Jackie Lacey's Husband Charged with Assault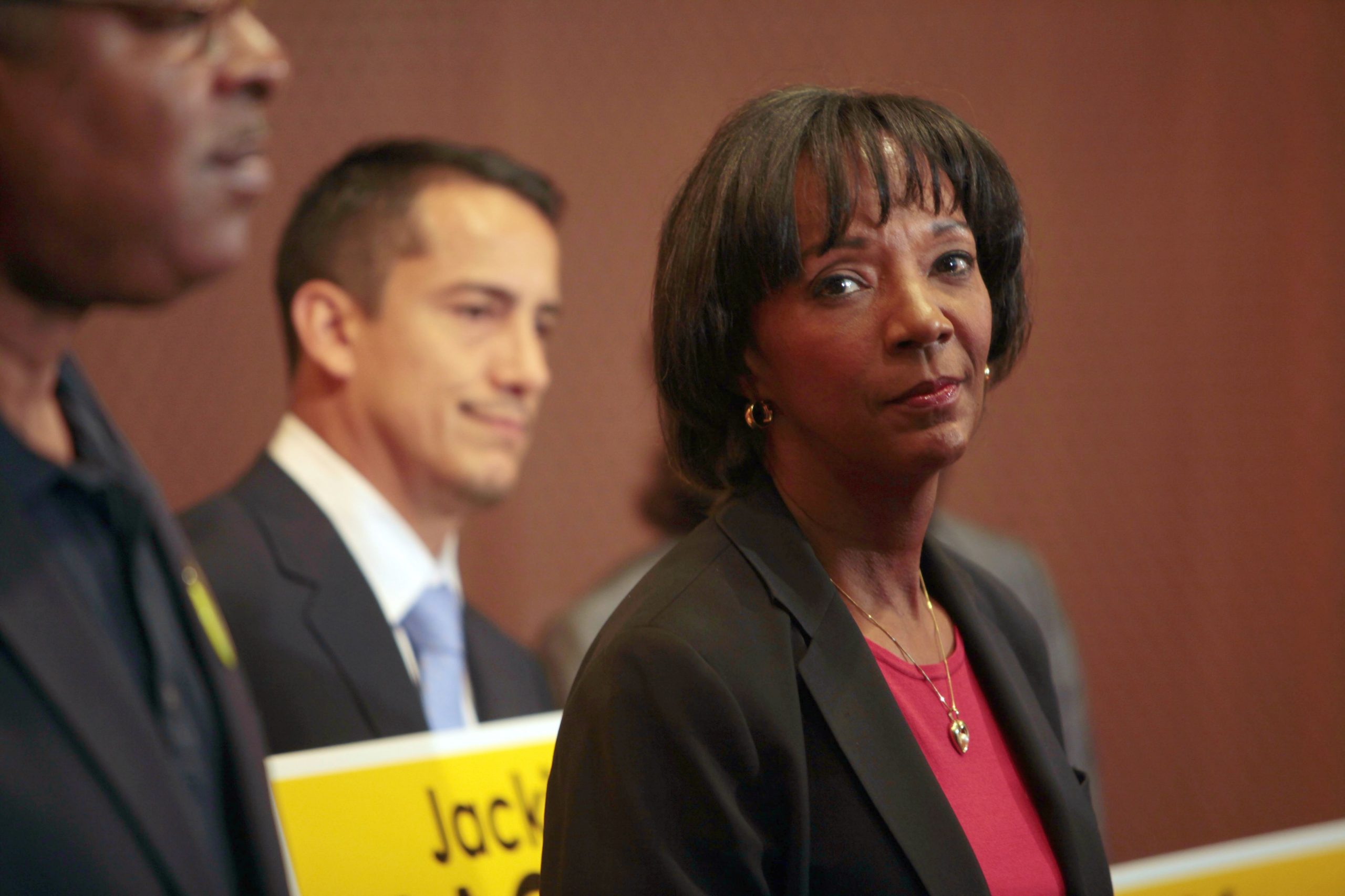 David Lacey has been charged with assault after pointing a gun at a group of Black Lives Matter protestors on March 2nd, 2020, and saying, "I will shoot you, get off of my porch."
On Monday, Mr. Lacey was charged with three misdemeanor counts of assault with a firearm by the state attorney general. The charges, first reported by Politico, were filed in Superior Court of the State of California.
#BREAKING This morning Los Angeles District Attorney Jackie Lacey's husband pulled a gun out on Black Lives Matter activists who protested his wife in front of their house. @BLMLA pic.twitter.com/wnCFMMvaWV

— Jasmyne Cannick (@Jasmyne) March 2, 2020
In a statement from her campaign, Lacey claimed her husband was afraid, "My husband acted in fear for my safety after we were subjected to months of harassment that included a death threat no less than a week earlier."
Mr. Lacey formerly worked for the Los Angeles District Attorney's Office as an investigative auditor before he retired in 2016.
Dr. Melina Abdullah, a prominent member of Black Lives Matter Los Angeles, was named among the victims in the assault charges. She made a public statement on Wednesday in downtown Los Angeles, saying that Jackie Lacey has "refused to engage the public that elected her, and it's her duty to do so." Abdullah also issued a statement on her personal Instagram page.
Black Lives Matter protests have long followed D.A. Lacey. For almost three years, BLM has held weekly protests outside of her office, calling for her resignation, citing her failure to file charges against officers in more than 340 fatal police shootings.
Jackie Lacey is up for reelection this November. If she wins, it will be her third term. She faces former police officer and San Francisco District Attorney George Gascón.
Comments
comments
Nigeria State Says Rapists Will Face Surgical Castration, Death Penalty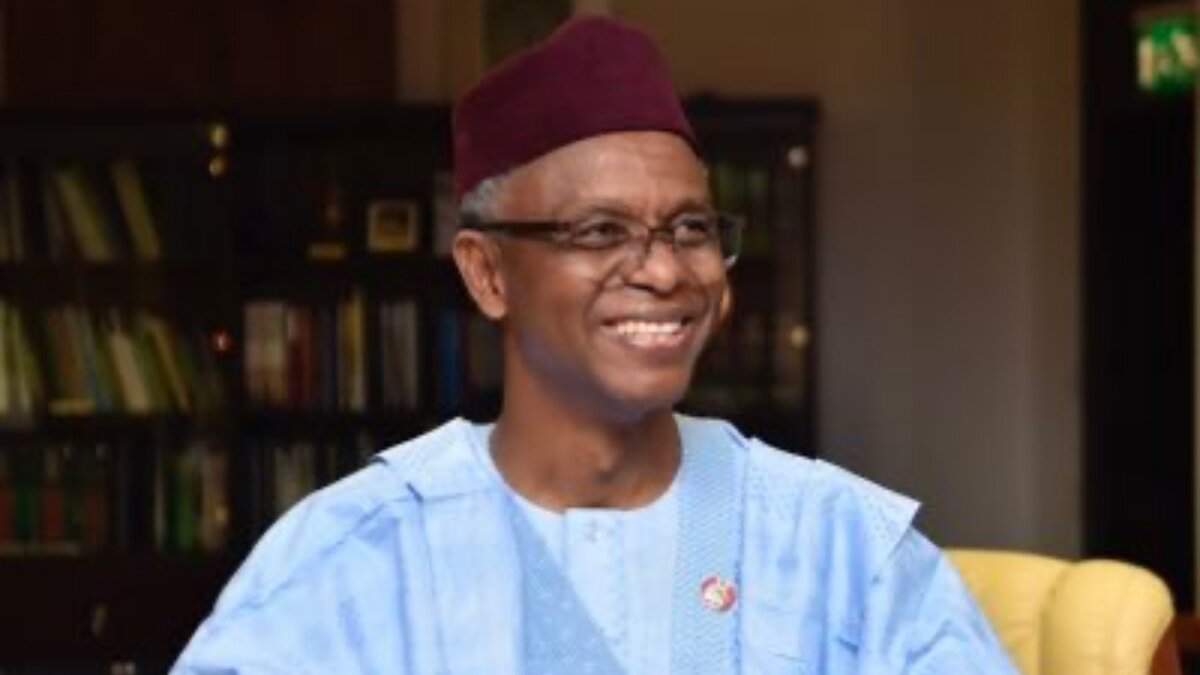 The Governor of Nigeria's Kaduna state signed and executed a law that states, men charged with rape will face surgical castration, and anyone who rapes a child under age 14 will face the death penalty.
What We Know:
Governor Nasir Ahmad el-Rufai, stated these drastic measures are to protect children from serious crimes. Its not only men who will be facing heavy punishment, but any women charged of raping children may also be punished with bilateral salpingectomy, or the removal of their fallopian tubes, and death.
The former law had a maximum penalty of 21 years incarceration for the rape of an adult and life incarceration for the rape of a child.
Related cases of rape in Nigeria have sky-rocketed significantly during the months of coronavirus limitations, urging the state's governors to declare a state of emergency. Women's groups have called for stricter measures, including the death penalty.
Kaduna state's new law is the strictest against rape in Nigeria, Africa's most populous country.
This new law comes two days after Pakistan's Prime Minister Imran Khan proposed surgical castration as punishment due to the violent gang rape to a woman who ran out of gas on a lonely highway in the country's Punjab province.
Here in the United States, Alabama Gov. Kay Ivey signed into law a bill ordering "chemical castration" last year as a punishment for convicted child molesters as a circumstance of parole. The law would require sex offenders whose crimes have to do with children under 13 to simply receive medication meant to lower their testosterone levels and sex drive.
Seven other U.S. states have such penalties on the books, but it is seemingly rarely used and is highly controversial.
Maybe other states will follow in Nigeria's shoes and see that leading by example can make a difference and save our children!
Comments
comments
Lawmakers Introduce Senate Bill Making Attacks on Police Officers a Federal Crime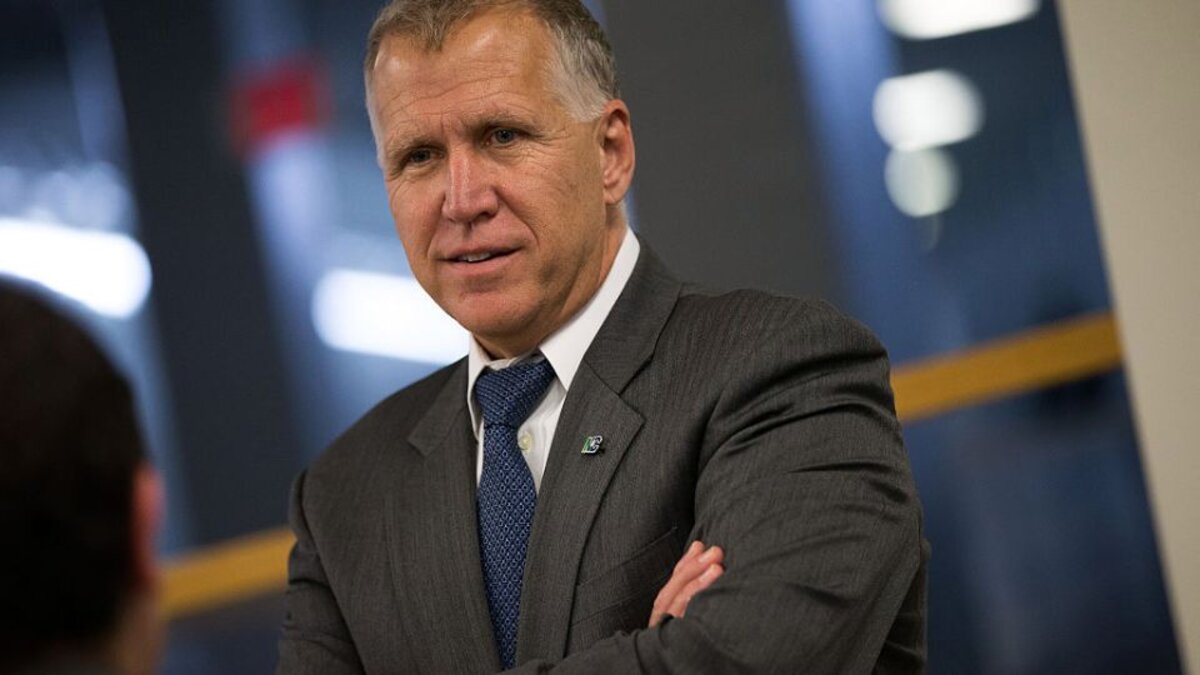 Several U.S. senators have presented the "Protect and Serve Act", legislation that would create federal penalties for those who purposely target local, state, or federal law enforcement officers with violence.
What We Know:
The Protect and Serve Act was presented on Thursday by Senator Thom Tillis of North Carolina.
Proud to sign on to Protect & Serve Act. Criminals who target police should pay the highest price. Our brave men and women in law enforcement put their lives on the line, and the cowards who seek to harm them need to be sent a clear message: Target police, and you will pay. https://t.co/JC9Tqiug5a

— Senator Mike Braun (@SenatorBraun) September 17, 2020
This bill would make it a federal crime to intentionally cause or attempt to cause serious bodily injury to an officer, with up to 10 years in prison for convictions. If the crime committed includes murder, attempted murder, kidnapping, or attempted kidnapping, the felon could receive a life sentence.
Senator Tillis mentioned police officers in North Carolina and across the country risk their lives every day to keep communities safe. The rise of these insensible acts of violence towards law enforcement officers, and causing injury or loss of life, is entirely unacceptable.
Senator Tillis also states he is committed to supporting the men and women who took an oath to protect us. This is why he introduces this bill that will create federal penalties for felons who attack police officers. Making reference to Sheriff Deputy from North Carolina Ryan Hendrix and officers in Los Angeles, hence its time to pass such a bill, letting criminals know the acts of violence are unacceptable, and there is no escape from justice.
The Protect and Serve Act has been endorsed by multiple law enforcement associations, including the Fraternal Order of Police and Major County Sheriffs of America.
Tillis said the Protect and Serve Act would face this problem by giving federal prosecutors the instruments needed to hold those responsible who target law enforcement for assault and attacks.
This law would pertain to federal law enforcement officers and would also pertain to state and local officers in situations where the federal government may establish jurisdiction over the case.
The proposed bill passed the House by a vote of 382 to 35 with support from both parties.
Comments
comments
Eric Trump to Comply with New York AG's Subpoena Only after Election Day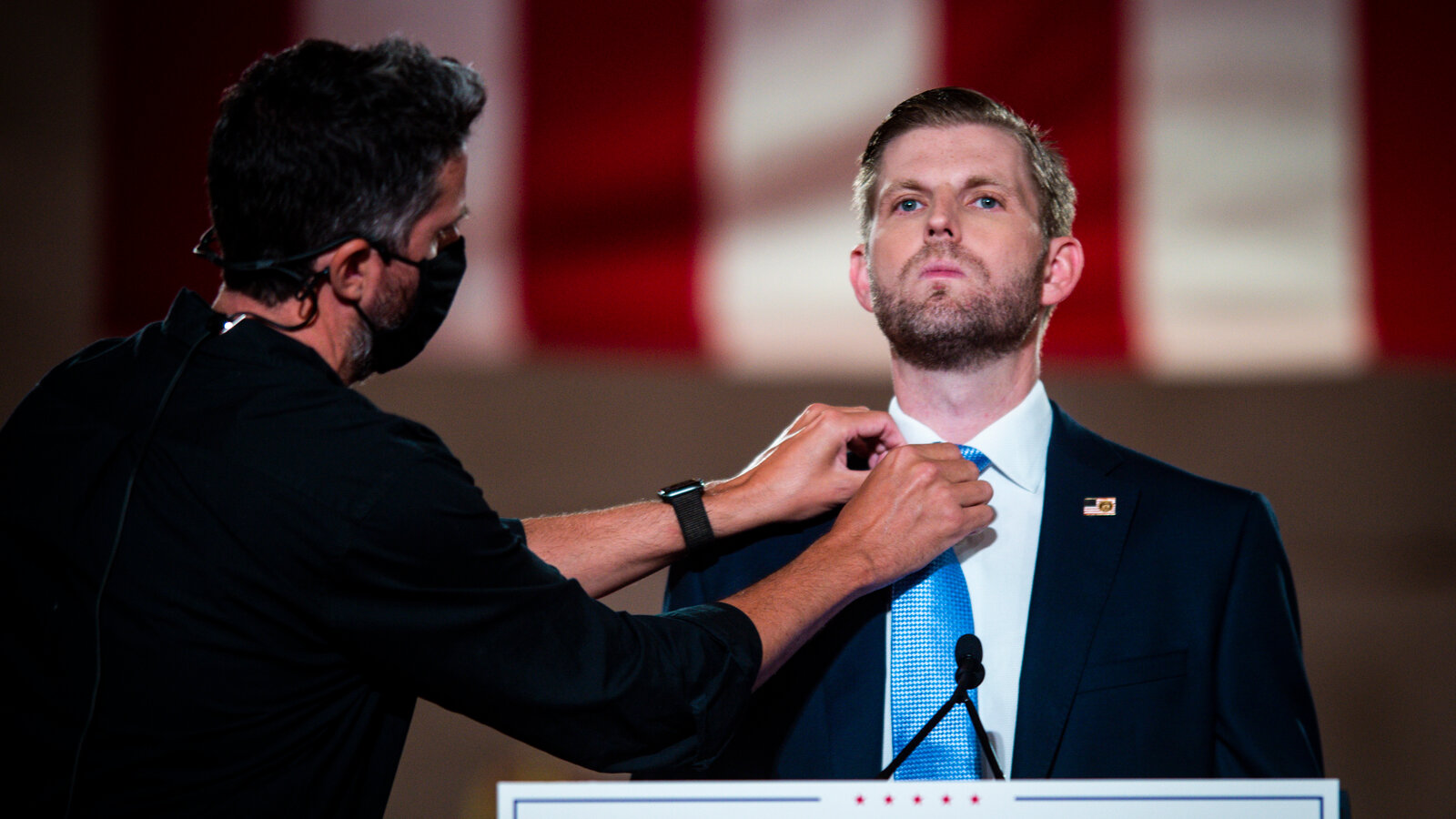 The president's son, Eric Trump, has come out and said he will finally be willing to comply with a subpoena from the New York Attorney General's office's probe of the Trump Organization issued by Attorney General Letitia James. The only condition is that it would have to be done after the U.S general election.
What We Know:
According to a Thursday court filing, the chosen timeframe after the upcoming presidential election aims to avoid "any appearance of politicizing" the process. Eric Trump's attorneys also explained that he is willing to appear and gave several dates to proceed after the Nov. 3rd election. They noted that one of the main reasons was simply because of Eric Trump's "extreme travel schedule and related unavailability".
"In this regard, we note that the OAG investigation has been ongoing for approximately 18 months and that additional examinations are scheduled in October 2020 for certain other individuals," stated the filing.
To confirm Eric's claims, the filing elaborated how "given all the circumstances and the fact that counsel's requested dates are, for all practical purposes, just 30 days after other scheduled depositions, and given the importance of avoiding any appearance of politicizing the investigatory process".
Just last month, James reportedly urged a judge to force Eric Trump, along with the Trump Organization, to comply with subpoenas in an effort to carry on with the office's investigation of President Trump. A related investigation is looking into alleged illegal inflation of his assets to reap loans and appeal to investors. "No one is above the law, period," responded James to the Thursday filing.
NEWS: Eric Trump says he's willing to be interviewed by the New York AG's office but not until after election

— Ana Cabrera (@AnaCabrera) September 17, 2020
That same month, James also accused Eric Trump of refusing to comply with a subpoena for his testimony. According to NBC News, she alleged that the Trump Organization and its lawyers were setting a motion that would "shield thousands of documents from investigators".
The attorney general went on to say in a statement that "we cannot comment on the particular steps we're taking on specific litigation," but she made it clear that they wouldn't allow any outside force control have the investigation moves forward or allow anyone to "evade a lawful subpoena".
The related investigation opened by the New York attorney general last year followed President Trump's former attorney Michael Cohen, who testified to Congress that the president tampered with financial statements in order to benefit from better insurance rates, loans, and tax breaks.
Comments
comments