Lakers Lebron James still Having Trouble Adjusting To Life Inside The Bubble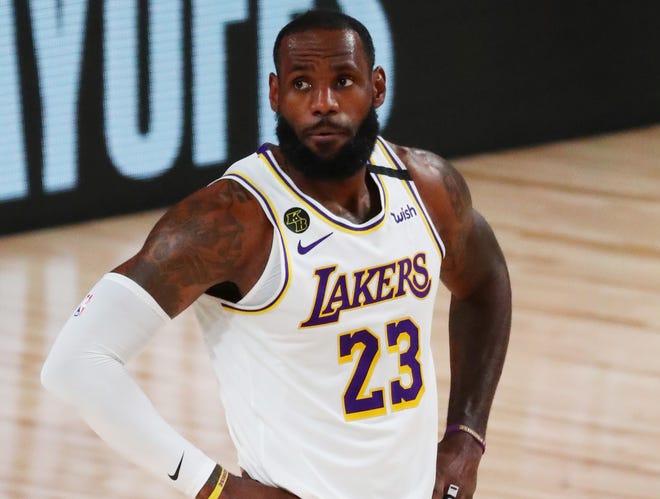 Los Angeles Lakers star Lebron James hasn't exactly been enjoying his life in the NBA Bubble. But it's for a very simple reason.
What We Know:
Life in the bubble has been challenging for many players due to the strict measures of isolation required by the players. But Lebron's reason for not being able to adjust is due to missing his family.
"I miss the hell out my family," James said after the Lakers win over the Utah Jazz on Monday. "My wife, my kids, my mother. And so on and so on. So, it's a huge challenge."
With many players deciding to opt-out of the NBA restart for personal reasons, mostly due to family. So, this is a challenge that James accepted. Not only did he want to help the Lakers win their 17th championship and his fourth, he wanted to use the NBA's platform to speak out on systemic racism.
"It's given us the opportunity to every single day about, feel passionate about, whatever is going on in your personal life, whatever is going on in society and us trying to make a change," James said. "It's being dynamic and being heard."
James has an audience even when there are no microphones and cameras. The league's player's want to hear what he has to say.
James's teammates have also spoken out about social injustice, such as Anthony Davis and Javale Mcgee.
James has always had a presence when discussing social matters are concerned and has maintained a great family image and bond via social media. So, it's only fair for him to showcase how is absence from his family is affecting him.
Comments
comments
Fan at Chiefs-Texans Game Tests Positive for COVID-19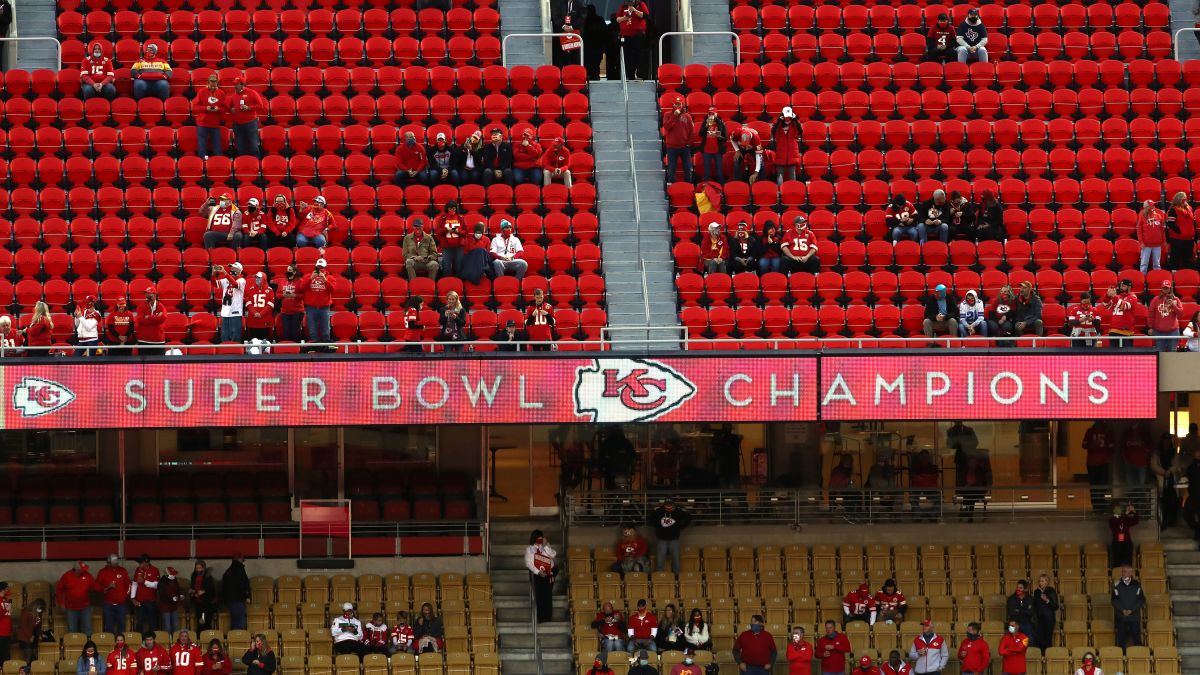 A fan who attended the Kansas City Chiefs-Houston Texans game on September 10th has tested positive for the coronavirus.
What We Know:
The Kansas City Health Department has confirmed that a person who was in attendance at the NFL season opener at Arrowhead Stadium has tested positive for COVID-19. The department has quarantined 10 other people for possible exposure to the virus as well.
The Chiefs were one of the few teams to allow in-person fans for Week 1. The team said that their protocol required all fans and personnel to wear face coverings while inside. Several other NFL teams have stated that they will not allow fans into stadiums for the rest of 2020.
The Chiefs defended themselves in their statement, saying that their contact tracing mechanisms and mask mandate limited potential exposure to a single seating zone of the stadium and allowed officials to identify all exposed people. The Chiefs have not made any announcements about allowing spectators for future games.
The Chiefs-Texans game was the first NFL game to be held in front of fans. The Chiefs, Dallas Cowboys, Cleveland Browns, Miami Dolphins, and Indianapolis Colts are the only teams that allowed fans to be in attendance at the start of the season. Arrowhead Stadium's capacity is approximately 76,000 and it has been reduced in accordance with coronavirus protocols. Almost 16,000 fans were in attendance for this game.
The Chiefs-Texans season opener was also in the news for the scene fans made before the game. Players from both sides held a "moment of unity" pregame and displayed messages supporting Black Lives Matter and racial justice. The fans in attendance could be heard on the broadcast booing the players during this moment.
The NFL has not made any official statements about this positive case of a fan. There is no official league-wide rule about having fans in stadiums. The NFL also announced seven new positive cases among players and team personnel in the latest round of testing.
Comments
comments
A'ja Wilson Wins WNBA MVP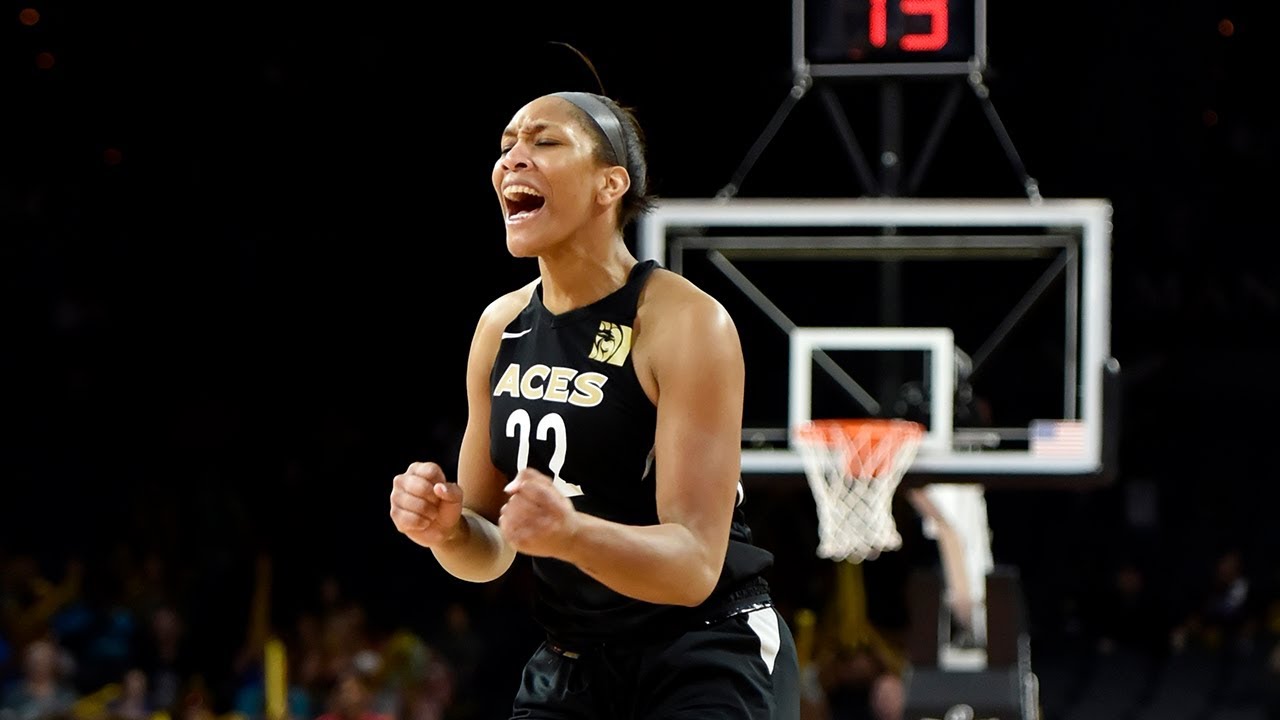 Las Vegas Aces forward A'ja Wilson was named the WNBA's MVP on Thursday.
What We Know:
A'ja Wilson has won the 2020 WNBA MVP. Crystal Dangerfield and Cheryl Reeve of the Minnesota Lynx won Rookie of the Year and Coach of the Year, respectively. Wilson is only in her third year as a professional and averaged 20.5 points, 8.5 rebounds, and 2 blocks per game.
Wilson earned 43 out of 47 first-place votes for the award. The Seattle Storm's Breanna Stewart finished in second place, and the Los Angeles Sparks' Candace Parker finished in third.
Wilson was surprised with the award by WNBA commissioner Cathy Engelbert on Thursday. She was given the honor in front of her teammates and called her family immediately afterward to share the good news.
"I was overwhelmed with emotion. I was probably crying before Cathy finished her speech . . . I needed my teammates to know I'm going to produce X amount of things every game, because that's how you win, when you can count on people. That's probably the biggest thing for me being MVP." – A'ja Wilson
The 6-foot-4 Wilson was the No. 1 pick in the 2018 draft and won Rookie of the Year that season.  She led the Aces to an 18-4 record and the best and the No. 1 seed. With Liz Cambage out of the bubble, Wilson stepped up her production across the board and improved upon her previous season in which she was named an All-Star.
Wilson and the Aces will face the Connecticut Sun in the semifinal round of the playoffs. Game 1 is scheduled for Sunday.
Comments
comments
Big 10 to Begin Football Season in October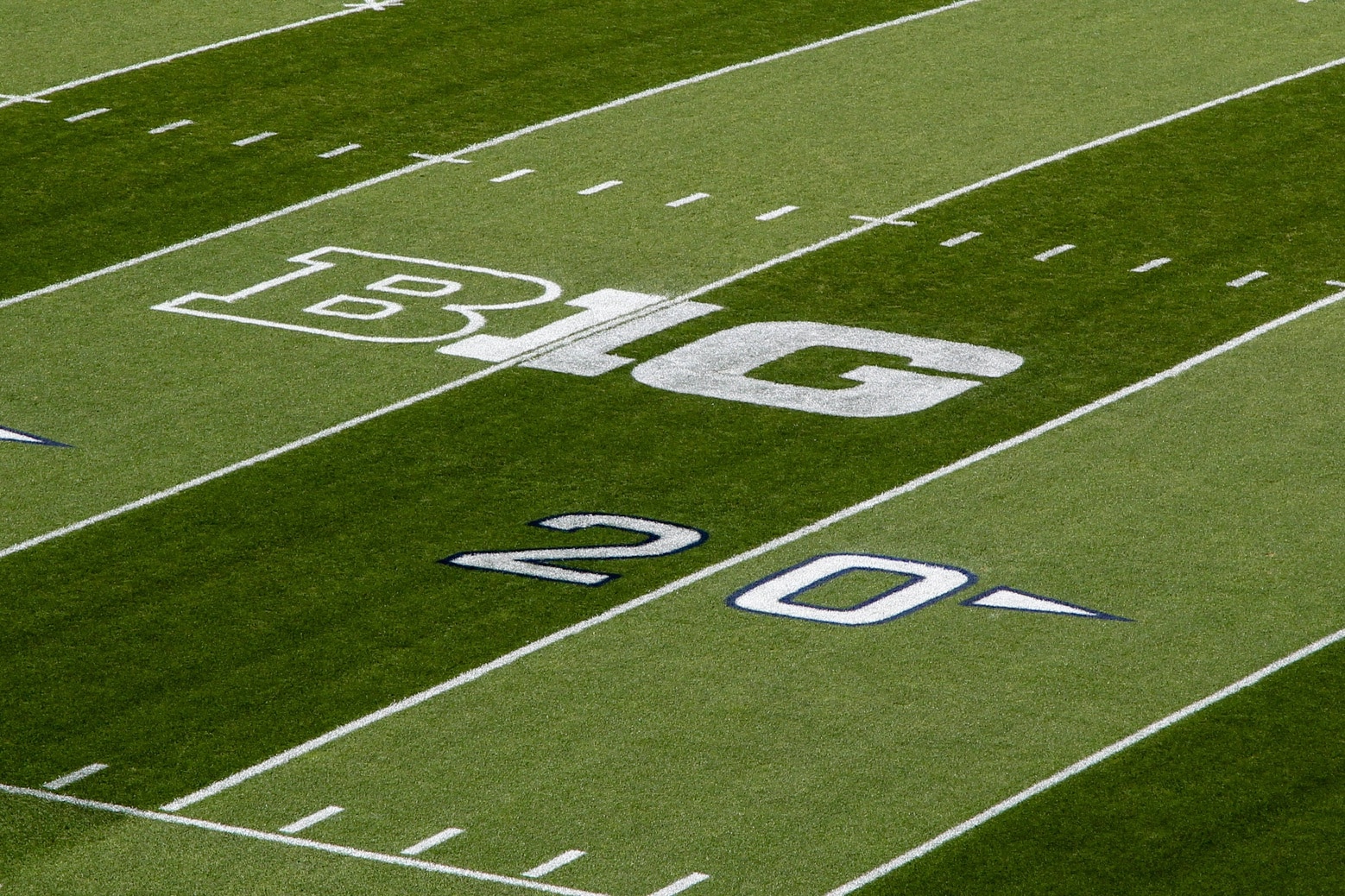 One of the nation's power 5 college sports conferences has announced that it will begin its football season next month, a reversal of its decision earlier this summer, CBS Sports reports.
What We Know:
The Big Ten Council of Presidents and Chancellors (COP/C) adopted significant medical protocols and has voted unanimously to resume the football season starting the weekend of October 23-24, 2020: https://t.co/b5yHShGb1D

— Big Ten Conference (@bigten) September 16, 2020
Teams in the league will play eight regular-season games as well as a Big Ten Championship game set for December 19th. Their schedule will make them eligible for the College Football Playoff as the season's final rankings announcement is slated for December 20th. Consolation games will also be played at the conclusion of the season.
No tickets will be sold and fans will not be permitted to enter any games. Some exceptions may be made for family members of players, coaches, and staff.
In regards to coronavirus safety, the conference will institute mandatory, daily COVID-19 testing for athletes and coaches beginning September 30. If a member of any team tests positive for the virus, the earliest they could return to the field is 21 days following their testing.
The decision follows pressure to resume play, including from President Donald Trump who is eager to see a return to normalcy. No decision has been made from PAC-12 officials regarding a reconsideration. The Big 10's decision makes them the only power 5 conference not playing college football this year.
Comments
comments