TikTok Fires Back at Trump After Banning Threats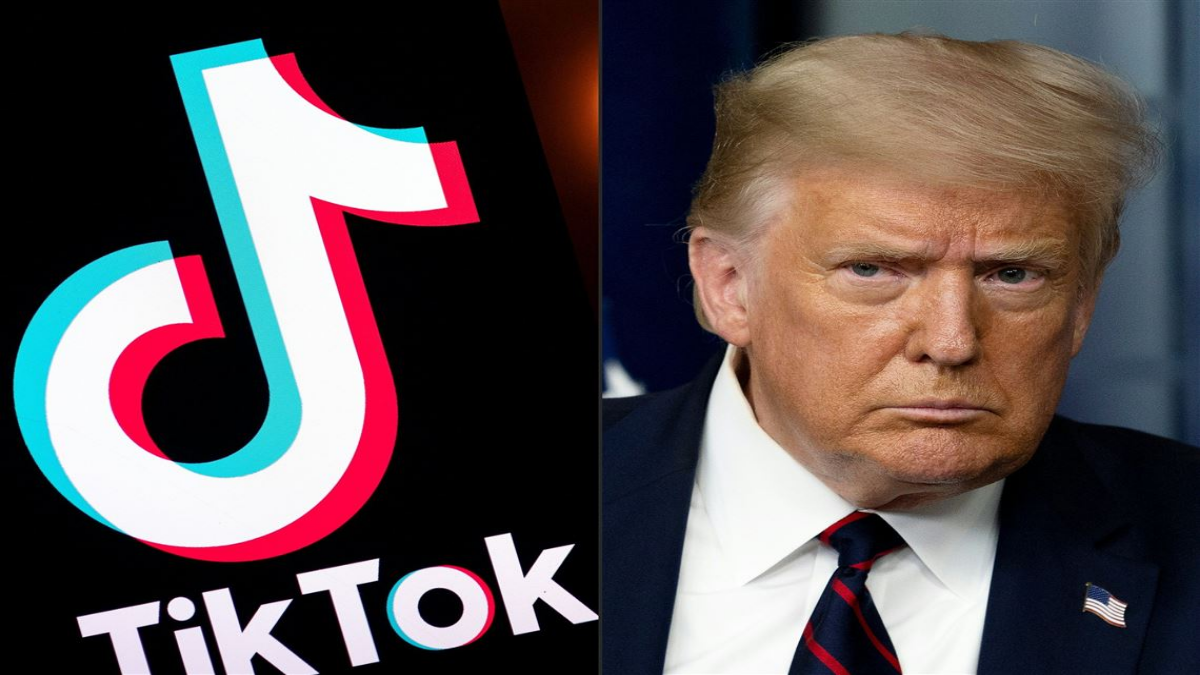 TikTok stood up to President Donald Trump and fired back at him after Trump said that he plans to shut the app down. 
What We Know:
For months, the video-sharing app TikTok has been under fire by the White House and, recently, President Donald Trump decided that he was planning on shutting down the app because he thinks the app poses a threat to national security because of its ties to China. 

"As far as TikTok is concerned, we're banning them from the United States," he told reporters. "I have that authority. I can do it with an executive order."

TikTok fired back at Trump's plans to ban the app in a statement. 

"These are the facts: 100 million Americans come to TikTok for entertainment and connection, especially during the pandemic," the statement said. "We've hired nearly 1,000 people to our US team this year alone, and are proud to be hiring another 10,000 employees into great paying jobs across the US." 

"Our $1 billion creator fund supports US creators who are building livelihoods from our platform," the statement continued. "TikTok US user data is stored in the US, with strict controls on employee access. TikTok's biggest investors come from the US. We are committed to protecting our users' privacy and safety as we continue working to bring joy to families and meaningful careers to those who create on our platform." 

Trump's administration is looking for alternatives before settling with the banning option like The Committee on Foreign Investment in the United States weighing the option on whether the Trump Administration should force Beijing-based ByteDance, the company that owns TikTok, to sell TikTok's operations. So far, no decision is final. 

Amid the issues with TikTok, Facebook offered cash incentives to TikTok users to lure them to use Reels, which is TikTok's competitor. Facebook founder and CEO Mark Zuckerberg called his company uniquely American, which lead the new CEO and COO of ByteDance Kevin Mayer to call out Zuckerberg for pulling the patriotic card to bring down TikTok.

Mayer wrote a heartwarming blog post that touches on what TikTok is and the positivity it has brought to many users, especially during these hard times. "TikTok has become the place where new music is discovered and explodes onto the scene, such as Lil Nas X's 'Old Town Road'," the blog post read. 

"During the pandemic, we saw the resonance of Curtis Roach, whose 'Bored in the House' mantra became an anthem for putting a positive spin on tough times and helped people cope with the lockdowns," the post continued. "And best of all, we witnessed many examples of families coming together to perform multi-generational song and dance, which warmed all of our hearts." 
Microsoft was interested in buying TikTok but put a pause on it because of Trump's threat.
Comments
comments
Michael Jordan and Denny Hamlin Start NASCAR Team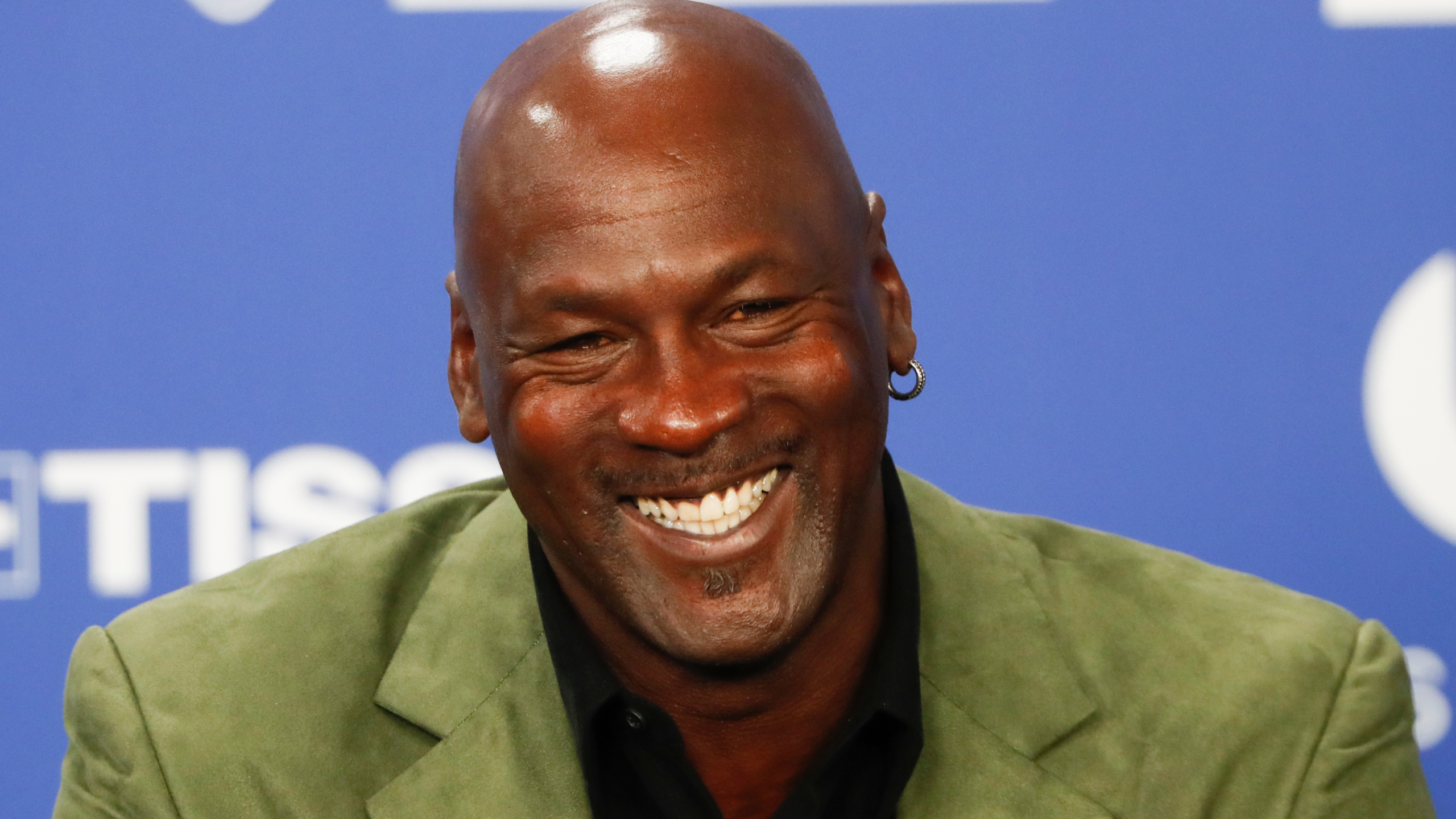 Michael Jordan and Denny Hamlin will start a new NASCAR team for 2021, featuring Bubba Wallace as their driver.
What we know:
Hamlin announced Monday that he was partnering with Jordan for the new NASCAR team, scheduled to debut in 2021. Bubba Wallace will represent the team as their lone driver.
Tonight, I'm excited to announce MJ and I are starting a new, single car @NASCAR Cup Series team for 2021. Deciding on a driver was easy – it had to be @BubbaWallace. pic.twitter.com/nIJv0X6ZOX

— Denny Hamlin (@dennyhamlin) September 22, 2020
Wallace, 26, joins Jordan and Hamlin's team just days after announcing his departure from Richard Petty Motorsports. He is the only Black driver at NASCAR's top level. He finished the 2020 season 23rd in the series standings and had one top-five finish and five top-10 finishes.
Wallace made headlines in NASCAR for being vocal about racial justice and police brutality. He called for a ban of the Confederate flag from NASCAR events, which the organization made official days later. Wallace also discovered a rope tied as a noose in his garage stall at Talladega Superspeedway.
Michael Jordan continues to expand his empire as he already owns the Charlotte Hornets basketball team of the NBA and his Jordan Brand merchandise is some of the best-selling in the world. This team will be his first jab at NASCAR and he said his family and him have been fans his whole life.
In his statement, Jordan emphasized the importance of social change and progress when it comes to NASCAR. "Historically, NASCAR has struggled with diversity and there have been few Black owners. The timing seemed perfect as NASCAR is evolving and embracing social change more and more. In addition to the recent commitment and donations I have made to combat systemic racism, I see this as a chance to educate a new audience and open more opportunities for Black people in racing," he said.
NASCAR rules prohibit current drivers from owning a team and driving for another, but Hamlin has worked it out by having Jordan be the primary owner.
Comments
comments
Microsoft to Buy Bethesda for $7.5 Billion to Boost Xbox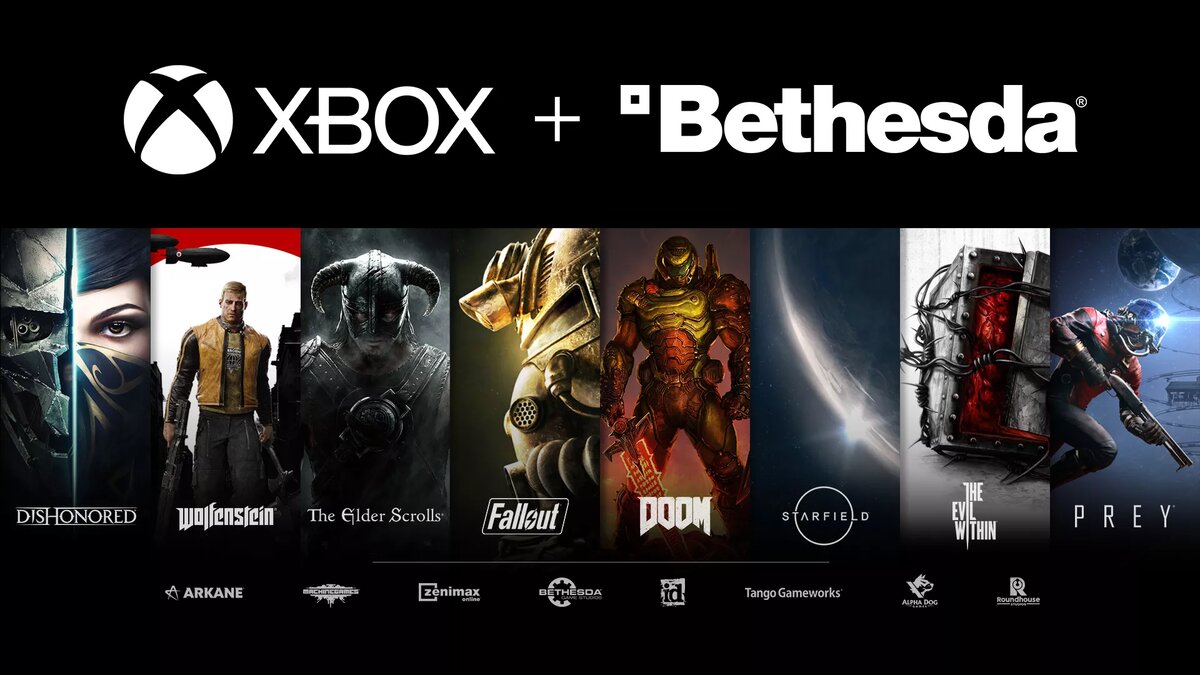 In a move no one in the gaming industry saw coming, tech giant, Microsoft announced plans to acquire ZeniMax Media Inc. on Monday. ZeniMax is the owner of the renowned video-game publisher Bethesda Softworks. The deal calls for purchasing the developer for $7.5 billion in cash, making it the biggest video game purchase to date. Bethesda is a publisher to successful triple-A (AAA) title games such as The Elder Scrolls, DOOM and Fallout.
What We Know:
Based in Rockville, Maryland, ZeniMax Media Inc. owns several studios around the world. Microsoft's acquisition will expand the company's gaming business with an injection of more titles and game developers. ZeniMax was previously one of the largest privately-held game companies with 2,300 employees around the globe.
The latest installment of their Elder Scrolls series landed them more than 20 million copies sold, spotting it as one of the top-selling games of all time. Microsoft Chief Executive Officer Satya Nadella in an interview, "with the acquisition of Bethesda, we metaphorically and literally double our gaming content capacity".
This deal comes as Microsoft is ready to launch the next-generation Xbox consoles in November, at the same time as their longtime rivals Sony's PlayStation 5 (PS5). The main lineup of games this year, including the company's flagship series Halo, ended up falling flat to many players and fans. Inducting Bethesda's library into Xbox's subscription service "Game Pass" will surely boost consumer morale.
Although this move has surprised many in the industry as of late, Microsoft has already been gathering game creators and content for a while now. They spent nearly $2.5 billion to purchase Minecraft in 2014 and have acquired six-game studios within the past two years. The company stated that the deal is expected to close by the second half of its fiscal year 2021 while having "minimal impact on its adjusted operating income" for the following fiscal years.
Microsoft now owns:

• Doom
• Fallout
• Elder Scrolls
• Skyrim
• Starfield
• Wolfenstein

truly wild, and will be a big deal for Xbox Game Pass

— Tom Warren (@tomwarren) September 21, 2020
According to analyst George Jijiashvili at researcher Omdia, Sony's launch lineup for the PlayStation 5 is stronger than Microsoft's. The PS5 is expected to outsell Xbox despite Micros released 2 versions of the devices (Series X and Series S).
Xbox and Bethesda have a long history, which started around the time the publisher released its first-ever console game on the original Xbox in 2002, Elder Scrolls III: Morrowind. This sort of deal speaks volumes when observing the advantage Xbox has over others trying to join the gaming market.
Founded by Christopher Weaver in the mid-80s, Bethesda became the pioneer in the market for personal computer (PC) games, as well as the hit developer for many games to follow. The company started with simple sport simulation games before moving on to other projects, including the ever-popular role-playing game (RPG) The Elder Scrolls, which released in the mid-90s.
On the other hand, ZeniMax Media Inc. was founded in 1999 but has slowly grown to be very successful in the next two decades after. Many of its own acquisitions included the Fallout franchise, Id Software, the maker of DOOM and Quake series. Microsoft has stated that this merger will not affect Bethesda's structure and leadership.
Comments
comments
Judge Temporarily Blocks WeChat Ban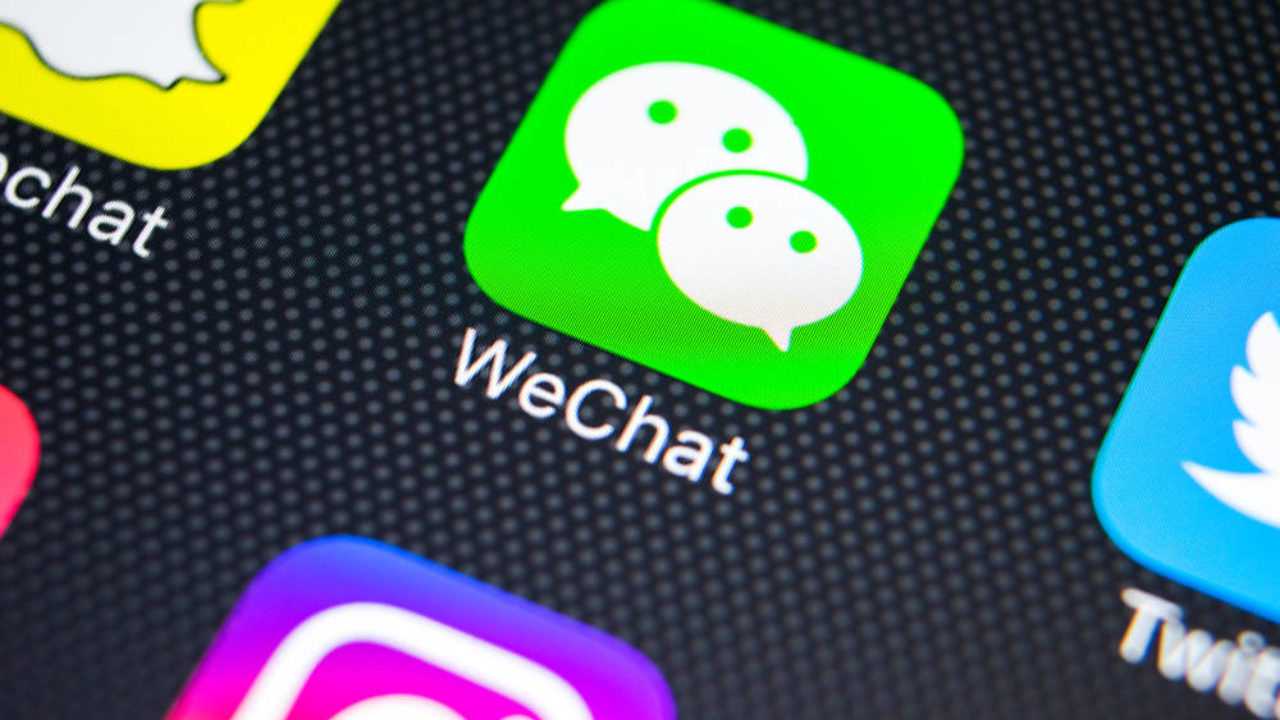 A federal judge has temporarily blocked the U.S. ban of the WeChat app.
What We Know:
President Trump previously banned WeChat downloads in the U.S. with an executive order. In a preliminary injunction, Judge Laurel Beeler ruled in favor of the plaintiffs – a group of American WeChat users. Judge Beeler wrote that the plaintiffs raised "serious questions" that the WeChat ban threatens their First Amendment rights.
"The plaintiffs' evidence reflects that WeChat is effectively the only means of communication for many in the community, not only because China bans other apps, but also because Chinese speakers with limited English proficiency have no options other than WeChat," Beeler wrote. Judge Beeler also wrote that the executive order does not provide sufficient evidence that it is purely about national security concerns regarding China and that there are alternatives to an outright ban.
Australia has also taken action with WeChat by banning it from government devices.
The Commerce Department has placed restrictions on the TikTok and WeChat apps. The implementation of the TikTok restrictions has been delayed because President Trump recently announced that TikTok had reached an approved deal with Oracle and Walmart to operate in the U.S. The judge's ruling not only blocks the WeChat ban, but it also blocks government efforts to restrict other companies from hosting WeChat's internet traffic.
The lawsuit challenging the executive order was filed by the U.S. WeChat Users Alliance. The group is a nonprofit representing the interests of U.S. WeChat users. WeChat is used by 1.2 billion people around the world and by approximately 19 million people in the U.S. The group's lawyers pointed out the president's overwhelming anti-China sentiments, such as his numerous "China virus" and "Kung-Flu" quotes.
This action quite literally happened at the last minute. WeChat was set to cease operating in the U.S. at midnight on Sunday. The WeChat ban is now blocked thanks to the U.S. WeChat Users Alliance lawsuit and Judge Beeler's ruling.
Comments
comments