U.S. Lifts 'Do Not Travel' Advisory Yet Still Faces Travel Restrictions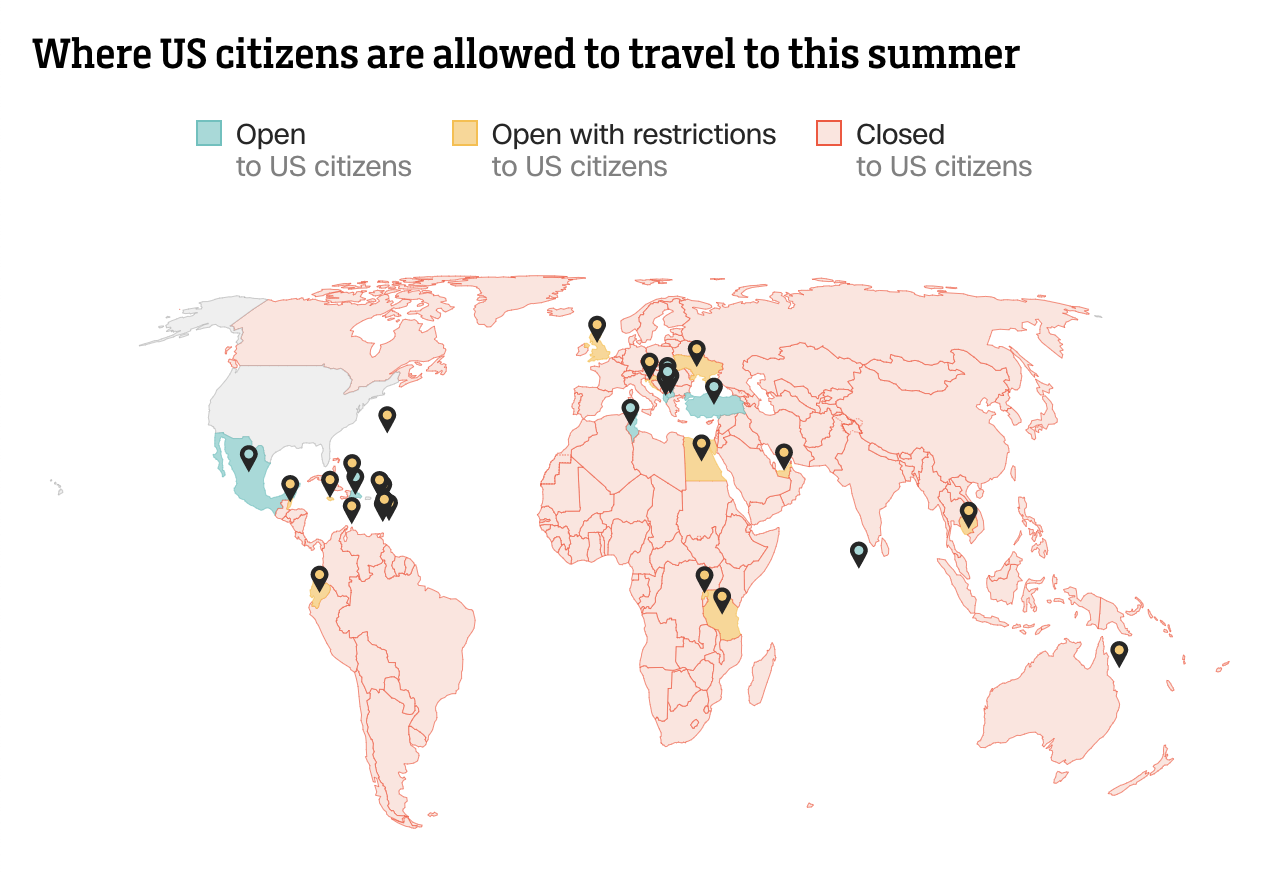 The United States' State Department has officially lifted the travel ban, however, Americans still can not travel globally due to other restrictions.
What we Know:
The U.S. State Department implemented a Level 4: Do Not Travel global advisory on March 19 and, as of Friday, it has officially been lifted. Although there are some destinations still on a Level 4 advisory, the  State Department announced in a press release that they would be returning to their previous system of "country-specific levels of travel advice," with most countries being downgraded to a Level 3: Reconsider Travel status.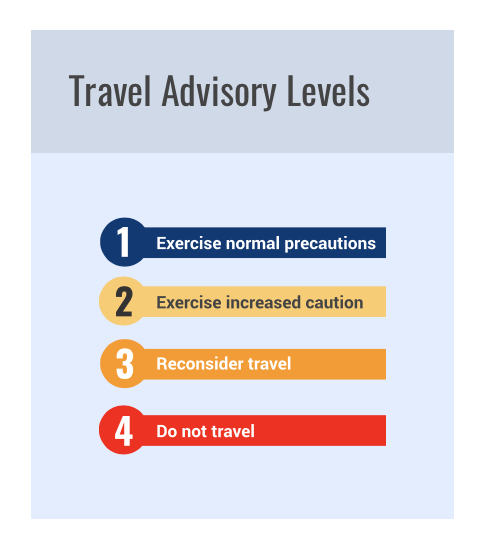 Stating their intention to provide citizens with "detailed and actionable information" regarding global travels, the Department advises citizens to "exercise caution when traveling abroad due to the unpredictable nature of the pandemic."

The Department's travel advisories are "informed by [the] CDC's expert judgment," and it is advised that citizens make themselves aware of the state of a country's COVID cases and deaths prior to traveling to a destination abroad.

Although the U.S. has lifted the Level 4 advisory, Americans are still extremely restricted in where they are able to travel around the world. On March 16, the European Union (EU) implemented a restriction on non-essential travel from "third countries" into the EU. Since the status of the pandemic has shifted for many countries, they have consistently released lists of countries that may be permitted to safely travel to the EU. An updated list being released every two weeks, the most recent list includes countries such as Canada, Japan, and South Korea – but not the United States.

According to the EU, the criteria that determines if a country's restrictions are lifted evaluate "the epidemiological situation and containment measures, including physical distancing, as well as economic and social considerations. They are applied cumulatively." For the countries that still have travel restrictions, certain people are exempt: EU citizens and their family, long-term EU residents and their family, and essential travellers; Schengen associated countries (Iceland, Lichtenstein, Norway, Switzerland) are also exempt.

The United States leads the world with 4.8 million coronavirus cases and over 159,000 deaths – and we only account for 4% of the world's population. The nation faces increasing anti-mask resisters everyday and a total dismissal of social distancing in public spaces, big or small. This obviously declining state of our nation is understood to be the reason we have yet to have restrictions from other countries lifted.
The EU, and other independent nations around the world, have consistently denied Americans entry to their nations and will continue to do so as long as U.S. citizens continue to carry and transmit the deadly virus.
Comments
comments
Fan at Chiefs-Texans Game Tests Positive for COVID-19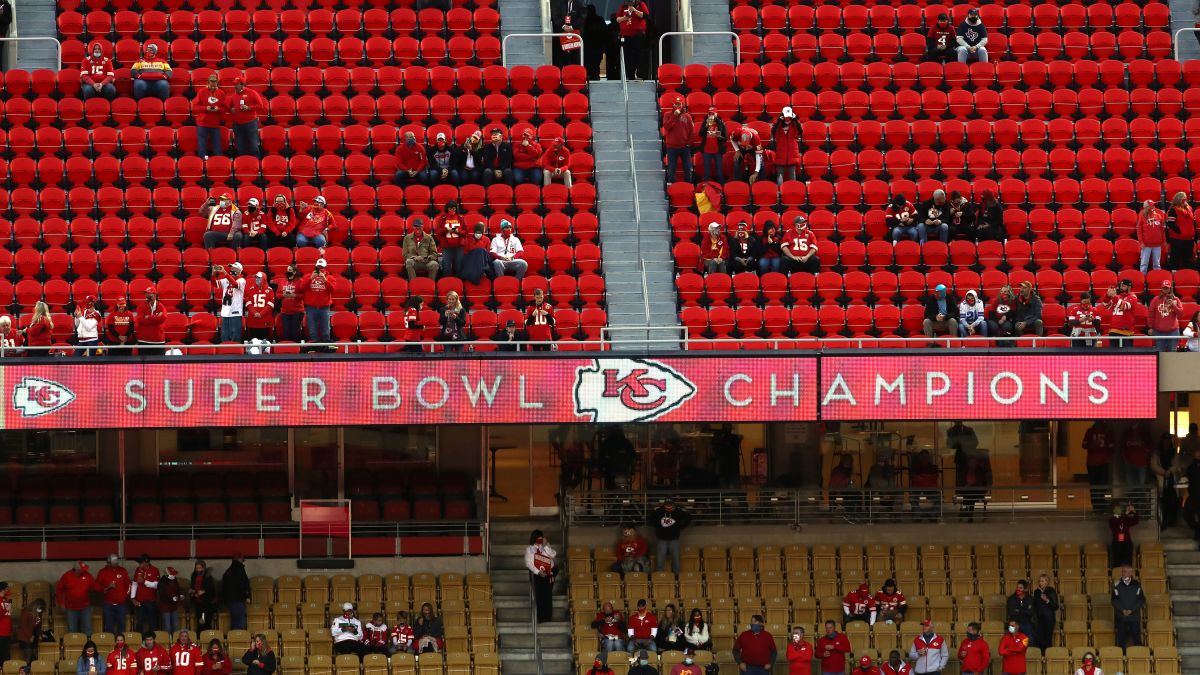 A fan who attended the Kansas City Chiefs-Houston Texans game on September 10th has tested positive for the coronavirus.
What We Know:
The Kansas City Health Department has confirmed that a person who was in attendance at the NFL season opener at Arrowhead Stadium has tested positive for COVID-19. The department has quarantined 10 other people for possible exposure to the virus as well.
The Chiefs were one of the few teams to allow in-person fans for Week 1. The team said that their protocol required all fans and personnel to wear face coverings while inside. Several other NFL teams have stated that they will not allow fans into stadiums for the rest of 2020.
The Chiefs defended themselves in their statement, saying that their contact tracing mechanisms and mask mandate limited potential exposure to a single seating zone of the stadium and allowed officials to identify all exposed people. The Chiefs have not made any announcements about allowing spectators for future games.
The Chiefs-Texans game was the first NFL game to be held in front of fans. The Chiefs, Dallas Cowboys, Cleveland Browns, Miami Dolphins, and Indianapolis Colts are the only teams that allowed fans to be in attendance at the start of the season. Arrowhead Stadium's capacity is approximately 76,000 and it has been reduced in accordance with coronavirus protocols. Almost 16,000 fans were in attendance for this game.
The Chiefs-Texans season opener was also in the news for the scene fans made before the game. Players from both sides held a "moment of unity" pregame and displayed messages supporting Black Lives Matter and racial justice. The fans in attendance could be heard on the broadcast booing the players during this moment.
The NFL has not made any official statements about this positive case of a fan. There is no official league-wide rule about having fans in stadiums. The NFL also announced seven new positive cases among players and team personnel in the latest round of testing.
Comments
comments
Big 10 to Begin Football Season in October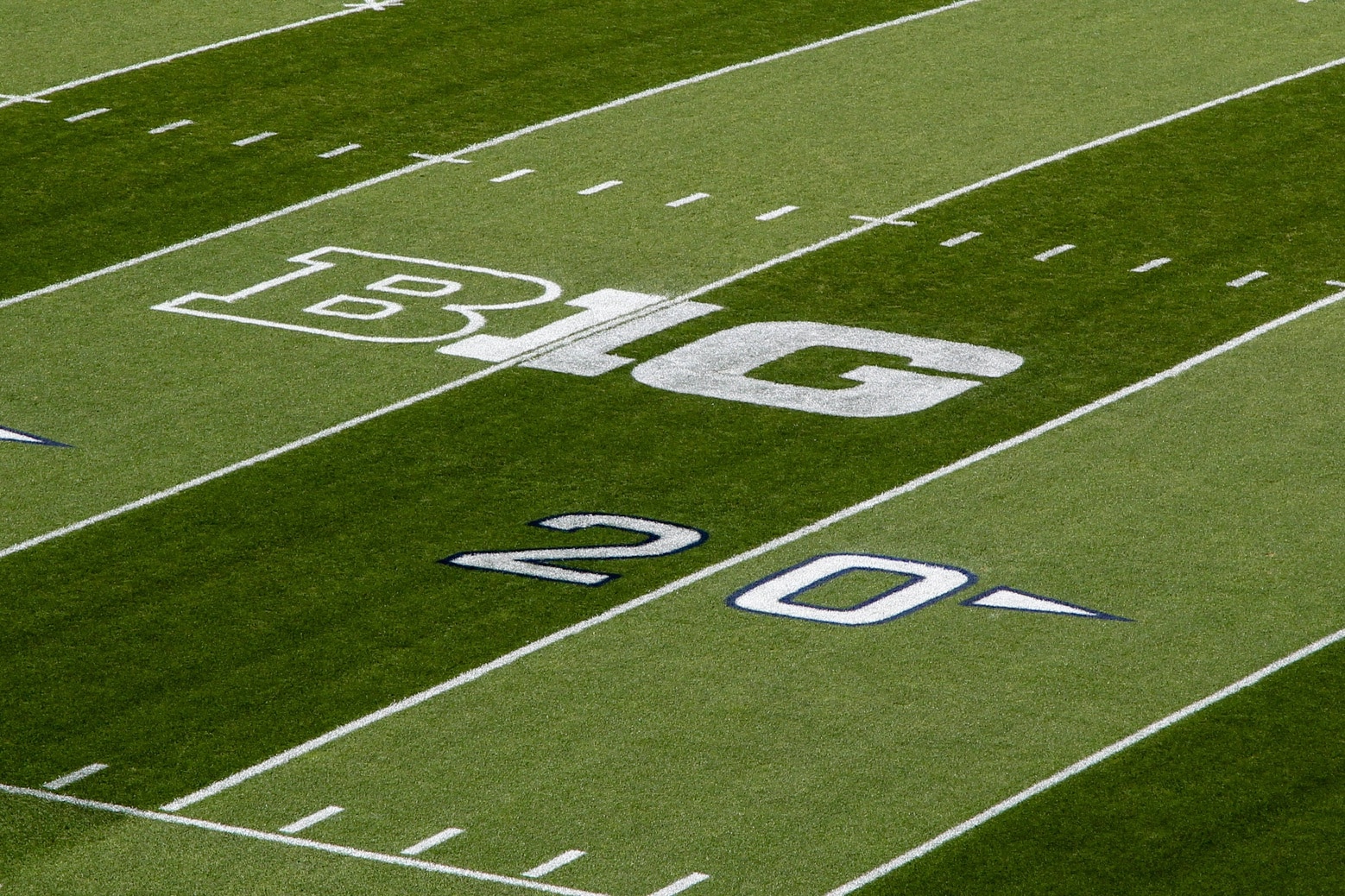 One of the nation's power 5 college sports conferences has announced that it will begin its football season next month, a reversal of its decision earlier this summer, CBS Sports reports.
What We Know:
The Big Ten Council of Presidents and Chancellors (COP/C) adopted significant medical protocols and has voted unanimously to resume the football season starting the weekend of October 23-24, 2020: https://t.co/b5yHShGb1D

— Big Ten Conference (@bigten) September 16, 2020
Teams in the league will play eight regular-season games as well as a Big Ten Championship game set for December 19th. Their schedule will make them eligible for the College Football Playoff as the season's final rankings announcement is slated for December 20th. Consolation games will also be played at the conclusion of the season.
No tickets will be sold and fans will not be permitted to enter any games. Some exceptions may be made for family members of players, coaches, and staff.
In regards to coronavirus safety, the conference will institute mandatory, daily COVID-19 testing for athletes and coaches beginning September 30. If a member of any team tests positive for the virus, the earliest they could return to the field is 21 days following their testing.
The decision follows pressure to resume play, including from President Donald Trump who is eager to see a return to normalcy. No decision has been made from PAC-12 officials regarding a reconsideration. The Big 10's decision makes them the only power 5 conference not playing college football this year.
Comments
comments
Mayor de Blasio Will Furlough Everyone in Office, Including Himself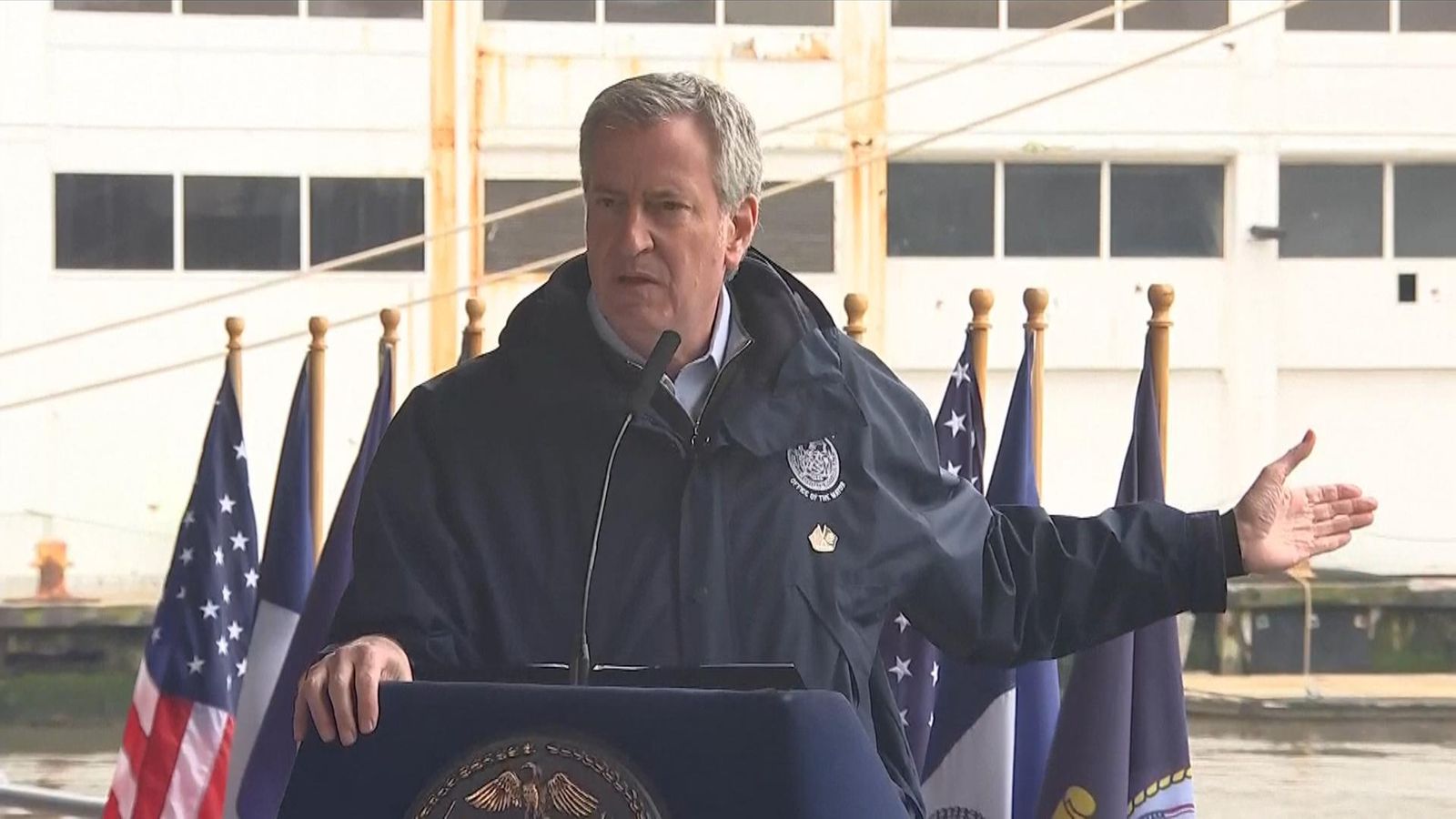 The New York City mayor stated that he will mandate everyone who works in his office to take a 5-day unpaid furlough due to a budget shortfall.
What We Know:
Mayor Bill de Blasio stated the city had lost $9 billion in revenue because of the coronavirus pandemic. The city has cut the budget by $7 billion, yet cost savings are still needed.
The layoffs will start on October 1st and will be extended until March 2021. The Mayor also mentioned he will also be part of the furlough. The unpaid time off is suggested to save about $1 million.
The Mayor stated, it is a step that you never want to see for hardworking, good people. He went on to say that it's with pain he had to announce that employees and their families will have to lose a week's pay and its something that has to be done.
There is a total of about 500 employees in the Mayor's office. There was already a hiring freeze put in place and other cuts were made to save about $12 million.
When de Blasio was asked if there could be a possibility this might be extended to the entire city workforce, he answered that they are looking into all options.
Fiscal hawks have called on the city to order more cuts before turning to borrow more money. The city has asked for permission to borrow roughly $5 billion. De Blasio anticipates the furloughs, first reported by The New York Times, would help convince Albany lawmakers he is firm about cutting back.
New York State Governor Andrew Cuomo rejected in following the Mayor's lead in placing himself on furlough and took a swipe at the city's quality of life.
De Blasio stated decisions such as furloughing other city workers instead of doing layoffs could be taken into consideration. Cuts could also be accomplished by wage freezes or early retirements, although unions would have to agree to such decisions. At the same time, the city has the legal authority to do layoffs unilaterally.
Comments
comments