Wayfair Child Trafficking Conspiracy Proved to be False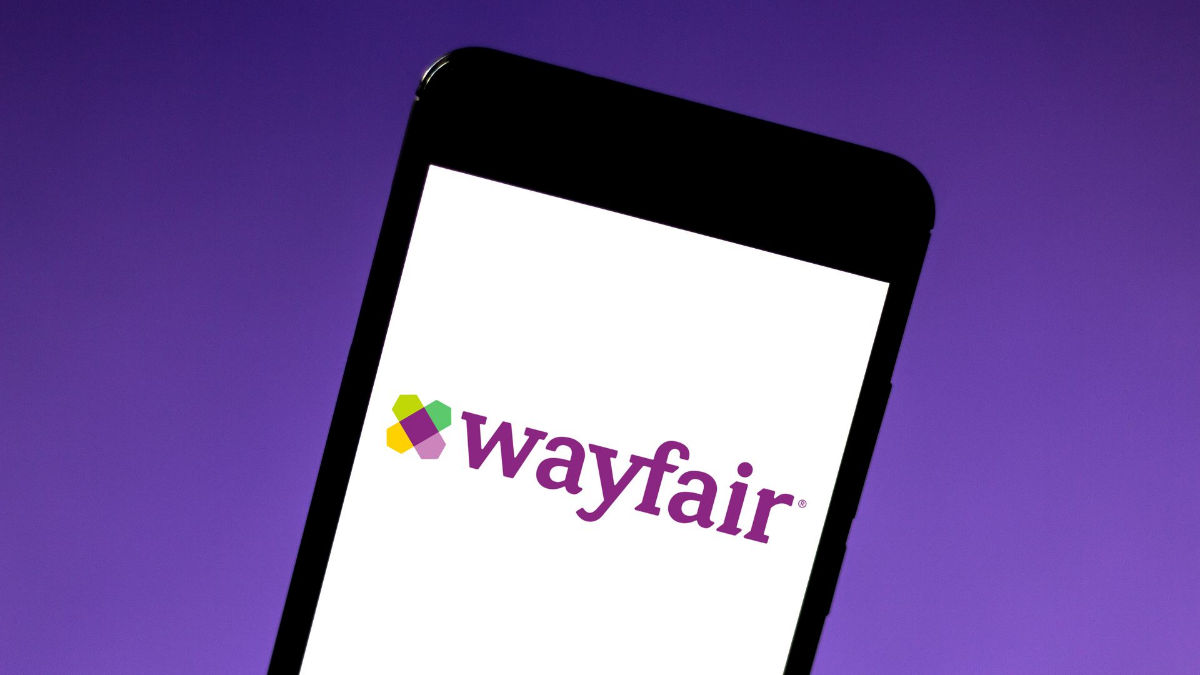 An unfounded conspiracy theory about the furniture company Wayfair using its site to sell children under the guise of expensive furniture has been all over social media since the beginning of June and left many wondering if it's true. 
What We Know:
The conspiracy theory about Wayfair child trafficking started at the beginning of June by QAnon supporter and Twitter user @99freemind, also known as Amazing Polly, who posted a photo of expensive storage cabinets from Wayfair, highlighting some of the names of the cabinets that are allegedly identical to the names of missing female children.  

The conspiracy theory got a lot of attention on social media and soon other people started posting "evidence" to fuel the rumors and they appeared believable. Human trafficking can happen in many forms, which means the conspiracy theory could be true if the holes in the investigation could be patched up. But even the pieces of "evidence"  seem to have holes.

One piece of evidence is a video a lady posted on social media that supposedly proved that Wayfair is child trafficking. In the video, the woman goes to Wayfair's website and input the code for a Rogers Leather 147" Right Hand Facing Sectional in the search bar. She pointed out that the couch is a little over $14,000, and they only had one left in stock. Previously she had already put the couch in her cart, so she clicked on the cart and proceeded to check out.

Normally, people are supposed to type in their info for delivery, but when she proceeded to check out, the name Precious Harris was already in the name box. She went to another window and showed that a girl named Precious Harris had been missing.
https://www.instagram.com/tv/CDNfvCBJuku/?utm_source=ig_web_copy_link
And while the woman claims that this is proof that Wayfair is child trafficking, there are inconsistencies. The sectional could be found on the website, but to check out once it's in the cart, an account was needed to be made. And at the checkout part (after the account was made), the name box was empty. What some believers of this video don't think to realize is that technology remembers (autofill). A lot of commenters of the video followed the same steps and didn't get the results, which shows that autofill is the logical explanation. 

A storage cabinet called the Samiyah 5-Shelf Storage Cabinet that's supposedly named after a "missing" teen named Samiyah Mumin is another piece of evidence users used to prove the conspiracy true, but Mumin addressed the rumors on Facebook live, saying she has never been missing. 

Maddie and Justin Thomson are a couple from Arizona who went live on Instagram to fuel the conspiracy saying that they purchased a $17,000 Wayfair desk to prove the conspiracy theory was not true but disputed the transaction but, according to them, they received a weird phone call from Wayfair asking them if they wanted to open a free Wayfair Professional account. In another live video, Justin Thomson called Wayfair back, asking why they removed a $13,000 cabinet to be renamed and repriced, but the representative ended the call. 

Now, Wayfair has had many media outlets ask them about the trafficking claims, and they've denied them several times and explained that the removal of some of their products was because of a "pricing glitch" they had. 

"Recognizing that the photos and descriptions provided by the supplier did not adequately explain the high price point, we have temporarily removed the products from the site to rename them and to provide a more in-depth description and photos that accurately depict the product to clarify the price point," Wayfair said in a statement to Business Insider. 

However, it doesn't stop with just Wayfair. Just like how QAnon supporters linked Chrissy Teigen to Jeffrey Epstein, a QAnon supporter and Twitter user, @_Colleen Ruiz, linked Ellen DeGeneres to the Wayfair trafficking conspiracy because of an ED Ellen DeGeneres Crafted by Loloi Lumbar Pillow that was being sold on Wayfair for $10,098. This was before Wayfair fixed its glitch. And just like @99freemind, @_ColleenRuiz has #WWG1WGA on their profile, which is a QAnon saying and means "where we go one, we go all."

Co-founder of the Black and Missing Foundation, Derrica Wilson described the conspiracy theory as a distraction to hide what's going on and said that she doesn't think the media should give these rumors attention in the media. 
"I don't know if it was the first thing that popped into their heads, but it definitely got the media buzzing about these allegations that I'm quite sure ham trafficking hotlines have been experiencing a lot of calls," she said." "From my perspective from the organization, I'm quite sure that it really became a distraction with all the media publicity, all these claims that have been unfounded."
"But yet we still have children and men and women who are victims of human trafficking that's happening here on U.S. soil…these conspiracies are put out to distract people from what's really happening and what's going on," she continued.
It's unsure as to what caused the furniture prices to glitch but Amazon has been having the same issue. The pricing glitch can occur because of issues with the algorithm, placeholder pricing (used to "deactivate" a product that's out of stock instead of taking it down), or the product is just that expensive. But instead of jumping to obscure conclusions, it's best to do a little research.
Comments
comments
28-year-old Houston Doctor Dies after Battle with Coronavirus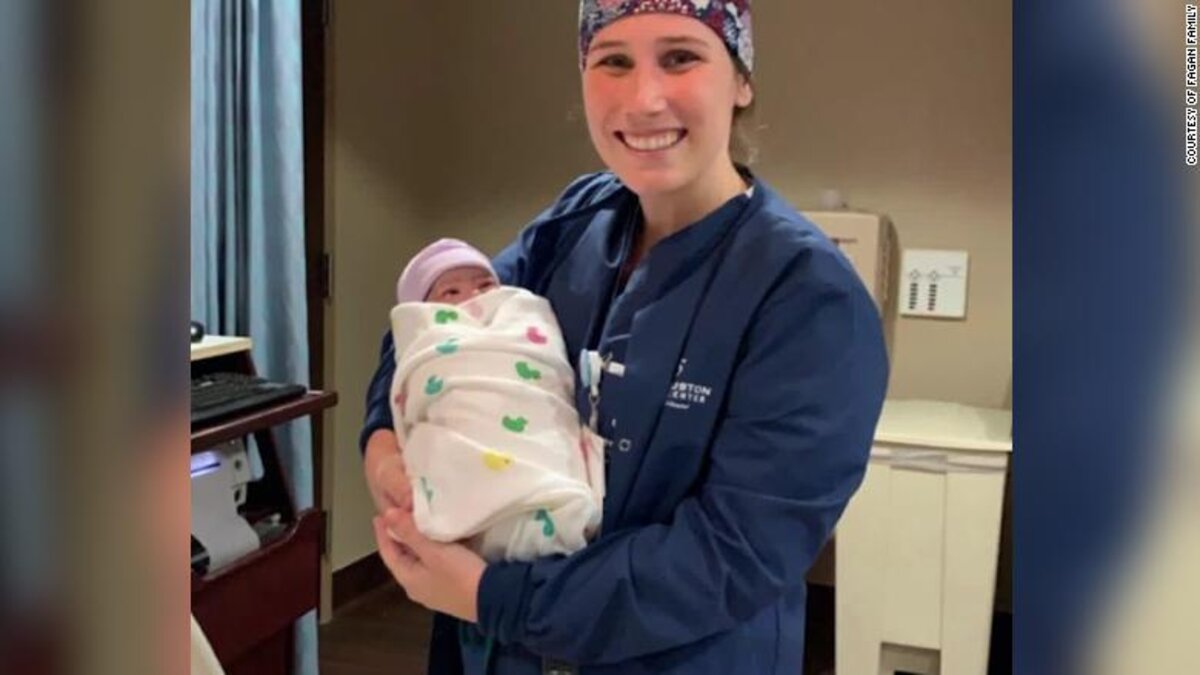 As the COVID-19 pandemic rages on, its deathly unforgiving grasp continues to take young bright minds from us. A 28-year-old Houston doctor from Syracuse has passed away after contracting a serious case of coronavirus and battling it for over two months, says the family.
What We Know:
According to Syracuse.com, Dr. Adeline Fagan was on her way towards completing her second year of residency as an Obstetrician-Gynecologist (OB-GYN) in Houston, and later became infected with coronavirus in July while doing a rotation treating other coronavirus patients in the emergency room.
Fagan moved to Houston to continue her career, while most of her family remained in Syracuse, New York. Soon after learning the news of their daughter falling ill, her parents had to travel from New York all the way down to Texas. This prompted the family to start a GoFundMe page in an effort to help cover all related medical and travel costs, which ended up raising around $160,000 by more than 3,000 donors.
Fagan's family wrote, "That morning, she went into work feeling well and excited to see patients, but by the evening she began to feel under the weather." They explained how what started out as the regular flu, quickly turned into a week's stay at the hospital.
As time went on, her condition seemed to worsen every day. Eventually, medical professionals suggested they try an experimental drug on her and placed the patient in a life-support device called the extracorporeal membrane oxygenation machine (ECMO).
"Before we could see if this new drug was effective, her lungs could no longer support her," her family wrote.
After those treatments were administered Fagan spent, what would be the remainder of her life, connected to a ventilator in an intensive care unit. That was when the family received news their daughter was doing slightly better and before the family was told over the weekend that she had suffered "massive brain bleeding", which required surgery immediately. A doctor noted that this sort of event is not usual after a patient spends time in the ECMO.
The surgery was a last-ditch effort to save young Fagan's life. The family was made aware she had a brutal 1 in a million chance of making it through the procedure. Even if she had survived, she would have unfortunately suffered long term and possibly lifelong effects such as several severe cognitive and sensory problems.
The family last recollection of Fagan was spending the "the remaining minutes hugging, comforting, and talking to Adeline, and then the world stopped". As of September 22nd, 2020, over 2,600 people from the ages of 18-39 have died from COVID-19, according to the Centers for Disease Control and Prevention (CDC) website.
Comments
comments
Trump's Supreme Court List Narrowed and Decision To Be Made This Week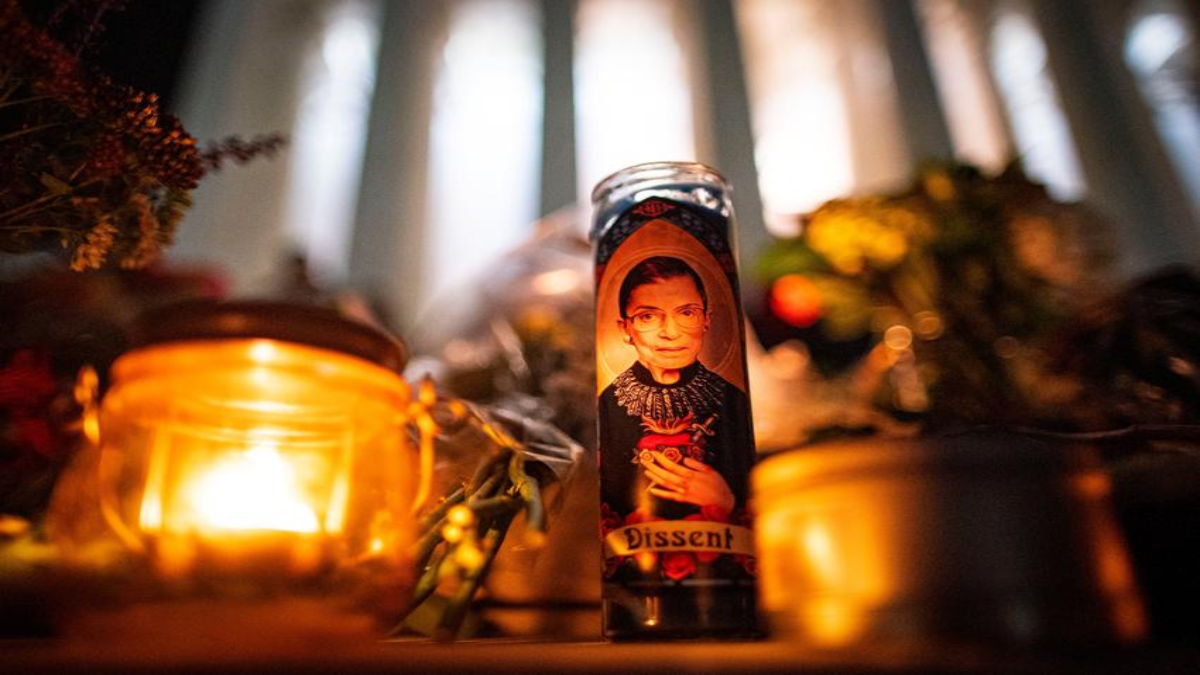 President Donald Trump's list of potential candidates to replace the late and great Supreme Court Justice Ruth Bader Ginsburg is being narrowed and his decision is to be made this week.
What We Know:
President Donald Trump received the news of Supreme Court Justice Ruth Bader Ginsburg's death after his campaign rally Friday. Following her death, Trump's administration discussed with Trump about who would be the right candidate to replace RBG.
White House officials have been preparing to replace her prior to her death and Trump wanted to nominate a female justice to gain more female voters. Some of the candidates that the Trump administration has in mind are federal Judges Amy Coney Barrett and Barbara Lagoa, federal appeals court Judge Allison Jones Rushing, and Deputy Kate Todd. The concern with Rushing is her young age, 38, and Todd is not viewed as an actual finalist. Brett Kavanaugh was nominated by former White House counsel Don McGahn but Trump pushed for a female.
Barrett is the popular choice because Trump and other GOP senators are familiar with Barrett. Democrats question her position on abortion because of her Catholic faith, which may drive her views.
Trump expressed interest in Lagoa, a Cuban-American judge. He isn't familiar with her and doesn't know a lot about her but is planning to meet with her sometime in Miami. "She's excellent," he said. "She's Hispanic. She's a terrific woman from everything I know. I don't know her. Florida. We love Florida."
As for the decision, Trump ignored Ginsburg's dying wish to be replaced after the 2020 Presidential election. His press secretary announced on Monday that Trump would announce his nominee before Ginsburg's memorial services on Wednesday and Thursday but moments later, Trump said he would man the announcement on Friday or Saturday to "pay respects".
After Ginsburg's death, Trump was cautious to not mention anything about their differences in the past where she called him a "faker" back in 2016 and he said that she should resign.
Comments
comments
Florida Governor New Legislation Geared Towards Violent Protestors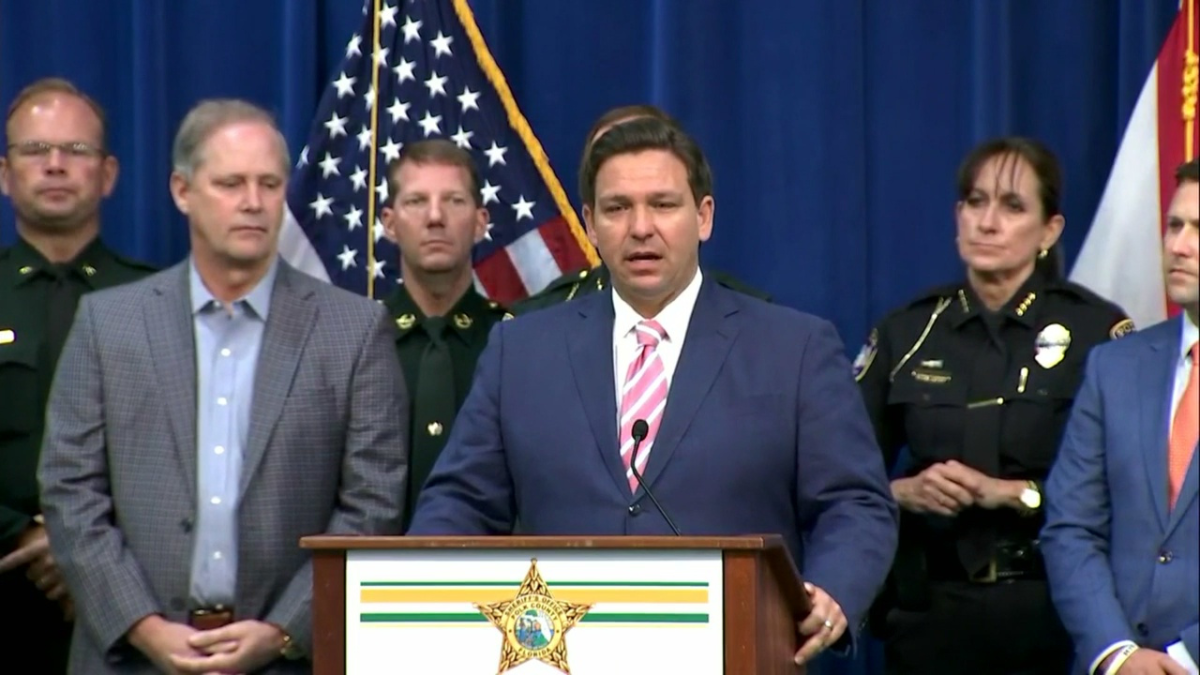 Florida Gov. Ron DeSantis announced new legislation to punish demonstrators who vandalize property and assault law enforcement.
What We Know:
Gov. Ron DeSantis made an announcement on Monday about new legislation that is expected to cease any violence during peaceful demonstrations. In the legislation, those who damage private property, harass or intimidate a person at a public accommodation, fund a disorderly protest, obstruct traffic during an unpermitted protest, or injure others will complete mandatory jail time. Those who strike law enforcement, which includes physically attacking or throwing an object, will face six months of jail time. As for obstructing traffic during an unpermitted protest, a driver will not be liable for causing harm or injuries while fleeing to safety from a violent mob.
"We're not going to go down the road that other places have gone," DeSantis said. "If you do it, and you know that a ton of bricks will rain down on you, then I think people will think twice about engaging in this type of conduct."
Today I announced bold legislation that creates new criminal offenses and increases penalties for those who target law enforcement and participate in violent or disorderly assemblies. We will always stand with our men and women in uniform who keep our communities safe. pic.twitter.com/ITl5GmmrZJ

— Ron DeSantis (@GovRonDeSantis) September 21, 2020
DeSantis is being praised for his bill proposal and its support for police by conservatives. On the opposite end, Democrats believe these efforts are to help President Donald Trump with his re-election.
"The governor is attaching himself to Donald Trump's propaganda and manufacturing a non-existenet law and order crisis in Florida," Sendate Democratic Leader Audrey Gibson said. "It's political fearmongering to bolster a president's re-eletion bid."
The legislation is also prohibiting state grants or aid to local governments who cut funding for law enforcement, terminating state benefits and making anyone involved in violent protests ineligible for work by state and local government, and denying bail for those involved in violent protests until their first court appearance.
Like the Democrats' idea of this being an attempt at helping Trump's re-election, some believe there are anterior motives behind this new legislation. "This is an attempt to chill legitimate dissent and somehow equate protests against police killing Black people with criminal activity despite the clear evidence that the protests occurring in Florida are overwhelmingly peaceful," Tampa activist and co-found of Tampa for Justice Kelly Benjamin said.
The governor has not made any punishments for those who assault peaceful protesters.
Comments
comments