AMC Theaters Reopening with 15 Cent Movie Tickets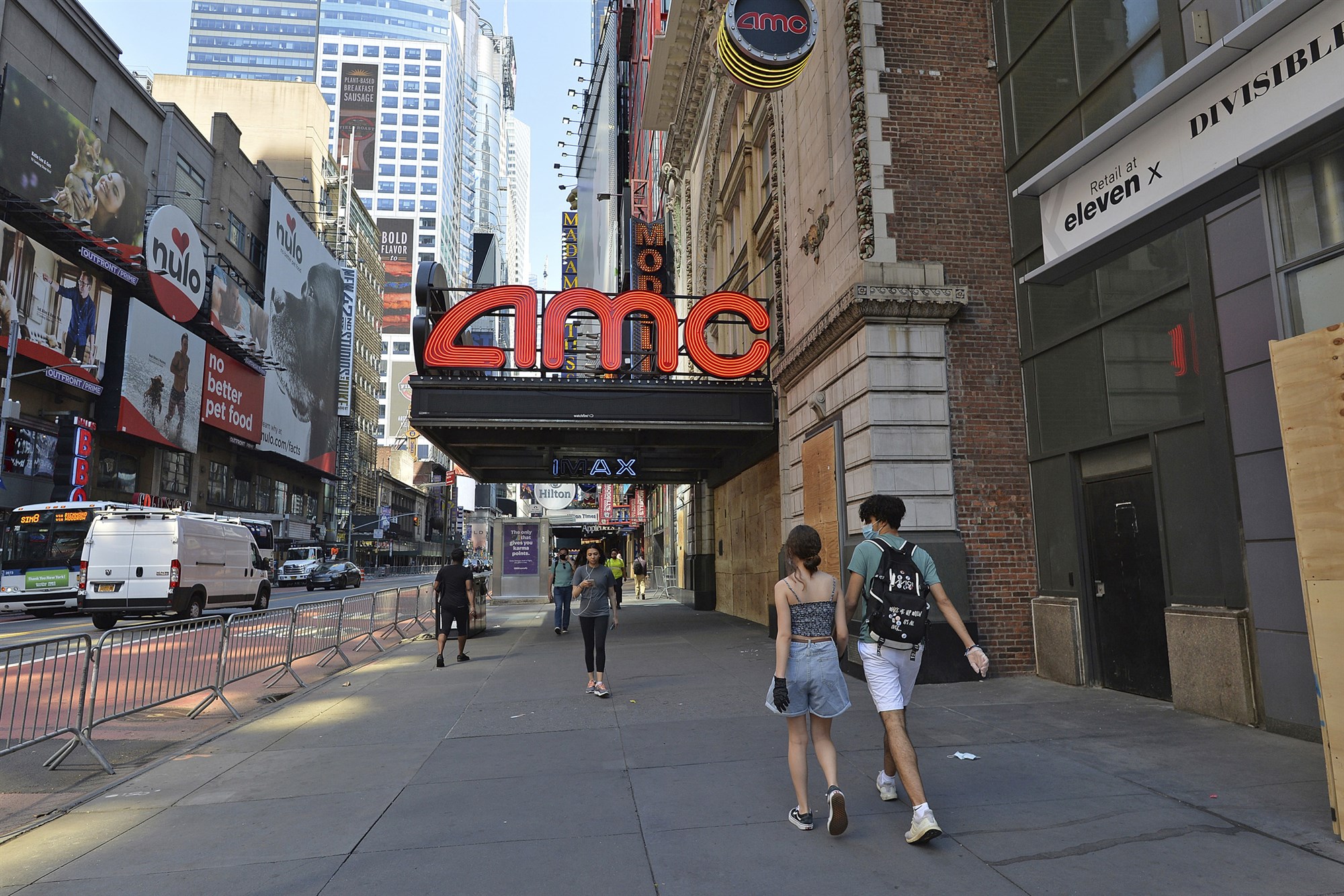 AMC is set to reopen locations on August 20th with new safety guidelines in place.
What We Know:
AMC closed down all theaters in the US in March as the coronavirus pandemic gained control, and the reopening was postponed several times.
In June, the theater company announced it was set to reopen July 15th but that was delayed again to July 30th due to a lack of movies being offered by studios. It was postponed again last month to mid-to-late August.
The world's largest movie theater company will reopen more than 100 US theaters on August 20th, the company said on Thursday. To celebrate its centennial, AMC will offer "movies in 2020 at 1920 prices" on opening day at only 15 cents a ticket.
At first, the company said last month that they would not require guests to wear face masks in theaters, but they quickly revoked such policy. AMC said that it will apply new safety and health measures to keep visitors safe and suppress the coronavirus spread. This will require all guests to wear masks, lowering theater capacity, and upgrading ventilation systems.
The new systems will also incorporate blocking off every other row seating in certain theaters, cleaning and disinfecting credit card machines between each transaction, and not accepting cash at concession stands.
AMC stated that it expects to open two-thirds of its more than 600 US theater locations by the time Christopher Nolan's thriller Tenet hits theaters on September 3rd. According to the company, AMC's other US theaters will open "only after authorized to do so by state and local officials". The August 20th promotion for AMC is just part of the first phase of reopening plans.
After opening day, tickets will still be available for a lower cost than usual. Tickets for films like Inception, Black Panther, Back to the Future, and The Empire Strikes Back will cost $5. There will also be discounts on concessions like popcorn for $5 through the end of October. AMC is bringing back old films since the North American box office had to pause with so many new movies that have been delayed this year due to the outbreak.
CEO Adam Aron said hand sanitizer and disinfecting wipes are going to be available all around the theaters for guests. Visitors can also purchase masks for $1 across all locations. Movie lovers are now required to have masks on in the theater to watch movies. Anyone hesitant to wear a mask will not be allowed to stay at the theater.
Comments
comments
Patagonia Prints Election Message on Clothing Tags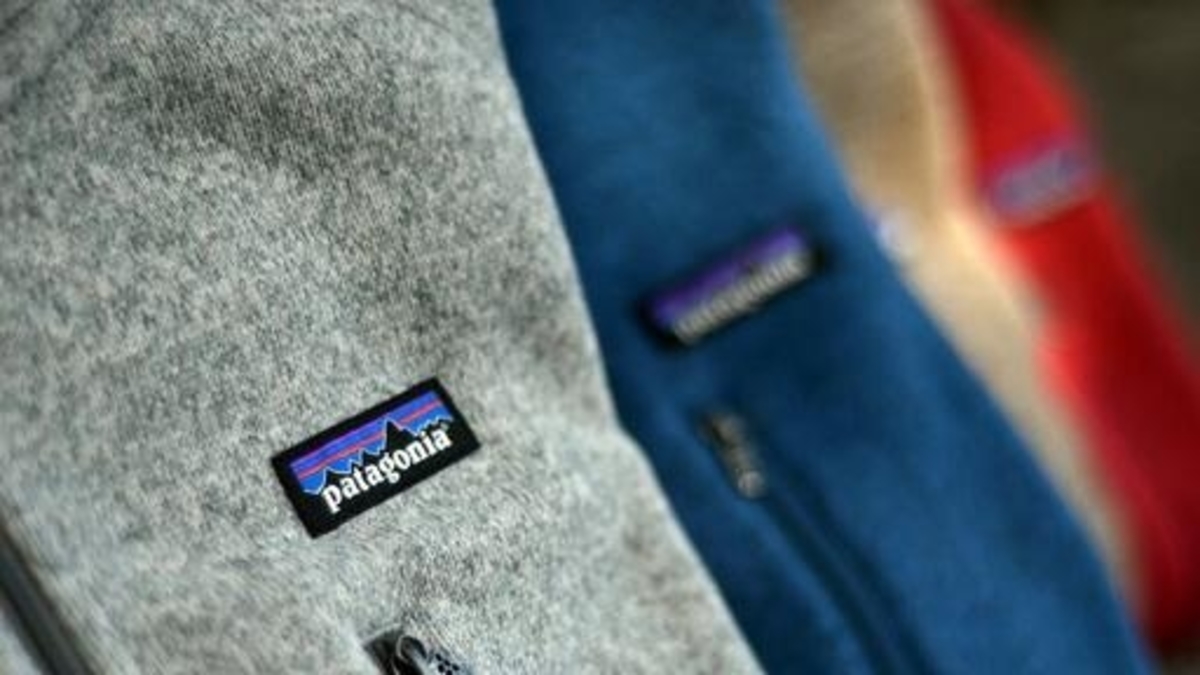 Clothing company Patagonia released a new message about this upcoming election, sewing it into the tag of some of its new shorts. What is the message? "Vote the a–holes out".
What We Know:
The outdoor clothing and gear company has a long history of environmental activism, but as we seem to be moving closer and closer to a harmful climate crisis, Patagonia's founder Yvon Chouinard said he isn't afraid to get political and call out climate deniers who hold positions of power. In addition to providing election resources and encouraging people to vote for climate leaders, Chouinard is also making Patagonia's political stance crystal clear with the slogan, "Vote The A–holes Out". Additionally, the slogan has been sewn into the tags of some of the company's shorts.
Over the weekend, a photo of a Patagonia clothing tag that features the slogan went viral across social media. At first, there were skeptics who questioned the authenticity of the tags, but soon after, a Patagonia spokesperson, Tessa Byers, confirmed that the company's 2020 "Men's and Women's Road to Regenerative" organic stand-up shorts contain the message underneath the inside tag. "We have been standing up to climate deniers for almost as long as we've been making those shorts," Byers said.
PATAGONIA's New Tag! pic.twitter.com/llY71SwsQG

— Outlander Magazine (@StreetFashion01) September 12, 2020
Byers said the message is not explicitly directed at the current administration, but instead a slogan that Chouinard has used for years. "It refers to politicians from any party who deny or disregard the climate crisis and ignore science, not because they aren't aware of it, but because their pockets are lined with money from oil and gas interests," Byers said.
The move from the California-based activist clothing brand comes as close to 100 wildfires burn up the West Coast, burning millions of acres along the way. The move also comes as a slew of lawsuits filed by towns and cities across the country alleging that the oil and gas industry acted deceptively about its role in climate change.
Brad Wieners, Patagonia's director of copy, announced that the company will be teaming up with BallotReady to encourage people to vote. The company outlines its plan on the election side of their website, writing, "We need to elect climate leaders. The 2020 US Senate races will have a significant, long-lasting impact on the strength of our nation's climate policies and the existence of our wild places." The site also allows people to enter their address in a search box and make their own voting plan, providing information on requesting a ballot or finding your polling place to vote in person.
This is not the first time Patagonia has made headlines for its attempts to hold politicians accountable. In 2017, the company sued President Donald Trump after he issued a proclamation to reduce the size of Utah's Bears Ears and Grand Staircase-Escalante national monuments. While Trump argued the move was an act of reversing federal overreach, both environmentalists and tribal leaders said the president's proclamation would jeopardize a wealth of Native American artifacts, dinosaur fossils, and rugged spaces.
The new tags have received mixed reviews. Some have deemed the tags as simply a marketing ploy, but others have thanked the company for its commitment to social activism and say they hope the tag will ignite positive change.
"As parts of our country are literally burning and being destroyed by the effects of climate change, this couldn't be more welcome," state Senator Jen Jordan, tweeted. "Way past time to listen to the experts and do something. Vote like your planet is on fire!"
This is just the latest step for the activism brand, which has continued to push for our environment. In 2018, when the company received a $10 million tax cut, it donated the money to environmental programs to increase climate change awareness.
At the bottom of a letter in April 2020, Chouinard emphasized this slogan."Remember, vote the a–holes out — all of those politicians who don't believe we should do anything about climate change," Chouinard wrote. "Vote for the planet and against those who would do nothing. We have the power and now is the time to use it."
Comments
comments
NYC to Allow Indoor Dining at 25% Capacity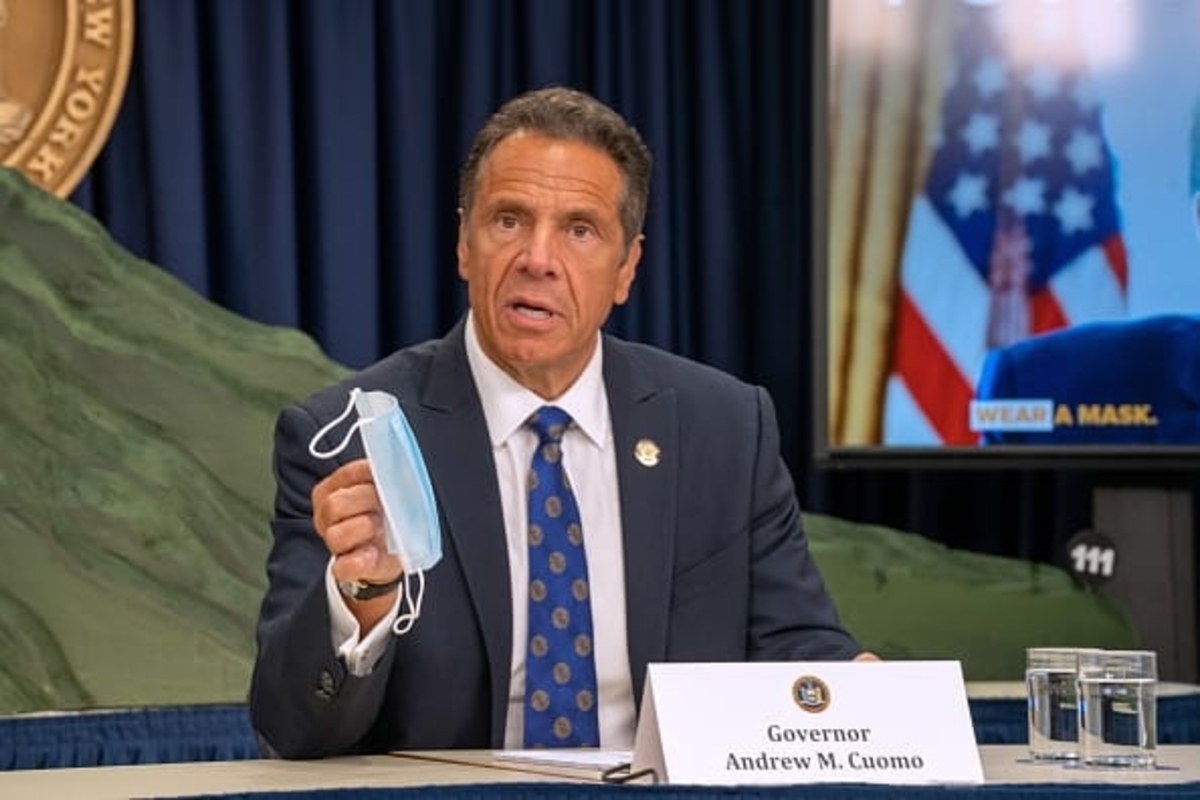 Governor Andrew Cuomo announced that starting on September 30th, New York City restaurants can open for indoor service at 25% capacity.
What We Know:
On Wednesday, Cuomo announced that the prohibition on indoor dining in New York City would be lifted on Septemeber 30th, ending its status as one of the few places in the nation still facing a ban. The governor's decision to allow restaurants to have indoor dining at 25% capacity will be a major milestone in the coronavirus crisis in New York City, giving a boost to the city's recovery from the pandemic and signaling to tourists and residents alike that the city is slowly returning to normal.
UPDATE: On September 30, indoor dining in NYC can resume at 25% capacity.

Strict restrictions will be in place. pic.twitter.com/ORzwGM67PQ

— Andrew Cuomo (@NYGovCuomo) September 9, 2020
The move comes two months after Mayor Bill de Blasio halted a plan that would allow indoor dining at restaurants, citing worries about a resurgence of the coronavirus, which has killed more than 30,000 people in New York State. New York, which was once the epicenter of the pandemic, has stabilized the infection rate at under 1% for more than a month, leading Cuomo to announce he would ease some restrictions.
Under the governor's plan, restaurants would be permitted to use a quarter of their indoor tables. The announcement comes just as the fall weather is expected to put a chill on outdoor service, which began in June. Many across the restaurant industry shared relief at the new plan, sharing it will allow them to keep trying to stay afloat as well as allowing them to hire back more staff. "With 25 percent plus outdoor, I can hire back 50 percent," said Jean-Georges Vongerichten, the celebrity chef whose flagship restaurant, Jean-Georges, is in Columbus Circle.
"I understand the economic pressure they've been under," Cuomo said. "A restaurant is not just the restaurant owner, its the kitchen staff, wait staff, there is a whole industry around restaurants. And restaurants also pose a possible risk, concentration of people inside with indoor dining."
The new indoor dinging plan has a series of precautions in place, besides a limited capacity:

Restaurants will be required to check customers' temperatures at the door.
They must collect contact information for one person in each party for contact tracing.
Diners will be required to wear face coverings when not seated.
There will be no bar service allowed and the closing time for all restaurants will be midnight.
Cuomo also said that the city will provide 400 code enforcers, which could include New York City police officers, in addition to oversight from the New York State Liquor Authority, New York State Police, and other agencies. He also invited diners to anonymously report restaurants where they believe the 25 percent capacity is being violated.

The reopening will also come shortly after New York City's public schools, the nation's largest school system, will welcome students back inside school buildings on September 21st, another fraught experiment for the city ravaged by the coronavirus. Both de Blasio and Cuomo have shared their hesitancy on reopening part of the city, wary of returning to the nightmare of March and April when the disease was killing hundreds of people a day. The caution seems warranted though as officials across the state have said about 10 percent of coronavirus clusters outside of New York City have been tied to bars and restaurants.
Cuomo said that the state would continue to monitor infection rates after the September 30th reopening, with a plan of increasing capacity to 50 percent by November 1st. He also warned that any spike in infections could lead to sudden closures via an "emergency pause button". According to a City Hall official, indoor dining will be reassessed should the infection rate in the city go past 2 percent.
Comments
comments
Amazon Is Keeping Tabs On 'Labor Organizing Threats'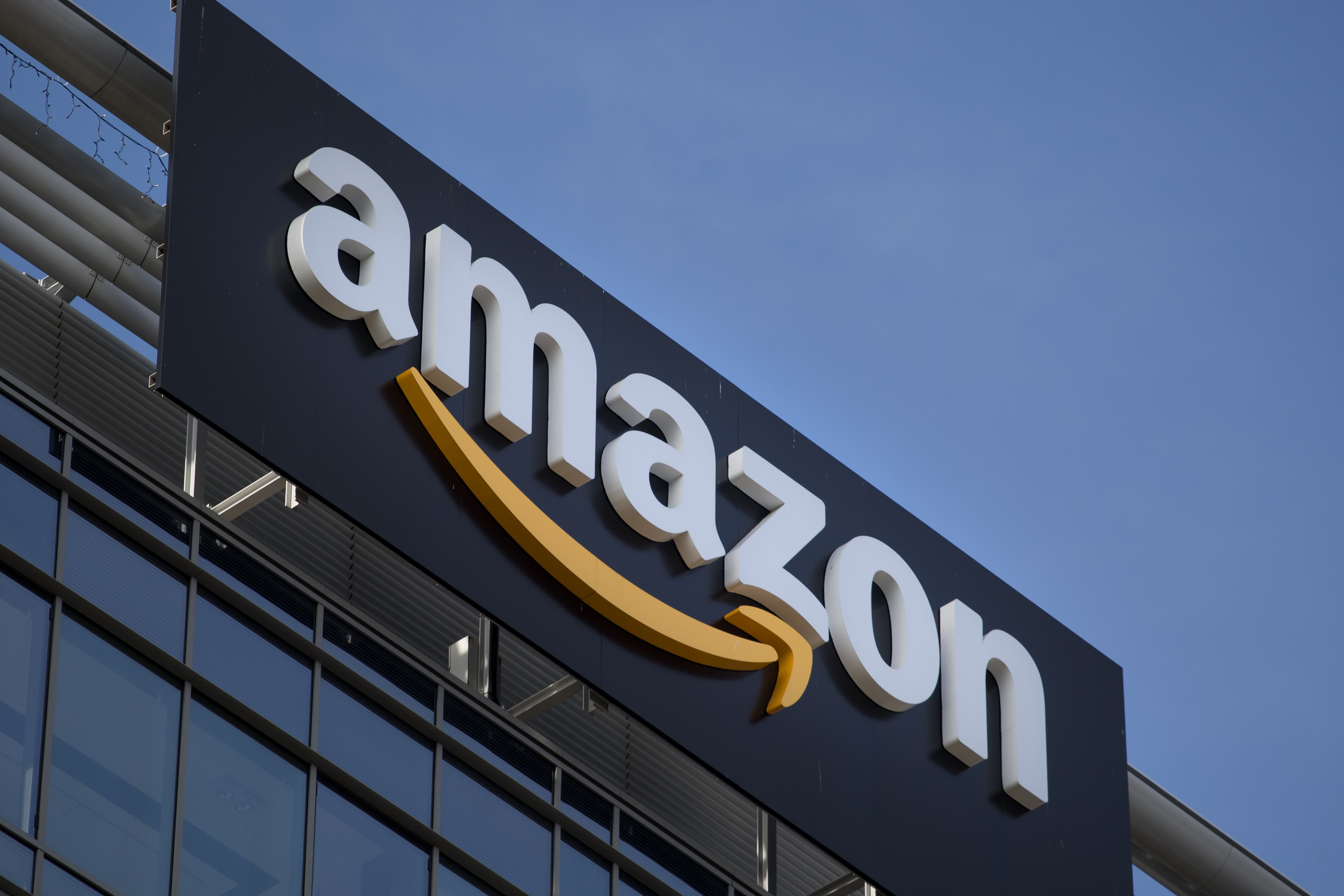 Amazon is currently hiring intelligence analysts to keep track of "labor organizing threats".
What We Know:
There are two job postings at Amazon for "Intelligence Analyst" and "Sr Intelligence Analyst." The positions are responsible for gathering intelligence such as insider threats and corporate espionage. When listing potential threats to gather intelligence on, the postings include "protests, geopolitical crises, conflicts impacting operations," and specifically mentions "organized labor" three times.
Amazon is notorious for its suspect treatment of employees and these postings are an example of their efforts to squash any kind of agency for their workers. Earlier this year, Amazon fired Christian Smalls, who organized a protest at a New York fulfillment center over the lack of safety measures for employees during the COVID-19 pandemic. Amazon executives went so far as to call Smalls "not smart, or articulate".
Amazon deleted the job listings. However, it is unclear whether or not Amazon has already filled the positions or intend to fill them. According to LinkedIn, 71 people applied for the Intelligence Analyst position and 24 people applied for the Sr Intelligence Analyst position.
Dania Rajendra is the Director of the Athena Coalition which is a group of several grassroots labor organizations. Rajendra criticized Amazon's postings, saying "Workers, especially Black workers, have been telling us all for months that Amazon is targeting them for speaking out. This job description is proof that Amazon intends to continue on this course."
These postings make it clear that Amazon has always viewed unions, strikes, and any kind of organized activism by their labor as threats to their corporate empire. Furthermore, it was recently reported by Motherboard that Amazon has been monitoring the online activity of Amazon Flex drivers in private Facebook groups.
Comments
comments