Australian Newspaper Under Fire for Racist Kamala Harris Cartoon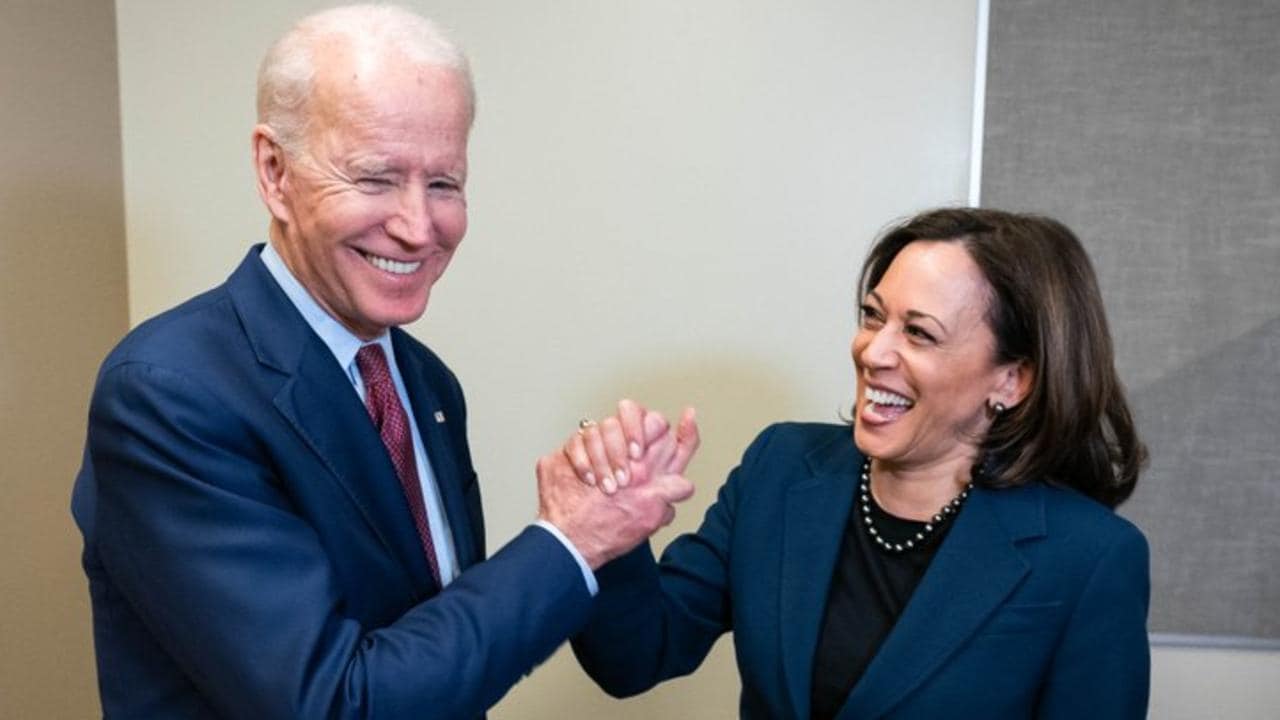 A cartoon published by a national Australian newspaper of Democratic presidential nominee Joe Biden and his running mate, Kamala Harris has been called out as racist.
What We Know:
The Australian is one of Australia's most prominent newspapers. The cartoon the newspaper published shows Biden deferring to Harris and saying, "I'll hand you over to this little brown girl while I go for a lie-down". The cartoon sparked outrage online but the newspaper, owned by a conservative News Corp still went along with its publishing.
Members of the left-leaning Australian Labor Party criticized the publication. One member, Andrew Leigh said in a tweet, "Racism has no place in Australian public life. The Australian should pull today's offensive cartoon off their website and issue an immediate apology." Former race discrimination commissioner at the Australian Human Rights Commission, Tim Soutphommasane, expressed that the newspaper used racism as part of its business model.
Here's your little reminder of how ludicrously racist Australian commercial media are. This is in the country's only national daily newspaper: pic.twitter.com/7oN7bjRWLO

— Ketan Joshi (@KetanJ0) August 13, 2020
Johannes Leak, the man who made the cartoon has been under fire before for his offensive content. In November, he published a cartoon depicting offensive comments towards a refugee family. According to The Australian Editor in Chief Christopher Dore, Leak was using the words of Joe Biden from a tweet he previously made.
"The words "little black and brown girls" belong to US presidential candidate Joe Biden, not Johannes Leak. When Johannes used those words, expressed in a tweet by Biden yesterday, he was highlighting Biden's language and apparent attitudes, not his own. The intention of the commentary in the cartoon was to ridicule racism, not perpetuate it. In the context of Biden's words, this is evident. Clearly some, including those without that context, have wrongly attributed Biden's words to Johannes, and in doing so have attributed abhorrent and inaccurate motives to him. The Australian, and Johannes, opposes racism in all of its guises."
News Corp in Australia has also been under fire dating back to 2018 when it published a cartoon of Serena Williams that sparked outrage from not only Australian residents, but also civil rights leaders.
Comments
comments
Eric Trump to Comply with New York AG's Subpoena Only after Election Day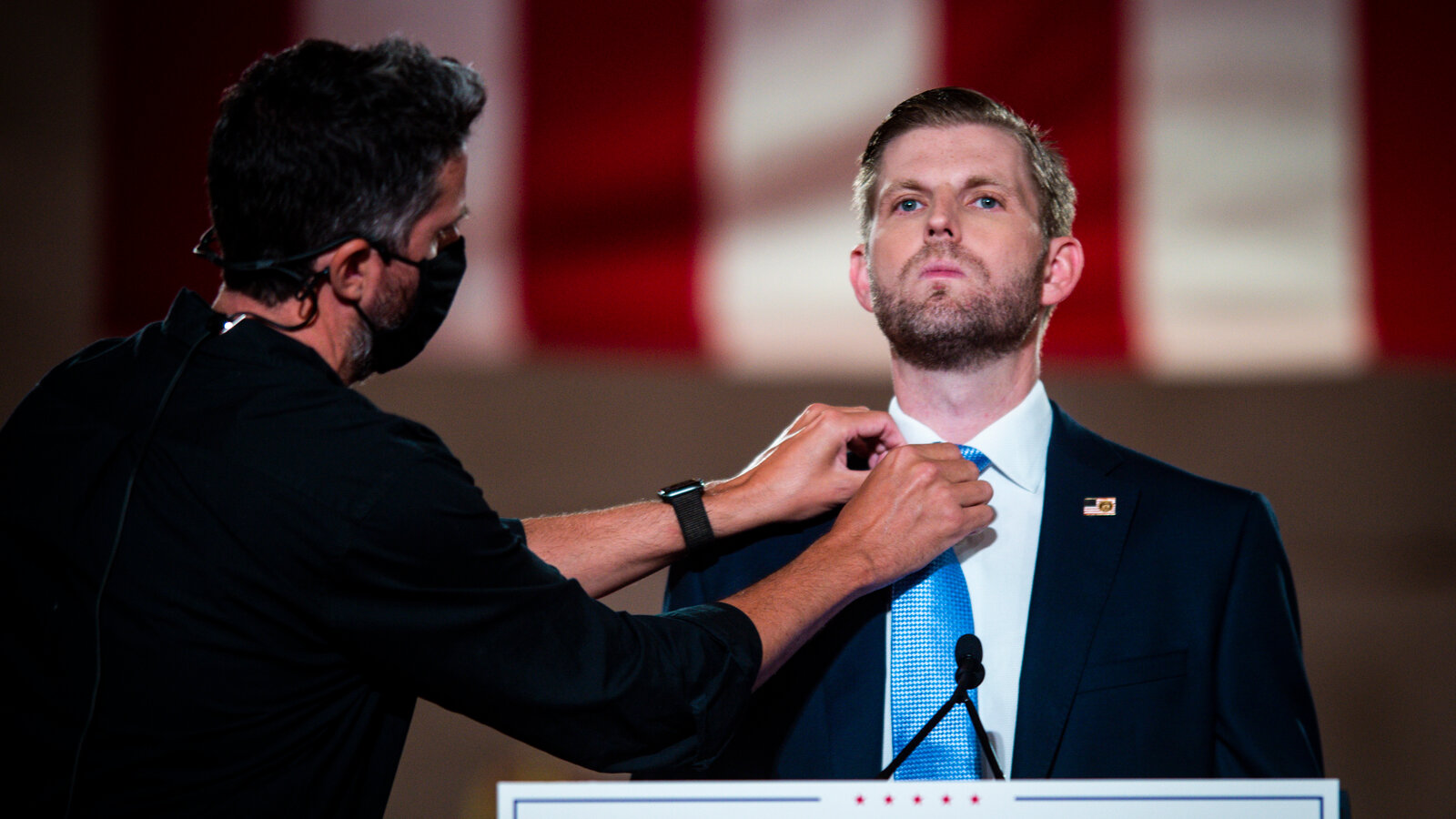 The president's son, Eric Trump, has come out and said he will finally be willing to comply with a subpoena from the New York Attorney General's office's probe of the Trump Organization issued by Attorney General Letitia James. The only condition is that it would have to be done after the U.S general election.
What We Know:
According to a Thursday court filing, the chosen timeframe after the upcoming presidential election aims to avoid "any appearance of politicizing" the process. Eric Trump's attorneys also explained that he is willing to appear and gave several dates to proceed after the Nov. 3rd election. They noted that one of the main reasons was simply because of Eric Trump's "extreme travel schedule and related unavailability".
"In this regard, we note that the OAG investigation has been ongoing for approximately 18 months and that additional examinations are scheduled in October 2020 for certain other individuals," stated the filing.
To confirm Eric's claims, the filing elaborated how "given all the circumstances and the fact that counsel's requested dates are, for all practical purposes, just 30 days after other scheduled depositions, and given the importance of avoiding any appearance of politicizing the investigatory process".
Just last month, James reportedly urged a judge to force Eric Trump, along with the Trump Organization, to comply with subpoenas in an effort to carry on with the office's investigation of President Trump. A related investigation is looking into alleged illegal inflation of his assets to reap loans and appeal to investors. "No one is above the law, period," responded James to the Thursday filing.
NEWS: Eric Trump says he's willing to be interviewed by the New York AG's office but not until after election

— Ana Cabrera (@AnaCabrera) September 17, 2020
That same month, James also accused Eric Trump of refusing to comply with a subpoena for his testimony. According to NBC News, she alleged that the Trump Organization and its lawyers were setting a motion that would "shield thousands of documents from investigators".
The attorney general went on to say in a statement that "we cannot comment on the particular steps we're taking on specific litigation," but she made it clear that they wouldn't allow any outside force control have the investigation moves forward or allow anyone to "evade a lawful subpoena".
The related investigation opened by the New York attorney general last year followed President Trump's former attorney Michael Cohen, who testified to Congress that the president tampered with financial statements in order to benefit from better insurance rates, loans, and tax breaks.
Comments
comments
Patagonia Prints Election Message on Clothing Tags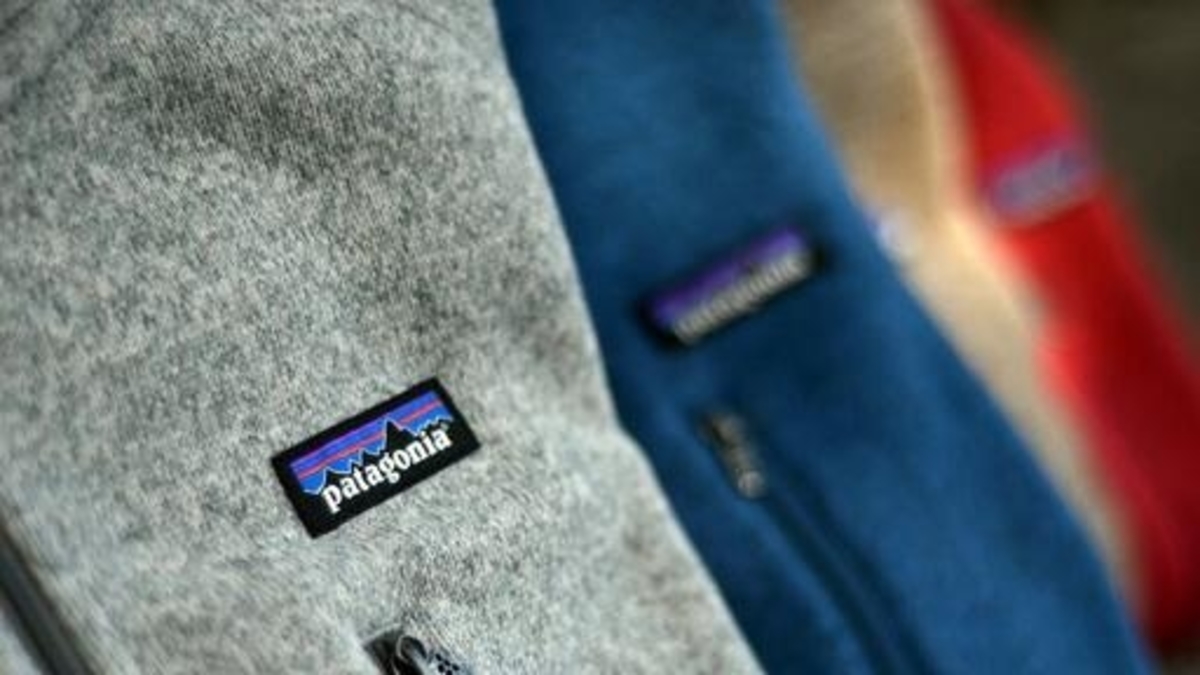 Clothing company Patagonia released a new message about this upcoming election, sewing it into the tag of some of its new shorts. What is the message? "Vote the a–holes out".
What We Know:
The outdoor clothing and gear company has a long history of environmental activism, but as we seem to be moving closer and closer to a harmful climate crisis, Patagonia's founder Yvon Chouinard said he isn't afraid to get political and call out climate deniers who hold positions of power. In addition to providing election resources and encouraging people to vote for climate leaders, Chouinard is also making Patagonia's political stance crystal clear with the slogan, "Vote The A–holes Out". Additionally, the slogan has been sewn into the tags of some of the company's shorts.
Over the weekend, a photo of a Patagonia clothing tag that features the slogan went viral across social media. At first, there were skeptics who questioned the authenticity of the tags, but soon after, a Patagonia spokesperson, Tessa Byers, confirmed that the company's 2020 "Men's and Women's Road to Regenerative" organic stand-up shorts contain the message underneath the inside tag. "We have been standing up to climate deniers for almost as long as we've been making those shorts," Byers said.
PATAGONIA's New Tag! pic.twitter.com/llY71SwsQG

— Outlander Magazine (@StreetFashion01) September 12, 2020
Byers said the message is not explicitly directed at the current administration, but instead a slogan that Chouinard has used for years. "It refers to politicians from any party who deny or disregard the climate crisis and ignore science, not because they aren't aware of it, but because their pockets are lined with money from oil and gas interests," Byers said.
The move from the California-based activist clothing brand comes as close to 100 wildfires burn up the West Coast, burning millions of acres along the way. The move also comes as a slew of lawsuits filed by towns and cities across the country alleging that the oil and gas industry acted deceptively about its role in climate change.
Brad Wieners, Patagonia's director of copy, announced that the company will be teaming up with BallotReady to encourage people to vote. The company outlines its plan on the election side of their website, writing, "We need to elect climate leaders. The 2020 US Senate races will have a significant, long-lasting impact on the strength of our nation's climate policies and the existence of our wild places." The site also allows people to enter their address in a search box and make their own voting plan, providing information on requesting a ballot or finding your polling place to vote in person.
This is not the first time Patagonia has made headlines for its attempts to hold politicians accountable. In 2017, the company sued President Donald Trump after he issued a proclamation to reduce the size of Utah's Bears Ears and Grand Staircase-Escalante national monuments. While Trump argued the move was an act of reversing federal overreach, both environmentalists and tribal leaders said the president's proclamation would jeopardize a wealth of Native American artifacts, dinosaur fossils, and rugged spaces.
The new tags have received mixed reviews. Some have deemed the tags as simply a marketing ploy, but others have thanked the company for its commitment to social activism and say they hope the tag will ignite positive change.
"As parts of our country are literally burning and being destroyed by the effects of climate change, this couldn't be more welcome," state Senator Jen Jordan, tweeted. "Way past time to listen to the experts and do something. Vote like your planet is on fire!"
This is just the latest step for the activism brand, which has continued to push for our environment. In 2018, when the company received a $10 million tax cut, it donated the money to environmental programs to increase climate change awareness.
At the bottom of a letter in April 2020, Chouinard emphasized this slogan."Remember, vote the a–holes out — all of those politicians who don't believe we should do anything about climate change," Chouinard wrote. "Vote for the planet and against those who would do nothing. We have the power and now is the time to use it."
Comments
comments
Bloomberg to Spend At Least $100M to Help Biden Win Florida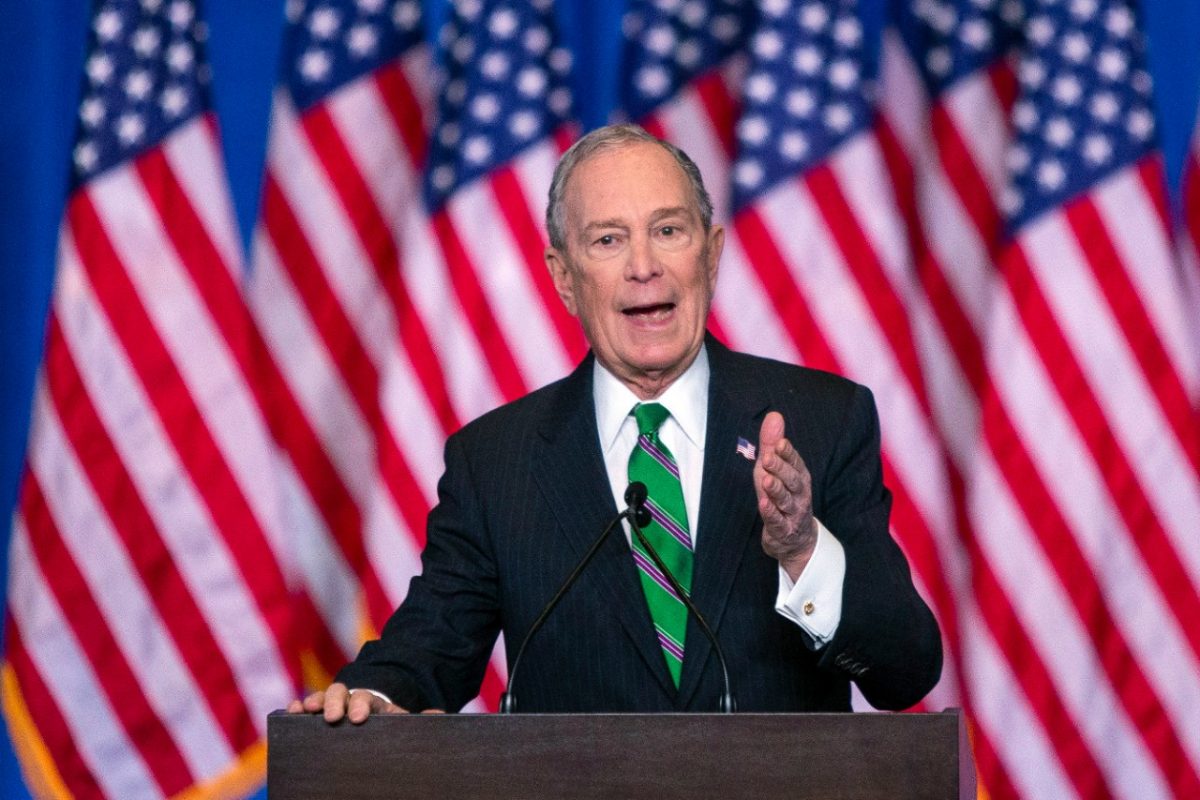 Former New York City mayor and presidential candidate, Michael Bloomberg, announced on Sunday that he plans to spend $100 million in Florida over the next few weeks to support Joe Biden's presidential candidacy.
What We Know:
The announcement comes as new polls show a particularly tight race between Biden and President Trump in Florida, a key battleground state in the election due to its 29 electoral votes. The announcement also follows criticism from within the Democratic Party that Bloomberg did not deliver on his promise to put the full weight of his fortune behind the Democratic nominee in the general-election effort to defeat Trump.
Florida is seen as a must-win state for Trump's campaign in order for him to reach the needed 270 electoral votes to win re-election as it has been nearly 100 years since a Republican won a presidential election without Florida. For Biden it's a different story, he is seen as having several routes to reach the 270, without winning Florida's votes. Bloomberg's big investment would likely force Republicans to spend more time and money in Florida and allow the Biden campaign to focus its resources on other key battleground states.
While the commitment in Florida is massive for a one-state program, it is a significant reduction and pullback from some of the promises Bloomberg and his advisors made during the primary season. Bloomberg's campaign manager, Kevin Sheekey, had privately shared that if Bloomberg did not win the nominee, he would form a super PAC and fund a massive effort against Trump in all of the country's biggest swing states. But after his candidacy ended, and he spent almost $1 billion on his own unsuccessful run, Bloomberg went back on his plans. For months, his aides said he had not yet approved any spending in the presidential race.
According to a spokeswoman, the new $100 million commitment in Florida will be routed through one of Bloomberg's super PACs, Independence USA, as well as other Democratic groups, and the effort is expected to emphasize communications with Hispanic voters, a demographic Biden is struggling with. In a statement, Sheekey said Bloomberg's latest commitments "will mean Democrats and the Biden campaign can invest even more heavily in other key states like Pennsylvania, which will be critical to a Biden victory."
In response to the news on Sunday, Trump ridiculed Bloomberg on Twitter, calling his participation in the Democratic primary debates "the most inept debate performance in the history of presidential politics".
I thought Mini Mike was through with Democrat politics after spending almost 2 Billion Dollars, and then giving the worst and most inept Debate Performance in the history of Presidential Politics. Pocahontas ended his political career on first question, OVER! Save NYC instead. https://t.co/WgbVvEUt2N

— Donald J. Trump (@realDonaldTrump) September 13, 2020
According to Florida Democratic strategist Steve Schale, the Bloomberg investment is a big deal because Florida has not gotten the same level of outside spending as other swing states. Schale added, "It's early enough that it can really help." Sheekey agreed with Schale, telling reporters, "If Joe Biden can win Florida on election night, it destroys the lie that the president is trying to propagate — that mail-in ballots will be an attempt to steal the election."
Voting begins in Florida with the distribution of absentee ballots on September 24th.
Comments
comments