Chrissy Tiegen and John Legend Expecting Third Child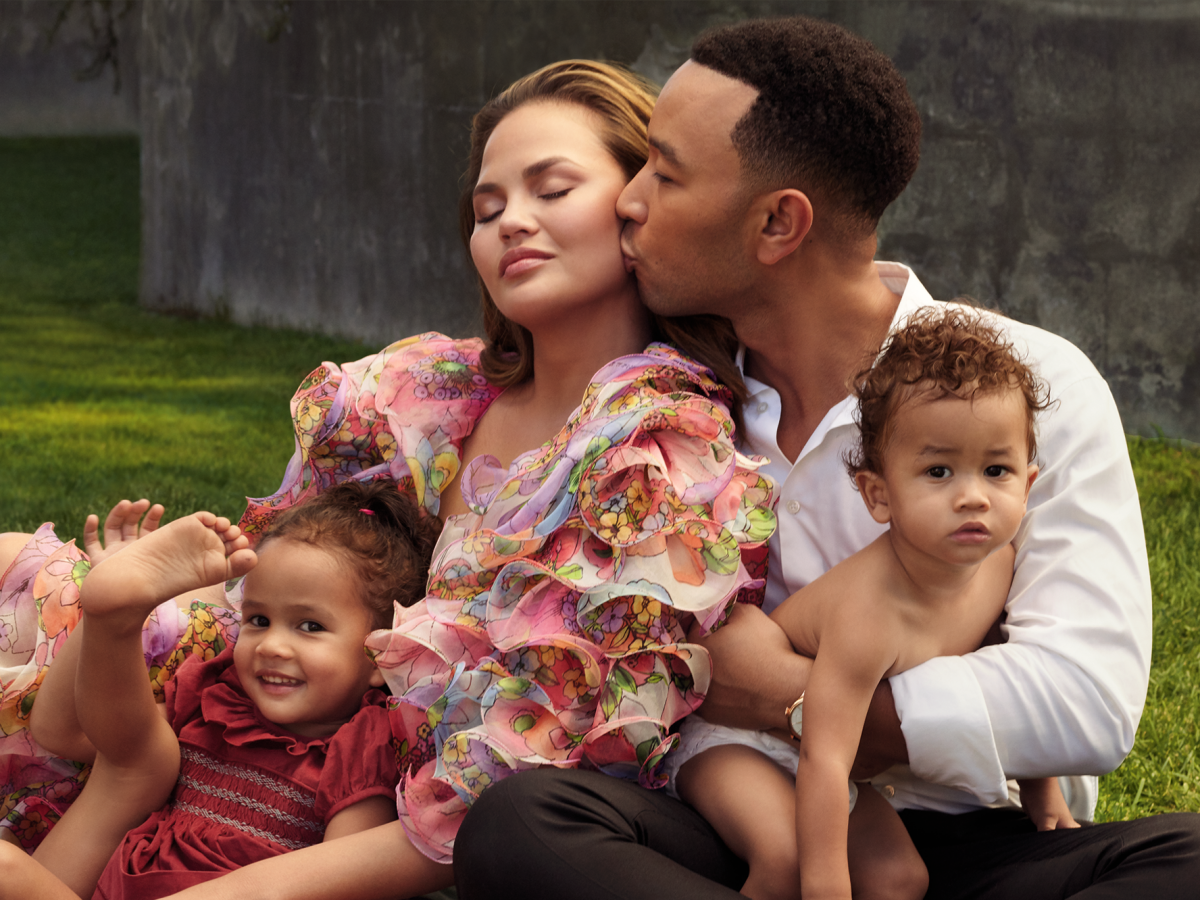 In John Legend's new music video "Wild", he dropped the news that he and wife Chrissy Teigen are expecting their third child.
What We Know:
Legend's new music video for the song "Wild" on his new album, Bigger Love, premiered on Thursday with Teigen as his co-star. In one of the last shots of the video, the couple stands on the beach cradling Teign's baby bump, hinting at their growing family.
Legend and Teigen are already parents of daughter, Luna, 4, and son, Miles, 2. Both children were also featured in the new music video, holding hands with the couple on the beach in the scene prior to the reveal of Teigen's baby bump. The entire video appears to be not only a tribute to the couple's love and romance but also to their growing family.
The video was directed by Nabil Elderkin, who first introduced the couple 14 years ago on the set of the Grammy-winning R&B singer's "Stereo" visual where Teigen first played his love interest. In this newest video, she reprises her role, but this time with their kids.
The beautiful video is the pinnacle of romance as it features horses galloping on the beach with waves crash against the shoreline in the background. The pair kiss on a billowing white canopy bed, allowing the visual for "Wild" to create one of Legend's most romantic gestures for his wife.
Legend and Teigen did not immediately comment on the announcement. Shortly after YouTube premiered the music video, Vevo tweeted to catch the "beautiful surprise" at the end of the video, a tweet which Teigen retweeted with no further comment. Similarly, Legend went on to "like" a fan Tweet that read: "I am CRYING I love Chrissy and John so much this is AWESOME NEWS! Watch his new video…SO cute!!!!!!"
Ahead of the premiere, the couple also spoke about how special it was to be able to watch their relationship evolve throughout the course of Legend's music videos. "We have 'All of Me', the marriage, no kids yet. 'Love Me Now' with Luna and this one with Miles," said Teigen. "It's been chronicling our family's growth and our journey and we're so happy that this video is the next chapter," Legend added.
The couple had previously shared their difficult journey to and with parenthood. In 2015, Teigen shared that the couple had been trying for years to become pregnant, choosing later to implant a female embryo which resulted in her pregnancy with their daughter Luna. Teigen also shared her difficult battle with postpartum depression after Luna's birth. Two years later, the couple shared they had conceived their second child, Miles, with the help of in vitro fertilization (IVF). It is unclear if the couple used IVF for the newest addition of their family.
Late Thursday night, Teigen tweeted a video showing off the baby bump, saying "look at this third baby sh-t, what the? Oh my god!" The couple has yet to comment on the due date or gender of the baby.
"Wild" features Gary Clark Jr. and comes off Legend's seventh studio album Bigger Love, which peaked at No. 19 on the Billboard 200. We wish a huge congratulations to the pair and their growing family.
Comments
comments
Cardi B Files for Divorce, Wants Custody of Kulture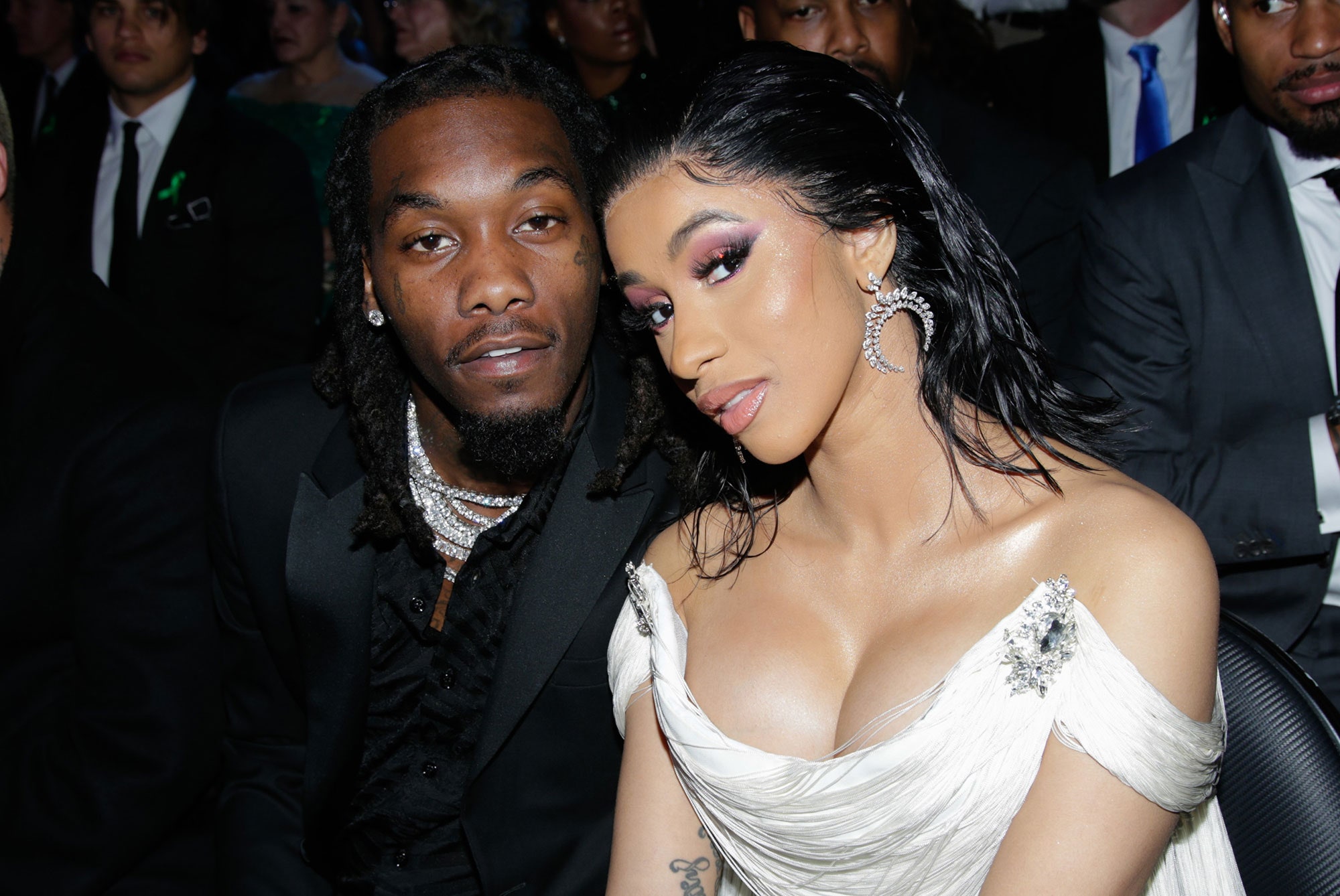 Cardi B and Offset have called it quits after just three years of marriage.
What We Know:
Cardi B, 27, has formally filed for divorce from Offset ,28, on Tuesday (Sept. 15th) at the Fulton County Magistrate after being married for three years.
The "WAP" rapper claims in the paperwork that her marriage was "irretrievably broken" and "there are no prospects for reconciliation".
Cardi and Offset's divorce is due to previous accusations of Offset's infidelity. In January 2018, Cardi B, whose real name is Belcalis Marlenis Almanzar, apparently confirmed that Offset, real name Kiari Kendrell Cephus, was at the center of a sex tape cheating scandal after rumors of a video and alleged entanglement with another woman surfaced in December 2017, just three months after the couple got married.
"No, it's not right for a [n—] to cheat…But what you want me to do?" Cardi wrote in a tweet at the time. "Go f— me another n—? Start all over again and get cheated on again? This s— happens to everyone, and I be too, you too…People handle they relationship different soo."
The couple stayed together, and Cardi revealed in 2018, she and Offset were pregnant. In August of that year, Cardi was involved in an incident with a couple of bartenders at Angel's Strip Club in Queens, New York. Bartenders at the club stated Cardi arranged an attack on them due to her believing Offset had an affair with one of them. She was accused by a grand jury on multiple charges, which includes two counts of reckless endangerment and one count of assault, although Cardi claimed to be not guilty. However, a final verdict has not been reached yet in this case.
In December of 2018, Cardi B and Offset had separated again, but this time Offset pleaded for Cardi to comeback in a very long tweet. A month later, January 2019, Cardi and Offset were back together.
In, Cardi B's Vogue January 2020 cover story, she explained why she stayed with Offset, despite all the cheating and allegations:
"When me and my husband got into our issues—you know, he cheated and everything—and I decided to stay with him and work together with him, a lot of people were so mad at me; a lot of women felt disappointed in me," she explained. "But it's real-life sh–. If you love somebody and you stop being with them, and you're depressed and social media is telling you not to talk to that person because he cheated, you're not really happy on the inside until you have the conversation. Then, if you get back with them, it's like, how could you? You let all of us down. People that be in marriages for years, when they say till death do us part, they not talking about little arguments like if you leave the fridge open. That's including everything."
Although it was rumored that part of the reason Cardi filed for divorce from Offset was that he is supposedly expecting a child with another woman, sources say those rumors about another woman pregnant are not real.
Cardi also requests the court grant her primary legal and physical custody of their 2-year-old child, Kulture Kiari Cephus. Their hearing is scheduled for Nov. 4th at 10 a.m.
Comments
comments
Legends Gladys Knight and Patti Labelle Compete in a Verzuz Battle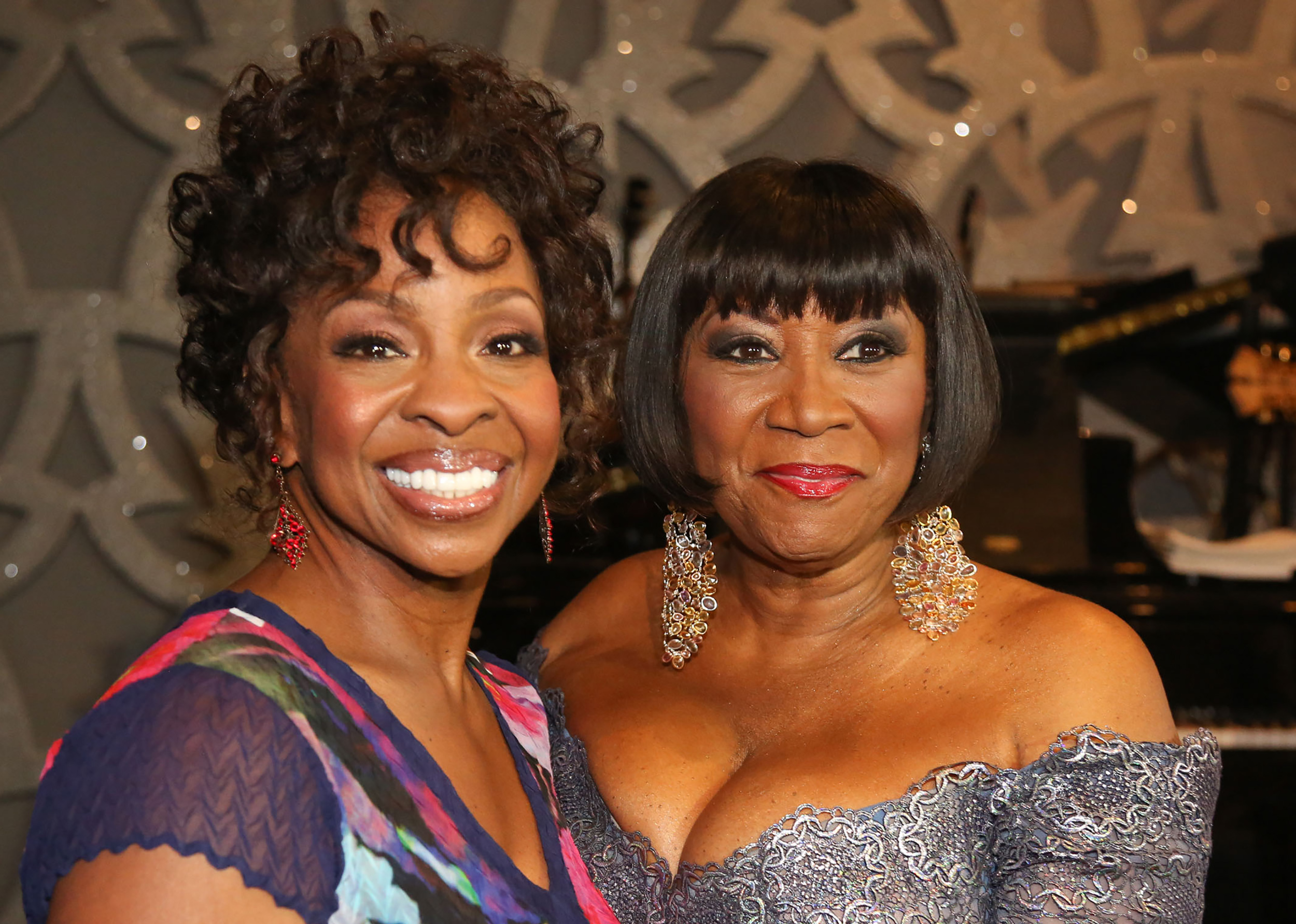 Soul icons, Gladys Knight and Patti Labelle competed in the latest Verzuz battle on Sunday (Sept. 13.).
What We Know:
Legendary R&B and soul singers Gladys Knight and Patti Labelle competed via Instagram Live in the newest episode of the Apple Music series, Verzuz. The series was created by Swizz Beats and Timbaland as a way for artists of the same genre to compete virtually during the COVID-19 pandemic.
The two icons went hit-to-hit, singing popular songs like Knight's "Midnight Train to Georgia" and Labelle's "If You Asked Me To". They were also joined by a surprise guest, Dionne Warwick and the three performed their collaborative single "Superwoman."
Many social media users reacted to the iconic Verzuz, one user said, "These women are pushing 80, sitting down, and singing better than your fav's best autotune. And they fine. #Verzuz." Another wrote, "

A live concert with Patty and Gladys, while we sit in our homes in comfy clothes, is one of the few gifts 2020 gave us.

#Verzuz"
https://www.instagram.com/p/CE5LIwgD47e/?utm_source=ig_web_button_share_sheet
The two singers were popularized around the same time and in a Verzuz promotion video Gladys Knight explained their relationship. "We were like raised in the same way, had our kids at the same time, and we're still in the entertainment business." The two women have a beautiful, longtime bond of sisterhood that could be felt through the screen.
In the last episode of Verzuz, Brandy and Monica faced off. According to Billboard, both Brandy and Monica collectively received over 20 million streams after the battle. It is clear that Swizz Beats and Timbaland created something genius for both artists and fans.
The legendary face-off left fans excited for what is to come next from Verzuz.
Comments
comments
Little Richard's 'Rip It Up' Chosen as Monday Night Football Intro Song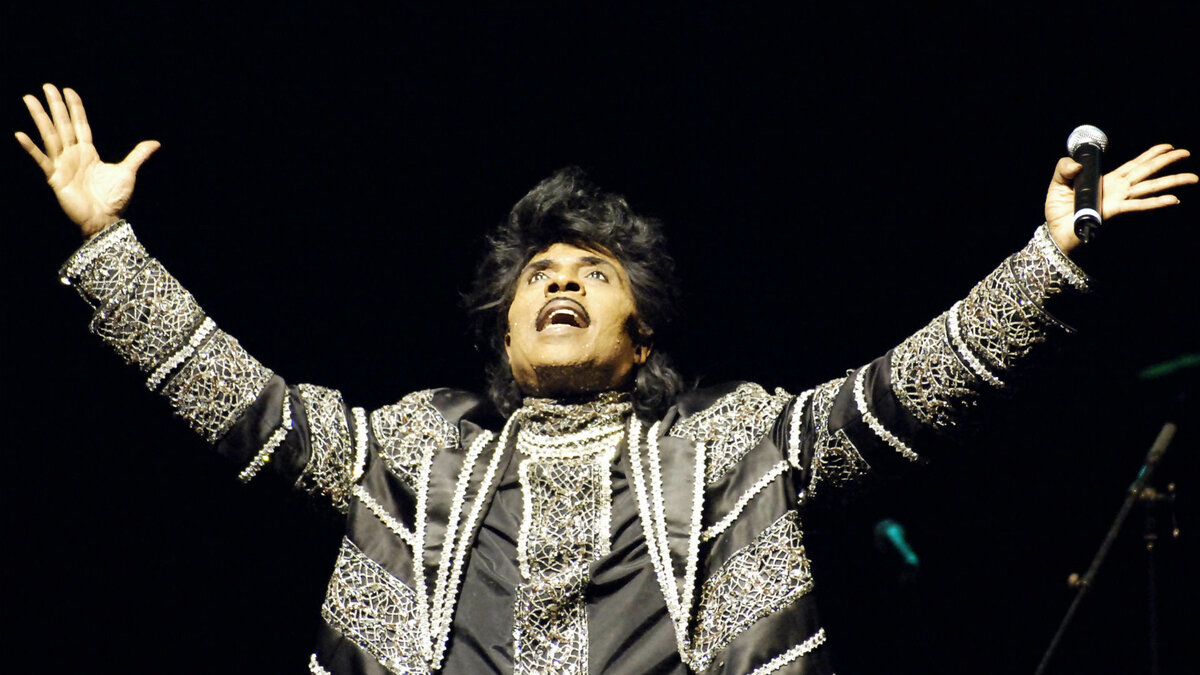 In an irregular football season this year with fewer fans in the stands and more on the couch, ESPN is trying to add a breath of fresh air to Monday Night Football (MNF). The first Monday night games of the season will feature a new version of Little Richard's hit "Rip It Up", featuring the Virginia-based group Butcher Brown.
What We Know:
This song will finally retire the longstanding "All My Rowdy Friends Are Coming Over Tonight" by Hank Williams Jr which was remade with new lyrics and named "All my rowdy friends are here for Monday night". Williams' song ran on the MNF broadcast every week during the NFL season from 1989 to 2011, had a six-year gap, and resumed until now.
Hank Williams Jr. went under fire earlier in the decade for his questionable comments about the former President Barrack Obama on an interview. As a response to that blunder, the tune was removed in 2011 before it starting airing 6 years later once more.
On a press release by ESPN on Friday, it was said that Little Richard's song will also get the Hank Williams Jr. Treatment and be repurposed to the new theme of MNF. The song, originally released in 1956, ended up being number 1 R&B hit for the time. The father of Rock and Roll and Hall of Famer, unfortunately, passed away earlier this year at the age of 87 in Tennessee.
Butcher Brown stated in the press release that they are "truly excited to have teamed up with ESPN for this project, and are honored to have had the opportunity to work with the music of the King of Rock N' Roll, Little Richard."
The new version pays homage to the late Rock and Roll star while featuring a contemporary group for a fresh take on the classic. The infectious theme premiered online on Friday and one can already hear the heart Butcher Brown put into making this tune. The track features new instrumentals and backup vocals from Butcher Brown to accommodate football.
Talk of the song replacement broke out recently. According to The Washington Post, sources from ESPN stated that they wanted to introduce a much-needed change to the hype that is missed due to empty stadiums. Butcher Brown member Tennishu noted they did just that and felt that by "doing this project is a positive force in itself".
Monday Night Football will kick off on September 14th, 2020 with a doubleheader featuring the Pittsburgh Steelers playing the New York Giants and the Tennessee Titans visiting the Denver Broncos.
Comments
comments