Fox News Host Tucker Carlson Melts Down Over 'Wap' Success
Fox News' Tucker Carlson goes on a rant about "WAP," a new song by Cardi B and Megan Thee Stallion. 
What We Know:
Tucker Carlson went on a rant about Cardi B's new song with Megan Thee Stallion "WAP" and how the song is a bad influence on younger girls. He mentioned how the news channel doesn't cover pop culture a lot but this song was an exception. 

"That's garbage," he said. "You don't need to be a puritan to think so. It's garbage. It's aimed at young American girls –– maybe your girls, your granddaughters, and what is it doing to them? Can you imagine what it's doing to them?"
Tucker Carlson rips into the song "WAP" by Cardi B:

"That's garbage. It's aimed at young American girls… People are getting rich pushing that crap on the country and they should be ashamed of themselves." pic.twitter.com/e4QQnnA7mz

— Daily Caller (@DailyCaller) August 19, 2020
Carlson then targeted Joe Biden for doing an interview with Cardi B, where they discussed access to free medicare and education. "We're not being prudish here," he said. "This is not James Brown being sexually suggestive on stage. Go online right now and look up the lyrics to this song. And then ask yourself if you were Joe Biden, would you suck up to the person who sang it and ask yourself above all, and ask it more than once, what is this doing to our kids? The people pushing it clearly are trying to hurt your children. Why is nobody pushing back?"

Conservative radio host Tammy Bruce was added into the conversation and she talked about how the video isn't a reflection of every Black woman and that it's a possibility that Joe Biden had no idea who Cardi B was during the interview. Bruce discussed how most women, especially women of color, do not prefer to be objectified and treated as "meat," which is how women have been treated for years. Yet, the "WAP" music video, ironically, portrayed women as sex objects and Bruce said that it was not the way for women to get the respect they want. 
The music video received over 111 million views and the song hit number one on Billboard Hot 100. 
Comments
comments
Florida Rapper Allegedly Murders Two People After Shooting Music Video
Tampa, Florida rapper, 23-year-old Billy Bennett Adams III, better known as Ace NH, has been charged after killing 2 people in a recording studio.
What We Know:
According to Complex, "Ace NH was arrested by officers from the Hillsborough County Sheriff's Office for two counts of premeditated first-degree murder with a firearm and one count of armed burglary of a structure."
Before the incident, the rapper arrived at a makeshift recording studio in a shed behind a home in the Lutz community where he was set to record a music video. At the end of the session, the rapper allegedly shot two men in what is being called a gang-related incident and fled the scene in his car. Officers are not releasing the names of the victims, but did confirm that one victim was a member of the Crips.
In a statement for the  Tampa Times, Sheriff Chad Chronister said, "Although the attack was clearly targeted, we will not allow gang-related disputes to disrupt the comfort and safety of innocent residents in any of our communities. It is clear that this suspect had no regard for human life, and now he will face the consequences for his actions."
Ace NH recently released two projects in October of 2020, titled Life Goes On and Paint Tha City. While pursuing his music career, he also held a part-time job working at the mall.
Two days after the shooting, Ace NH was apprehended. He is currently being held at the Orient Road Jail without bail.
Comments
comments
21 Savage's Brother, Terrell Davis, Stabbed to Death in London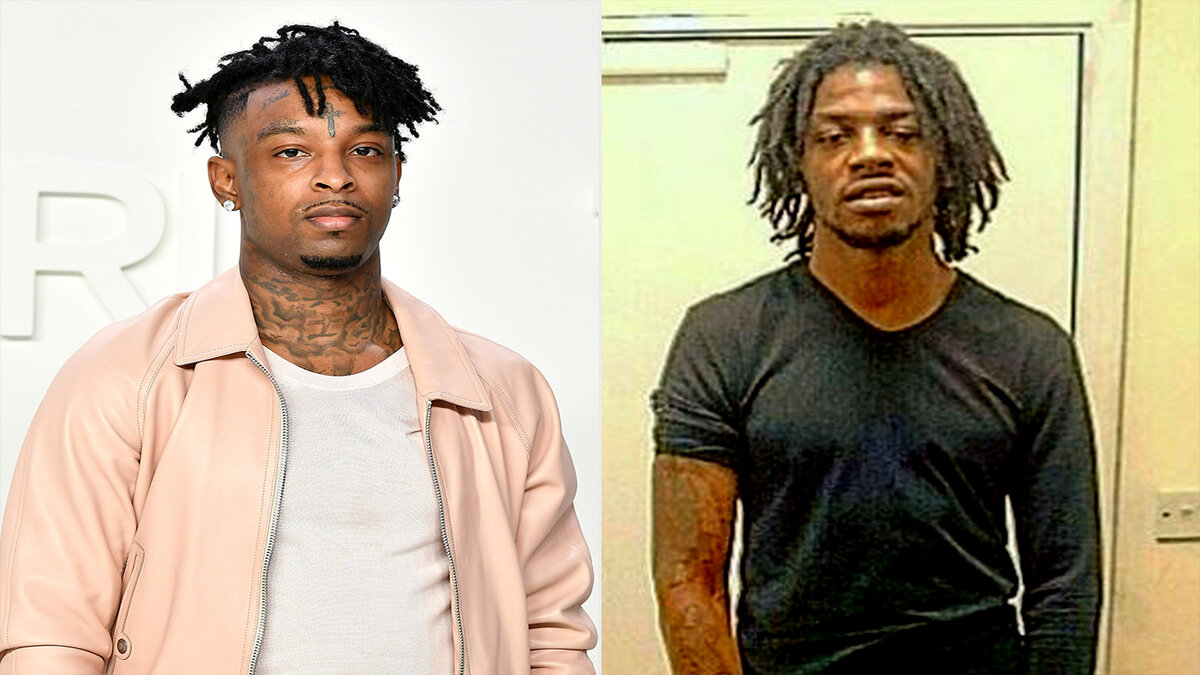 Rapper 21 Savage is mourning the death of his younger brother, Terrell Davis, who passed away last Sunday following an altercation with a friend.
What We Know:
According to the Daily Mail, Terrell Davis – who performed under the stage name TM1way – was stabbed to death on the Blenheim Gardens estate in a district of south London called Brixton. A family source told the Daily Mail that Davis was delivering things to his grandmother when he got into an argument with an old friend that resulted in his death. He was pronounced dead at the scene at just 27 years old.
21 Savage, born She'yaa Bin Abraham-Joseph, paid tribute to Davis on Monday via Instagram. The Grammy award-winning rapper posted a throwback photo from his childhood, and other photos of Davis captioned, "can't believe somebody took you baby bro I know I took my anger out on you I wish I could take that shit back."
Among four brothers and six sisters, this is not the first time that 21 Savage has lost a sibling. The rapper also lost his brother, Quantivayus Joseph, who was shot and killed in a botched drug deal. In a 2016 interview with The Fader, Savage explained that the famous dagger tattoo on his face was in honor of his late sibling.
London's Met Police have not made any arrests in regards to Davis's death. The Blenheim Gardens estate remains a crime scene as officers continue their investigation.
We send 21 Savage and his family our deepest condolences during this difficult time.
Comments
comments
Jeremih Transferred Out of ICU and is Said to Be Recovering From COVID-19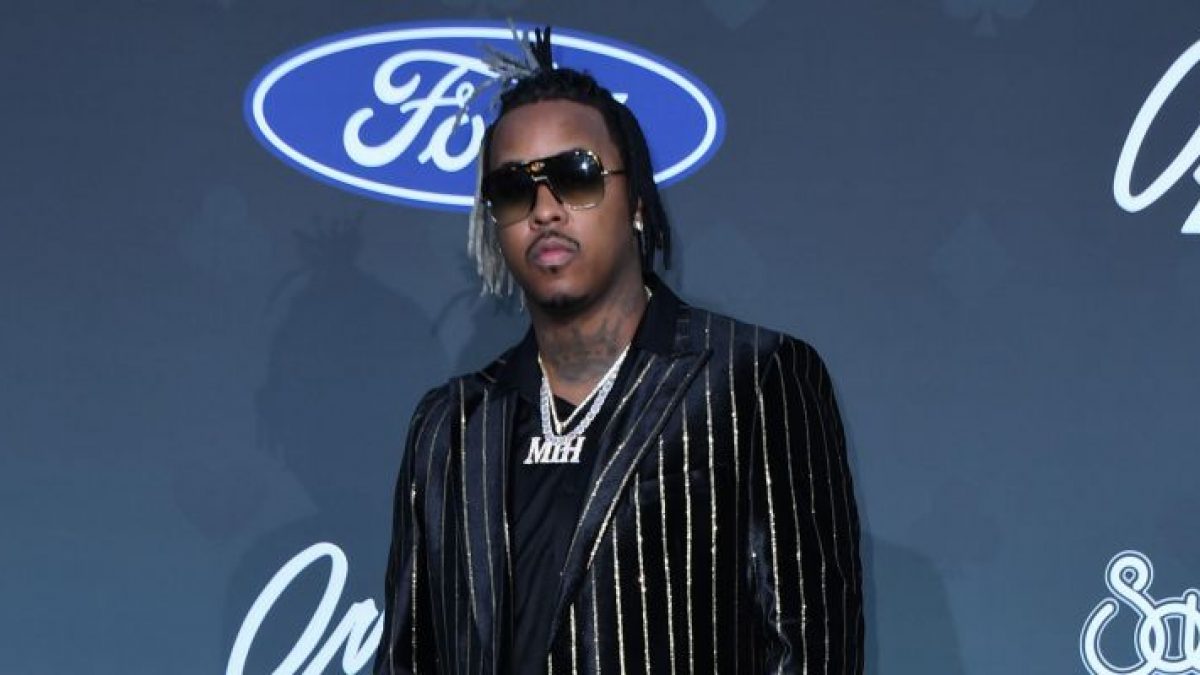 R&B singer Jeremih has been transferred out of the ICU where he was being treated last week for COVID-19.
What We Know:
The 33-year-old artist, whose real name is Jeremy Felton, has been in a Chicago hospital since Nov. 5. In an exclusive interview with ABC7 Chicago, Jeremih's mother, Gwenda Starling, disclosed her son was at her home when he suddenly felt sick. Soon after, he found himself unable to walk and told Starling he needed to go to the hospital. There he was diagnosed with COVID-19. His mother said the virus began to viciously attack every organ in his body. As his body was shutting down, doctors did not give Jeremih's mother much hope that he would get better.
Fortunately, the Billboard charting singer no longer needs a ventilator to breathe. A statement from the family spokesperson read, "Jeremih has been transferred out of ICU. He will spend the rest of his recovery time in a regular hospital room. The true healing begins. Thank you all for your continued prayers and wishes".  Emotional yet relieved, Starling shared she gets teary-eyed while also feeling joyful "because he is pulling through." She says although it may be too much to ask God, his family prays he can be home for Thanksgiving.
Jeremih's official DJ, @ttaylorondeck on Instagram, posted hopeful news to his story. He said, "I jus got the best phone call of the year, Jus got off the phone wit Jeremih & Adamo. When I say he was jus laughing and crying and praising God. WOW, God is too good." When news of his critical condition first hit, celebrity friends such as 50 Cent, Chance the Rapper, and Trey Songz all took to social media to send prayers for his recovery.
At least 259,000 Americans have died from COVID-19, according to the Washington Post's data tracker. On Tuesday, the virus took the lives of 2,100 people in the U.S., making it the "deadliest day" since this summer. Washington Post reports that the number of new cases per day is more than double what it was during the summer surge. The CDC has released guidelines to prevent the spread of the virus, and state and local officials have put short stay-at-home orders in effect once again.
As COVID-19 outbreaks rise, Americans are advised to do their part to stay safe and keep their fellow Americans safe. Along with the millions of people who have fallen sick at the hands of coronavirus, we hope Jeremih's good health returns soon.
Comments
comments