Three Officers Charged with Second-Degree Murder for Death of 62-year-old
In January of 2019, 62-year-old Jackson, Mississippi resident, George Robinson, was beaten to death by three police officers and, on August 5, 2020, the officers were indicted for second-degree murder.
What We Know:
On January 13, 2019, a K-9 unit was in search of the men suspected to be connected to the murder of a local pastor when they came by George Robinson sitting in his white Chevy Impala outside of his Washington Addition home, of which he was a long-time resident. According to the police report, one of the three officers noticed a "hand to hand transaction" and, once he approached Robinson, noticed "a large amount" of money in the car. The officer then told Robinson to exit the vehicle, upon which Robinson notified him that he had suffered a seizure and could not move fast. The officer, along with his two colleagues, then dragged Robinson out of the car, slamming him to the ground head first, and repeatedly kicking and beating him with their flashlights in the head and chest.
Robinson's landlord, Ronnie Arnold, witnessed the encounter and recalled one of the officers telling Robinson to "Get your b**** a** on the ground". Arnold says that he could hear Robinson repeatedly saying the physical force was not needed and telling the officers that he had suffered a stroke and was trying as best he could to comply.
According to the Jackson Police Department, the officer noticed "minor scratches" on Robinson's face from his "resisting on the ground". The report notes that the officers called American Medical Response (AMR) to assess his wounds however, Robinson refused the care and said that he "just want[ed] to go home". Robinson was released from custody and drove away to the Mustang Motel where his girlfriend stayed, according to his family. Later that night he was hospitalized and he died two days later.
Hinds County Coroner, Sharon Grisham-Stewart, said in a statement that the state medical examiner found that Robinson died of a subdural hemorrhage, caused by blunt force trauma to the head and ruled the death a homicide.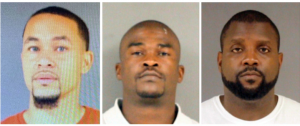 The officers, Anthony Fox, Desmond Barney, and Lincoln Lampley, were placed on paid administrative leave following the incident. After an investigation, The Jackson Civil Service Commission ordered all the officers be reinstated to their regular duties. Officers Fox and Barney have been reinstated but at the Clinton Police Department rather than the Jackson department. Officer Lampley was reinstated at the Jackson Police Department at a desk position. All three officers turned themselves in and posted bail on August 4th.
Since the reinstatement of the officers, Jackson mayor, Chokwe Lumumba, has pushed for a separate investigation by the Hinds County District Attorney's Office, which is lead by District Attorney Jody Owens. In a statement, Lumumba reassured:
"Our administration is committed to ensuring that Jacksonians have an accountable police department. As part of our accountability process, the City of Jackson has implemented a policy to turn all cases involving officer-involved deaths over to the DA for review by a grand jury."
Robinson's family filed a lawsuit against the city in October of 2019, naming the three officers for "brutally, viciously and mercilessly" beating Robinson and violating his civil and constitutional rights. The lawsuit also names AMR for negligence of treatment. Robinson's family says whatever treatment they provided was negligent and, "Had AMR immediately taken Mr. Robinson to the hospital, he might have survived the vicious, merciless beating he suffered at the hands of the Jackson Police Department."
As for the grand jury indictment recently released, the family and community of Washington Addition have received some peace of mind. The family said in a statement,
"For us, the charges prove that George's life mattered and no one deserves to die the way he did. We are grateful that the District Attorney has taken this action. We have cooperated with the investigation in every way and will continue to do so until we finally get justice for our beloved George."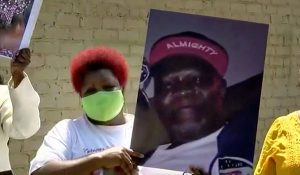 Members of the Washington Addition neighborhood describe Robinson as a loving man that would have done anything to help those in his community. He will be missed. Our thoughts and prayers to the family and community of Mr.Robinson.
Comments
comments
Inmates in Texas Paid $2 an Hour to Move Bodies of COVID-19 Victims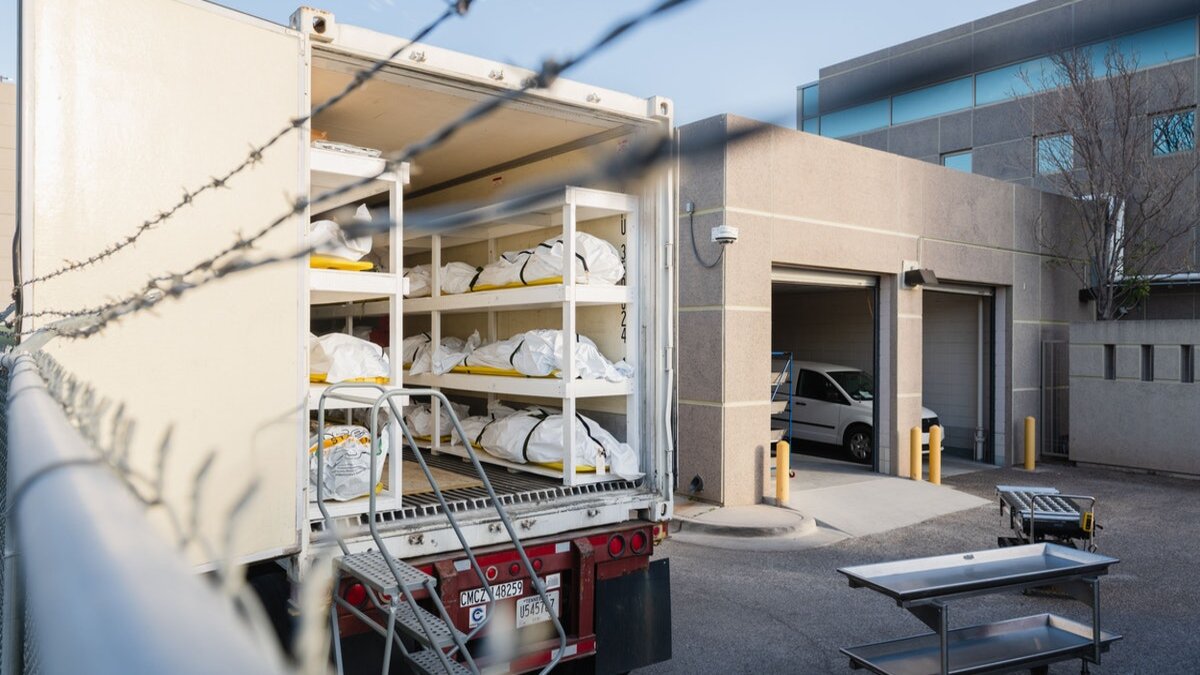 People are questioning the ethics behind El Paso County prisoners being paid $2 to move bodies of deceased Covid-19 victims.
What We Know:
According to Chris Acosta, the public affairs director at the El Paso County Sheriff's Office, there are currently nine "low-level offenders" moving the coronavirus victims' bodies in prison. She also guarantees that they are "provided full PPE by the morgue/hospital." Costa also claims that "The work is 100% voluntary," and adds, "It's great that these individuals are stepping up and volunteering to assist a community in dire need of help right now."
In El Paso County, there are currently 38,400 active cases of Covid-19, 1,052 hospitalizations, and a total of 802 deaths since the onset of the pandemic. As of September, Texas cases have been sky-rocketing, meaning several bodies have had to be kept in mobile morgues. Meanwhile, businesses in El Paso began reopening Friday, less than 24 hours after a court of appeals reversed a county judge's decision to shut down.
Although the use of prison labor is not unusual in the U.S., people are questioning the morality of what's occurring in El Paso due to the dangerous nature of the job and the low pay given in compensation. One person on Twitter posted about the ongoing incident, writing, "Texas is one of only a handful of states left that allows unpaid labor in prisons. After at first refusing, these inmates are being compensated a whopping $2/hour for 8 hrs of work in El Paso's morgues because of the surge in #COVID deaths… not ok."
Eric Feigl-Ding, an epidemiologist and senior fellow at the Federation of American Scientists tweeted contempt to the ongoing labor. Along with a video of the inmates, he adds, "They've been doing this tough work since Monday, before El Paso increased to 10 mobile morgues. I cry for El Paso."
Chris Acosta states that El Paso County has requested help from the National Guard to move the bodies, meaning inmates will be told to stop working once they arrive.
According to the Prison Policy Initiative, the average wage for prisoners working for third party companies ranges from 14 cents to 63 cents an hour.
Comments
comments
Boy Scouts Face About 90,000 Sex Abuse Claims Filed in Bankruptcy Case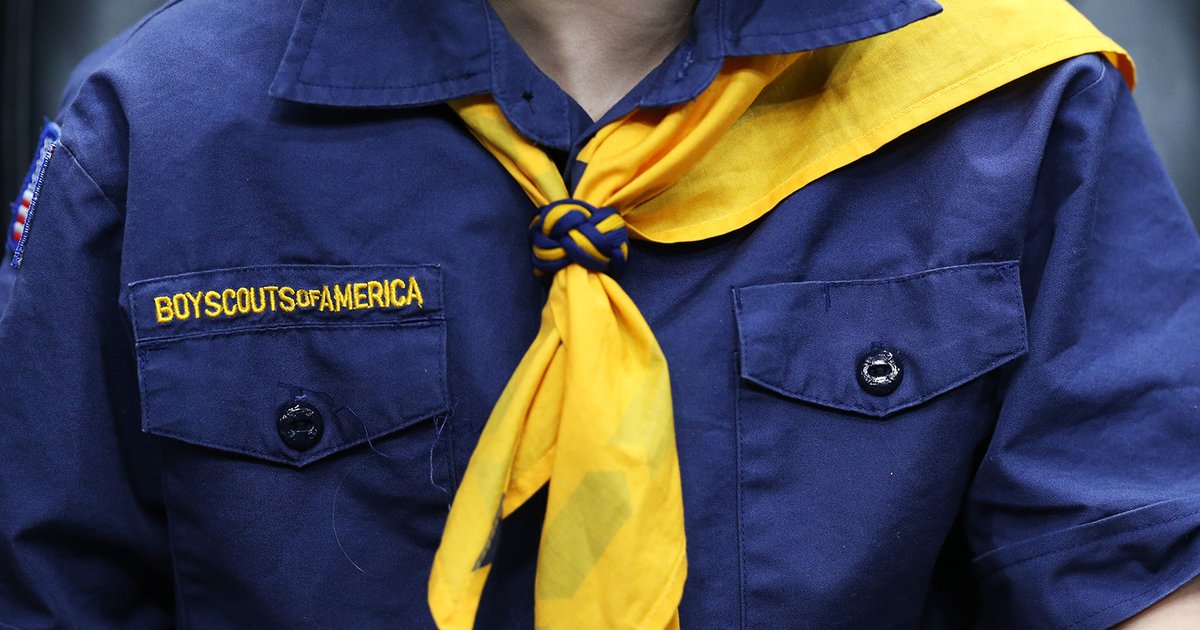 About 90,000 sexual abuse claims were filed against the Boy Scouts of America as the organization's deadline for submitting claims in its bankruptcy case arrived on Monday.
What We Know:
The Boy Scouts of America filed for bankruptcy protection back in February after hundreds of lawsuits came to light alleging incidents of sexual abuse by Scout Leaders. Since the organization's filing, lawyers across the country have been gathering clients to represent against the Boy Scouts. One attorney, Andrew Van Arsdale, created a network called Abused in Scouting, which he said gained about 16,000 claimants. The attorney claimed that his clients doubled after the Boy Scouts released a late August campaign, notifying abuse victims that they had until Nov. 16 to seek compensation.
In a statement, the Boy Scouts address, "We are devastated by the number of lives impacted by past abuse in Scouting and moved by the bravery of those who have come forward." "We are heartbroken that we cannot undo their pain," they added. In efforts to repair the decade-long damages to victims, they state it "intentionally developed an open, accessible process to reach survivors and help them take an essential step toward receiving compensation."
Although the organization has not yet announced how much they plan to spend on settlements, NBC News reports that they are expected to contribute a substantial portion of their assets, including financial investments and real estate. Additionally, the Boy Scouts' insurers and roughly 260 local councils and companies that insured them in the past will also be contributing to the compensation. Van Arsdale comments, "They spent millions trying to encourage people to come forward. Now, the question is whether they can make good on their commitment."
Due to the numerous claims of child sexual abuse, the organization has seen a significant decline in membership since its peak of over 4 million in the 1970s. Around this time, most pending sex abuse claims are dated before the Boy Scouts implemented criminal background checks, abuse prevention training for all staff and volunteers, and a rule that two or more adult leaders must be present during activities.
The influx of claims makes this case the largest regarding child-sex abuse claims in a single organization. "More sexual abuse claims will be filed in the Boy Scouts bankruptcy than all claims filed against the Catholic Church throughout the nation," the Torts Claimants Committee said.
Comments
comments
Russell Simmons Beats Lawsuit From Anonymous Rape Accuser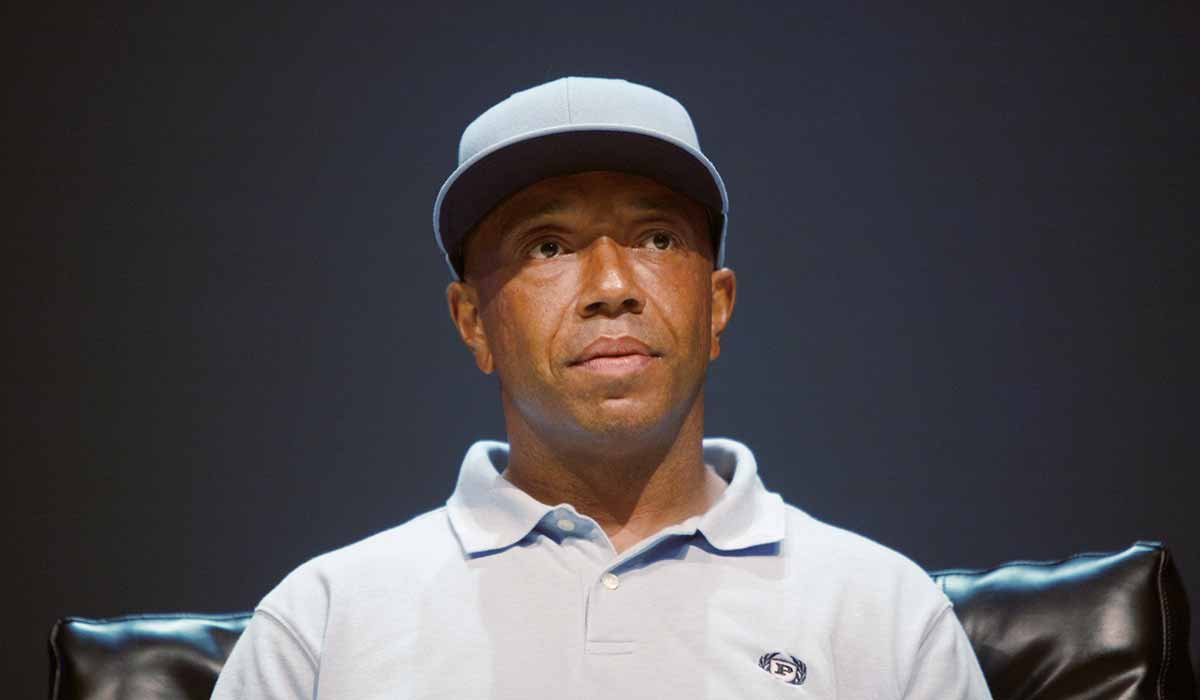 Russell Simmons has defeated a $10 million lawsuit filed by a Jane Doe in 2018 who accused him of rape.
What We Know:
An undisclosed woman says she met Simmons after a concert she took her son to. The lawsuit then claims he invited her to an afterparty and she accepted. She first dropped her son off with a babysitter before going for drinks with him at a nightclub. Simmons allegedly needed to pick something up from his hotel later that night. According to the lawsuit, upon arriving to his hotel room, he threw her onto the bed and raped her.
On November 13, Los Angeles Judge Mark H Epstein ruled in favor of Simmons because the woman's claims date back to 1988 and therefore was past the statute of limitations; the judge calculated by law she had to have filed the claim in 1990 unless the statute of limitations was tolled-suspended. The plaintiff argued the timing of her case should have been considered appropriate because Simmons was absent from California for an extended period. Yet, Simmons provided proof of his residency in California from 1996-1999 and again from 2012-2018.
The renowned music producer stood victorious in the lawsuit on a technicality rather than proof of innocence. Although, at the time he did deny her claims along with assault claims from a number of other women. In a statement Simmons said, "I vehemently deny all the allegations made against me. They have shocked me to my core as I have never been abusive or violent in any way in my relations with women." He goes on to say he took a handful of lie detector tests in regards to the accusations and supposedly passed them all.
Since 2017, over 20 women have come forward accusing Simmons of sexually assaulting them with at almost half of them alleging they were raped. Jane Doe is not the first woman to sue Simmons for an alleged rape. In 2018, aspiring filmmaker Jennifer Jarosik sued him for $5 million dollars; she claimed he raped her in his home in 2016. Simmons' attorney contended she only filed claims after hearing about women who suffered "real abuse" receiving large amounts of money. They believed her intentions were to shakedown the defendant in order to fund her film. She eventually dropped the lawsuit.
The judge gave his tentative ruling on October 1 allowing Jane Doe two weeks to respond. She did not file an opposition to the motion, so Epstein entered the judgement in Simmons' favor.
Though he resigned from roles in his companies last fall, Russell Simmons has not swayed from his denial in any of the various claims.
Comments
comments