John Thompson, Legendary Georgetown Basketball Coach, Dies at 78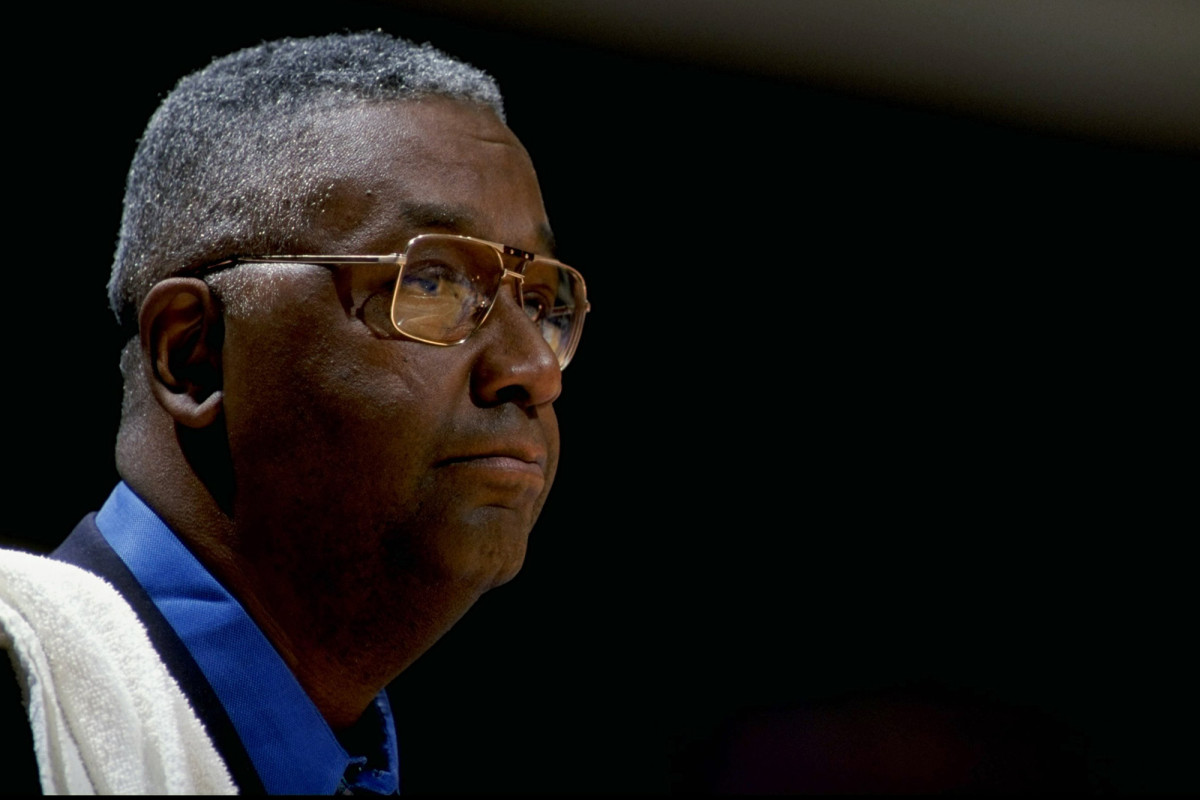 The former head men's basketball coach for the Hoya's and the first Black coach to win an NCAA title died Monday, the Associated Press reports.
What We Know:
Thompson dominated Georgetown basketball for almost three decades, taking the Hoya's to three NCAA National Championship games, winning one with star center Patrick Ewing in 1984. "Our father was an inspiration to many and devoted his life to developing young people not simply on but, most importantly, off the basketball court. He is revered as a historic shepherd of the sport, dedicated to the welfare of his community above all else," a family statement read.
John Thompson took over the Georgetown program in 1972, a team that had a 3-23 record the previous year. In his tenure, he led Georgetown to 14 straight NCAA tournaments (1979-92), 24 consecutive postseason appearances (20 NCAA, 4 NIT), three Final Fours (1982, 1984, 1985) and won six Big East tournament championships.
Syracuse head coach and former rival Jim Boeheim said, "He was one of a kind. There aren't that many. He brought a presence to the game that nobody does, has. He was a great coach, but he was also a role model for a lot of coaches– white coaches and Black coaches."
Along with Patrick Ewing, Thompson coached NCAA greats such as Alonzo Mourning and Dikembe Mutombo, sending 26 players to the NBA. One of his star players, Allen Iverson, shared his thoughts on his former coach's passing on Instagram Monday.
Though his record on the court speaks for itself, Thompson himself recognized that he had a huge impact off the court. "I'll probably be remembered for all the things that kept me out of the Hall of Fame, ironically, more than for the things that got me into it," he said at his Hall of Fame election ceremony. Included in this is a famous pre-game walk-out to protest an NCAA rule that he felt targeted minorities. He also shamed infamous DC drug kingpin Rayful Edmond III, demanding that he stop associating himself with Georgetown players in a meeting in his office.
After stepping down as head coach during the 1998-1999 season, Thompson stayed active as a TV and radio game reporter and watched his son, John Thompson III, take the helm as the Hoya's head coach in 2004.
"For us, his greatest legacy remains as a father, grandfather, uncle, and friend. More than a coach, he was our foundation. More than a legend, he was the voice in our ear everyday," the family added in their statement.
Comments
comments
Thanksgiving Day Online Sales Hit Record $5.1 Billion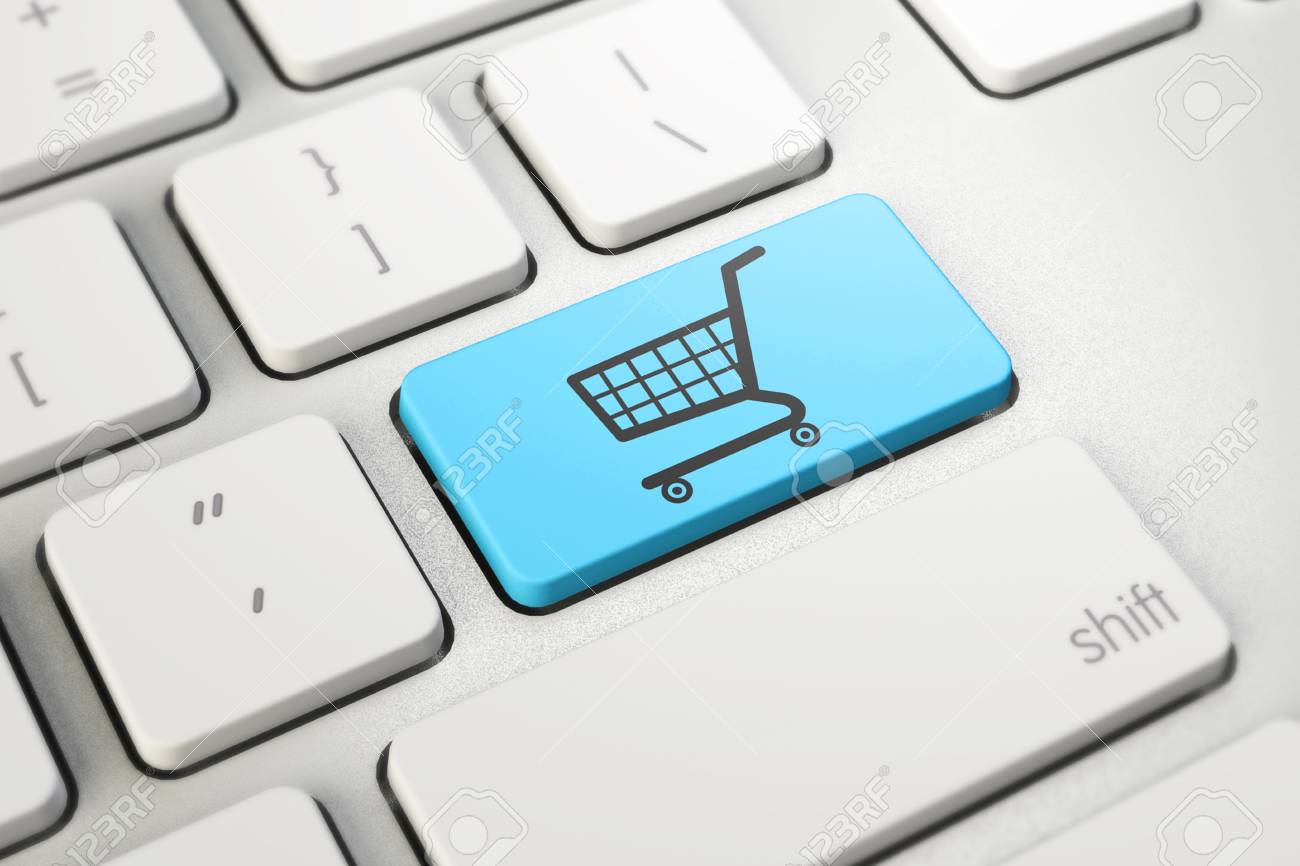 As the coronavirus pandemic continues into the holidays, many shoppers are turning to online retail. This influx of customers has led to record sales. 
What We Know: 
According to 

Adobe Analytics

 data, Thanksgiving Day sales hit a new record. Thanksgiving saw a record $5.1 billion spent, increased spending of almost 22% from last year. Adobe analyzed traffic and transactions from 80 of the top 100 U.S. online retailers. 

To precaution traditional holiday traffic, many retailers have extended their Black Friday deals. Stores have done this in hopes of discouraging customers from rushing into stores for only one day. 

Customers seem to be avoiding stores all together by buying online. The 

Adobe Analytics Holiday Forecast 2020

 predicts that online holiday spending will surpass $189 billion this year. In surveys conducted by Adobe, one-third of customers will be done with their holiday shopping by Black Friday. In another survey, Adobe predicts that 51% of customers plan to support small businesses on Small Business Saturday. 

Taylor Schreiner, Director of Adobe Digital Insights, commented, "We are seeing strong growth as consumers continue to move shopping from offline to online this year. New consoles, phones, smart devices, and TVs that are traditional Black Friday purchases are sharing online shopping cart space this year with unorthodox Black Friday purchases such as groceries, clothes, and alcohol, that would previously have been purchased in-store." 

Black Friday also saw new records. Customers spent $9.03 billion this year compared to last year's $7.4 billion. This is an increase of 21.6% from last year. Hot items include video game consoles and videogames, LEGOs, Barbies, Hot Wheels, and technology such as Airpods, Apple Watches, Amazon Echos, Samsung TVs, and HP Laptops. 
With the pandemic staying persistent into the winter, it seems that more customers will gravitate towards online shopping rather than the traditional brick and mortar option. Overall, Adobe predicts a 20% to 30% increase in online sales from last year. 
Comments
comments
Atlanta Entrepreneurs Pay $40K Worth of Groceries to Surprise Shoppers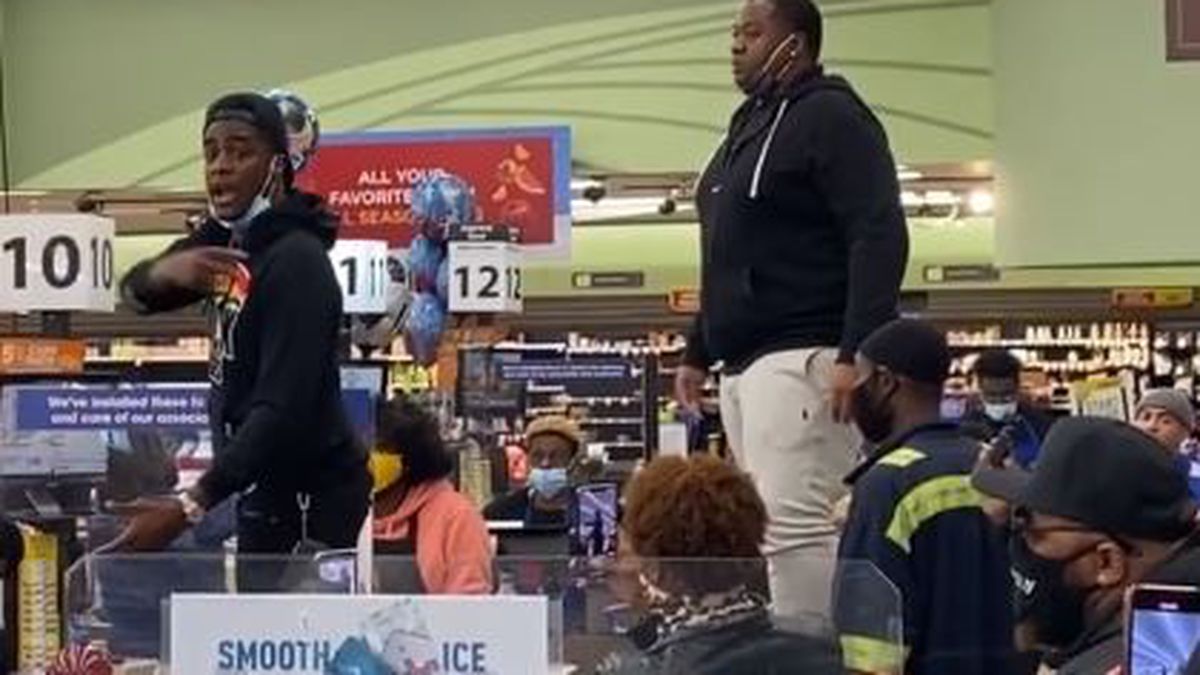 Earlier this week, a group of Black Atlanta entrepreneurs paid thousands of dollars worth of shoppers' groceries at a metro Atlanta grocery store.
What We Know:
Brad and Tronda Giles joined other entrepreneurs, surprising Kroger customers by paying for their groceries in their carts. The group of entrepreneurs included about 20 Atlanta business people, aside from Giles, who owns a company that provides in-home nursing care, was celebrity fitness trainer Jason Lobdell.
The group also included author and entrepreneur Nehemiah Davis, marketing executive Mary Seats, a trucking company owner Alix Burton and more.
The IGTV video, which is now viral, demonstrates Brad and Tronda Giles, alongside some of their colleague entrepreneurs, taking leadership over registers and paying for groceries for surprised and happy customers.
Customers at an Atlanta-area grocery store were treated to a Thanksgiving surprise when a group of local entrepreneurs paid for thousands of dollars of groceries https://t.co/IVMNxBOu10

— CNN (@CNN) November 26, 2020
Brad Giles mentioned to Fox5 Atlanta that they all just took their own individual lanes, and each of them took a lane to take up as many registers as they can to let people know, the groceries were on them.
The give-back lasted for about two hours, and some shoppers were seen crying while others danced with joy, filming the event on their cellphones.
View this post on Instagram
Brad Giles, who is on Instagram as @brad.panther, expressed in the post, "This is the season of giving, and it's more important than ever to give back to those in need! We had the Kroger at Wesley Chapel in Atl on fire by giving out free groceries and paying for everyone for over 2 hours! Well over $40,000 in purchases given back to our community!"
"Not only did we shut down the grocery store," Giles wrote in his post, "we helped inspire the community by showing them that entrepreneurs can give back to the community just as big as any celebrity, and it was so much fun helping so many people this holiday season."
The group mentioned they also assisted those in the community by paying for gas and giving homeless people funds.
Comments
comments
Florida Walmart Evacuated after Black Friday Parking Lot Fire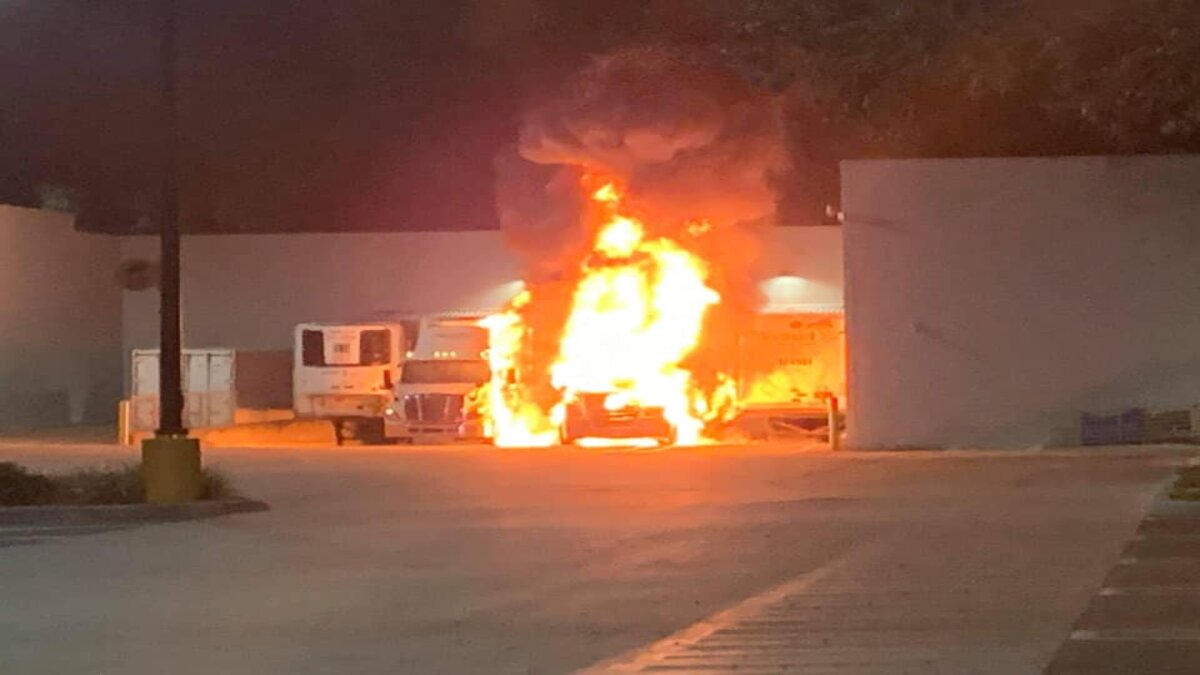 Black Friday got off to a real blow-up in Florida due to a trailer exploding outside a Walmart just a few minutes after opening for deal seekers.
What We Know:
Hernando County Sheriff's office described that a sheriff's officer was already located outside the store in Brooksville to control a possible stampede of customers when he heard an explosion just after Walmart opened at 5 am.
After hurrying to the scene and reviewing the three parked tractor-trailers, the deputy was able to help the only occupant to safety. The fire seemed to have started in one of the trailers, then spread to the nearby two trailers as fire squads arrived at the scene.
The department stated in a Facebook post:
"As other deputies arrived on scene, they responded to the store to assist with evacuating the store, as the three tractor-trailers were parked very close to the building."
Officials later stated in a post that after the fire was extinguished, customers were finally allowed in at 8 am, three hours after the original opening time.
The sheriff's office mentioned it was not clear what caused the explosion, which is still being investigated. Fortunately, there were no injuries as a result of the explosion/fire.
It was not immediately known how many customers had been trying to get into the store at the time, with many reports perceiving there was not the usual rush of deal seekers this year among the pandemic.
According to Adobe Analytics, which measures sales at 80 of the top 100 US online retailers, Black Friday was predicted to generate $10 billion in online sales, a 39 percent boost from last year. On the Monday after Thanksgiving, Cyber Monday is expected to remain the biggest online shopping day of the year with $12.7 billion in sales, a 35 percent jump.
Comments
comments