Long Island Fire Truck Displays Confederate Flag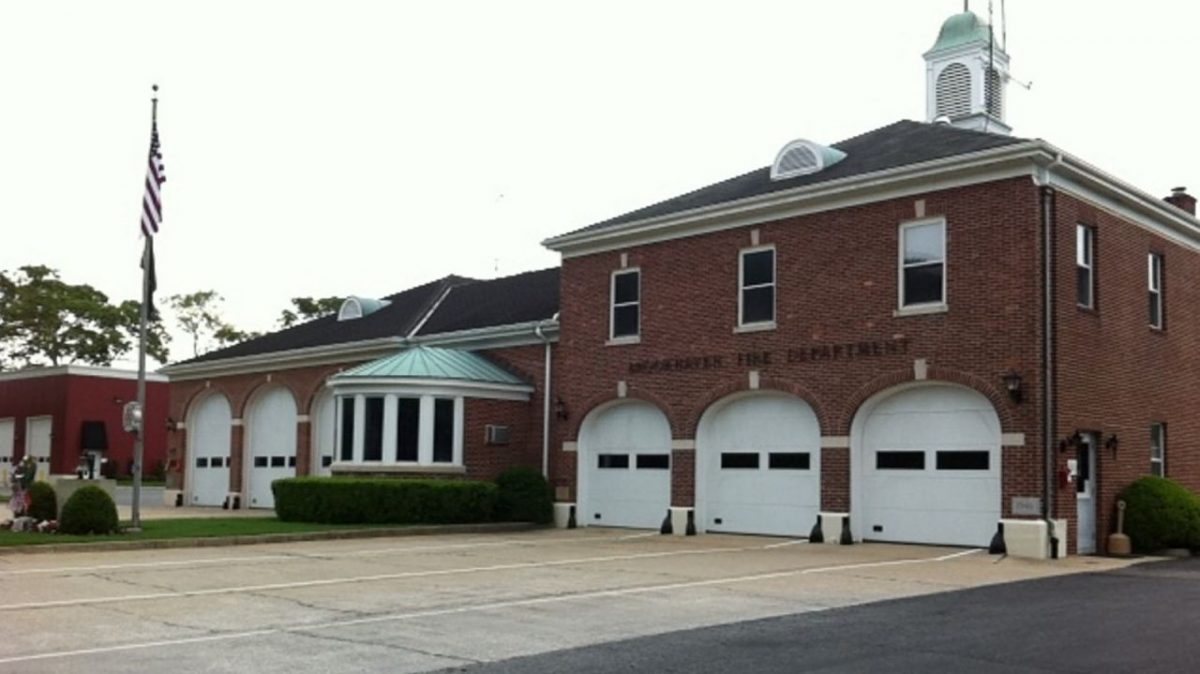 A Long Island fire truck displayed a Confederate flag for a drive-by event over the weekend, sparking outrage among residents as well as an investigation.
What We Know:
The truck was from the volunteer Brookhaven Fire Department in Suffolk County and had the Confederate flag draped down its left side, according to a photo posted to social media Sunday. The truck was part of a drive-by event honoring a longtime Patchogue firefighter battling cancer.
Brookhaven Fire Truck in Suffolk County with a Confederate flag on it. I hate Long Island 🥰. pic.twitter.com/JCnRhZ7kGV

— A M A (@AweAma27) August 30, 2020
Brookhaven Fire Department Chief, Peter Di Pinto Jr, apologized in a statement on Sunday after the photo of the truck surfaced on social media. "The unauthorized action was done without the knowledge of our leadership team and is condemned in the strongest of terms," Di Pinto Jr said. "We can assure our community that 'Racism has no home in our Firehouse'." Di Pinto added that the incident involved a sole firefighter who acted alone in erecting the flag during the non-response event. Both the fire department and the town board say they are investigating the matter and no other details have been released.
Brookhaven Councilman Michael Loguercio said in a statement the town board "condemns the display of this symbol of racism and hatred in the strongest possible terms". He also clarified that there's no affiliation between the local government and the local fire department despite the same name. "It is our hope that those responsible for this hurtful display will be found, identified, and be held accountable for their actions," Loguercio said.
Patchogue Mayor Paul Pontieri Jr. attended the drive-by event for the former firefighter as well and said he didn't think there was racist intent behind the photo, saying the person responsible may have been trying to celebrate a department drill team nicknamed the rebels — a move he said was tone-deaf and that it is "hurting all".
Suffolk County Executive Steve Bellone said he was "disturbed and angered" by the incident. "While one incident or individual is not reflective of an entire Fire Department, it is a reminder that we still have more work to do to eradicate hate and bigotry on Long Island," Bellone said in a series of tweets on Sunday. Bellone called for the county and state human-rights commissions to investigate the incident.
The photo quickly began circling Twitter and Facebook, sparking outrage. Local activist and former town supervisor candidate Will Ferraro spoke out on Facebook condemning the act, calling it "disgraceful and blatantly racist". In one post Ferraro said, "You do realize New York fought against the confederacy, right? Also want to note that Brookhaven FD is the volunteer fire dept from the hamlet of Brookhaven… so if you are a homeowner in Brookhaven hamlet, your tax dollars pay for the FD!"
Another Twitter user called the act a depiction of "Trump's Long Island."
WTF Long Island? Confederate flag on a Brookhaven fire truck. Terrorizing the community & boldly showing off their racism. This is what Trump's Long Island looks like. @Newsday @News12LI @shaunking @NYGovCuomo @NassauExecutive @SteveBellone pic.twitter.com/RiqpMqjGcR

— Kat (@_RogueMermaid) August 30, 2020
New York Governor Andrew Cuomo got involved on Monday, saying that he was "appalled" by the actions and that he was directing the state's Division of Human Rights to investigate. "We have zero tolerance for symbols of racism or division." The investigation is ongoing.
Comments
comments
Texas Waitress Receives $2,000 Tip, Restaurant Won't Process It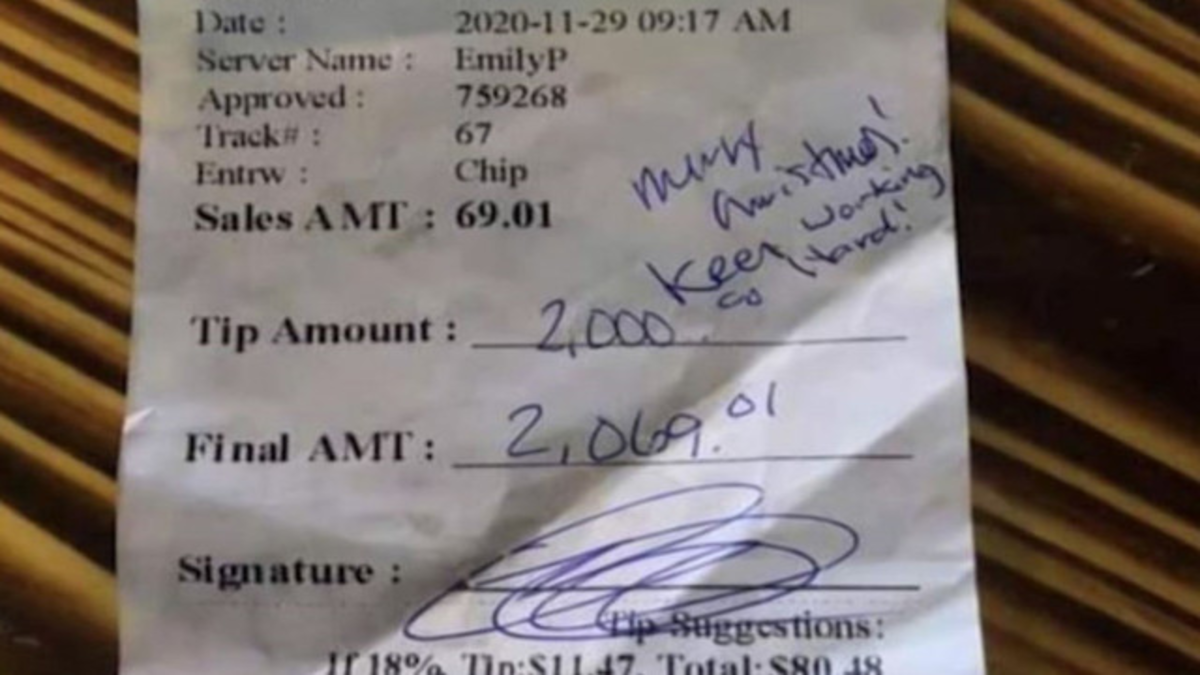 Emily Bauer, a waitress at Red Hook Seafood and Bar in San Antonio, Texas, received a $2,000 tip, but her excitement was cut short when she was told by the restaurant she wouldn't get a penny of it.
What We Know:
Bauer had only been a server for about 2 weeks when she went to work her shift on a busy Sunday. According to the news station KVUE, while working her tables, a man was seated in her section that she apologized to numerous times due to the service "being slow."
The man was very understanding and assured her it was okay and mentioned, "I've owned restaurants, and I understand how it is to be a server." He then when on to say, "You know what, just cancel the drinks, cancel the rest of everything and just give me my ticket." At first, Bauer didn't notice he had given her a $2,000 tip and with it a note that said, "Merry Christmas! Keep working hard!"
Bauer told the New York Times she started crying and she searched for the man, but he had left already. She went on to say, " "The first thing that I thought of was my kids. I would be able to finally have a Christmas to give them whatever they want or whatever they need."
Her excitement was quickly put to a stop after the restaurant told her they couldn't process a tip larger than $500.
Bauer stated, "I was sitting at a table and the other servers were congratulating me and [my manager] came over and was like, 'Rule No. 1. Never accept a tip like that because you're never going to get it."
Another server suggested that the restaurant give Bauer four separate tips of $500, but they refused. The customer later called the restaurant and said, "I don't understand why it's not being taken out if I have that money in my account."
She asked to speak with the man to express her gratitude, but her manager said they didn't have his information. Bauer explained how she had had a rough year, and she has prayed for a moment like that. The pandemic has changed things for her and her family, and she says, " "For somebody to just block my blessings, it's just like what can I do about it?" No response has been reported from the restaurant.
Comments
comments
Woman in Brazil Arrested after Baby Bump Discovered to be a Watermelon Full of Cocaine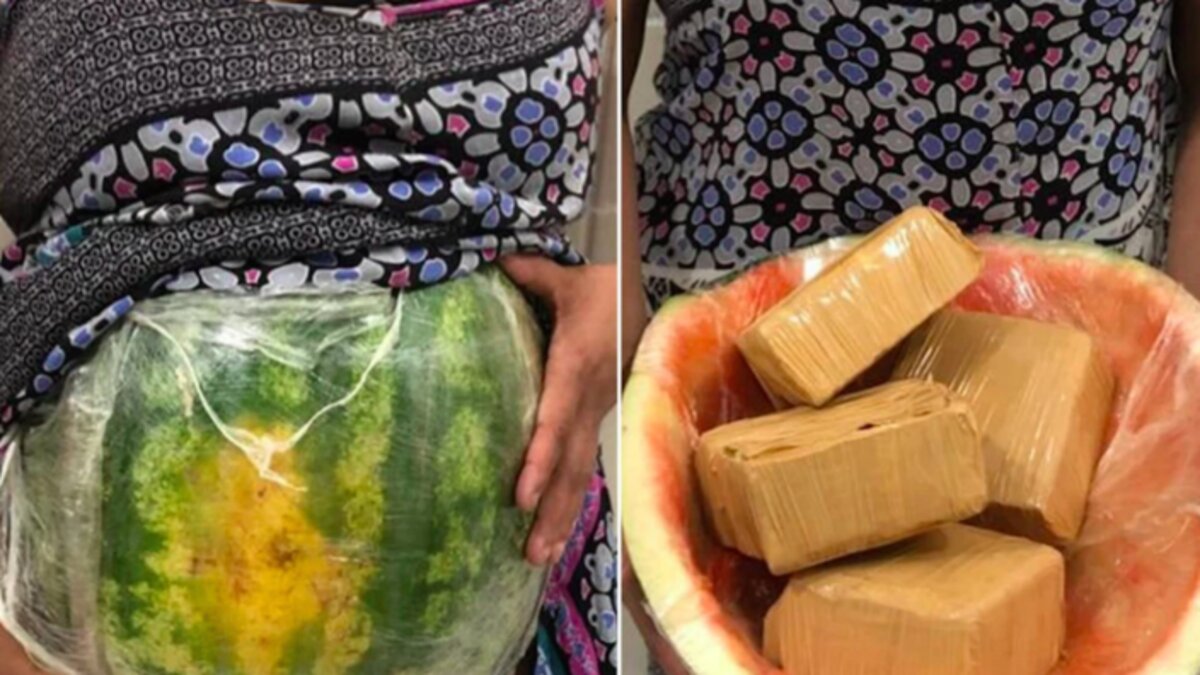 The old saying "necessity is the mother of invention" really worked out in real life with this juicy drug arrest in South America. That's where a woman had a "watermelon baby" to hide drugs.
What We Know:
According to the New York Post, a woman from São Paulo entered a bus to Rio de Janeiro. Originally first, she was thought to be pregnant, but she was inspected after authorities got a lead on a narcotic drug case. The lady's "baby bump" was a well-placed watermelon carrying four stones of cocaine paste.
After the inspection, the woman admitted to acquiring the cocaine in Paraguay. The bricks equaled to be around 4.5 pounds, and she states to have been smuggling them to Rio. The woman claimed that she earned 500 Brazilian reals, which equals to about $100.
She has since been arrested for her participation in the trafficking operation and is presently in jail in Guara on undisclosed charges. São Paulo military police seem to give her some tactics aids, describing the plot as "creativity without limit" on the official Facebook page.
Long seen as a market for cocaine from elsewhere in South America, Brazil has also become one of Europe's leading suppliers in recent years. Brazilian organizations are believed to have infiltrated ports and sent the narcotics on container ships bound for Europe, where the "business" is worth more than $10 billion. With this huge amount of money, a lot of people will risk their freedom for money. Gangs have also been known to use Paraguay to transport cocaine into Brazil from elsewhere in South America.
While it's unusual to assume that you're pregnant, many drug traffickers have been creating extensive ways to get cocaine across borders for ages. In 2018, police in Portugal and Spain captured 1,642 pounds of cocaine sneaked inside fresh pineapples reaching into the area from South America.
Comments
comments
DOJ Investigating Bribery Conspiracy Involving Presidential Pardons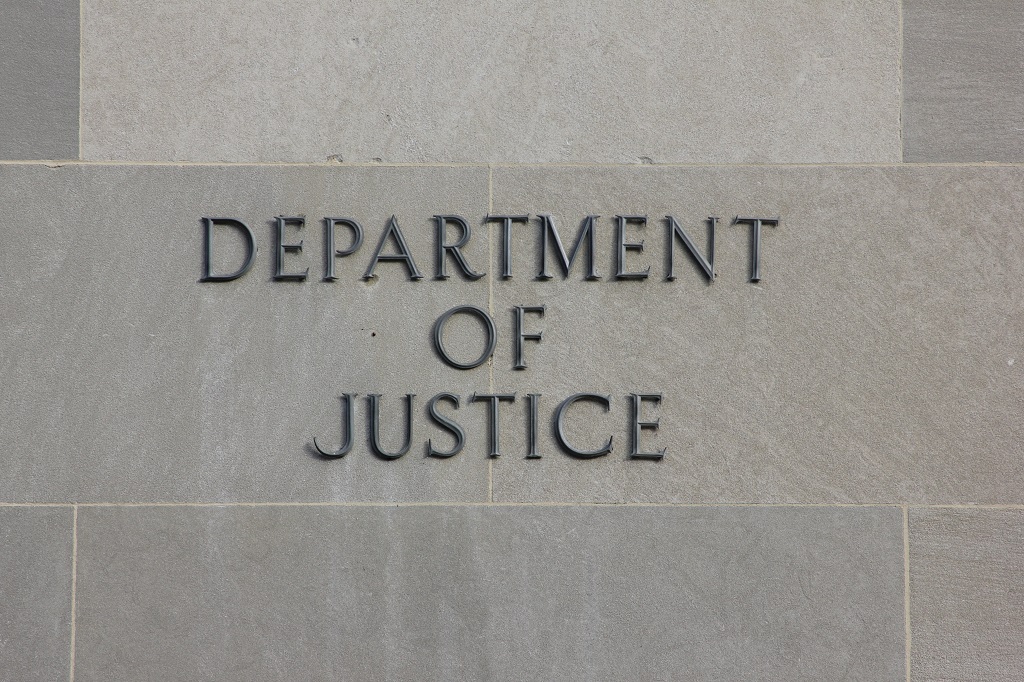 The U.S. Dept. of Justice is investigating an alleged scheme to bribe White House officials or related political committee with political contributions in return for a Presidential pardon, according to a court document unsealed on Tuesday.
What We Know:
A federal court order was signed by Chief Judge Beryl Howell on August 28th. It was filed after a government filter team was sorting through more than 50 digital devices as part of an investigation when they came across emails pointing to two alleged schemes.
The first scheme involved two individuals, whose names are redacted, who lobbied top White House officials to try to secure clemency of their offenses. The second scheme deemed a "bribery conspiracy," alleges that "a substantial political contribution [was exchanged] for a presidential pardon or reprieve of sentence" by an individual whose name is being kept confidential.
The emails recovered by the filter team were subject to speculation on whether the government can seize them or the attorney-client privilege protected them. Chief Judge Howell ruled that the emails were not protected because them emails were sent to someone who is not a lawyer. "The attorney-client privilege applies only when the participants in the communication are the client and the client's attorney, who is a 'member of the bar,' " Howell wrote.
Judge Howell's 18-page opinion offers some details about the case and the anonymous perpetrators. According to the document, no one appears to have been charged in connection to the investigation; however, the person seeking a pardon surrendered to the custody of the Bureau of Prisons, suggesting that person has already been convicted of a crime.
Pardon investigation is Fake News!

— Donald J. Trump (@realDonaldTrump) December 2, 2020
According to the US Pardon Attorney's office, President Trump has granted 29 pardons and commuted 16 people's sentences during his presidency. The most recent of his pardons went toward is his former national security adviser Michael Flynn,  who was charged with lying to the FBI, hiding undisclosed lobbying for Turkey, and other potential crimes. Trump's lawyer Rudy Giuliani has also reportedly discussed the possibility of receiving a preemptive pardon before the end of the President's term, according to The New York Times.
In response to the events, President Trump called the investigation "Fake News!" on Twitter.
Comments
comments