Ja Morant Wins NBA Rookie of the Year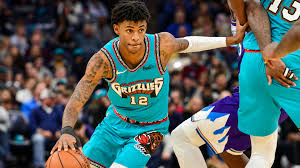 Memphis Grizzlies guard Ja Morant was announced the NBA's Rookie of the Year on Wednesday.
What we know:
Morant won the award in a landslide. Earning 99 first-place votes, Morant was one vote shy of winning unanimously. In total, Morant earned 498 voting points. Miami Heat guard Kendrick Nunn finished in second place with 204 points and New Orleans Pelicans forward Zion Williamson finished in third with 140 points, earning one first-place vote.
Ja Morant wins Rookie of the Year. Kendrick Nunn finishes second, Zion Williamson third: pic.twitter.com/bjeG6rplXt

— Malika Andrews (@malika_andrews) September 3, 2020
Morant was the second overall pick in the 2019 NBA Draft. He played two seasons at Murray State and wowed scouts with his playmaking ability and athleticism. Morant immediately became the face of the franchise. If that sounds like a lot of pressure, don't worry – Ja was ready for it. Ahead of the draft, Morant said that he loved the pressure and negative energy of entering the NBA. "I love negative energy; it motivates me. My dad was my first hater," he said last June.
Ja Morant: "I love negative energy, it motivates me. My dad was my first hater." pic.twitter.com/OtleId7DEZ

— Ben Golliver (@BenGolliver) June 19, 2019
The Grizzlies had a long tenure of success during the 2010s with their "Grit & Grind" teams lead by Marc Gasol and Mike Conley, but the two were traded away last year as the team entered a rebuilding phase. The Grizzlies were once again expected to be one of the worst teams in the league with their young roster, but they finished with a competitive record of 34-39. Even with the shortened season, they still improved on their win total from 2018-2019.
Behind a duo of Morant and Jaren Jackson Jr., the Grizzlies finished with the 9th seed in the Western Conference and reached the play-in game. Even though they lost to the Portland Trail Blazers, it's incredibly promising that a young team was able to bounce back from a bad season the year prior and find themselves just shy of making the NBA playoffs.
At just 21 years old, Morant led the Grizzlies to a much improved season and he balled out while doing so. He led all rookies in scoring and assists with 17.8 points and 7.3 assists per game. He electrified the league with thunderous dunks and sensational passes. Morant is just the second player in Grizzlies history to win Rookie of the Year, joining the all-time great Pau Gasol.
"For guys who are not heavily recruited right now, this gives them a lot of hope. "@JaMorant reacts to being named the 2019-20 #KiaROY. pic.twitter.com/z4OypDZdvA

— NBA on TNT (@NBAonTNT) September 3, 2020
The Grizzlies have an energetic young roster and should have a bright future ahead of them with Morant at the helm. Morant has a lot of work to do to reach the next level, but don't underestimate a guy whose dad was his first hater.
Comments
comments
Man Hangs Off Side of Chicago's Trump Tower for 13 Hours before Being Taken into Custody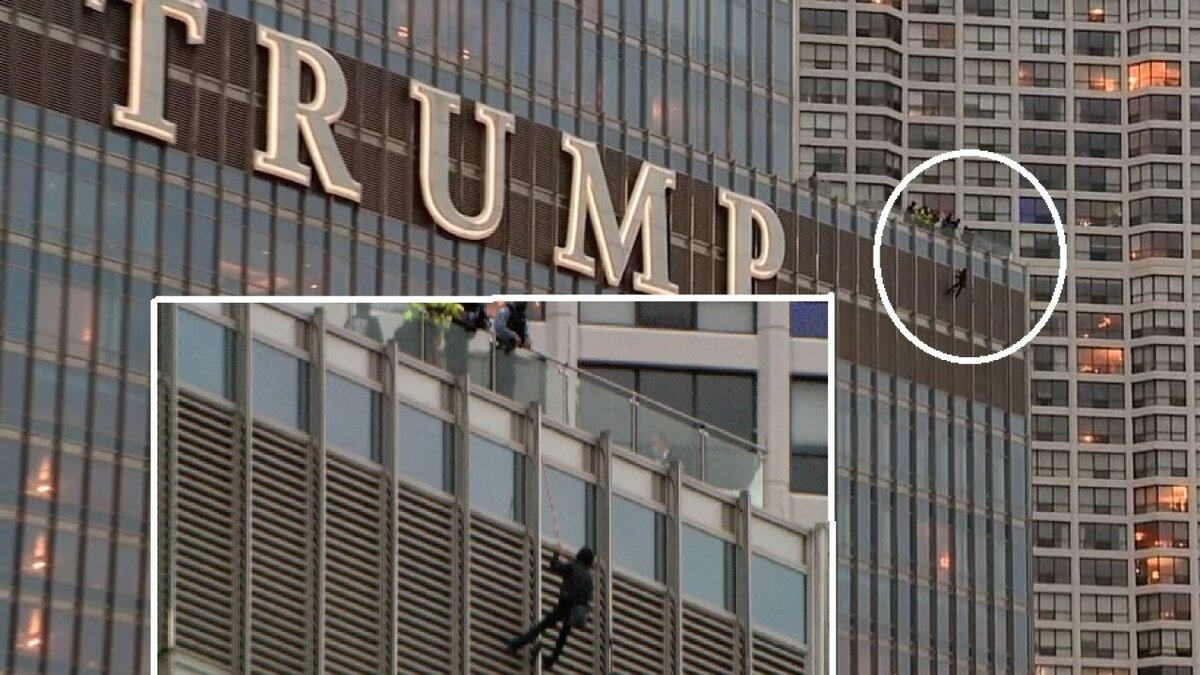 The Windy City woke up to a peculiar incident Monday morning, a man clung to a rope off the Trump Tower in Chicago for more than 13 hours. His action was driven by the motive to have an audience with President Trump. Authorities have since taken him into custody.
What We Know:
Early reports say the yet unknown man, who is estimated to be in his early 20s, was first discovered dangling off the side of the high rise at around 5:30 p.m. local time on Sunday. The Chicago Police Department (CPD) stated he was hanging near the 16th-floor landing of Trump International Hotel & Tower Chicago.
According to a tweet by Chicago police spokesman Tom Ahern, the situation in the morning was handled peacefully by negotiators and the suspect in question is safe and in custody, no injuries or further incidents occurred. Ahern's Twitter thread later said Commander Patricia Casey, Cmdr. Sean Loughran, Cmdr. Jill Stevens and Negotiators later addressed the media from Trump Hotel on Wabash.
Other details revealed by Detective Hector Matias was that the man was in possession of a knife and even threatened to cut the line at one point if police tried to help him up. The Chicago police negotiator told reporters that the scenario was "extremely challenging" to deal with and it was certainly something to take their time with and have patience.
"There's different tactics in our toolbox that we utilize and I think today we probably utilized every single one of them," he continued.
The over half-day standoff with the man came to a close when police were finally able to come to a conclusion with the victim and resolve the incident which could have gone south quickly. Soon after police talked him into surrendering, they pulled him up to the landing where officers waited to give him a helping hand.
One of the three officers who were there at the spur of the moment stretched their hands out to secure the man and then a few other officers came in to quickly take him into custody. Chicago Police Cmdr. Patricia Casey praised her officer's effort in caring for this man.
"They were patient and kind and spent hours dealing with this distraught man who was in apparent crisis, saying that he had many social issue that he wanted to discuss with reporters," Casey stated. "What could have been a tragedy ended up as a situation that was resolved without incident."
Major details about the entire event have not been released by the CPD. Among the various questions many people still have, such as why he was hanging there, what he wanted to speak on, he got there in the first place, the only thing known at this point was the man's strong desire to speak with Trump. Police have also not shared what concessions were made to talk the man out of hanging off the building.
Comments
comments
Contrast and Takeaways from Between Trump and Biden Dueling Town Halls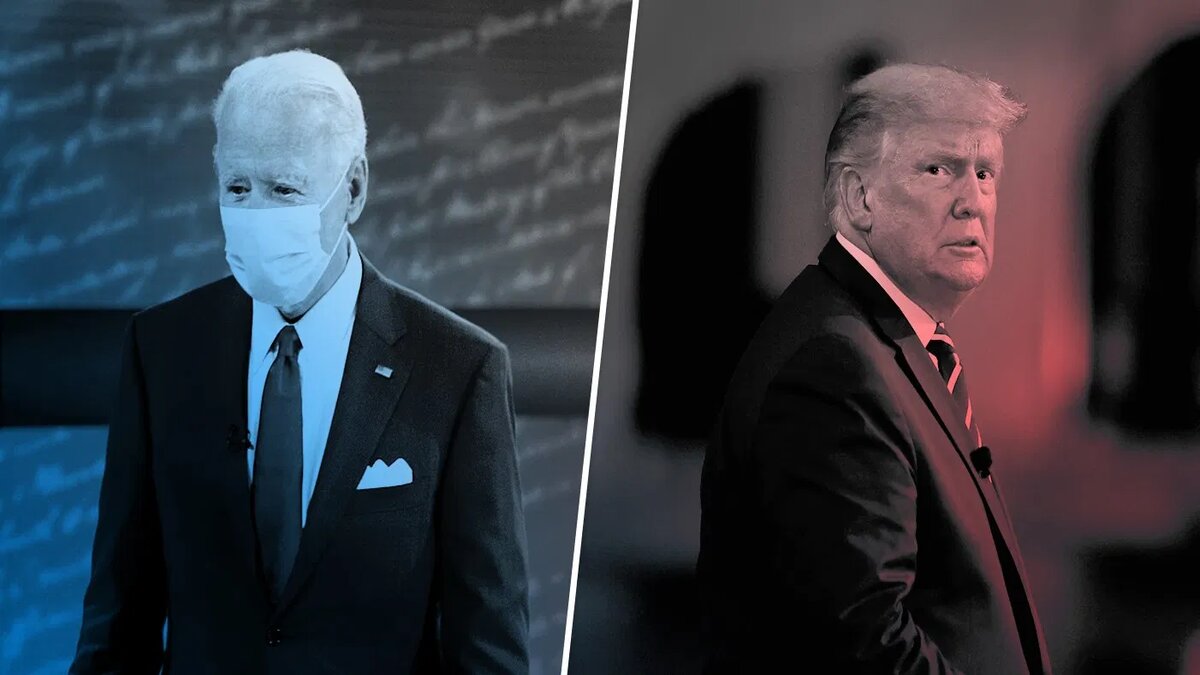 For the first time ever, two presidential contenders for the White House didn't meet on a stage for a presidential debate. President Donald Trump and Democratic presidential nominee Joe Biden held two simultaneous Town Halls late Thursday, which ended up showing stark differences between the two.
What We Know:
Starting with the Biden Town Hall, he demonstrated a certain level of solidity despite Trump's insistent description of his rival as someone who has "intellectually diminished". Trump continues to stand his ground on what he thinks of his opponent and has revealed that he would rather tone it down than switch opinions.
Due to the Town Hall's more relaxed environment, Biden was able to be free of debate restrictions and speak his mind completely. He spent a majority of the hour and a half event laying out a greater context for his thoughts on various controversial topics. One said topic he seemingly wasn't able to hit harder on during the last debate was the "Green New Deal". He explained how at this point, his differences in tackling climate change compared to the plan were because he's just not convinced that harmful emissions can be reduced at the rate the proposal is insisting it will.
However, he later stated that the economy would need time to move away from fossil fuels, and proceeded to dive deeper into what he looked into and what would be in store for environmental restoration under his administration. "We can do things like pelletize all the chicken manure and all the horse manure and cow manure and they can be — and take out the methane and use it as fertilizer and make a lot of money doing it," he said.
No TV Ratings available yet on last nights dueling Presidential Town Halls, but we do have some YouTube data:

Biden: 507,455 views
Trump: 153,660 views

BIDEN BLOWOUT

— Jack Black (@Jet1Jack) October 16, 2020
Something that stood out over his rival Trump, was that instead of persuading voters that his plans are the "right ones," the result of his performance during the event reassured many followers and those who were skeptical, that he's mentally capable of running a country. Disproving what Trump has been feeding his audience, without valid evidence, that Biden (Sleepy Joe) is suffering from mental impairment such as dementia.
Despite stumbling over some words every now and then, there wasn't a significant moment where the 78-year-old candidate seemed distracted or lacked a firm memory regardless of his past policy battles as vice president or a senator.
Moreover to President Trump, as always, attention-grabbing was not one of his weak points. The Republican crowd seemed eager as always to hear what the incumbent had in store for them. Much like the previous debate, Trump managed to repeatedly interrupt moderator Savannah Guthrie in the same fashion he would have against a rival or past moderator Chris Wallace. He did appear a bit easier going and less tense than when he appeared on stage with Biden just last month.
As a reminder of the last debate, Trump tried to steamroll over Biden and Wallace, with one of the biggest moments of the night where he was asked to denounce white supremacy. The "Proud Boys," a violent misogynistic hate group, were told by the President of the United States to "stand back and stand by".
Overall Trump's own comments were to blame for the stark difference in content both Town Halls provided. The difference in substance started when Trump ended up making the event more about his own actions and financial matters, which centered more attention on him the past year, rather than focusing on real policy matters. Ever since his comments on the requirements for Supreme Court nominees, it led many groups such as Democrats, the media, and even Republicans who oppose Trump to believe Judge Amy Coney Barrett was compromised.
Trump stated there was no discussion between him and the Supreme Court nominee regarding any precedents prior to her nomination. Another topic he showed restraint in and declined again was his call for overturning Roe v. Wade. In showing reluctance on the matter, he brought up the fact that if he were to reiterate these points, it would come off as him creating an image of trying to sway Barrett.
What was clearly left untouched was his attempt to win back the support and votes of all the woman he's seemingly forgotten about over his past term and that he would rather see Roe v. Wade stay in place. Trump also described the allegedly $400 million in debts he possesses, which he reassures viewers is "a very small amount of money". Trump made us aware that many of these debts are due soon and did not specifically deny overseas debts.
Other topics such as COVID-19 and QAnon were touched on lightly, so if that wasn't enough for viewers, the two candidates still have one final debate on their schedule before the big day on November 3. It will take place on Oct. 22, just a week from the Town Halls, in Nashville, Tennessee. It's reported that one of Guthrie's colleagues, White House correspondent Kristen Welker, will be the moderator for this final round.
Comments
comments
Governor Murphy Extends Temporary Hold on Utility Shutoffs Until March 2021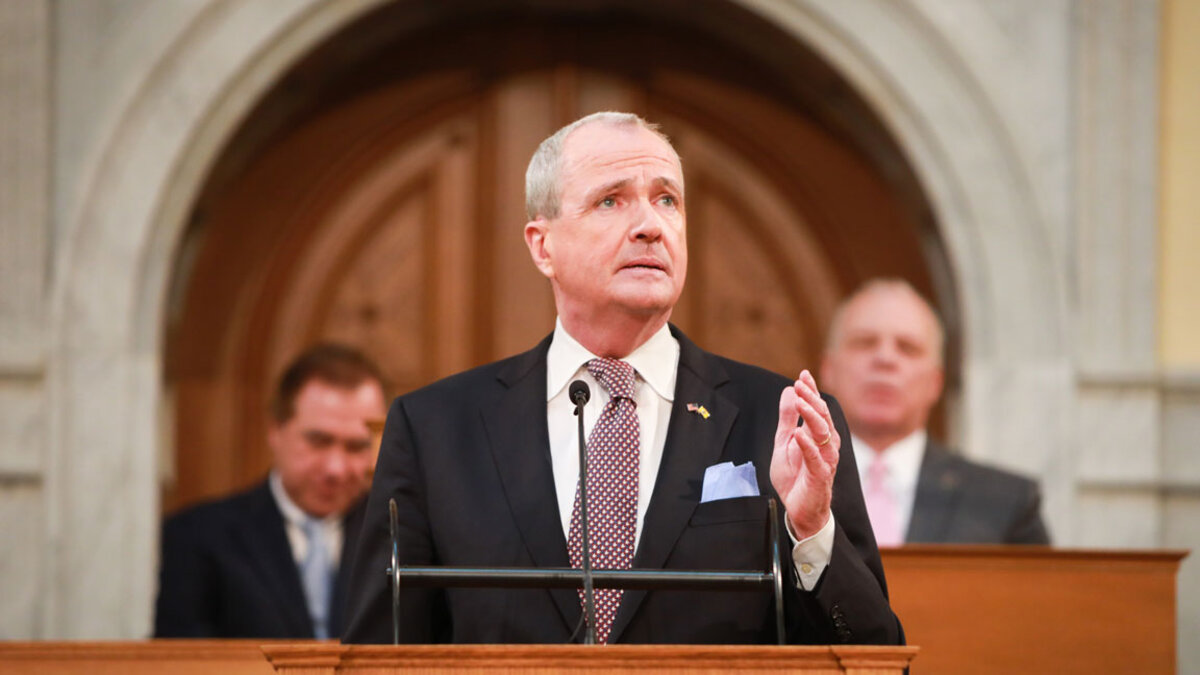 Gov. Phil Murphy issued an executive order on Thursday that prolongs the statewide moratorium on utility shutoffs until March 15, 2021.
What We Know:
This decision prevents all water, electric, and gas shutoffs for residential and business clients due to nonpayment. Cable providers must allow the same relief for internet and voice services through November 15, 2020. Additionally, if a household has school-age children, their internet connectivity cannot be cut off through at least March 15, 2021.
According to the NJ Board of Public Utilities, more than 440,000 New Jersey residents owe gas and electric bills that are at least 90 days overdue. Additionally, almost 43,000 commercial customers are having the same problem with bills costing around $1,300.
Murphy advised customers struggling to pay their bills to work with their utility company and the board of public utilities to see if they qualify for a payment assistance program.
Despite allowing services to remain on, the moratorium, however, does not wipe away the customer's owed balance.
Board of Public Utilities President Joe Fiordaliso stated:
"Eventually, everyone has to pay their bill; everyone must reach out to the utility companies[your utility], set up a payment plan so that at the end of the moratorium you're not faced with such a gigantic bill that it becomes overwhelming."
Larry Levine, Senior Attorney at Natural Resources Defense Council, thanked Governor Murphy's continuous leadership. Due to Governor Murphy's decision, thousands of New Jerseyans will not have to worry about their water being cut-off or losing power as the winter months approach. He also mentioned that this is an important step that will help relieve much hardship and save lives.
Utility businesses like PSEG, JCP&L, and Atlantic City Electric have stated their support for the extension. At least this can give some sort of peace to New Jersey residents.
Both Murphy's moratorium extension and utility payment plans aim to soften the financial blow for New Jersey residents and businesses.
Comments
comments