Billy Donovan Will Not Return As OKC Thunder Coach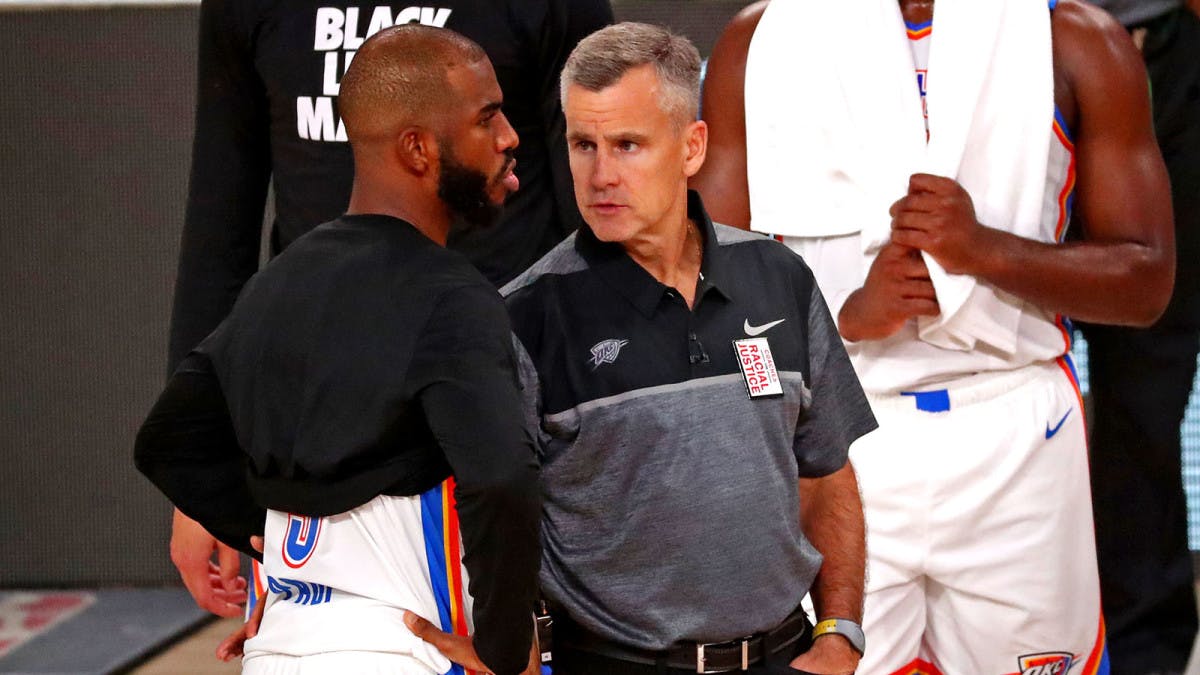 Billy Donovan will not return as head coach for the Oklahoma City Thunder after 5 seasons with the team.
What We Know:
According to ESPN's Adrian Wojnarowski, the Thunder and Donovan agreed to not pursue a new contract. Donovan's deal expired at the end of the 2019-2020 season and he will likely be a sought after candidate for other coaching positions.
Wojnarowski reports that both sides agreed to part ways because the franchise is moving towards a rebuild situation. The Thunder outperformed expectations this year and made the playoffs as a fifth seed in the Western Conference. Led by Chris Paul, the team took the Houston Rockets to 7 games before losing in the first round.
For pretty much the entire 2010s, the Thunder were an elite Western Conference team and always pursuing a championship. Even after losing James Harden in 2012 and Kevin Durant in 2016, the team tried to stay in contention by building around their duo of Russell Westbrook and Paul George. After two seasons of that pairing, the team traded both of them to look toward the future. Even after making the playoffs with Chris Paul, it's clear that the Thunder don't want to contend right now and want to focus on developing their young assets.
The Thunder received a haul of valuable assets in their trades with the Los Angeles Clippers and Houston Rockets. They have an excellent second-year player in Shai Gilgeous-Alexander and a stash of draft picks for the near future. Even though the team succeeded with Chris Paul, they'll likely look to trade the 35-year-old for some more assets.
Donovan started coaching the Thunder in 2015. He came from a head coach position at the University of Florida where he won two national championships. Donovan's Thunder team had a 243-157 record in five regular seasons and have lost in the first round of the playoffs four years in a row. The most success they've experienced during his tenure was in his first season where the Kevin Durant and Russell Westbrook-led team made it to the 2016 Western Conference Finals and lost to the Golden State Warriors. Donovan also earned Coach of the Year honors from the National Basketball Coaches Association that year.
The Thunder makes it official. pic.twitter.com/rhLd012lks

— Joe Mussatto (@joe_mussatto) September 9, 2020
There are many openings in the NBA and college ranks and Donovan will likely be a top candidate for many of them. With the Nets position already filled, the Bulls, Pelicans, 76ers, and Pacers are still searching for their next head coach.
Comments
comments
MLB Legend Hank Aaron dies at 86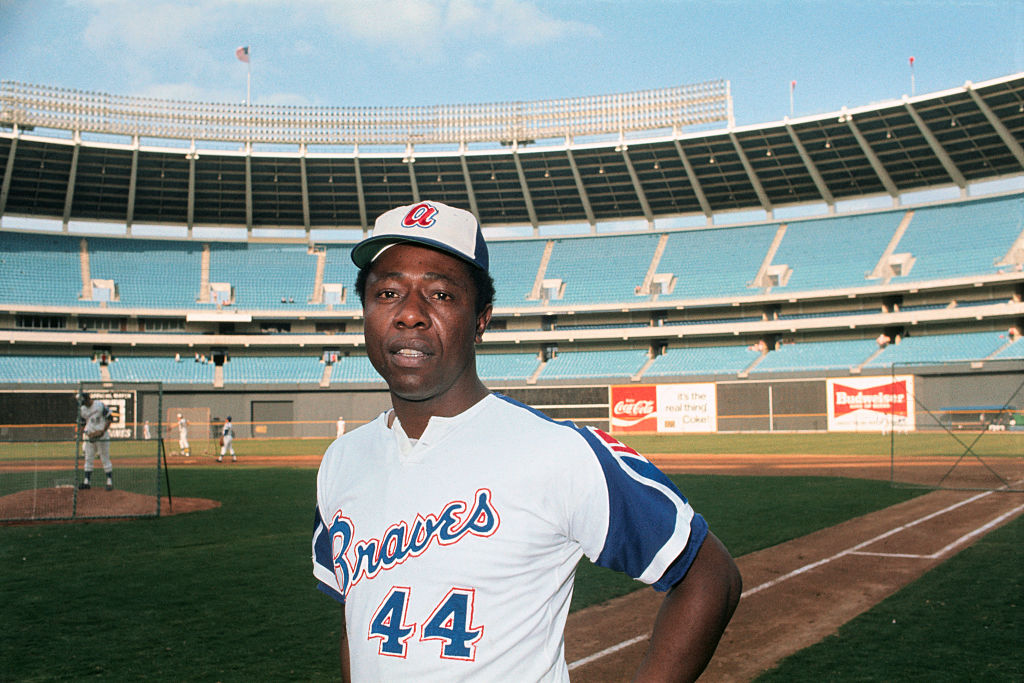 Legendary Atlanta Brave and Major League Baseball record holder Hank Aaron died Friday at the age of 86, according to Aaron's daughter.
What We Know:
Born in Mobile, Alabama, on Feb. 5, 1934, Henry Louis Aaron was one of eight children born to Herbert and Estella Aaron. His family was so poor they could not afford baseball equipment, so he began honing his baseball skill by hitting bottle caps with sticks.
Aaron had his first major league tryout as a 15-year-old with the Brooklyn Dodgers in 1949.  He did not make that team and returned to school to get his diploma. In November 1951, at the age of 17, Aaron began his minor league career with the Indianapolis Clown's organization of the negro leagues.  Seven months later, in June 1952, Aaron chose to sign with the Boston Braves over the New York Giants, because the Braves offered $50 more a month.  The team moved to Milwaukee in 1953, and one year later, Aaron made the big-league roster.  That first season, Aaron wore No. 5. He switched to No. 44 in 1955. That same year, at age 21, Aaron made the first of his record 21 All-Star selections and his record 25 All-Star appearances.  Aaron won the National League batting title in 1956 and won his only MVP award the following year after hitting 322 and finishing in the top three in all three triple crown batting categories.  He capped his MVP '57 season by clinching the pennant with a home run in inning 393 in a seven-game World Series victory over the New York Yankees.  The Braves moved to Atlanta in time for the 1966 season, and within two years, Aaron was recording milestones in Georgia.
Aaron became the first player in Major League history to record 500 homers and 3,000 hits. He went on to hit 40 or more home runs seven different times, finishing third in the MVP voting six times.  At the age of 37, he hit his career high in home runs, 47 of them and set a new career best in slugging percentage.  At age 39, Aaron recorded his eighth 40-homer season finishing that year with 713 for his career, just one home run shy of Babe Ruth's major league record.  That offseason, Aaron received numerous death threats and loads of racist letters.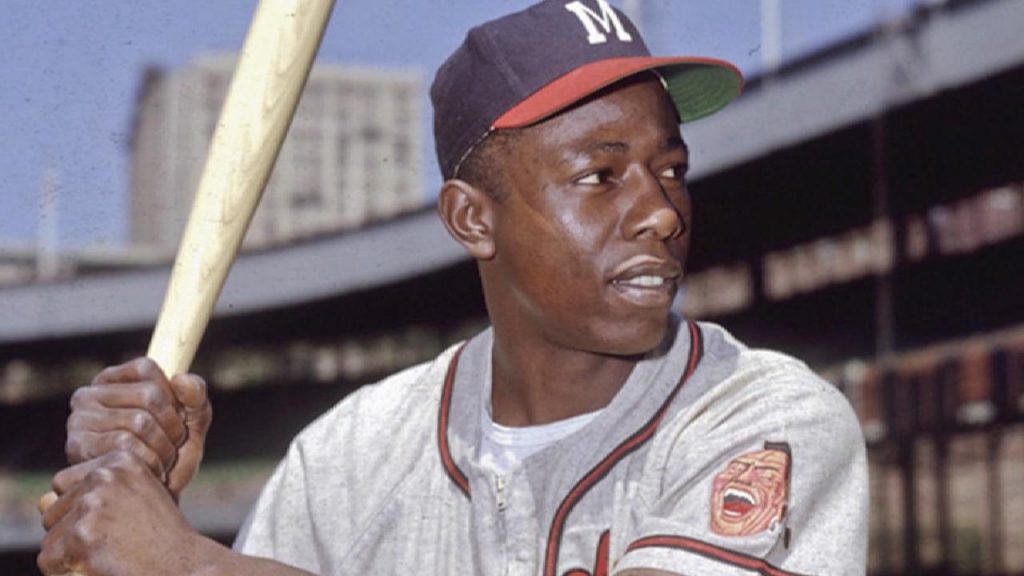 A Hero to Some, A Nigger to Others
"Dear Hank Aaron, Retire or DIE!!! The Atlanta Braves will be moving around the country and I'll move with them …"
Aaron once recalled a hand-scrawled letter of threats that went on to lists dates and cities for Braves games that issued threats on his life.  He often recalled that he slept at the ball park on several occasions, because for him that was a safe place.  The U.S. Postal Service honored Aaron for receiving nearly 1 million pieces of mail, more than any non-politician.
On April 8, 1974, against the Los Angeles Dodgers in front of 53,775 spectators and a national TV audience, Aaron broke the Babe's record with home run No. 715.  The threat of violence against Aaron required his family to join the millions of people watching him hit the record setting home run from home.  Aaron's son, Lary, who was 16 at the time, said he was terrified when his father made the historic hit.  He hit his 733rd and final home run as a Brave on Oct. 2 of that year.
The Braves traded Aaron to the Milwaukee Brewers prior to the 1975 season and Aaron broke Ruth's RBI record and hit his final 22 home runs in a Brewer's uniform, hitting a 755th final home run on July 20, 1976. After a 23-year career, Aaron retired in 1976 as Major League Baseball's all-time leader in home runs. He remains the all-time leader in career RBIs, extra base hits and total bases.  Aaron also ranks in the top five in career hits, runs at bat and games played.  The Brewer's retired Aaron's No. 44 in 1976. The Braves retired his uniform in 1977.
Aaron was inducted into the National Baseball Hall of Fame in 1982 and received the Presidential Medal of Freedom in 2002.
Civil Rights Icon
After reaching the Major Leagues, Aaron quietly allied himself with the American civil rights movement. He campaigned for then-Sen. John F. Kennedy (D-Mass.) in Milwaukee in 1960 and was credited with helping the Democratic candidate win the Wisconsin presidential primary.
In 1966, at the height of the civil rights movement, after the Braves moved to Atlanta, Aaron grew concerned.
"I have lived in the South, and I don't want to live there again," he said. "We can go anywhere in Milwaukee. I don't know what would happen in Atlanta."
Aaron soon became as recognizable in Atlanta as civil rights leader Rev. Martin Luther King Jr.
In Culture
Muhammad Ali once said that he idolized Aaron "more than myself." He became known to the world as "Hammerin' Hank.
No official funeral or memorial arrangements have been set at this time.
This is a breaking news story.  This story will be updated.
Comments
comments
New York Mets Fire GM for Reportedly Sending Female Journalist Sexually Explicit Texts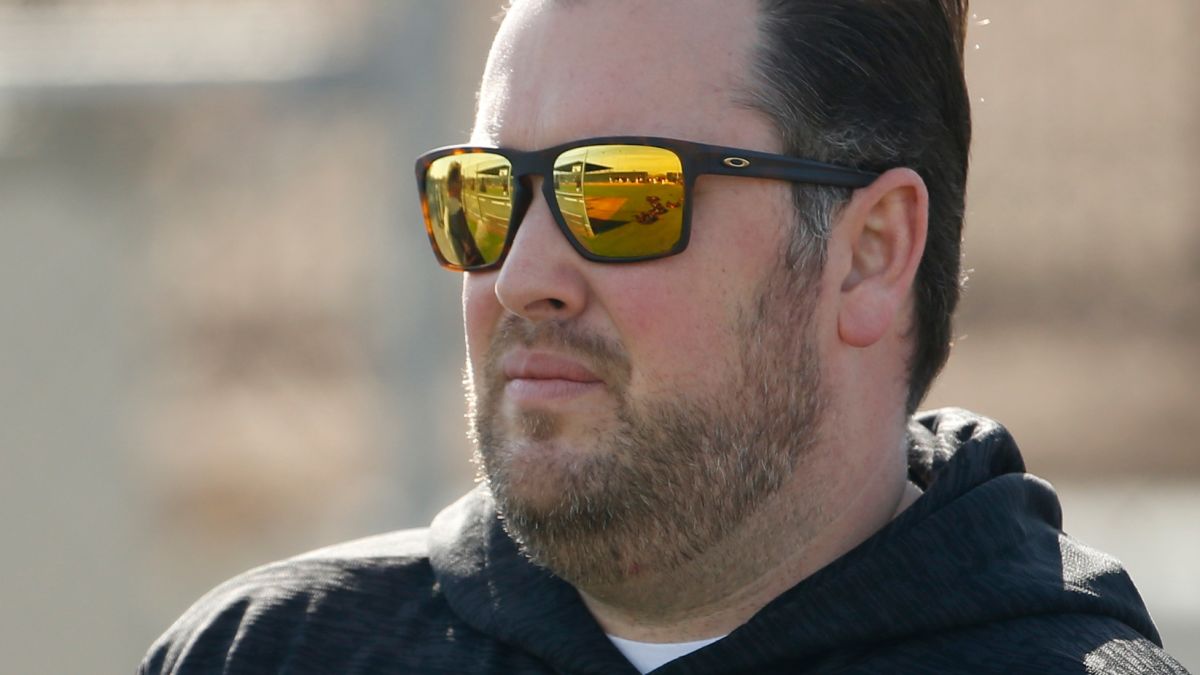 A general manager for the New York Mets is fired after sending a female reporter sexually explicit texts. 
What We Know: 
Jared Porter was fired Tuesday after 

ESPN

 reported he sent unsolicited and sexually explicit texts. Porter was the general manager of the New York Mets. He sent a female reporter the texts back in 2016. The network obtained the messages in 2017, but it was never reported because of the woman's fear of backlash.

Steve Cohen, the owner of the Mets, went to 

Twitter

to discuss Porter's termination. The caption from Cohen reads, "There should be zero tolerance for this type of behavior."

Mets President Sandy Alderson commented on the situation, "Jared has acknowledged to me his serious error in judgment, has taken responsibility for his conduct, has expressed remorse, and has previously apologized for his actions."

According to 

NBC News

, more than sixty texts sent by Porter were ignored by the reporter. Porter also sent a lewd photo. The Mets were unaware of the texts until the report. 

The woman remains unidentified but told ESPN that she met Porter while she was a Major League Baseball reporter and he was the Cub's director of scouting. She said the messages began casual, but Porter later started to compliment her looks, invite her out and ask about her unresponsiveness. 

After Porter sent the nude photo, the woman responded to Porter, chastizing his behavior, saying the messages were "extremely inappropriate, very offensive, and getting out of line." Porter then apologized to the woman, and the messages stopped. Initially, Porter denied sending any images at all. He later went back on that statement but claimed the photos were not of himself but instead stock images. 

Prior to his time with the Mets, Porter was employed by the Chicago Cubs in 2016, the time when the texts were sent. The Cubs have stated they were unaware of the incident. 
The woman has since left the journalism career entirely but says the incident is not her sole reason for leaving. She has also returned to her home country, stating, "It's a male-dominated industry. But it was a tipping point for me". 
Comments
comments
Jets Make History, Hiring Robert Saleh to Become NFL's First Muslim Head Coach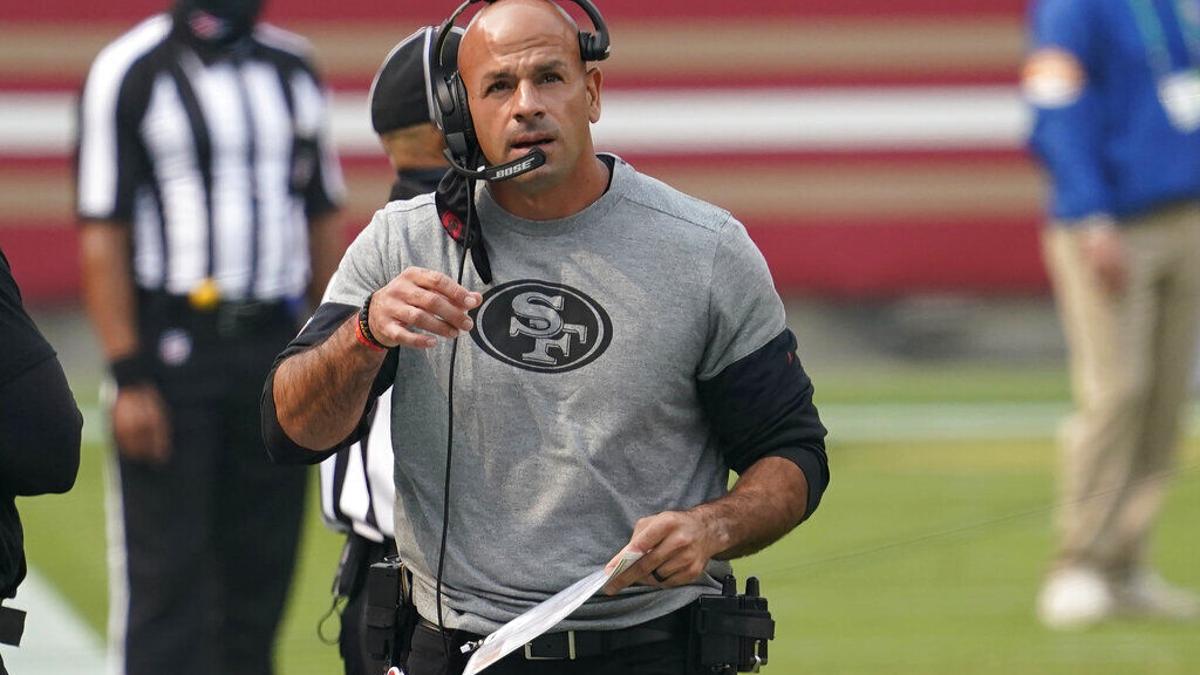 The New York Jets have announced their new head coach and the first Muslim coach in NFL history.
What We Know:
The Jets recently fired their previous coach, Adam Gase, after going 9-23 last season. Now, San Francisco 49ers defensive coordinator Robert Saleh has been hired by the Jets making him the first Muslim head coach in the league's history.
Before signing a 5-year contract with the Jets, the 41-year-old Dearborn, Michigan native spent the last four seasons in Santa Clara, California. Here, Saleh transformed the 49ers' poor defense into one of football's most elite units.
Prior to working with the 49ers, Saleh was a defensive assistant for the Jaguars, Seahawks, and Texans. He has had over 16 years of NFL coaching experience and was reportedly eyed by teams in Philadelphia, Detroit, Atlanta, Jacksonville, and the Los Angeles Chargers before making a deal with the Jets.
Saleh's history-making deal was acknowledged by a Muslim civil rights advocacy group known as the Council on American-Islamic Relations or CAIR.
CAIR spokesman Ibrahim Hooper said, "We welcome this development as another sign of the increasing inclusion and recognition of American Muslims in our diverse society."
We're interested to see if Saleh can continue to make history with the Jets.
Comments
comments