DOJ Asks to Defend Trump in Rape Accuser's Defamation Lawsuit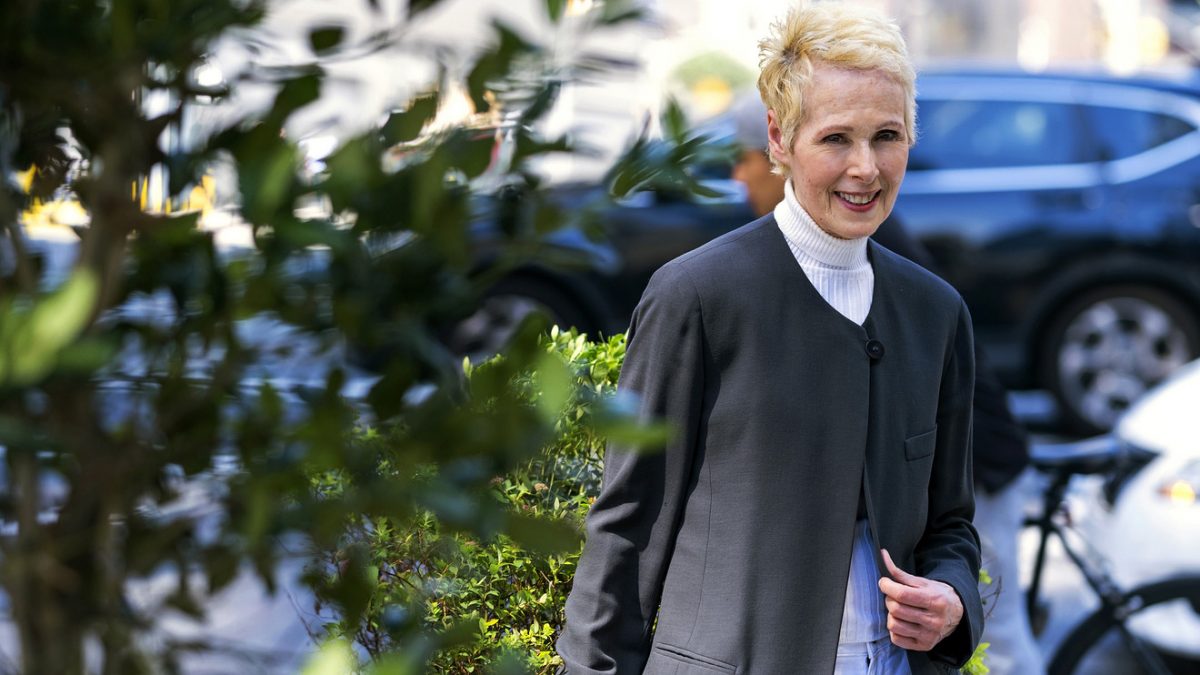 On Tuesday, the Justice Department moved to replace Trump's private legal team with government lawyers to defend him against a defamation lawsuit brought froward by author E. Jean Carroll, who has accused Trump of raping her in a Manhattan department store in the 1990s.
What We Know:
In this highly unusual legal move, Justice Department lawyers said in court papers that Trump was acting in his official capacity as President of the United States when he denied ever knowing Carroll and thus, could be defended by government lawyers. The department lawyers cited a law called the Federal Tort Claims Act which gives them the right to take the case from Trump's private lawyers and move the matter from state court to federal court. This move also allows the case to in effect be underwritten by taxpayer money while also successfully protecting Trump from any potentially embarrassing disclosures during his current re-election campaign.
"Because President Trump was acting within the scope of his office or employment at the time of the incident out of which the plaintiff's claim arose, the United States will file a motion to substitute itself for President Trump in this action for any claim for which the FTCA provides the exclusive remedy," the department said.
Although the law gives federal government employees immunity from most defamation cases, legal experts said it has rarely, if ever, been used before to protect a president, especially for actions taken before he entered office. Steve Vladeck, a University of Texas law professor, said "The question is, is it really within the scope of the law for government lawyers to defend someone accused of lying about a rape when he wasn't even president yet?"
Last month, a state judge issued a ruling that potentially opened the door for Trump to be deposed before the November election. Additionally, Carroll's lawyers have requested that Trump provide a DNA sample in an effort to determine whether his DNA is on a dress that Carroll said she was wearing during the time of the encounter.
Following the DOJ announcement, Carroll's lawyer, Roberta A. Kaplan, issued a statement calling the Justice Department's move to intervene a "shocking attempt to bring the resources of the United States government on a private legal matter". Kaplan added that it is offensive for the DOJ to say that "when [Trump] lied about sexually assaulting our client, explaining that she 'wasn't his type,' he was acting in his official capacity as President of the United States."
Carroll herself accused the president of setting Attorney General William P. Barr against her, tweeting that in an unprecedented move, Trump sicced the DOJ on her when she requested DNA.
"Trump's effort to wield the power of the U.S. government to evade responsibility for his private misconduct is without precedent," Kaplan said, "and shows even more starkly how far he is willing to go to prevent the truth from coming out."
Kaplan says the new government filing is another attempt by Trump to stall the defamation case, claiming that he has used the tactic at other points in the suit as well as other legal matters. "Trump's strategy in this case from Day 1 has been delay, delay, and more delay," Kaplan said, adding, "Our job is to make sure that doesn't happen." On Twitter, Carroll responded to the filing, writing that she is prepared to take on Trump and will not be silenced.
TO DONALD J. TRUMP

Sir, I and my attorney Robbie Kaplan, are ready! So is every woman who has ever been silenced! So is every American citizen who has been trampled by Bill Barr and the DOJ!

BRING IT!@kaplanrobbie @JoshuaMatz8https://t.co/ebwkZJQTyD

— E. Jean Carroll (@ejeancarroll) September 8, 2020
In June 2019, Carroll wrote a book excerpt published in New York magazine which detailed her encounter with Trump at Bergdorf Goodman, an upscale department store in Manhattan in later 1995 or early 1996. She claims that Trump raped her in a dressing room, insisting that security cameras inside the store captured both of them moving together before the alleged assault. Carroll filed a lawsuit against Trump last November, claiming that he lied by publicly denying he had ever met her.
In her suit, Carroll accused Trump of defaming her by publicly stating in a June 2019 interview with The Hill newspaper in the Oval Office that the assault never happened and that he could not have raped her because she was "not my type". According to Carroll's suit, Trump also issued an official statement the same month saying she was lying about the alleged assault and that he had never met her. However, the two were photographed together at a party in 1987 with her former husband, an image the president calls misleading.
Trump's private lawyers attempted to have Carroll's suit dismissed by arguing that "the Constitution gave a sitting president immunity against civil suits in state court". The department's request to represent Trump keeps with this argument. Ben Berwick, a former Justice Department lawyer who now works at Protect Democracy, a legal group that is involved in multiple lawsuits against the Trump administration, said "The president has argued in multiple cases that he is immune from civil lawsuits in state courts, and at every turn, that argument has been rejected." A recent example would be the Supreme Court ruling that Trump could not block a subpoena for his tax returns by Manhattan prosecutors.
Carroll's case will immediately be moved to federal court and her lawyers will have to ask a judge there to return the matter to state court. Her suit seeks damages and a retraction of Trump's statements.
Comments
comments
28-year-old Houston Doctor Dies after Battle with Coronavirus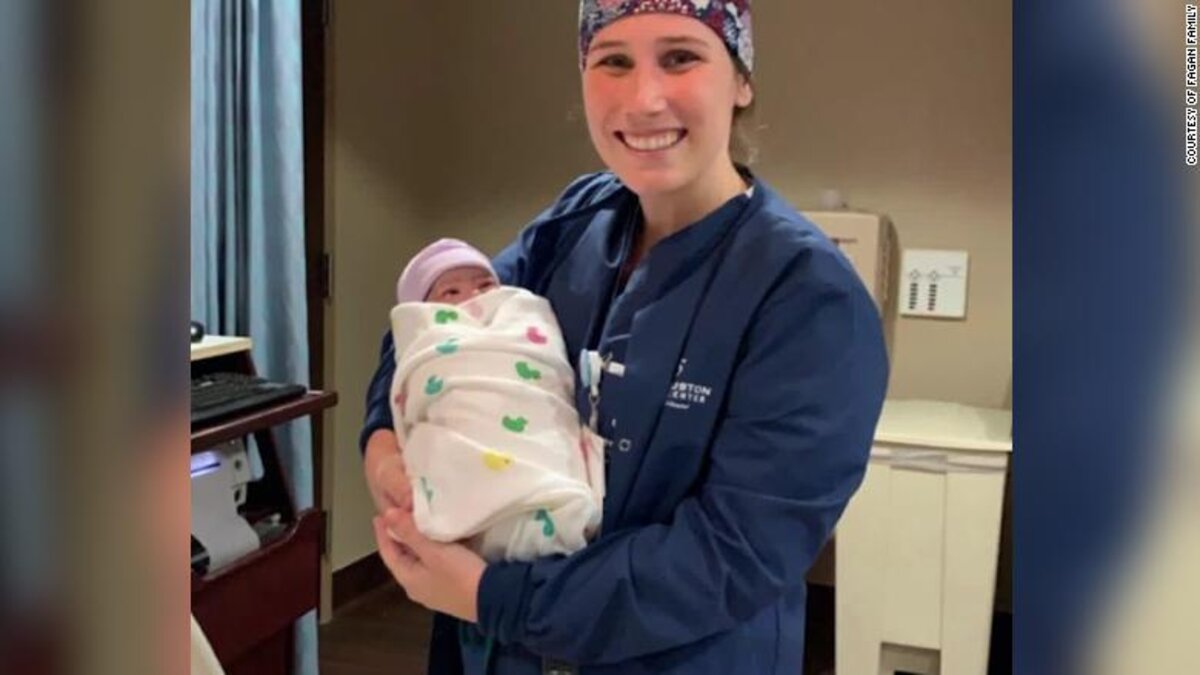 As the COVID-19 pandemic rages on, its deathly unforgiving grasp continues to take young bright minds from us. A 28-year-old Houston doctor from Syracuse has passed away after contracting a serious case of coronavirus and battling it for over two months, says the family.
What We Know:
According to Syracuse.com, Dr. Adeline Fagan was on her way towards completing her second year of residency as an Obstetrician-Gynecologist (OB-GYN) in Houston, and later became infected with coronavirus in July while doing a rotation treating other coronavirus patients in the emergency room.
Fagan moved to Houston to continue her career, while most of her family remained in Syracuse, New York. Soon after learning the news of their daughter falling ill, her parents had to travel from New York all the way down to Texas. This prompted the family to start a GoFundMe page in an effort to help cover all related medical and travel costs, which ended up raising around $160,000 by more than 3,000 donors.
Fagan's family wrote, "That morning, she went into work feeling well and excited to see patients, but by the evening she began to feel under the weather." They explained how what started out as the regular flu, quickly turned into a week's stay at the hospital.
As time went on, her condition seemed to worsen every day. Eventually, medical professionals suggested they try an experimental drug on her and placed the patient in a life-support device called the extracorporeal membrane oxygenation machine (ECMO).
"Before we could see if this new drug was effective, her lungs could no longer support her," her family wrote.
After those treatments were administered Fagan spent, what would be the remainder of her life, connected to a ventilator in an intensive care unit. That was when the family received news their daughter was doing slightly better and before the family was told over the weekend that she had suffered "massive brain bleeding", which required surgery immediately. A doctor noted that this sort of event is not usual after a patient spends time in the ECMO.
The surgery was a last-ditch effort to save young Fagan's life. The family was made aware she had a brutal 1 in a million chance of making it through the procedure. Even if she had survived, she would have unfortunately suffered long term and possibly lifelong effects such as several severe cognitive and sensory problems.
The family last recollection of Fagan was spending the "the remaining minutes hugging, comforting, and talking to Adeline, and then the world stopped". As of September 22nd, 2020, over 2,600 people from the ages of 18-39 have died from COVID-19, according to the Centers for Disease Control and Prevention (CDC) website.
Comments
comments
Trump's Supreme Court List Narrowed and Decision To Be Made This Week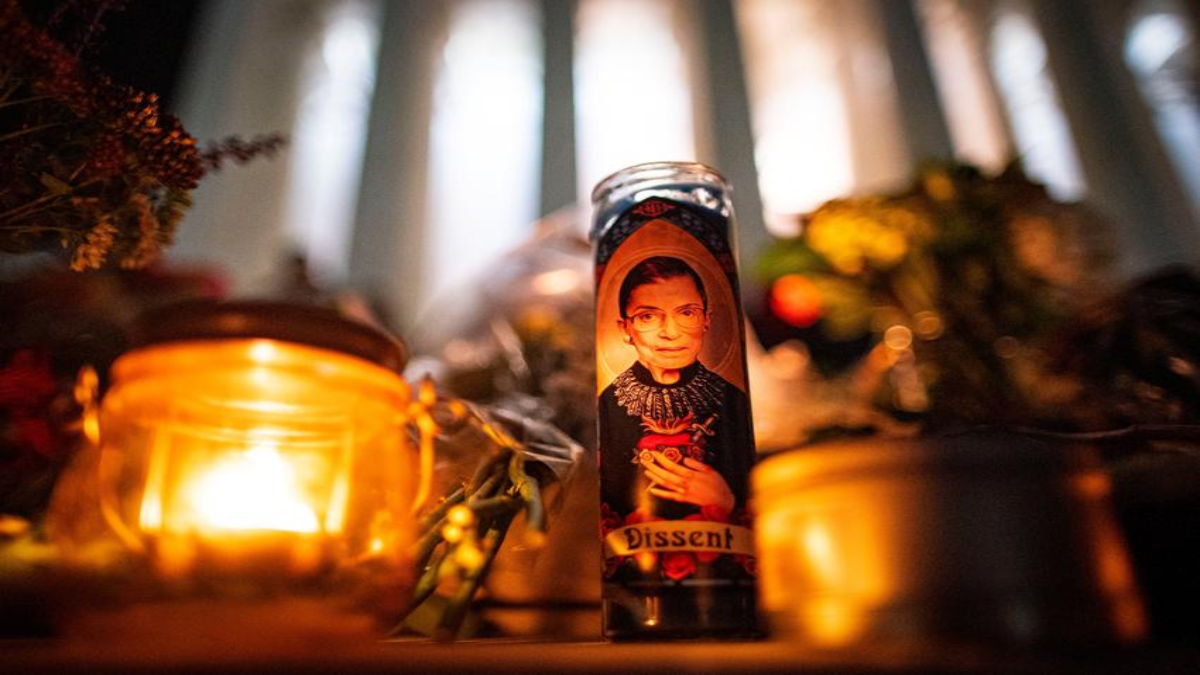 President Donald Trump's list of potential candidates to replace the late and great Supreme Court Justice Ruth Bader Ginsburg is being narrowed and his decision is to be made this week.
What We Know:
President Donald Trump received the news of Supreme Court Justice Ruth Bader Ginsburg's death after his campaign rally Friday. Following her death, Trump's administration discussed with Trump about who would be the right candidate to replace RBG.
White House officials have been preparing to replace her prior to her death and Trump wanted to nominate a female justice to gain more female voters. Some of the candidates that the Trump administration has in mind are federal Judges Amy Coney Barrett and Barbara Lagoa, federal appeals court Judge Allison Jones Rushing, and Deputy Kate Todd. The concern with Rushing is her young age, 38, and Todd is not viewed as an actual finalist. Brett Kavanaugh was nominated by former White House counsel Don McGahn but Trump pushed for a female.
Barrett is the popular choice because Trump and other GOP senators are familiar with Barrett. Democrats question her position on abortion because of her Catholic faith, which may drive her views.
Trump expressed interest in Lagoa, a Cuban-American judge. He isn't familiar with her and doesn't know a lot about her but is planning to meet with her sometime in Miami. "She's excellent," he said. "She's Hispanic. She's a terrific woman from everything I know. I don't know her. Florida. We love Florida."
As for the decision, Trump ignored Ginsburg's dying wish to be replaced after the 2020 Presidential election. His press secretary announced on Monday that Trump would announce his nominee before Ginsburg's memorial services on Wednesday and Thursday but moments later, Trump said he would man the announcement on Friday or Saturday to "pay respects".
After Ginsburg's death, Trump was cautious to not mention anything about their differences in the past where she called him a "faker" back in 2016 and he said that she should resign.
Comments
comments
Florida Governor New Legislation Geared Towards Violent Protestors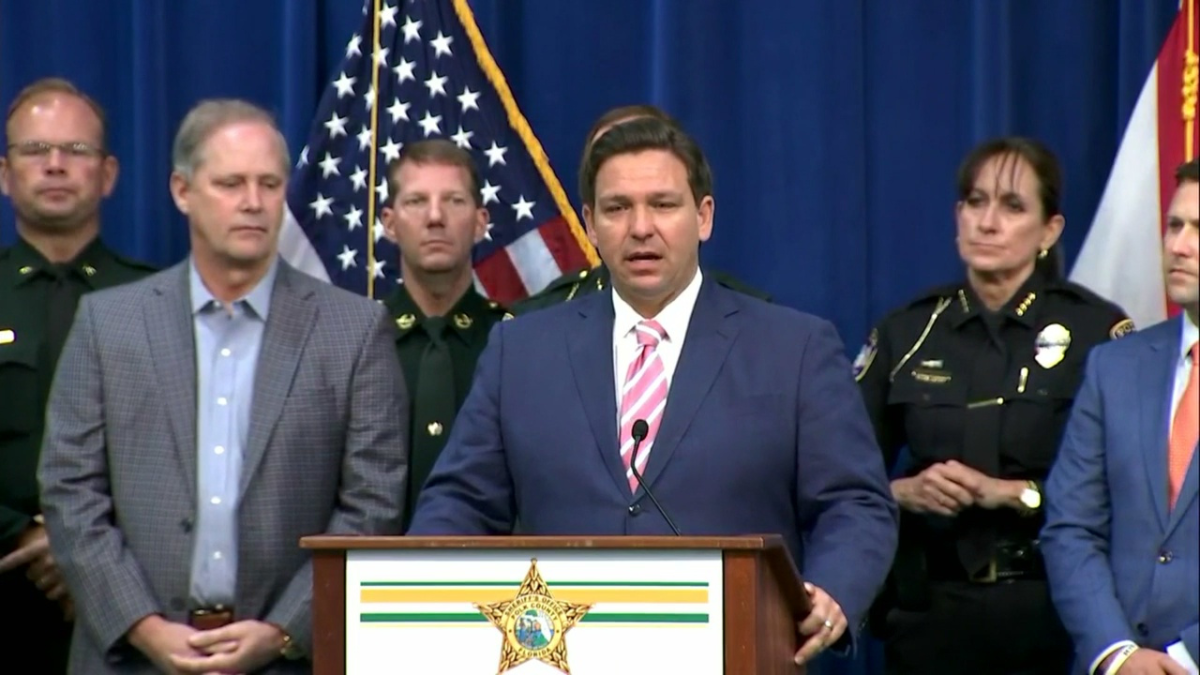 Florida Gov. Ron DeSantis announced new legislation to punish demonstrators who vandalize property and assault law enforcement.
What We Know:
Gov. Ron DeSantis made an announcement on Monday about new legislation that is expected to cease any violence during peaceful demonstrations. In the legislation, those who damage private property, harass or intimidate a person at a public accommodation, fund a disorderly protest, obstruct traffic during an unpermitted protest, or injure others will complete mandatory jail time. Those who strike law enforcement, which includes physically attacking or throwing an object, will face six months of jail time. As for obstructing traffic during an unpermitted protest, a driver will not be liable for causing harm or injuries while fleeing to safety from a violent mob.
"We're not going to go down the road that other places have gone," DeSantis said. "If you do it, and you know that a ton of bricks will rain down on you, then I think people will think twice about engaging in this type of conduct."
Today I announced bold legislation that creates new criminal offenses and increases penalties for those who target law enforcement and participate in violent or disorderly assemblies. We will always stand with our men and women in uniform who keep our communities safe. pic.twitter.com/ITl5GmmrZJ

— Ron DeSantis (@GovRonDeSantis) September 21, 2020
DeSantis is being praised for his bill proposal and its support for police by conservatives. On the opposite end, Democrats believe these efforts are to help President Donald Trump with his re-election.
"The governor is attaching himself to Donald Trump's propaganda and manufacturing a non-existenet law and order crisis in Florida," Sendate Democratic Leader Audrey Gibson said. "It's political fearmongering to bolster a president's re-eletion bid."
The legislation is also prohibiting state grants or aid to local governments who cut funding for law enforcement, terminating state benefits and making anyone involved in violent protests ineligible for work by state and local government, and denying bail for those involved in violent protests until their first court appearance.
Like the Democrats' idea of this being an attempt at helping Trump's re-election, some believe there are anterior motives behind this new legislation. "This is an attempt to chill legitimate dissent and somehow equate protests against police killing Black people with criminal activity despite the clear evidence that the protests occurring in Florida are overwhelmingly peaceful," Tampa activist and co-found of Tampa for Justice Kelly Benjamin said.
The governor has not made any punishments for those who assault peaceful protesters.
Comments
comments