Former Temptations Singer, Dies After Contracting Covid-19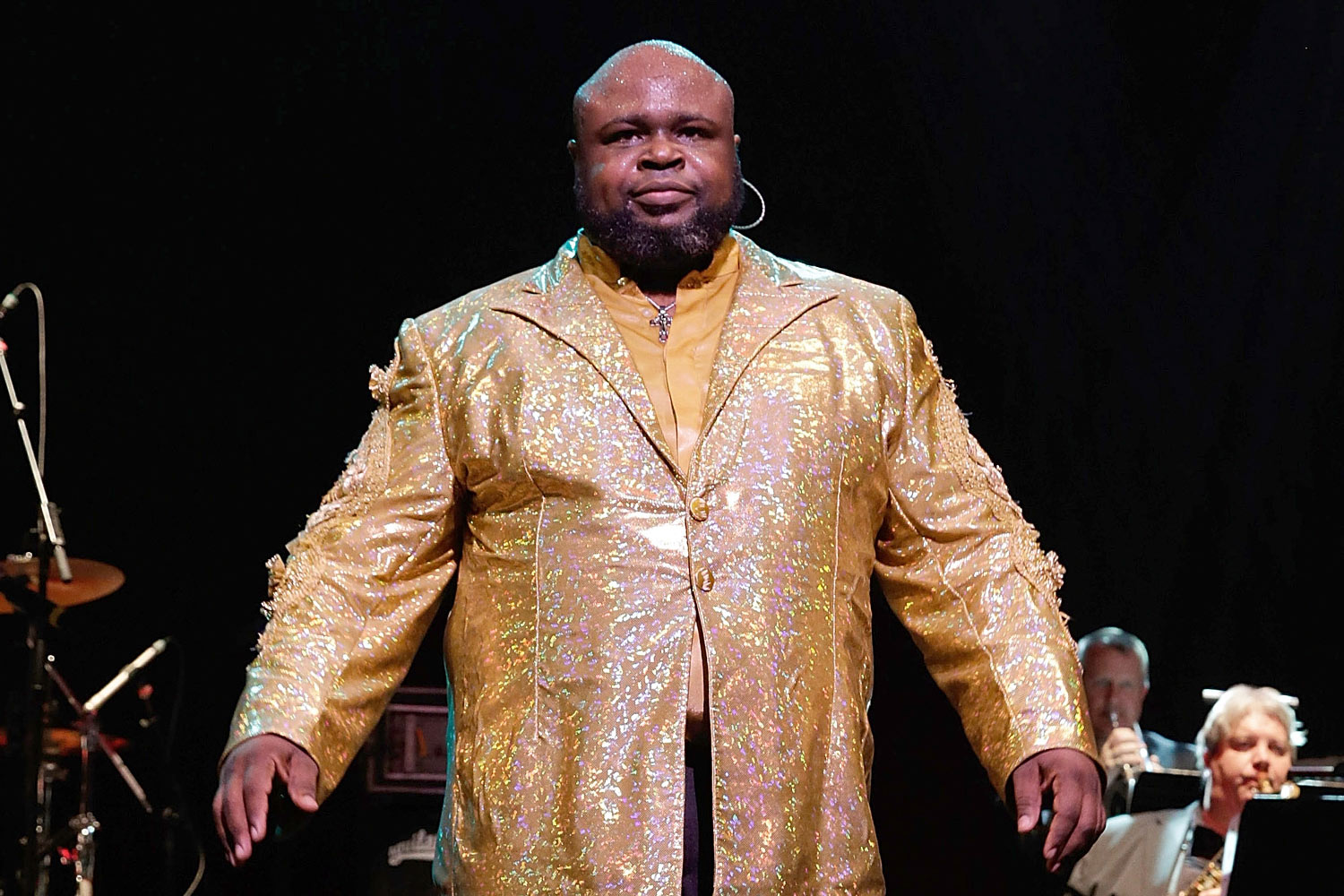 Bruce Williamson, the former lead singer of The Temptations, died at the age of 49 after contracting COVID-19.
What We Know:
Last Sunday, the American R&B and soul singer passed away in his home in Las Vegas, Nevada after battling the novel virus.
Williamson joined The Temptations in 2006 and continued with the group until 2015. After leaving the group, he began his solo career singing soul music. Williamson was actually set to perform at the end of this week (Sept. 12) for a pay-per-view concert. The singer was also reportedly working on a gospel project titled "Send the Rain" prior to his death.
Bruce Williamson had always wanted to be apart of a Motown group prior to his joining in 2006. In a 2016 interview with Chapter & Verse Network, he recalled his leaving, "I never lost the dream of wanting to be a Temptation, But I didn't want to be an imitation or one who impersonates my predecessors. I wanted to be myself."
Many friends, family, and fans have shared in the mourning of the icon gone to soon. Bruce Jr., Williamson's son, confirmed his father's death in a Facebook post where he wrote, "There are no words in the world that can express how I feel right now. I love you Daddy thank you for being awesome thank you for being loving thank you for being Who You Are I pray to God we will meet again, I love you Daddy R.I.H KING WILLIAMSON."
The Compton native will never be forgotten as his career and personal life impacted many.
Bruce Williamson sings The Temptations classic 'My Girl' at Live in Las Vegas in 2019.
Comments
comments
Trump Slams Fauci In Campaign Call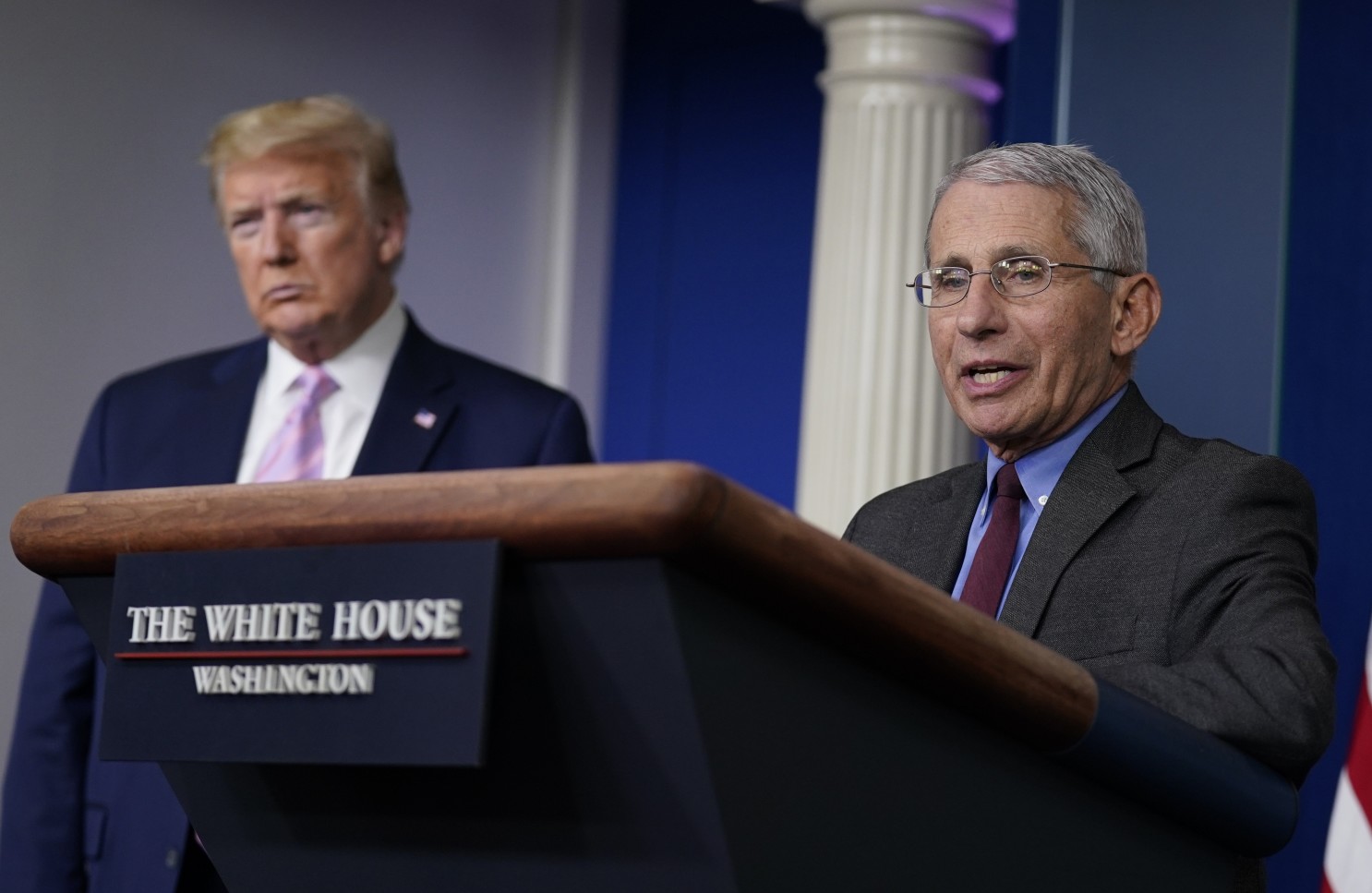 President Trump was heard on a Monday campaign call making rude and baseless claims about Dr. Anthony Fauci and other health officials.
What We Know:
On the call, Trump said that the country is ready to move on from the pandemic, even though 215,000 Americans are now dead and cases are spiking again. He called Fauci and health officials "idiots" and said that his large campaign rallies were no problem.
Trump also falsely claimed that "if I listened to him, we'd have 500,000 deaths . . . we'd have 700-800,000 deaths right now." There's no way to know how America would be handling the pandemic if Trump had listened to Fauci because this administration has not listened to health officials since day one. The only fact that we do know is that 215,000 people have actually died from coronavirus based on the Trump administration's response and guidance.
Trump also said that Fauci has given bad health advice concerning mask wearing and that he does not want to keep him. "Every time he goes on television, there's always a bomb, but there's a bigger bomb if you fire him," he told campaign employees on the call.
"People are tired of hearing Fauci and all these idiots — these people, these people that have gotten it wrong. Fauci's a nice guy. He's been here for 500 years. He called every one of them wrong. And he's like this wonderful guy, a wonderful sage telling us how." – President Trump
At the same time Trump was blasting Fauci on the campaign call, Fauci was receiving the National Academy of Medicine's Presidential Citation for Exemplary Leadership. While accepting the honor, Fauci said "We have a lot of challenges ahead of us and I can't help thinking that we're really going through a time that's disturbingly anti-science in certain segments of our society."
Trump held this call two weeks before the election to offer some optimism and shore up the campaign in its final days. Trump told his staff that this is the most excited he's been and that "we're going to win".
He also made the baseless claim that Democrats will be "cheating like crazy because they always cheat" and that "the only way we can lose this election is if they cheat. Okay, that's the only way."
Comments
comments
Governor Murphy Extends Temporary Hold on Utility Shutoffs Until March 2021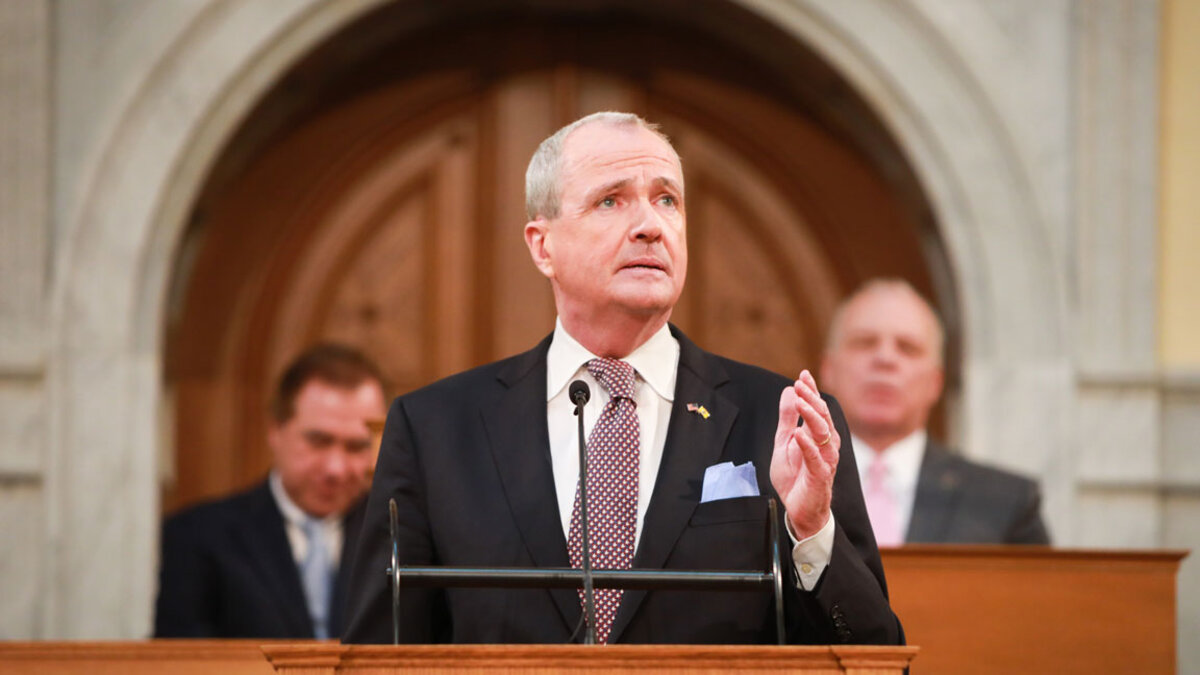 Gov. Phil Murphy issued an executive order on Thursday that prolongs the statewide moratorium on utility shutoffs until March 15, 2021.
What We Know:
This decision prevents all water, electric, and gas shutoffs for residential and business clients due to nonpayment. Cable providers must allow the same relief for internet and voice services through November 15, 2020. Additionally, if a household has school-age children, their internet connectivity cannot be cut off through at least March 15, 2021.
According to the NJ Board of Public Utilities, more than 440,000 New Jersey residents owe gas and electric bills that are at least 90 days overdue. Additionally, almost 43,000 commercial customers are having the same problem with bills costing around $1,300.
Murphy advised customers struggling to pay their bills to work with their utility company and the board of public utilities to see if they qualify for a payment assistance program.
Despite allowing services to remain on, the moratorium, however, does not wipe away the customer's owed balance.
Board of Public Utilities President Joe Fiordaliso stated:
"Eventually, everyone has to pay their bill; everyone must reach out to the utility companies[your utility], set up a payment plan so that at the end of the moratorium you're not faced with such a gigantic bill that it becomes overwhelming."
Larry Levine, Senior Attorney at Natural Resources Defense Council, thanked Governor Murphy's continuous leadership. Due to Governor Murphy's decision, thousands of New Jerseyans will not have to worry about their water being cut-off or losing power as the winter months approach. He also mentioned that this is an important step that will help relieve much hardship and save lives.
Utility businesses like PSEG, JCP&L, and Atlantic City Electric have stated their support for the extension. At least this can give some sort of peace to New Jersey residents.
Both Murphy's moratorium extension and utility payment plans aim to soften the financial blow for New Jersey residents and businesses.
Comments
comments
Alabama Coach Nick Saban Tests Positive For COVID-19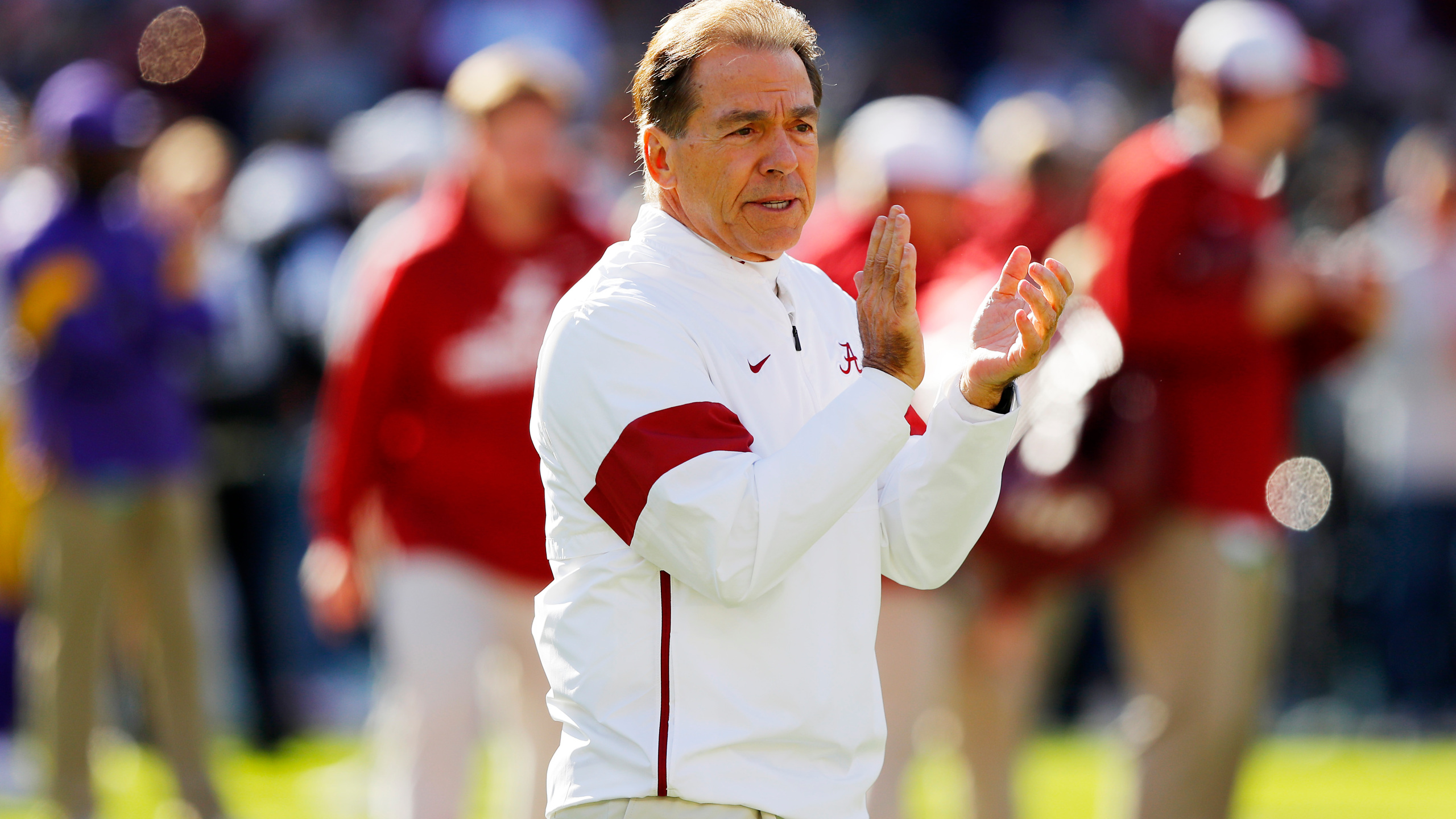 Alabama football coach Nick Saban and athletic director Greg Byrne have tested positive for the coronavirus.
What We Know:
Saban says he is asymptomatic and he is overseeing team practices via Zoom. Saban informed his players on Wednesday of his diagnosis and told them to be very cautious about the risk of infection. The football program plans to test everyone Thursday.
"I found out earlier this afternoon that I had tested positive for COVID-19. I immediately left work and isolated at home. At this time, I do not have any symptoms relative to COVID, and I have taken another PCR test to confirm my diagnosis . . . Look, I basically feel like when we're in our own personal bubble here, everybody is in a much safer place. I think as soon as you travel, you get exposed to a lot more things a lot more people." – Nick Saban
Offensive coordinator Steve Sarkisian will be in charge while Saban is recovering. Saban is hoping he can still have some say in game-time decisions if he has to miss extended time. The NCAA rules do state that there can only be communication between the press box and the team area, so Saban would not be able to communicate with the team during a game if he is quarantined.
Saban and Byrne are the only team members to test positive as of now. Several other head coaches have tested positive for COVID-19, including Arizona's Kevin Sumlin and Florida State's Mike Norvell.
Alabama is currently ranked second in the country and their next game is against No. 3 Georgia on Saturday.
Comments
comments