Alicia Keys and NFL Launch $1B Fund for Black Businesses and Community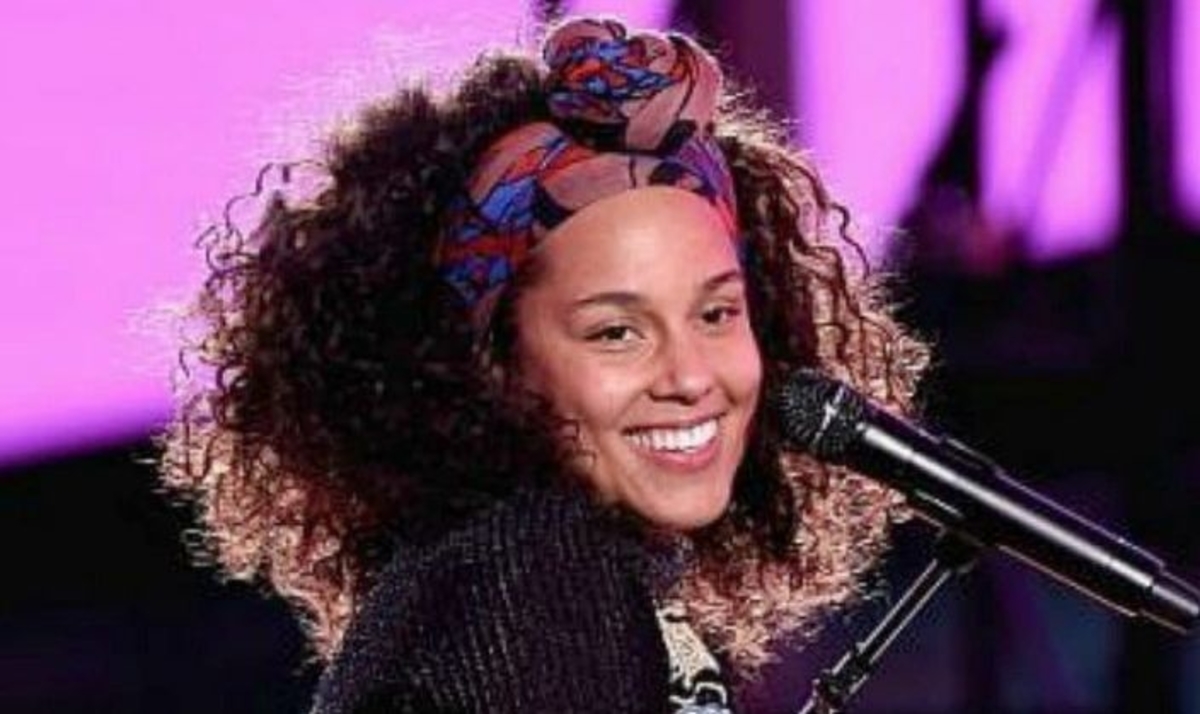 Alicia Keys has joined forces with the National Football League to launch a $1 billion endowment fund focused on supporting Black-owned businesses and communities.
What We Know:
The announcement coincided with another announcement from Keys and the NFL: Keys would be performing at the NFL's Kickoff event for the 2020 season prior to Thursday's game between the Houston Texans and the Kansas City Cheifs. She performed a moving rendition of her 2007 hit, "No One" followed by her new song, "Love Looks Better." She additionally performed "Lift Every Voice and Sing" with imagery of the protests and graphics supporting the Black community playing on the screen behind her and at the conclusion, the screen flashed the word "Vote." She and her band ended the set by raising their fists in solidarity with the Black Lives Matter movement.
.@AliciaKeys Launches $1B Fund For Black businesses and performs her new single "Love Looks Better" on #Kickoff2020! https://t.co/6P0BSiMHeh

— NFL (@NFL) September 10, 2020
Keys said the idea for the fund came about as a way to help transform the protests and words of solidarity that have poured out recently in support of the Black community into tangible action and support. She also hoped the fund would go beyond just a one-time donation and be something that could continue to grow and develop over the years, eventually extending beyond the current $1 billion endowment.
"We are already seeing the blatant injustices that are going on around us," Keys said. "As an artist, I'm always thinking about how can I use my platform to further racial equity. This fund is one of the answers and our goal is to empower Black America through investing in Black businesses, Black investors, institutions, entrepreneurs, schools, and banks in a way to create sustainable solutions."
Beyond the NFL, additional partners and contributors have not been disclosed though the aim is to create a multi-sector contributor field for the fund. Keys said that $1 billion is the initial goal to ensure a substantial commitment, but that doesn't even come close to closing the economic gap. "The next steps are to reach out to different industries to invite them to invest in racial justice and create a multi-billion dollar endowment across business sectors," Keys said.
This marks the latest step taken by the NFL in its quest to support racial justice initiatives after the league came under intense scrutiny for how it handled the situation with Colin Kaepernick. Starting in August, the NFL and commissioner Roger Goodell began to take a more committed stand against racial and social injustice starting with a deal with Jay Z's Roc Nation to partner on social justice initiatives through the League's Inspire Change nonprofit, among a handful of other initiatives. After the death of George Floyd, the league emphasized its commitment to ending systemic racism by announcing some on and off the field changed that will go into effect this year, with phrases like "End Racism" and "It Takes All Of Us" painted in end zones, for example.
Keys penned a piece explaining her decision to perform at the NFL's event as well as elabortating on some of the goals of the fund. She also shared why she conceived of the fund. You can read the full piece below.
While the streets of America are filled with rightful outrage, something has struck me deeply and I know I cannot turn away. None of us can. As Americans, we actually have to face each other, even if we haven't always seen eye-to-eye. I continue to think: what opportunity for change can I evoke? How can I help to transform a culture so ripe for reimagining?
Today, I will be doing something I never thought I would do again. I'm performing for the NFL Kickoff event. My initial reaction was to decline because of some of the NFL's past decisions. Yet I realized I HAVE to use my platform, we all need to use our platforms, every chance we get to press for racial equity.
It's often said football is the microcosm of America. We all can see that deep, radical change is needed for our country and together we can all work to transform it. It will take each of us to understand that racism and racial injustice rely on our individual and collective silence and ignorance. If you know that there are two Americas – one that seems safe and full of possibilities and another where a racial hierarchy allows for Black Americans to be systematically brutalized and dehumanized – and you do not act, then you are complicit.
This truth requires restorative justice now. What are we going to do to move forward?
The workforce of America has to represent the diversity of this country. We have to strive for true population parity. The NFL has already committed to ensuring Black representation across-the-board, from employees to executives, contractors, suppliers and vendors.
The league has also committed to contribute to a billion-dollar endowment.
The fund will be steered by Black leadership with a clear goal to empower Black America. The fund will create long term solutions with a focus on Black entrepreneurs, businesses, communities, Black schools, banks, and other Black institutions, while addressing persistent social, economic and environmental disparities. It's starting here, but the intention is to build a multi-billion-dollar endowment across multiple industries. Through our collective action, we can end the needless and preventable agony created by systemic racism.
We are pushing for an aggressive agenda to meet the urgent need of proper access, opportunity and inclusion. I am personally committed to creating meaningful conversations to hold corporations and institutions accountable for their contributions to racial justice.
It's time for sustainable action. It's time to speak and document the truth about what Black Americans are facing and owed. The system was never set up for everyone to have an equal chance. Black creativity and labor continue to be oppressed, exploited, appropriated, and undercompensated. And it's STILL the case today that the color of your skin can be a death sentence like the needless killings of Breonna Taylor, George Floyd, Bree Black, Ahmaud Arbery, and too many others. That's why we see people from all walks of life, races and creeds taking to the streets in fury, protesting. As a Black mother, I want my sons to grow strong and healthy with confidence and without fearing for their lives.
Four years ago, Colin Kaepernick's resistance by taking a knee in silent protest was a brave and necessary stand to increase our awareness of the acts and consequences of police brutality. He is still way ahead of his time. What is being accomplished by this performance and these new commitments are meant to deeply honor that this moment is a direct result of his courage and prophecy.
There has been forward motion – the NFL has been working with players throughout the league to support important initiatives in the Black community, like education reform, economic empowerment, voting rights and criminal justice reform. With collective action and the truth as our guide, a new future is within our grasp. The time is now for building the America we want and desperately need. I am optimistic that if we take action and operate with a sense of urgency, together we will renew America and finally put an end to the false notion of racial hierarchy.
Moving forward we must act together with love over hate, hope over fear and action over complacency to build the America we all know is possible.
We invite all corporations, NFL clubs, and organizations to join this mission to
invest in racial justice.
Look forward to my call.
With love and light,
Alicia Keys.
Artist/Activist/Mother
Comments
comments
28-year-old Houston Doctor Dies after Battle with Coronavirus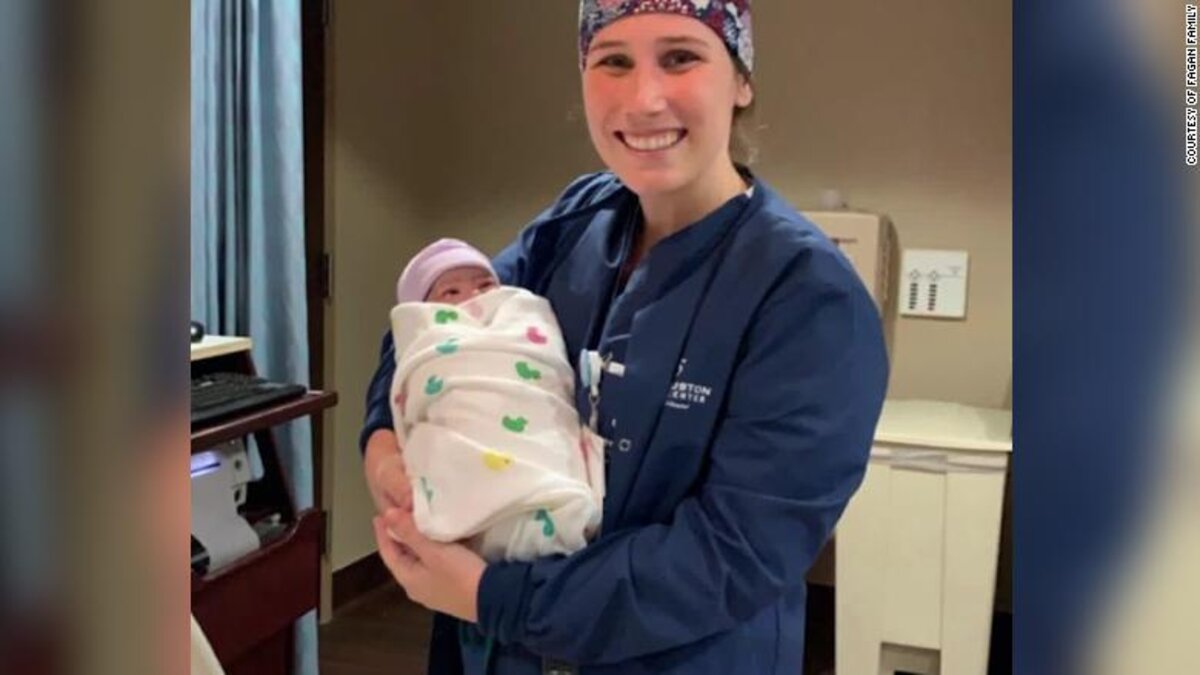 As the COVID-19 pandemic rages on, its deathly unforgiving grasp continues to take young bright minds from us. A 28-year-old Houston doctor from Syracuse has passed away after contracting a serious case of coronavirus and battling it for over two months, says the family.
What We Know:
According to Syracuse.com, Dr. Adeline Fagan was on her way towards completing her second year of residency as an Obstetrician-Gynecologist (OB-GYN) in Houston, and later became infected with coronavirus in July while doing a rotation treating other coronavirus patients in the emergency room.
Fagan moved to Houston to continue her career, while most of her family remained in Syracuse, New York. Soon after learning the news of their daughter falling ill, her parents had to travel from New York all the way down to Texas. This prompted the family to start a GoFundMe page in an effort to help cover all related medical and travel costs, which ended up raising around $160,000 by more than 3,000 donors.
Fagan's family wrote, "That morning, she went into work feeling well and excited to see patients, but by the evening she began to feel under the weather." They explained how what started out as the regular flu, quickly turned into a week's stay at the hospital.
As time went on, her condition seemed to worsen every day. Eventually, medical professionals suggested they try an experimental drug on her and placed the patient in a life-support device called the extracorporeal membrane oxygenation machine (ECMO).
"Before we could see if this new drug was effective, her lungs could no longer support her," her family wrote.
After those treatments were administered Fagan spent, what would be the remainder of her life, connected to a ventilator in an intensive care unit. That was when the family received news their daughter was doing slightly better and before the family was told over the weekend that she had suffered "massive brain bleeding", which required surgery immediately. A doctor noted that this sort of event is not usual after a patient spends time in the ECMO.
The surgery was a last-ditch effort to save young Fagan's life. The family was made aware she had a brutal 1 in a million chance of making it through the procedure. Even if she had survived, she would have unfortunately suffered long term and possibly lifelong effects such as several severe cognitive and sensory problems.
The family last recollection of Fagan was spending the "the remaining minutes hugging, comforting, and talking to Adeline, and then the world stopped". As of September 22nd, 2020, over 2,600 people from the ages of 18-39 have died from COVID-19, according to the Centers for Disease Control and Prevention (CDC) website.
Comments
comments
Trump's Supreme Court List Narrowed and Decision To Be Made This Week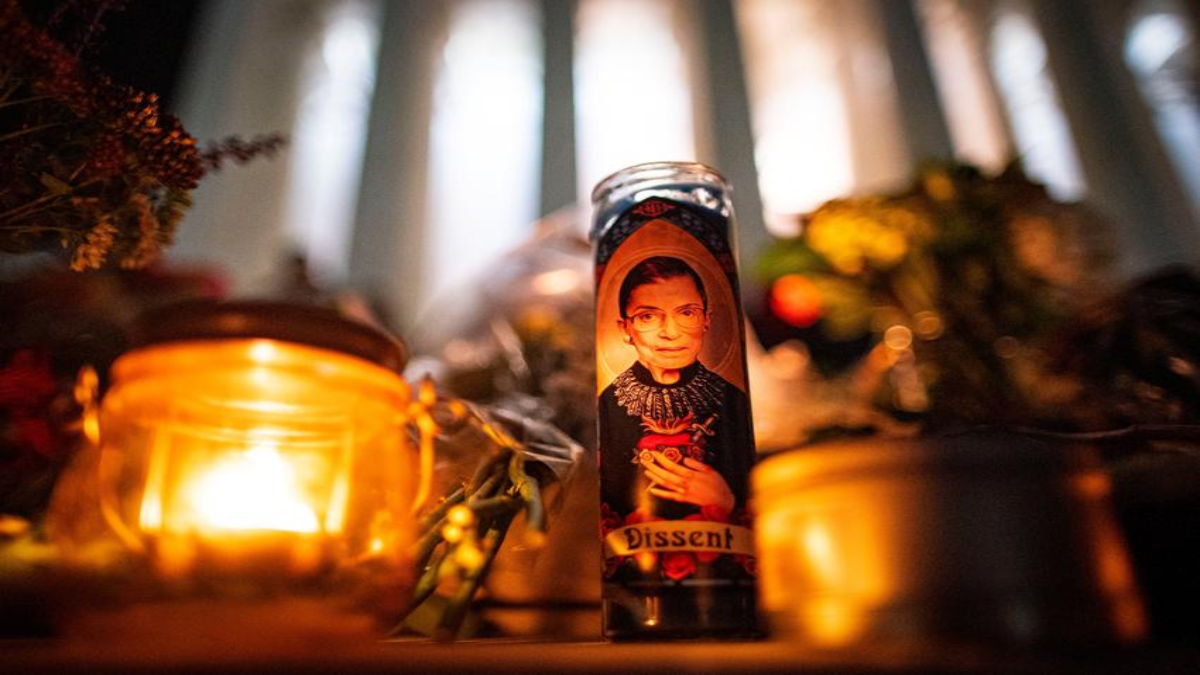 President Donald Trump's list of potential candidates to replace the late and great Supreme Court Justice Ruth Bader Ginsburg is being narrowed and his decision is to be made this week.
What We Know:
President Donald Trump received the news of Supreme Court Justice Ruth Bader Ginsburg's death after his campaign rally Friday. Following her death, Trump's administration discussed with Trump about who would be the right candidate to replace RBG.
White House officials have been preparing to replace her prior to her death and Trump wanted to nominate a female justice to gain more female voters. Some of the candidates that the Trump administration has in mind are federal Judges Amy Coney Barrett and Barbara Lagoa, federal appeals court Judge Allison Jones Rushing, and Deputy Kate Todd. The concern with Rushing is her young age, 38, and Todd is not viewed as an actual finalist. Brett Kavanaugh was nominated by former White House counsel Don McGahn but Trump pushed for a female.
Barrett is the popular choice because Trump and other GOP senators are familiar with Barrett. Democrats question her position on abortion because of her Catholic faith, which may drive her views.
Trump expressed interest in Lagoa, a Cuban-American judge. He isn't familiar with her and doesn't know a lot about her but is planning to meet with her sometime in Miami. "She's excellent," he said. "She's Hispanic. She's a terrific woman from everything I know. I don't know her. Florida. We love Florida."
As for the decision, Trump ignored Ginsburg's dying wish to be replaced after the 2020 Presidential election. His press secretary announced on Monday that Trump would announce his nominee before Ginsburg's memorial services on Wednesday and Thursday but moments later, Trump said he would man the announcement on Friday or Saturday to "pay respects".
After Ginsburg's death, Trump was cautious to not mention anything about their differences in the past where she called him a "faker" back in 2016 and he said that she should resign.
Comments
comments
Florida Governor New Legislation Geared Towards Violent Protestors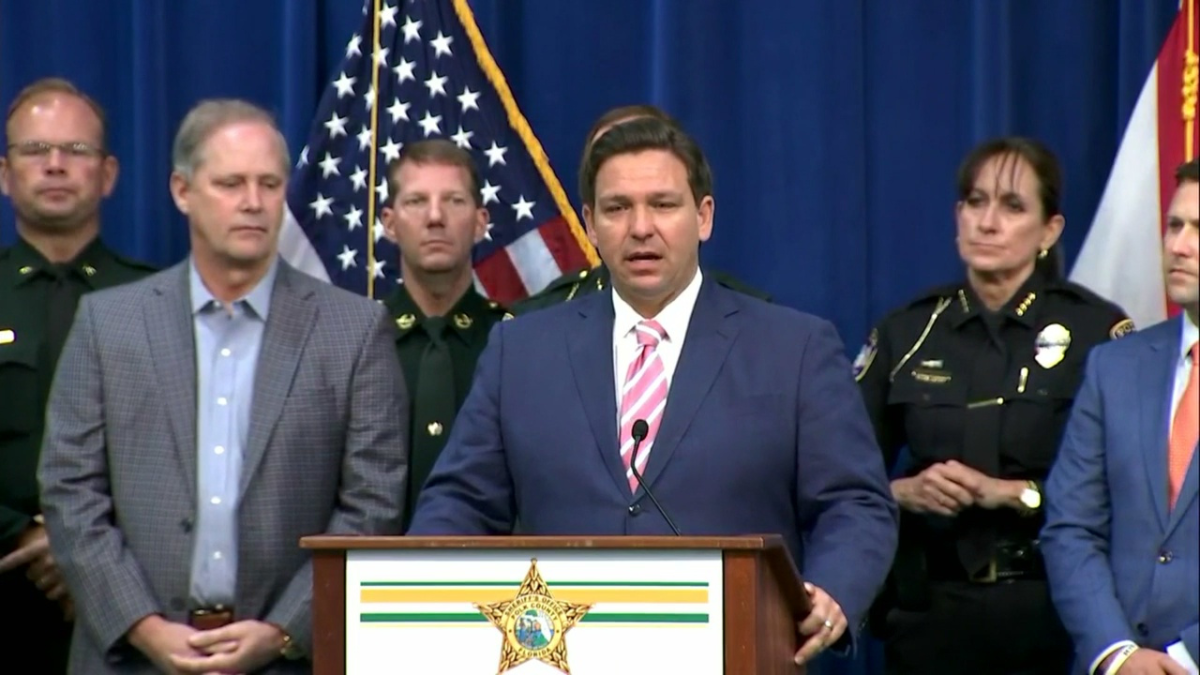 Florida Gov. Ron DeSantis announced new legislation to punish demonstrators who vandalize property and assault law enforcement.
What We Know:
Gov. Ron DeSantis made an announcement on Monday about new legislation that is expected to cease any violence during peaceful demonstrations. In the legislation, those who damage private property, harass or intimidate a person at a public accommodation, fund a disorderly protest, obstruct traffic during an unpermitted protest, or injure others will complete mandatory jail time. Those who strike law enforcement, which includes physically attacking or throwing an object, will face six months of jail time. As for obstructing traffic during an unpermitted protest, a driver will not be liable for causing harm or injuries while fleeing to safety from a violent mob.
"We're not going to go down the road that other places have gone," DeSantis said. "If you do it, and you know that a ton of bricks will rain down on you, then I think people will think twice about engaging in this type of conduct."
Today I announced bold legislation that creates new criminal offenses and increases penalties for those who target law enforcement and participate in violent or disorderly assemblies. We will always stand with our men and women in uniform who keep our communities safe. pic.twitter.com/ITl5GmmrZJ

— Ron DeSantis (@GovRonDeSantis) September 21, 2020
DeSantis is being praised for his bill proposal and its support for police by conservatives. On the opposite end, Democrats believe these efforts are to help President Donald Trump with his re-election.
"The governor is attaching himself to Donald Trump's propaganda and manufacturing a non-existenet law and order crisis in Florida," Sendate Democratic Leader Audrey Gibson said. "It's political fearmongering to bolster a president's re-eletion bid."
The legislation is also prohibiting state grants or aid to local governments who cut funding for law enforcement, terminating state benefits and making anyone involved in violent protests ineligible for work by state and local government, and denying bail for those involved in violent protests until their first court appearance.
Like the Democrats' idea of this being an attempt at helping Trump's re-election, some believe there are anterior motives behind this new legislation. "This is an attempt to chill legitimate dissent and somehow equate protests against police killing Black people with criminal activity despite the clear evidence that the protests occurring in Florida are overwhelmingly peaceful," Tampa activist and co-found of Tampa for Justice Kelly Benjamin said.
The governor has not made any punishments for those who assault peaceful protesters.
Comments
comments