DeAndre Hopkins Becomes Highest Paid Non-QB Ever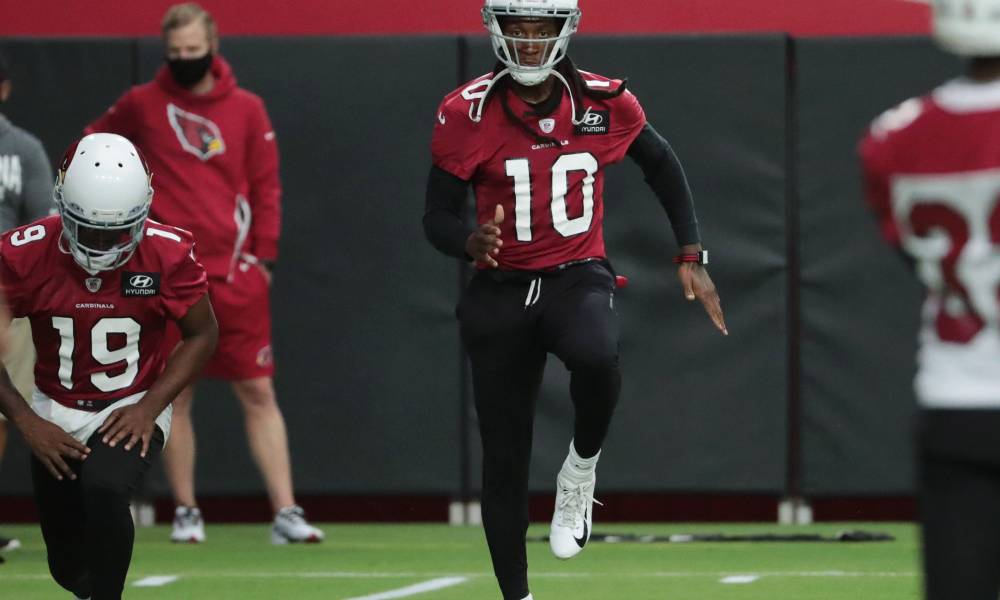 Arizona Cardinals wide receiver DeAndre Hopkins just became the richest non-QB player in the the NFL with his latest contract extension.
What We Know:
The Arizona Cardinals and DeAndre Hopkins inked a new two year contract extension worth $54.5 million, with $42.5 million of the contract fully guaranteed.
His extension will keep him in Arizona for the next five seasons as he is projected to make $18.8 million over each year of the remainder of his contract.
Hopkins took to Twitter to express his happiness about his new contract with a humorous tweet.
I can see clearly now the rain is gone. pic.twitter.com/F6JRljSFcs

— Deandre Hopkins (@DeAndreHopkins) September 8, 2020
Hopkins, who is in the prime of his career at 28-years-old, has cashed in big time as his contract now makes him the highest  paid player in the NFL that isn't a quarterback.
So official.

Congratulations @DeAndreHopkins! pic.twitter.com/MNaDX16FU0

— Arizona Cardinals (@AZCardinals) September 8, 2020
DeAndre was drafted back in the 2013 NFL Draft by the Houston Texans with the 27th pick. He played with the Texans until the 2020 offseason when he was traded to the Arizona Cardinals in exchange for running-back David Johnson and a couple of draft picks.
Since coming into this league DeAndre Hopkins has been a top five receiver, with three consecutive all-pro honor selections along side five seasons with 100 plus catches.
Comments
comments
LSU Bans Odell Beckham Jr., NCAA Investigating Violations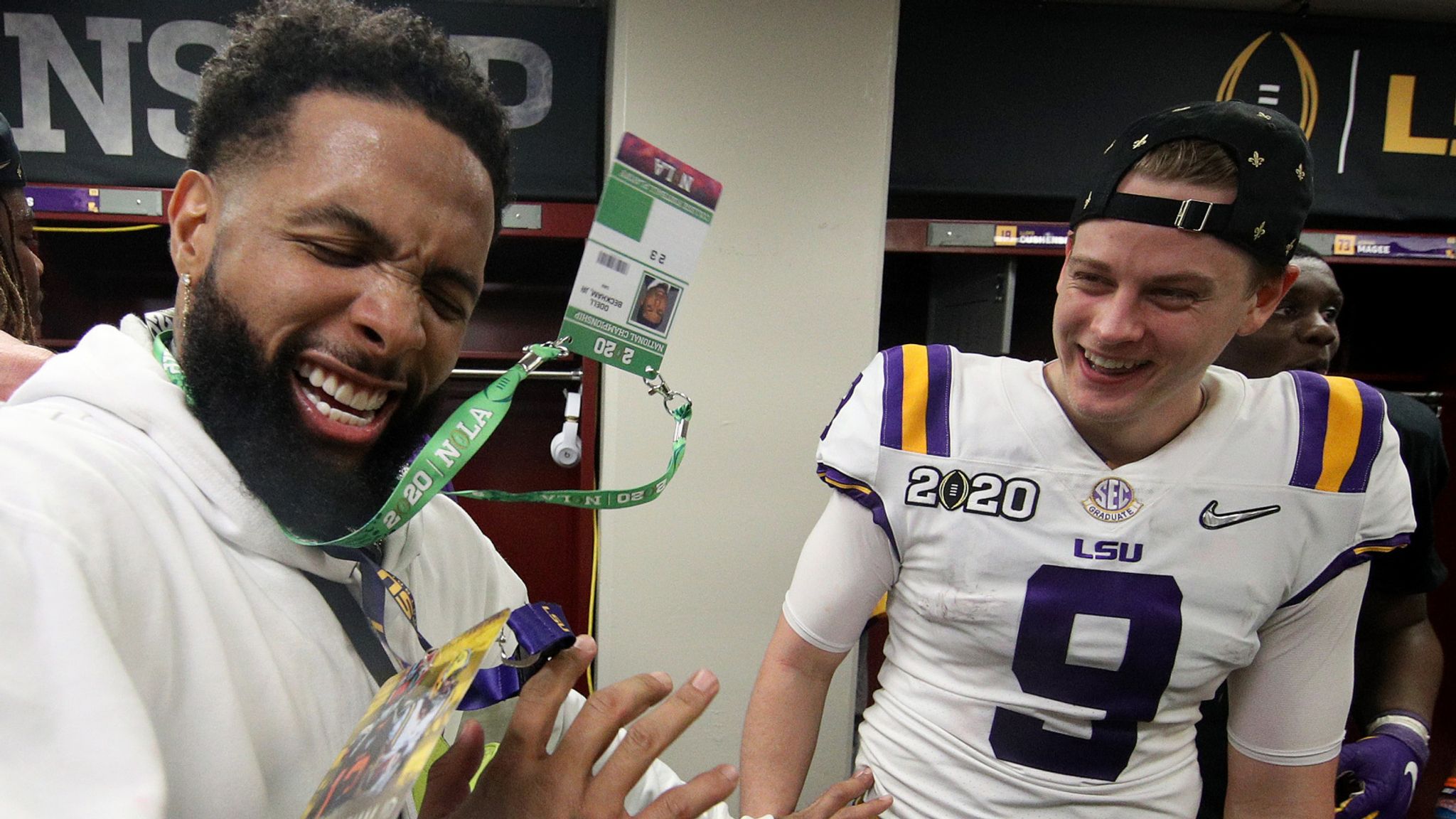 Louisiana State University has banned Odell Beckham Jr. and is self-imposing penalties as the NCAA investigates the school for violations.
What We Know:
According to Sports Illustrated, the NCAA is investigating booster payments made to the father of a student-athlete. LSU is self-imposing penalties on the football program due to the alleged violations.
The school is docking the football program eight scholarships over the next two years and reducing the number of recruitment visits and communications the program can have with prospects. LSU's football program can offer up to 85 scholarships per year.
Cleveland Browns wide receiver and former LSU player Odell Beckham Jr. will also be banned from the school's facilities. After LSU's win in the College Football National Championship in January, Beckham was seen on video giving cash to players. Beckham distributed $2,000 to players, including former LSU quarterback Joe Burrow. Student-athletes are prohibited from accepting cash, according to NCAA bylaws.
OBJ qui distribue les billets à tout-va après la victoire de LSU… vous en pensez quoi ? @TDActu #NationalChampionship pic.twitter.com/RQH6zZA16G

— MorganLagreeTBP (@MorganLagreeTBP) January 14, 2020
"LSU has worked proactively and in cooperation with the NCAA to identify and self-report any violations that occurred within our football program. We believe these self-imposed penalties are appropriate and we will continue to coordinate and cooperate with the NCAA on this matter." – Robert Munson, LSU Senior Associate Athletic Director
The NCAA began investigating LSU's athletic program for violations in 2018. There have been several alleged instances of impermissible payments and embezzlement by LSU boosters. Officials from LSU and NCAA communicated in July about potential penalties, including a postseason ban.
It is unclear whether these self-imposed sanctions will satisfy the NCAA or if they will seek further punishment.
Comments
comments
New Orleans Pelicans Hire Stan Van Gundy As Head Coach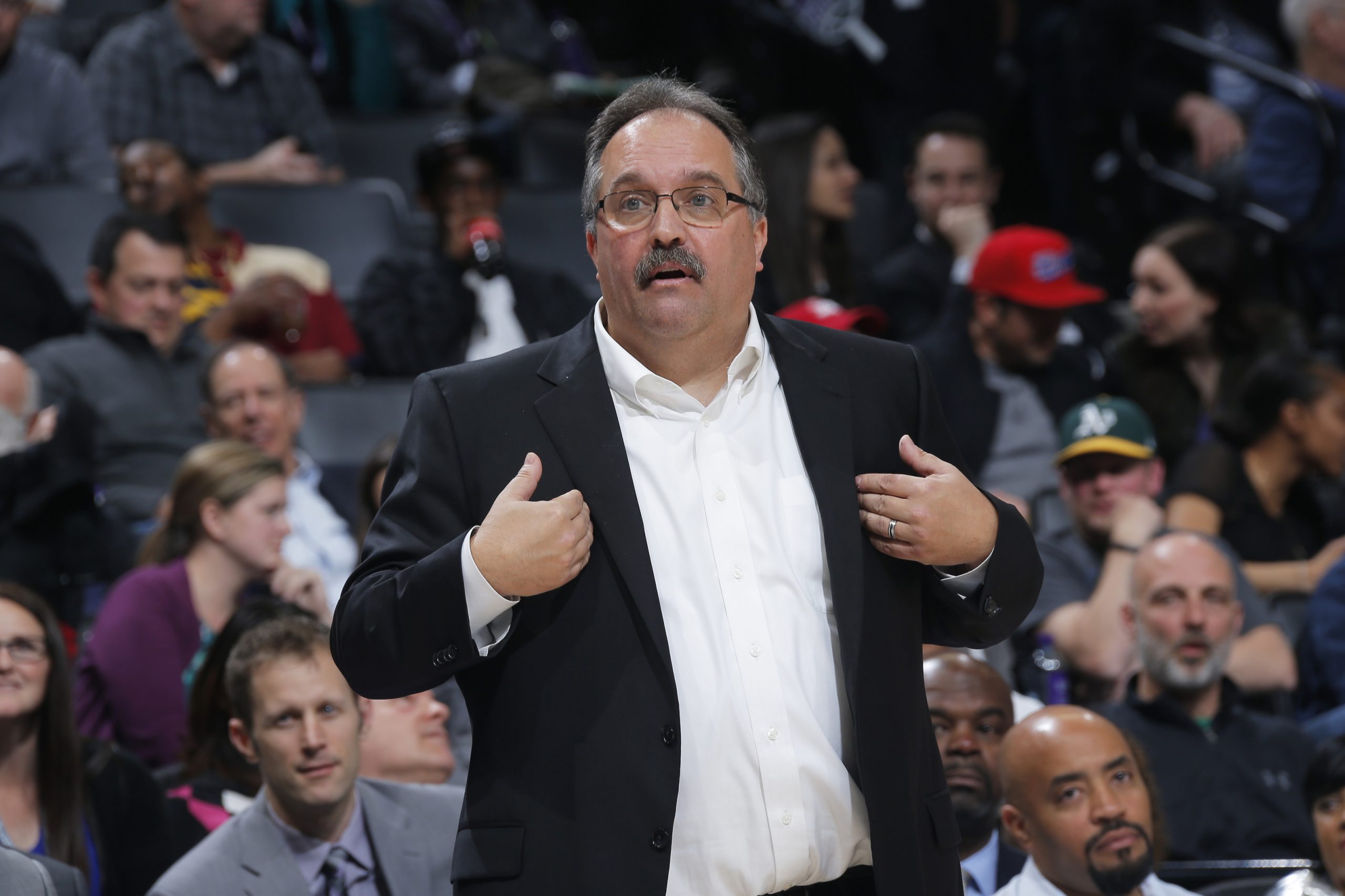 Stan Van Gundy has agreed to a multiyear deal with the New Orleans Pelicans to become the franchise's next head coach.
What We Know:
Van Gundy announced the news Wednesday on Twitter. "I'm excited to join a talented New Orleans Pelicans team. It will be an honor to work with our players and to work for Mrs. Benson and David Griffin, Trajan Langdon, their staff and the great people of New Orleans. I can't wait to talk to our players and get the process started."
New Orleans reportedly loved Van Gundy's reputation as a teacher and a defensively focused coach for their young core. Van Gundy has coached for 11 seasons and his teams have finished top ten in defensive rating for eight of those seasons.
Van Gundy's most recent coaching stop in Detroit may have left a slight stain on his reputation. His Pistons teams struggled to rise above mediocrity, but his coaching was not entirely to blame. The Detroit roster has never been exceptional and he juggled multiple roles in the organization as head coach and team president. He helped the Pistons reach the playoffs in 2016 after several years in the lottery.
Van Gundy has also coached for the Miami Heat and the Orlando Magic, where he had great success. He made multiple Conference Finals trips with both Florida teams and led Orlando to the 2009 NBA Finals where they lost to the LA Lakers. Van Gundy has a winning record in the regular season and in the playoffs.
The Pelicans struggled in the restart, but have an exciting roster for the future. The team features last year's No. 1 overall pick Zion Williamson and Most Improved Player Award winner Brandon Ingram, as well as Lonzo Ball and Jaxson Hayes. The team also has a veteran presence with All-Defensive guard Jrue Holiday and sharpshooter JJ Redick, the latter of whom played for Van Gundy with the Magic.
The Pelicans dismissed former head coach Alvin Gentry at the end of the 2019-2020 season. Stan Van Gundy has spent the last couple of seasons as a commentator for the NBA on TNT.
Comments
comments
Will Packer To Produce Podcast About Muhammad Ali Fight Night Heist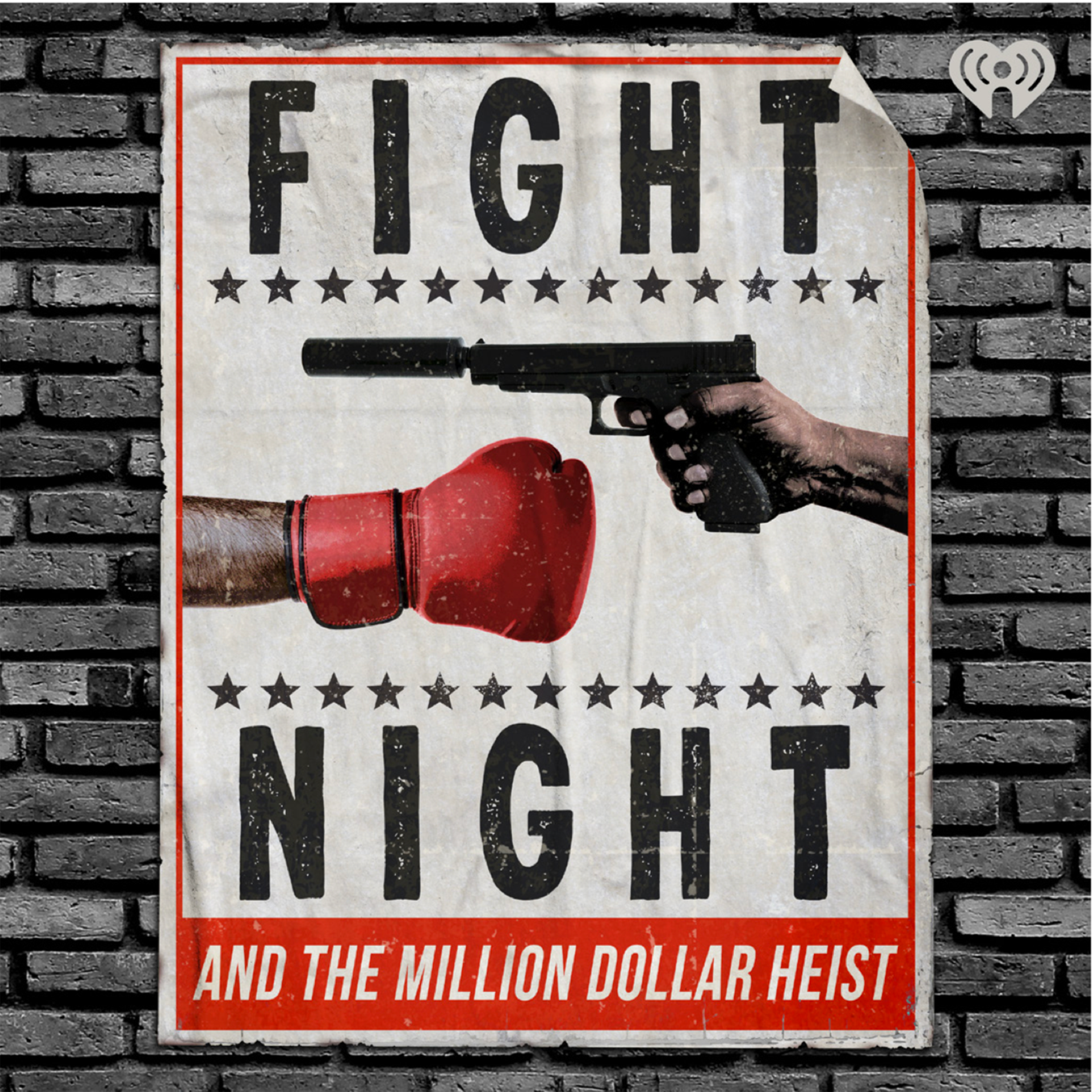 Get ready for a new true-crime podcast. Will Packer will delve into the historic robbery after Muhammad Ali's 1970 comeback fight.
What We Know:
The podcast will follow what happened on October 26th and 27th in 1970. Ali's match against Jerry Quarry was his first bout after returning from his suspension over refusal to be drafted into the Vietnam War. It would be his first fight in over three years.
Attendees of the fight were invited to a private afterparty. It was at this party where hundreds of guests were robbed at gunpoint, one of the largest armed robberies in modern history.
Will Packer produced the 2017 hit film Girls Trip. He will partner with iHeartMedia and Doghouse Pictures to produce "Fight Night". The podcast was written by Jeff Keating and Jim Roberts and Keating will host the series with Dan Bush, Lars Jacobson, and Kenny Burns.
"This is the type of project that is perfect for the podcasting space: captivating, high stakes, suspenseful – all against the backdrop of a historic moment in the great Muhammad Ali's career. True crime aficionados and those new to the genre will be enthralled by this piece." – Will Packer
The series will premiere on October 26 – the 50th anniversary of the fight.
Comments
comments