19 Families Buy over 97 Acres in Georgia to Create 'Safe Haven' for Black People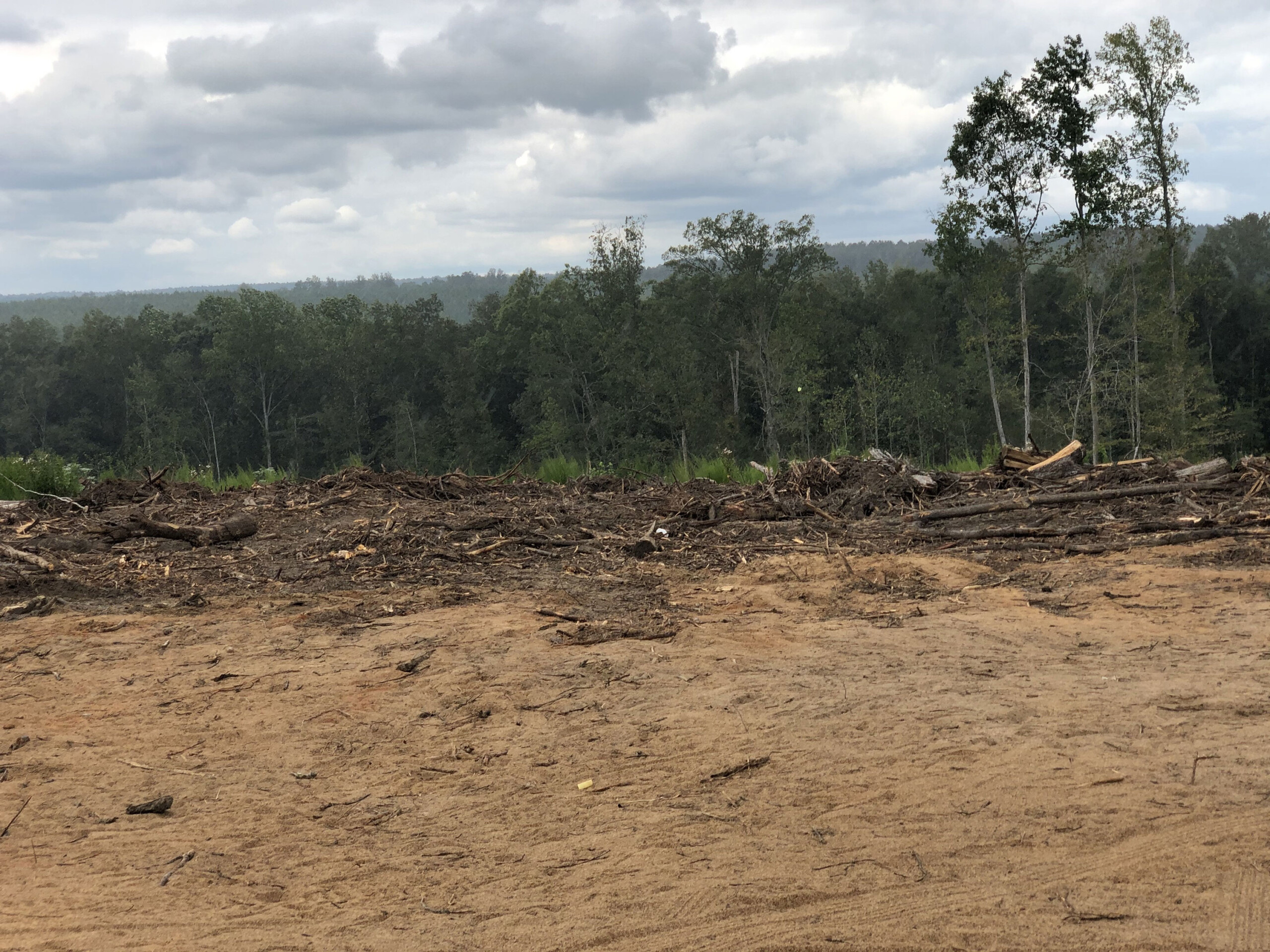 Nineteen Black families bought over 90 acres of land in Wilkinson County, Georgia to create a pro-Black safe haven.
What We Know:
The Freedom Georgia Initiative was created in response to the state-sanctioned violence perpetrated upon Black people. The initiative plans to create a safe space for Black people by creating a community in Wilkinson Country Georgia.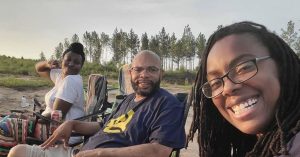 The initiative is a collective of 19 black families. The goal of the community is to not only foster generational wealth but to provide a place for restoration, recreation, and reformation during this time.
The Freedom Georgia Initiative is "black-owned, woman-owned, family-owned, [and] veteran-managed". Both the president, Renee Walters, and vice president, Ashley Scott have black husbands and black sons; they felt it was only right to form the community following the recent violence.
"When we saw what happened with Ahmaud Arbery and George Floyd and Breonna Taylor and the protests. We both have black husbands, we both have black sons and I was starting to get overwhelmed and having a sense of anxiety when my husband would leave for work."

Renee Walters (President of The Freedom Georgia Initiative)
The land, which is near the town of Toomsboro, lies 130 miles south of Atlanta, Georgia. The creators plan to name the town Freedom, Georgia.
Once fully operational, the town plans to not be exclusively all black but entirely pro-Black.
Comments
comments
Viral TikToks Offer Firsthand Accounts of Vaccine Trials, Debunk Misinformation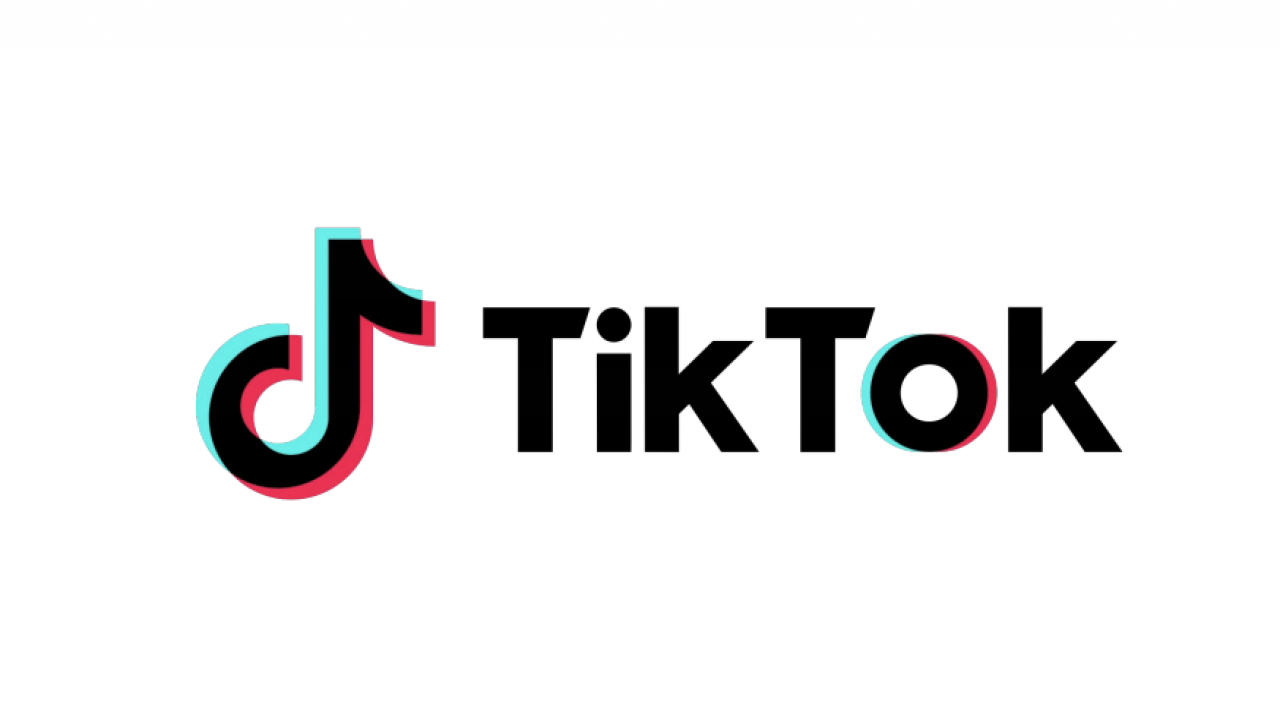 As we come closer to a coronavirus vaccine, TikTok users have come to share their experience with the vaccine trial. 
What We Know 
The AstraZeneca Covid-19 vaccine trial has begun, and participants have taken to social media platform TikTok to share their experience. 

One of whom, Ashely Locke, started the trial on November 16th in Nashville Tennessee. She

posted

 about her experience, and the post has over 2.8 million views as of Tuesday. 

In an 

interview 

with NBC News, she discussed her involvement with the trial, "I've seen people post TikToks about different journeys they're having, like weight-loss journeys or moving to a new school and things like that, so I was, like, this vaccine trial is an interesting thing. I'll post about that," 

Another TikTok User Kate Bredbenner is a doctor of biomedical sciences focusing on biophysics 

posted

 on TikTok. In the post, she explains how the vaccine differs from previous vaccines we've seen.
After going viral, Bredbenner experienced overwhelmingly positive comments, many genuinely curious about the vaccine. Bredbenner discussed with NBC on her comments, "It makes me feel so good. People are genuinely having real conversations, and people are asking questions, and I think that's kind of magic."  

Several users have gone viral for their videos about the vaccine, and the hashtag #CovidVaccine has over 41 million views. TikTok serves as a way to communicate this information to a younger audience in a format they're familiar with using. These users have been flooded with comments asking questions about the vaccine. 

The viral TikToks has helped audiences make decisions on the vaccine and debunk misinformation, such as the government using the vaccine as a way to microchip people. 
The vaccine trials will run going into 2021, but it doesn't seem like TikTok users will slow down updating their audiences. 
Comments
comments
Nearly Half of LGBTQ Adults are Religious, U.S. Study Finds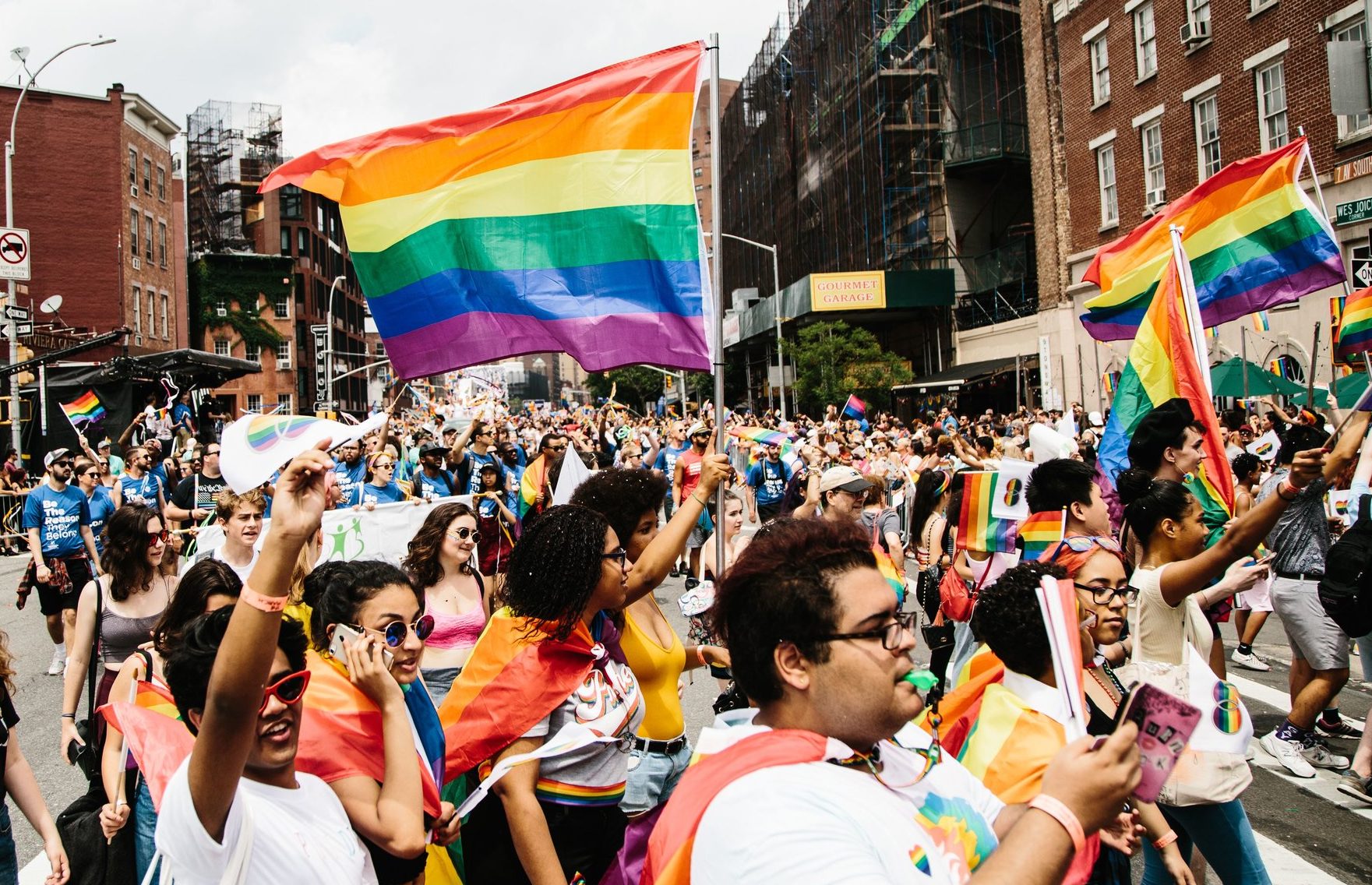 A recent study from the UCLA School of Law's Williams Institute, found that 47% of LGBTQ adults surveryed identified as either moderately or highly religious.
What We Know:
The study, which examined nearly 16,000 participants using data from the Gallup Daily Tracking Survey, aims to assess religiosity among LGBT people in the United States and provide information about their sociodemographic characteristics. The study found that LGBTQ community members who were older, Black, or lived in the South were the most likely to be religious.
The survey questions were asked in order to determine degrees of religiosity.  Those participants who deemed religion as an unimportant part of their daily life and claimed to never or seldom attended services were categorized as "not religious" and made up 53% of the results.
Participants who responded that religion was important, even if they attended services less than once a month, were classified as "moderately religious". Additionally, respondents who claimed they attend services weekly, even if they said religion was not important in their lives, were also labeled as moderate. Moderately religious participants made up 27% of the results.
Respondents who answered that religion played a significant role in their daily lives and attend service regularly were labeled as "highly religious," and made up 20% of the data. Religiosity was highest in the 64 and older age group; nearly two-thirds, 65%, were moderately or highly religious.
The report states that the 5.3 million religious LGBTQ adults in America "are found across the age spectrum, in every racial-ethnic group, among married and single people, among those who are parenting, and among rural and urban dwellers."
The lead author of the report , Kerith J. Conron, raised doubts about the levels of religiosity in future generations, stating that his "hypothesis is that fewer and fewer people in young adulthood are choosing religion. It's a pattern we see in non-LGBT people, as well." He added, "People are consciously deciding to step away from the religion of their youth because it doesn't embrace their values."
As religious institutions begin to slowly progress in accepting LQBTQ community members within their practices, we may begin to see a slower decrease in religiosity. However, the past oppression and exclusion by these religious groups will almost certainly lead to a decline in membership.
Comments
comments
Laverne Cox Opens Up Transphobic Attack in Griffith Park: 'It's Not Safe in the World'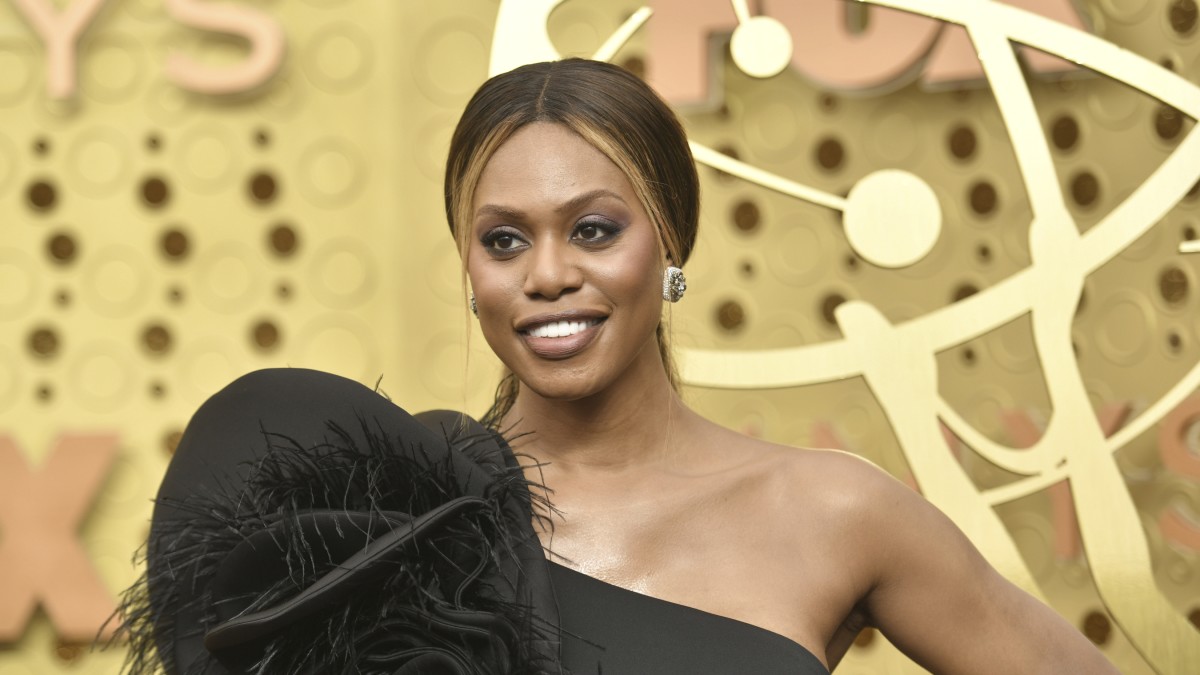 Actress Laverne Cox was the target of a transphobic attack in Griffith Park over the weekend.
What We Know:
Briefly after the attack on Saturday, Cox went live on Instagram to share details of the triggering assault. She said that she went for a "social distanced" walk in the Los Angeles park with a friend; she chose to keep his identity anonymous. As a man passed by them, he aggressively asked for the time. Despite his hostile manner, her friend still checked his watch and told the man. The stranger then said to Cox's friend, "Guy or Girl?" to which he replied, "F— off'.  At this point, Cox says the man began to attack her friend physically. Before she was able to call 911, the assault ended, and the attacker was gone.
The Emmy-nominated star and LGBTQ+ advocate believes the man was "looking for trouble." On the live stream now posted to her IGTV, she explains the guy probably used the question of time as a way to get Cox to speak so he could "spook" whether or not she was trans. Still in shock, she added, "I don't know why it matters. At the end of the day, it's like, who cares? I'm in a hoodie and yoga pants, I'm completely covered up, I've got my mask on. Who cares if I'm trans? How does this affect your life?"
The trans community rarely experiences the liberty of openly being themselves in public without fear of persecution. The incident served as a formidable reminder to Cox that "it's not safe in the world." She recalled her long history of street harassment in New York and facing bullies all of her life. Although she tries not to dwell on it, Cox accepts, "it's the truth, and it's not safe if you're a trans person." It does not matter who you are, she says, "You can be Laverne Cox, you know, or whatever that means. If you're trans … you're going to experience stuff like this."
The 2015 U.S. Transgender Survey showed 46% of respondents were verbally harassed in that year for being transgender, while 1 in 10 were victims of physical attacks. Transgender people are often the target of hate crimes and mistreatment. This survey necessarily reveals the alarming patterns of discrimination and violence against individuals within their community.
In the US this year, the Human Rights Campaign reported around 40 transgender, and gender non-conforming people have suffered violent deaths, including Chae'Meshia Simm, a black trans woman shot last week in Virginia. Many of their deaths go unreported, or they are misgendered in the report, so the exact number is difficult to know. HCR also mentioned the death of Skylar Heath, a black transgender woman in Florida whose friends say was also shot.  Like many, her death has received no media coverage and has yet to be reported by authorities.
Cox concluded with a reminder to her followers: "When these things happen, it's not your fault. It's not your fault that people are not cool with you existing in the world… We have a right to walk in the park."
Comments
comments