Reggae Legend "Toots" Hibbert, Dead at 77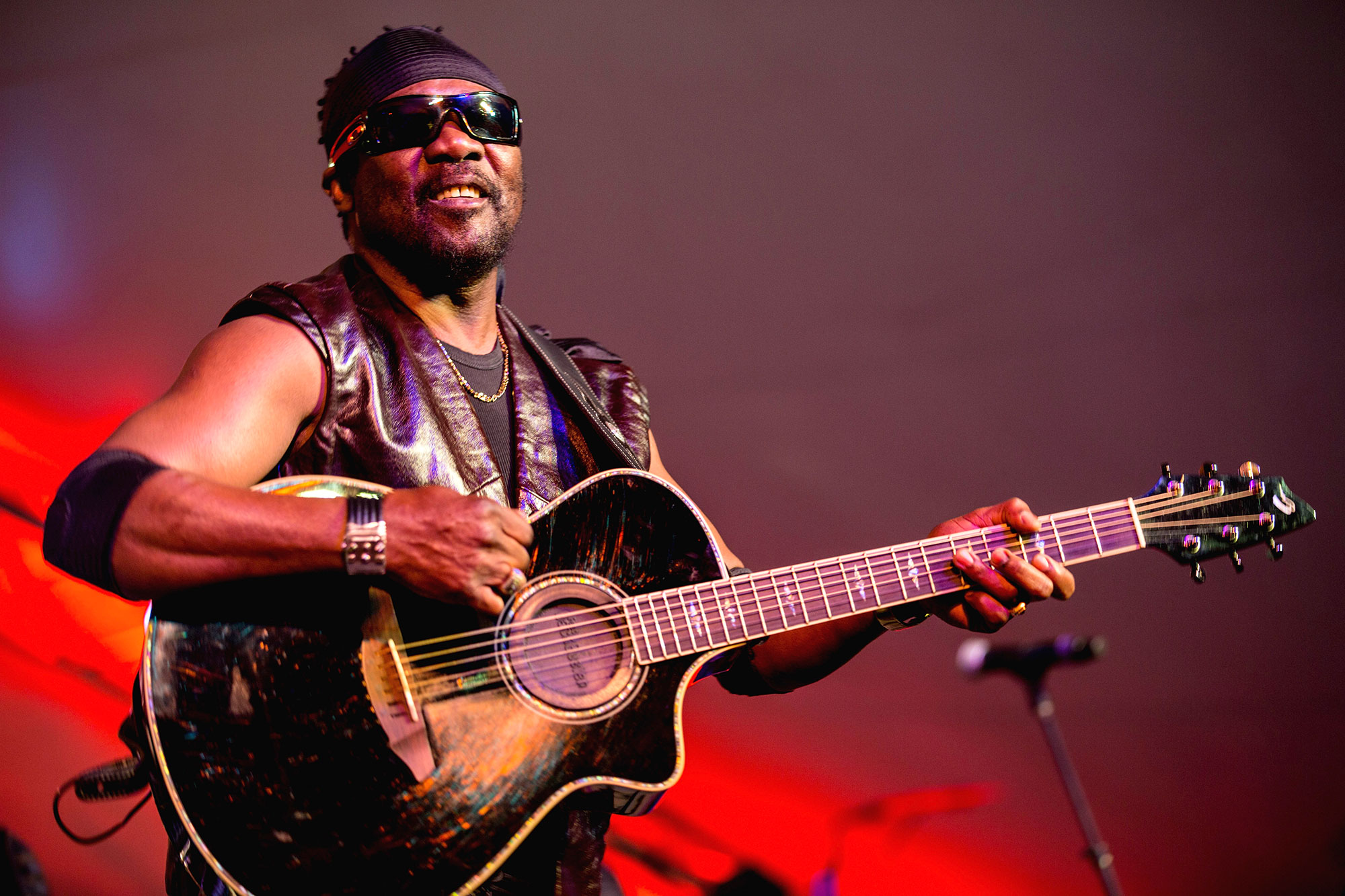 Jamaican reggae legend, Frederick Nathaniel "Toots" Hibbert died at the age of 77 in Kingston, Jamaica.
What We Know:
The musician, from Toots & the Maytals, passed away peacefully on Friday night. While no cause of death was reported, many speculate COVID-19 played a part.
Hibbert is considered a father of reggae as he is credited for not only popularizing the style but also giving the genre its name. His 1968 single "Do the Reggay" is the first song to actually use the term.
It is with the heaviest of hearts to announce that Frederick Nathaniel "Toots" Hibbert passed away peacefully tonight, surrounded by his family at the University Hospital of the West Indies in Kingston, Jamaica… pic.twitter.com/zOb6yRpJ7n

— Toots & The Maytals (@tootsmaytals) September 12, 2020
Many social media users joined in both mourning and celebrating his death. He was deeply loved and respected across the world. User @G_lsklo1 said "Reggae not only helped free Jamaica from European influence and oppression, but it also helped Africa speak what's on their minds. This is why we have Roots Reggae. Leave a legacy and not just your name. What a loss for the Reggae world. He will be missed."
Ziggy Marley, son of Bob Marley, also joined in the remembrance saying "The Legendary Toots Hibbert has passed I spoke w/him a few wks ago told him how much I loved him we laughed & shared our mutual respect. He was a father figure to me his spirit is w/us his music fills us w/his energy I will never forget him RIP MIGHTY & POWERFUL NYAH FYAH BALL."
Toots' death came just weeks before the release of Got to Be Tough, the band's first full-length album in more than a decade. Although classics like "Pressure Drop", "Sweet and Dandy", and "54-46 That's My Number" will remain favorites for many.
Toots Hibbert's life was spent making music that was dually political and beautiful; he will surely be missed.
Comments
comments
Microsoft to Buy Bethesda for $7.5 Billion to Boost Xbox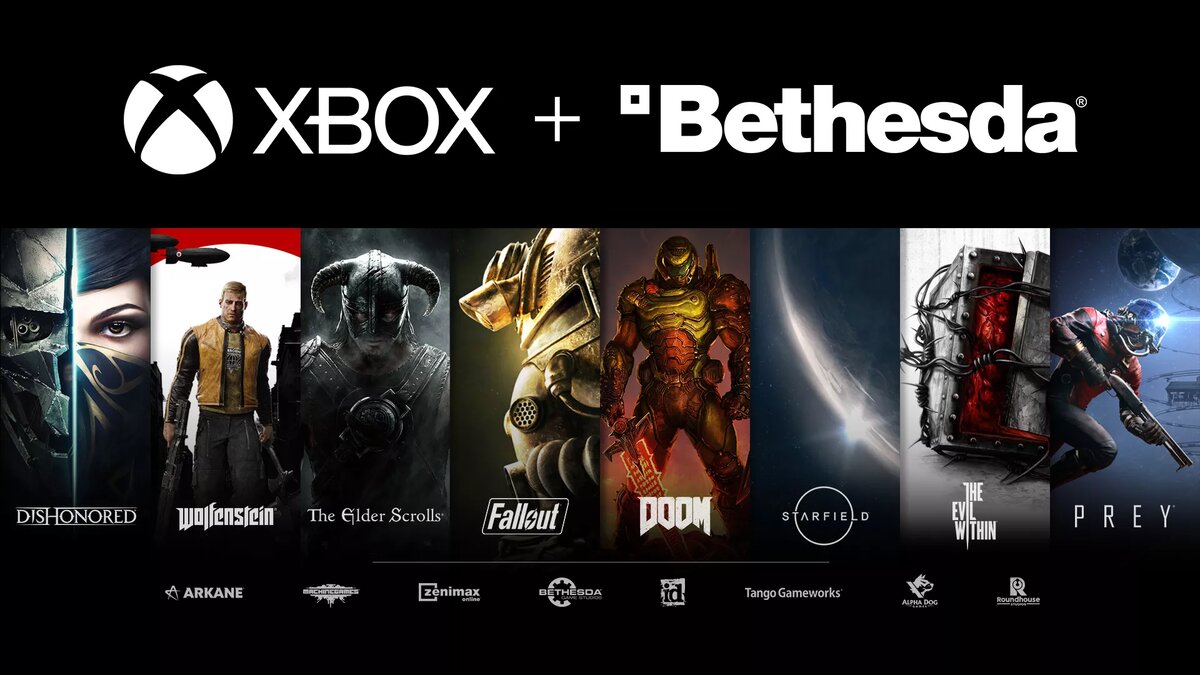 In a move no one in the gaming industry saw coming, tech giant, Microsoft announced plans to acquire ZeniMax Media Inc. on Monday. ZeniMax is the owner of the renowned video-game publisher Bethesda Softworks. The deal calls for purchasing the developer for $7.5 billion in cash, making it the biggest video game purchase to date. Bethesda is a publisher to successful triple-A (AAA) title games such as The Elder Scrolls, DOOM and Fallout.
What We Know:
Based in Rockville, Maryland, ZeniMax Media Inc. owns several studios around the world. Microsoft's acquisition will expand the company's gaming business with an injection of more titles and game developers. ZeniMax was previously one of the largest privately-held game companies with 2,300 employees around the globe.
The latest installment of their Elder Scrolls series landed them more than 20 million copies sold, spotting it as one of the top-selling games of all time. Microsoft Chief Executive Officer Satya Nadella in an interview, "with the acquisition of Bethesda, we metaphorically and literally double our gaming content capacity".
This deal comes as Microsoft is ready to launch the next-generation Xbox consoles in November, at the same time as their longtime rivals Sony's PlayStation 5 (PS5). The main lineup of games this year, including the company's flagship series Halo, ended up falling flat to many players and fans. Inducting Bethesda's library into Xbox's subscription service "Game Pass" will surely boost consumer morale.
Although this move has surprised many in the industry as of late, Microsoft has already been gathering game creators and content for a while now. They spent nearly $2.5 billion to purchase Minecraft in 2014 and have acquired six-game studios within the past two years. The company stated that the deal is expected to close by the second half of its fiscal year 2021 while having "minimal impact on its adjusted operating income" for the following fiscal years.
Microsoft now owns:

• Doom
• Fallout
• Elder Scrolls
• Skyrim
• Starfield
• Wolfenstein

truly wild, and will be a big deal for Xbox Game Pass

— Tom Warren (@tomwarren) September 21, 2020
According to analyst George Jijiashvili at researcher Omdia, Sony's launch lineup for the PlayStation 5 is stronger than Microsoft's. The PS5 is expected to outsell Xbox despite Micros released 2 versions of the devices (Series X and Series S).
Xbox and Bethesda have a long history, which started around the time the publisher released its first-ever console game on the original Xbox in 2002, Elder Scrolls III: Morrowind. This sort of deal speaks volumes when observing the advantage Xbox has over others trying to join the gaming market.
Founded by Christopher Weaver in the mid-80s, Bethesda became the pioneer in the market for personal computer (PC) games, as well as the hit developer for many games to follow. The company started with simple sport simulation games before moving on to other projects, including the ever-popular role-playing game (RPG) The Elder Scrolls, which released in the mid-90s.
On the other hand, ZeniMax Media Inc. was founded in 1999 but has slowly grown to be very successful in the next two decades after. Many of its own acquisitions included the Fallout franchise, Id Software, the maker of DOOM and Quake series. Microsoft has stated that this merger will not affect Bethesda's structure and leadership.
Comments
comments
Planned Black Community in Georgia Draws Interest for a Reality TV Show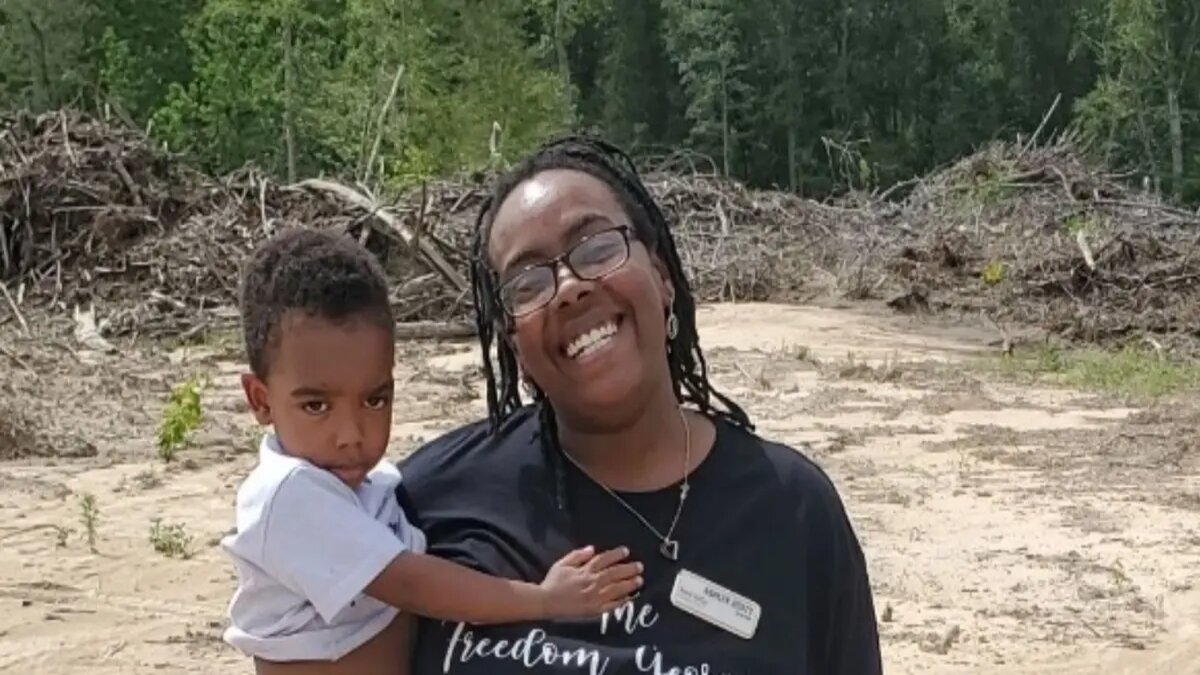 Nearly 100 acres of land just east of Macon in rural Wilkinson County, Georgia, lays the future home and safe-haven for Black families. Ashley Scott, a real estate agent and her friend, investor and entrepreneur Renee Walters, didn't initially plan on this ambitious project. As they moved forward with their vision, it sparked interest in a reality TV show.
What We Know:
News broke out last week of nearly 20 families in Georgia who created a pool of money to purchase land in a Georgia town. Scott made it clear that the goal is to create a safe-haven community for Black people. This idea quickly gathered widespread attention, including interest from big names in the entertainment industry to develop a reality TV.
Just some behind the scenes footage of when CNN came to Freedom, GA 9/9/2020 and interviewed VP, Ashley Scott of the Freedom Georgia Initiative! pic.twitter.com/3LMTdNyl3j

— Kenya Jasmine Sheats (@MyWayKay_) September 12, 2020
According to TMZ, there have been several production companies that have been linked to Lifetime, A&E, Oxygen, and HGTV which showed interest in producing the series. As of late, the only details about the series are that it will be based on the future community dubbed Freedom, Georgia.
This hard-working group of families, led by Scott and Walters, bought around 97 acres of land in Toomsboro, Georgia, a rural town of about 500 people, the U.S. Census Bureau estimates. The location is just two hours south of the city of Atlanta.
"Being able to create a community that is thriving, that is safe, that has agriculture and commercial businesses that are supporting one another and that dollars circulating in our community, that is our vision," stated Scott.
As far as the series is concerned, nothing has been set in stone. A concrete outline and timeline for both the TV and community project have not been revealed. However, it has been reported that members of the community project will have input before agreeing on the production of the series. They will have complete ownership of the footage and approval after the editing process.
The slight control members will have on the production of the show is to help keep the narrative straight and avoid it straying from a positive light. With so much awareness raised on this South Georgia project, the community has already established a website, "The Freedom Georgia Initiative," which gives more insight into their plans. The birth of the community was attributed to the "racial trauma, a global pandemic, and economic instabilities" that Black Americans have endured not only now, but for years.
The website shows the growing initiative, messages, and partners that have already teamed up to help make this dream a reality. The goal of Freedom, GA will be to create "an innovative community for environmentally sustainable-living, health & wellness, agricultural & economic development, arts & culture for generations to come".
Comments
comments
John Boyega Quits Perfume Brand Role After Being Cut from Chinese Ad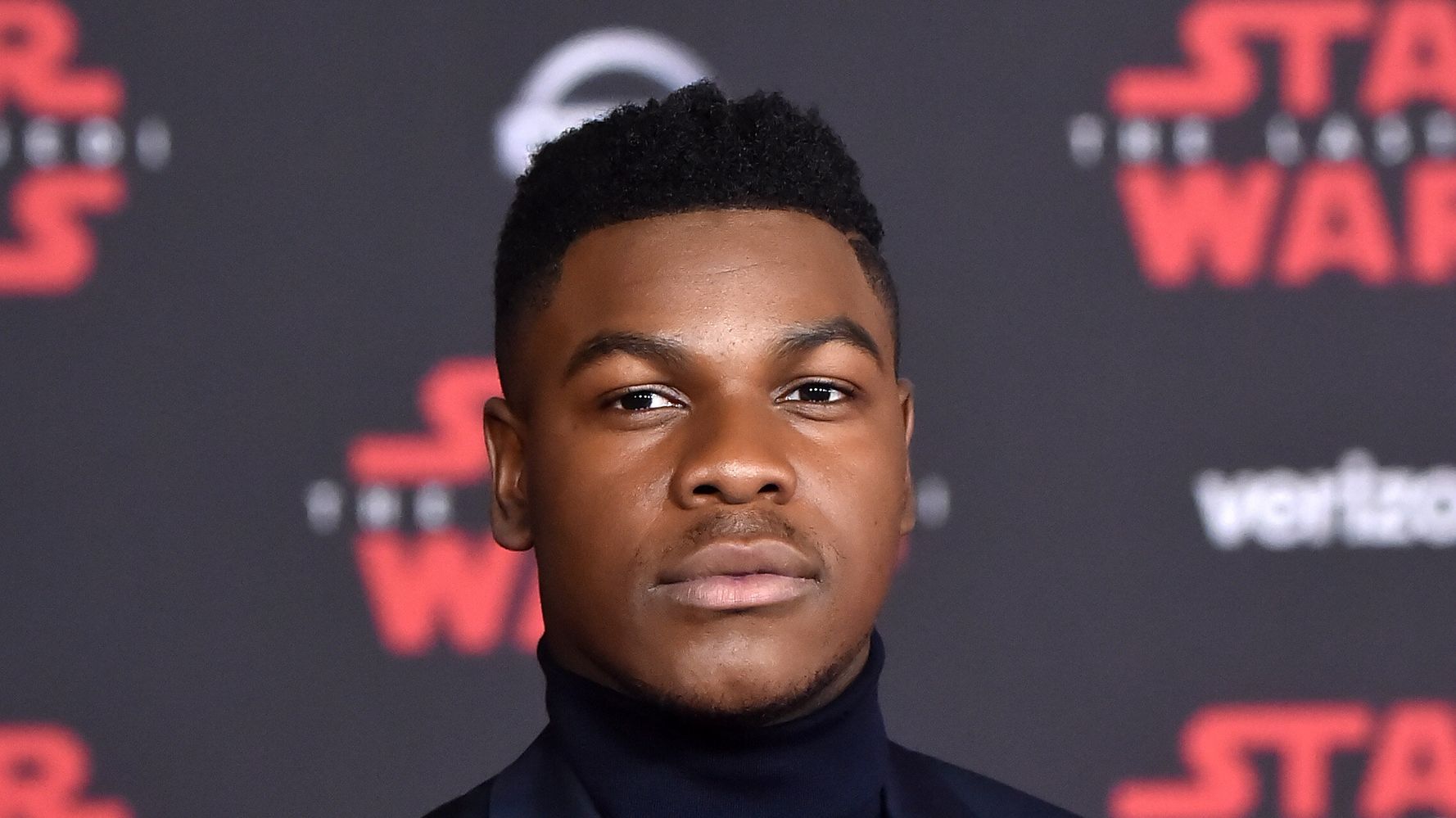 Actor John Boyega has cut ties with perfume brand, Jo Malone, after the company replaced Boyega with a Chinese actor for a campaign in China.
What We Know:
Jo Malone, a British perfume owned by Estée Lauder, assumed John Boyega as a global ambassador. However, the Star Wars star has stepped down from his position following the company's decision to replace Boyega in a Chinese campaign.
The original advertisement, called The London Gent, starred John Boyega in various settings, some that reference his Nigerian heritage. The advertisement featured Boyega's friends, family, and hometown. Although, for the Chinese campaign the actor was replaced with Chinese star Liu Haoran.
Boyega has faced this form of racial censorship before when a Star Wars advertisement in China removed the actor and some of his non-White costars from the country's movie posters.
Their decision to replace my campaign in China by using my concepts and substituting a local brand ambassador for me, without either my consent or prior notice, was wrong. The film celebrated my personal story– showcasing my hometown, including my friends and featuring my family.

— John Boyega (@JohnBoyega) September 14, 2020
Following the Jo Malone Chinese campaign, Boyega took to Twitter saying "While many brands understandably use a variety of global and local ambassadors, dismissively trading out one's culture this way is not something I can condone."
John Boyega is no stranger to speaking out against systemic racism and others issues of race. He has been very vocal following the recent deaths of Black and Brown people at the hands of police brutality. The actor even spoke at a Black Lives Matter protest in London's Hyde Park.
Jo Malone has since removed the Chinese advertisement featuring Liu Haoran and apologized.
Comments
comments