'Cheer' Star Jerry Harris Under FBI Probe, Allegedly Soliciting Sex from Minors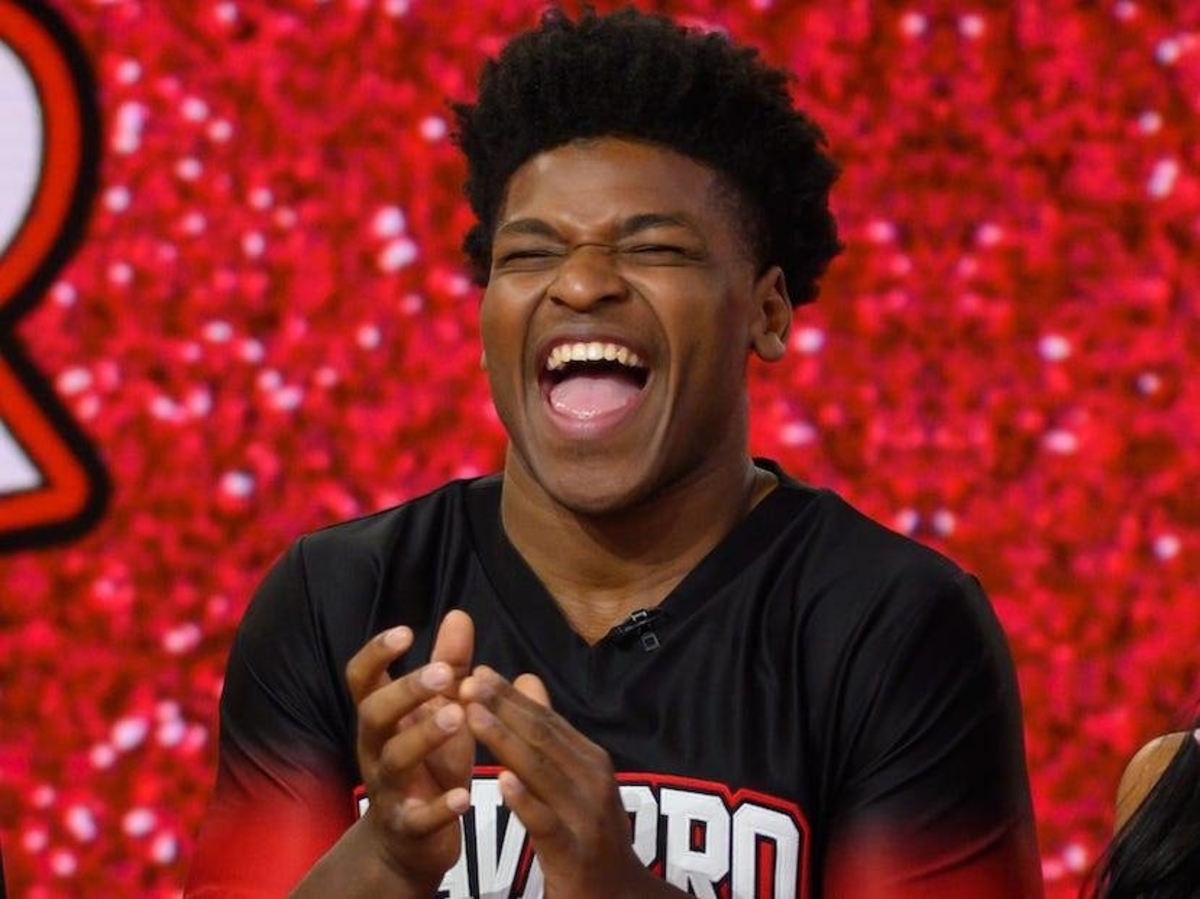 The FBI is currently investigating allegations that celebrity cheerleader, Jerry Harris, 21, solicited sexually explicit photos and sex from minors.
What We Know:
On Monday afternoon, agents searched Harris' home in Naperville, Illinois, as part of the investigation. "The FBI is conducting court-authorized law enforcement activity in the area," Siobhan Johnson, FBI special agent and public affairs officer said but declined further comment. Harris, who gained national prominence when he was featured in Netflix's recent docuseries, Cheer, has not been criminally charged.
The criminal investigation is based on allegations from 14-year-old twin brothers. In an interview with USA TODAY, both boys described a pattern of harassment, both in-person at cheer competitions as well as online, stating that it started when they were 13 and Harris was 19. They also shared that it had occurred for over a year. Harris is accused of asking one of the brothers to have sex with him in 2019 at two Varsity cheerleading competitions.
"What everyone is seeing of Jerry Harris, from the outside view, from social media, is a completely different person from when you actually know him," Charlie, one of the boys who has accused Harris of abuse, said: https://t.co/suElp0nAQQ pic.twitter.com/NyH0n81x04

— USA TODAY (@USATODAY) September 15, 2020
The allegations were additionally reported to police by Varsity Brands, a private company that dominates the cheerleading industry. On August 1st, in a series of letters to police in Florida and Texas, Varsity's Chief Legal Officer Burton Brillhart said the company had learned of "inappropriate sexual conduct" allegations against Harris and was reporting the information to authorities as required by law. Brillhart went on to say, "we have barred this person from having any affiliation with Varsity Brands or any of its subsidiaries or affiliates, now and in the future."
The brothers, Charlie and Sam, whose last name is withheld as the boys are minors and alleging abuse, and their mother sat down with USA TODAY in August for an interview in their home. The family provided screenshots from five text and social media conversations between the boys and accounts they say belong to Harris. Several include messages explicitly requesting nude photos or sex. In one conversation on Snapchat, an account with the name ".jerry harris" responded to a photo of Charlie stretching his leg above his head. "Do it naked and take a video and show me," Harris replied privately, according to a screenshot provided to USA TODAY.
The family said that the FBI interviewed both boys on August 28th and Charlie again on September 11th. They said the agency had pulled data from their cellphones and requested documentation from competitions where they interacted with Harris. Charlie shared that the interactions with Harris left him struggling with anxiety. He said he lost sleep, cried at school, and watched his grades suffer.
"It was just eating me alive," Charlie said. "It was just making me so gross and uncomfortable. Every time I saw his name or something like that, I was just cringing about it."
The allegations against Harris have been reported to at least four other law enforcement agencies in Texas and Florida as well as to the U.S. All-Star Federation, which governs the competitive cheerleading discipline in which Harris and the boys compete. The family said they filed two complaints with USASF, the first sent May 15th which received only a brief response from USASF Vice President of Membership Amy Clark, and a second on July 9th in which Clark called the family the next day.
Court records show the family filed a lawsuit on Monday in Texas as well against Harris, Varsity, USASF, and the Cheer Athletics gym at which Harris has cheered. In the suit, the family accuses Harris of sexual misconduct and the cheer organizations of negligence and failures to protect the boys from abuse. It also claims Harris sexually exploited others in the cheer community. Attorney Sarah Klein, who represents the family, said she hopes the public will "let the truth play out" and not defend Harris simply because of his celebrity persona.
Harris became the breakout star for Netflix's Emmy nominated docu-series Cheer which follows Texas' Navarro College cheerleaders in their quest for a national title. Harris attracted fans with his positive attitude as he is often seen on the sidelines, shouting encouragement at teammates as they practice difficult skills. Since the show premiered in January, Harris stood on a stage with Oprah Winfrey with a mic in hand, pumping up the crowd with his famous "mat talk," interviewed celebrities on the red carpet of the Oscars for The Ellen DeGeneres Show, and filmed a short video with former Vice President Joe Biden, encouraging young Black voters to turn out on Election Day.
The boys claim their relationship and interactions with Harris began before the release of Cheer. Charlie said he was 13 when he randomly received an Instagram follow request from Harris, then 19, which he accepted despite not knowing Harris because he had just recently joined competitive cheerleading and knew of Harris. According to a screenshot of the interaction, during the first conversation, Harris asked how old he was and then, after learning he was 13, asked Charlie to send photos of his face and butt. Harris and Charlie also later connected on Snapchat which Charlie said that they used to speak often, including late at night, and that their conversations were "friendly but also sexual in nature".
Both brothers said Harris asked them for nude photos but said that Harris was more aggressive in conversations with Charlie. Charlie said he declined but Harris began pressuring him to reconsider and threatened to unfriend or block him if he didn't comply. Eventually, Charlie said, he did what Harris asked. "I don't like it when people are mad at me," Charlie said. "So I was trying to please him any way I could."
In February 2019, Charlie said, Harris cornered him in a secluded bathroom at the American Cheerleaders Association's national competition in Fort Worth and begged him to have sex. Harris was 19 and Charlie was 13 at the time. Harris' Instagram account shows he attended that competition. Three months later, Charlie said Harris propositioned him again while they were at The Summit cheerleading competition in Orlando, Florida. The family provided screenshots of the text messages Charlie said he received from Harris.
View this post on Instagram
The boys' mother said she found the explicit messages on Charlie's phone earlier this year and told him to immediately delete all of it, a decision she said she now regrets. Originally, she planned on leaving things alone and just moving forward, but she reconsidered that decision a few months later after the boys told her they both had been sexually assaulted by a cheerleading coach, Shaquille Brown, at a party in May. They reported it to police immediately and another athlete corroborated the story, witnessing the abuse. Brown was arrested in July for sexual assault of a child and has been suspended by U.S. All Star Federation. The situation with Brown made her realize the situation with Harris was not an isolated incident, and worried it was part of a pervasive problem in cheerleading.
The boys shared they received massive pushback from both friends, fellow cheerleaders, and fans of the show when they decided to speak out. "I would not be putting myself out there and doing all this stuff and literally losing my friends about this for no reason," Charlie said. "It is not normal. Jerry is just an example of how you can see someone as one way, but they're truly a different person."
Harris released a statement denying the allegations. "We categorically dispute the claims made against Jerry Harris, which are alleged to have occurred when he was a teenager," the spokesperson told Variety in a statement. "We are confident that when the investigation is completed the true facts will be revealed."
Netflix declined to comment on the Harris' allegations. Find the full interview with Charlie and Sam as well as the screenshots provided by the family here.
Comments
comments
Suspect Arrested for Mailing Ricin Envelope to White House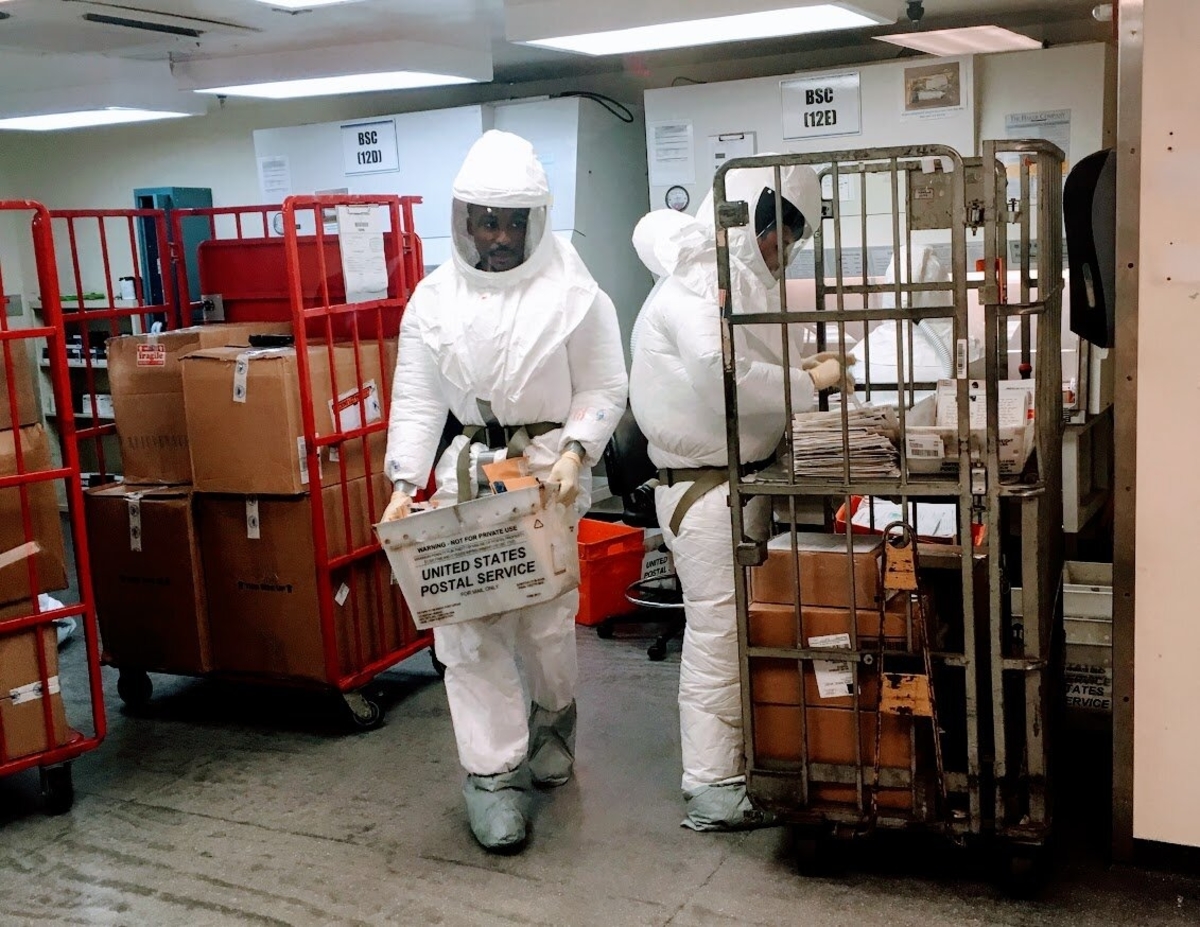 Last week, a letter addressed to President Donald Trump tested positive for the deadly poison ricin when it was intercepted before reaching the White House. Over the weekend, a suspect was arrested.
What We Know:
The woman who is considered the prime suspect in connection to the ricin letter was arrested on Sunday as she tried to enter the United States from Canada, two federal law enforcement officials said. An FBI spokesperson confirmed the arrest but said the agency is still actively investigating the suspicious letter. No further details have been given.
Law enforcement officials said the suspect was detained by Customs and Border Protection agents and the woman was taken into custody while traveling across Peace Bridge, which connects Fort Erie, Ontario, and Buffalo, New York. The suspect also had a firearm in possession.
The woman is a Canadian national and according to two American officials, she was attempting to enter the United States nearly a year after she had been deported for engaging in criminal activity. A senior intelligence officer shared that the suspect had been living in the United States last year and was arrested in March 2019 by police in Mission, Texas, for possession of an unlicensed weapon, resisting arrest, and carrying a fake driver's license. After the arrest, authorities discovered that she had overstayed her six-month visa and by committing a crime while in the United States, had violated the terms of her passport. She was then deported back to Canada.
The Joint Terrorism Task Force in Washington has been leading the investigation into who sent the ricin tainted letter to the White House, addressed the Trump. The task force is also investigating other envelopes containing ricin sent to a sheriff's office and a detention facility in Texas.
Over the weekend, law enforcement agents said that the letters could have been sent from Canada, but that it was not clear when they were sent. The envelope, which was addressed to Trump, was intercepted at the final off-site processing facility before mail is sent to the White House mailroom, according to multiple law enforcement officials. All mail sent to the White House and other federal agencies in Washington are irradiated by the Postal Service and sorted in a separate facility that samples the air for suspicious substances.
Two law enforcement officials said that no links to any international terrorist groups have been found. "An arrest was made of an individual allegedly responsible for sending a suspicious letter," the F.B.I. said in a statement. "The investigation is ongoing."
This is the second time someone has tried to send ricin to Trump. In 2018, a Navy veteran named William Clyde Allen was arrested and charged in a seven-count federal indictment for sending mail suspected of containing ricin to Trump and to top Pentagon and other national security officials. President Obama had two separate people attempt to send him letters with ricin during his terms in office.
Ricin is a poison that is part of the waste produced when castor oil is made and has no known antidote.
Comments
comments
Solicitation Charges Against Patriots Owner Robert Kraft Will Likely Be Dropped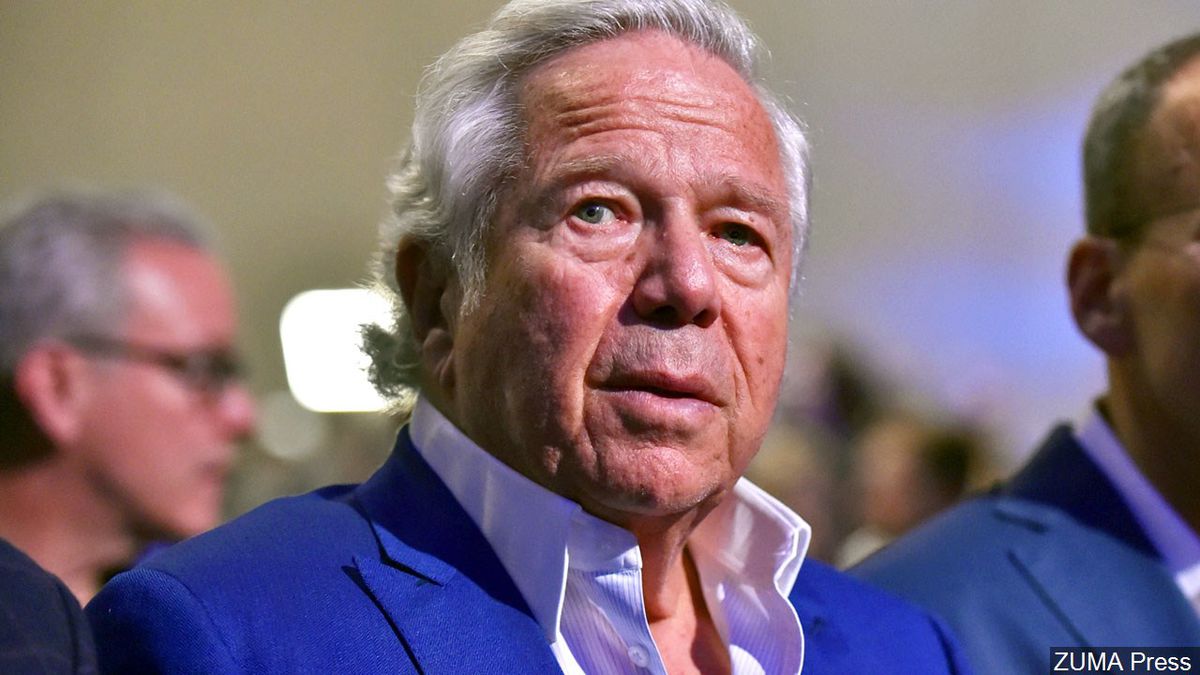 New England Patriots owner Robert Kraft appears to be victorious in his Florida solicitation case as there likely will not be an appeal by prosecutors.
What we know:
The Florida solicitor general has decided not to seek an appeal of the solicitation of prostitution case against Kraft, according to the office of Florida Attorney General Ashley Moody. Video evidence in the case was thrown out by a lower court and the state appeals court upheld the decision in August.
Solicitor General Amit Agarwal considered appealing the case with Florida's Supreme Court, according to the attorney general's press secretary Kylie Mason. Mason said that the prosecution decided to not move forward with the case because a Supreme Court decision against the State "could have broader, negative implications beyond the limited facts of this case, which could affect law enforcement efforts in the future."
Kraft was allegedly caught on secret camera eliciting sex at a West Palm Beach spa in 2019. He was charged with two misdemeanor counts of soliciting prostitution. His legal team successfully argued that being caught on hidden cameras violated his Fourth Amendment rights and Florida law. A Palm Beach County judge ruled that the video could not be used as evidence.
The appellate court ruling called the law enforcement surveillance of Kraft "extreme" and that their techniques were unwarranted. With the criminal case against him gutted and the solicitor general not seeking an appeal, the charges will likely be dropped and Kraft will walk away victorious.
Kraft pleaded not guilty during his case and has publicly apologized, saying he has "hurt and disappointed my family, my close friends, my co-workers, our fans and many others who rightfully hold me to a higher standard."
Comments
comments
Nigeria State Says Rapists Will Face Surgical Castration, Death Penalty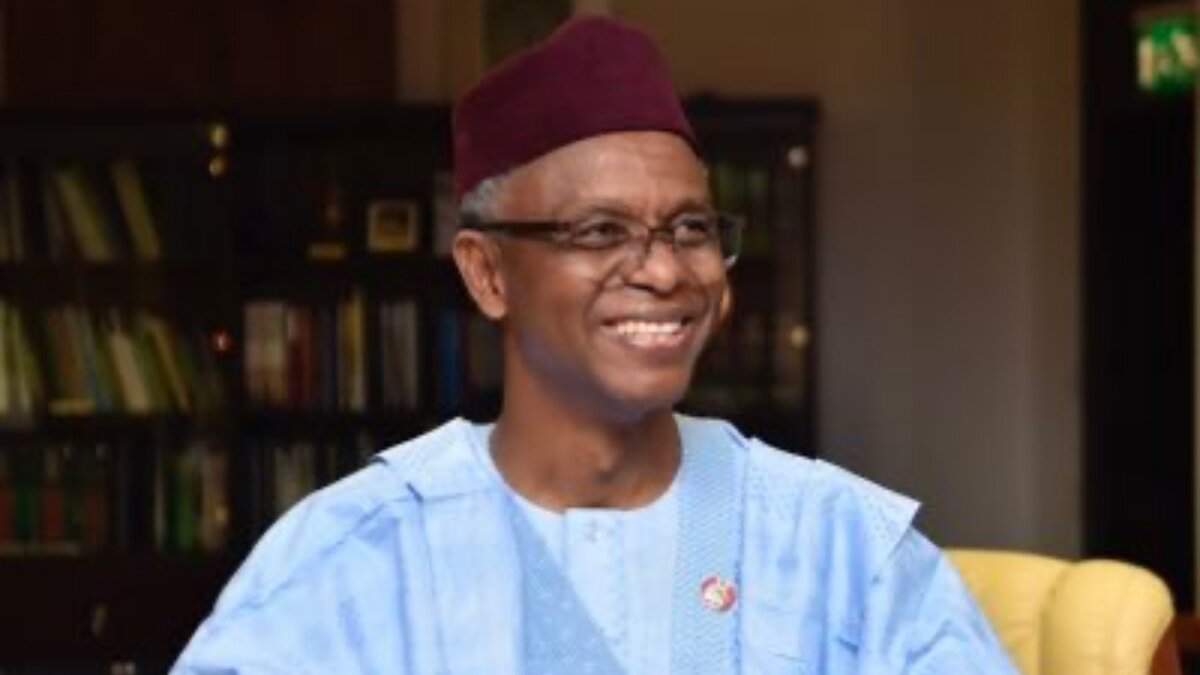 The Governor of Nigeria's Kaduna state signed and executed a law that states, men charged with rape will face surgical castration, and anyone who rapes a child under age 14 will face the death penalty.
What We Know:
Governor Nasir Ahmad el-Rufai, stated these drastic measures are to protect children from serious crimes. Its not only men who will be facing heavy punishment, but any women charged of raping children may also be punished with bilateral salpingectomy, or the removal of their fallopian tubes, and death.
The former law had a maximum penalty of 21 years incarceration for the rape of an adult and life incarceration for the rape of a child.
Related cases of rape in Nigeria have sky-rocketed significantly during the months of coronavirus limitations, urging the state's governors to declare a state of emergency. Women's groups have called for stricter measures, including the death penalty.
Kaduna state's new law is the strictest against rape in Nigeria, Africa's most populous country.
This new law comes two days after Pakistan's Prime Minister Imran Khan proposed surgical castration as punishment due to the violent gang rape to a woman who ran out of gas on a lonely highway in the country's Punjab province.
Here in the United States, Alabama Gov. Kay Ivey signed into law a bill ordering "chemical castration" last year as a punishment for convicted child molesters as a circumstance of parole. The law would require sex offenders whose crimes have to do with children under 13 to simply receive medication meant to lower their testosterone levels and sex drive.
Seven other U.S. states have such penalties on the books, but it is seemingly rarely used and is highly controversial.
Maybe other states will follow in Nigeria's shoes and see that leading by example can make a difference and save our children!
Comments
comments