Giannis Antetokounmpo Unfollows Bucks Teammates on Social Media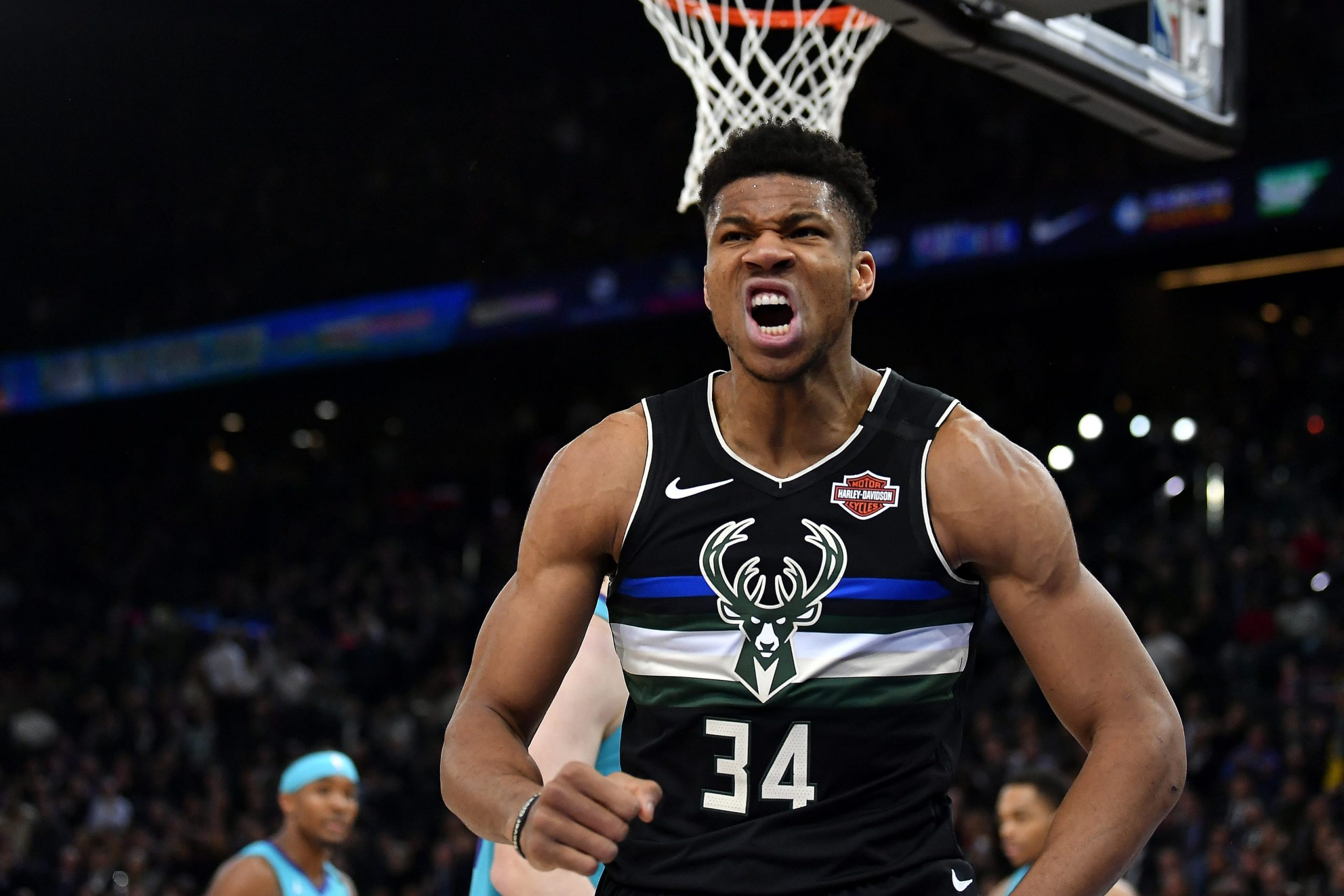 Reigning MVP and Defensive Player of the Year Giannis Antetokounmpo sparked speculation about his future with the Milwaukee Bucks after unfollowing his teammates and the franchise on Instagram.
What We Know:
Giannis Antetokounmpo allegedly unfollowed all of his Bucks teammates, except for his brother Thanasis, on Instagram. Taking a closer look, it appears that he has unfollowed almost everyone. According to Giannis' Instagram page, he is only following eight accounts, all of which belong to his family members or his girlfriend.
The rumor mill surrounding Giannis has been busy following the Bucks' elimination from the playoffs. Giannis limiting his social circle on Instagram to just the closest people in his life probably means nothing, but the optics of it add to the fire surrounding his future in Milwaukee.
We've seen situations similar to Giannis' play out throughout NBA history with LeBron James and Kevin Durant. It's becoming more common for star players to leave their original teams if they can't get over the hump and win a championship. In Giannis' case, the Milwaukee Bucks have been the best regular-season team in the league for the past two seasons, but have suffered embarrassing collapses in the playoffs. With his free agency coming up in the 2021 offseason, the whole league is watching to see what Giannis and the Bucks will do.
Giannis and Bucks co-owner Marc Lasry had a meeting on Friday, according to ESPN's Adrian Wojnarowski. Reports from the meeting say that Lasry assured Giannis that the Bucks would do whatever it takes to deliver him a championship roster, including going into the luxury tax. Even though the Bucks supporting cast played well during the regular season, their performance during the playoffs has left something to be desired. Money won't be the answer to everything, but being willing to spend on the right kinds of players will be the Bucks' best chance to keep Giannis.
Giannis will be eligible for a supermax extension from the Bucks this offseason worth 35% of the salary cap – between $220 and $250 million over five years. The supermax was created so a player's original team could offer them a significantly larger contract than any other team. Although the deal sounds sweet and several stars have signed it in recent years, it is not unheard of for players to turn it down.
Comments
comments
NFL Levies Over $1M in Fines Against Teams, Coaches Who Didn't Wear Masks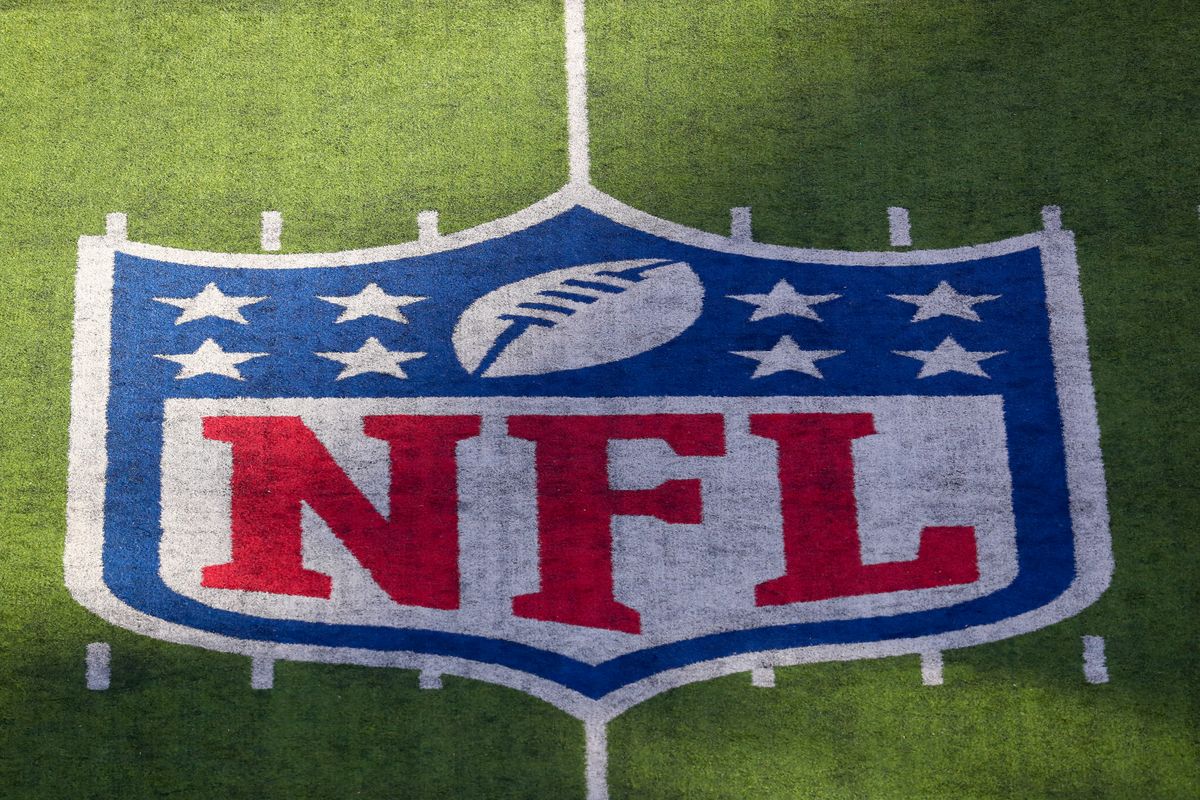 Three NFL teams and their coaches were fined for not wearing face coverings during games this past Sunday.
What We Know:
The teams facing fines are the Seattle Seahawks, the San Francisco 49ers, and the Denver Broncos. Each team is being fined $250,000 and the head coaches of those teams, Seattle's Pete Carroll, San Francisco's Kyle Shanahan, and Denver's Vic Fangio, were also each fined $100,000 for not wearing a face-covering during their games. Carroll, Shanahan, and Fangio were all seen wearing their gaiter masks around their necks repeatedly on Sunday.
Last week, the NFL's executive vice president of football operations, Troy Vincent, sent a memo to all league clubs cautioning all coaching personnel to wear their masks at all times. In the memo, Vincent said that any team or coach who failed to meet and follow the protocols would be fined.
The memo came after the first NFL Sunday in which several NFL coaches were seen not following the league's protocols for face coverings intended to protect players and coaches alike from the spread of the coronavirus. The NFL protocol is that either a mask or a face shield that covers their nose and mouth must be worn on the sidelines and in the bench area during games at all times.
"We must remain vigilant and disciplined in following the processes and protocols put in place by not only the league, union, and clubs, but also by state and local governments," Vincent said in the memo. "The NFL-NFLPA Game Day Protocol, which reflects the advice of infectious disease experts, club medical staff, and local and state governmental regulations requires all individuals with bench area access (including coaches and members of the club medical staff) to wear face coverings at all times."
During Monday night's game in Las Vegas, both Saints head coach Sean Payton and Raiders head coach Jon Gruden were seen without face coverings. In March, Payton was the first person in the NFL to publicly share that he tested positive for the coronavirus. Gruden, when asked about it in his post-game interview, said he also previously had the virus and would accept the fine if the NFL ordered it. It is expected both teams will face fines later today.
The three teams have not commented on their fines.
Comments
comments
Solicitation Charges Against Patriots Owner Robert Kraft Will Likely Be Dropped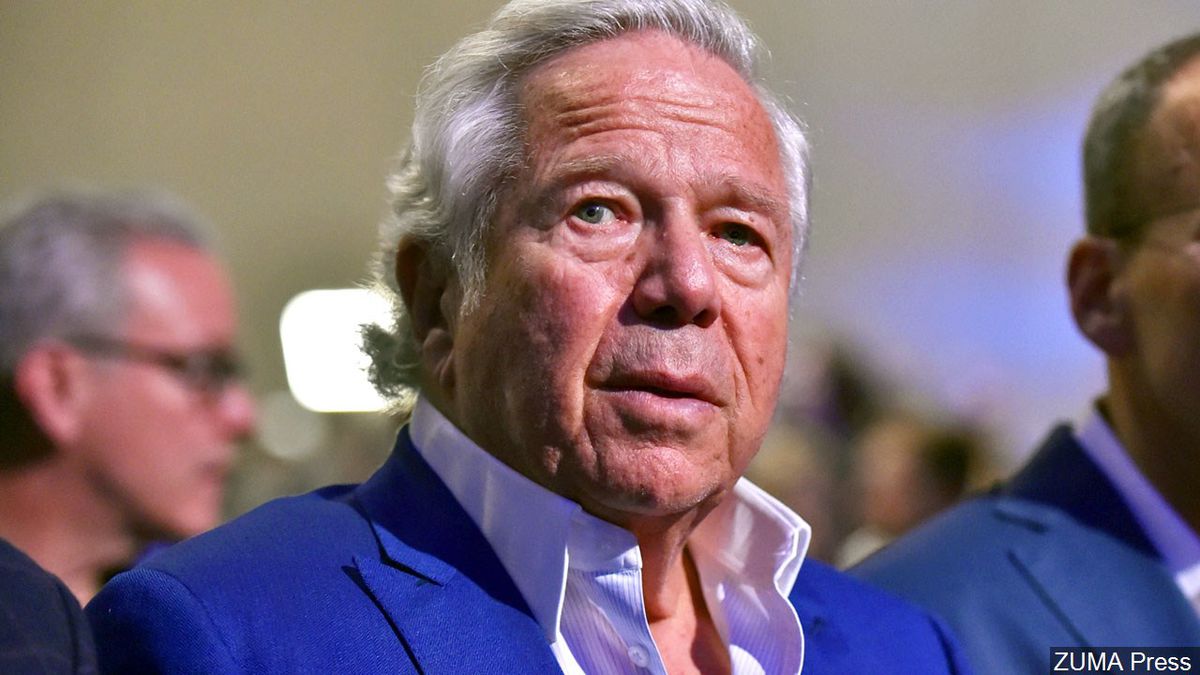 New England Patriots owner Robert Kraft appears to be victorious in his Florida solicitation case as there likely will not be an appeal by prosecutors.
What we know:
The Florida solicitor general has decided not to seek an appeal of the solicitation of prostitution case against Kraft, according to the office of Florida Attorney General Ashley Moody. Video evidence in the case was thrown out by a lower court and the state appeals court upheld the decision in August.
Solicitor General Amit Agarwal considered appealing the case with Florida's Supreme Court, according to the attorney general's press secretary Kylie Mason. Mason said that the prosecution decided to not move forward with the case because a Supreme Court decision against the State "could have broader, negative implications beyond the limited facts of this case, which could affect law enforcement efforts in the future."
Kraft was allegedly caught on secret camera eliciting sex at a West Palm Beach spa in 2019. He was charged with two misdemeanor counts of soliciting prostitution. His legal team successfully argued that being caught on hidden cameras violated his Fourth Amendment rights and Florida law. A Palm Beach County judge ruled that the video could not be used as evidence.
The appellate court ruling called the law enforcement surveillance of Kraft "extreme" and that their techniques were unwarranted. With the criminal case against him gutted and the solicitor general not seeking an appeal, the charges will likely be dropped and Kraft will walk away victorious.
Kraft pleaded not guilty during his case and has publicly apologized, saying he has "hurt and disappointed my family, my close friends, my co-workers, our fans and many others who rightfully hold me to a higher standard."
Comments
comments
Michael Jordan and Denny Hamlin Start NASCAR Team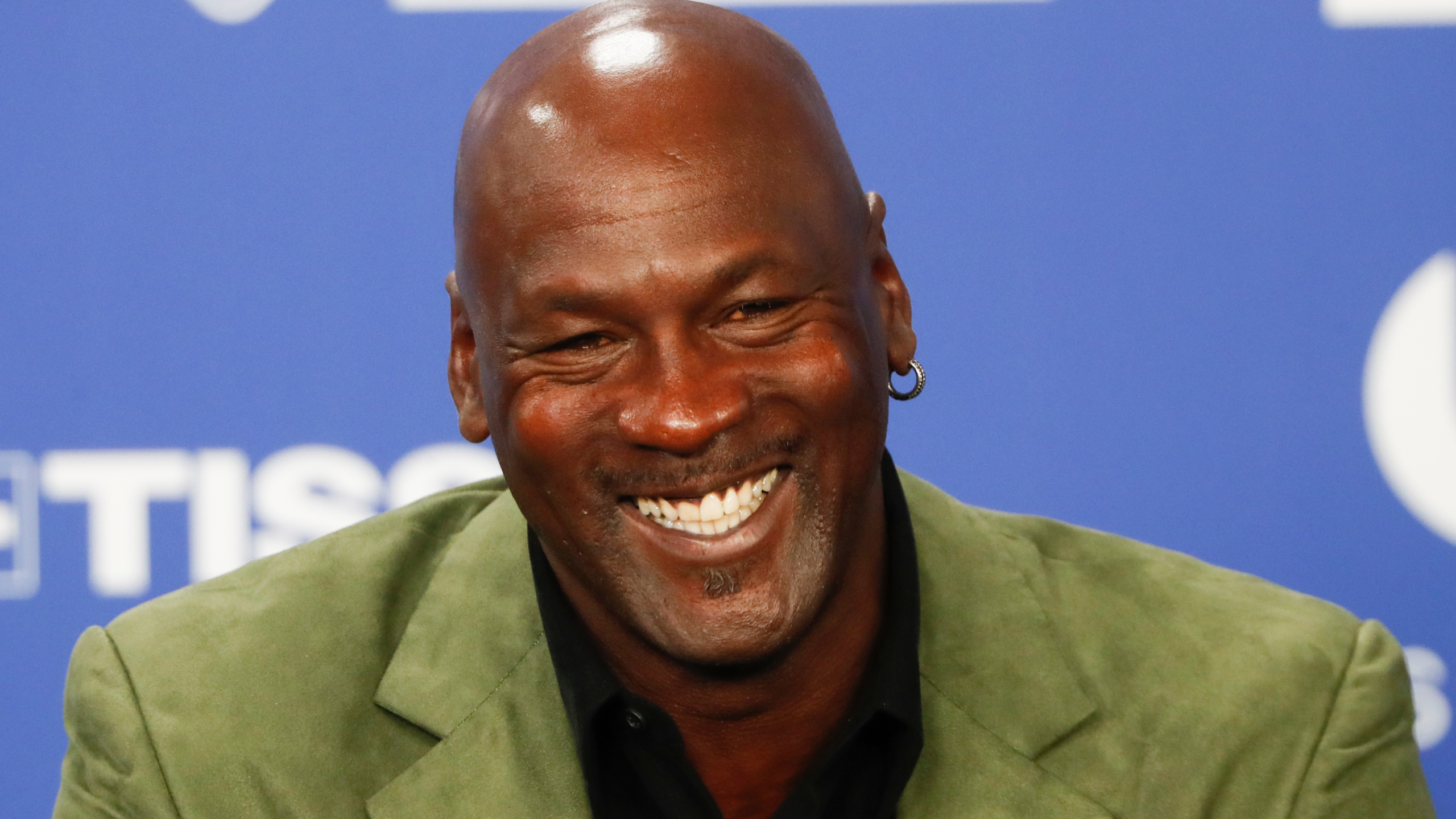 Michael Jordan and Denny Hamlin will start a new NASCAR team for 2021, featuring Bubba Wallace as their driver.
What we know:
Hamlin announced Monday that he was partnering with Jordan for the new NASCAR team, scheduled to debut in 2021. Bubba Wallace will represent the team as their lone driver.
Tonight, I'm excited to announce MJ and I are starting a new, single car @NASCAR Cup Series team for 2021. Deciding on a driver was easy – it had to be @BubbaWallace. pic.twitter.com/nIJv0X6ZOX

— Denny Hamlin (@dennyhamlin) September 22, 2020
Wallace, 26, joins Jordan and Hamlin's team just days after announcing his departure from Richard Petty Motorsports. He is the only Black driver at NASCAR's top level. He finished the 2020 season 23rd in the series standings and had one top-five finish and five top-10 finishes.
Wallace made headlines in NASCAR for being vocal about racial justice and police brutality. He called for a ban of the Confederate flag from NASCAR events, which the organization made official days later. Wallace also discovered a rope tied as a noose in his garage stall at Talladega Superspeedway.
Michael Jordan continues to expand his empire as he already owns the Charlotte Hornets basketball team of the NBA and his Jordan Brand merchandise is some of the best-selling in the world. This team will be his first jab at NASCAR and he said his family and him have been fans his whole life.
In his statement, Jordan emphasized the importance of social change and progress when it comes to NASCAR. "Historically, NASCAR has struggled with diversity and there have been few Black owners. The timing seemed perfect as NASCAR is evolving and embracing social change more and more. In addition to the recent commitment and donations I have made to combat systemic racism, I see this as a chance to educate a new audience and open more opportunities for Black people in racing," he said.
NASCAR rules prohibit current drivers from owning a team and driving for another, but Hamlin has worked it out by having Jordan be the primary owner.
Comments
comments