LA Sheriff Challenges LeBron James to Match Reward Money for Gunman Who Attacked Deputies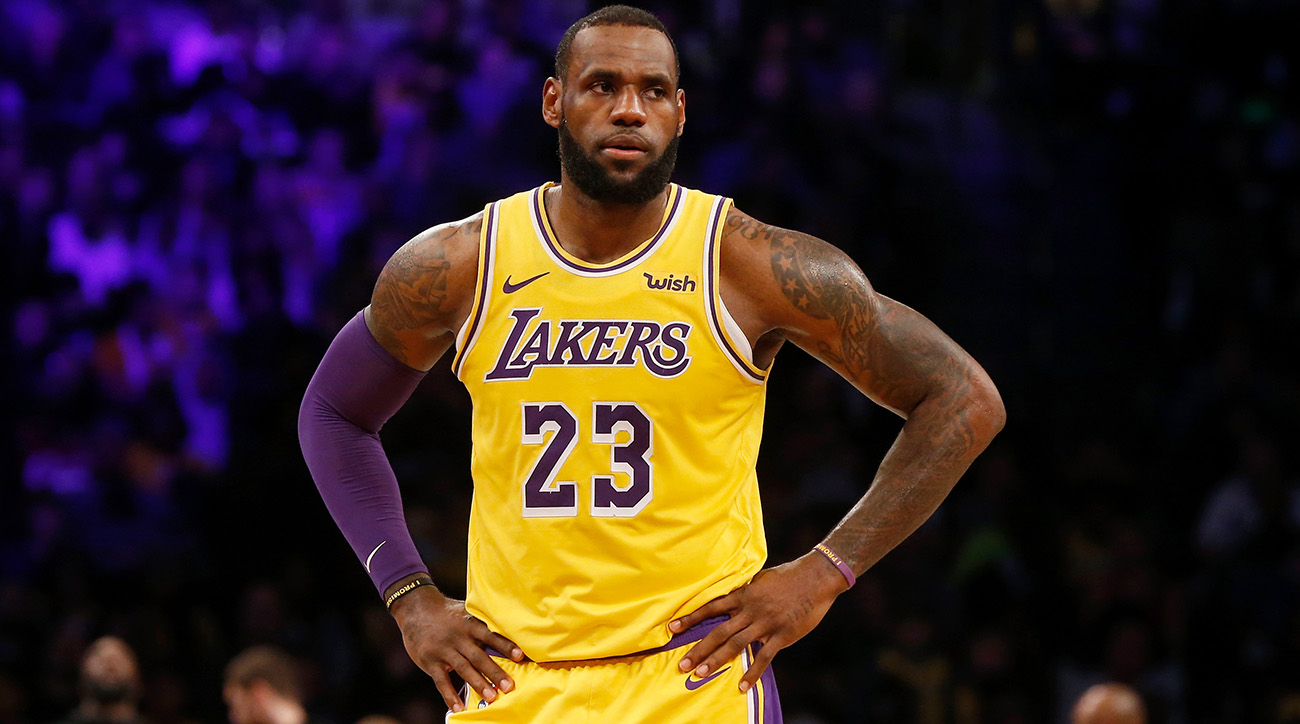 Los Angeles County Sheriff Alex Villanueva challenged the NBA star Monday in hopes of creating a better chance of finding the man who shot two Compton police deputies, Fox News reports.
What We Know:
The current reward for information regarding the suspect and his whereabouts currently sits at $175,000, $100,000 of which came from the county while the remaining $75,000 came from two private donors. Villanueva challenged the Lakers forward to match that amount Monday speaking on the John Phillips Show, a KABC radio program.
"This challenge is to LeBron James. I want you to match that and double that reward," Villanueva said. "I know you care about law enforcement. You expressed a very interesting statement about your perspective on race relations and on officer-involved shootings and the impact that it has on the African-American community and I appreciated that. But likewise, we need to appreciate that respect for life goes across all professions."
James has been an active supporter of the fight for racial equality. He has been particularly vocal about the shootings of African Americans by police officers that have come to light following the death of George Floyd. The following tweet details his reaction to the shooting of Jacob Blake in Kenosha, Wisconsin.
And y'all wonder why we say what we say about the Police!! Someone please tell me WTF is this???!!! Exactly another black man being targeted. This shit is so wrong and so sad!! Feel so sorry for him, his family and OUR PEOPLE!! We want JUSTICE https://t.co/cJxOj1EZ3H

— LeBron James (@KingJames) August 24, 2020
The LeBron James Foundation has not yet returned Fox News' messages for a statement.
LeBron James and the Los Angeles Lakers have advanced to the Western Conference Finals in the NBA bubble where they'll face the winner of Tuesday's Western Conference Semifinal game 7 matchup between the LA Clippers and the Denver Nuggets.
Comments
comments
US Supreme Court Rules Pennsylvania Mail-In Ballots WILL Count Up to Three Days Post-Election Day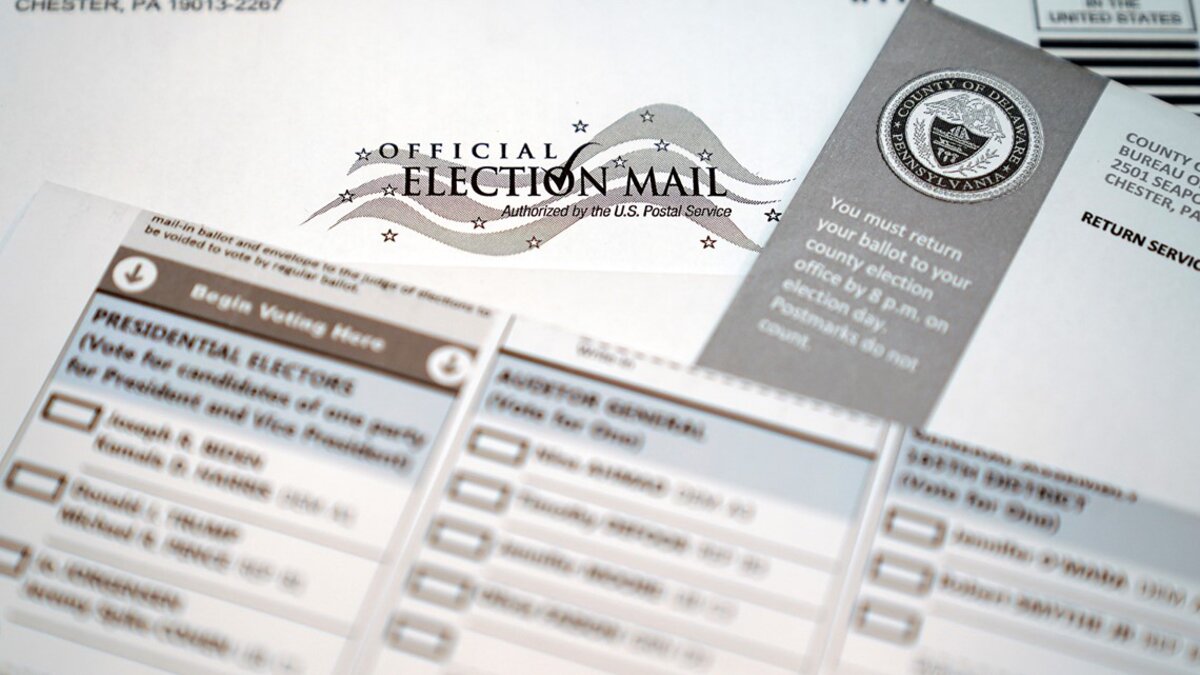 This unusual election year has left many split on deciding how to vote. For those mail-in voters, a Supreme Court ruling has permitted Pennsylvania to count ballots that are mailed in up to three days following the Nov. 3 election.
What We Know:
Although the outcome showed justices divided 4-4 on Monday, it wasn't enough to overturn the decision. The state Supreme Court ruling will stand and it requires all county election officials to receive all mail-in ballot received up until Nov. 6 regardless of the postmark is unclear and long as it meets the time constraint.
In this scenario, Republicans have been the main opposition, including President Donald Trump's campaign. The pushback from conservatives has been over the deadline extension for counted votes. They argue that it violates a federal law that sets Election Day as the first Tuesday of November, typical after the first Monday, and the constitutionality of this choice is reserved for lawmakers, not the courts.
Lawrence Tabas, the state Republican Party chairman, has stated that the party disagrees with the decision and, citing the tight 4-4 decision, "it only underscores the importance of having a full Supreme Court as soon as possible".
"To be clear, the Supreme Court decided not to grant a stay — which does not mean the actions of the Pennsylvania Supreme Court would withstand a legal challenge to their judicial overreach should the court hear the case," Tabas said.
On the other side of things, Nancy Patton Mills, chairwoman of the Pennsylvania Democratic Party, blamed Republicans for attempting to invoke confusion among voters who have yet to pick a side this election. She said in a statement that the outcome of this ruling is "a significant victory for Pennsylvania voters".
The state's high court has considered that postal service delays may end up invalidating a large portion of mail-in ballots. Since the COVID-19 pandemic has hindered the regular election process, the state's courts acted upon the power they have to extend election deadlines during a disaster emergency, of which this health crisis can be considered one.
Since the decision, Chief Justice John Roberts along with liberal Justices Samuel Alito, Neil Gorsuch, Brett Kavanaugh, and Clarence Thomas banded together to reject Pennsylvania Republicans' attempt to block the state court ruling, which would have halted absentee ballots by Election Day.
Comments
comments
The Beastie Boys Don't License Music for Ads, But They Made an Exception for Biden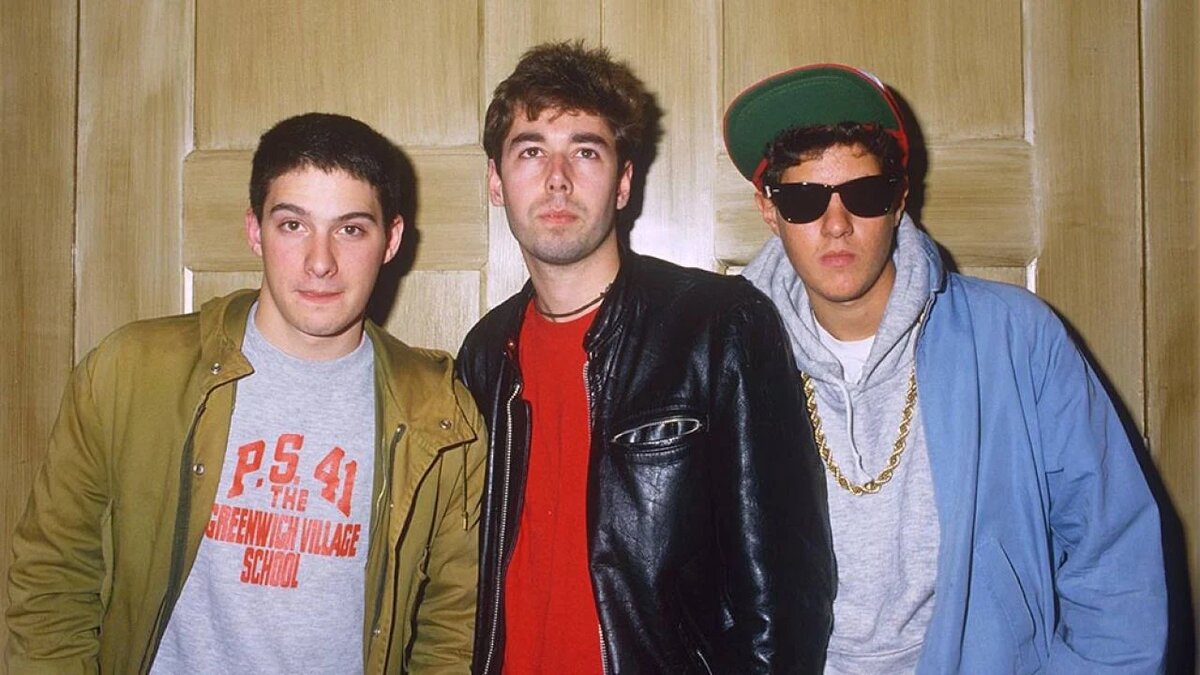 The Democratic campaign hit its viewers and followers with an unexpected ad at the end of Sunday's Steelers/Browns game. The Beastie Boys, who rarely ever license any of their music for advertisements, ended that streak when portions of their hit song "Sabotage" appeared in Joe Biden's "The Blind Pig" presidential campaign ad.
What We Know:
This ad was very straight and to point when addressing the current administration's failure in handling the ongoing COVID-19 pandemic. It specifically focuses on how the virus' shutdowns have crippled the live music industry, much like many others. The star of the ad was a well-known local club in Ann Arbor, Michigan, the Blind Pig, which has remained with little to no business.
Again like many other businesses, it is in danger of closing forever after 50 years of being a pillar of the community for Ann Harbor. The owners place much of the blame on President Trump's response to the health crisis. A Biden campaign spokesperson stated that the main reason the Beastie Boys agreed to the use of their hit "Sabotage" in the ad was because of their belief that this is one of the most important elections of our time.
"Everywhere I go, people have a story about the Blind Pig," Joe Malcoun, co-owner of the Blind Pig, says in the commercial. "The Blind Pig has been one of those clubs that attract artists from all genres. For 50 years, the Blind Pig has been open and crowded, but right now, it's an empty room." Malcoun goes on to say how he is not alone in this fight and without much more revenue, he believes they could be done for. Many businesses have and are currently undergoing their own financial issues and many not make it out of the pandemic unscathed.
"This is Donald Trump's economy: There is no plan and you don't know how to go forward. It makes me so angry. My only hope for my family and for this business and my community is that Joe Biden wins this election," he continued.
According to the club's website, The Blind Pig began as a popular blues spot in the '70s but it eventually turned into an all-genre nightspot which ended up hosting big acts such as Nirvana and Soundgarden. The Michigan oriented ad aired on TV just a day after Donald Trump held a rally in the known swing state and only two days after Biden paid his own campaign visit there.
Viewers can hear the classic Beastie Boys tune roughly 40 seconds into the one-minute ad. The timing allows for the spontaneous appearance of Biden and running mate Kamala Harris in masks.
After the death of one of the founders of the group, Adam Yauch, he made a note on his will that any music he was involved in making should not be used for advertising by any means. This prompts the group to previously suing Monster Energy and GoldieBox for use of their songs in the past but "Sabotage" has appeared in trailers for Star Trek and the Destiny 2 videogame.
Comments
comments
Judge Blocks Trump Plan to Cut Food Stamps for 700,000 Adults
A recent motion by the Trump administration was aimed at making it more challenging for certain demographics to receive government aid known as food stamps. In a 60 plus page document, Chief U.S. District Judge Beryl A. Howell of D.C. shot down their effort of what seemed to be a blatant disregard of how a move like this would significantly impact so many Americans during a time of the pandemic.
What We Know:
The ruling follows the Trump administration's nearly yearlong effort to change and reduce the amount of people who rely on food stamps, also known as the Supplemental Nutrition Assistance Program (SNAP). The proposal was originally made during a time when the U.S was in the middle of economic prosperity and record low unemployment rates before the events of this year. The new rules in the plan would have greatly limited access to the program.
As the story goes, the COVID-19 pandemic brought a once-booming economy to a grinding halt and placed millions of Americans into the unemployment line. Numbers continue to look grim as roughly 25 million adults are still without jobs and are currently claiming unemployment benefits. The unemployment rate as of September is sitting at nearly 7.9%, almost double of what it was in February.
In Judge Howell's ruling, she stated that the U.S. Department of Agriculture, the organization in charge of SNAP, had remained usually quiet on how many people would have been affected by the administration's rule change as the pandemic continues to plague the nation. She cited that the number of people signing up for SNAP has risen 17%, about 6 million new recipients, since May.
The rule change has been called "a vivid illustration of this relentless ideology that's not informed by the economic realities of people, whether they are in the pandemic or not in the pandemic," by Stacy Dean vice president for food assistance policy at the Center on Budget and Policy Priorities. "The judge called them out for trying to steamroll through policy with seemingly no effort to incorporate feedback" on concerns from states and other groups.
Howell also noted that the Trump administration had failed to give any reasons as to why the food stamp requirements needed to change. It targeted many "able-bodied adults without dependents," meaning all adults ages 18 to 49 who don't have children or family members with disabilities.
This demographic of adults are typically limited to three months of food stamps within a three-year period unless they acquire employment or happen to be enrolled in a worker training program, but most states are allowed to shelve those requirements.
Under the proposed rule, states would be required to prove that certain counties had unemployment rates of at least 6% in order to waive the restriction. This change is what prompted the Urban Institute to estimate that roughly 700,000 people would have been kicked off SNAP, although that number could be much greater now since the date of that last report.
Comments
comments