Patagonia Prints Election Message on Clothing Tags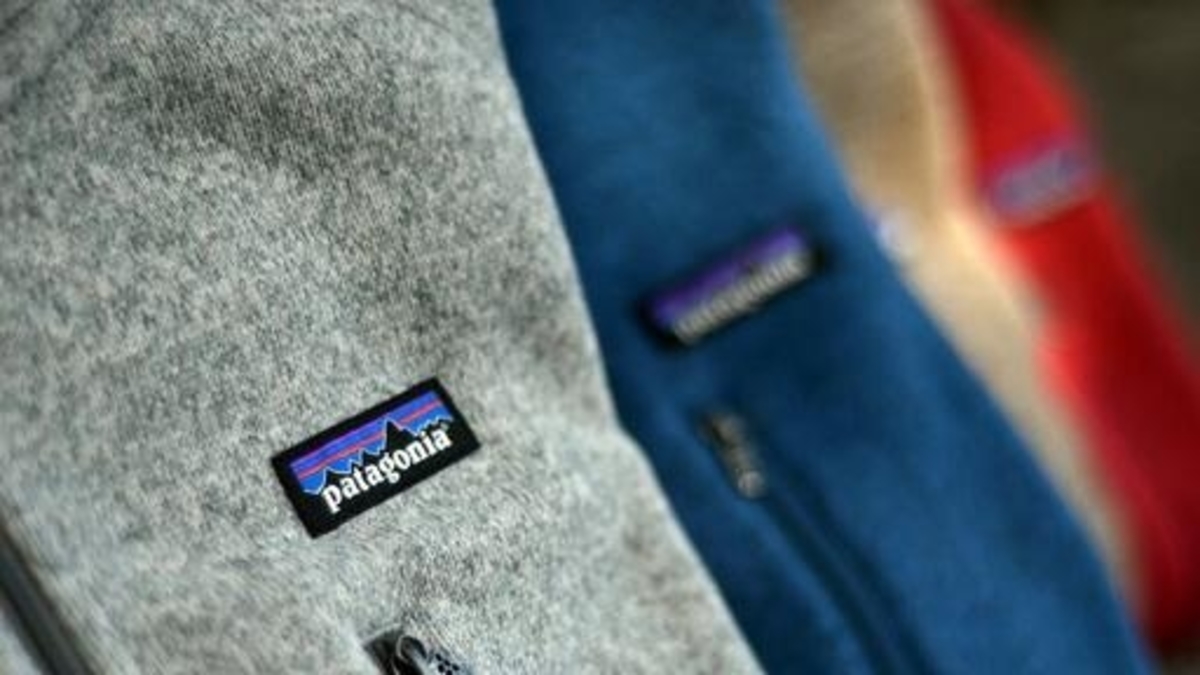 Clothing company Patagonia released a new message about this upcoming election, sewing it into the tag of some of its new shorts. What is the message? "Vote the a–holes out".
What We Know:
The outdoor clothing and gear company has a long history of environmental activism, but as we seem to be moving closer and closer to a harmful climate crisis, Patagonia's founder Yvon Chouinard said he isn't afraid to get political and call out climate deniers who hold positions of power. In addition to providing election resources and encouraging people to vote for climate leaders, Chouinard is also making Patagonia's political stance crystal clear with the slogan, "Vote The A–holes Out". Additionally, the slogan has been sewn into the tags of some of the company's shorts.
Over the weekend, a photo of a Patagonia clothing tag that features the slogan went viral across social media. At first, there were skeptics who questioned the authenticity of the tags, but soon after, a Patagonia spokesperson, Tessa Byers, confirmed that the company's 2020 "Men's and Women's Road to Regenerative" organic stand-up shorts contain the message underneath the inside tag. "We have been standing up to climate deniers for almost as long as we've been making those shorts," Byers said.
PATAGONIA's New Tag! pic.twitter.com/llY71SwsQG

— Outlander Magazine (@StreetFashion01) September 12, 2020
Byers said the message is not explicitly directed at the current administration, but instead a slogan that Chouinard has used for years. "It refers to politicians from any party who deny or disregard the climate crisis and ignore science, not because they aren't aware of it, but because their pockets are lined with money from oil and gas interests," Byers said.
The move from the California-based activist clothing brand comes as close to 100 wildfires burn up the West Coast, burning millions of acres along the way. The move also comes as a slew of lawsuits filed by towns and cities across the country alleging that the oil and gas industry acted deceptively about its role in climate change.
Brad Wieners, Patagonia's director of copy, announced that the company will be teaming up with BallotReady to encourage people to vote. The company outlines its plan on the election side of their website, writing, "We need to elect climate leaders. The 2020 US Senate races will have a significant, long-lasting impact on the strength of our nation's climate policies and the existence of our wild places." The site also allows people to enter their address in a search box and make their own voting plan, providing information on requesting a ballot or finding your polling place to vote in person.
This is not the first time Patagonia has made headlines for its attempts to hold politicians accountable. In 2017, the company sued President Donald Trump after he issued a proclamation to reduce the size of Utah's Bears Ears and Grand Staircase-Escalante national monuments. While Trump argued the move was an act of reversing federal overreach, both environmentalists and tribal leaders said the president's proclamation would jeopardize a wealth of Native American artifacts, dinosaur fossils, and rugged spaces.
The new tags have received mixed reviews. Some have deemed the tags as simply a marketing ploy, but others have thanked the company for its commitment to social activism and say they hope the tag will ignite positive change.
"As parts of our country are literally burning and being destroyed by the effects of climate change, this couldn't be more welcome," state Senator Jen Jordan, tweeted. "Way past time to listen to the experts and do something. Vote like your planet is on fire!"
This is just the latest step for the activism brand, which has continued to push for our environment. In 2018, when the company received a $10 million tax cut, it donated the money to environmental programs to increase climate change awareness.
At the bottom of a letter in April 2020, Chouinard emphasized this slogan."Remember, vote the a–holes out — all of those politicians who don't believe we should do anything about climate change," Chouinard wrote. "Vote for the planet and against those who would do nothing. We have the power and now is the time to use it."
Comments
comments
Coca-Cola to Scrap Around 200 Drink Brands Due to Falling Sales During Lockdown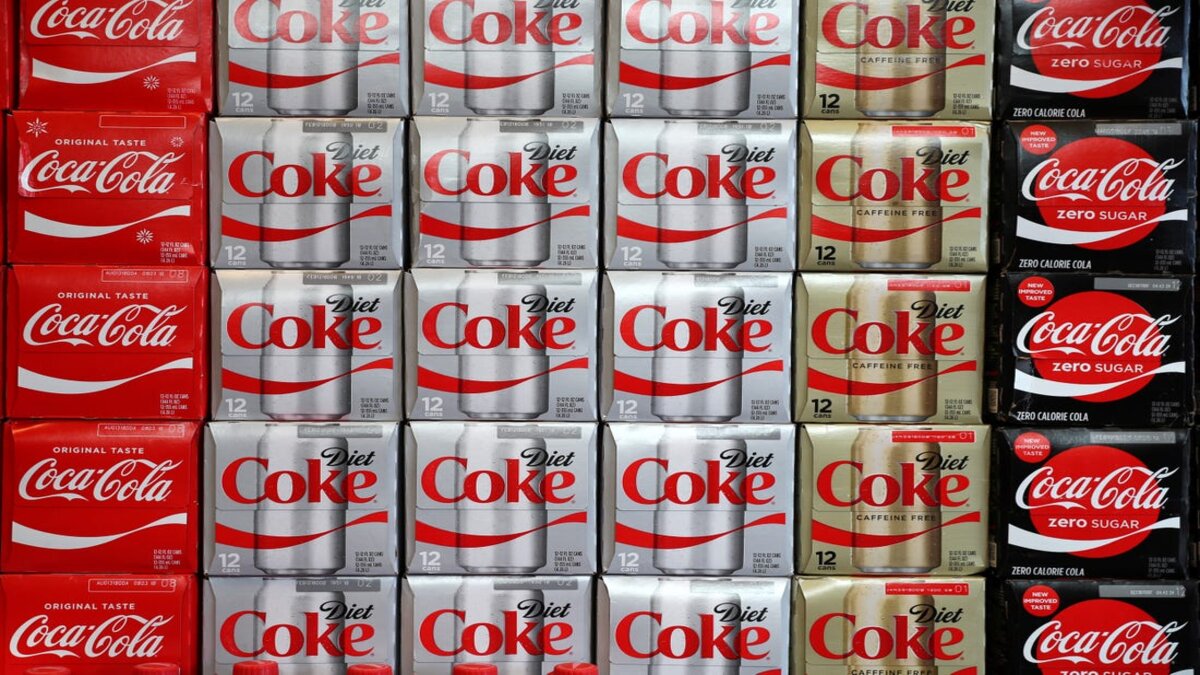 Coca-Cola will discontinue about 200 drink brands, halving its portfolio, according to its earnings call on Thursday.
What We Know:
During an analyst call, CEO James Quincey stated that they didn't name the brands it would scrap. Still, it will likely remove more brands from its "hydration" category, including brands like Dasani, Powerade, and Smart Water.
Coca-Cola's profits are dominated by its most famous brands, Coke, Sprite, and Fanta. Quincey said more than half of the company's brands collectively generate just 2% of its revenue in July.
Due to this, Coca-Cola has selected to terminate specific brands so it can make sure drinks with the most substantial potential to expand their consumer bases increase frequency and drive system margins, it said.
Despite terminating some brands, the company stated it will continue to search for new beverage categories. It started its Topo Chico Hard Seltzer in Latin America in the third quarter through an agreement with Molson Coors Beverage Co. and will launch the product in the US in the first half of 2021.
In the quarter to September, Coca-Cola stated that net revenues declined 9% to $8.7 billion because of a drop in out-of-home drinking, as restaurants in some areas remained shut, and fewer people dined out. Sales had recovered in the previous quarter, the company mentioned, but at a slower rate.
The company still beat revenue expectations, with revenues around $300 million higher than analysts had prognosticated. Unit sales, which don't include currency variations, fell by just 4%.
Water and sports-drink volumes, the category Quincey said could face further cuts, fell 11%. The company attached this to a drop in water brands. The company said the ultimate impact of the pandemic on its near-term results was "unknown," and Quincey mentioned, "many challenges still lie ahead".
Comments
comments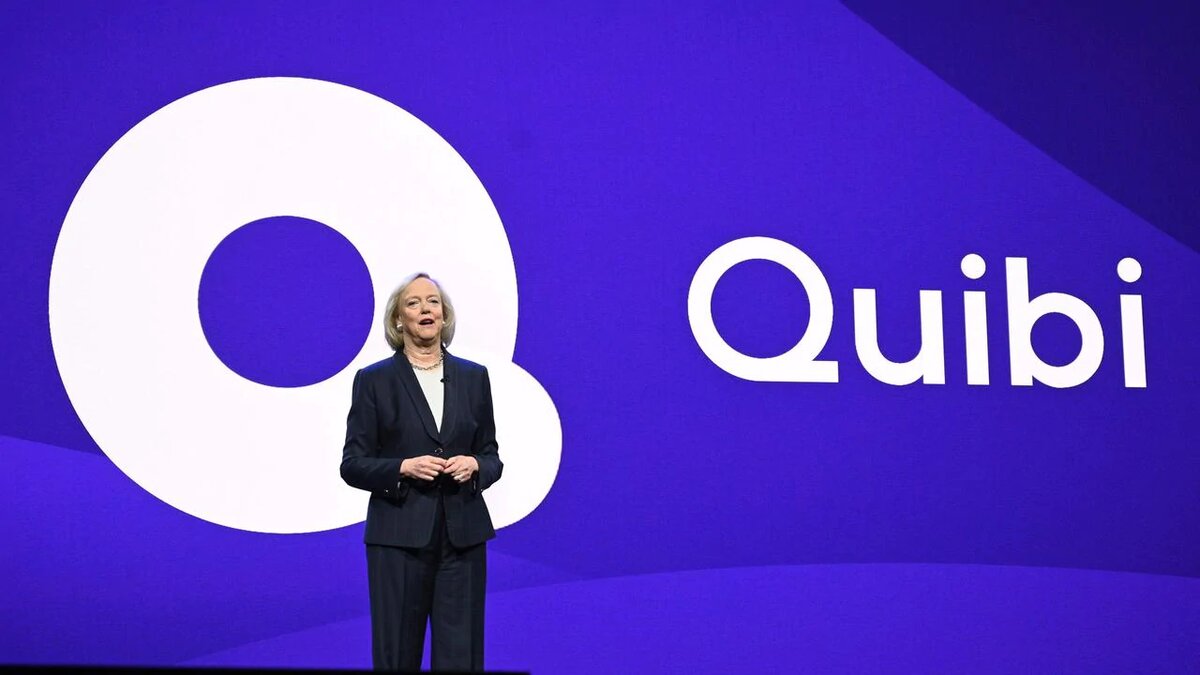 You might have heard about Quibi, a short form mobile-focused streaming service, at some point this year, but you won't be hearing from it anymore. Quibi recently announced it is closing house after only six months of operation, making it one of the shortest-lived streaming services to date. The announcement came from a Medium post.
What We Know:
The post by Jeffrey Katzenberg and Meg Whitman said, "We feel that we've exhausted all our options. As a result, we have reluctantly come to the difficult decision to wind down the business, return cash to our shareholders, and say goodbye to our colleagues with grace."
Several factors could have gone into the platforms of premature death, but one stands out the most. The new streaming service was mobile-only, and it was already at a disadvantage compared to other services. During a pandemic such as this, everyone at home seemed to choose other services as Quibi didn't offer enough to tempt subscribers. With many free platforms such as Youtube and Tik-Tok, the new service fell flat in an already saturated market.
Quibi has stated that much of the failure to launch off the ground was with itself and the idea "wasn't strong enough to justify a standalone streaming service or because of our timing". The company said they will notify what subscribers they did have of the final time they can access the service.
Quibi marketed a seemingly resilient and well cast original programing before and after the shutdown. In an effort to save that work, Katzenberg reached out to Apple, WarnerMedia, and Facebook to acquire them, but to no avail. When that plan failed, Katzenberg attempted to get Facebook and NBCUniversal to at least pick up its content, again with no success.
The streaming service officially launched on April 6th earlier this year with two plans to choose from: $4.99 a month (ads) or $7.99 a month (ad-free). The mobile-only gimmick was an attempt to separate itself from its competitors. They even threw in an interesting system where all their content was produced to accommodate portrait and landscape formats for a unique viewing experience. Aside from a free trial, there was no free option and TV apps weren't released until this week for platforms such as Apple, Android, and Fire TV.
It was reported that both Katzenberg and Whitman raised a whopping $1.75 billion in order to create Quibi, but having money doesn't always equal success. Despite promising content, which even landed them two Emmy wins, the subscriber base which helps a streaming service run, left as fast as it came.
Sensor Tower, an app tracking firm, reported that Quibi allegedly lost about 90 percent of its subscribers after the three-month free trial promotion in July. After the trial ended, the platform's users dropped from 900,000 to only 72,000 that stuck around and became paid members. Quibi has argued those figures are incorrect but have yet to release actual statistics.
Comments
comments
Bounce TV's Ryan Glover, Killer Mike, and Andrew Young Establish Black-Owned Digital Bank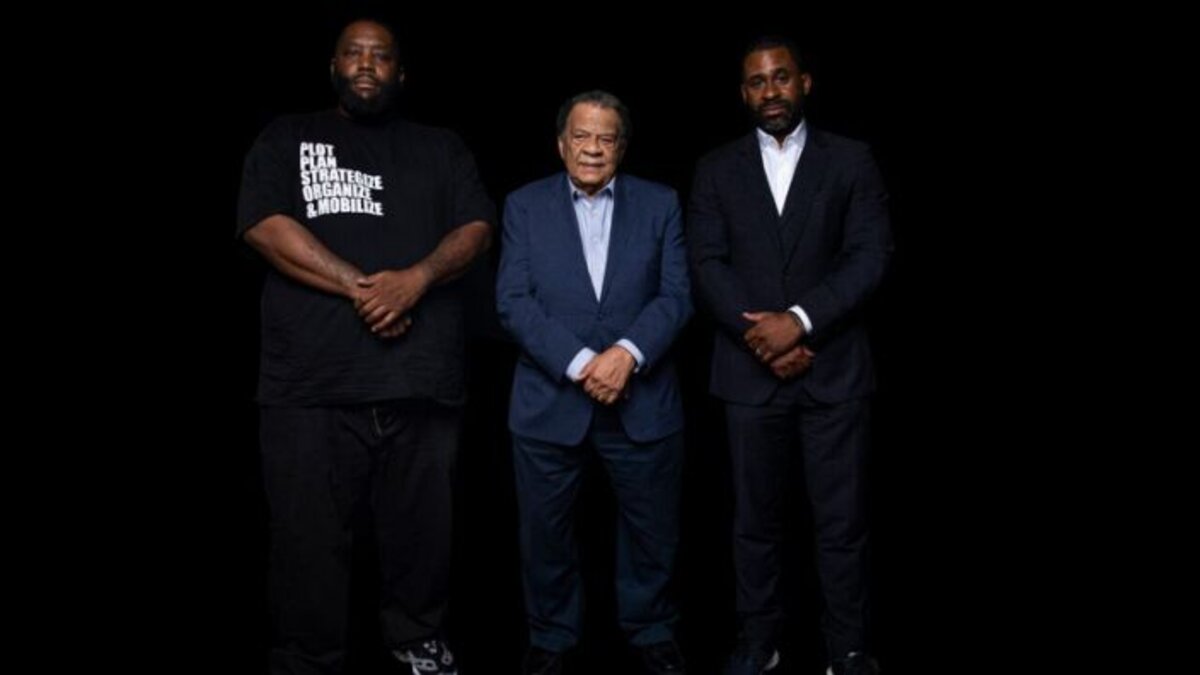 Rapper Killer Mike and Bounce TV originator and President Ryan Glover have teamed up to launch Greenwood, a new digital bank customized to Black and Latinx communities.
What We Know:
The bank will be named Greenwood, after the growing Black community in Tulsa, Oklahoma. The city, nicknamed "Black Wall Street," was demolished by a crowd of White supremacists in the 1920s.
According to CNN, Greenwood is a banking service that runs entirely online, giving mobile deposits for checking and savings accounts, that looks to aid minority-owned businesses.
For every sign up for this foundation, the company will give the equivalent of five free meals to an organization addressing food insecurity. They will also provide to either the United Negro College Fund, Goodr (an organization that addresses food insecurity), or the NAACP every time the card is used. The bank will also give a $10,000 grant to a Black or Latinx small business owner that utilizes Greenwood.
All are welcome to bank 🏦 #Greenwood! It's for the culture!!!!! Love and Respect! GM Y'all! https://t.co/XrkeknK6mh

— Killer Mike (@KillerMike) October 8, 2020
Glover announced that the bank was created to provide loans and financial aid for Black-owned businesses who have had difficulty with white-owned banks.
Killer Mike, whose government name is Michael Render, is an Atlanta business proprietor who stated that the financial system has been bad for Black Americans, and that's what inspired the invention of Greenwood. The Grammy-winner also expects that this investment will boost the chances of Black dollars staying in Black neighborhoods.
The idea for Greenwood was designed by Glover last year and is set to launch in January 2021 officially. Glover mentioned that the assassinations of George Floyd and the civil tension everywhere in the nation advanced his work on the bank.
Glover mentioned to CNN that Greenwood has brought more than $3 million in seed money and gathered a growing waiting list of "tens of thousands" of people looking to create an account.
Comments
comments