Breonna Taylor's Family Reaches $12 Million Settlement with City of Louisville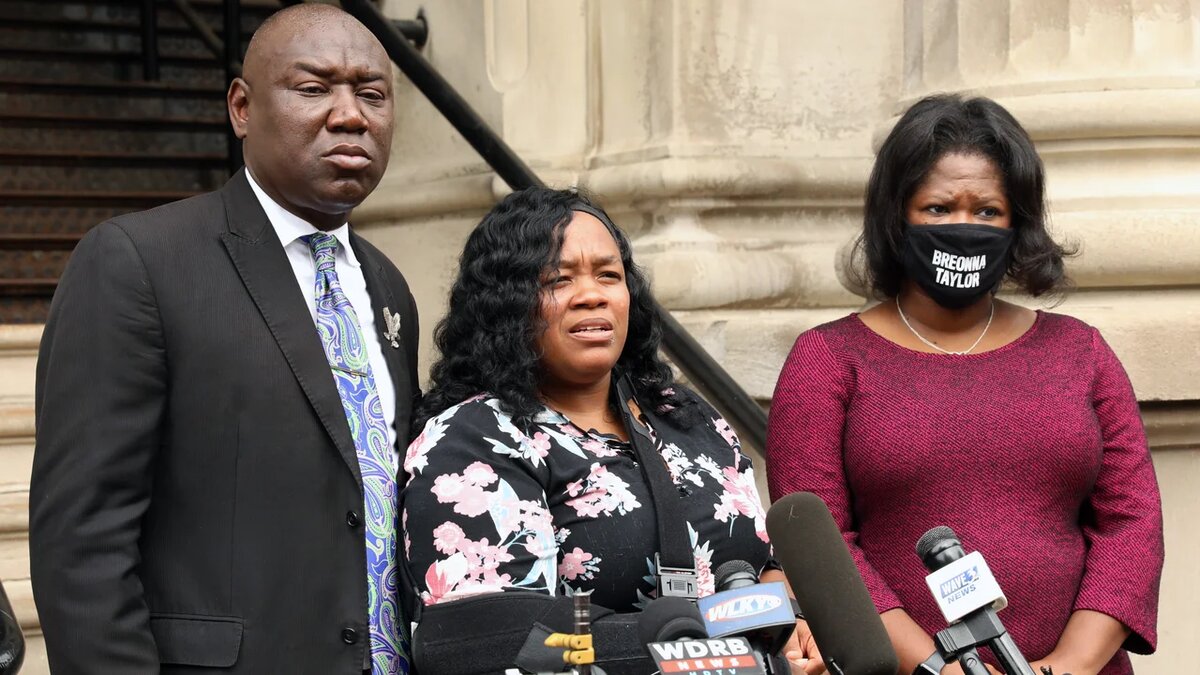 Breonna Taylor's death sparked additional protests to an already unstable social environment in the U.S. The family of the 26-year-old EMT, who was fatally shot by police in a raid of her apartment in March, has reached a $12 million settlement with the City of Louisville, Ky. in a wrongful death lawsuit.
What We Know:
Mayor Greg Fischer announced Tuesday that the city of Louisville will pay $12 million to the family of Breonna, along with establishing new police reforms that are a part of a lawsuit settlement. Taylor's name has become one of the many forefronts of national unrest due to the public's recent reawakening of racial injustice this year.
The outcome of this lawsuit follows the state's attorney general, Daniel Cameron, who continues to investigate and pursue criminal charges against the three officers involved in the incident. Ever since the shooting, all the officers involved were placed on administrative reassignment, and one has even been fired. Brett Hankison was the one who was fired and who fired shots at Taylor's apartment that night. Hankison is reportedly appealing the dismissal.
Alongside the large payout to Taylor's family, there are clear messages and promises from the city to reform their police force. Many of the main actions include changes in the process of how search warrants are approved, how to appropriately carry them out, and a commitment to hiring social workers in an effort to assist the police.
Statement regarding the ongoing investigation into the death of Ms. Breonna Taylor. pic.twitter.com/U3BXkNCFhM

— Attorney General Daniel Cameron (@kyoag) September 9, 2020
Another motion the city announced was offering housing credits to police officers to live in Louisville's low-income neighborhoods. In another effort to put officers more in touch with the community, they will be paid at least two hours per week to perform community service where they live within or in the surrounding neighborhoods.
During a press conference in the mayor's office, Lonita Baker, an attorney for Taylor's family, described the settlement overall as "multi-layered" justice for Breonna Taylor and that this lawsuit alone is "only a portion of a single layer".
Prior to this settlement and reforms, the city already took steps in the right direction by passing "Breonna's Law," which bans the use of the no-knock warrants. These particular warrants are primarily used in cases where drugs are involved and there is a concern that any evidence could be destroyed before law enforcement discovers it. No drugs were found in Taylor's case.
Back in June, Mayor Fischer fired former police chief Steve Conrad in June and named former deputy chief Yvette Gentry as new interim police chief the past week. The significance of Gentry's hiring marks the first time that a Black woman has led a police force of 1,200.
Before Taylor's lawsuit, the largest previous settlement due to Louisville police misconduct was $8.5 million in 2012. A news report states that this case was a man who spent over two decades in prison for a crime he did not commit.
Comments
comments
Breonna Taylor Grand Jurors Say Police Actions were 'Negligent' and 'Criminal'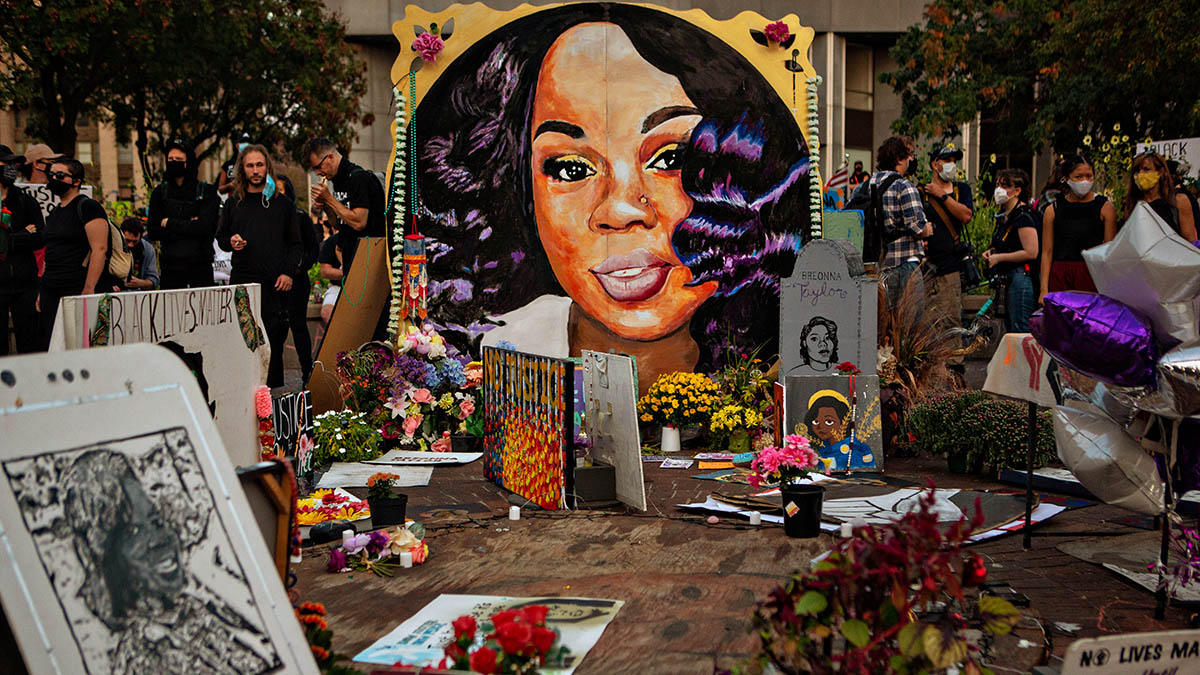 Ever since the death of Breonna Taylor last March, calls for justice continue to be heard in a country plagued by social unrest. This week, two Kentucky jurors have finally spoken on the decision to not charge the three police officers involved in the raid. They described their actions that night as "criminal" and "negligent".
What We Know:
During an interview on CBS This Morning with Gayle King, two jurors were asked their thoughts of "the police behavior and actions" on March 13th. The jurors' faces were blurred to hide identities and they are the first of a dozen people from the grand jury to speak. This is the first time the jurors broke their silence since the September 23rd ruling.
This development comes amid the increasing call to release grand jury records to the public after jurors disputed how Attorney General Daniel Cameron handled the case.
A majority of the interview focused on King and the two jurors, referred to as No. 1 and No. 2, sharing their honest thoughts on how they would assess the police's actions in the incident of Taylor's Louisville home, where she was shot five times after a mishandled no-knock raid.
"Negligent," stated the first of the jurors. "They couldn't even provide a risk assessment and it sounded like they hadn't done one. So their organization leading up to this was lacking. That's what I mean by they were negligent in the operation."
Grand juror No. 2 did not hesitate to back up the first juror's remarks. They said the officers were "criminal" for their actions. "They were criminal leading up to this in everything that they [did]," the juror said. "The way they moved forward on it, including the warrant, was deception."
The two grand jurors previously called out Cameron for stating that the reason the officers couldn't be charged before for their actions was that they claimed it was in self-defense after Taylor's boyfriend, Kenneth Walker, opened fire. The jurors now bring up the point that they were in fact not given a proper opportunity to discuss murder-related charges.
As we previously reported, former officer Brett Hankison was eventually fired from duty. Cameron also served as a special prosecutor in his case. The grand jury has since charged him with three counts of wanton endangerment, of which he pleaded not guilty.
Aside from Hankison, the other two officers involved, Jonathan Mattingly and Myles Cosgrove, remain in the police force. According to ballistics tests, Cameron was able to conclude that it was Cosgrove who fired both a shot into Walker's leg and the fatal shot that unfortunately ended Taylor's life. It was later revealed that the same officer tried to raise money to retire shortly after the incident.
Comments
comments
Lil Wayne Meets With President Trump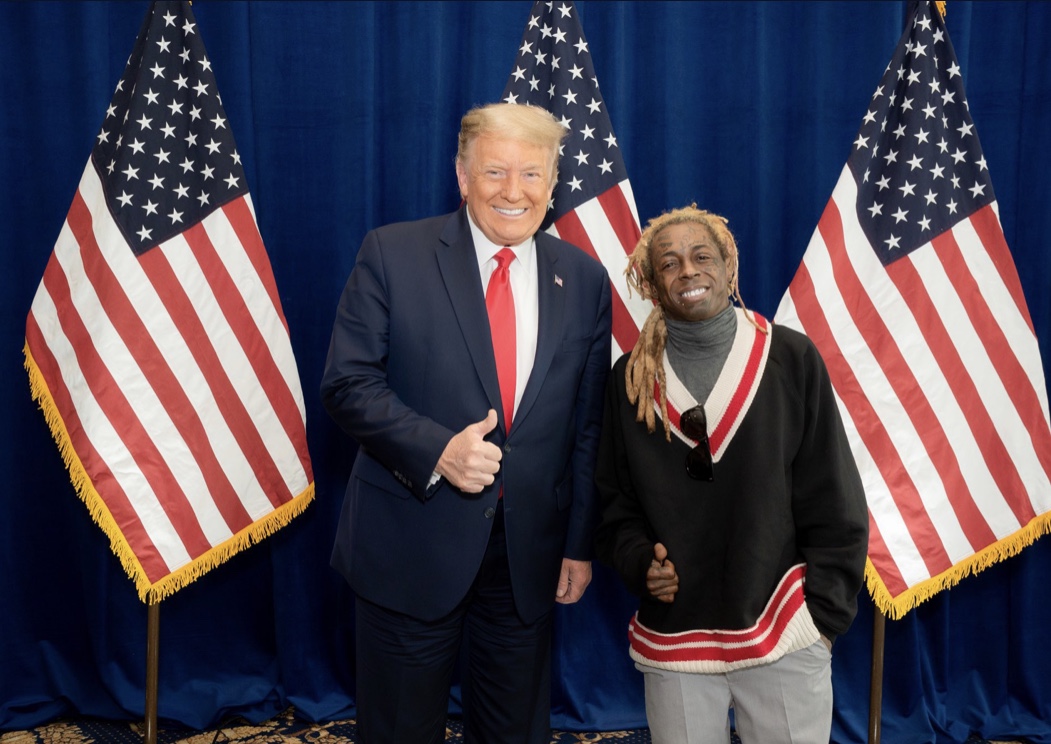 According to Judd Deere, White House Deputy Press Secretary, on Thursday, October 29, 2020, rapper Lil Wayne met with President Trump at one of Trump's Miami resorts. The rapper took to Twitter after their meeting to praise the president for the 'Platinum Plan'.
What We Know:
Lil Wayne stated the Platinum Plan would help Black America with ownership within the community. Lil Wayne also said the meeting went great. However, the Louisiana rapper did not detail what aspects of the plan he found most favorable. He simply stated the program would be good for the Black community. Lil Wayne did say President Trump had done an excellent job with prison reform since being elected to office.
The Platinum Plan includes President Trump's vision to bring more jobs and business ownership opportunities to the Black community, better educational opportunities, and safer streets. The project has four fundamental pillars, which include security, fairness, opportunity, and prosperity. The plan is also supposed to make Juneteenth a national holiday.
President Donald Trump is running for his second term in office on Tuesday, November 3, 2020, against former Vice President Joe Biden. The two men have clashing views as to what this country needs.
Lil Wayne has received backlash in the past from the Black community for supporting President Trump in the 2016 Election. Although, Lil Wayne did not say who he was voting for this time around.
The Platinum Plan is a great idea, but it comes late on this election year's cusp. President Trump stated the Black Lives Matter movement is "a symbol of hate" after a Black Lives Matter mural was commissioned outside Trump Towers in New York in July 2020. Since then, the completed Black Lives Matter mural has been vandalized numerous times outside Trump Tower. It is great that he is finally working on a plan for the inclusion of minorities.
Comments
comments
9.9 Million Americans are behind on their rent or mortgage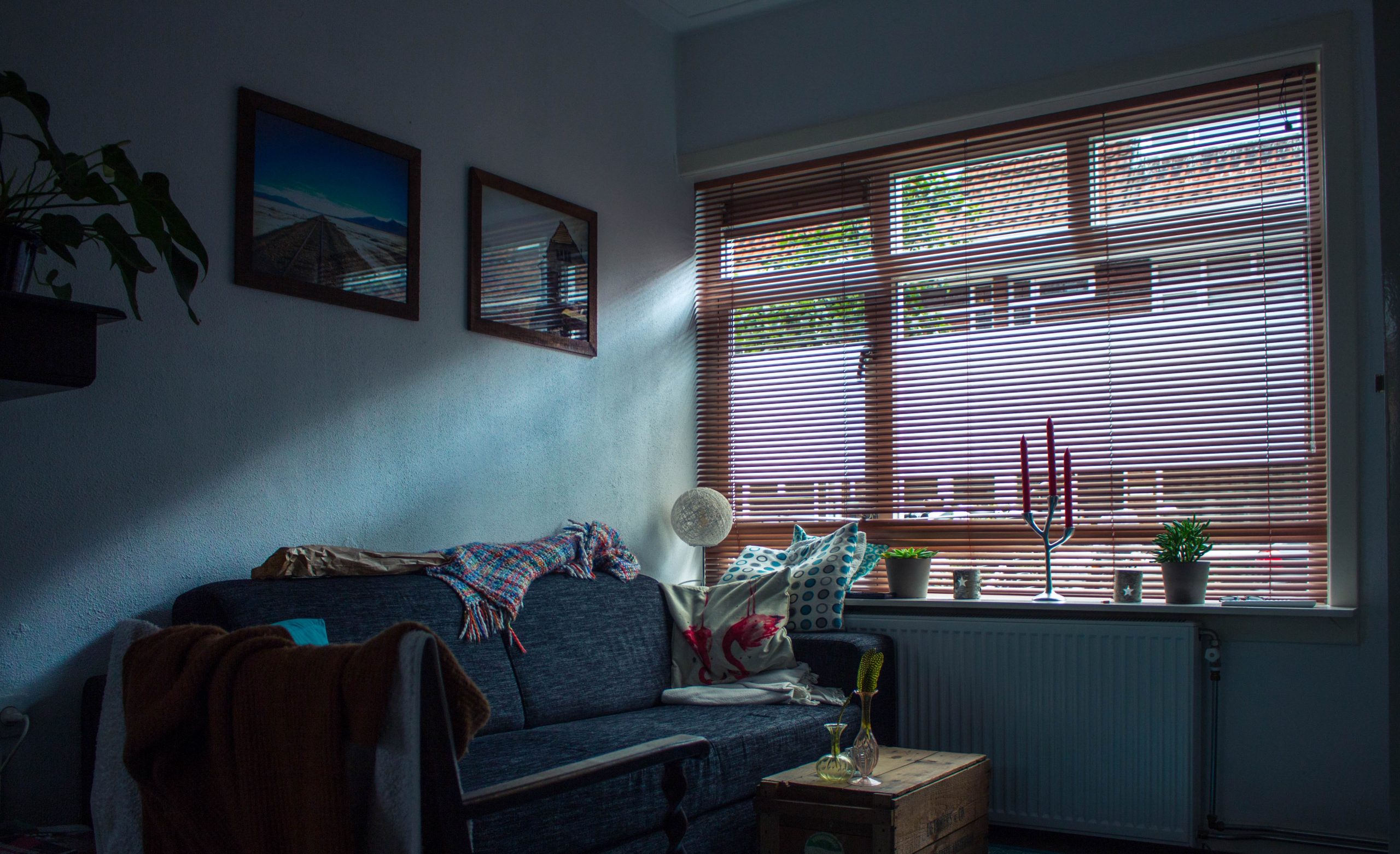 There's no hiding the fallout from the way the COVID-19 pandemic has ravaged the United States.  It's shuttering to think about, considering the response from the government has been less than favorable.  We now know that over 9.9 million Americans are behind on their rent or mortgage.
What We Know:
Data from the US Census Household Pulse Survey shows that at the end of October, 9.9 million Americans were not current on their rent or mortgage payments and had little to no confidence or hope that their household would be able to pay next month's rent or mortgage on time.
"To be able to understand the eviction crisis that we're facing today, we have to recognize where we were before Covid-19 came to our country –and that was in the midst of a severe affordable housing crisis," said Diane Yentel, president and CEO of the National Low-Income Housing Coalition (NLIHC).
Black America is plagued with several struggles right now, including but not limited to a sudden economic downturn, a grip of the population experiencing long-term homelessness, job loss, and now scrambling to figure out how to obtain or sustain a place they call home.  The economic toll Covid-19 has had on families and individuals across the country is unprecedented, and there has been little light at the end of the tunnel.
Few resources are available for those unable to pay their bills or rent, and the United States Senate has continued to stall on instant relief measures, including additional stimulus payments and extension of unemployment insurance (UI benefits) proposed by House Speaker Nancy Pelosi and house democrats.  Political pundits cite the heated election and partisan nature of current government leaders as an additional reason for the delay.
At one point, President Donald Trump reversed course on offering relief, but the House and Senate failed to come to terms that would be acceptable to both parties.  While leaders dispute, the trouble at home lingers on.
Despite a recent eviction moratorium that has been issued by the CDC, hundreds of thousands of eviction actions have been filed according to data compiled by the Private Equity Stakeholders Project.
Relief
The US Centers for Disease Control and Prevention (CDC) issued an order that bans evictions between September 4 and December 31, 2020, estimating up to 40 million people could lose their homes if it were not in place.  To be eligible and covered by this, you will need to fill out a declaration form affirming that you meet several requirements, including applying for government assistance for rent or housing.  If you meet all of the stringent conditions, you sign the declaration form and give a copy to your landlord.  The NLIHC has the declaration form translated into 15 different languages.
The NLHIC has compiled a database of local resources to help citizens find local relief.  The CDC is encouraging families in need to search for local relief in addition to completing the declaration form.  A Justice Department listing of pro bono legal service provides may also provide relief for families already in litigation.
Comments
comments