Clayton County Victim of Violent Arrest Granted Bond, Expected to be Released Soon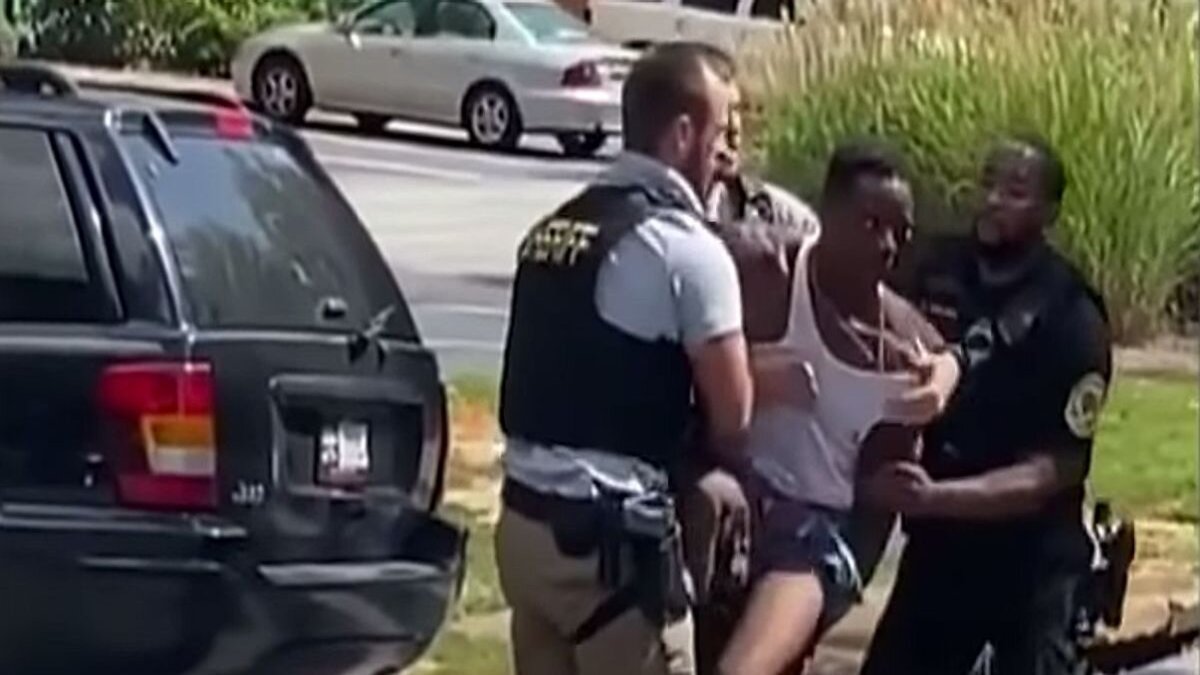 Update 9/17/2020 5:00 PM EST:
Atlanta native and father of four Roderick Walker, was recently subjected to a disturbing arrest by Clayton County Sheriff's deputies. The 26-year-old Black man that was detained and beaten on video has been granted bond on Thursday. Walker is expected to be released from the Fulton County Jail relatively soon.
What We Know:
More information on the incident was revealed on Thursday, such as what the police had to say about what happened during Walker's arrest. The incident report obtained by CBS46 states that the confrontation started from a normal traffic stop.
They asked Walker, who was riding in the passenger seat, for identification due to the fact he wasn't wearing a seatbelt. Things escalated when Walker refused to identify himself, claiming he didn't need to provide I.D since he wasn't the one driving the vehicle.
They later proceeded to ask Walker to step out of the car with the intent to arrest him until the officers identified him. The deputies collectively stated that when they went to handcuff Walker, he took off on foot. Following a brief chase, the failure to apprehend him a second time resulted in the use of a stun gun. Bystander video footage then revealed the beating that took place after Walker allegedly continued to resist.
Some of the deputies involved in the incident have been named in the latest reports, such as Deputies Dekota Riddick and Brandon Myers. Another officer has been fired for being the one using excessive force. The Clayton County Sheriff's Office has not yet released this officer's identity.
After being taken into custody, Walker was bonded out of Clayton County Jail and later transferred to Fulton County jail on accusations of probation violations including first-degree cruelty to children and firearm possession by a convicted felon.
The sheriff's office stated last Friday that it immediately launched an internal investigation that is currently ongoing. Clayton County District Attorney Tasha Mosley confirmed earlier this week that her office is investigating the incident.
The statuses of the deputies and a third officer remain unclear and the sheriff's office said there is no bodycam or dashcam video of the event.
According to local news affiliate 11Alive, a report earlier this week noted Walker's attorney Torris Butterfield is now working on Walker getting released from Fulton County Jail in order to be fully examined by medical specialists on his injuries. Walker currently has an emergency bond hearing in Fulton County scheduled for next Tuesday, Sept. 22nd
Original Story published 9/14/2020 10:00 PM EST:
Clayton County, in the state of Georgia, is the next area under fire for police-related incidents. A sheriff's deputy was fired over the weekend for his display of "excessive use of force" after detaining a Black man and repeatedly beating him. The victim's identity was late revealed by his attorneys as Roderick Walker, an Atlanta native and father of four children.
What We Know:
According to a statement by the sheriff's office, "the Deputy who repeatedly struck Roderick Walker is being terminated from the Clayton County Sheriff's Office by order of Sheriff Victor Hill for excessive use of force."
An investigation launched immediately after videos of the encounter on Saturday started circulating on social media. The sheriff's office stated they were made aware of an incident involving a "Deputy using physical force on a man". Shortly after, the deputy was placed on administrative leave on Saturday and consequently fired on Sunday.
As of late, officials have not shared the identity of the former deputy, nor any other officer involved in the recorded event. The sheriff's office also stated Monday that the criminal investigation of this account of police brutality will be turned over and handled by the Clayton County District Attorney's Office moving forward.
Videos shared on social media over the weekend show Walker being pinned to the ground by two officers while they attempt to arrest him during an incident on Friday. One of the officers is seen punching him in the face several times, causing Walker to bleed from his face. He also appears to lose consciousness at one point.
One video acquired by TMZ showed the moment a woman, who was later said to be Walker's girlfriend, begged the officers to stop beating her boyfriend. "Get off him," the woman is heard shouting at the officers. "Officer, he said he can't breathe," the woman says repeatedly.
Another video, that was harder to come by, allegedly showed another angle where Walker's child is seen running around him as he was pinned down by officers. He was later heard shouting "Daddy! Daddy!" from the backseat of a vehicle.
Local news reports stated the incident was located just in front of the Georgia Department of Public Health in Clayton County. According to Walker's attorney Shean Williams, he is currently being held in jail and was arrested on two counts of battery and obstructing law enforcement officers each.
Gerald A. Griggs, an attorney with the Georgia NAACP, tweeted imagery such as the injuries to Walker's face. The sheriff's office has said that Walker has received the proper medical treatment since the incident and suffered nothing more than moderate bruising. Calls for protest outside Clayton County Jail have happened since Sunday.
Comments
comments
Store Security Guard Stabbed 27 Times After Asking Sisters to Wear Masks
The COVID-19 pandemic has certainly exhausted many people, but one unfortunate store security guard in Chicago was allegedly stabbed 27 times after asking two women to wear masks while shopping. According to the Associated Press, both women were revealed to be siblings and are being held without bond.
What We Know:
The despicable attack occurred late Sunday by 21-year-old Jessica Hill and 18-year-old Jayla Hill. The aftermath left a 32-year-old victim hospitalized in critical condition, stated police spokeswoman Karie James.
An argument broke out after one of the women rejected the guard's simple request to wear masks in the store. Leading up to the fight, the guard had reached toward Jayla Hill's cell phone when she said she was calling someone to "kick his a**." Jessica Hill then threw a trash can into the face of the guard, who is 6-foot-5, and at this point is when the sisters began their ruthless attack.
 It quickly became physical when one of the women punched the man. Jessica Hill then allegedly pulled out a knife from her back pocket and proceed to mercilessly stab the man as Jayla Hill held him in place by his hair. The man received injuries to his chest, back, and arms.
As soon as the situation ended, both parties were escorted to nearby hospitals. James said the women were arrested at the scene of the crime and were treated for "minor lacerations," while the victim was sent away in critical condition.
The case was heard over a bond hearing on Tuesday with Cook County Circuit Judge Mary C. Marubio present. The women's court-appointed attorney is claiming that the stabbing was self-defense, and that both sisters have bipolar disorder. Prosecutors have said that the security guard never even approached either woman or escalated the situation.
The sisters now are being held without bail on attempted murder charges, the Chicago Sun-Times reported. No further comments or details have been provided by the Chicago Police Department or Cook County Court.
Comments
comments
Florida Woman Used Tire Iron to Beat 3-Year-Old Boy to Death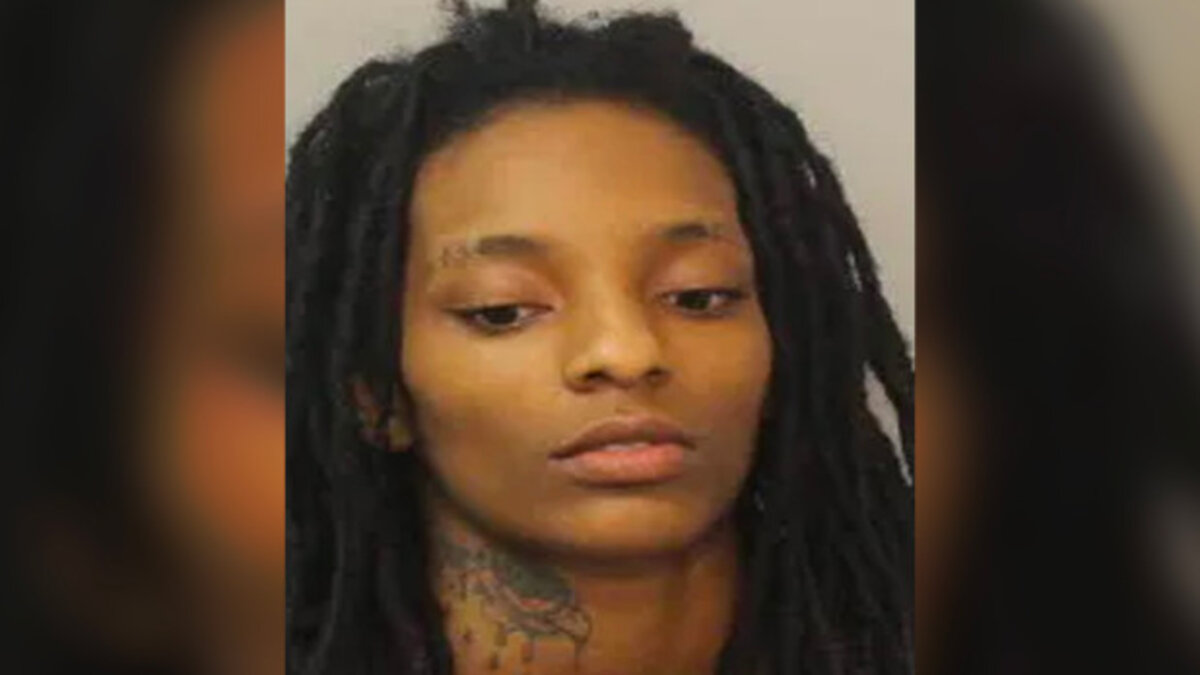 Police in north Florida have arrested a woman accused of repeatedly beating a 3-year-old boy with a tire iron before he died.
What We Know:
Tallahassee police state 23-year-old Te'Lea Jefferson is charged with murder and aggravated battery for the toddler's death.
As stated by Tallahassee Democrat, Jefferson took the non-responsive boy to the emergency room located at Tallahassee Memorial Hospital, according to records at 6:58 p.m., with critical injury to his head and face. Two minutes later, he was pronounced dead.
WCTV reported that Jefferson told officers the little boy was standing on the sink while brushing his teeth when he fell. She insisted he hit his head on the toilet, and broken pieces of porcelain produced cuts on the boy's body.
The arrest affidavit states the toddler's damages were not compatible with a fall due to the child having severe cuts on his face and hands, along with bruises on his arms and legs. There were also signs of older wounds on his torso and shoulder.
After police said the events stated by Jefferson didn't add up, she reportedly confessed she beat the boy because he wouldn't stop standing on the sink.
The arrest report mentions she threw the tire iron at him and confessed to using it to hit the child numerous times, including after he tried to run away. She then informed the police she hid the tire iron outside of the home.
Investigators said Jefferson also revealed that she physically punished the boy before, telling officers he was stubborn. The majority of the time required more strikes or blows than his older sibling, the arrest report mentions. Police state she also assumed that the little boy was possibly already dead before driving him to the hospital.
Reports state that Jefferson lived with the victim and his 6-year-old brother, both of whom endured abuse in the past.
A judge has ordered Jefferson to be held without bond. Jefferson is expected to appear in court again on Thursday.
Comments
comments
Makers of Oxycontin to Plead Guilty to 3 Charges as Part of $8 Billion Lawsuit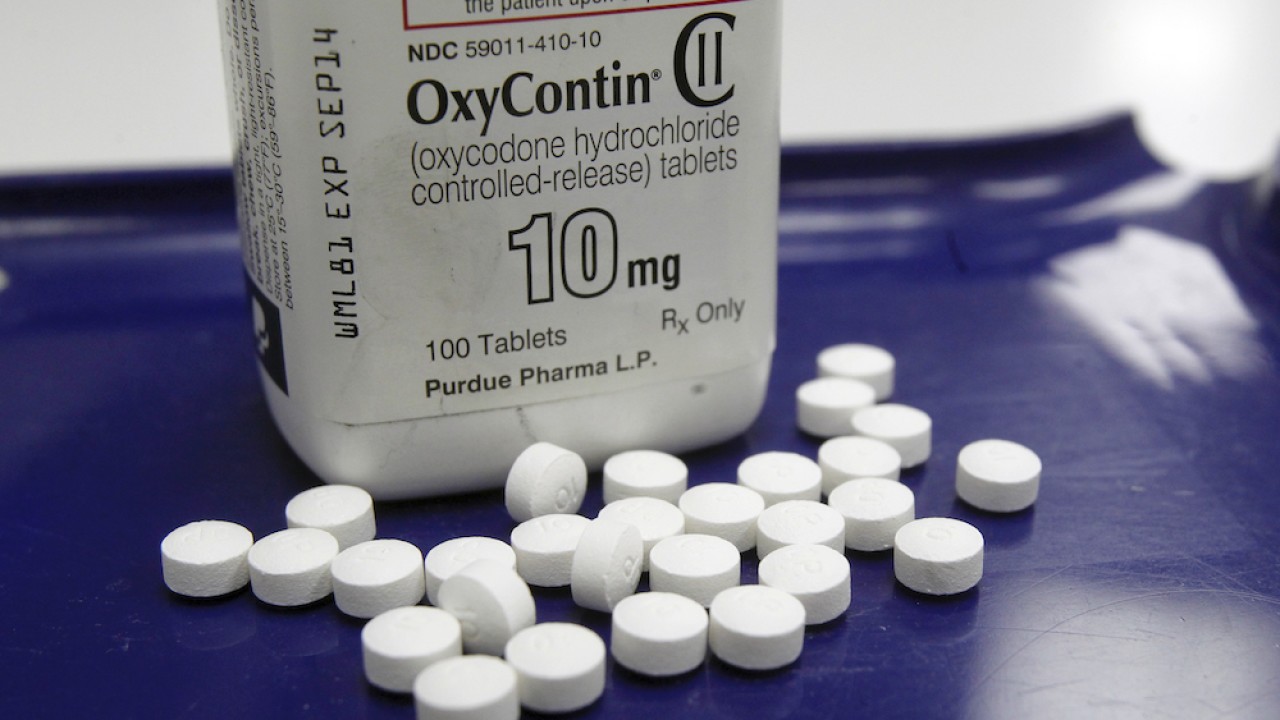 Purdue Pharma, the creator of OxyContin, has agreed to plead guilty to three federal criminal charges for its part in creating the nation's opioid crisis and will pay more than $8 billion and shut down the company.
What We Know:
The charges involve conspiracy to defraud the United States and violating federal anti-kickback laws. The money will be used for opioid treatment and abatement programs. The privately held company has accepted to pay a $3.5 billion fine and relinquish an extra $2 billion in past profits, in addition to the $2.8 billion it agreed to pay in civil liability.
The company does not have $8 billion in cash handy to pay the fines. So Purdue will be terminated as part of the settlement, and its assets will be used to create a new "public benefit company" controlled by a trust or similar item designed for the benefit of the American public.
The Justice Department said it would perform entirely in the public interest rather than to maximize profits. Its projected earnings will go to paying the fines and penalties, which in turn will be used to battle the opioid crisis.
That new company will keep producing painkillers such as OxyContin and drugs to deal with opioid overdose. Deputy Attorney General Jeffrey Rosen, who published the settlement, defended the new company's plans to continue to sell that drug, stating there are authorized uses for painkillers such as OxyContin.
The idea is for the company to make life-saving overdose rescue drugs and medically assisted treatment medications available at steep discounts to communities dealing with the opioid crisis.
The company that had filed for bankruptcy in 2019 pleaded guilty to violating federal anti-kickback laws, as it paid doctors apparently to write more opioid prescriptions.
The Justice Department also reached a separate $225 million civil settlement with the former owners of Purdue Pharma, the Sackler family. Although, the Sackler family, as well as other current and former employees and owners of the company, face the chance that federal criminal charges will be filed against them.
Purdue Chairman Steve Miller, who joined Purdue in 2018, stated:
"Purdue deeply regrets and accepts responsibility for the misconduct detailed by the Department of Justice." "Purdue today is a very different company. We have made significant changes to our leadership, operations, governance, and oversight."
This proposal will be executed as quickly as possible to help address the needs of people who suffer from opioid addiction and abuse.
Comments
comments