Senators File Bill to Keep U.S. on Daylight Saving Time Until Next Fall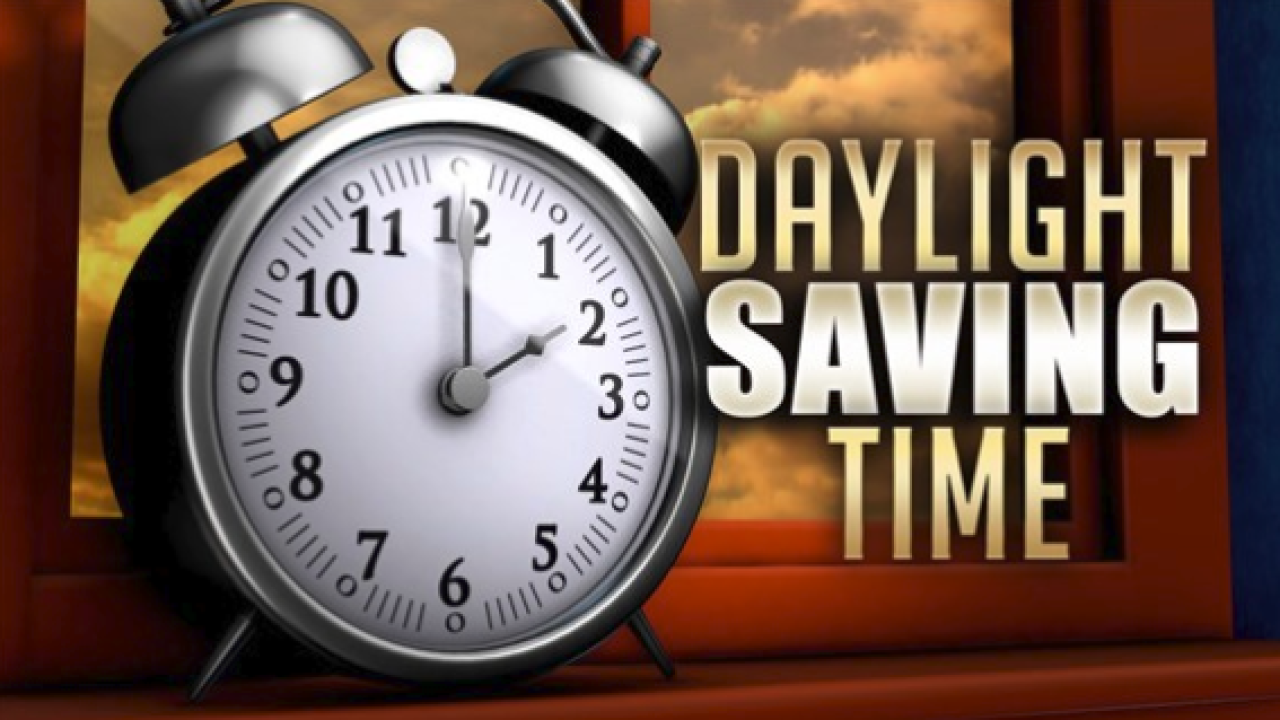 U.S. Senators Marco Rubio and Rick Scott from the state of Florida, stated the nation has gone through so much in 2020 that no one should have to deal with changing the clocks this fall.
What We Know:
Referring to the consequences of the coronavirus pandemic, Republican Sens. Marco Rubio and Rick Scott proposed legislation on Wednesday that, if passed, would skip the upcoming time change and keep the country on daylight saving time through November 2021.
This proposed legislation on daylight savings time is not intended to be forever, only to stop the changing of the clock for one year. The legislators mentioned it would give one year of stability for the families dealing with enough already along with the virtual learning, working from home, and other interruptions due to the COVID-19 pandemic that is now part of our daily lives.
In 2018, California approved a ballot measure that was intended to put the Golden State on daylight saving time permanently.
Currently, daylight saving time ends at 2 a.m. local time on November 1, 2020, and starts again at 2 a.m. on Sunday, March 14, 2021.
Rubio's office stated he would result in a rule that would go around the committee to try and get the Senate floor legislation quickly. Although, it's not too clear how support for the bill is across both houses of Congress.
The United States Department of Transportation, which supervises the country's standardized time zones, states on its website that the daylight saving process saves energy, prevents traffic injuries, and reduces crime.
In a news release, Rubio and Scott stated that suspending daylight savings time would achieve the same goals in addition to improving physical fitness, reducing childhood obesity, and benefitting the agricultural economy.
This same issue has also been seen recently in Texas, Kansas, Oklahoma, Oregon, Washington, and several New England states.
Senator Rubio stated in a press release that this is a small step that may ease the load, and more daylight savings means more daylight for afterschool activities and helps with the hardships of the new school year challenges.
Comments
comments
Clemson QB Trevor Lawrence Tests Positive for Coronavirus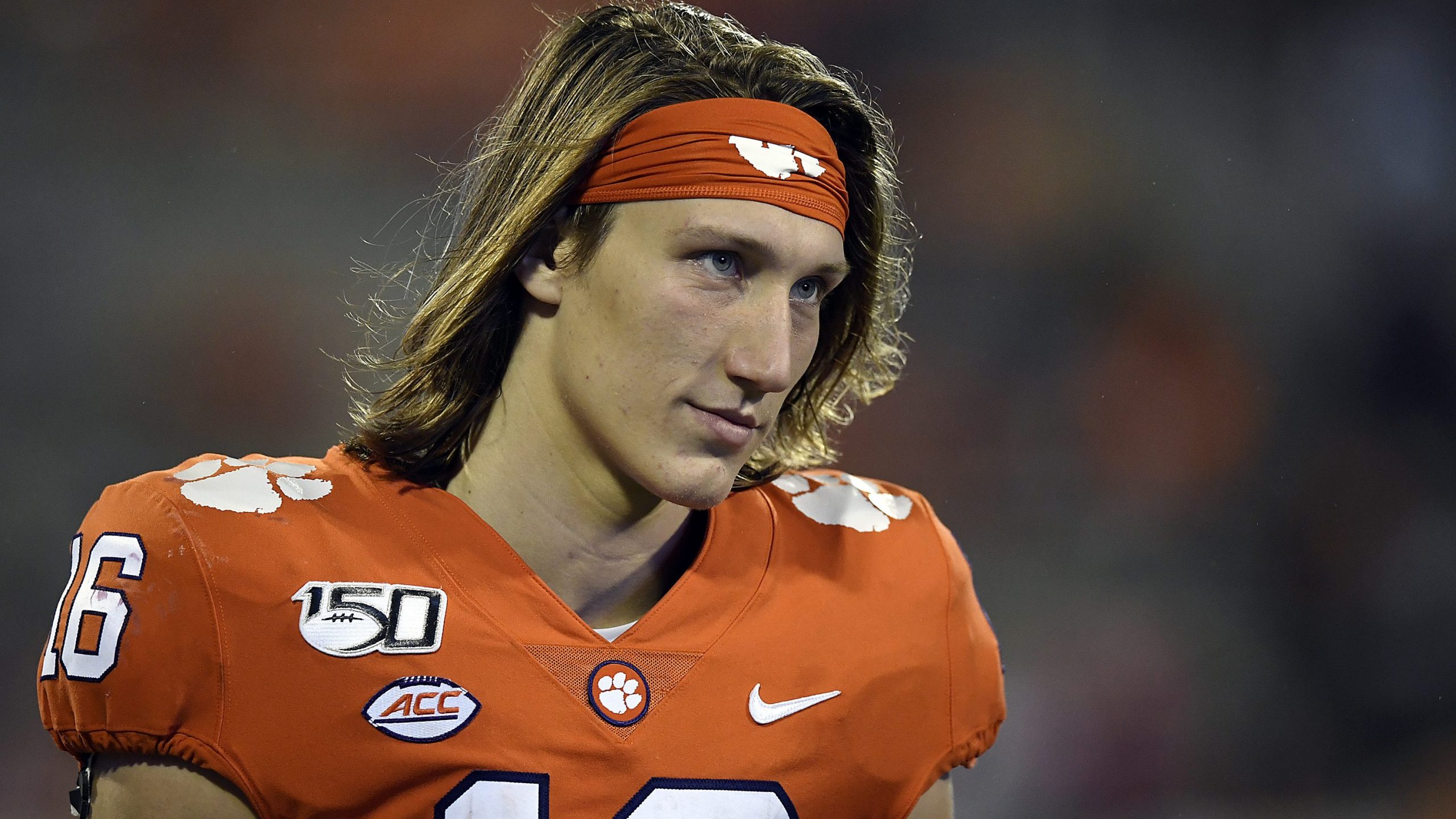 Clemson star Trevor Lawrence has tested positive for COVID-19 and will sit out Saturday's game against Boston College.
What We Know:
ACC protocols state that any player testing positive for the virus must be out for 10 days. Lawrence will certainly miss this week's game and could possibly miss next week's highly anticipated game against Notre Dame.
"Trevor has authorized us this evening to announce that he has tested positive for COVID-19 and is now in isolation. He s doing well with mild symptoms but will not be available for this week's game against Boston College. While we certainly will miss Trevor, this is an opportunity for other guys to step up and we're excited about competing against a very good BC team on Saturday. Go Tigers." – Dabo Swinney, Clemson Head Coach
Lawrence also released a statement on how he is feeling while sitting out.
"I have tested positive for COVID-19, and my symptoms have been relatively mild while I'm following the protocol from Clemson and the ACC. The only thing that hurts is missing an opportunity to be with my teammates his weekend and play the game I love. I hate that I can't be there, but I'll be watching from isolation and pulling for our guys while I wait for the opportunity to rejoin the team. God bless and Go Tigers!" – Trevor Lawrence.
Clemson's football team suffered an outbreak this summer when players returned for voluntary preseason workouts. Coach Dabo Swinney said that campus was the safest place for players to be during the pandemic.
Lawrence is one of the top players in college football this season. He's a frontrunner for the Heisman Trophy and leads the No. 1 team in the country. He's completed 70 percent of his passes for 1,833 yards, 17 touchdowns, and two interceptions this season.
Many NFL mock drafts have Lawrence going as the No. 1 overall pick. It is expected that he will leave Clemson and declare for the draft after this season, although he left room for doubt by telling reporters "who knows? There's a lot of things that could happen."
Comments
comments
France and Germany Declare Lockdown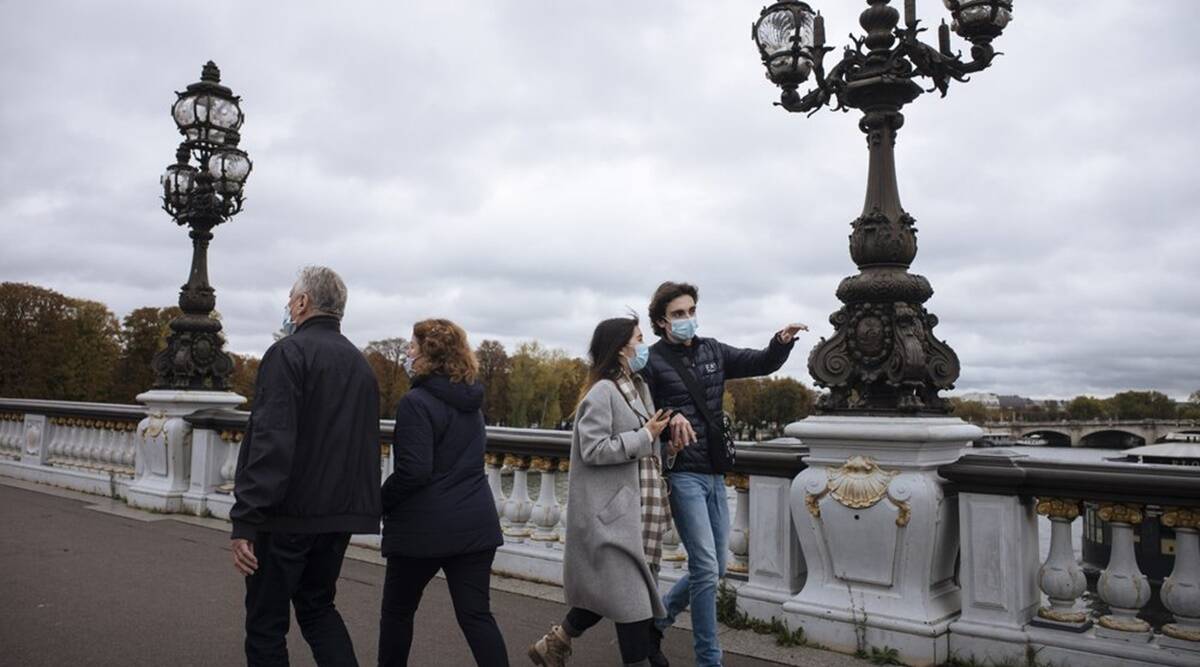 France has announced their second national lockdown during the pandemic and Germany will impose an emergency lockdown.
What We Know:
French President Emmanuel Macron announced a second national lockdown that will last at least until the end of November. Starting Friday, French people will only be allowed to leave their residences for essential work or medical reasons. Non-essential businesses will close and schools and factories will stay open.
France's daily coronavirus deaths are at their highest levels since April. They recorded 33,000 new cases on Tuesday alone. Macron said that France risks being "overwhelmed by a second wave that no doubt will be harder than the first".
Germany is imposing an emergency lockdown that will be less severe. Non-essential businesses like restaurants, gyms, and theaters will close. In addition, several countries across Europe are enforcing night curfews to curb the spread of disease.
Covid cases are increasing dramatically across Europe. The UK announced 310 deaths and 24,701 new infections on Wednesday. A new British study estimates that almost 100,000 people could be catching the virus every day.
The new restrictions put in place across Europe will no doubt have a massive economic impact as well. On Wednesday, The UK's FTSE 100 fell 2.6 percent and Germany's Dax dropped 4.2 percent. Major U.S. indexes fell 3.4 percent as well.
President Macron addressed France on Wednesday, saying that they must "brutally apply the brakes" to avoid being "submerged by the acceleration of the epidemic . . . The virus is circulating at a speed that not even the most pessimistic forecasts had anticipated."
Comments
comments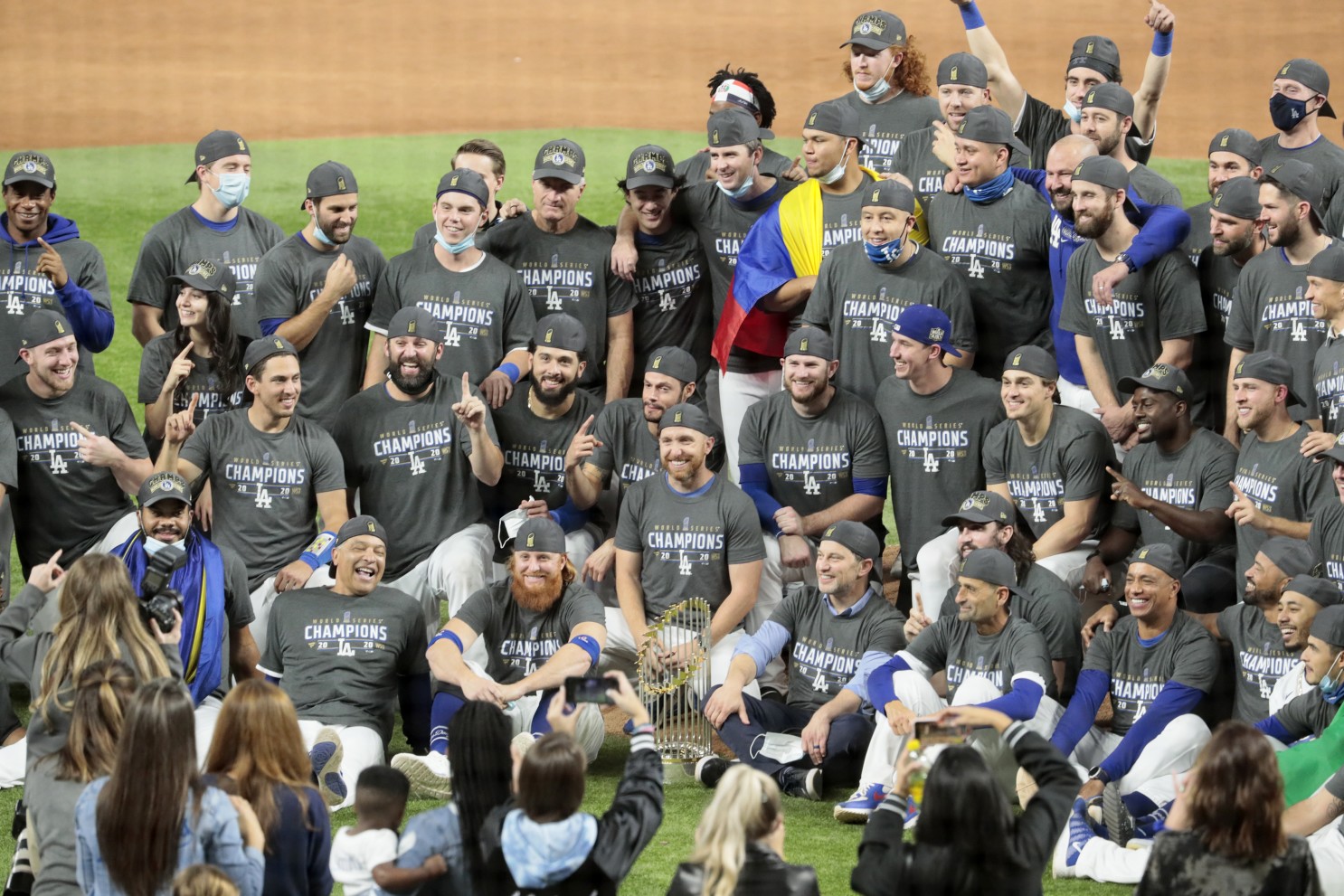 The Los Angeles Dodgers defeated the Tampa Bay Rays in Game 6, capturing their first World Series title since 1988.
What We Know:
The Dodgers had a tough time early in the game, but came alive in the sixth inning. This was helped by Rays manager Kevin Cash's questionable decision to pull their starting pitcher Blake Snell early.
Snell pitched 18 strikeouts in the World Series and just allowed two hits during this game, so it was surprising to see him leave the game so early.
This gave the Dodgers an opportunity that they wouldn't waste. After trailing 0-1, the Dodgers were able to tie off a wild pitch and Mookie Betts was able to make it home to take the lead. He capped off the game with a monster home run to seal the game.
How the Dodgers took the lead in Game 6pic.twitter.com/NcC9fyzqTn

— Yahoo Sports MLB (@MLByahoosports) October 28, 2020
MOOKIE BETTS!!!

(via @MLBONFOX)pic.twitter.com/FcCXIpXWni

— Yahoo Sports MLB (@MLByahoosports) October 28, 2020
This championship must feel good for LA. It's their second one this month as the Lakers won the NBA Championship just weeks ago. Not only is this the Dodgers' first championship in over 30 years, it's one that caps off a decade of dominant regular-season baseball.
The Dodgers have been one of the MLB's best teams for the last several seasons, but they have always disappointed or fallen just short of winning it all. This win completely changes the legacies of every member of their core, especially Clayton Kershaw.
A little bit of controversy to go with this joyous occasion: Dodgers third baseman Justin Turner tested positive for COVID-19. The Dodgers were notified midgame and Turner was pulled in the eighth inning. Turner said he was feeling fine and asymptomatic, but he drew a lot criticism for celebrating with the team and taking photos while taking his mask off.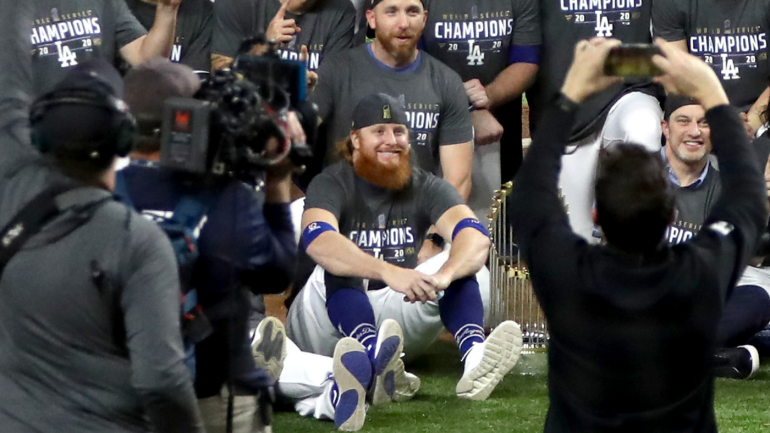 Dodgers president Andrew Friedman said of Turner, "I don't think there was anyone that was going to stop him from going out."
Comments
comments