Barack Obama Memoir to be Released November 17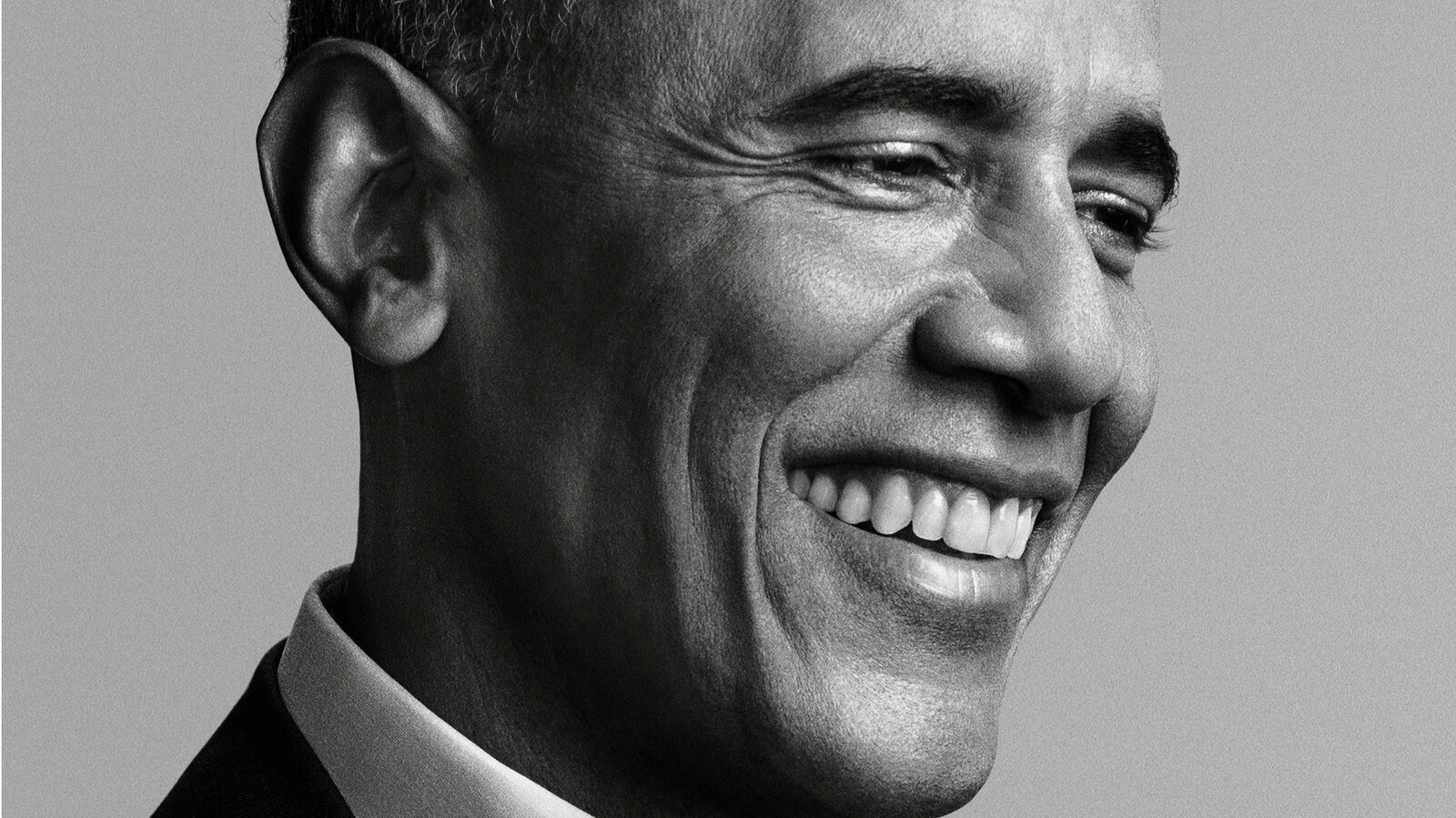 The former president announced Thursday that he will be releasing the first volume of his long-awaited memoir two weeks after the election, the Chicago Tribune reported.
What We Know:
Obama's book will be titled A Promised Land and will cover his rise to the White House as well as his first term. The 768-page book is the first of the president's memoirs. Though the second book has not yet been announced, it is expected that more will follow.
There's no feeling like finishing a book, and I'm proud of this one. In A Promised Land, I try to provide an honest accounting of my presidency, the forces we grapple with as a nation, and how we can heal our divisions and make democracy work for everybody. pic.twitter.com/T1QSZVDvOm

— Barack Obama (@BarackObama) September 17, 2020
"I've spent the last few years reflecting on my presidency, and in 'A Promised Land' I've tried to provide an honest accounting of my presidential campaign and my time in office: the key events and people who shaped it; my take on what I got right and the mistakes I made; and the political, economic, and cultural forces that my team and I had to confront then — and that as a nation we are grappling with still," an Obama statement read.
He added that the book details some of his own feelings about the times we are living in today and how we can work to get back on the right track. The work is expected to do incredibly well with sales, already announcing its printing of 3 million copies. James Daunt, CEO of Barnes & Noble, believes the book has the potential to compete with Harry Potter. "This will be a book of rare consequence. That it will sell as no other book has done since July 21, 2007 is immensely cheering to booksellers," he stated.
A Promised Land is not the first book from President Obama, who has been referred to as the best literary president since Abraham Lincoln. He also authored Dreams from My Father and The Audacity of Hope before his race for the White House in 2008.
The memoir's release date was set for November 17th so as to not overshadow the importance of this year's election.
Comments
comments
Waka Flocka has Received An Honorary Doctorate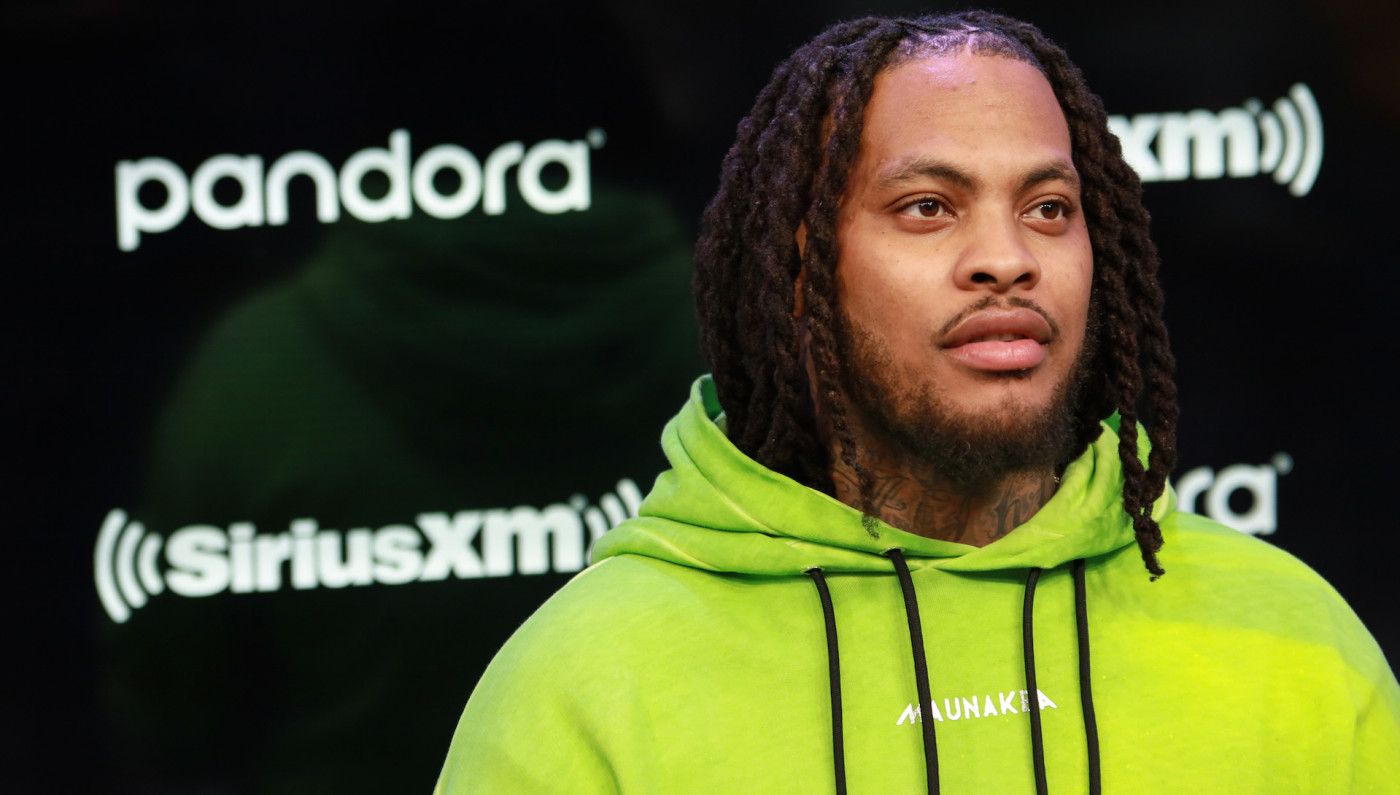 The rapper earned his honorary doctorate in philanthropy and humanitarianism on Sat. October 3 in New York City. Wake Flocka's family and friends shared photos and videos from the commemoration. He was dressed and looked very excited in his cap and gown.
What We Know:
Over the weekend, video and photos of the ceremony were seen online showing the "No Hands" rapper dressed in his graduation cap and gown as he received an honorary doctorate in philanthropy and humanitarianism. During the commemoration, the 34-year-old was praised and recognized for the philanthropic work that he has done over the years.
His wife, Tammy Rivera, and their daughter, Charlie, were the first ones present to watch him receive the honor alongside friends and family members.
Waka Flocka received his Doctorate degree in Philanthropy and Humanitarianism 👨🏾‍🎓 pic.twitter.com/wbGRmQELxr

— Rap All-Stars 🏆 (@RapAllStars) October 4, 2020
This comes after Waka Flocka, whose actual name is Juaquin James Malphurs, announced earlier this year that he would dedicate his life support to mental health awareness and suicide prevention. According to MTV News, in 2013, Waka Flocka lost his younger brother, Coades Scott, who tragically died by suicide.
Waka Flocka later uploaded a photo of himself on Instagram on Monday, October 5, celebrating the achievement.
With this new achievement, Waka Flocka has joined a list of other artists who have also received honorary doctorates such as; Common, who received his from Winston-Salem State University in North Carolina.
Other artists include Kanye West who received his from the School of the Art Institute of Chicago, Diddy from Howard University and Missy Elliot from Berklee College of Music.
Congratulations to Waka Flocka on his achievement.
Comments
comments
12-year-old Georgia Boy Begins Sophomore Year of College as Aerospace Engineer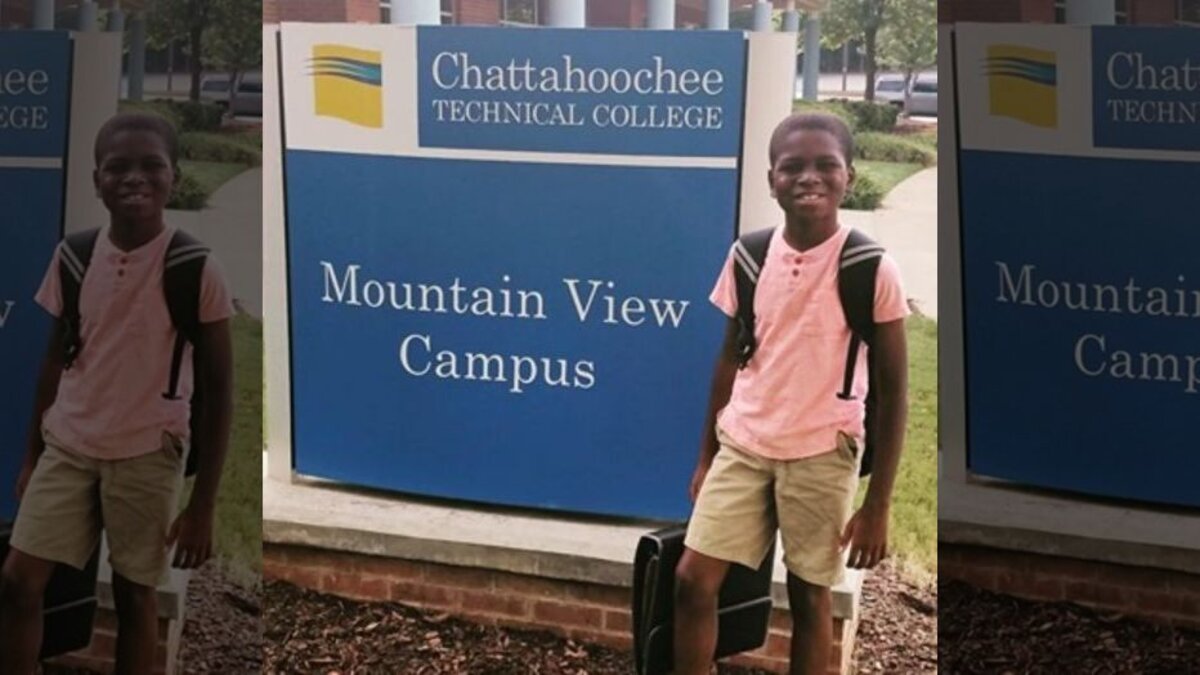 Those who have survived post-secondary education can understand "the struggle," but for 12-year-old Caleb Anderson, college classes are his middle school. Young Anderson is a sophomore at Chattahoochee Technical College in Marietta, Georgia, and is currently studying aerospace engineering. His parents became aware of his little bright mind at a very early age.
What We Know:
According to his family, Caleb started to imitate his mother's speech at only four weeks old, some infants can't do this until a couple of months later. At nine months old, he had already learned more than 250 words in American Sign Language. Fast forward to the age of four, he was already reading at an accelerated level.
"I was getting my master's in education so I knew that there was something special about that," Claire Anderson, Caleb's mother told USA Today.
Caleb's plans after Chattahoochee Technical only consist of continuing his education at other schools. He wishes to attend the Georgia Institute of Technology (Georgia Tech) and later the Massachusetts Institute for Technology (MIT). One of his biggest long term goals includes getting an internship with Tesla CEO Elon Musk, a dream he has developed over the span of his short educational career already.
Instead of thinking about the next video game or toy he wanted to get, Caleb mentioned he had his sights on space since has was a toddler. "I figured that aerospace engineering would be the best path," he said.
Caleb's mother has stated that due to his incredible intellect, she feared a small number of things such as his sense of self. She noted how he didn't need to study or get help with many subjects other kids struggled with. While other parents wouldn't see this as an issue, Claire said that she "didn't like the character that was building in him".
Moving forward, his parents decided there were other things that needed attention rather than what if's. Claire is a former teacher and her husband, Kobi, is an IT salesman. Over time, their initial worries faded and they started to teach him things books couldn't, such as "compassion, kindness, looking for the good in others".
When Caleb's mother noticed that he quickly outpaced the work of his grade levels, she was concerned that a lack of a challenge could be holding him back. She now advocates to other parents to pay mind to their kids' educations, even as early as she did with her son. Caleb has two siblings, 7-year-old Hannah and 8-year-old Aaron, who are also just as gifted in their studies.
Comments
comments
White Ohio Police Chief Explains BLM Support: "We Have to Listen to People"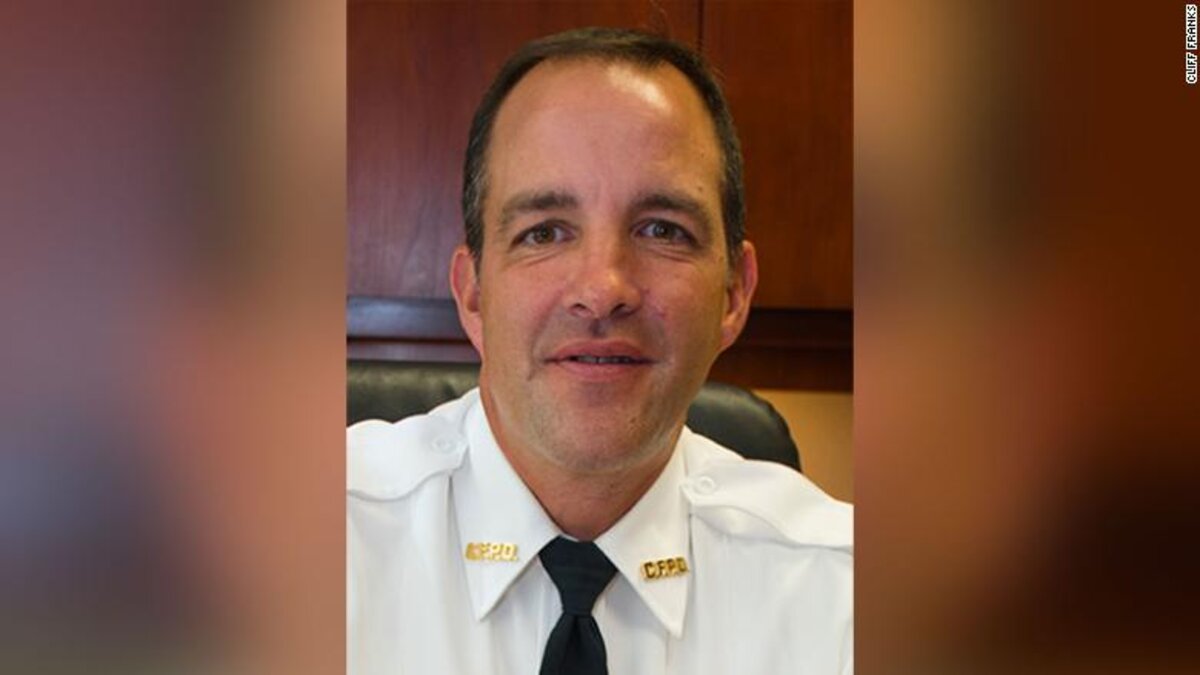 Ohio police chief, Doug Swartz, who is white, is motivating Black Lives Matter protests in his town.
What We Know:
Although there has not been a single Black Lives Matter protest in the mainly White city of Canal Fulton, Ohio, their White police chief wrote an article welcoming them, stating, "the Black community needs us".
According to CNN, Canal Fulton's police chief Doug Swartz has been the author of a monthly column that addresses various topics for the past eight years. He used the month of September to speak on and bring to life the Black Lives Matter movement that was revitalized following the tragic death of George Floyd in May.
Swartz writes that he was asked many times why Fulton had to assess with race as there have not been protests in the area for now. He replied by saying to lay with the U.S. Constitution as declared on July 4, 1776. He cited how the Black community was still not free of racism regardless of the document's ideals and continues to face significant obstacles such as housing and education discrimination.
Swartz stated:
"How do you know about it, if you don't know about it," he states. "If there are struggles that are going on in mainly Black neighborhoods, we don't know about it; our kids go to predominately white schools, and we're a byproduct of that history with the things that are wrong in today's society."
He continues to say that's why we have to listen to people and hear from them to see how we can make things better.
Swartz mentioned that he does not support riots, vandalism, or calls to defund the police. He stated those actions were "causing hate," and he wants to follow the legacy of Rev. Dr. Martin Luther King Jr. to come together and work together as a community of one.
He encourages protests and voting for legislation that would improve African American's lives.
Comments
comments