Barr Instructs Federal Prosecutors to Charge Protesters with 'Sedition'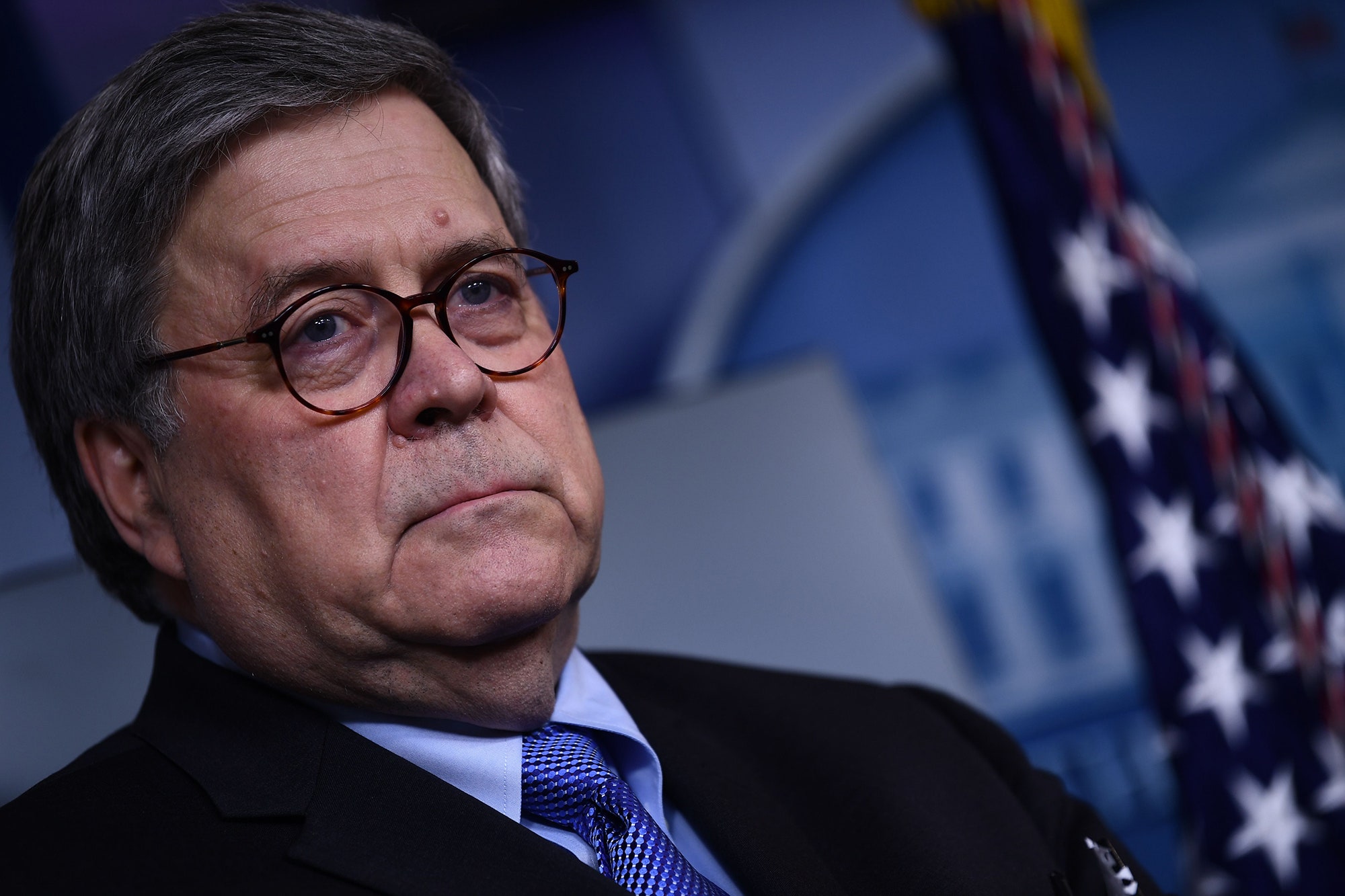 Attorney General William Barr told U.S. prosecutors that he wanted violent protesters to be charged with sedition or the overthrow of the U.S. government.
What We Know:
The Wall Street Journal reported on Wednesday that Barr pushed for the fullest extent of the law to be unleashed against protesters during a conference call last week.
During a conference call with U.S. attorneys across the country last week, Mr. Barr warned that violent demonstrations across the U.S. might worsen with the approaching November presidential election. He has motivated the prosecutors to seek several federal charges, including a hardly ever used sedition law, even when state charges could apply.
Although, reports have shown that 93% of Black Lives Matters protests have been peaceful.
The call emphasizes Barr's importance to prosecuting crimes connected to violence during months of protests against racial injustice, leading to significant property damage. President Trump has made massive crackdowns on the violence and property destruction a critical campaign issue. U.S. attorneys have broad discretions in what charges they bring.
Federal prosecutors have already charged more than 200 people with violent crimes related to the protests, most of whom face arson charges, assaulting federal officers, or gun crimes. FBI officials earlier this year described the offenders as huge opportunists who are taking advantage of the protests.
In recent months, police officers stated that they are alarmed by how much presence of armed groups from both sides of the political parties. Barr has blamed much of this violence on extremists, including Antifa, a network of groups and people who consider themselves opposing fascism. Barr has described the movement as advocates for revolution.
Legal experts claimed to the WSJ that it would be hard for the nation's top prosecutor to prove a conspiracy for government overthrow using sedition. It would create a conflict of the First Amendment, which guarantees the public the right to protest.
Comments
comments
Florida Woman Used Tire Iron to Beat 3-Year-Old Boy to Death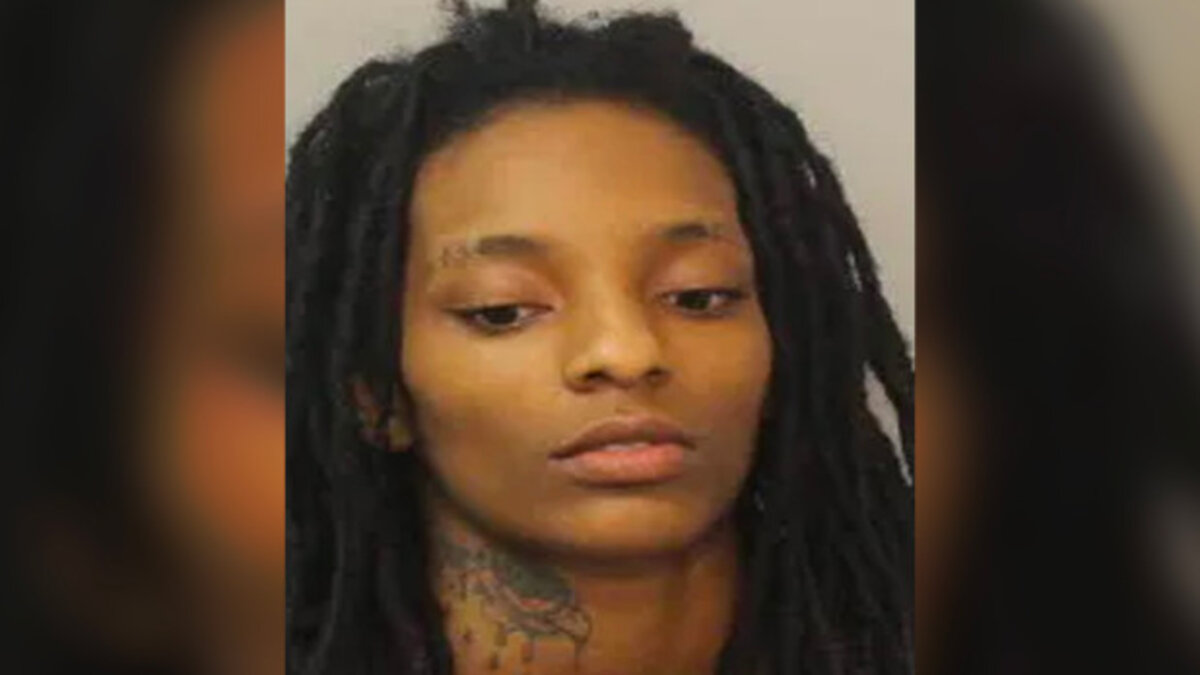 Police in north Florida have arrested a woman accused of repeatedly beating a 3-year-old boy with a tire iron before he died.
What We Know:
Tallahassee police state 23-year-old Te'Lea Jefferson is charged with murder and aggravated battery for the toddler's death.
As stated by Tallahassee Democrat, Jefferson took the non-responsive boy to the emergency room located at Tallahassee Memorial Hospital, according to records at 6:58 p.m., with critical injury to his head and face. Two minutes later, he was pronounced dead.
WCTV reported that Jefferson told officers the little boy was standing on the sink while brushing his teeth when he fell. She insisted he hit his head on the toilet, and broken pieces of porcelain produced cuts on the boy's body.
The arrest affidavit states the toddler's damages were not compatible with a fall due to the child having severe cuts on his face and hands, along with bruises on his arms and legs. There were also signs of older wounds on his torso and shoulder.
After police said the events stated by Jefferson didn't add up, she reportedly confessed she beat the boy because he wouldn't stop standing on the sink.
The arrest report mentions she threw the tire iron at him and confessed to using it to hit the child numerous times, including after he tried to run away. She then informed the police she hid the tire iron outside of the home.
Investigators said Jefferson also revealed that she physically punished the boy before, telling officers he was stubborn. The majority of the time required more strikes or blows than his older sibling, the arrest report mentions. Police state she also assumed that the little boy was possibly already dead before driving him to the hospital.
Reports state that Jefferson lived with the victim and his 6-year-old brother, both of whom endured abuse in the past.
A judge has ordered Jefferson to be held without bond. Jefferson is expected to appear in court again on Thursday.
Comments
comments
Makers of Oxycontin to Plead Guilty to 3 Charges as Part of $8 Billion Lawsuit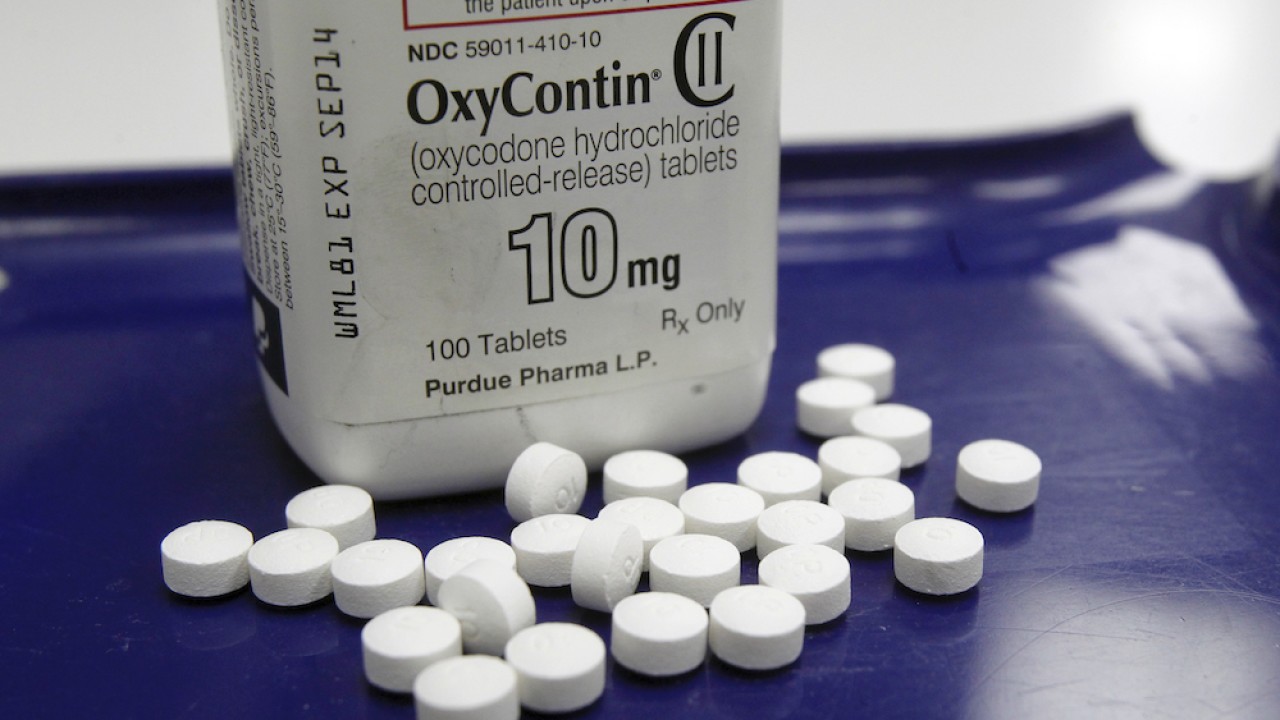 Purdue Pharma, the creator of OxyContin, has agreed to plead guilty to three federal criminal charges for its part in creating the nation's opioid crisis and will pay more than $8 billion and shut down the company.
What We Know:
The charges involve conspiracy to defraud the United States and violating federal anti-kickback laws. The money will be used for opioid treatment and abatement programs. The privately held company has accepted to pay a $3.5 billion fine and relinquish an extra $2 billion in past profits, in addition to the $2.8 billion it agreed to pay in civil liability.
The company does not have $8 billion in cash handy to pay the fines. So Purdue will be terminated as part of the settlement, and its assets will be used to create a new "public benefit company" controlled by a trust or similar item designed for the benefit of the American public.
The Justice Department said it would perform entirely in the public interest rather than to maximize profits. Its projected earnings will go to paying the fines and penalties, which in turn will be used to battle the opioid crisis.
That new company will keep producing painkillers such as OxyContin and drugs to deal with opioid overdose. Deputy Attorney General Jeffrey Rosen, who published the settlement, defended the new company's plans to continue to sell that drug, stating there are authorized uses for painkillers such as OxyContin.
The idea is for the company to make life-saving overdose rescue drugs and medically assisted treatment medications available at steep discounts to communities dealing with the opioid crisis.
The company that had filed for bankruptcy in 2019 pleaded guilty to violating federal anti-kickback laws, as it paid doctors apparently to write more opioid prescriptions.
The Justice Department also reached a separate $225 million civil settlement with the former owners of Purdue Pharma, the Sackler family. Although, the Sackler family, as well as other current and former employees and owners of the company, face the chance that federal criminal charges will be filed against them.
Purdue Chairman Steve Miller, who joined Purdue in 2018, stated:
"Purdue deeply regrets and accepts responsibility for the misconduct detailed by the Department of Justice." "Purdue today is a very different company. We have made significant changes to our leadership, operations, governance, and oversight."
This proposal will be executed as quickly as possible to help address the needs of people who suffer from opioid addiction and abuse.
Comments
comments
LSU Bans Odell Beckham Jr., NCAA Investigating Violations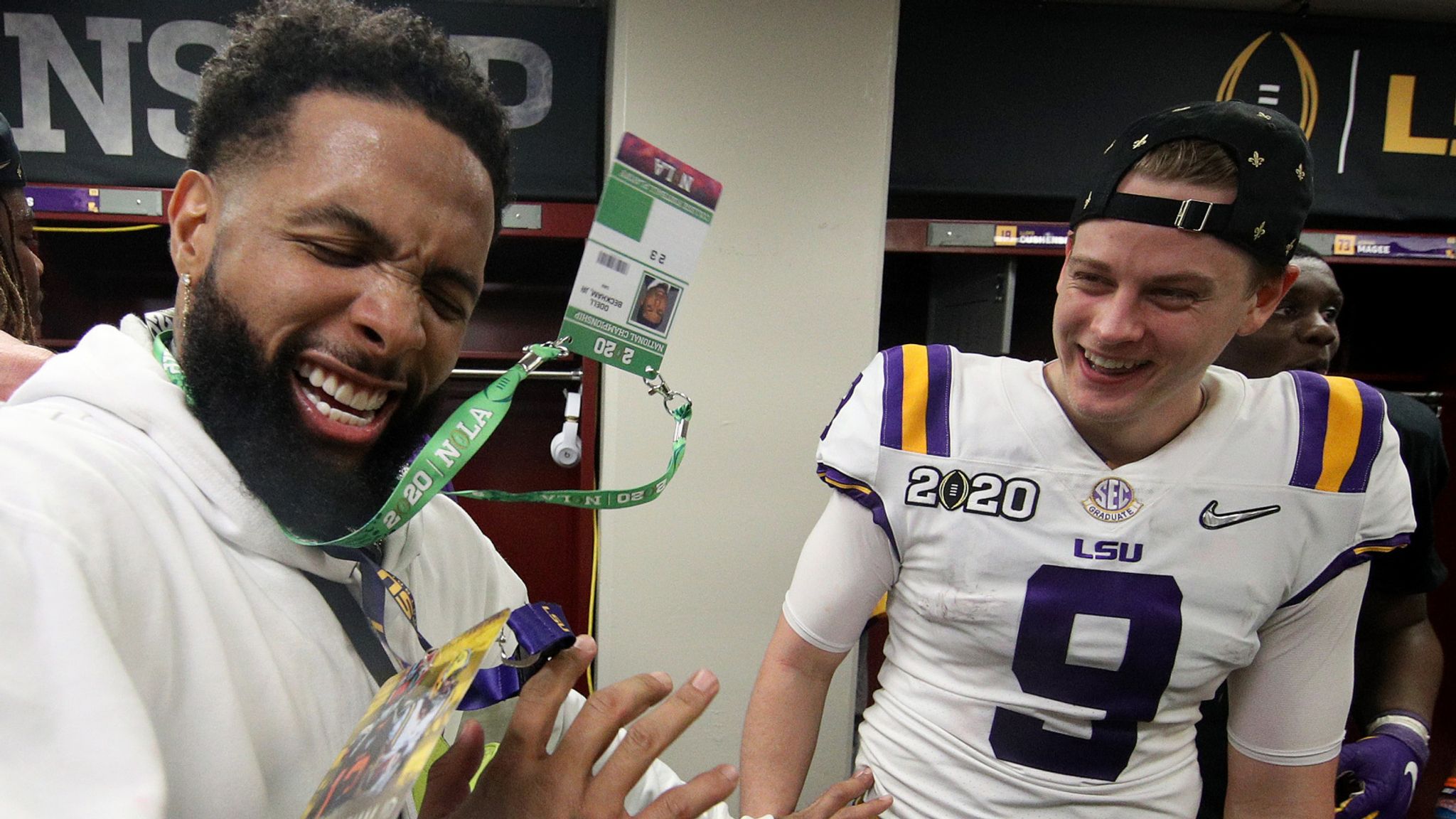 Louisiana State University has banned Odell Beckham Jr. and is self-imposing penalties as the NCAA investigates the school for violations.
What We Know:
According to Sports Illustrated, the NCAA is investigating booster payments made to the father of a student-athlete. LSU is self-imposing penalties on the football program due to the alleged violations.
The school is docking the football program eight scholarships over the next two years and reducing the number of recruitment visits and communications the program can have with prospects. LSU's football program can offer up to 85 scholarships per year.
Cleveland Browns wide receiver and former LSU player Odell Beckham Jr. will also be banned from the school's facilities. After LSU's win in the College Football National Championship in January, Beckham was seen on video giving cash to players. Beckham distributed $2,000 to players, including former LSU quarterback Joe Burrow. Student-athletes are prohibited from accepting cash, according to NCAA bylaws.
OBJ qui distribue les billets à tout-va après la victoire de LSU… vous en pensez quoi ? @TDActu #NationalChampionship pic.twitter.com/RQH6zZA16G

— MorganLagreeTBP (@MorganLagreeTBP) January 14, 2020
"LSU has worked proactively and in cooperation with the NCAA to identify and self-report any violations that occurred within our football program. We believe these self-imposed penalties are appropriate and we will continue to coordinate and cooperate with the NCAA on this matter." – Robert Munson, LSU Senior Associate Athletic Director
The NCAA began investigating LSU's athletic program for violations in 2018. There have been several alleged instances of impermissible payments and embezzlement by LSU boosters. Officials from LSU and NCAA communicated in July about potential penalties, including a postseason ban.
It is unclear whether these self-imposed sanctions will satisfy the NCAA or if they will seek further punishment.
Comments
comments