Cardi B Files for Divorce, Wants Custody of Kulture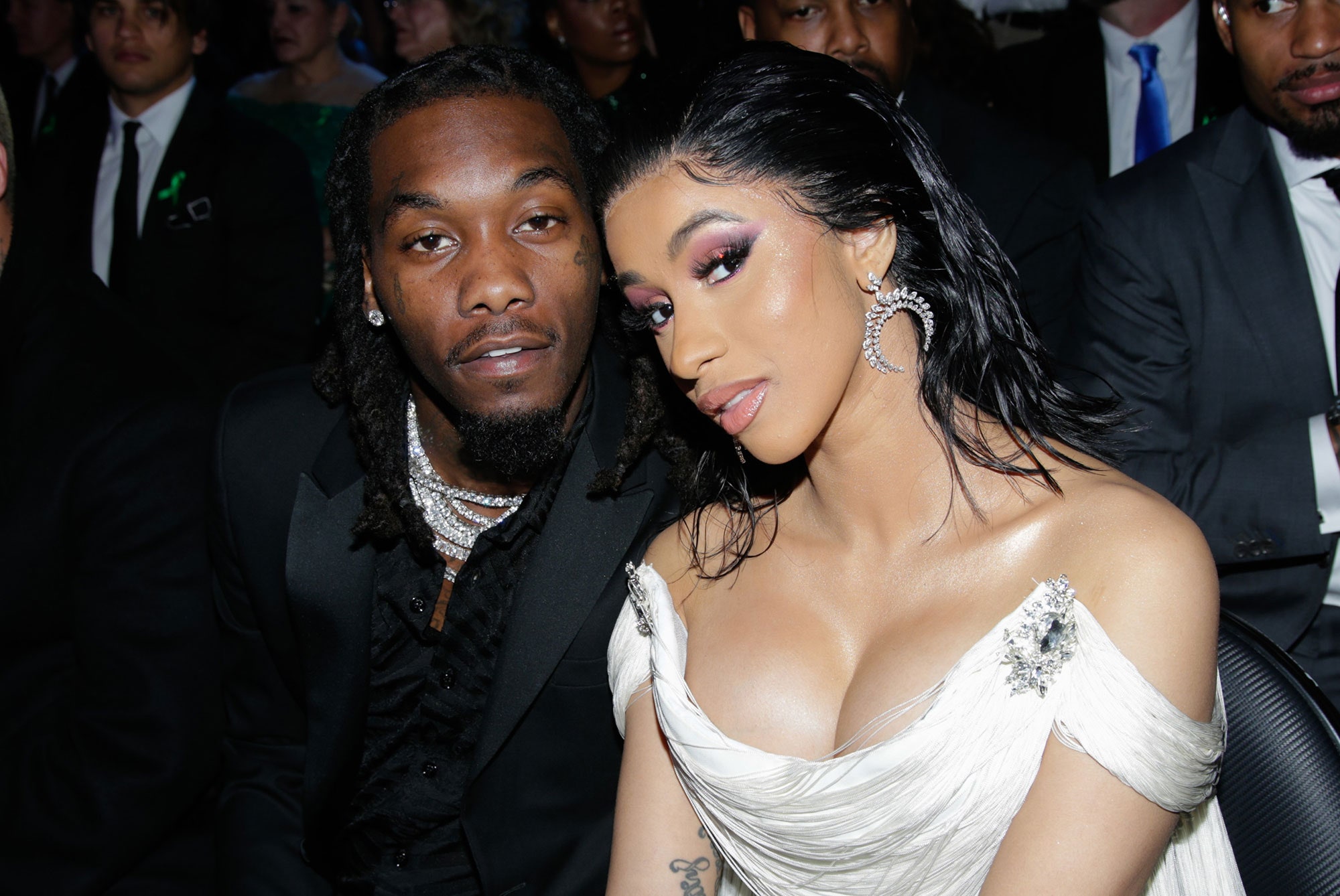 Cardi B and Offset have called it quits after just three years of marriage.
What We Know:
Cardi B, 27, has formally filed for divorce from Offset ,28, on Tuesday (Sept. 15th) at the Fulton County Magistrate after being married for three years.
The "WAP" rapper claims in the paperwork that her marriage was "irretrievably broken" and "there are no prospects for reconciliation".
Cardi and Offset's divorce is due to previous accusations of Offset's infidelity. In January 2018, Cardi B, whose real name is Belcalis Marlenis Almanzar, apparently confirmed that Offset, real name Kiari Kendrell Cephus, was at the center of a sex tape cheating scandal after rumors of a video and alleged entanglement with another woman surfaced in December 2017, just three months after the couple got married.
"No, it's not right for a [n—] to cheat…But what you want me to do?" Cardi wrote in a tweet at the time. "Go f— me another n—? Start all over again and get cheated on again? This s— happens to everyone, and I be too, you too…People handle they relationship different soo."
The couple stayed together, and Cardi revealed in 2018, she and Offset were pregnant. In August of that year, Cardi was involved in an incident with a couple of bartenders at Angel's Strip Club in Queens, New York. Bartenders at the club stated Cardi arranged an attack on them due to her believing Offset had an affair with one of them. She was accused by a grand jury on multiple charges, which includes two counts of reckless endangerment and one count of assault, although Cardi claimed to be not guilty. However, a final verdict has not been reached yet in this case.
In December of 2018, Cardi B and Offset had separated again, but this time Offset pleaded for Cardi to comeback in a very long tweet. A month later, January 2019, Cardi and Offset were back together.
In, Cardi B's Vogue January 2020 cover story, she explained why she stayed with Offset, despite all the cheating and allegations:
"When me and my husband got into our issues—you know, he cheated and everything—and I decided to stay with him and work together with him, a lot of people were so mad at me; a lot of women felt disappointed in me," she explained. "But it's real-life sh–. If you love somebody and you stop being with them, and you're depressed and social media is telling you not to talk to that person because he cheated, you're not really happy on the inside until you have the conversation. Then, if you get back with them, it's like, how could you? You let all of us down. People that be in marriages for years, when they say till death do us part, they not talking about little arguments like if you leave the fridge open. That's including everything."
Although it was rumored that part of the reason Cardi filed for divorce from Offset was that he is supposedly expecting a child with another woman, sources say those rumors about another woman pregnant are not real.
Cardi also requests the court grant her primary legal and physical custody of their 2-year-old child, Kulture Kiari Cephus. Their hearing is scheduled for Nov. 4th at 10 a.m.
Comments
comments
Summer Walker Asks Willow Smith to Squash their Beef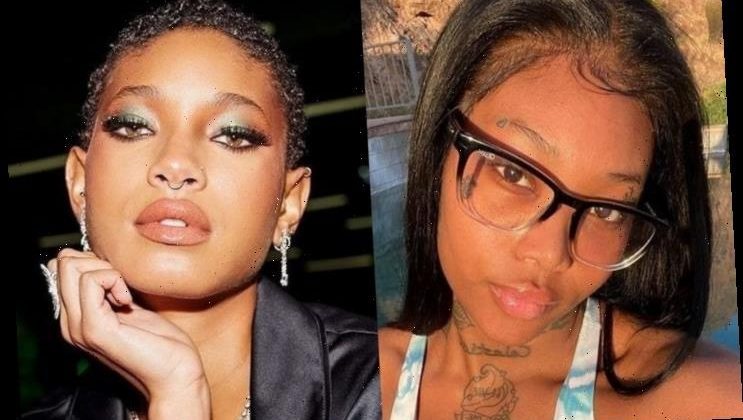 Summer Walker and Willow Smith allegedly have some beef. At this point, Summer Walker is asking that the two of them squash this mini-feud. 
What We Know:
Back in May, Summer Walker posted on Instagram showing off a few of her yoga poses. In the comments, someone made a suggestion about her doing a collaboration with Willow Smith. 
According to Summer's Instagram story, she stated "Someone tell @willowsmith to stop acn bushi and lets me friends lol." To everyone and to Summer Walker, it seems that Willow won't talk to her. At this time, it is not known how many times she has tried to contact Willow or what brought about this so-called beef, only that Summer wants to be friends with the 19-year-old and is begging for this mini-feud to be over with.
In addition, Summer has already been in the news because of her recent break up with London On Da Track. Their relationship had already been off and on over the past year. Adding more fuel to the fire is only drawing more attention to herself in the news and on social media. 
The Hot New HipHop's website stated that it's clear that Willow doesn't have the time to get back to her or she's just not interested in being friends with her. This has fans wondering what's the real reason behind this beef and why is she trying so hard to be friends with Willow Smith at all. Yesterday evening on Twitter, a user tweeted "What makes summer walker think that willow smith wants to be her friend tho?
Even though we are unsure as of now what started this beef in the first place, hopes are that it will likely soon come to the light.
Comments
comments
Kazakhstan Uses Borat Catchphrase To Promote Tourism: 'Very Nice'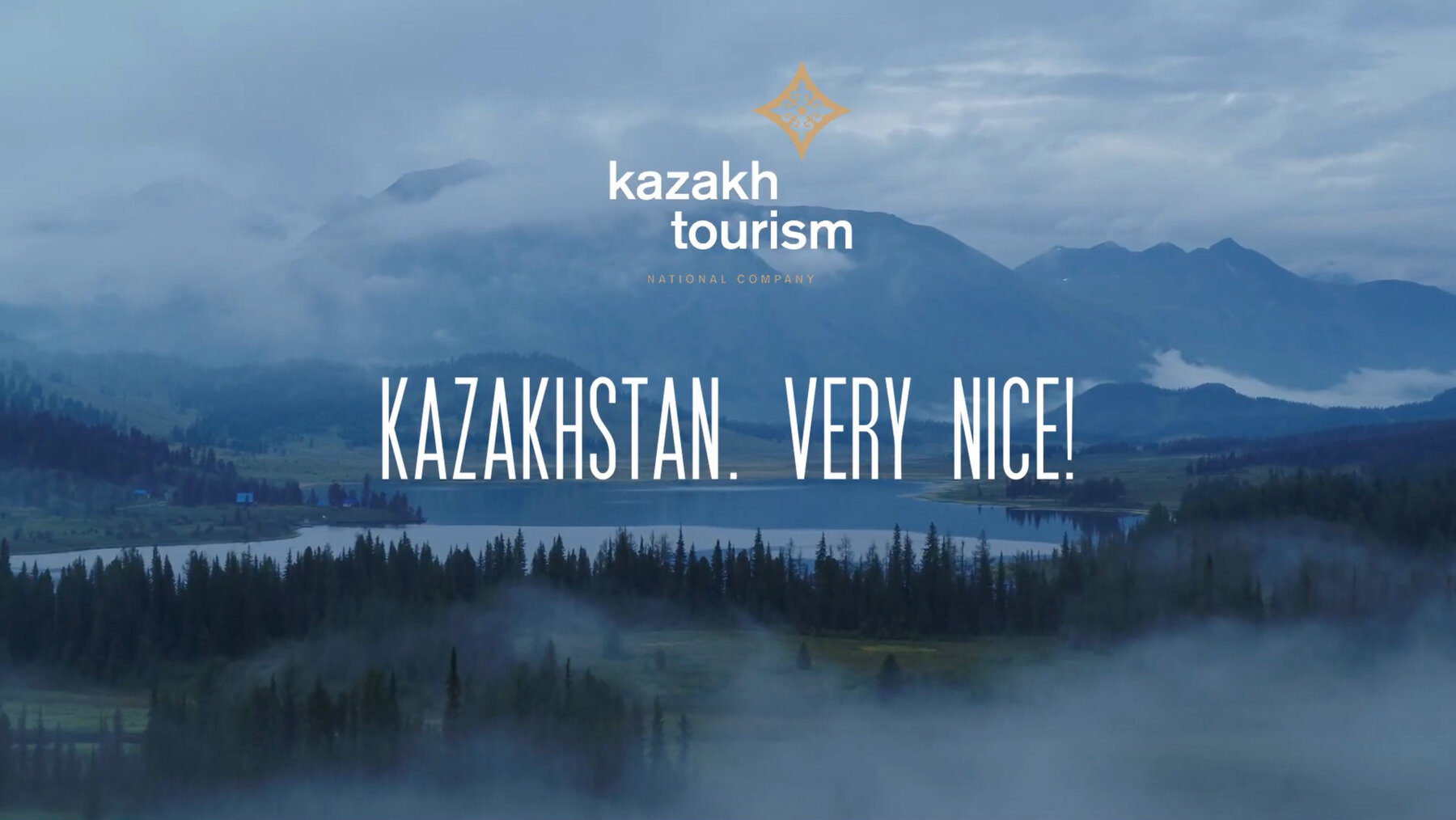 The nation of Kazakhstan has changed its tune when it comes to Borat.
What We Know:
Kazakhstan's tourism board launched a new marketing campaign this week using Borat's iconic catchphrase "Very nice!" as their slogan. They are using promotional videos where tourists explore Kazakhstan's landscapes, cities, and local food, and say some variation of Borat's line.
Kazakhstan's tourism board put the promotional material together and timed their campaign to coincide with the release of Borat Subsequent Moviefilm. They hope this campaign can "celebrate Kazakhstan and show fans [of Borat] around the world why they should come visit this incredible country," according to a press release.
"We would like everyone to come experience Kazakhstan for themselves by visiting our country in 2021 and beyond, so that they can see that Borat's homeland is nicer than they may have heard." – Kairat Sadvakassov, Deputy Chairman of Kazakh Tourism
The original Borat came out in 2006 and was a worldwide hit, except in Kazakhstan. In the satirical mockumentary, Sacha Baron Cohen takes on the character of Borat Sagdiyev, a fictional Kazakh journalist, to prank his way across America and expose a less flattering side of Americans.
Cohen's portrayal of Borat was full of stupid and offensive stereotypes and behaviors, and the film was banned in Kazakhstan. Cohen reprised the character in the 2020 sequel, which takes square aim at American conspiracy theories and the presidential election.
Borat Subsequent Moviefilm is available for streaming on Amazon Prime Video. It also recently stirred a national controversy for a scene involving Rudy Giuliani.
Comments
comments
'Borat' Sequels Drops Early As Rudy Giuliani Slams Sacha Baron Cohen Over Controversial Scene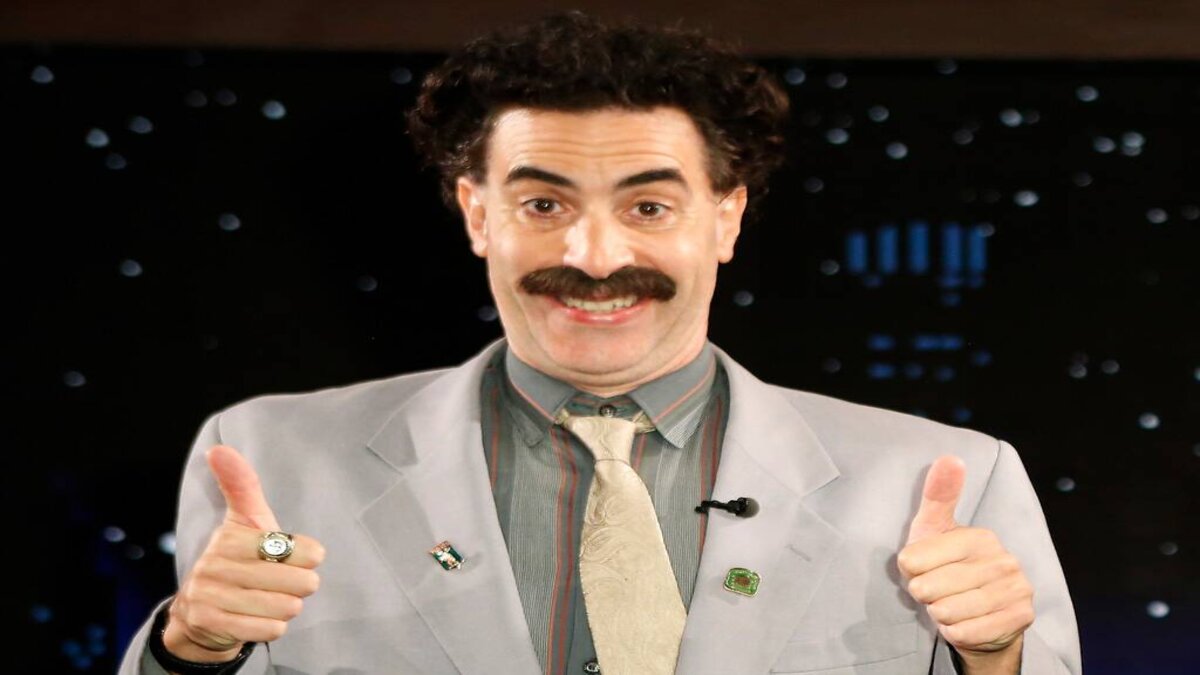 The Borat sequel, Borat Subsequent Moviefilm: Delivery of Prodigious Bribe to American Regime for Make Benefit Once Glorious Nation of Kazakhstan, dropped on Amazon Prime just moments before the final 2020 presidential debate kicked off. It was initially scheduled to premiere on Friday, October 23rd.
What We Know:
NBC News has reported that as they previewed the mockumentary prior to its release, the politician emerges in the film, having fallen for a humiliating joke created by Sasha Baron Cohen, who of course, we all know as Borat.
In the film, Giuliani is seen reclining on a bed, putting his hand down his pants and moving it around for what seems to be a few seconds as the actress playing Borat's teenage daughter, Maria Bakalova (24), pretending to be a television reporter, stands in front of him. Cohen, costumed as Borat, then walks in the room and offers himself to the politician, who replies, "I don't want you."
NBC News noted that it's unclear what occurred before or after the event supposedly took place in the movie.
OFFICIAL STATEMENT FROM BORAT SAGDIYEV pic.twitter.com/vM92Lam5vV

— Borat (@BoratSagdiyev) October 23, 2020
Giuliani has spoken out about the questionable scene. On Wednesday, October 22nd, the former mayor of New York City tweeted that the scene in which he appears is a "complete fabrication".
"I was tucking in my shirt after taking off the recording equipment. At no time before, during, or after the interview was I ever inappropriate. If Sacha Baron Cohen implies otherwise he is a stone-cold liar."
Giuliani also stated that "the NY Post today reports 'it looks to me like an exaggeration through editing".
"As soon as I realized it was a setup, I called the police, which has been noted in the THR article on July 8th."
Cohen responded to Giuliani's claims as Borat in a video posted to Twitter.
Comments
comments