Lawmakers Introduce Senate Bill Making Attacks on Police Officers a Federal Crime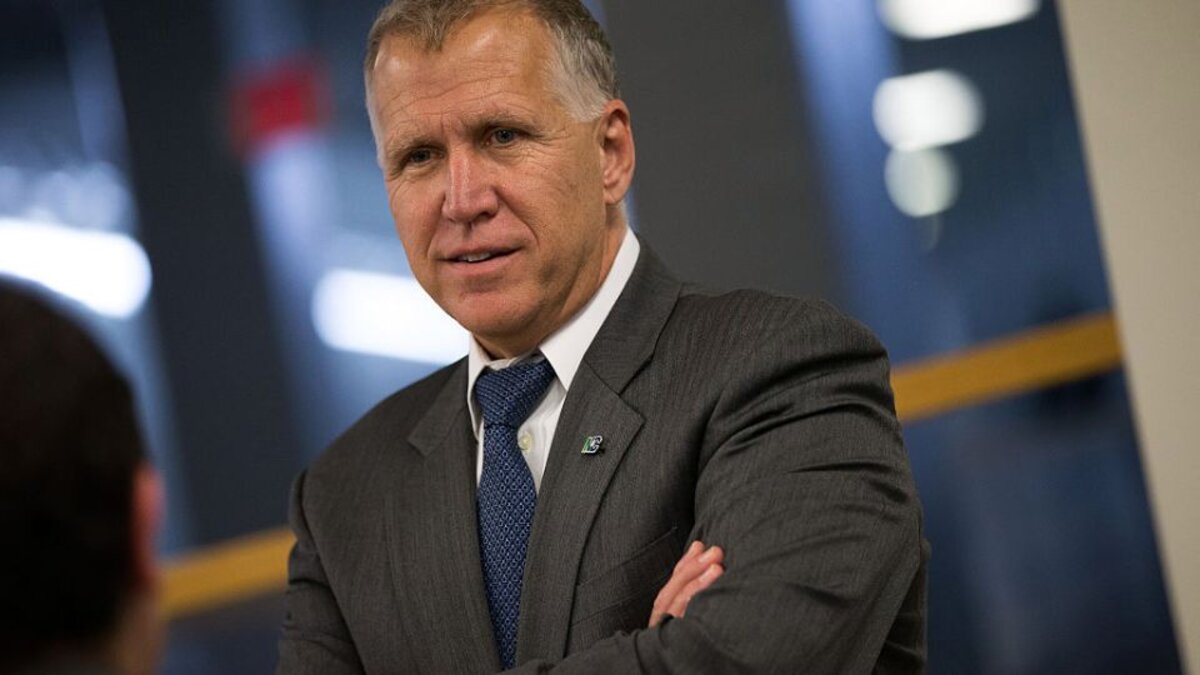 Several U.S. senators have presented the "Protect and Serve Act", legislation that would create federal penalties for those who purposely target local, state, or federal law enforcement officers with violence.
What We Know:
The Protect and Serve Act was presented on Thursday by Senator Thom Tillis of North Carolina.
Proud to sign on to Protect & Serve Act. Criminals who target police should pay the highest price. Our brave men and women in law enforcement put their lives on the line, and the cowards who seek to harm them need to be sent a clear message: Target police, and you will pay. https://t.co/JC9Tqiug5a

— Senator Mike Braun (@SenatorBraun) September 17, 2020
This bill would make it a federal crime to intentionally cause or attempt to cause serious bodily injury to an officer, with up to 10 years in prison for convictions. If the crime committed includes murder, attempted murder, kidnapping, or attempted kidnapping, the felon could receive a life sentence.
Senator Tillis mentioned police officers in North Carolina and across the country risk their lives every day to keep communities safe. The rise of these insensible acts of violence towards law enforcement officers, and causing injury or loss of life, is entirely unacceptable.
Senator Tillis also states he is committed to supporting the men and women who took an oath to protect us. This is why he introduces this bill that will create federal penalties for felons who attack police officers. Making reference to Sheriff Deputy from North Carolina Ryan Hendrix and officers in Los Angeles, hence its time to pass such a bill, letting criminals know the acts of violence are unacceptable, and there is no escape from justice.
The Protect and Serve Act has been endorsed by multiple law enforcement associations, including the Fraternal Order of Police and Major County Sheriffs of America.
Tillis said the Protect and Serve Act would face this problem by giving federal prosecutors the instruments needed to hold those responsible who target law enforcement for assault and attacks.
This law would pertain to federal law enforcement officers and would also pertain to state and local officers in situations where the federal government may establish jurisdiction over the case.
The proposed bill passed the House by a vote of 382 to 35 with support from both parties.
Comments
comments
Store Security Guard Stabbed 27 Times After Asking Sisters to Wear Masks
The COVID-19 pandemic has certainly exhausted many people, but one unfortunate store security guard in Chicago was allegedly stabbed 27 times after asking two women to wear masks while shopping. According to the Associated Press, both women were revealed to be siblings and are being held without bond.
What We Know:
The despicable attack occurred late Sunday by 21-year-old Jessica Hill and 18-year-old Jayla Hill. The aftermath left a 32-year-old victim hospitalized in critical condition, stated police spokeswoman Karie James.
An argument broke out after one of the women rejected the guard's simple request to wear masks in the store. Leading up to the fight, the guard had reached toward Jayla Hill's cell phone when she said she was calling someone to "kick his a**." Jessica Hill then threw a trash can into the face of the guard, who is 6-foot-5, and at this point is when the sisters began their ruthless attack.
 It quickly became physical when one of the women punched the man. Jessica Hill then allegedly pulled out a knife from her back pocket and proceed to mercilessly stab the man as Jayla Hill held him in place by his hair. The man received injuries to his chest, back, and arms.
As soon as the situation ended, both parties were escorted to nearby hospitals. James said the women were arrested at the scene of the crime and were treated for "minor lacerations," while the victim was sent away in critical condition.
The case was heard over a bond hearing on Tuesday with Cook County Circuit Judge Mary C. Marubio present. The women's court-appointed attorney is claiming that the stabbing was self-defense, and that both sisters have bipolar disorder. Prosecutors have said that the security guard never even approached either woman or escalated the situation.
The sisters now are being held without bail on attempted murder charges, the Chicago Sun-Times reported. No further comments or details have been provided by the Chicago Police Department or Cook County Court.
Comments
comments
Florida Woman Used Tire Iron to Beat 3-Year-Old Boy to Death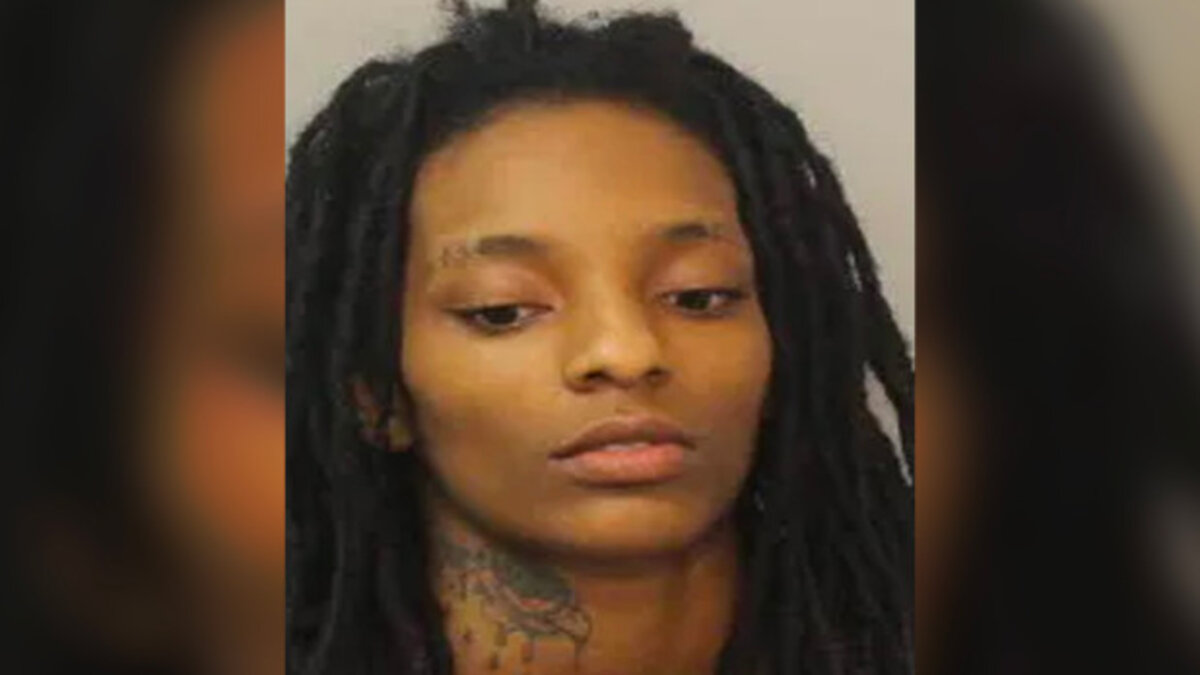 Police in north Florida have arrested a woman accused of repeatedly beating a 3-year-old boy with a tire iron before he died.
What We Know:
Tallahassee police state 23-year-old Te'Lea Jefferson is charged with murder and aggravated battery for the toddler's death.
As stated by Tallahassee Democrat, Jefferson took the non-responsive boy to the emergency room located at Tallahassee Memorial Hospital, according to records at 6:58 p.m., with critical injury to his head and face. Two minutes later, he was pronounced dead.
WCTV reported that Jefferson told officers the little boy was standing on the sink while brushing his teeth when he fell. She insisted he hit his head on the toilet, and broken pieces of porcelain produced cuts on the boy's body.
The arrest affidavit states the toddler's damages were not compatible with a fall due to the child having severe cuts on his face and hands, along with bruises on his arms and legs. There were also signs of older wounds on his torso and shoulder.
After police said the events stated by Jefferson didn't add up, she reportedly confessed she beat the boy because he wouldn't stop standing on the sink.
The arrest report mentions she threw the tire iron at him and confessed to using it to hit the child numerous times, including after he tried to run away. She then informed the police she hid the tire iron outside of the home.
Investigators said Jefferson also revealed that she physically punished the boy before, telling officers he was stubborn. The majority of the time required more strikes or blows than his older sibling, the arrest report mentions. Police state she also assumed that the little boy was possibly already dead before driving him to the hospital.
Reports state that Jefferson lived with the victim and his 6-year-old brother, both of whom endured abuse in the past.
A judge has ordered Jefferson to be held without bond. Jefferson is expected to appear in court again on Thursday.
Comments
comments
Makers of Oxycontin to Plead Guilty to 3 Charges as Part of $8 Billion Lawsuit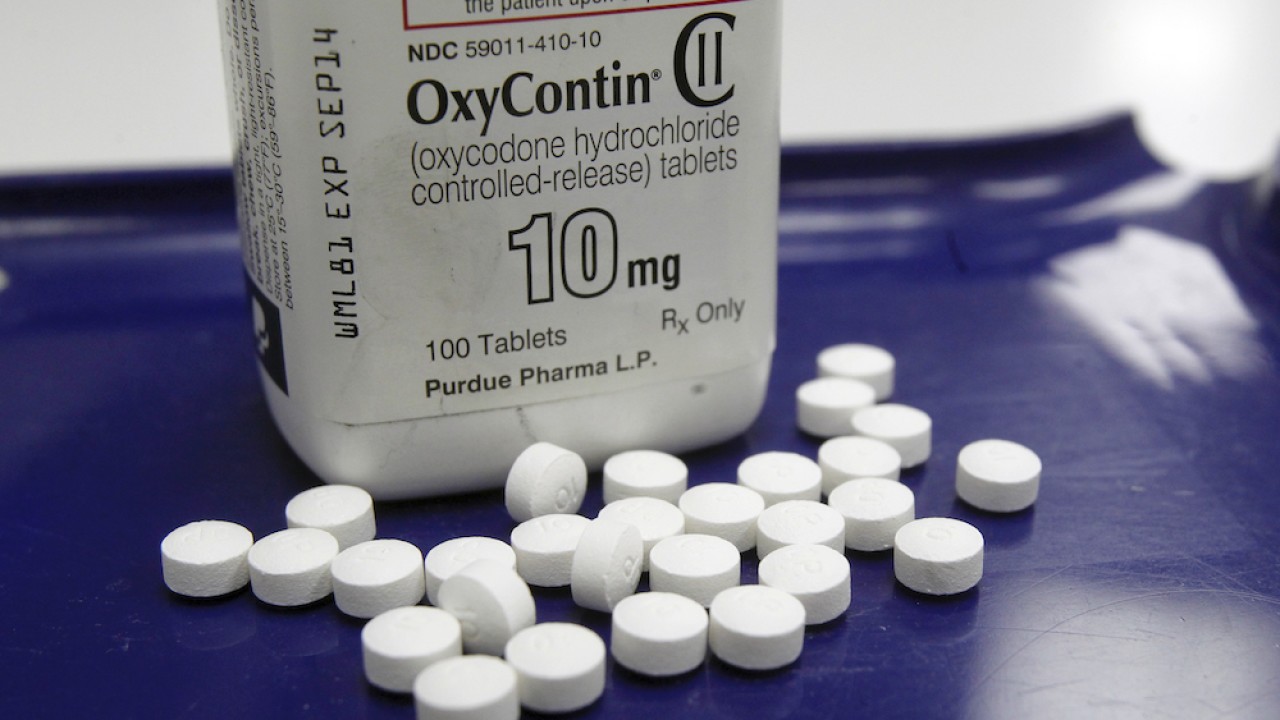 Purdue Pharma, the creator of OxyContin, has agreed to plead guilty to three federal criminal charges for its part in creating the nation's opioid crisis and will pay more than $8 billion and shut down the company.
What We Know:
The charges involve conspiracy to defraud the United States and violating federal anti-kickback laws. The money will be used for opioid treatment and abatement programs. The privately held company has accepted to pay a $3.5 billion fine and relinquish an extra $2 billion in past profits, in addition to the $2.8 billion it agreed to pay in civil liability.
The company does not have $8 billion in cash handy to pay the fines. So Purdue will be terminated as part of the settlement, and its assets will be used to create a new "public benefit company" controlled by a trust or similar item designed for the benefit of the American public.
The Justice Department said it would perform entirely in the public interest rather than to maximize profits. Its projected earnings will go to paying the fines and penalties, which in turn will be used to battle the opioid crisis.
That new company will keep producing painkillers such as OxyContin and drugs to deal with opioid overdose. Deputy Attorney General Jeffrey Rosen, who published the settlement, defended the new company's plans to continue to sell that drug, stating there are authorized uses for painkillers such as OxyContin.
The idea is for the company to make life-saving overdose rescue drugs and medically assisted treatment medications available at steep discounts to communities dealing with the opioid crisis.
The company that had filed for bankruptcy in 2019 pleaded guilty to violating federal anti-kickback laws, as it paid doctors apparently to write more opioid prescriptions.
The Justice Department also reached a separate $225 million civil settlement with the former owners of Purdue Pharma, the Sackler family. Although, the Sackler family, as well as other current and former employees and owners of the company, face the chance that federal criminal charges will be filed against them.
Purdue Chairman Steve Miller, who joined Purdue in 2018, stated:
"Purdue deeply regrets and accepts responsibility for the misconduct detailed by the Department of Justice." "Purdue today is a very different company. We have made significant changes to our leadership, operations, governance, and oversight."
This proposal will be executed as quickly as possible to help address the needs of people who suffer from opioid addiction and abuse.
Comments
comments