Deion Sanders to be new Jackson State Head Football Coach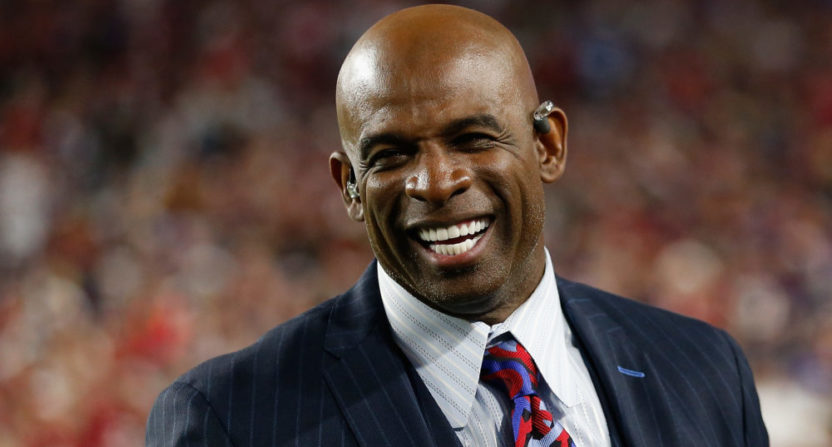 NFL Hall of Fame defenseman Deion Sanders announced Monday that he will be the new head coach at Jackson State, ESPN reports.
What We Know:
The legendary defensive back is currently the offensive coordinator at Trinity Christian School in Cedar Hill, Texas, where he will finish the season before preparing for his new role at Jackson State, which has pushed its season to the spring. "God called me to Jackson State," Sanders said on his podcast.
Deion Sanders officially named the 21st head football coach at Jackson State University #CoachPrime

Read more ➡️ https://t.co/BoOJm5Z6Hn#IBelieve x #BleedTheeBlue x #ProtectTheeBlock pic.twitter.com/EkkMHEqrHs

— Jackson State Athletics (@GoJSUTigers) September 21, 2020
Jackson State athletic director Ashley Robinson expressed the university's enthusiasm in a statement. "It's very big for Jackson State University. Not only for Jackson State University, this is very big for the country right now. Very big for the state of Mississippi. To Coach Prime, Jackson State University — a blue blood program full of Hall of Famers — it's just a great time."
Deion "Prime Time" Sanders takes over a program that most recently went 6-9 overall and a 5-5 conference record. The team's last winning season came in 2013. Sanders described his new opportunity as a "match made in heaven," and a "God move."
Sanders was a duel professional athlete, winning two Super Bowls and appearing in the Major League Baseball World Series. He is the only athlete to participate in both championship events.
Comments
comments
College Board Drops SAT's Optional Essay and Subject Tests to Reduce Demands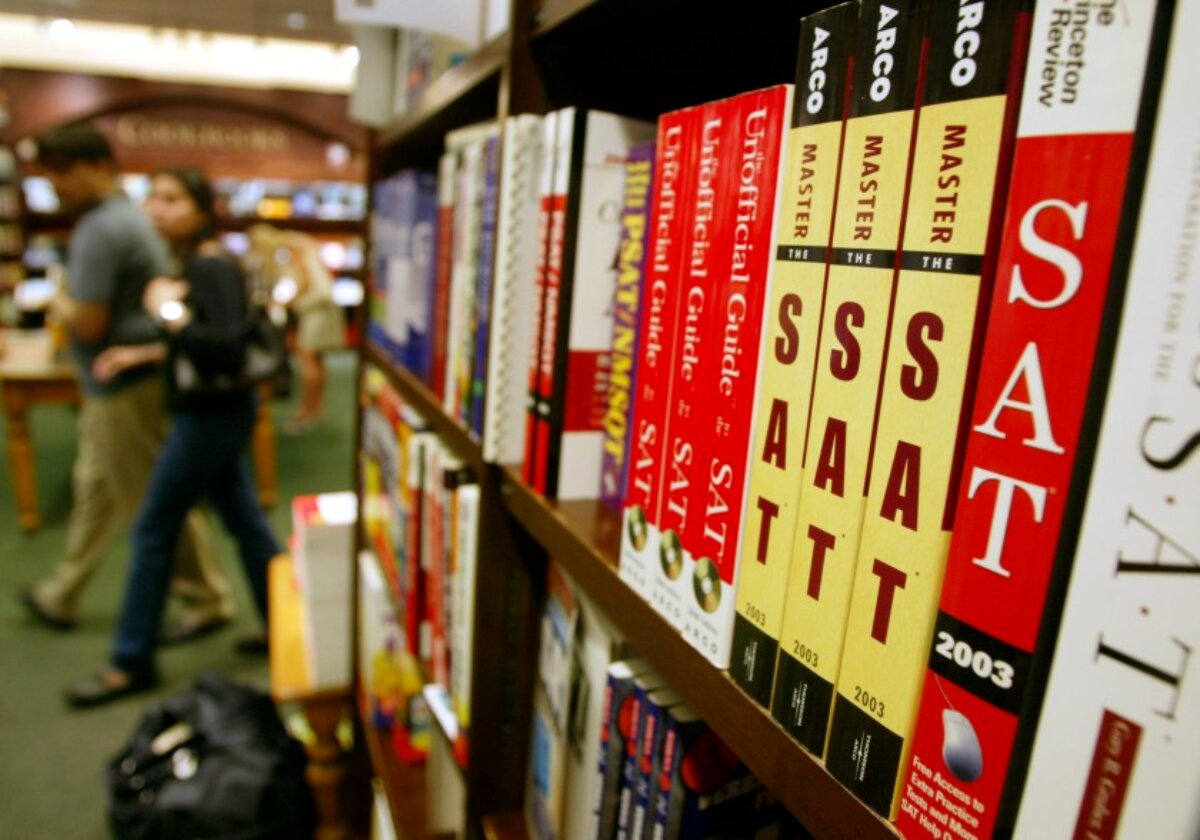 College Board will be permanently dropping the optional essay and subject tests after the summer. This is to reduce the demands of students affected by the crisis of the pandemic.
What We Know:
On Tuesday, the College Board announced that it is discontinuing the optional essay section and subject-area exams of the SAT for college-bound U.S. students after June 2021. SAT subject tests were optional, multiple-choice exams that students could take in order to demonstrate aptitude or standardized academic credentials on topics like Spanish language, biology, and physics.
It will be available only in certain states, including Delaware and Oklahoma, that use the SAT for school accountability measurement and offer the test during the school day. The coronavirus pandemic accelerated a process already underway to simplify our work and reduce demands on students, the standardized testing nonprofit said in a note to members.
According to NBC News, the optional SAT essay section, which was introduced in 2005, will be discontinued after June testing dates because "there are other ways for students to demonstrate their mastery of essay writing," the College Board said. The essay section had a 15-year heyday, which raised the maximum SAT score from 1600 to 2400, was a central part of many students' college admissions applications for years. However, by last year, several major institutions had made the section optional.
Based in New York, the testing organization also revealed the launch of a process to revise the main SAT, aiming to make the admission test more flexible and streamlined and enable students to take the exam digitally instead of with pencil and paper. There were few details available on how the main SAT might be changed. David Coleman, chief executive of the College Board, said the organization is not pursuing an at-home version of the exam. He said more information would be coming in April.
Even before the pandemic, the subject tests and the optional essay were losing influence. Fewer schools were requiring applicants to take them, and many experts questioned their value. These tests long served a niche role in admissions as a way for students to amass extra credentials showing their prowess for ultra-competitive schools. For many years, Ivy League schools and others, including Georgetown University, recommended, encouraged, or accepted subject test scores in addition to the scores they required from the main SAT or ACT.
U.S. students registered for subject tests will be refunded, while the College Board will provide two final SAT subject test administrations in May and June 2021 for international locations because they are used internationally for a wider variety of purposes. College Board plans to phase out international students by next Summer.
Comments
comments
Woman Pleads Guilty after Threatening to Bomb Gay-Inclusive Catholic School
Yesterday, Sonia Tabizada, 36, pleaded guilty to a federal hate crime.
What We Know:
Back in May of 2019, California native Sonia Tabizada made bomb threats to Georgetown Visitation Preparatory School after the school announced it would make an inclusive move forward and begin publishing same-sex wedding announcements in its alumni magazine.
Court documents suggest that Tabizada made multiple threatening phone calls to the school, leaving voicemails stating that she would burn and bomb the church, kill school officials and students, and commit acts of "terrorism". One message from Tabizada played in court stating, "Remove the f—— gay motherf—— from your magazine or I'm going to f—— kill your kids. That's a promise."
NBC News reports that Tabizada had no previous connection to the Washington D.C. high school and most likely only heard of the announcement via news reports. She resides in Southern California and has never attended or had any known ties to the Catholic school.
Despite whether her intentions were executed or not, Tabizada pleaded guilty to obstructing religious exercise by making threats. She will be sentenced on March 23rd and faces a maximum penalty of 20 years in prison and a fine of up to $250,000.
Eric Dreiband, Department of Justice assistant attorney general for the Civil Rights Division, said in a statement, "Tolerance and religious freedom are cornerstone values in our society and the Department of Justice will continue to vigorously prosecute violent threats motivated by bias."
Comments
comments
California Governor Offers Plan, $2 Billion to Reopen In-Person Schools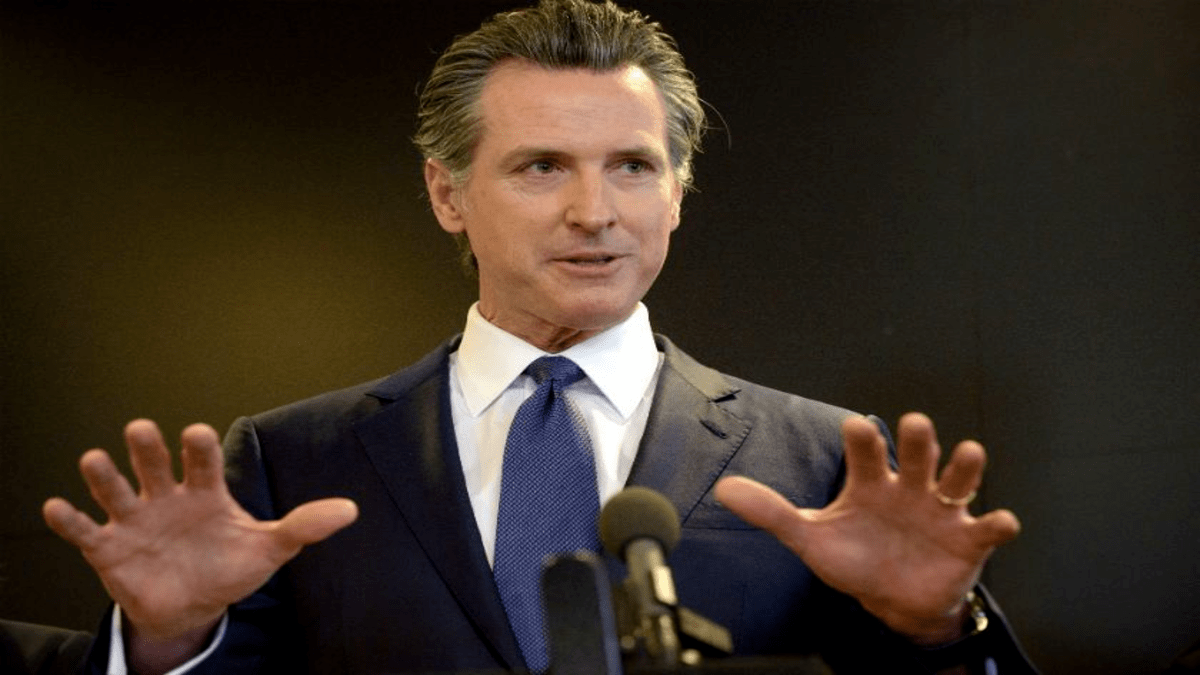 California Gov. Gavin Newsom issued a plan Wednesday for schools to resume in-person teaching next spring.
What We Know:
Newsom's plan will begin with the youngest students and those who have struggled most with remote learning while helping with $2 billion in state aid for coronavirus testing, personal protective equipment, and expanded classroom ventilation.
"Safety is key. Just reopening a school for in-person instruction on its own is not going to address the issue of safety," Newsom stated, ensuring penalties for schools that don't obey safety rules.
California's largest teachers union President said he was happy Newsom is "finally realizing" the need for stricter safety standards as part of any reopening plan.
California Teachers Association president E. Toby Boyd mentioned he expects the formal guidelines Newsom intends to release next week will generate a consistent statewide plan rather than creating more uncertainty for parents and school districts.
The administration's commitment to providing frequent testing and contact tracing when outbreaks occur will be critical to making teachers feel content again in the classroom, mentioned the state Superintendent of Public Instruction Tony Thurmond.
Anthony Fauci, the nation's leading infectious-disease specialist, mentioned Newsom's assertion that schools can reopen safely, noting in an online briefing what he described an "almost counterintuitive" finding that schools appear to be doing a lot better in regards to the level of infection than the rest of the community.
"If you really want to get society back to some form of normality, one of the first things you have to do is to get the children back in school," Dr. Fauci said.
Newsom said his proposal was driven by increasing data indicating lower risks and increased benefits from in-person instruction, especially for the youngest students.
Gov. Gavin Newsom's plan comes amid heightened pressure from parents to reopen schools and allow in-person learning once again.
Comments
comments