Foot Locker Stores Will Turn Into Voter Registration Sites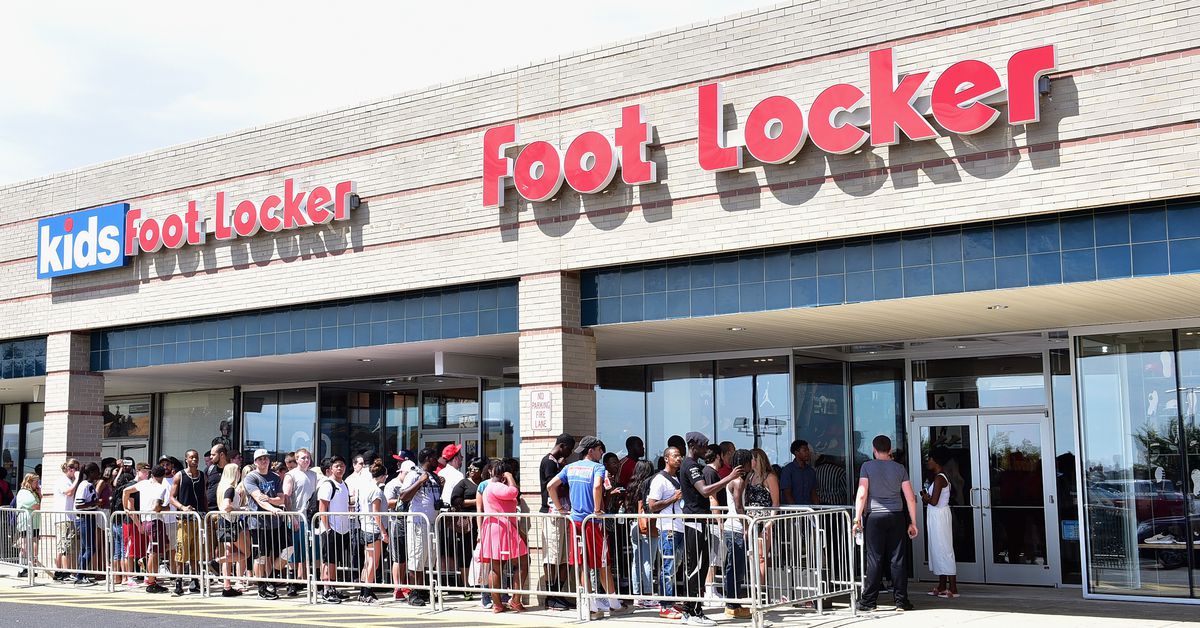 Starting on September 22, all Foot Locker-owned stores in the U.S will become temporary voter registration sites in an effort to increase youth voter turnout at the election this November.
What We Know:
The registration sites will include all Foot Locker stores, including Kids Foot Locker, Lady Foot Locker, Champs Sports, and Footaction locations. With more than 2,000 locations, each of the company's stores will house a kiosk with a special website where visitors can register to vote, check their voter status, or sign up for election reminders. The company has also launched a voter registration portal on its website.
Foot Locker said the new initiative is geared toward the more than 4 million young Americans who will become eligible to vote for the first time in this November election. The company said its effort will target 18 to 24-year-old customers, which is 4.3 million of the retailer's Instagram followers.
Civic group leaders recently shared with CBS News that the coronavirus pandemic has forced them to come up with new ways to reach young voters. In years past, volunteers would typically target college campuses, concerts, and festivals, but with those activities suspended due to the pandemic, groups are forced to now use digital platforms. 
CEO Richard Johnson said the project, run in partnership with the nonprofit Rock the Vote, is an effort to "educate and amplify the voices of today's youth."
"In a year marked with such uncertainty, amid a pandemic and social unrest, our country's future — and our collective role in shaping it — has never been more important," Johnson said in a statement. "At Foot Locker, our mission is to inspire and empower youth culture, so partnering with Rock the Vote was a natural fit to help educate and amplify the voices of today's youth."
Other venues across the country that are not typically used as polling places or for voter registration are also opening their doors to help increase voter turnout on Election Day. The NBA's Houston Rockets will use their arena, the Toyota Center, for a registration drive this month and Arrowhead Stadium, home field for the NFL's Kansas City Chiefs, will become a polling place November 3.
Foot Locker has also pledged to make it easy for their employees to vote on Election Day by giving them a flexible work schedule that will allow them the time to vote.
Comments
comments
Appeals Court: Late-Arriving Minnesota Ballots Must Be Separated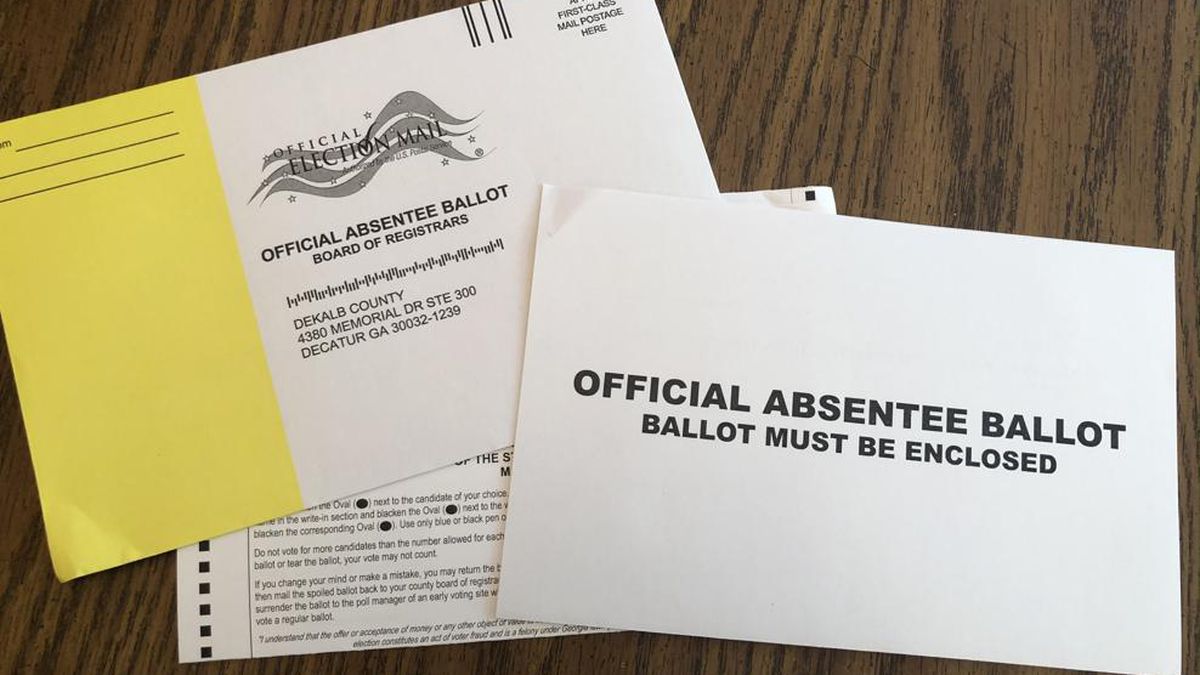 This Thursday, Minnesota's 8th Circuit Court of Appeals ruled in favor of separating mailed in absentee ballots that are received after 8 p.m. on Election Day. Now, Minnesota voters are left wondering if their vote will be counted.
What We Know:
This motion is set to eliminate a week-long timeframe initially created by the Minnesota Secretary of State, Steve Simon, that would allow for mail-in ballots received after Election Day to be counted and processed.
The court's 2-1 ruling found the Minnesota secretary of state's compromise to allow late mail-in ballots to be a direct violation of state law. The law states that all ballots must be received by 8 p.m. on the day of the election in order to be counted.
This court decision is a part of a nation-wide movement by the Republican Party to block voter expansion deadlines amid the coronavirus pandemic. According to those in favor of the decision, late ballots will be segregated until further rulings determine if they are lawfully valid or should be tossed.
Officials are now urging voters to stop mailing in absentee ballots and proceed to vote in person or deliver their absentee ballots directly at a drop-off location.
After the court's ruling was made, Secretary of State Steve Simon argued against the decision stating, "The U.S. Circuit Court of Appeals for the Eighth Circuit issued an unnecessarily disruptive decision. The substance of the decision is deeply troubling. But so is the timing. This could have been decided months ago."
Comments
comments
Lil Wayne Meets With President Trump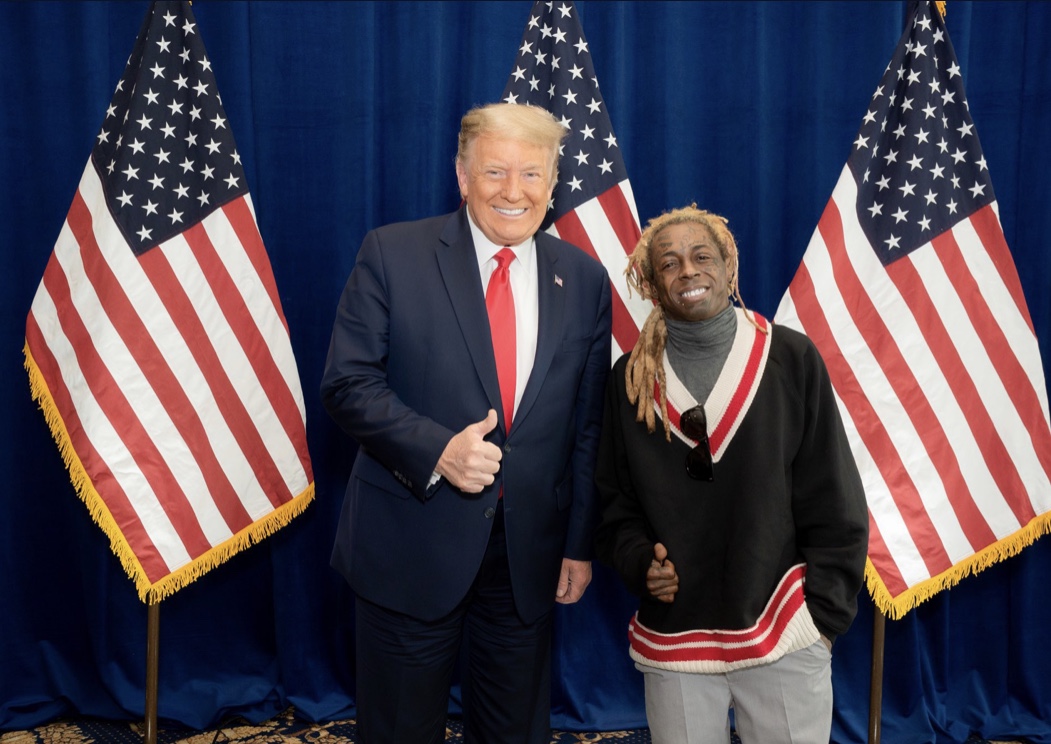 According to Judd Deere, White House Deputy Press Secretary, on Thursday, October 29, 2020, rapper Lil Wayne met with President Trump at one of Trump's Miami resorts. The rapper took to Twitter after their meeting to praise the president for the 'Platinum Plan'.
What We Know:
Lil Wayne stated the Platinum Plan would help Black America with ownership within the community. Lil Wayne also said the meeting went great. However, the Louisiana rapper did not detail what aspects of the plan he found most favorable. He simply stated the program would be good for the Black community. Lil Wayne did say President Trump had done an excellent job with prison reform since being elected to office.
The Platinum Plan includes President Trump's vision to bring more jobs and business ownership opportunities to the Black community, better educational opportunities, and safer streets. The project has four fundamental pillars, which include security, fairness, opportunity, and prosperity. The plan is also supposed to make Juneteenth a national holiday.
President Donald Trump is running for his second term in office on Tuesday, November 3, 2020, against former Vice President Joe Biden. The two men have clashing views as to what this country needs.
Lil Wayne has received backlash in the past from the Black community for supporting President Trump in the 2016 Election. Although, Lil Wayne did not say who he was voting for this time around.
The Platinum Plan is a great idea, but it comes late on this election year's cusp. President Trump stated the Black Lives Matter movement is "a symbol of hate" after a Black Lives Matter mural was commissioned outside Trump Towers in New York in July 2020. Since then, the completed Black Lives Matter mural has been vandalized numerous times outside Trump Tower. It is great that he is finally working on a plan for the inclusion of minorities.
Comments
comments
Thousands of Trump Supporters Stuck on Freezing Cold Omaha Airfield After Rally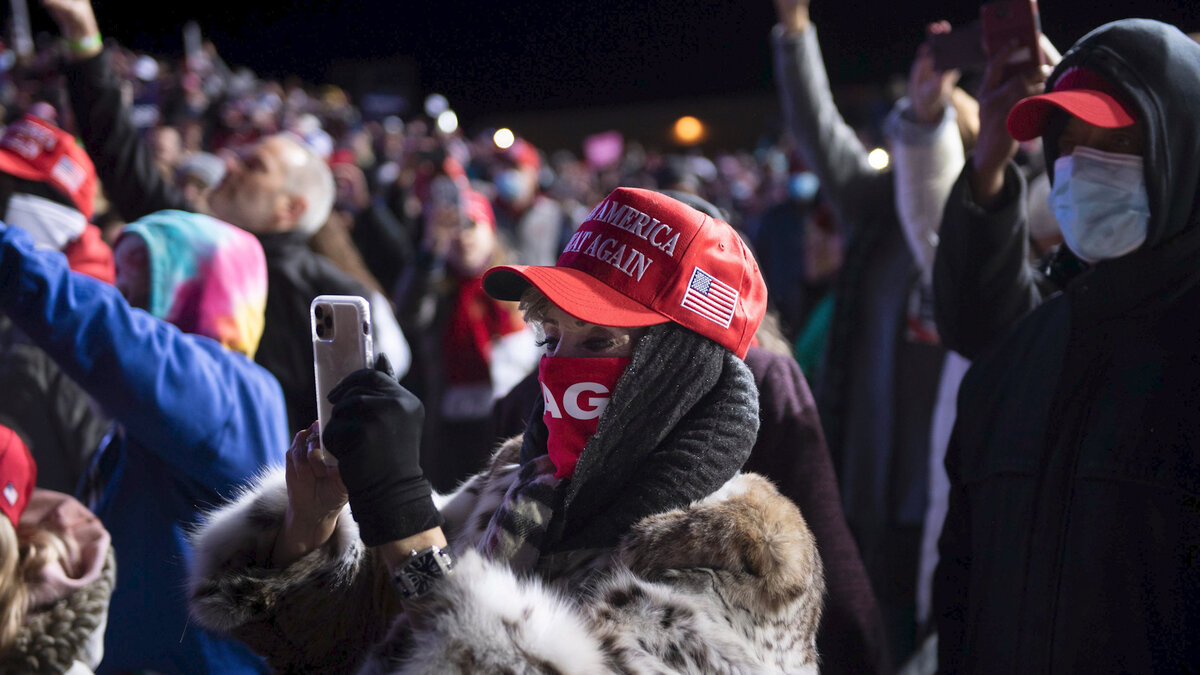 As the election race reaches its final days, both parties are pushing to reach out to voters a few more times before the big day. President Donald Trump's supporters ended up getting the short end of the stick when the rally in an airfield in Omaha, Nebraska ended Tuesday night. Many experienced heavy delays getting home and others were left in the cold.
What We Know:
The Omaha Police Department (OPD) said in a statement that roughly 7 people were taken to a local hospital, and about 30 other people called due to medical reasons. On the other hand, the Omaha Airport Authority reports slightly different figures of those that went to hospitals and suggested that the actual number of people taken to hospitals could not be confirmed. The temperature in the area was in the mid-30s.
Thousands of people left out in the cold and stranded in #Omaha, #Nebraska after a #Trump rally. I'm told the shuttles aren't operating & there aren't enough busses. Police didn't seem to know what to do. Some walked. I saw at least one woman getting medical attention. pic.twitter.com/oIkmixaZt0

— Jeff Paul (@Jeff_Paul) October 28, 2020
Joe Biden didn't waste any time on Wednesday and took the opportunity to call out his rival's approach. "Just look what happened last night in Omaha, after the Trump rally ended, hundreds of people, including older Americans and children were stranded in sub-zero freezing temperatures for hours," Biden stated during a speech in Wilmington, Delaware. He made it clear how even the Trump campaign put people into a hospital, subtly attacking the president's way of handling dilemmas.
The OPD said around 25,000 of those who attended the rally, came over via 40 shuttle buses which ran from 10:00 a.m. to the rally's start time of 8:00 p.m. Dispatches from the department were recorded by Broadcastify, a radio communications platform. The 30 calls that were prompted were about the elderly, an electric wheelchair user, and families with small children who waited in the cold for hours.
"There's an issue with a number of people unable to find their cars and wandering in the cold … see if we can't get everybody reunited with a car," said one of the recordings.
Other recordings reveal how 20 buses were delayed and congestion formed as rally attendees had to be shuttled back to already clustered parking lots and exits. So the most definite details obtained from the recording mention that patients were taken to Creighton University Medical Center. So far no further comments have been made from the hospital, camping, or police department.
In an effort to relieve the massive delays, many people decided to walk several miles to the parking areas. Unfortunately, that ended up causing even more delays since the pedestrian traffic created another obstacle for buses trying to reach those at the rally location waiting to be picked up, said the police department in the statement.
The Trump Campaign finally made a statement on Wednesday regarding the messy end to Tuesday's rally. It read "President Trump loves his supporters and was thrilled to visit Omaha last night. Despite the cold, tens of thousands of people showed up for his rally." After mentioning their subpar 40 shuttle bus plan for attendees, they also reassured followers that "tents, heaters, generators, hot cocoa, and hand warmers" were available for all guests.
Comments
comments