John Boyega Quits Perfume Brand Role After Being Cut from Chinese Ad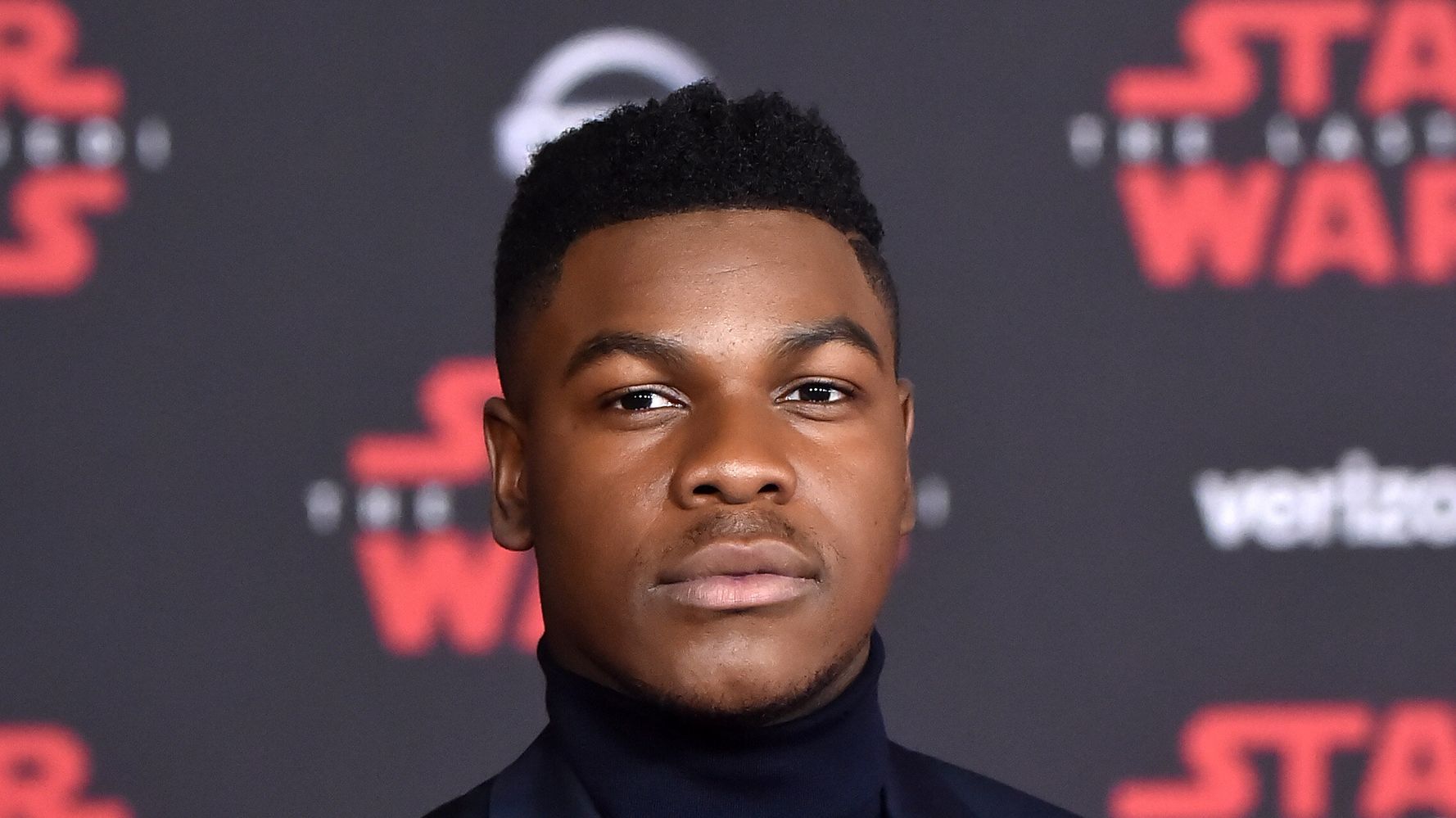 Actor John Boyega has cut ties with perfume brand, Jo Malone, after the company replaced Boyega with a Chinese actor for a campaign in China.
What We Know:
Jo Malone, a British perfume owned by Estée Lauder, assumed John Boyega as a global ambassador. However, the Star Wars star has stepped down from his position following the company's decision to replace Boyega in a Chinese campaign.
The original advertisement, called The London Gent, starred John Boyega in various settings, some that reference his Nigerian heritage. The advertisement featured Boyega's friends, family, and hometown. Although, for the Chinese campaign the actor was replaced with Chinese star Liu Haoran.
Boyega has faced this form of racial censorship before when a Star Wars advertisement in China removed the actor and some of his non-White costars from the country's movie posters.
Their decision to replace my campaign in China by using my concepts and substituting a local brand ambassador for me, without either my consent or prior notice, was wrong. The film celebrated my personal story– showcasing my hometown, including my friends and featuring my family.

— John Boyega (@JohnBoyega) September 14, 2020
Following the Jo Malone Chinese campaign, Boyega took to Twitter saying "While many brands understandably use a variety of global and local ambassadors, dismissively trading out one's culture this way is not something I can condone."
John Boyega is no stranger to speaking out against systemic racism and others issues of race. He has been very vocal following the recent deaths of Black and Brown people at the hands of police brutality. The actor even spoke at a Black Lives Matter protest in London's Hyde Park.
Jo Malone has since removed the Chinese advertisement featuring Liu Haoran and apologized.
Comments
comments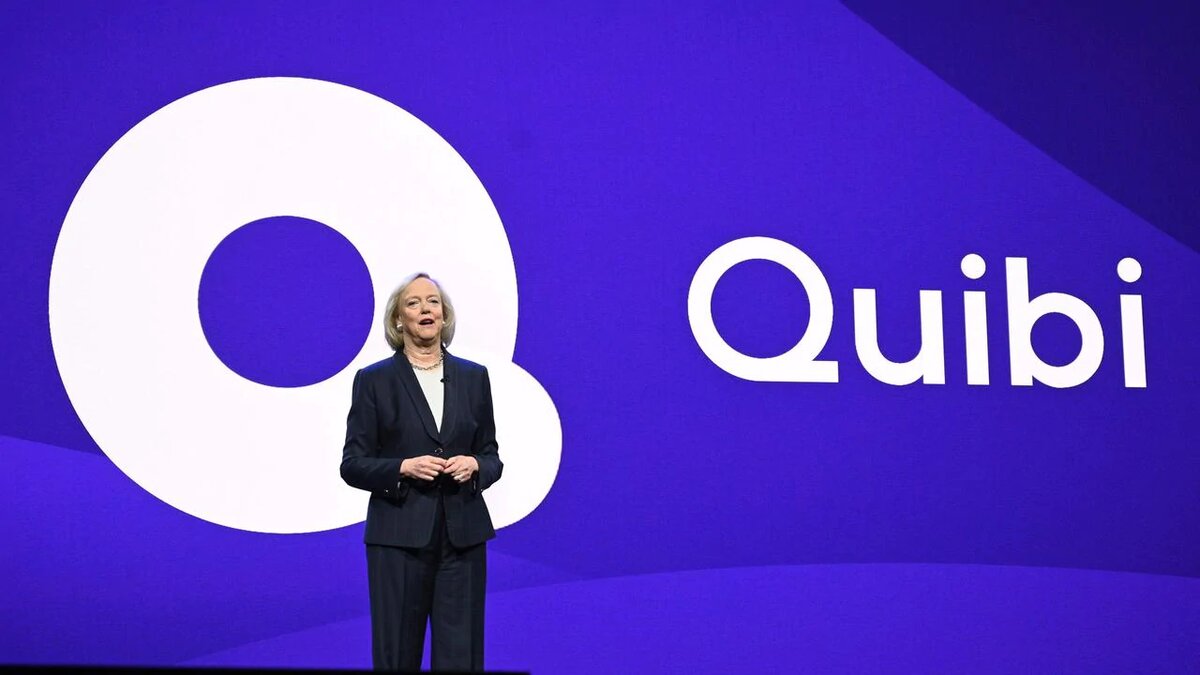 You might have heard about Quibi, a short form mobile-focused streaming service, at some point this year, but you won't be hearing from it anymore. Quibi recently announced it is closing house after only six months of operation, making it one of the shortest-lived streaming services to date. The announcement came from a Medium post.
What We Know:
The post by Jeffrey Katzenberg and Meg Whitman said, "We feel that we've exhausted all our options. As a result, we have reluctantly come to the difficult decision to wind down the business, return cash to our shareholders, and say goodbye to our colleagues with grace."
Several factors could have gone into the platforms of premature death, but one stands out the most. The new streaming service was mobile-only, and it was already at a disadvantage compared to other services. During a pandemic such as this, everyone at home seemed to choose other services as Quibi didn't offer enough to tempt subscribers. With many free platforms such as Youtube and Tik-Tok, the new service fell flat in an already saturated market.
Quibi has stated that much of the failure to launch off the ground was with itself and the idea "wasn't strong enough to justify a standalone streaming service or because of our timing". The company said they will notify what subscribers they did have of the final time they can access the service.
Quibi marketed a seemingly resilient and well cast original programing before and after the shutdown. In an effort to save that work, Katzenberg reached out to Apple, WarnerMedia, and Facebook to acquire them, but to no avail. When that plan failed, Katzenberg attempted to get Facebook and NBCUniversal to at least pick up its content, again with no success.
The streaming service officially launched on April 6th earlier this year with two plans to choose from: $4.99 a month (ads) or $7.99 a month (ad-free). The mobile-only gimmick was an attempt to separate itself from its competitors. They even threw in an interesting system where all their content was produced to accommodate portrait and landscape formats for a unique viewing experience. Aside from a free trial, there was no free option and TV apps weren't released until this week for platforms such as Apple, Android, and Fire TV.
It was reported that both Katzenberg and Whitman raised a whopping $1.75 billion in order to create Quibi, but having money doesn't always equal success. Despite promising content, which even landed them two Emmy wins, the subscriber base which helps a streaming service run, left as fast as it came.
Sensor Tower, an app tracking firm, reported that Quibi allegedly lost about 90 percent of its subscribers after the three-month free trial promotion in July. After the trial ended, the platform's users dropped from 900,000 to only 72,000 that stuck around and became paid members. Quibi has argued those figures are incorrect but have yet to release actual statistics.
Comments
comments
Samuel L. Jackson and His Daughter Preparing Gang Docuseries 'Life on the Edge'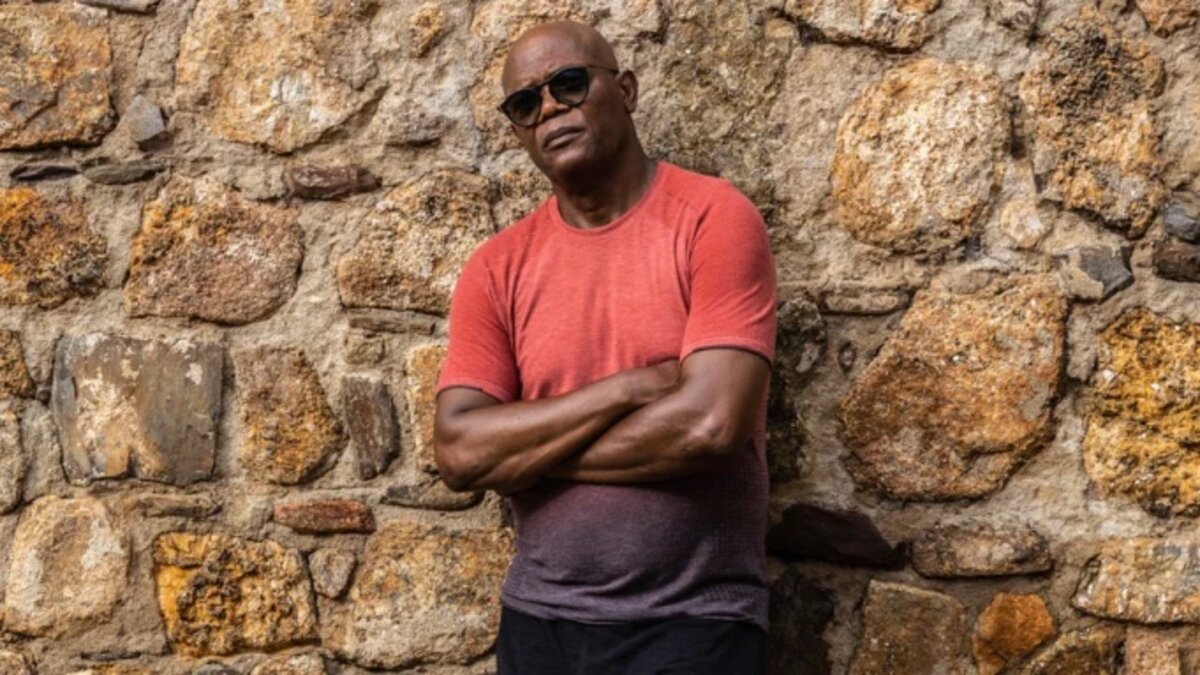 The entertainment industry, crippled by the COVID-19 pandemic, continues to push on with many producers fighting through and moving forward with projects. A familiar duo is set to make a brand new series in the near future. Samuel L. Jackson and his producer daughter Zoe Jackson plan on making a docuseries about marginalized communities and gang culture.
What We Know:
The well-known Hollywood star and his daughter, who has had her hands on series such as Project Runway and Top Chef as a producer, is partnering with Los Angeles-headquartered Ample Entertainment, producer of Facebook Watch series 9 Months with Courteney Cox, on Life on the Edge.
According to Deadline, the production team for the series will use Deepfake technology, an increasingly popular synthetic media where an editor can take a person or object in any existing photograph or video and replace it with someone else's likeness. This technique of manipulating media has seen an uptick of use in the past two years, considering it's greater accessability and experimentation. You can currently see Deepfake in action in memes, pornography, fake news, other hoaxes, and even financial fraud.
The controversial use of Deepfake has even gotten the attention of the government and seeks to restrict the use of this technology. In the wrong hands, one could end up creating false media portraying a figure in a negative or positive light.
"At the most basic level, Deepfakes are lies disguised to look like truth," states Andrea Hickerson, Director of the School of Journalism and Mass Communications at the University of South Carolina. "If we take them as truth or evidence, we can easily make false conclusions with potentially disastrous consequences."
As far as the series is concerned, Deepfake will be used to capture the daily routine of people that have had the misfortune of living in the shadow of some of the most notoriously violent groups in the world. It will focus on the struggles of those people and how they live their life anyway despite what is around them.
"No one has ever looked at these groups from a fresh perspective – from the inside out. These are young people trying to find a place in a chaotic world up against extraordinary odds. I can't think of stories more worthy of telling," said Samuel and Zoe Jackson.
One of Jackson's last projects, which was also a docuseries, was when he hosted and executive produced Enslaved for Epix. Enslaved looked at the history of roughly four centuries of human trafficking. As of late, there are no other details about the Life on the Edge project such as when production started or a release date.
"We could not be more excited for this partnership and the chance to skip the stereotypes and get real," added Ample co-founder Ari Mark. The docuseries is expected to be short given the current trend of docuseries the past few years. Another detail that's unclear at this time is whether this series will star on a network or streaming platform.
Comments
comments
Will Packer To Produce Podcast About Muhammad Ali Fight Night Heist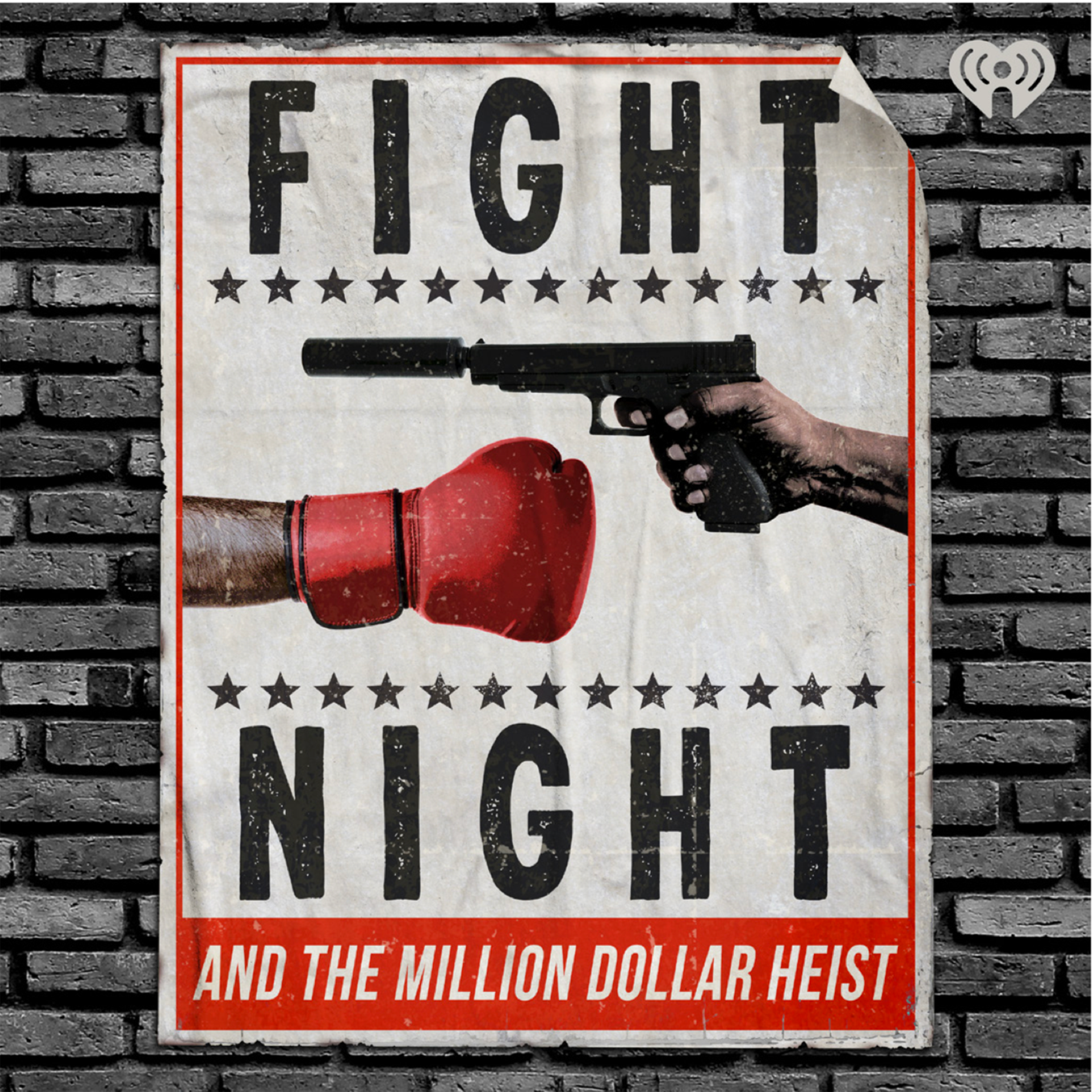 Get ready for a new true-crime podcast. Will Packer will delve into the historic robbery after Muhammad Ali's 1970 comeback fight.
What We Know:
The podcast will follow what happened on October 26th and 27th in 1970. Ali's match against Jerry Quarry was his first bout after returning from his suspension over refusal to be drafted into the Vietnam War. It would be his first fight in over three years.
Attendees of the fight were invited to a private afterparty. It was at this party where hundreds of guests were robbed at gunpoint, one of the largest armed robberies in modern history.
Will Packer produced the 2017 hit film Girls Trip. He will partner with iHeartMedia and Doghouse Pictures to produce "Fight Night". The podcast was written by Jeff Keating and Jim Roberts and Keating will host the series with Dan Bush, Lars Jacobson, and Kenny Burns.
"This is the type of project that is perfect for the podcasting space: captivating, high stakes, suspenseful – all against the backdrop of a historic moment in the great Muhammad Ali's career. True crime aficionados and those new to the genre will be enthralled by this piece." – Will Packer
The series will premiere on October 26 – the 50th anniversary of the fight.
Comments
comments