Neo-Nazi Sentenced to 25 Years for Shooting Black Man in Racist Attack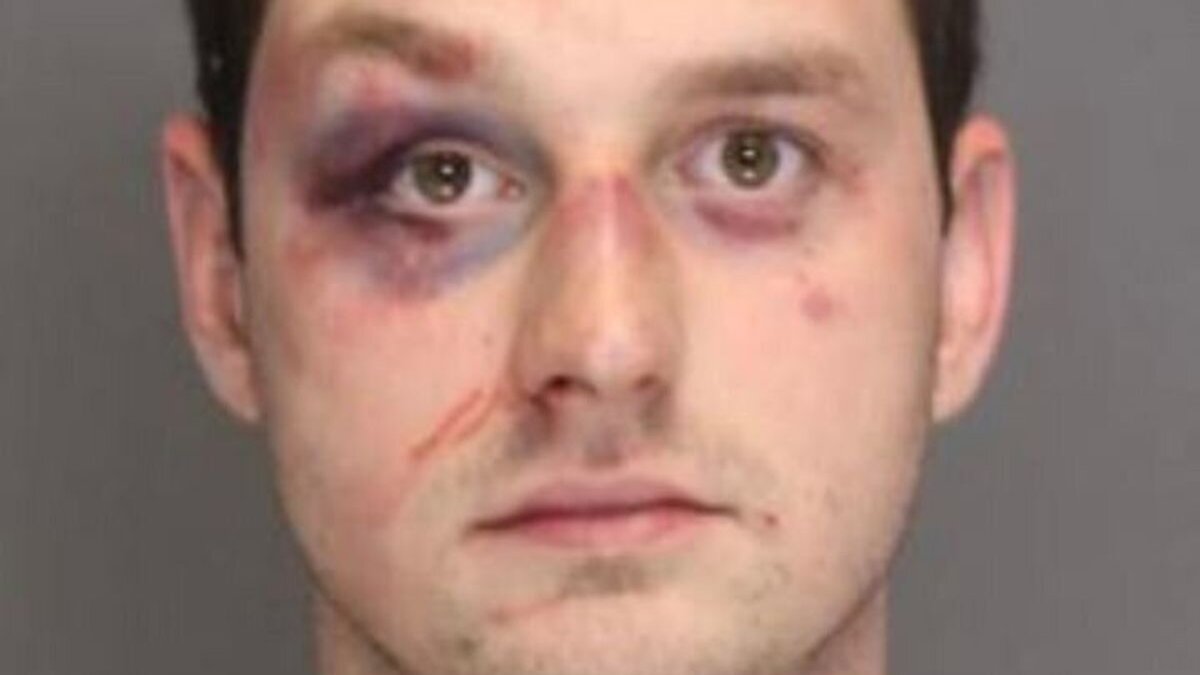 A white supremacist from Maryland will spend over two decades of his life behind bars for charges related to the 2018 shooting of a Black man in Reisterstown, a suburb of Baltimore. The confrontation was simply over the white man's dog getting loose.
What We Know:
Investigators stated that 48-year-old Robert Peete and 60-year-old Elvis Smith first encountered 26-year-old Brandon Higgs as they laid concrete for a driveway at a residential home the year of the incident. Higgs' dog broke loose and ended up walking all over the wet concrete, consequently ruining hours of work. Both men shared their frustration over Higgs' dog. During the confrontation, Higgs became so infuriated that he returned home only to come back a short time later with a loaded weapon.
Investigators confirmed some of the words from the argument. Higgs told Smith and Peete "This is my hood… Black motherf*ckers, go back to Africa". At that moment, it began to get a little more physical with shoving amongst the men.
Peete recalled the escalation by saying Higgs took his gun and pointed it directly to his face. Fortunately, he was able to move out of the line of fire. According to HuffPost, the gun went off in the middle of the brief scrap between all three men. A bullet ended up striking through Smith's leg, obliterating his tibia in the process.
Brandon Higgs, who was active in private neo-Nazi chat groups, said "Go back to Africa!" before the shooting in a Baltimore suburb. https://t.co/sTP9MzBhR7

— HuffPost BlackVoices (@blackvoices) September 24, 2020
The shooting went onto receive national attention. After it went public, several of Higgs' online chat logs leaked showing the history of his online activity with white supremacist groups. Some of the disturbing messages found in those logs were his blatant and murderous hatred for Black people.
In chat logs dating back to 2017, The Daily Beast noted that he spoke of murdering black and Jewish people. It was later revealed that Higgs had a link to a network of other prominent racists, several of whom have been "charged or convicted in violent attacks since the Unite the Right rally in Charlottesville".
That is the same rally Higgs reportedly attended. The "Unite the Right" rally in Charlottesville, Virginia was known for its national coverage as soon as it turned violent. It resulted in the death of paralegal and civil rights activist Heather Hayer.
Despite minor evidence, Higgs was not directly connected with any anti-Black extremist groups. It is worthy to mention that he did possess a questionable yellow tattoo of a lambda in a circle. The Anti-Defamation League describes the ink is an Identitarian lambda, a symbol of "Identitarianism, a racist, anti-Muslim and anti-immigrant movement".
Higgs was a former Navy cryptologist and was eventually found guilty in January. He was charged with "first-degree assault, attempted voluntary manslaughter, hate crimes, and firearms charges". The judge sentenced him to 25 years in prison, plus five years probation.
Comments
comments
Biden Asks Fauci to Stay on, Will Call on Americans to Wear Masks for 100 Days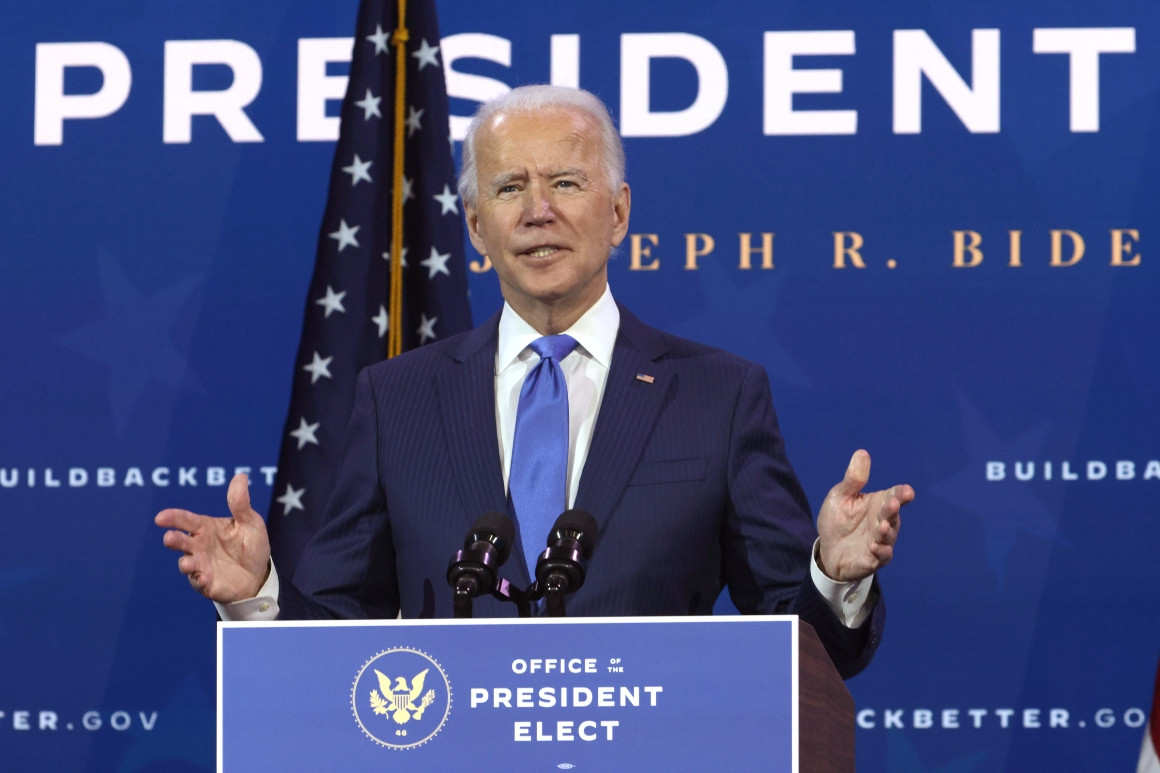 In an interview with CNN on Thursday, President-elect Joe Biden asked Dr. Anthony Fauci, the director of the National Institute of Allergy and Infectious Diseases, to stay on as the chief medical advisor.
What We Know:
Biden went on to mention that starting January 20, he will urge Americans to wear face masks to limit the spread of the virus. He states he will use his authority to require masks to be worn in federal buildings and on interstate transportation. "Just 100 days to mask, not forever, 100 days. And I think we'll see a significant reduction," Biden said.
 Dr. Fauci and President Donald Trump often clashed on the White House's pandemic response. Along with asking him to stay on, Biden also asked Fauci to be apart of his "Covid team."
Biden said he would be "happy" to publicly take the coronavirus vaccine to promote trust in the vaccine. Former presidents Brack Obama, George W. Bush, and Bill Clinton have also agreed to take the vaccine publically to encourage Americans.
"People have lost faith in the ability of the vaccine to work. Already the numbers are really staggeringly low, and it matters what the president and vice president do," Biden said.
He discussed supporting a compromised coronavirus relief package within his interview before he takes office, and he noted that several Republican senators who publicly haven't acknowledged his victory have reached out to congratulate him.
Before he takes office, Biden is making it a point to ensure his team's response to the spread of Covid-19 is effective.
Comments
comments
House Has Passed a Bill to Decriminalize Cannabis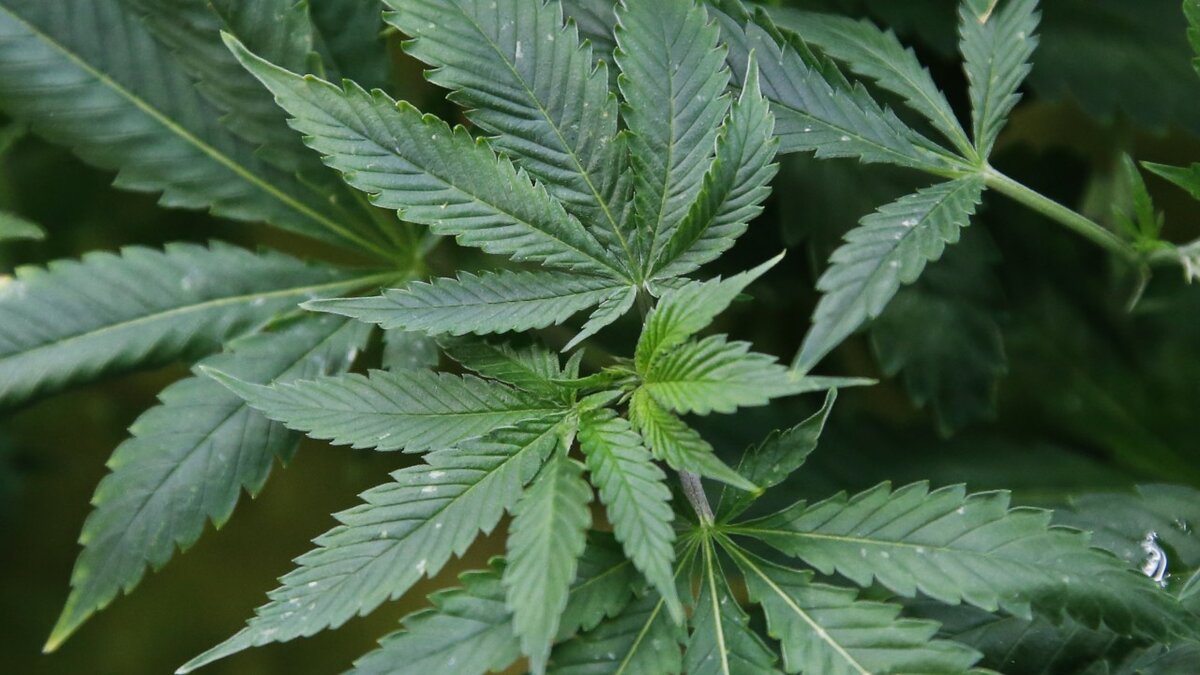 The House of Representatives voted today in favor of a historic piece of legislation to decriminalize marijuana.
What We Know:
In an effort to reverse the harmful effects of the 'war on drugs,' a government-led initiative that sought to stop the use of illegal drugs that disproportionately targeted low-income communities of color, the House voted today to decriminalize marijuana and expunge nonviolent marijuana-related convictions.
The bill is being called the Marijuana Opportunity Reinvestment and Expungement Act, or the MORE Act. The bill includes an expansive federal plan for repairing the racial disparities in the criminal justice system caused by the war on drugs.
The 228-164 vote would remove marijuana from the Controlled Substances Act. As a result, it would authorize a 5 percent tax on legalized marijuana that would fund community and small business programs to help those most impacted by the drug's criminalization.
According to the New York Times, this is the first time either chamber of Congress has voted in favor of the legalization of cannabis. Unfortunately, however, the bill is not expected to pass the Republican-dominated Senate.
Although the feat is mostly symbolic of an effort to address racial injustice, the Democrats could vote on a similar bill in Congress next year.
Comments
comments
U.S. Sets New Record for Deaths, Cases and Hospitalizations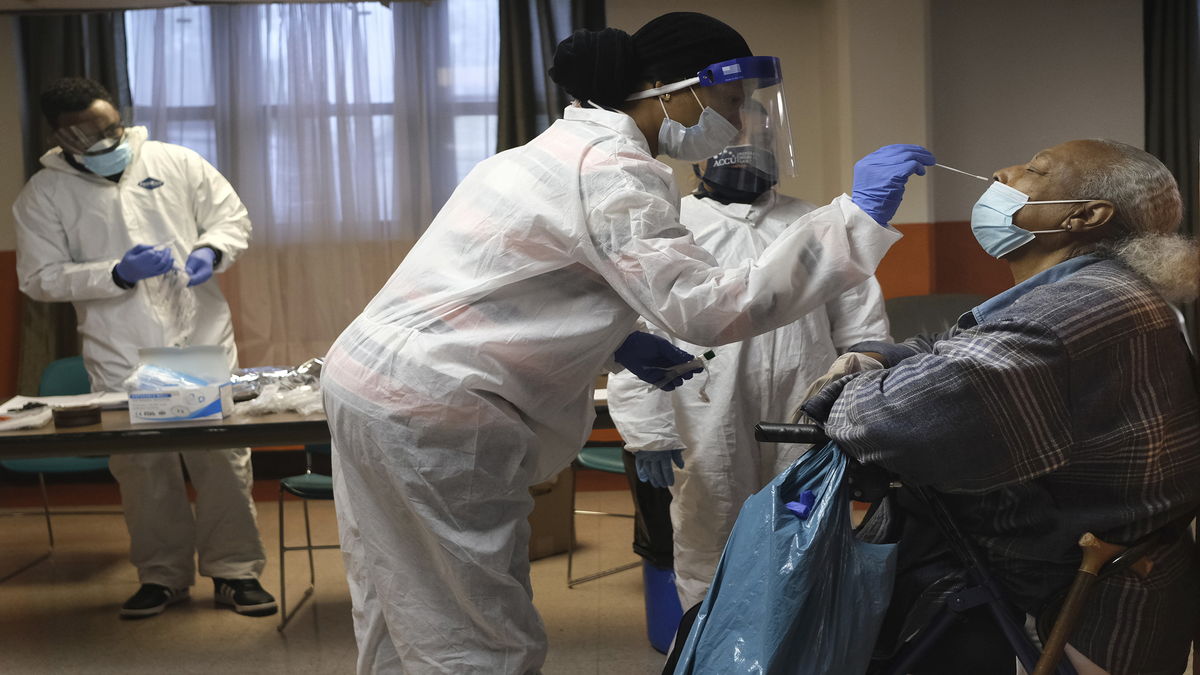 This week the U.S. set a new record in Covid-19 deaths, cases, and hospitalizations.
What We Know:
 On Wednesday, an NBC News tally calculated 2,777 deaths related to coronavirus. The same day over 200,000 new cases erupted. Just last month, the country broke the single-day record with a little over 100,000. We are now facing double that number across the nation. The COVID Tracking Project displayed 100,000 people were hospitalized on Wednesday as well due to the virus. Following Thanksgiving travels, the U.S. totaled a record-breaking 14,007,908 cases total.
Prior to the Thanksgiving celebration, the CDC warned to avoid traveling to see family and friends. They insisted on helping stop the spread people should stay home and only have gatherings outside with limited guests. CDC Director Dr. Robert Redfield predicts winter will "be the most difficult time in the public health history of this nation." Many health experts anticipate a continued surge in cases due to holiday travel.
Dr. Henry Walke, CDC's incident manager for Covid-19, urges others to stop the rise in cases and try to bend the curve. "Cases are rising, hospitalizations are increasing, deaths are increasing," he says.
With new research present, the CDC recently changed the recommended quarantine guidelines for people exposed to the virus. Previously the institute order 14 days of quarantine; now, they offer two alternatives. One option states a person may end quarantine after 10 days if they show no signs or symptoms of coronavirus. The other option allows an individual to cease quarantine after 7 days if they test negative and show no symptoms. However, the 10-day quarantine still carries a 1% risk of infection, while the 7-day quarantine holds a 5% risk, according to Dr. John Brooks, CDC's chief medical officer.
On December 10, the FDA's Vaccines and Related Biological Products Advisory Committee (VRBPAC) will get together and discuss the emergency use application for Pfizer and BioNTech's vaccine. Clinical trials found the vaccine to be more than 90% effective.
In a news release last month Dr. Albert Bourla, CEO and chairman of Pfizer, said, "Our work to deliver a safe and effective vaccine has never been more urgent, as we continue to see an alarming rise in the number of cases of COVID-19 globally." The U.K. became the first country to approve Pfizer and BioNTech's vaccine and are set to be administered next week, as stated by their government.
The U.S. struggles daily to control the spread of this virus. Americans must do their part to stop the spread: wear a mask, social distance, and please stay safe!
Comments
comments