Philadelphia 76ers Hire Doc Rivers As Head Coach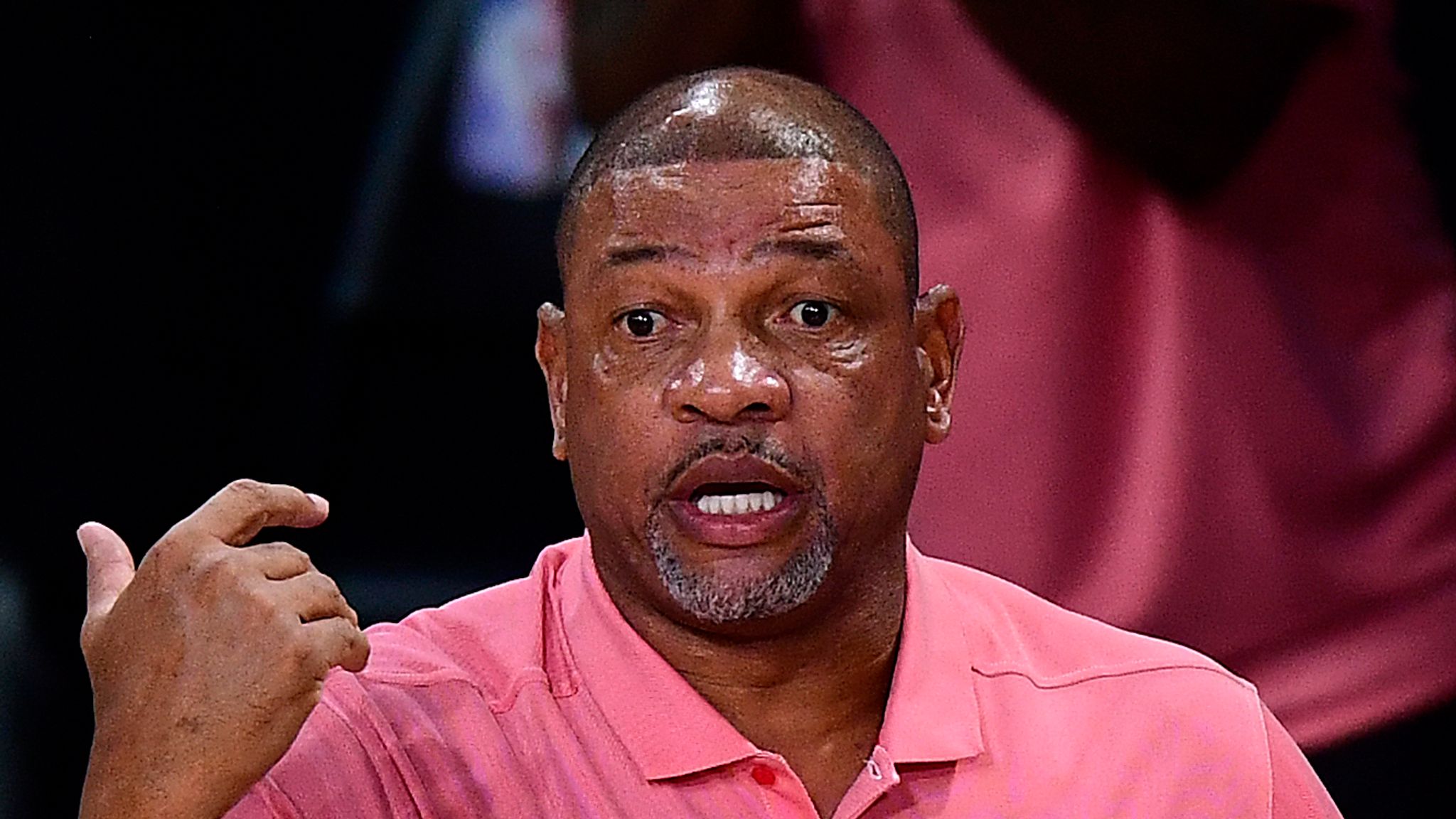 The Philadelphia 76ers and Doc Rivers have come to an agreement for him to become the franchise's next head coach.
What we know:
According to ESPN's Adrian Wojnarowski, Rivers and Sixers management agreed to a five-year deal. Sixers general manager Elton Brand reached out to Rivers and his representation on Monday. Both sides met in Philadelphia on Wednesday to discuss the opening and watch Game 1 of the NBA Finals.
This is one of the fastest fired-to-hired turnarounds that an NBA coach has experienced. Rivers parted ways with his head coaching job for the Los Angeles Clippers on Monday, and he got his new offer on Thursday.
The Sixers fired former coach Brett Brown in August. The frontrunners for this position were Clippers assistant coach Tyronne Lue and former Houston Rockets coach Mike D'Antoni. It looked like the Sixers had settled on D'Antoni, but Rivers became available and rapidly became the organization's top choice.
Philadelphia is coming off of a disappointing season where they finished 6th in the Eastern Conference and were swept by the Boston Celtics in the first round of the playoffs. The Sixers' weaknesses were exposed this year, but this team could still be interesting with Rivers as a coach.
Sixers forward Tobias Harris had a rough go during this year's playoffs, but he will now get the chance to reunite with his old coach in Doc Rivers. Rivers coached Harris in 2018 with the Clippers and maximized his play. Before being traded to the Sixers, Harris played the best basketball of his career in Los Angeles, averaging 21 points per game.
The main pieces on Philadelphia's roster are their All-Star duo in Ben Simmons and Joel Embiid. The pair was once seen as a young core, but the perception has shifted to them being underachievers and that they can't play together. It will be interesting to see how they fit into Rivers' system. For Simmons, Rivers has had success in the past with a non-shooter playing point guard in Rajon Rondo. In Embiid's case, Rivers has coached one of the greatest bigs of all time in Kevin Garnett, and there are similarities in their games. It just so happens that Rivers coached Rondo and Garnett on the championship-winning 2008 Boston Celtics team. We'll have to see if Rivers can maximize this roster and replicate that success.
According to ESPN, the Sixers are hoping to add Alvin Gentry to Rivers' staff as an assistant. Gentry was let go as head coach of the New Orleans Pelicans this year, but he won a championship in 2015 as an assistant coach with the Golden State Warriors.
Comments
comments
Lewis Hamilton Crowned GQ's Game Changer of The Year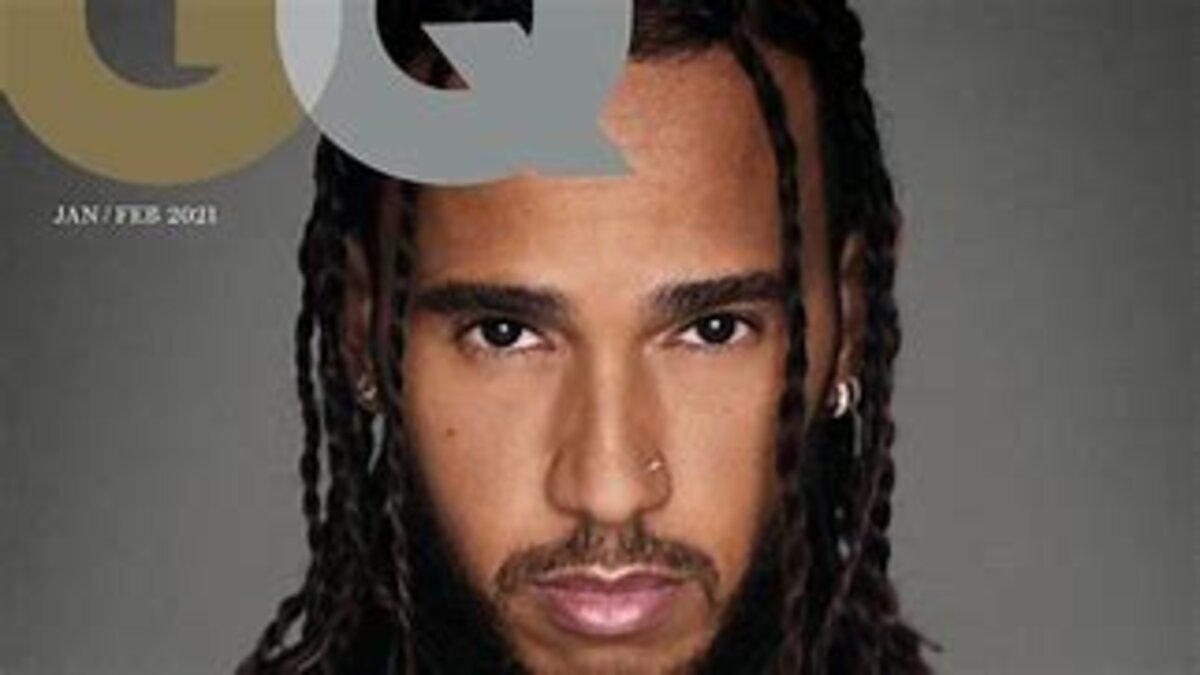 Formula One racing star Lewis Hamilton has been named GQ's Game Changer of the Year. The sporting hero will be honored at the annual GQ Men of The Year Awards ceremony, which is going virtual for the first time this year (20) amid the Covid-19 pandemic. 
What We Know:
As of Dec 1

st

, the 

seven-time

 F1

 champion

 

has tested positive for COVID-19 and will miss

 the 

Sakhir Grand Prix. The Mercedes team 

released a statement on Tuesday

, November 24

th

that Hamilton was tested three times last week and returned a negative result each time

. T

he last 

time he was tested was 

on Sunday

, November 

29

, at the Bahrain International Circuit.

 

In a recent interview with GQ, 

Hamilton 

spoke about his

 experiences with racism 

when he was younger.

"I started experiencing racism when I was five, and people looked upon it so lightly when someone would throw out these words, the bullying, and the beatings and the intimidation."

T

he 35-year-old sportsman has vowed to continue to stand up for others, and big causes after racing stars were effectively banned from wearing T-shirts with political statements after he decided to raise awareness of the Breanna Taylor case during the Tuscan Grand Prix.

In the 

January/February 2021 issue of GQ, he added: "If I believe it is important enough, I will. I will do it again…Every weekend that I arrive, we have the spotlight on us, and every weekend there is an opportunity to raise awareness. We don't live in a time when everything is OK. 
The GQ Men of the Year Awards 2020 took place on November 26th at 8 pm GMT.
Comments
comments
Kemba Walker To Miss Start Of Season With Knee Injury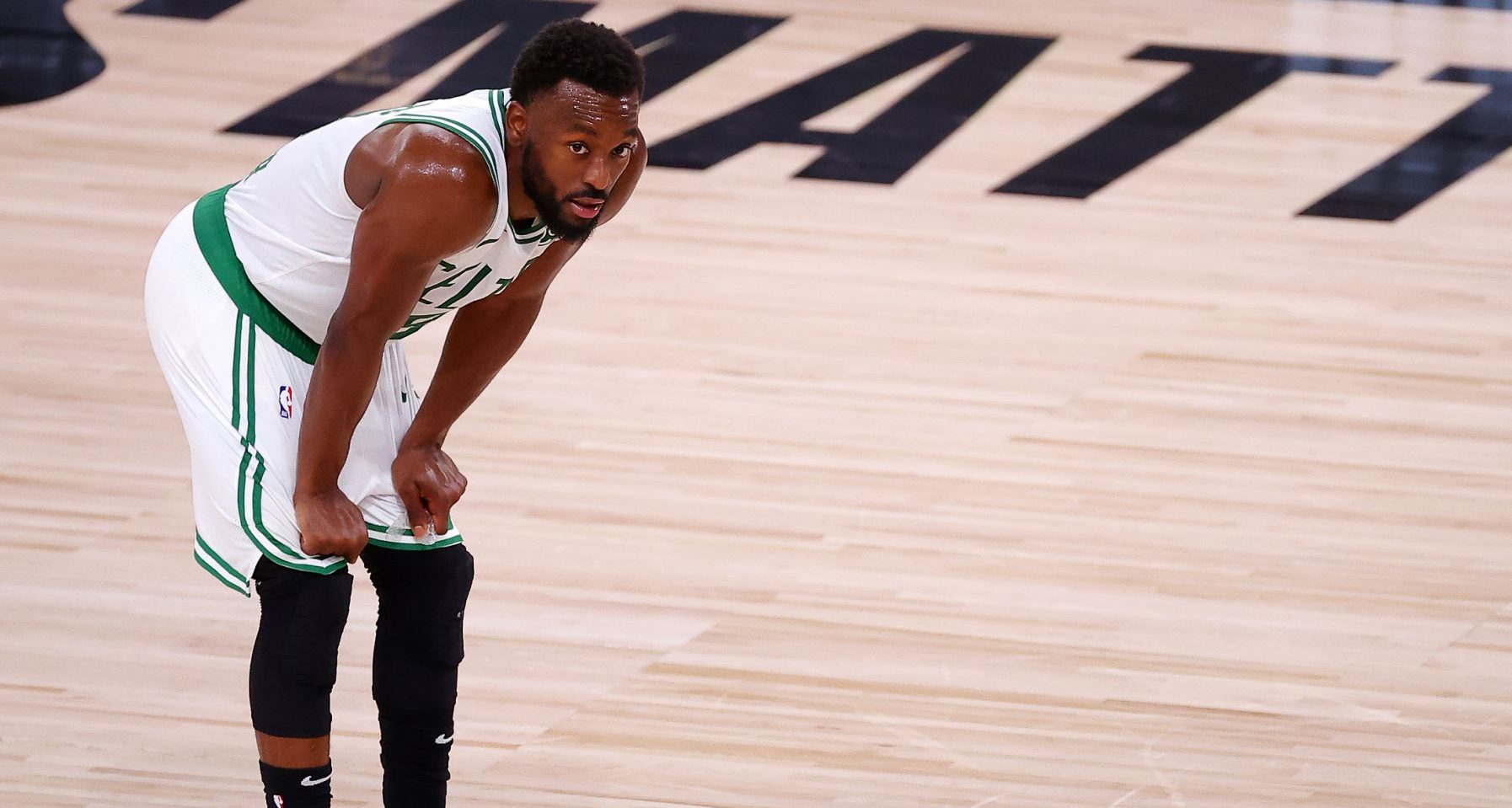 The Boston Celtics will be without their All-Star point guard for the first weeks of the 2020-2021 season.
What We Know:
Walker consulted with several specialists in October about a lingering knee injury. It was decided that he would take a stem cell injection to the knee and be put on a 12-week strengthening program that would take him into January.
Per the Celtics' injury report, Walker will be out at least through the first week of January and he will be re-evaluated at that time. The team expects him to be back to on-court activities soon and will provide further updates in January.
Walker has been dealing with his left knee since the 2020 All-Star Weekend in February. He only played four games between the All-Star break and the season postponement. Walker was still feeling pain and discomfort in the knee when the season restarted in July.
Walker started off the restart on a minutes restriction and the restriction was lifted during the playoffs. Walker averaged a respectable 19.6 points and 5 assists per game in the bubble, but he still didn't look quite right on the court.
Head coach Brad Stevens said at the time that Walker was still not 100 percent and it would be some time before he was "full speed". During media availability on Tuesday, Celtics general manager Danny Ainge said the team felt good about Walker's recovery and strengthening plan, but that they had perhaps brought him back too early after the initial injury.
The Celtics struggled with depth during the 2019-2020 season and it doesn't help that they lost Gordon Hayward and Enes Kanter this offseason. They'll miss Walker at the beginning of the season, but the most important thing is having him completely healthy.
Comments
comments
NFL Fines Saints And Patriots For Covid-19 Violations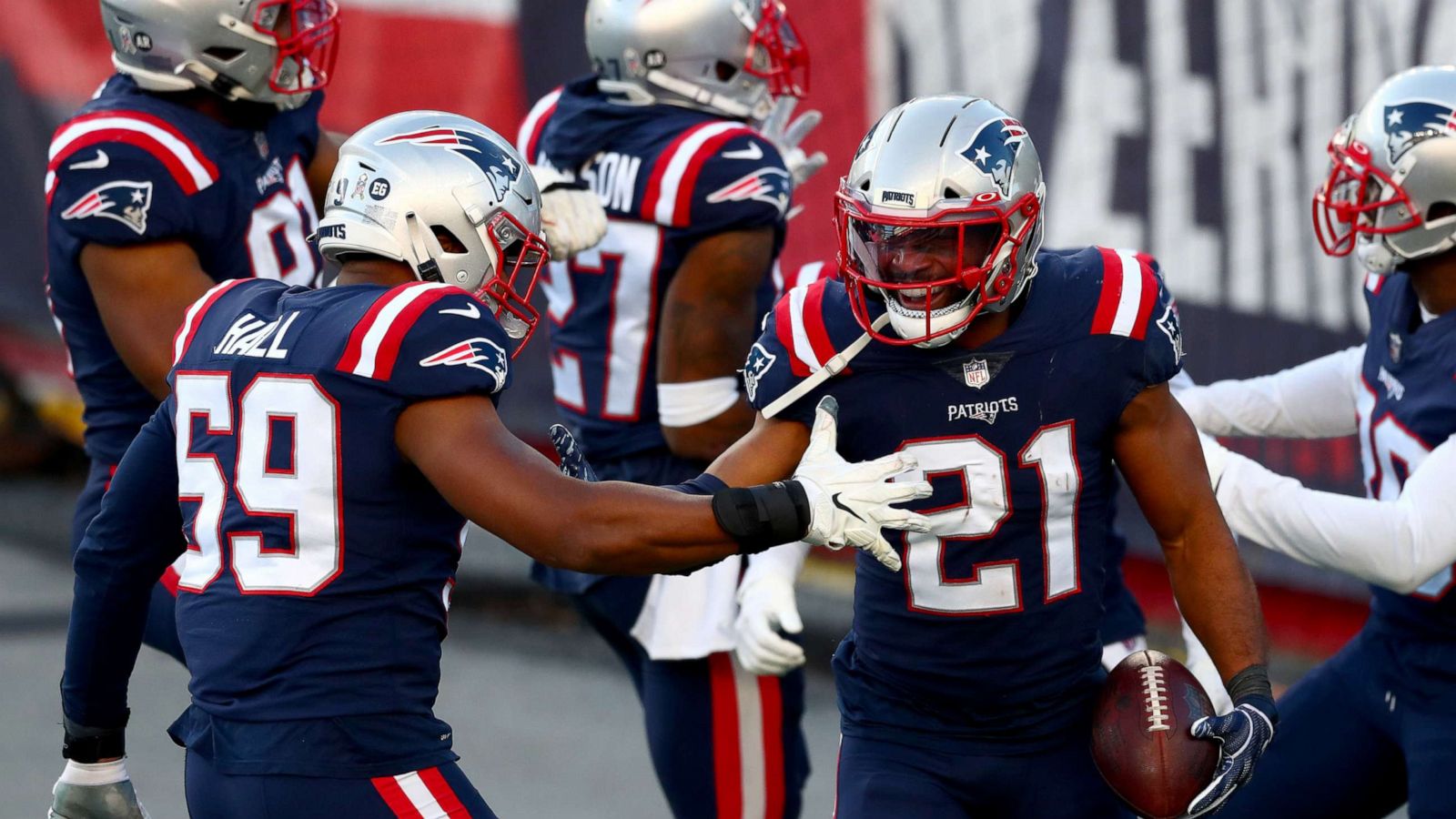 The New England Patriots and New Orleans Saints have been ordered to pay major fines for Covid-19 protocol violations.
What We Know:
The NFL fined the Saints $500,000 after the team posted a video on social media showing unmasked players celebrating their Week 9 win over the Tampa Bay Buccaneers. In addition to the fine, the NFL is also taking away a seventh-round draft pick for the violation.
The steep fine and loss of draft pick stemmed from the Saints having multiple Covid-19 violations and warnings. The team was fined $350,000 back in September after head coach Sean Payton was seen without a face mask during a game. Payton tested positive for coronavirus in March. Payton responded to the fine by saying "It's something we're just going to have to remind ourselves to do."
The Patriots were also fined $350,000 for violations related to the positive tests of several of their players. Patriots QB Cam Newton tested positive for coronavirus in early October. Although he did not play in their October 4 game against the Kansas City Chiefs, 20 teammates and staff members who had been in contact with him flew out for the game. Just after the game, CB Stephon Gilmore also tested positive.
The NFL is also investigating the Baltimore Ravens and Denver Broncos for Covid-19 violations. The two were supposed to play on Thanksgiving Day, but the game was postponed after 19 members from the Ravens tested positive, including QB Lamar Jackson.
Broncos QB Jeff Driskel also tested positive for coronavirus before Thanksgiving and the team apparently had a meeting with all of their quarterbacks without masks just after Driskel contracted the virus. The other players in the meeting allegedly took off their tracking devices which are meant to help with contact tracing.
The whole debacle led to the Broncos entering their Sunday night game against the Saints without a quarterback. They had to play wide receiver Kendall Hinton at QB to avoid a forfeit and lost 31-3. Broncos head coach Vic Fangio was also fined earlier this season for not wearing a face mask.
Dr. Allen Sills, chief medical officer for the NFL, expects the situation to get harder because of how rapidly the virus is spreading across the country.
Comments
comments