Six Militia Members Arrested for Plotting to Kidnap and Kill Michigan Gov. Gretchen Whitmer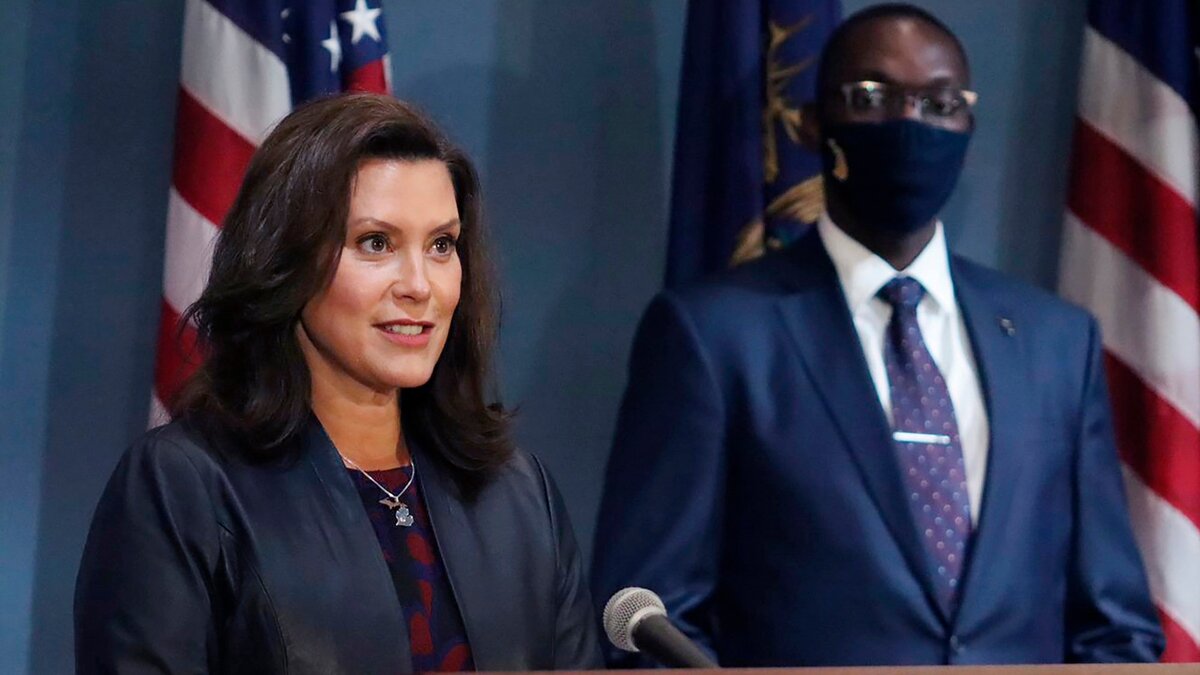 Federal authorities have detained six men on what is now called a domestic terrorist plot to kidnap Michigan Governor Gretchen Whitmer. In a complaint filed in federal court, charges against Adam Fox, Barry Croft, Ty Garbin, Kaleb Franks, Daniel Harris, and Brandon Caserta were all accused of an attempt to kidnap the governor.
What We Know:
All culprits, with the exception of Croft who lives in Delaware, are residents of the state of Michigan. Federal authorities and Michigan Attorney General held a press conference at 1 p.m. on Thursday giving details on the plot.
The complaint stated that Fox and company, along with about 13 other men, gathered in Dublin, Ohio on June 6th. The gathering was aiming to construct a society that followed the U.S. Bill of Rights in an effort to be self-sufficient. How they were going about this goal was through a rather violent plan.
The FBI reported that Fox contacted a Michigan-based militia group to target Whitmer. "Fox said he needed '200 men' to storm the Capitol building in Lansing, Michigan, and take hostages, including the Governor. Fox explained they would try the Governor of Michigan for 'treason,' and he said they would execute the plan before the November 2020 elections."
The investigation, led by the FBI, used several undercover personnel and confidential human sources, and it appears the group was so closely tracked that the Governor was not in imminent danger.

The plot as alleged, appears to have been quite serious.

— Tom Winter (@Tom_Winter) October 8, 2020
Whitmer held a press conference later on Thursday to discuss the arrests. She stated, "'When I put my hand on the Bible and took the oath of office 22 months ago, I knew this job would be hard but I have to be honest, I never could have imagined anything like this."
The FBI got involved when they learned of the plan through undercover agents who attended militia group meetings the past couple of months. Within these meetings, they practiced training consisting of firearms and tactical drills on private properties in remote areas of Michigan.
The FBI also said that Fox referred to Whitmer as a "tyrant b****" and asked the group if it was linked to other systems. This particular militia group previously met in Ohio and Wisconsin. During the July 11th meeting in Wisconsin, it was revealed that Croft and another member attempted to create an explosive device using various materials such as black powder and BBs for shrapnel.
An undercover agent was able to listen in on the group's conversation about acquiring explosives. They estimated they would need about $4,000 to get the explosives they needed to sabotage the bridge to Whitmer's vacation home and spent a few weeks to raise the money.
Many reporters now turn to President Donald Trump's tweet back in April, "LIBERATE MICHIGAN," amid political unrest in the early days of a lockdown which was ordered to limit the spread of the now-infamous COVID-19 virus. During that time, there were armed protests at the state capital in Lansing, Michigan. The president's activity on social media is seemingly continuing to fan the flames of current issues this year.
Comments
comments
Florida Woman Used Tire Iron to Beat 3-Year-Old Boy to Death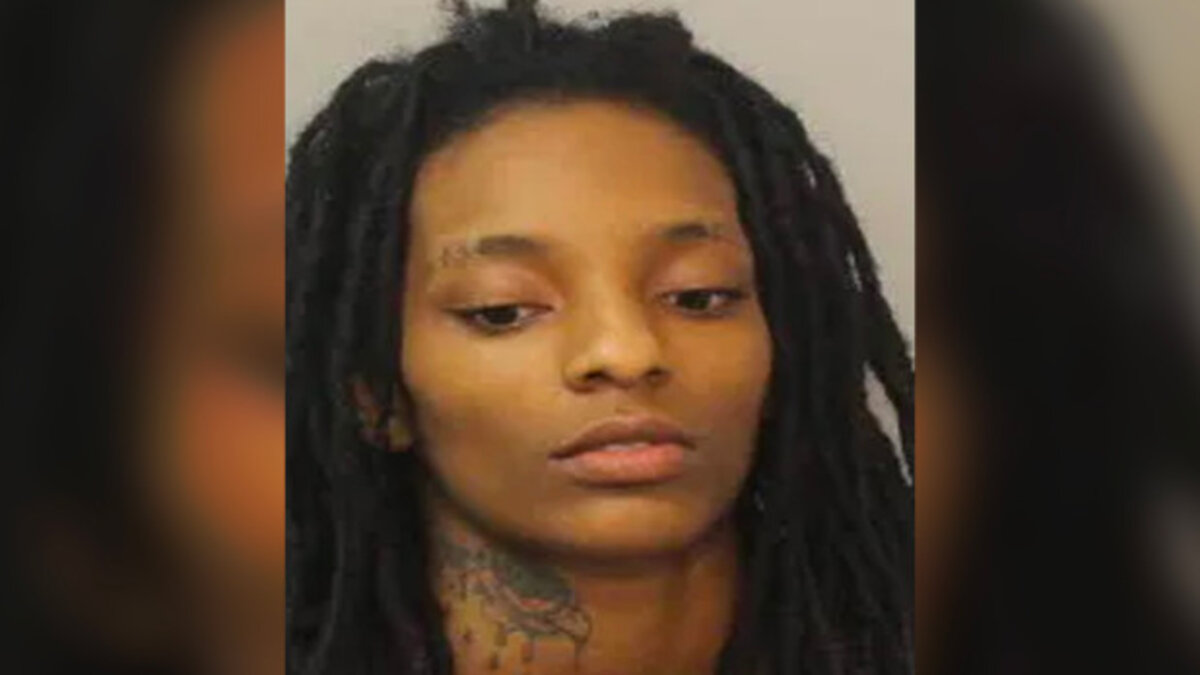 Police in north Florida have arrested a woman accused of repeatedly beating a 3-year-old boy with a tire iron before he died.
What We Know:
Tallahassee police state 23-year-old Te'Lea Jefferson is charged with murder and aggravated battery for the toddler's death.
As stated by Tallahassee Democrat, Jefferson took the non-responsive boy to the emergency room located at Tallahassee Memorial Hospital, according to records at 6:58 p.m., with critical injury to his head and face. Two minutes later, he was pronounced dead.
WCTV reported that Jefferson told officers the little boy was standing on the sink while brushing his teeth when he fell. She insisted he hit his head on the toilet, and broken pieces of porcelain produced cuts on the boy's body.
The arrest affidavit states the toddler's damages were not compatible with a fall due to the child having severe cuts on his face and hands, along with bruises on his arms and legs. There were also signs of older wounds on his torso and shoulder.
After police said the events stated by Jefferson didn't add up, she reportedly confessed she beat the boy because he wouldn't stop standing on the sink.
The arrest report mentions she threw the tire iron at him and confessed to using it to hit the child numerous times, including after he tried to run away. She then informed the police she hid the tire iron outside of the home.
Investigators said Jefferson also revealed that she physically punished the boy before, telling officers he was stubborn. The majority of the time required more strikes or blows than his older sibling, the arrest report mentions. Police state she also assumed that the little boy was possibly already dead before driving him to the hospital.
Reports state that Jefferson lived with the victim and his 6-year-old brother, both of whom endured abuse in the past.
A judge has ordered Jefferson to be held without bond. Jefferson is expected to appear in court again on Thursday.
Comments
comments
Makers of Oxycontin to Plead Guilty to 3 Charges as Part of $8 Billion Lawsuit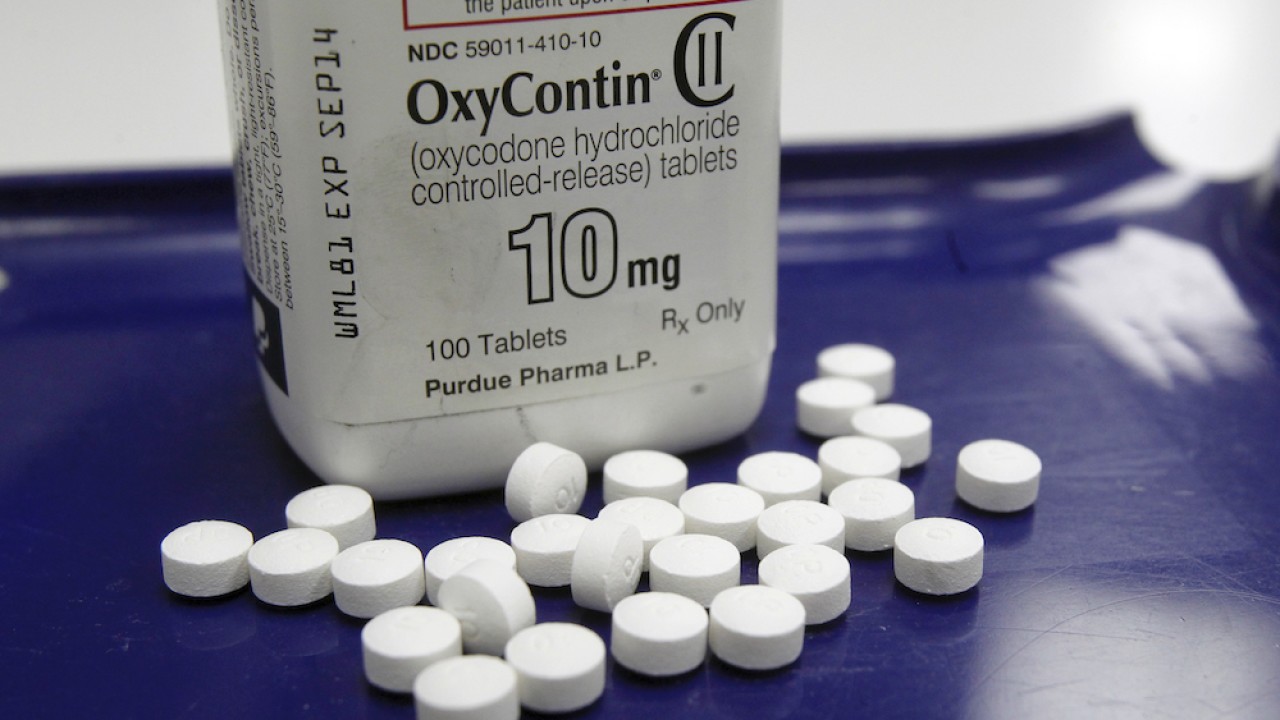 Purdue Pharma, the creator of OxyContin, has agreed to plead guilty to three federal criminal charges for its part in creating the nation's opioid crisis and will pay more than $8 billion and shut down the company.
What We Know:
The charges involve conspiracy to defraud the United States and violating federal anti-kickback laws. The money will be used for opioid treatment and abatement programs. The privately held company has accepted to pay a $3.5 billion fine and relinquish an extra $2 billion in past profits, in addition to the $2.8 billion it agreed to pay in civil liability.
The company does not have $8 billion in cash handy to pay the fines. So Purdue will be terminated as part of the settlement, and its assets will be used to create a new "public benefit company" controlled by a trust or similar item designed for the benefit of the American public.
The Justice Department said it would perform entirely in the public interest rather than to maximize profits. Its projected earnings will go to paying the fines and penalties, which in turn will be used to battle the opioid crisis.
That new company will keep producing painkillers such as OxyContin and drugs to deal with opioid overdose. Deputy Attorney General Jeffrey Rosen, who published the settlement, defended the new company's plans to continue to sell that drug, stating there are authorized uses for painkillers such as OxyContin.
The idea is for the company to make life-saving overdose rescue drugs and medically assisted treatment medications available at steep discounts to communities dealing with the opioid crisis.
The company that had filed for bankruptcy in 2019 pleaded guilty to violating federal anti-kickback laws, as it paid doctors apparently to write more opioid prescriptions.
The Justice Department also reached a separate $225 million civil settlement with the former owners of Purdue Pharma, the Sackler family. Although, the Sackler family, as well as other current and former employees and owners of the company, face the chance that federal criminal charges will be filed against them.
Purdue Chairman Steve Miller, who joined Purdue in 2018, stated:
"Purdue deeply regrets and accepts responsibility for the misconduct detailed by the Department of Justice." "Purdue today is a very different company. We have made significant changes to our leadership, operations, governance, and oversight."
This proposal will be executed as quickly as possible to help address the needs of people who suffer from opioid addiction and abuse.
Comments
comments
Racial Tensions Rise in South Africa Over Farm Killing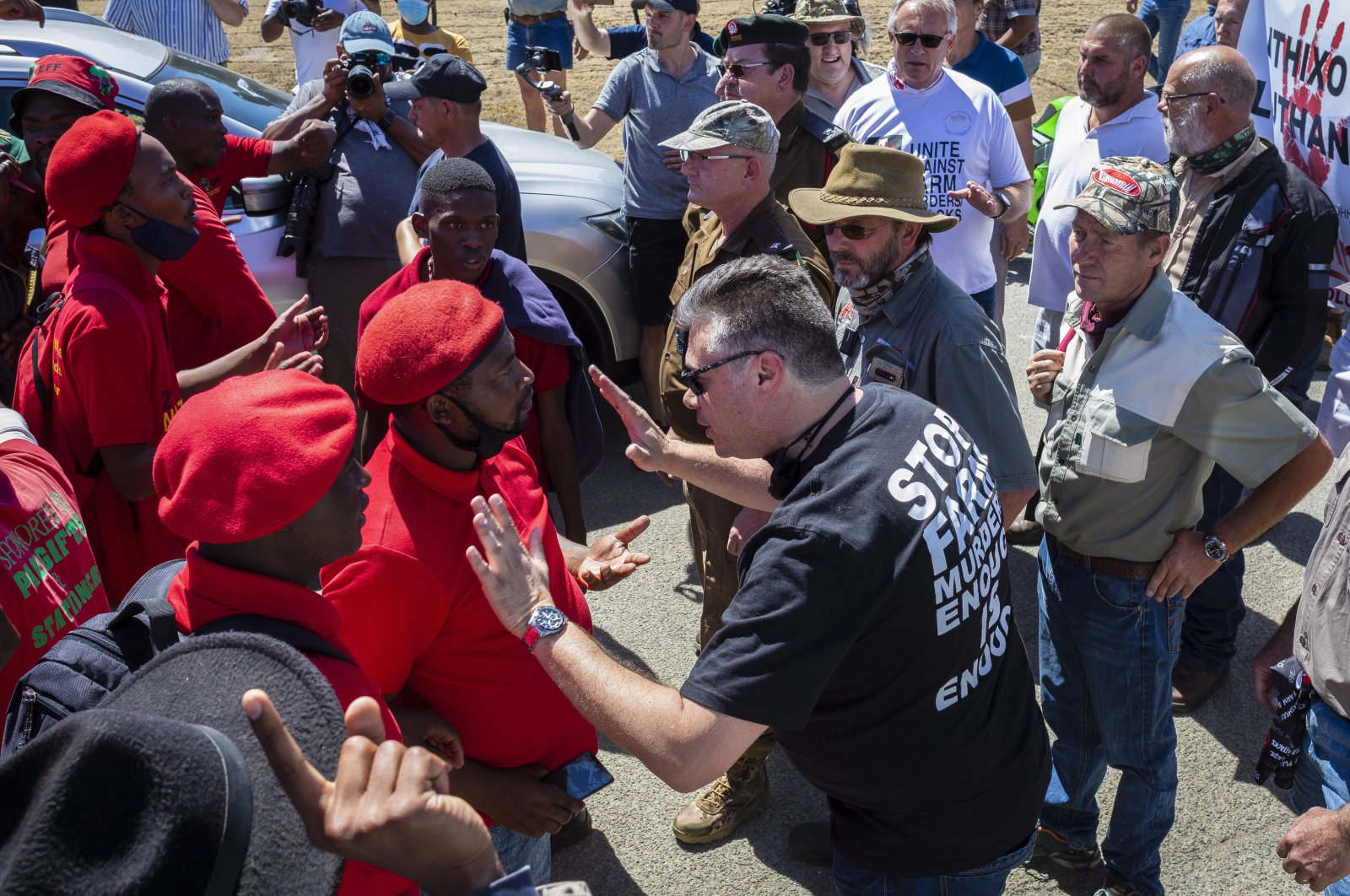 A tense standstill between white farmers and Black activists took over the South African town of Senekal on Friday as two men accused of killing a white farm manager were to appear in court.
What We Know:
More than 100 police watched the area in front of the courthouse in the Free State province and applied barbed wire to separate the rival groups.
Sekwetjie Mahlamba and Sekola Matlaletsa made an appearance in the justice court on charges of murdering Brendin Horner, 21, on Oct. 1. Their bail petition was delayed until Oct. 20.
About 250 white farmers rallied to protest the killing, stating that police do not appropriately protect white farmers. At an earlier court trial last week, a group of white farmers attacked the court and burned a police car.
The country's leftist opposite party, the Economic Freedom Fighters, assembled about 1,000 of its supporters to confront the white farmers in front of the court. They sang songs and shouted catchwords calling for South Africa's land to be returned to Black residents. Some supporters were dressed in the EFF party's red uniforms and berets.
Although most white farmers and organizations representing them have called for farm killings to be made a top crime, the government contends that white farmers are not being attacked, stating the violence is a consequence of South Africa's relatively high crime rate. South Africa has one of the essential crime statistics in the world, with a murder frequency of just over 58 deaths a day.
White farmers owned a great deal of South Africa's best farmland due to the eviction of Black farmers when a white minority governed the country. Although South Africa now has majority rule, land ownership remains a contentious issue, with parties like the EFF prompting the government to take white-owned land without compensation and return it to Black families.
The Senekal murder has also raised the debatable issue of land ownership in the country.
Comments
comments