Body of New Jersey Man Recovered 1500 Feet Underwater from Lake Tahoe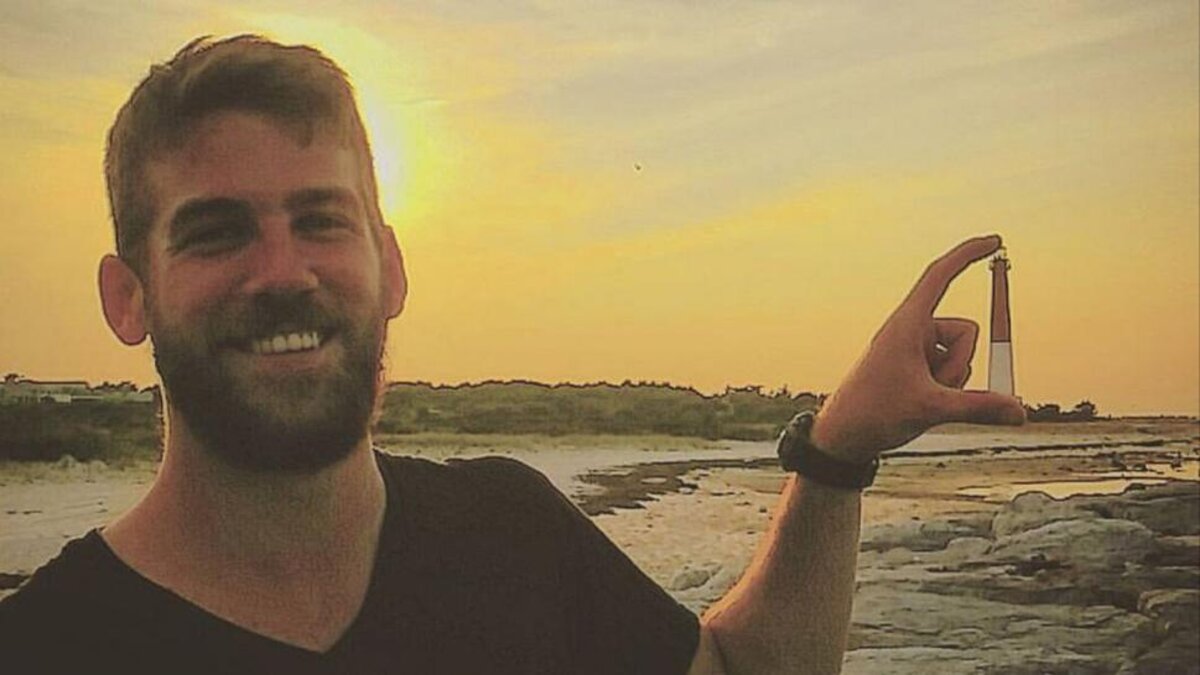 A body of a New Jersey man was retrieved 1,500 feet underwater in California. It is deemed the most in-depth recovery ever conducted in the United States and Canada, as stated by officials.
What We Know:
South Lake Tahoe Police Department reported that 29-year-old Ryan Normoyle rented a boat on Lake Tahoe on Aug. 10. That same evening, Normoyle's rental boat reached ashore in Glenbrook, Nevada, but he was not on it.
As stated by the department, Normoyle's phone was found on his boat and had recorded him jumping off the boat into the lake. The department also mentions the recording also showed the boat floating away because Normoyle had left it on gear.
The New York Times disclosed that the camera was able to capture Normoyle trying to get back into the boat roughly about two minutes before disappearing from the camera's angle.
The Washoe County Marine Unit, Douglas County Sheriff's Office, South Lake Tahoe Fire Department, and the University of California Davis Research Team all helped in the search, thanks to the GPS data from the phone.
On Sept. 23, the nonprofit organization Bruce's Legacy, founded by Keith Cormican, which concentrates on underwater recovery, was called in by Normoyle's family to aid in the investigation.
Keith Cormican stated:
"On Friday, we were able to locate Ryan, but we couldn't get him up; everything was too heavy. We would get him up off the bottom a little and then he'd slip away," he said. "I lost track of all the times we had hold of him and tried to bring him up, maybe a dozen. He was finally on the ground on Sunday afternoon."
A body picture recognized as Normoyle's showed up on the sonar at 1,551 feet after a few hours. Sadly, they lost hold of him and weren't able to bring him up to surface. On Sept. 27, they were able to locate Normoyle at 1,565 feet, and after two hours, the crew hauled the body, by his hand, up to the surface.
The police department mentioned that Cormican had stated this was the most in-depth reported recovery in the United States and Canada. Beforehand, the deepest recovery in Lake Tahoe was in 2018 at a depth of 1,062 feet.
Comments
comments
Protestors Clash with Police in Philly, Local Black Man Killed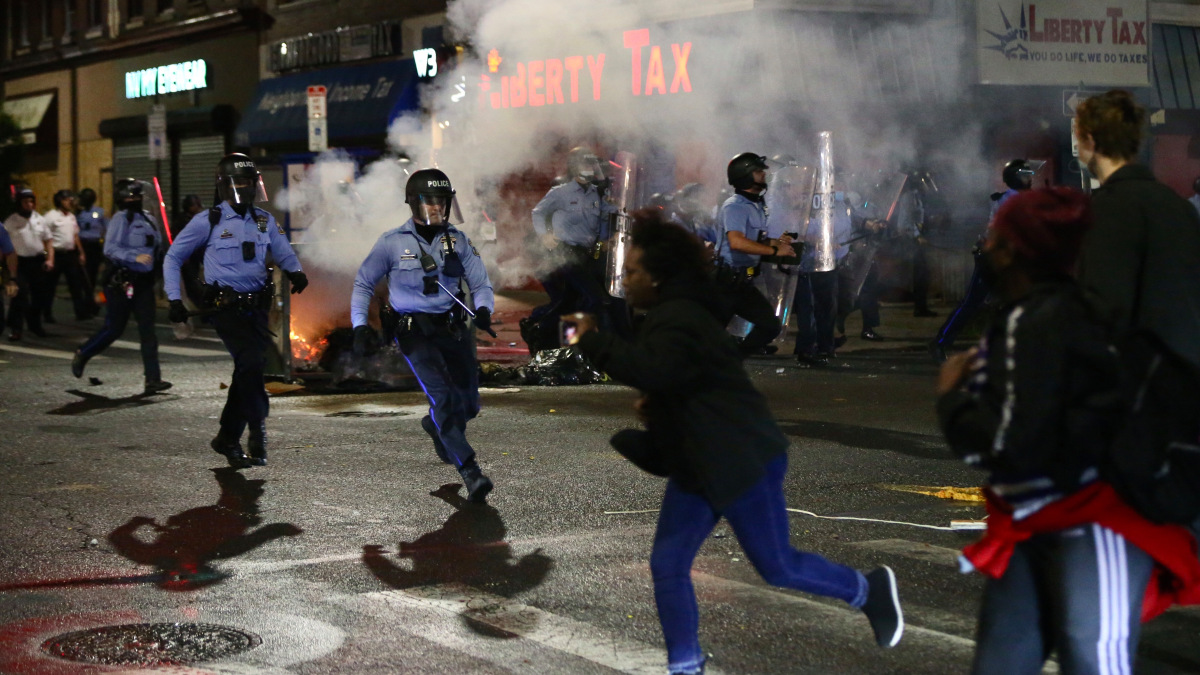 The Philadelphia police precinct went under fire on Monday night hours after police shot and killed a local Black man. The victim was revealed to be 27-year old Walter Wallace Jr. A video of the incident went viral and occurred Monday afternoon when Police received a call about a man with a knife.
What We Know:
Sergeant Eric Gripp, a Philadelphia police spokesman, stated that "responding officers witnessed a male on the block. Immediately they noticed he had a knife in his possession and he was brandishing it and waiving it erratically."
Police allegedly ordered Wallace to surrender his weapons and come forward slowly. Wallace's mother later attempts to intervene by grabbing her son. The moment he broke away and headed straight towards police, they opened fire. The result was considerable injuries in the shoulder and chest areas and the victim later passed away at a nearby hospital because of them.
The outcry of yet another mishandled police incident involving a man of color has sparked new and ongoing protests. An officer was struck by a pickup truck early Tuesday. A 56-year-old female officer was later taken to a hospital with a broken leg and other injuries, according to Gripp.
Police reported about 29 officers that have been hospitalized at this point due to being struck by projectiles such as bricks and rocks. They also stated that they have made around 30 arrests and have had reports of looting and vandalism throughout the city, including law enforcement vehicles.
In response to the recent unrest, the White House has said they would be ready to give federal assistance, according to White House communications director Alyssa Farah. "We're monitoring the situation closely. If necessary, we'll be standing by and prepared to deploy federal resources, if necessary," Farah said on Tuesday.
Walter Wallace Sr., the victim's father, questioned why officers used deadly force. "Why didn't they use a Taser?" he asked. "His mother was trying to defuse the situation." Wallace Sr. made it clear that his son has known mental health issues and had medication for it. "Why you have to gun him down?"
The identities of the officers involved have not been revealed as of late and they were also taken off duty amid a future investigation into the matter. "I have watched the video of this tragic incident and it presents difficult questions that must be answered. I spoke tonight with Mr. Wallace's family and will continue to reach out to hear their concerns first-hand," said Mayor Jim Kenney in a statement.
Comments
comments
Judge Denies DOJ Attempt To End E. Jean Carroll Lawsuit Against Trump
A federal judge has denied the Justice Department's effort to intervene in E. Jean Carroll's defamation suit against President Donald Trump.
What We Know:
In her 2019 book, Carroll alleged that Trump raped her in a Manhattan department store in the '90s. Trump denied the allegations and told reporters that this was her attempt to market the book and that "she's not my type".
The DOJ attempted to substitute itself as the defendant in the case and replace Trump. This would have effectively ended the case as the federal government cannot be sued for defamation.
US District Judge Lewis Kaplan ruled that the DOJ could not replace Trump as the defendant because he "is not an 'employee of the Government,' as Congress defined the term," and that the lawsuit is not against the United States. Kaplan's ruling allows for Trump to be sued personally in the defamation case.
Judge Kaplan also rejected the DOJ's argument that Trump's comments about Carroll were within the scope of the federal government, writing "while commenting on the operation of government is part of the regular business of the United States, commenting on sexual assault allegations unrelated to the operation of government is not."
Carroll filed her defamation suit in a New York state court and the case is now set to proceed to federal court. Carroll's attorneys can move forward in taking Trump's deposition under oath and obtaining a DNA sample for the case.
Carroll commented on the decision, saying "When I spoke out about what Donald Trump did to me in a department store dressing room, I was speaking out against an individual. When Donald Trump called me a liar and denied that he had ever met me, he was not speaking on behalf of the United States."
Comments
comments
Senate Set to Confirm Judge Amy Coney Barrett to Supreme Court on Monday
After only 30 days since Trump announced he was nominating Amy Coney Barrett for the seat left vacant by Justice Ruth Bader Ginsburg, who died Sept. 18, a Republican-controlled Senate is ready to confirm her as a Supreme Court justice.
What We Know:
The final vote occurred on Monday, October 26th at 7:30 pm EST. The final Senate vote was 52-48 in favor of confirming Judge Amy Coney Barrett to the Supreme Court and a ceremony did end up taking place at the White House ceremony following the vote where Supreme Court Justice Clarence Thomas administered the constitutional oath to Coney Barrett.
President Trump spoke at the event, thanking Senate Majority Leader Mitch McConnell and calling today a "momentous day" for America, the constitution and the rule of law. He also praised Barrett's intellect and poise during the confirmation process. Several Republican senators were also in attendance. Barrett must still take the judicial oath.
The significance of her confirmation now could be that Barrett could quickly be able to help decide applications from states for the court to settle disputes about voting methods, but she should not be able to give a vote on currently ongoing cases.
Moreover, the court has already made decisions regarding how to address several election-related disputes such as the previously blocked curbside voting in Alabama and imposed witness requirements in South Carolina. Her confirmation is a solid victory for Trump and a predominantly Republican Senate whose campaigning efforts have achieved a conservative majority on the court.
Senate Majority Leader Mitch McConnell, has said, "We made an important contribution to the future of this country. A lot of what we've done over the last four years will be undone sooner or later by the next election. They won't be able to do much about this for a long time to come."
Prior to the vote, Republican Sen. Lisa Murkowski changed opinions over the weekend and stated she would vote in favor of Barrett even though she previously opposed swearing-in a new justice before Election Day. On the other hand, Republican Sen. Susan Collins, another Senate Republican running for re-election, made it clear she would vote against Barrett.
Democrats have signaled that in the wake of Barrett's confirmation, several major changes could occur such as the end of the Affordable Care Act. It's been reported that the Supreme Court will hear oral arguments over the health care law in November. Another fear is that she would vote for overturning Roe v. Wade, a landmark decision that made abortion legal.
Comments
comments