Mexico is Poised to Become the Largest Legal Marijuana Market in the World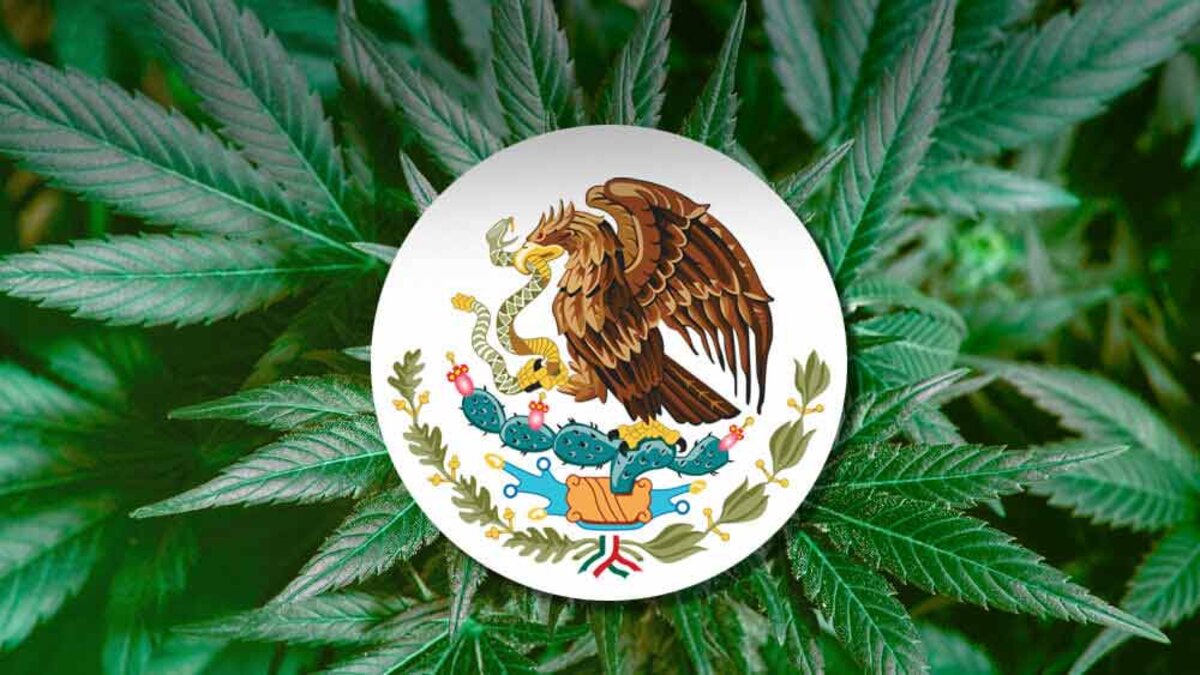 It's appearing more likely that the U.S might be the last of the North American family to legalize marijuana. It's been reported that the Mexican government will vote on a bill to legalize cannabis in its nation within the next two weeks. Activists in Mexico have anxiously awaited this move since personal possession and cultivation of cannabis was deemed unconstitutional in 2018.
What We Know:
The high court in April granted a second deadline extension to give legislators additional time to enact the policy change, pushing it to December 15th. Ricardo Monreal, the ruling MORENA party's leader in the Senate, stated the chamber will take action on the bill by late October.
Given the tight deadline around the corner to make such a big choice, it's unclear if the bill will go through the committee process or straight to the floor. According to Marijuana Moment, legalization activist Zara Snapp, who is with the Instituto RIA and the coalition #RegulacionPorLaPaz, stated that advocates remain have heard from senators that the current motion is likely to pass the proposal soon.
Should the Mexican Senate pass this bill legalizing marijuana, it will have to make it through one final step. It would have to go before the Chamber of Deputies, which is the other house of the nation's Congress. President Andrés Manuel López Obrador stated this past August that the "marijuana reform legislation will advance in the new session". The bill garnered large approval by several committees earlier this year, but the COVID-19 pandemic delayed many negotiations.
A civil rights group by the name of "México Unido" recently outlined its concerns over the current proposal Tuesday with a Twitter thread on their account. The biggest criticism is that the current draft would allow certain companies to monopolize cannabis in the country.
México requiere de #CannabisLegalConJusticiaSocial y el @senadomexicano tiene hasta el 15 de diciembre para legislar. Abrimos hilo para explicarte porqué es importante tener un mercado de #cannabis inclusivo.

— México Unido (@MUCD) October 13, 2020
Translation of the first tweet on a Twitter thread: "Mexico needs #CannabisLegalConJusticiaSocial (the movement) and the @senadomexicano (Mexican Senate) to legislate by the deadline of December 15th. Here is a thread to explain why it is important to have an inclusive #cannabis market."
As it stands now, the plan would allow adults 18 and older to not only legally possess marijuana but cultivate for commercial and personal use. A person is only allowed to have 20 registered plants as long as their output doesn't exceed 480 grams per year. Medical patients would be the only exception to the limitations.
Personal possession would be limited to 28 grams, but possession of up to 200 grams would be decriminalized. As far as who will be in charge of this new industry, a decentralized body called The Mexican Institute of Regulation and Control of Cannabis, would regulate the market and issuing licenses for marijuana.
Other important details of the plan include a 12 percent tax on cannabis sales and a portion of that revenue would go into a substance misuse treatment fund. Public consumption would be allowed, but still banned in smoke-free spaces. Hemp and CBD would be exempt from regulations only way applying to THC products.
Comments
comments
India and US Sign Defense Agreement Following Standoff With China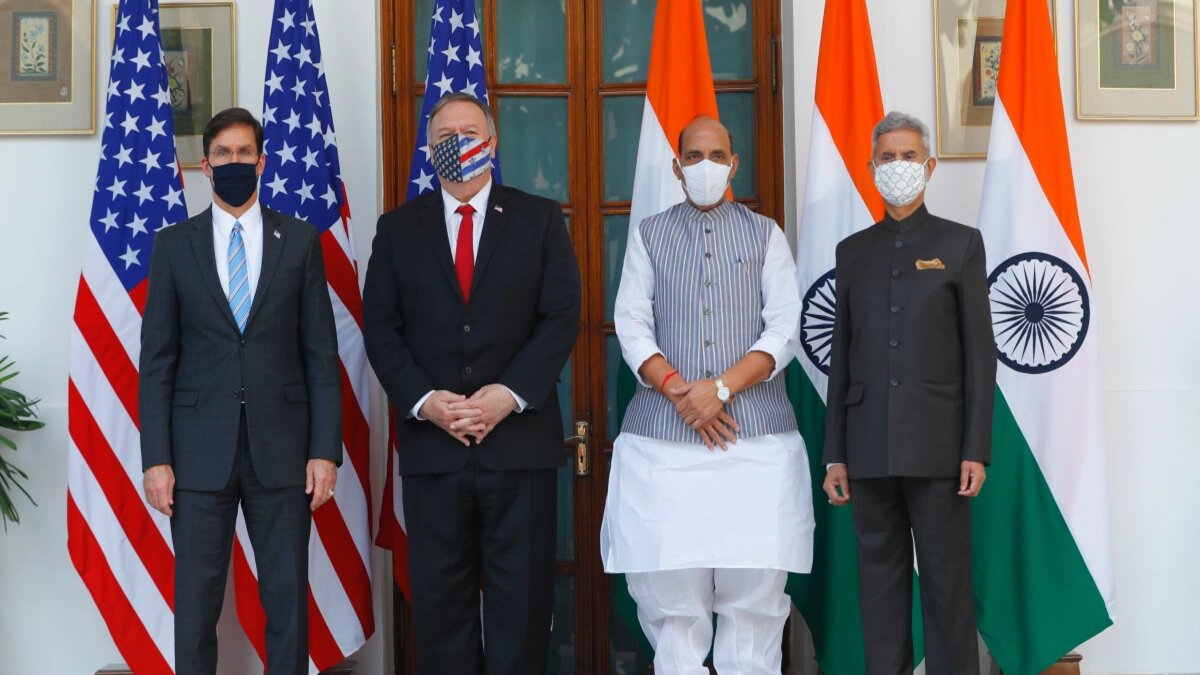 The United States and India have rejuvenated their defensive and security relationship. This comes at a time where Washington is seeking out allies in Asia due to China's increasing military presence in the region, much of which has caused tensions this year, especially near the China-India border.
What We Know:
A press conference took place at the Indian capital on Tuesday announcing the signing of the Basic Exchange and Cooperation Agreement (BECA), where US Secretary of Defense Mark Esper and Minister of Defense of India Rajnath Singh were present.
"The defense ties between our two nations remain a key pillar of our overall bilateral relationship," stated Esper. "Based on our shared values and common interests, we stand shoulder to shoulder in support of a free and open Indo-Pacific for all, particularly in light of increasing aggression and destabilizing activities by China."
Singh noted that BECA will expand upon both country's ongoing commitment to achieve a solid standing of law, order, and freedom across international seas, while at the same time "upholding the territorial integrity and sovereignty of all states".
The U.S and India are set to perform Malabar naval exercises in the Indian Ocean next month, along with other members of the "Quad," an informal alliance of the US, India, Japan, and Australia. The Quad, which has been seen as a potential "Asian NATO," was formed to counter the Chinese military growth on the continent.
The Quad held a meeting earlier this month in Tokyo where Secretary of State Mike Pompeo hammered on the "Chinese Communist Party's coverup" of the severity of COVID-19. He said, "it is more critical now than ever that we collaborate to protect our people and partners from the CCP's exploitation, corruption, and coercion."
With the signing of the BECA agreement, it will allow both the U.S and India to broaden the amount of cooperation in regards to intelligence and defense measures. For example, giving New Delhi access to US geo-spatial intelligence which would help the accuracy of Indian weapons systems.
A dicey situation occurred last month between India and China when they accused the other of trespassing borders once again near the Line of Actual Control (LAC). At first, attempts at smoothening out the tensions failed, but both sides agreed to stop sending more troops into the region around the end of September.
Comments
comments
Protestors Clash with Police in Philly, Local Black Man Killed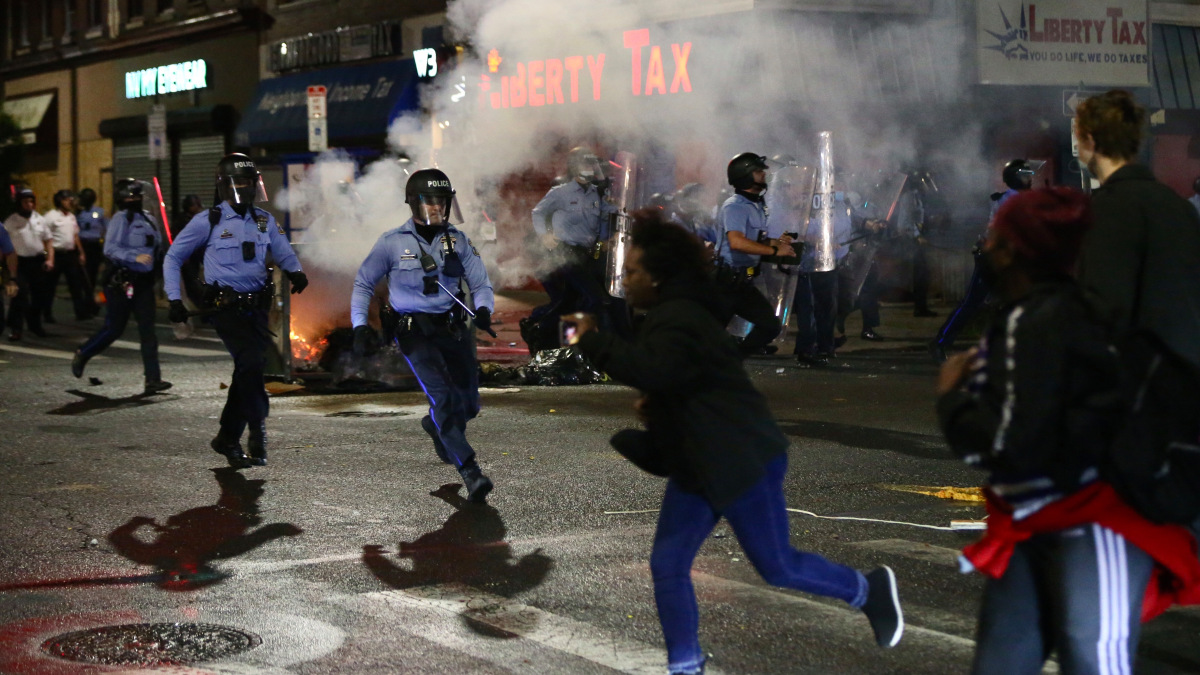 The Philadelphia police precinct went under fire on Monday night hours after police shot and killed a local Black man. The victim was revealed to be 27-year old Walter Wallace Jr. A video of the incident went viral and occurred Monday afternoon when Police received a call about a man with a knife.
What We Know:
Sergeant Eric Gripp, a Philadelphia police spokesman, stated that "responding officers witnessed a male on the block. Immediately they noticed he had a knife in his possession and he was brandishing it and waiving it erratically."
Police allegedly ordered Wallace to surrender his weapons and come forward slowly. Wallace's mother later attempts to intervene by grabbing her son. The moment he broke away and headed straight towards police, they opened fire. The result was considerable injuries in the shoulder and chest areas and the victim later passed away at a nearby hospital because of them.
The outcry of yet another mishandled police incident involving a man of color has sparked new and ongoing protests. An officer was struck by a pickup truck early Tuesday. A 56-year-old female officer was later taken to a hospital with a broken leg and other injuries, according to Gripp.
Police reported about 29 officers that have been hospitalized at this point due to being struck by projectiles such as bricks and rocks. They also stated that they have made around 30 arrests and have had reports of looting and vandalism throughout the city, including law enforcement vehicles.
In response to the recent unrest, the White House has said they would be ready to give federal assistance, according to White House communications director Alyssa Farah. "We're monitoring the situation closely. If necessary, we'll be standing by and prepared to deploy federal resources, if necessary," Farah said on Tuesday.
Walter Wallace Sr., the victim's father, questioned why officers used deadly force. "Why didn't they use a Taser?" he asked. "His mother was trying to defuse the situation." Wallace Sr. made it clear that his son has known mental health issues and had medication for it. "Why you have to gun him down?"
The identities of the officers involved have not been revealed as of late and they were also taken off duty amid a future investigation into the matter. "I have watched the video of this tragic incident and it presents difficult questions that must be answered. I spoke tonight with Mr. Wallace's family and will continue to reach out to hear their concerns first-hand," said Mayor Jim Kenney in a statement.
Comments
comments
Senate Set to Confirm Judge Amy Coney Barrett to Supreme Court on Monday
After only 30 days since Trump announced he was nominating Amy Coney Barrett for the seat left vacant by Justice Ruth Bader Ginsburg, who died Sept. 18, a Republican-controlled Senate is ready to confirm her as a Supreme Court justice.
What We Know:
The final vote occurred on Monday, October 26th at 7:30 pm EST. The final Senate vote was 52-48 in favor of confirming Judge Amy Coney Barrett to the Supreme Court and a ceremony did end up taking place at the White House ceremony following the vote where Supreme Court Justice Clarence Thomas administered the constitutional oath to Coney Barrett.
President Trump spoke at the event, thanking Senate Majority Leader Mitch McConnell and calling today a "momentous day" for America, the constitution and the rule of law. He also praised Barrett's intellect and poise during the confirmation process. Several Republican senators were also in attendance. Barrett must still take the judicial oath.
The significance of her confirmation now could be that Barrett could quickly be able to help decide applications from states for the court to settle disputes about voting methods, but she should not be able to give a vote on currently ongoing cases.
Moreover, the court has already made decisions regarding how to address several election-related disputes such as the previously blocked curbside voting in Alabama and imposed witness requirements in South Carolina. Her confirmation is a solid victory for Trump and a predominantly Republican Senate whose campaigning efforts have achieved a conservative majority on the court.
Senate Majority Leader Mitch McConnell, has said, "We made an important contribution to the future of this country. A lot of what we've done over the last four years will be undone sooner or later by the next election. They won't be able to do much about this for a long time to come."
Prior to the vote, Republican Sen. Lisa Murkowski changed opinions over the weekend and stated she would vote in favor of Barrett even though she previously opposed swearing-in a new justice before Election Day. On the other hand, Republican Sen. Susan Collins, another Senate Republican running for re-election, made it clear she would vote against Barrett.
Democrats have signaled that in the wake of Barrett's confirmation, several major changes could occur such as the end of the Affordable Care Act. It's been reported that the Supreme Court will hear oral arguments over the health care law in November. Another fear is that she would vote for overturning Roe v. Wade, a landmark decision that made abortion legal.
Comments
comments