Contrast and Takeaways from Between Trump and Biden Dueling Town Halls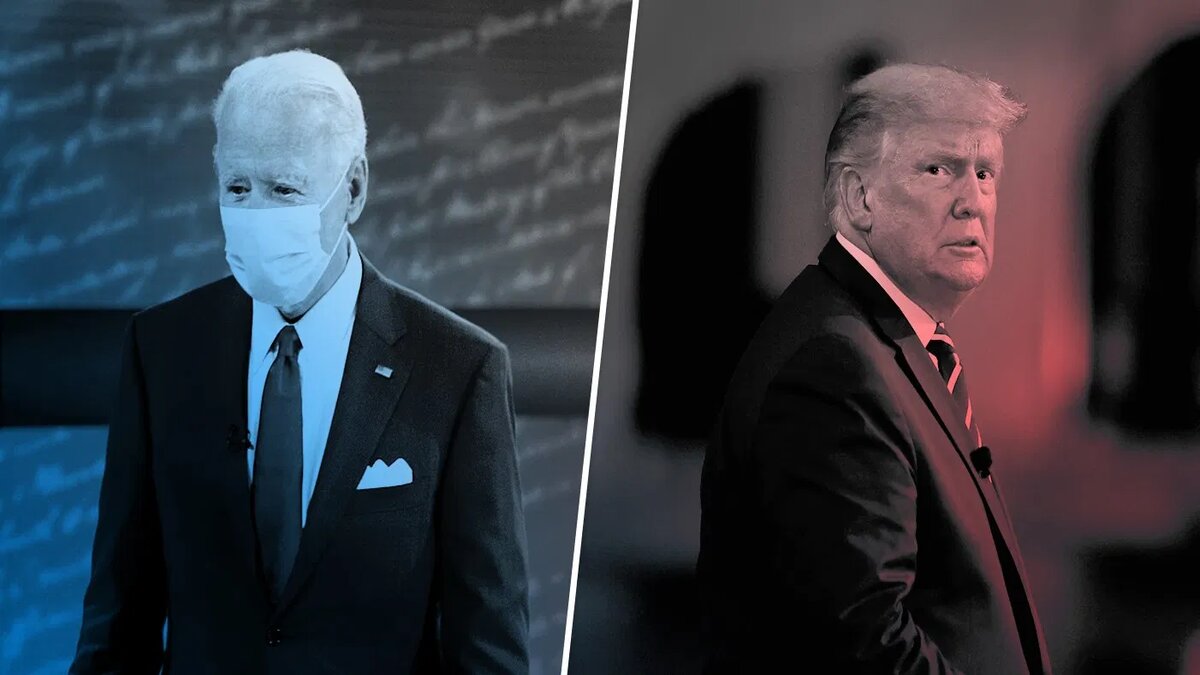 For the first time ever, two presidential contenders for the White House didn't meet on a stage for a presidential debate. President Donald Trump and Democratic presidential nominee Joe Biden held two simultaneous Town Halls late Thursday, which ended up showing stark differences between the two.
What We Know:
Starting with the Biden Town Hall, he demonstrated a certain level of solidity despite Trump's insistent description of his rival as someone who has "intellectually diminished". Trump continues to stand his ground on what he thinks of his opponent and has revealed that he would rather tone it down than switch opinions.
Due to the Town Hall's more relaxed environment, Biden was able to be free of debate restrictions and speak his mind completely. He spent a majority of the hour and a half event laying out a greater context for his thoughts on various controversial topics. One said topic he seemingly wasn't able to hit harder on during the last debate was the "Green New Deal". He explained how at this point, his differences in tackling climate change compared to the plan were because he's just not convinced that harmful emissions can be reduced at the rate the proposal is insisting it will.
However, he later stated that the economy would need time to move away from fossil fuels, and proceeded to dive deeper into what he looked into and what would be in store for environmental restoration under his administration. "We can do things like pelletize all the chicken manure and all the horse manure and cow manure and they can be — and take out the methane and use it as fertilizer and make a lot of money doing it," he said.
No TV Ratings available yet on last nights dueling Presidential Town Halls, but we do have some YouTube data:

Biden: 507,455 views
Trump: 153,660 views

BIDEN BLOWOUT

— Jack Black (@Jet1Jack) October 16, 2020
Something that stood out over his rival Trump, was that instead of persuading voters that his plans are the "right ones," the result of his performance during the event reassured many followers and those who were skeptical, that he's mentally capable of running a country. Disproving what Trump has been feeding his audience, without valid evidence, that Biden (Sleepy Joe) is suffering from mental impairment such as dementia.
Despite stumbling over some words every now and then, there wasn't a significant moment where the 78-year-old candidate seemed distracted or lacked a firm memory regardless of his past policy battles as vice president or a senator.
Moreover to President Trump, as always, attention-grabbing was not one of his weak points. The Republican crowd seemed eager as always to hear what the incumbent had in store for them. Much like the previous debate, Trump managed to repeatedly interrupt moderator Savannah Guthrie in the same fashion he would have against a rival or past moderator Chris Wallace. He did appear a bit easier going and less tense than when he appeared on stage with Biden just last month.
As a reminder of the last debate, Trump tried to steamroll over Biden and Wallace, with one of the biggest moments of the night where he was asked to denounce white supremacy. The "Proud Boys," a violent misogynistic hate group, were told by the President of the United States to "stand back and stand by".
Overall Trump's own comments were to blame for the stark difference in content both Town Halls provided. The difference in substance started when Trump ended up making the event more about his own actions and financial matters, which centered more attention on him the past year, rather than focusing on real policy matters. Ever since his comments on the requirements for Supreme Court nominees, it led many groups such as Democrats, the media, and even Republicans who oppose Trump to believe Judge Amy Coney Barrett was compromised.
Trump stated there was no discussion between him and the Supreme Court nominee regarding any precedents prior to her nomination. Another topic he showed restraint in and declined again was his call for overturning Roe v. Wade. In showing reluctance on the matter, he brought up the fact that if he were to reiterate these points, it would come off as him creating an image of trying to sway Barrett.
What was clearly left untouched was his attempt to win back the support and votes of all the woman he's seemingly forgotten about over his past term and that he would rather see Roe v. Wade stay in place. Trump also described the allegedly $400 million in debts he possesses, which he reassures viewers is "a very small amount of money". Trump made us aware that many of these debts are due soon and did not specifically deny overseas debts.
Other topics such as COVID-19 and QAnon were touched on lightly, so if that wasn't enough for viewers, the two candidates still have one final debate on their schedule before the big day on November 3. It will take place on Oct. 22, just a week from the Town Halls, in Nashville, Tennessee. It's reported that one of Guthrie's colleagues, White House correspondent Kristen Welker, will be the moderator for this final round.
Comments
comments
Supreme Court Will Not Extend Wisconsin Mail-in Voting Deadline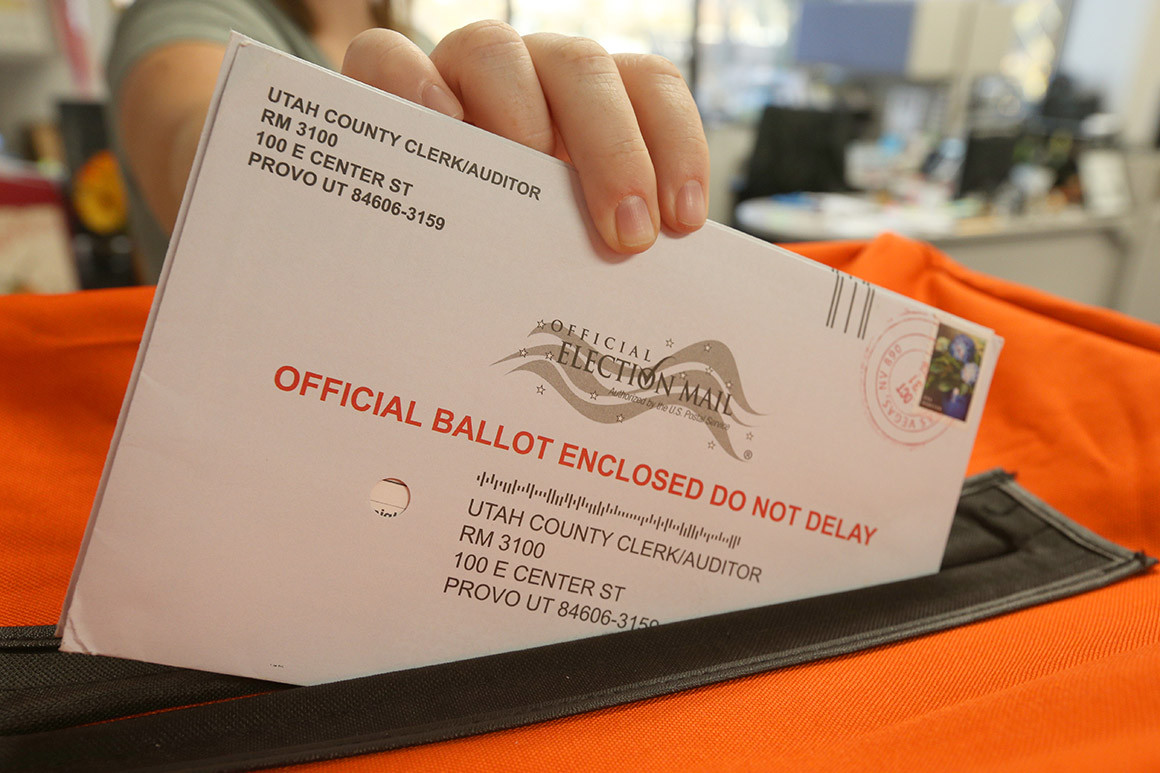 The Supreme Court reached a 5-3 decision Monday to reject an extension for mail-in ballots in Wisconsin.
What We Know:
Wisconsin Democrats pushed the court to allow for ballots received up to six days after Election Day to be counted, so long as they were postmarked by November 3rd. The court's decision means that mail-in ballots in Wisconsin can only be counted if they are received by Election Day.
Justices Elena Kagan, Sonia Sotomayor, and Stephen Breyer dissented from the decision. Chief Justice John Roberts wrote in his concurring opinion that this case would have been "federal intrusion on state lawmaking processes". This is the latest example of federal courts deciding not to change voting laws right before the election.
The Supreme Court also ruled in a similar case in Pennsylvania but allowed the deadline for mail-in ballots to be extended. This is because the decision to extend the deadline was originally made by a Pennsylvania state court, not a federal court, and they were just upholding the decision.
"Different bodies of law and different precedents govern these two situations and require, in these particular circumstances, that we allow the modification of election rules in Pennsylvania but not Wisconsin." – Chief Justice John Roberts
Justice Kagan wrote in her dissent "As the COVID pandemic rages, the Court has failed to adequately protect the Nation's voters . . . Tens of thousands of Wisconsinites, through no fault of their own, may receive their ballots too late to return them by Election Day."
The Wisconsin Democratic Party continues to educate voters and is urging people to hand-deliver their ballots so they are submitted in time.
Comments
comments
Final Presidential Debate: Takeaways and Analysis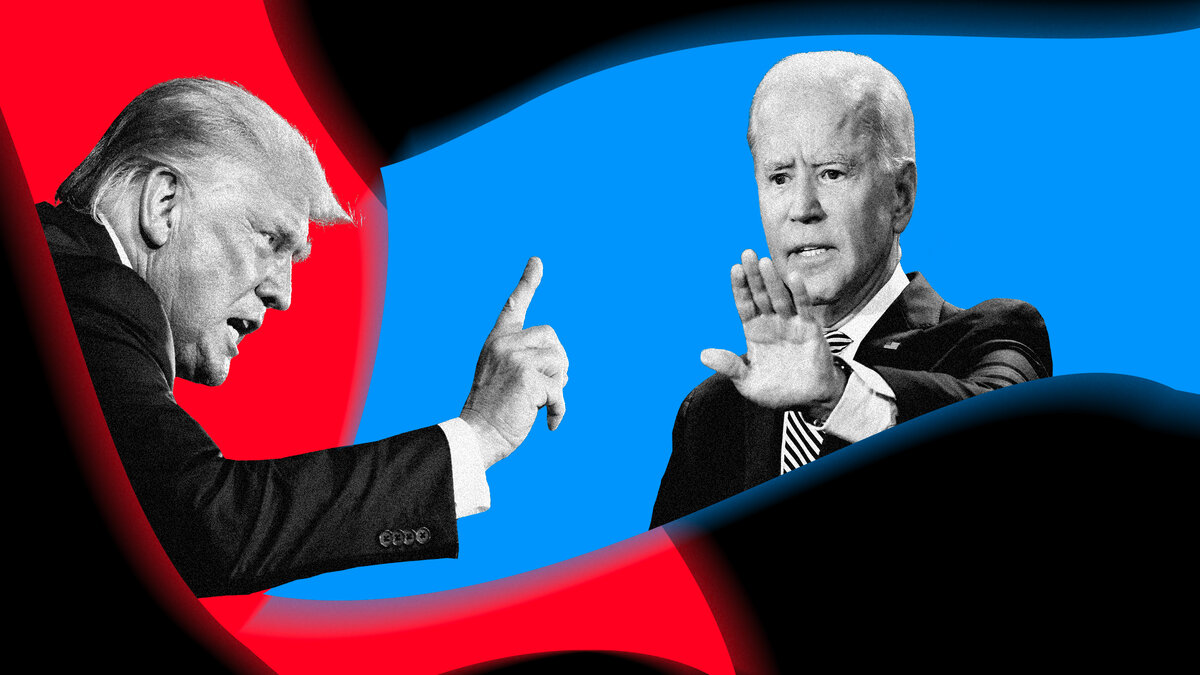 After a chaotic first debate where President Donald Trump and Democratic presidential nominee Joe Biden sparred aggressively, this final debate saw a huge turnaround compared to what voter's received last time. With White House correspondent Kristin Welker as moderator, who was praised for her performance, the debate proceeded accordingly. Both candidates allowed each other to talk and had more respectful tones, even when on the offensive.
What We Know:
The moderator was able to roll through all the topics in the allotted time for last night's debate, much of which was never clearly answered in the previous one due to its disastrous outcome. Biden once again held his own while under fire and greatly avoided any slip-ups that would have caused Republicans to question his age and mental acuity. Trump, in a much more collective manner, stood his own as well. As the incumbent, he didn't bring anything else new to the table but reiterated his attacks on the Biden's family and questioned the Democrat's responses on key issues.
Winner of the debate: @kwelkernbc who was clearly in command from start to finish with poise, substance and authority. Bravo!

— Andrea Mitchell (@mitchellreports) October 23, 2020
Covid-19 finally hits the stage
Seemingly inevitable Hunter Biden topic
A focus on immigration in the U.S
Trump and Biden on criminal justice/racism
CNN poll of debate watchers: Biden won 53-39. In first debate, poll of debate watchers said Biden won over Trump 60-28

— Manu Raju (@mkraju) October 23, 2020
In the grand scheme of things, the final presidential debate was more along the lines of what voters expect to see of a future leader. The dumbfounding first debate will certainly be one marked in history and talked about for generations. As of this point in the election, polls have demonstrated most Americans have made their choice with more than 50 million people already have cast their votes. There is a small chance this debate turned the tide to favor either party.
Comments
comments
US Supreme Court Rules Pennsylvania Mail-In Ballots WILL Count Up to Three Days Post-Election Day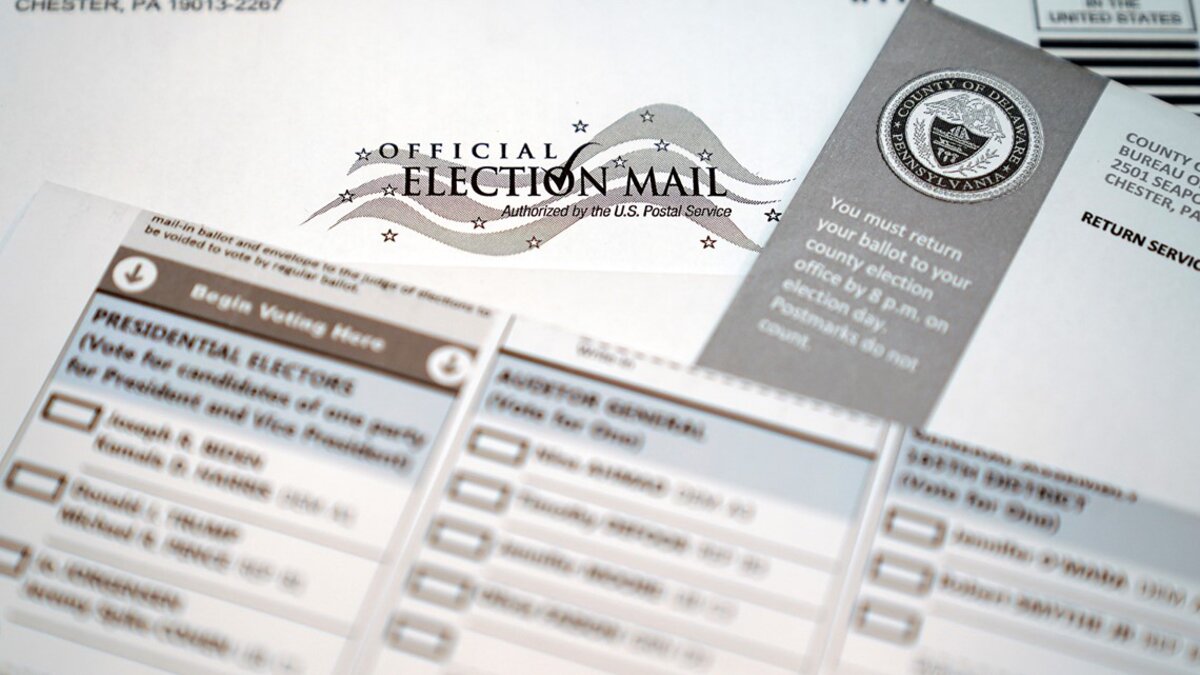 This unusual election year has left many split on deciding how to vote. For those mail-in voters, a Supreme Court ruling has permitted Pennsylvania to count ballots that are mailed in up to three days following the Nov. 3 election.
What We Know:
Although the outcome showed justices divided 4-4 on Monday, it wasn't enough to overturn the decision. The state Supreme Court ruling will stand and it requires all county election officials to receive all mail-in ballot received up until Nov. 6 regardless of the postmark is unclear and long as it meets the time constraint.
In this scenario, Republicans have been the main opposition, including President Donald Trump's campaign. The pushback from conservatives has been over the deadline extension for counted votes. They argue that it violates a federal law that sets Election Day as the first Tuesday of November, typical after the first Monday, and the constitutionality of this choice is reserved for lawmakers, not the courts.
Lawrence Tabas, the state Republican Party chairman, has stated that the party disagrees with the decision and, citing the tight 4-4 decision, "it only underscores the importance of having a full Supreme Court as soon as possible".
"To be clear, the Supreme Court decided not to grant a stay — which does not mean the actions of the Pennsylvania Supreme Court would withstand a legal challenge to their judicial overreach should the court hear the case," Tabas said.
On the other side of things, Nancy Patton Mills, chairwoman of the Pennsylvania Democratic Party, blamed Republicans for attempting to invoke confusion among voters who have yet to pick a side this election. She said in a statement that the outcome of this ruling is "a significant victory for Pennsylvania voters".
The state's high court has considered that postal service delays may end up invalidating a large portion of mail-in ballots. Since the COVID-19 pandemic has hindered the regular election process, the state's courts acted upon the power they have to extend election deadlines during a disaster emergency, of which this health crisis can be considered one.
Since the decision, Chief Justice John Roberts along with liberal Justices Samuel Alito, Neil Gorsuch, Brett Kavanaugh, and Clarence Thomas banded together to reject Pennsylvania Republicans' attempt to block the state court ruling, which would have halted absentee ballots by Election Day.
Comments
comments