Ice Cube Defends Advising Trump on Plan for Black Americans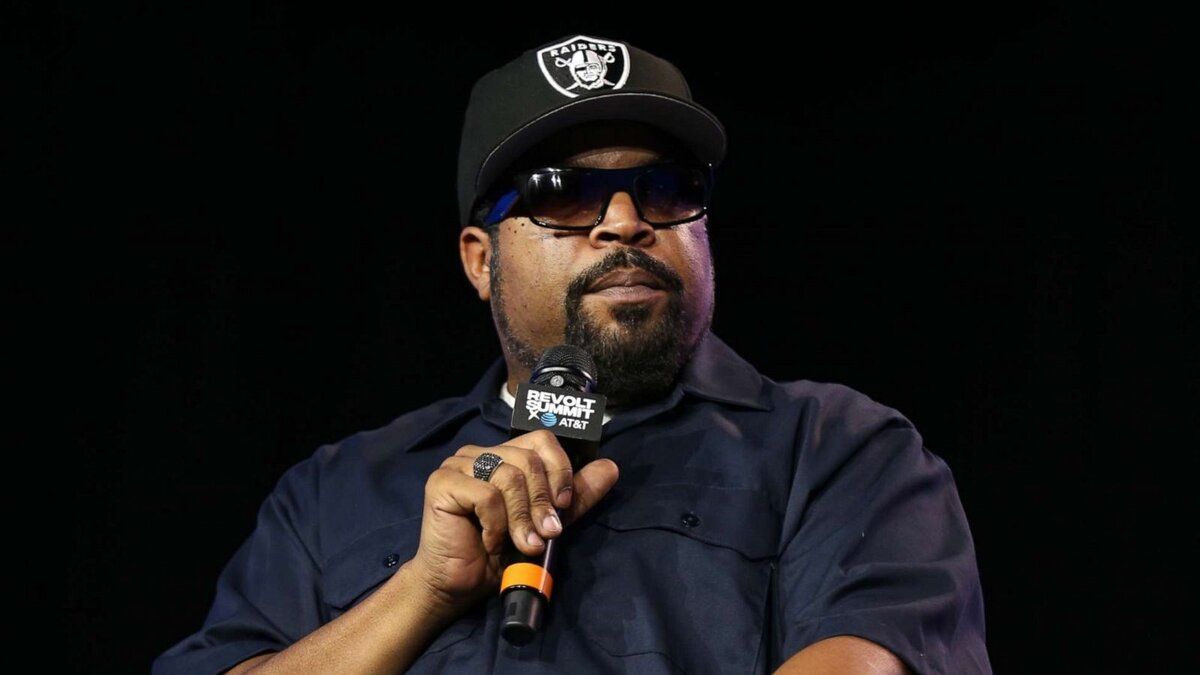 O'Shea Jackson, better known by his stage name Ice Cube, is defending his decision to advise President Trump on "The Platinum Plan," a Trump administration initiative to help Black Americans. The rapper received heavy backlash after Katrina Pierson, Trump's campaign senior advisor, revealed that the rapper was involved in the plan.
What We Know:
The news comes as an abrupt surprise to many followers of the hip-hop icon. Ice Cube has been known to be a fairly consistent vocal critic of President Trump. Just two years ago, he released a track on his album Everythangs Corrupt with the title "Arrest The President".
Why this is such a shock now, is given the artist's history of being known for his loud critiques of racism and corruption, a few things Trump has been accused of over the past four years of his presidential term. Now he supports the president's agenda with Election Day just around the corner.
Shoutout to @icecube for his willingness to step up and work with @realDonaldTrump Administration to help develop the #PlatinumPlan

ICYMI: https://t.co/V0qOAp0lwR

Leaders gonna lead, haters gonna hate. Thank you for leading! ✊🏾

— Katrina Pierson (@KatrinaPierson) October 13, 2020
The year 2020 has no doubt struck a chord for many people both in the Black and Brown communities and not. There is an undeniable rise in the significance of what the Black vote will mean in this country this general election. After nearly a whole year of massive Black Lives Matter (BLM) protests advocating for nationwide police reform and racial equality in America, of which Trump has critiqued on occasion, the timing seems very poor for a change in view.
The rapper took to Twitter recently to speak on his actions. He clarified that his meeting with the Trump administration was not an official endorsement, but a meeting to continue the discussion on his Contract With Black America (CWBA). This plan has various policies that aim to address racial inequality in the country and several reforms including lending, police, prison, and judicial.
"Black progress is a bipartisan issue. When we created the Contract With Black America we (expected) to talk to both sides of the (aisle). Talking truth to power is part of the process," he said on Twitter Thursday. "I will advise anybody on the planet who has the power to help Black Americans close the enormous wealth gap."
Ice Cube has made it clear that despite working with the Trump administration, both Democratic and Republican leaders have contacted him about the CWBA. In particular, Democrats showed interest in this initiative but would proceed with negotiations and talk after the presidential election. As far as "The Platinum Plan" is concerned, Ice Cube stated that the Trump campaign made "adjustments" after speaking with him, yet it remains unclear what changed.
"I don't trust none of them," the rapper said in a video on Twitter Sunday. "No president has done right by us so I don't trust none of them. So putting our hopes and dreams behind any of them just don't work, we got to make them do what we want them to do and there are only a few ways to that."
Comments
comments
Mother of Florida Teen Who Was Shot and Killed By Sheriff's Deputy Gets Shot at His Burial Service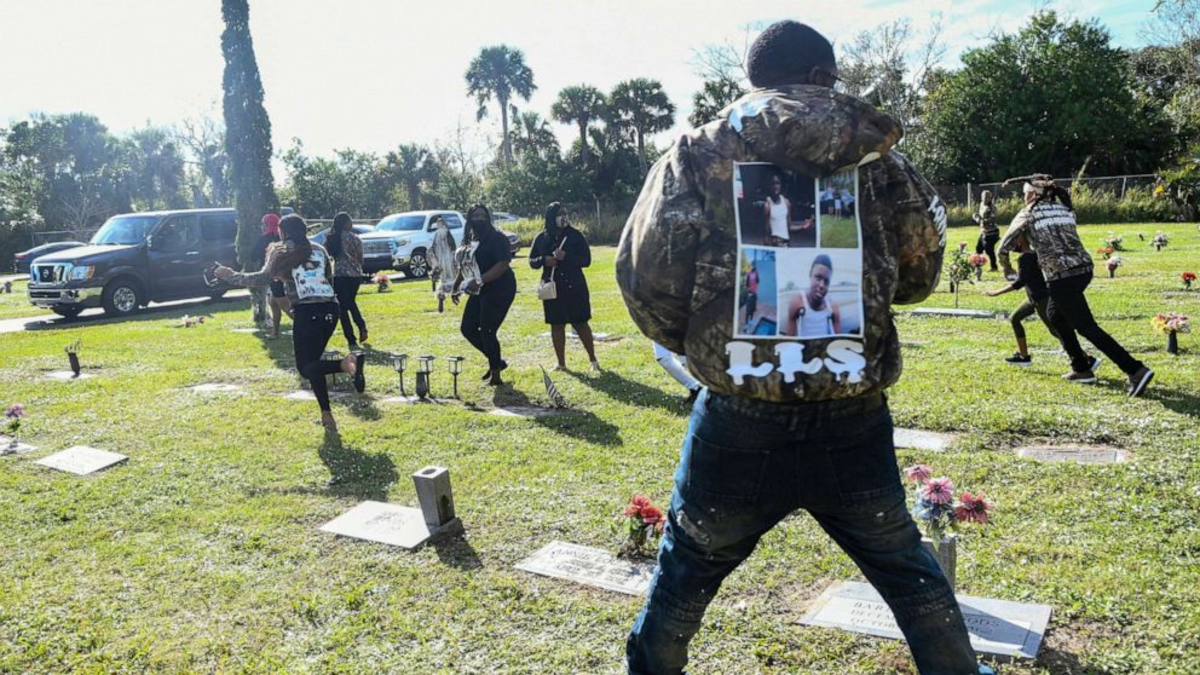 Quesheda Pierce (39) was shot in the leg on Saturday by a single gunshot at the burial service of her son Sincere Pierce.
What We Know:
Her son, Sincere, was one of two Black teens that were fatally shot by a Brevard County deputy during an attempted traffic stop on November 13. Friends and family gathered on Saturday at Riverview Memorial Gardens Cemetery to pay their final moments of respect.
As the Pastor was finishing his remarks and attendees placed flowers on Sincere's casket, a single shot was fired and Florida Today reported that Ms. Pierce was heard yelling.
According to the Brevard County Sheriff's Office, the gun that shot Ms. Pierce was an "accidental discharge" of a concealed weapon.
In a statement to NBC News, sheriff's spokesperson Tod Goodyear stated, "Initial reports were that a male and female received non-life-threatening injuries when shot during a funeral service". He continued, "The female victim is identified as 39-year-old Quasheda Pierce."
Officials have not released the name of the 16-year-old male suspected of firing the shot and he is not cooperating with law enforcement.
Goodyear stated:
"The investigation to date, which includes witness testimony and physical evidence, has determined that the single shot allegedly originated from the 16-year-old who apparently experienced an accidental discharge from a firearm concealed on his person during the funeral service."
The 16-year-old was injured as well. Goodyear explained the bullet "penetrated and exited his leg prior to impacting Quasheda Pierce's leg".
Goodyear also mentioned that multiple calls were made to sheriff dispatchers reporting that a male and female were injured during the funeral service.
Comments
comments
Texas GOP Chairman Steps Down After Sharing Racist MLK Post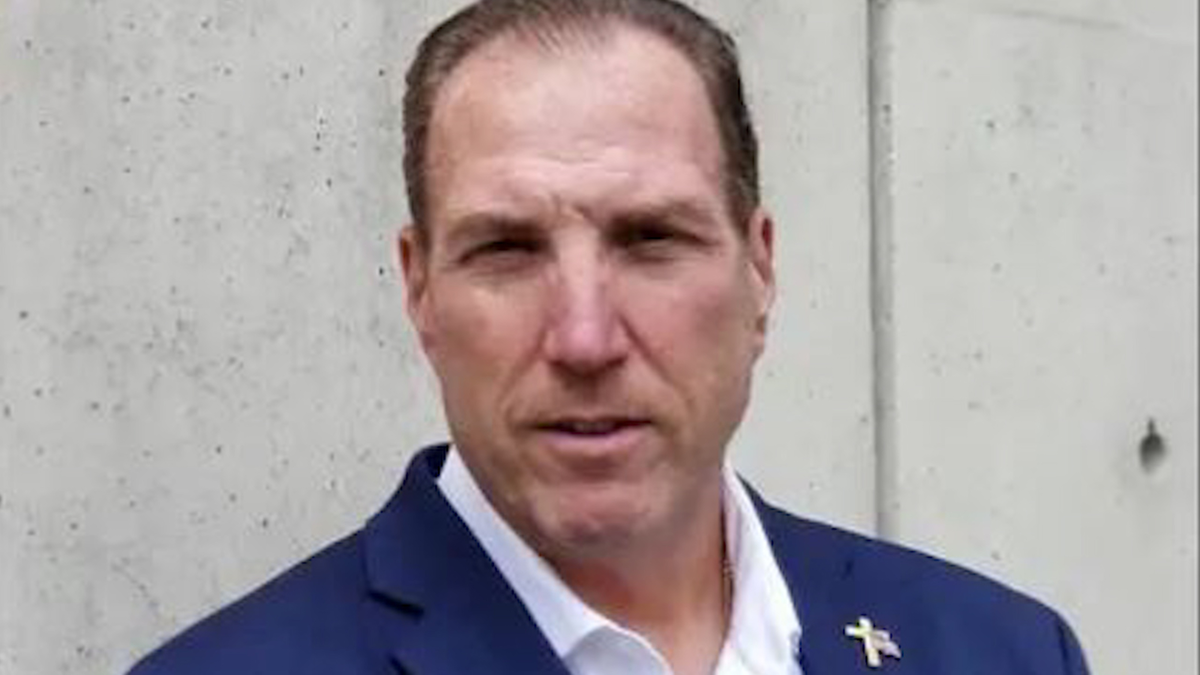 Keith Nielsen the chair-elect for the Republican Party in Houston, Texas, Harris County has resigned after racist posts referring to Dr. Martin Luther King Jr as a monkey on social media.
What We Know:
Nielsen's resignation comes less than four months on the job. The Texas Tribune reported Nielsen was heavily criticized for posting a meme on Facebook, which took MLK's popular quote, "Injustice anywhere is an injustice everywhere," juxtaposed with a banana earlier this year.
After the controversy, Nielson was advised by many high-ranking Republicans in Texas to drop out of the race for office. He continued his pursuit and defeated former party chairman Paul Simpson in March.
After his victory, Nielson announced on Facebook he would not take office in August days after defending his racial post.
"I have spent my entire adult life supporting conservative candidates and causes and I am grateful for the thousands of supporters who have reached out to me over the last several days." Nielsen continued, "I regret that I must step aside as Chairman-elect of the Harris County Republican Party and will not be taking office on Aug. 3rd."
Nielson continued to hold his position as Chairman well past August and officially quit on his own terms on November 30.
Nielson was one of several Texas GOP members to post racial remarks in correlation to protests that were prevalent in the state around the time.
The local party's executive committee will be meeting to pick the new chairman.
Comments
comments
Lewis Hamilton Crowned GQ's Game Changer of The Year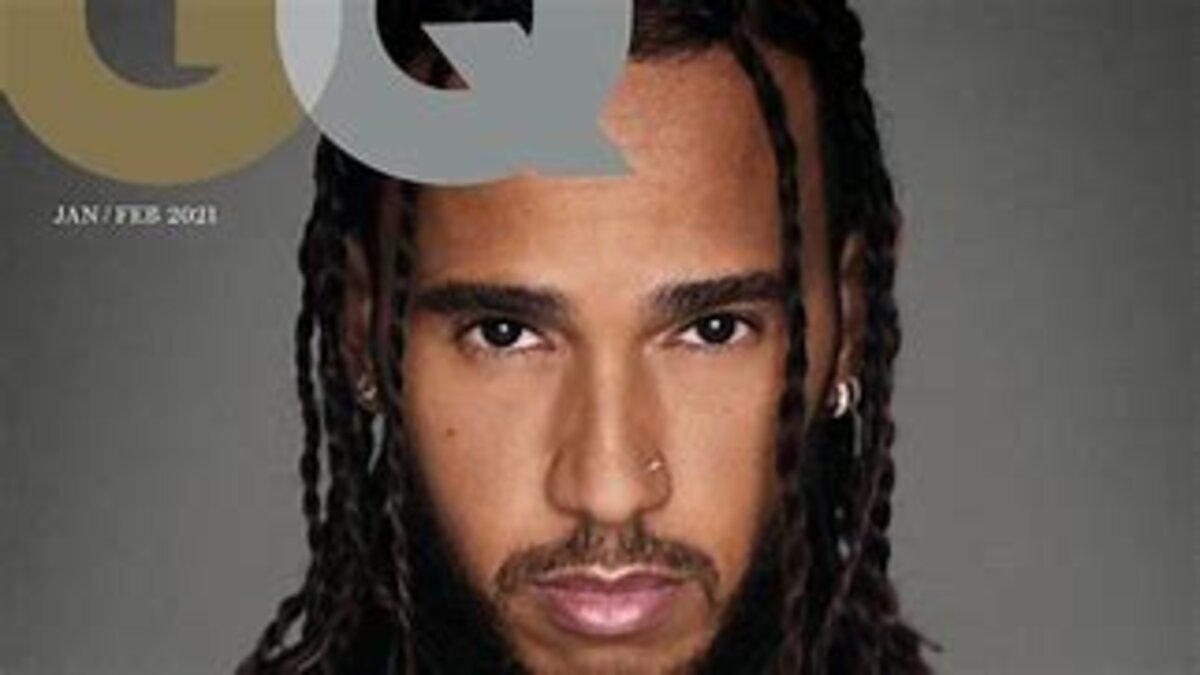 Formula One racing star Lewis Hamilton has been named GQ's Game Changer of the Year. The sporting hero will be honored at the annual GQ Men of The Year Awards ceremony, which is going virtual for the first time this year (20) amid the Covid-19 pandemic. 
What We Know:
As of Dec 1

st

, the 

seven-time

 F1

 champion

 

has tested positive for COVID-19 and will miss

 the 

Sakhir Grand Prix. The Mercedes team 

released a statement on Tuesday

, November 24

th

that Hamilton was tested three times last week and returned a negative result each time

. T

he last 

time he was tested was 

on Sunday

, November 

29

, at the Bahrain International Circuit.

 

In a recent interview with GQ, 

Hamilton 

spoke about his

 experiences with racism 

when he was younger.

"I started experiencing racism when I was five, and people looked upon it so lightly when someone would throw out these words, the bullying, and the beatings and the intimidation."

T

he 35-year-old sportsman has vowed to continue to stand up for others, and big causes after racing stars were effectively banned from wearing T-shirts with political statements after he decided to raise awareness of the Breanna Taylor case during the Tuscan Grand Prix.

In the 

January/February 2021 issue of GQ, he added: "If I believe it is important enough, I will. I will do it again…Every weekend that I arrive, we have the spotlight on us, and every weekend there is an opportunity to raise awareness. We don't live in a time when everything is OK. 
The GQ Men of the Year Awards 2020 took place on November 26th at 8 pm GMT.
Comments
comments