Kansas City Chiefs Sign Le'Veon Bell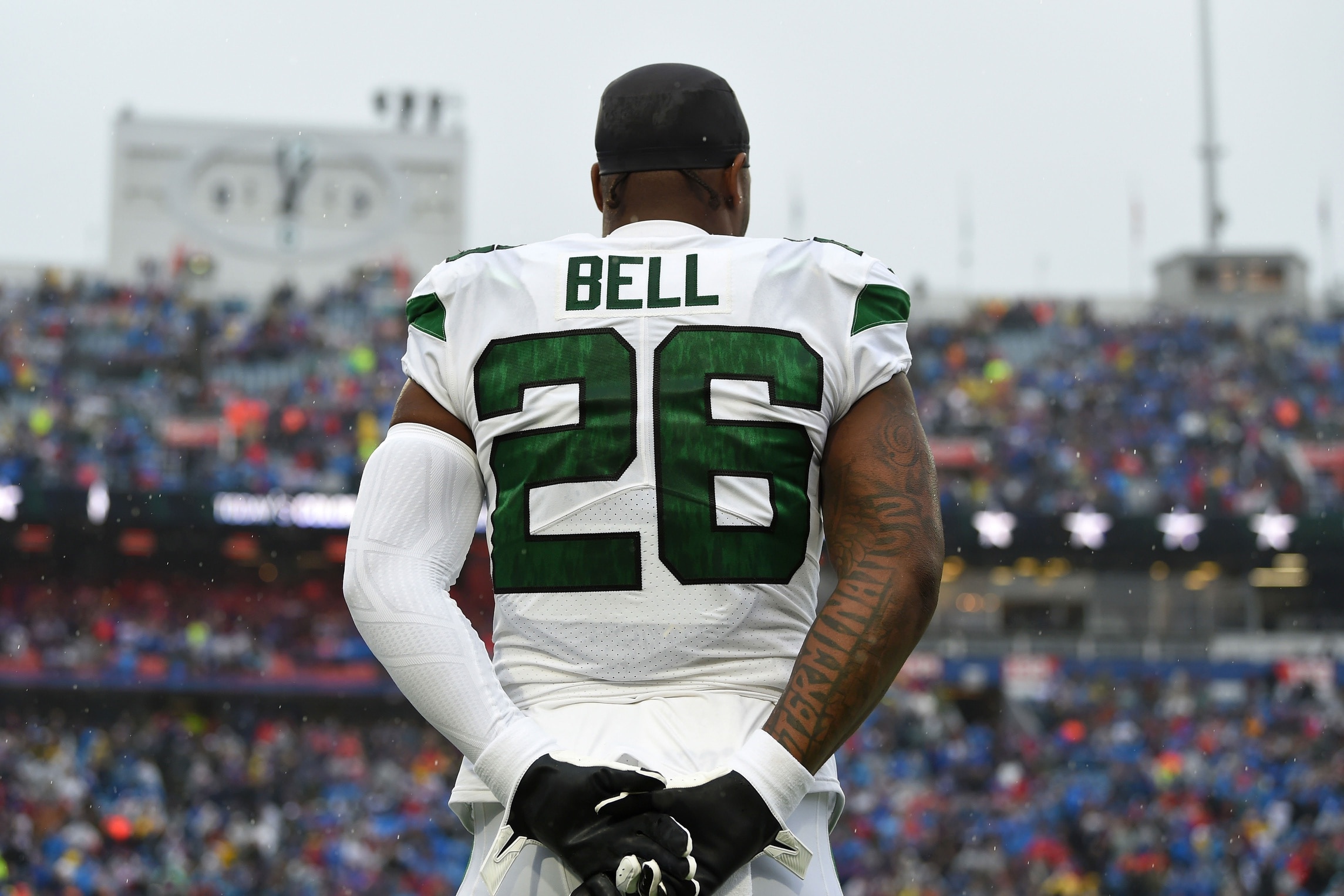 The rich continue to get richer as the reigning Super Bowl champions add an All-Pro level running back.
What We Know:
Le'Veon Bell has signed a one-year deal to join the Kansas City Chiefs. Bell was released by the New York Jets just days ago after a disappointing and contentious start to the 2020 season.
Bell and members of the Chiefs organization expressed their excitement on Twitter. Bell will get a chance to square off against the Jets in week 8.
https://twitter.com/LeVeonBell/status/1316882234155147264
— Patrick Mahomes II (@PatrickMahomes) October 15, 2020
Per NFL protocol, Bell will go through five days of COVID-19 testing before joining the team. He will not be ready to play in the Chiefs' next game on Monday against the Buffalo Bills.
According to ESPN's Jeremy Fowler, Bell narrowed his decision to the Chiefs, Bills, and Miami Dolphins. The Chiefs are 4-1 and coming off a dominant Super Bowl season.
The Chiefs rank 13th in rushing yards per game and 10th in yards per carry. Since week 1, they've only ranked 19th in rushing and none of their running backs have scored a touchdown. Starting running back Damien Williams opted out of the season for coronavirus concerns. Bell should hopefully bolster their running attack.
Bell previously signed a $52 million deal with the Jets in 2019. The former three-time Pro Bowl selection did not meet expectations and did not click with head coach Adam Gase. Both sides agreed to explore trade options and Bell was cut after nothing materialized.
Bell immediately goes from a winless team to the top team in the AFC West. Kansas City has put themselves in great position to defend their Super Bowl title.
Comments
comments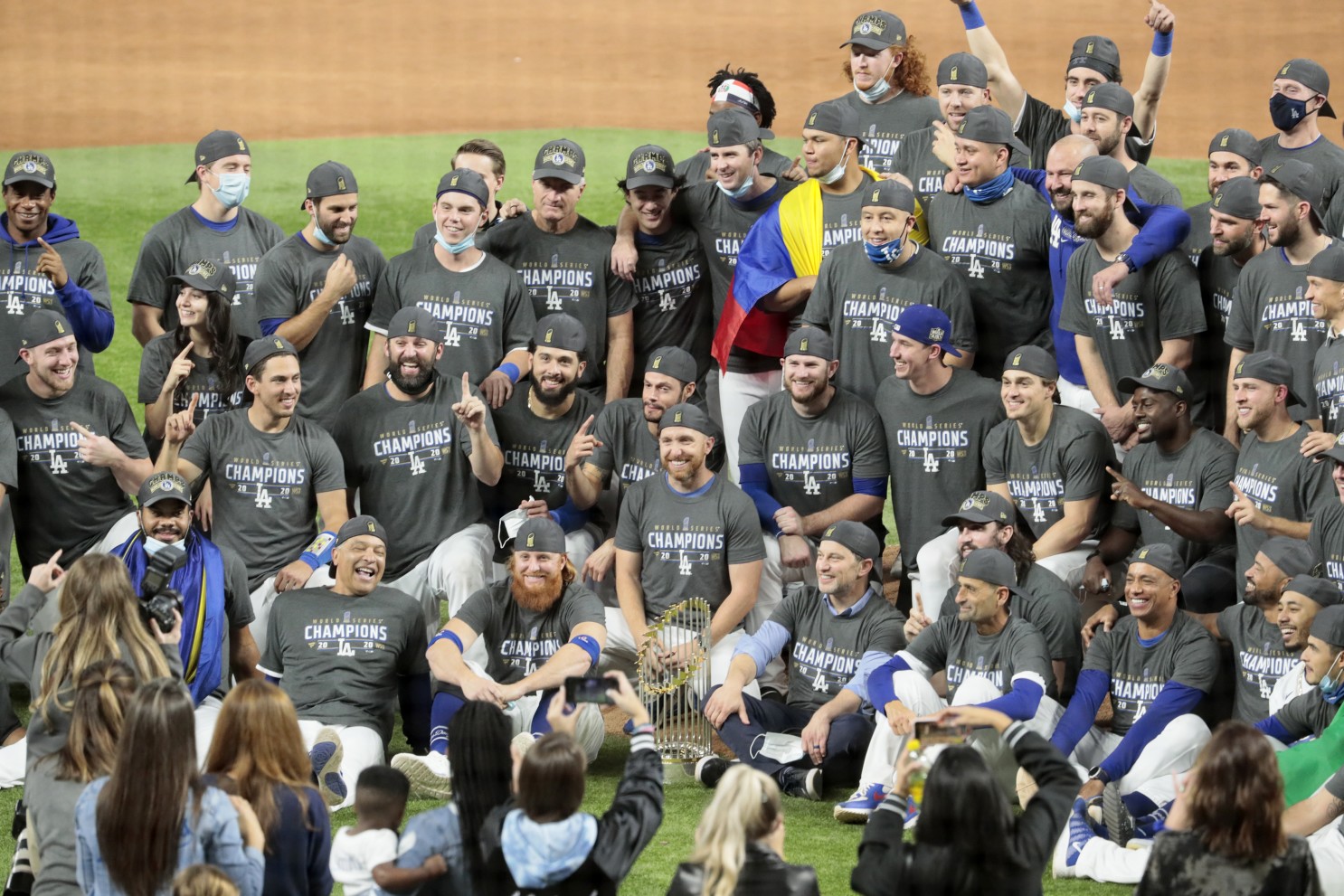 The Los Angeles Dodgers defeated the Tampa Bay Rays in Game 6, capturing their first World Series title since 1988.
What We Know:
The Dodgers had a tough time early in the game, but came alive in the sixth inning. This was helped by Rays manager Kevin Cash's questionable decision to pull their starting pitcher Blake Snell early.
Snell pitched 18 strikeouts in the World Series and just allowed two hits during this game, so it was surprising to see him leave the game so early.
This gave the Dodgers an opportunity that they wouldn't waste. After trailing 0-1, the Dodgers were able to tie off a wild pitch and Mookie Betts was able to make it home to take the lead. He capped off the game with a monster home run to seal the game.
How the Dodgers took the lead in Game 6pic.twitter.com/NcC9fyzqTn

— Yahoo Sports MLB (@MLByahoosports) October 28, 2020
MOOKIE BETTS!!!

(via @MLBONFOX)pic.twitter.com/FcCXIpXWni

— Yahoo Sports MLB (@MLByahoosports) October 28, 2020
This championship must feel good for LA. It's their second one this month as the Lakers won the NBA Championship just weeks ago. Not only is this the Dodgers' first championship in over 30 years, it's one that caps off a decade of dominant regular-season baseball.
The Dodgers have been one of the MLB's best teams for the last several seasons, but they have always disappointed or fallen just short of winning it all. This win completely changes the legacies of every member of their core, especially Clayton Kershaw.
A little bit of controversy to go with this joyous occasion: Dodgers third baseman Justin Turner tested positive for COVID-19. The Dodgers were notified midgame and Turner was pulled in the eighth inning. Turner said he was feeling fine and asymptomatic, but he drew a lot criticism for celebrating with the team and taking photos while taking his mask off.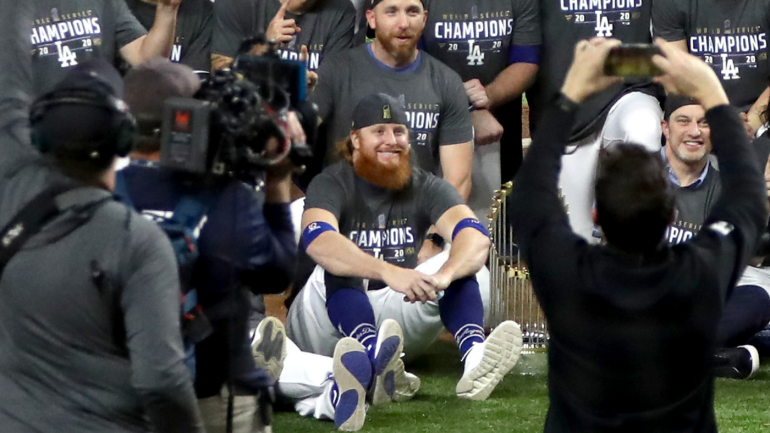 Dodgers president Andrew Friedman said of Turner, "I don't think there was anyone that was going to stop him from going out."
Comments
comments
Jaguars RB Ryquell Armstead Hospitalized With COVID-19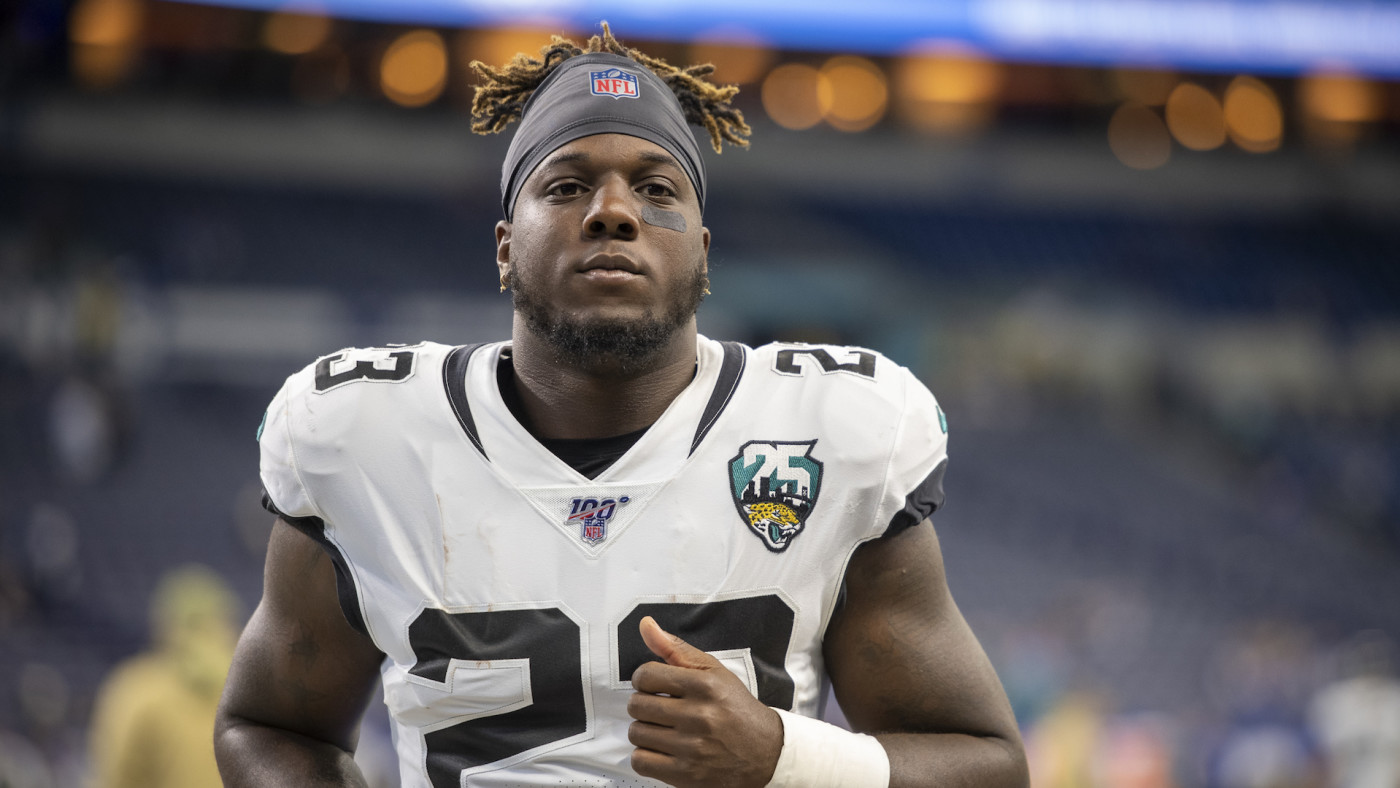 Jacksonville Jaguars running back Ryquell Armstead has been hospitalized twice due to the coronavirus.
What We Know:
Armstead, 23, was placed on the reserve/COVID-19 list during the first week of September and is still dealing with "significant respiratory issues," according to ESPN's Adam Schefter. He is expected to be out for the remainder of the season.
Armstead has been battling the virus for months now and is reportedly still suffering a variety of complications. Jacksonville head coach Doug Marrone said there is no timetable for his recovery and that "he'll be out a while".
Over 20 NFL players have contracted the coronavirus this year. The United States death toll is over 224,000 and is still rising.
Armstead was selected in the fourth round of the 2019 draft. He rushed for 108 yards last season. The Jaguars expected him to become their starting running back this season and take on a bigger role, but that will have to wait until he makes a full recovery.
Undrafted rookie James Robinson has taken over as Jacksonville's starting running back.
Comments
comments
Vikings Trade Yannick Ngakoue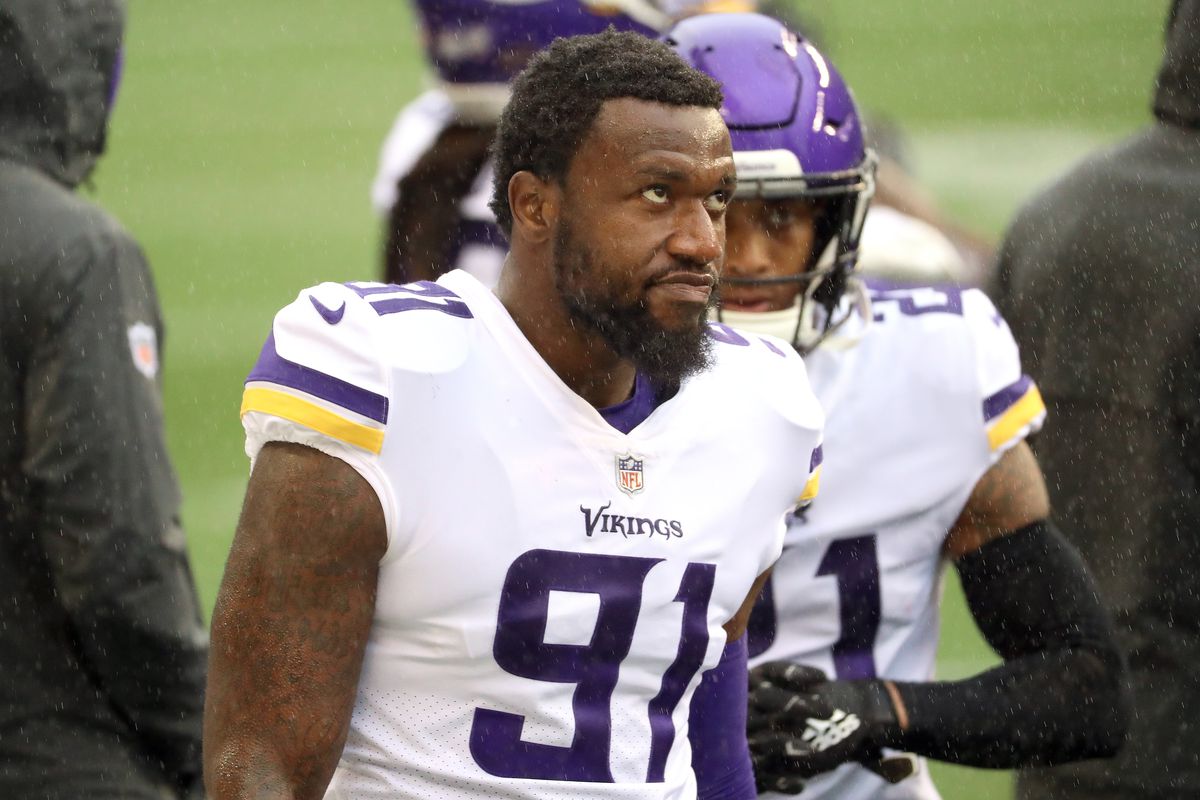 The Minnesota Vikings have traded pass-rusher Yannick Ngakoue to the Baltimore Ravens.
What We Know:
The deal will send Ngakoue to Baltimore and a 2021 third-round pick and 2022 conditional fifth-round pick to Minnesota, according to ESPN's Adam Schefter.
Ngakoue will spend the Ravens' bye week going through COVID-19 testing. He should be available for their Week 8 game against the Pittsburgh Steelers.
Baltimore already has the league's best defense, only allowing 17.3 points per game, and they are now adding a former Pro-Bowl selection. The Ravens are 5-1 and second in the AFC North, right behind the Steelers.
The Ravens previously tried to trade for Ngakoue in recent months and tried to acquire Jadeveon Clowney before the season started. The Ravens still have their franchise tag in Matthew Judon to pair with Ngakoue. Ngakoue has already been traded once this season when Jacksonville sent him to Minnesota.
Through six games in Minnesota, Ngakoue had five sacks, two forced fumbles, seven quarterback hits and 12 tackles, five of which resulted in losses. The Vikings unfortunately couldn't capitalize on his production and started 1-5.
Ngakoue is reportedly excited to be heading to Baltimore. He grew up in Bowie, Maryland and played college ball at the University of Maryland.
Comments
comments