Jeffrey Toobin Suspended from New Yorker for Online Masturbation, #zoomdick Trends on Twitter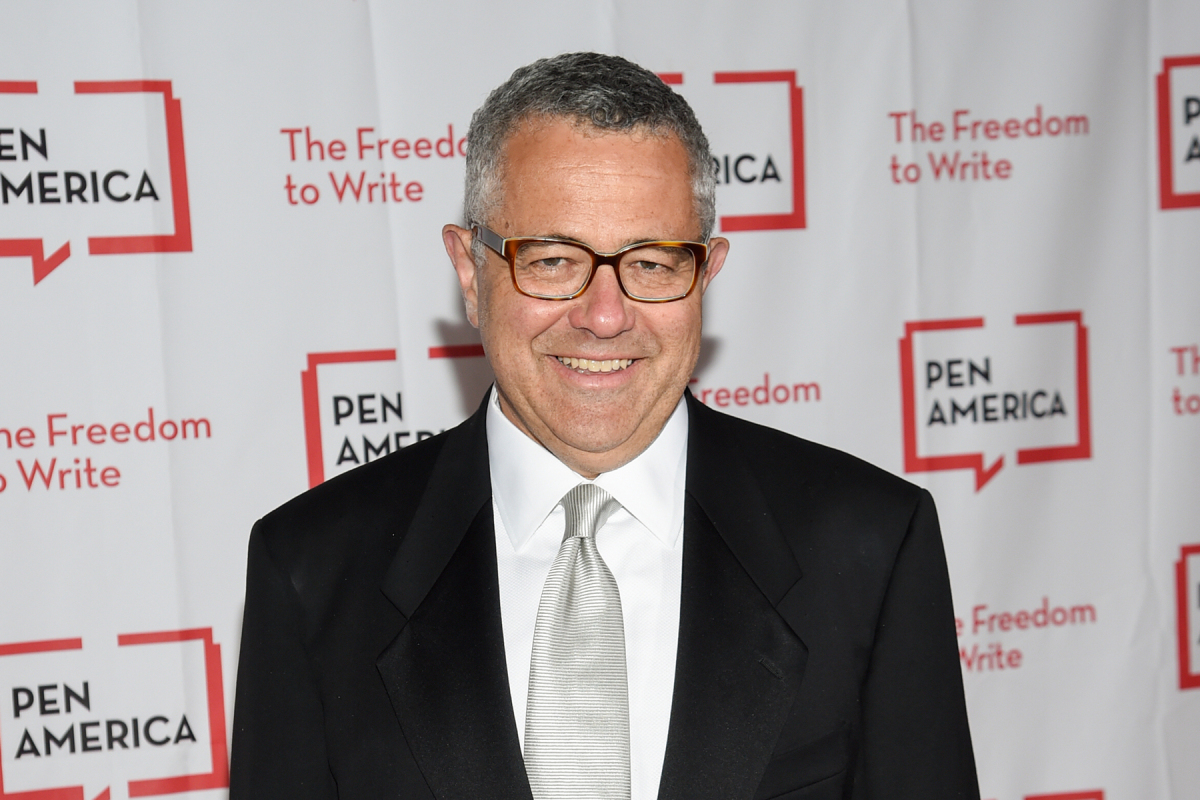 New Yorker contributor and CNN chief legal analyst Jeffrey Toobin has been suspended by The New Yorker after he masturbated on a Zoom call with his co-workers. WNYC was also on the call.
What We Know:
According to Vice Reports, the call was an election simulation featuring many of New Yorker's most significant leads: Jane Mayer played establishment Republicans, Evan Osnos as Joe Biden, Jelani Cobb as establishment Democrats, and Masha Gessen portrayed Donald Trump.
Also during the call, Andrew Marantz was the far-right, Sue Halpern was left-wing Democrats, Dexter Filkins was the military, and Jeffrey Toobin represented the courts. There were also many other producers on the call from the New Yorker and WNYC.
Toobin said to Vice:
"I made an embarrassingly stupid mistake, believing I was off-camera. I apologize to my wife, family, friends, and co-workers … I believed I was not visible on Zoom. I thought no one on the Zoom call could see me. I thought I had muted the Zoom video."
As soon as the news circulated about Toobin's suspension, "Zoom Dick" began trending on Twitter. Lots of reactions and comments from politicians, reporters, and others were up on Twitter. Even OJ Simpson himself posted a video message on Twitter.
Damn @JeffreyToobin pic.twitter.com/ZkS1gFsyyi

— O.J. Simpson (@TheRealOJ32) October 20, 2020
Toobin, a graduate from Harvard, arose to fame after covering the OJ Simpson trial. He also published a book in 1996, The Run of His Life: The People v. O.J. Simpson.
A representative for The New Yorker said that Jeffrey Toobin had been suspended as they investigate the matter. However, Toobin will no longer be appearing on CNN as a legal analyst for the time being.
According to CNN, the spokesperson stated that Toobin had requested some time off while he deals with a personal issue, which they have awarded.
Comments
comments
Man Who Fell Through Bronx Sidewalk Into a Pit of Rats Sues Building Owner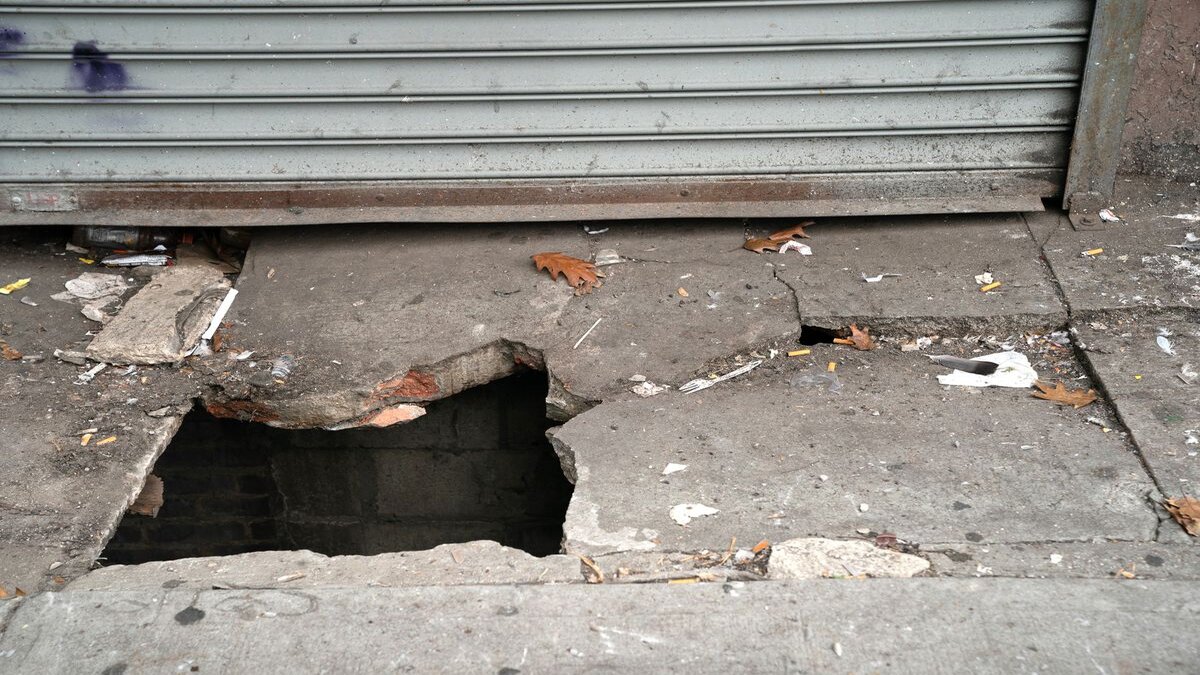 Plunging into a pit of rats is no longer an irrational fear for this Bronx man.
What We Know:
In late October, 33-year-old Leonard Shoulders was waiting to catch a bus at East 183rd Street near Third Avenue in Bronx, New York. Suddenly, the ground beneath him fell through plummeting him 12 feet below a side-walk sinkhole and into a dark vault filled with rats.
According to the Gothamist, Shoulders has since filed a lawsuit, claiming gross negligence of property maintenance, against the city and the owner of a nearby building. His attorney, Nicholas Bagley, told the Gothamist, "These rats were crawling all over him and he was fearful of screaming out because he didn't want them to go in his mouth or further agitate them."
His attorney also stated that the total amount of money Shoulders is seeking to gain in the lawsuit will be determined by the extent of his permanent injuries and psychological trauma. Since the incident occurred, Shoulders's attorney states that he fractured his spine and was paralyzed in the fall. After undergoing spinal surgery, and currently living in a rehabilitation facility, it is unclear if he will ever regain full function of his body.
The whole thing was caught on a security camera in a nearby building. The video, obtained by NBC News, shows pedestrians leaning over the gaping hole in the sidewalk in an attempt to address Shoulders's condition. After spending thirty minutes in the rat-infested pit, Shoulders was finally pulled out by the New York City Fire Department.
This story is truly a New Yorker's worst nightmare!
Comments
comments
Mother of Florida Teen Who Was Shot and Killed By Sheriff's Deputy Gets Shot at His Burial Service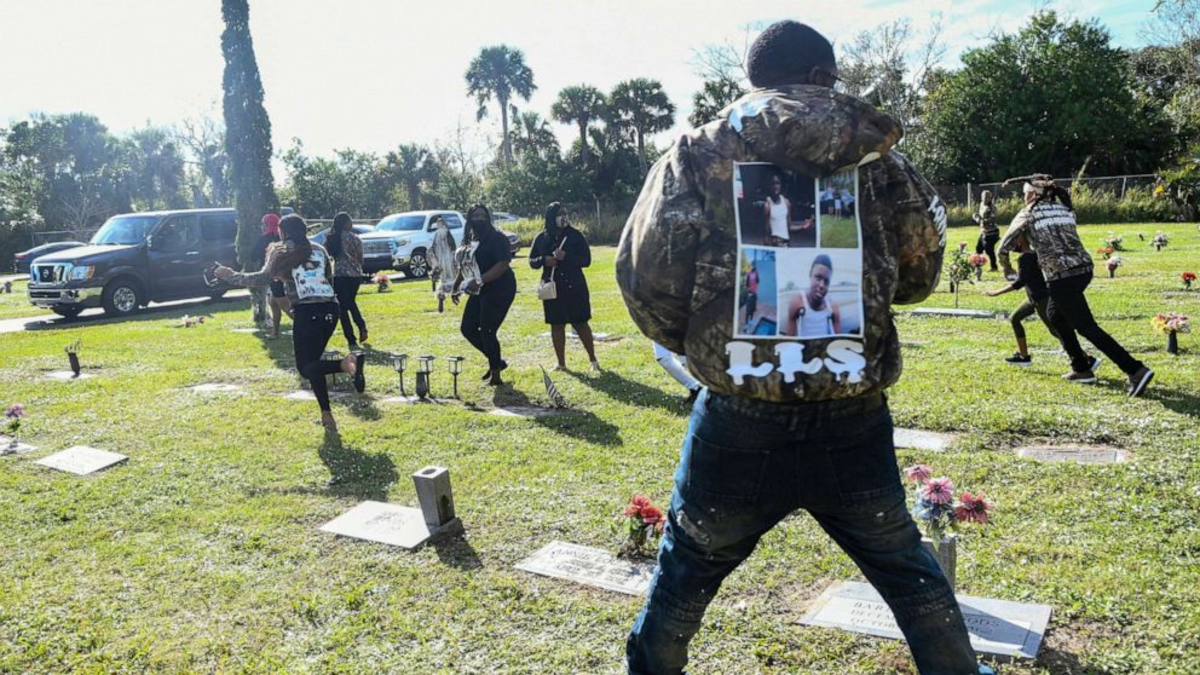 Quesheda Pierce (39) was shot in the leg on Saturday by a single gunshot at the burial service of her son Sincere Pierce.
What We Know:
Her son, Sincere, was one of two Black teens that were fatally shot by a Brevard County deputy during an attempted traffic stop on November 13. Friends and family gathered on Saturday at Riverview Memorial Gardens Cemetery to pay their final moments of respect.
As the Pastor was finishing his remarks and attendees placed flowers on Sincere's casket, a single shot was fired and Florida Today reported that Ms. Pierce was heard yelling.
According to the Brevard County Sheriff's Office, the gun that shot Ms. Pierce was an "accidental discharge" of a concealed weapon.
In a statement to NBC News, sheriff's spokesperson Tod Goodyear stated, "Initial reports were that a male and female received non-life-threatening injuries when shot during a funeral service". He continued, "The female victim is identified as 39-year-old Quasheda Pierce."
Officials have not released the name of the 16-year-old male suspected of firing the shot and he is not cooperating with law enforcement.
Goodyear stated:
"The investigation to date, which includes witness testimony and physical evidence, has determined that the single shot allegedly originated from the 16-year-old who apparently experienced an accidental discharge from a firearm concealed on his person during the funeral service."
The 16-year-old was injured as well. Goodyear explained the bullet "penetrated and exited his leg prior to impacting Quasheda Pierce's leg".
Goodyear also mentioned that multiple calls were made to sheriff dispatchers reporting that a male and female were injured during the funeral service.
Comments
comments
Texas GOP Chairman Steps Down After Sharing Racist MLK Post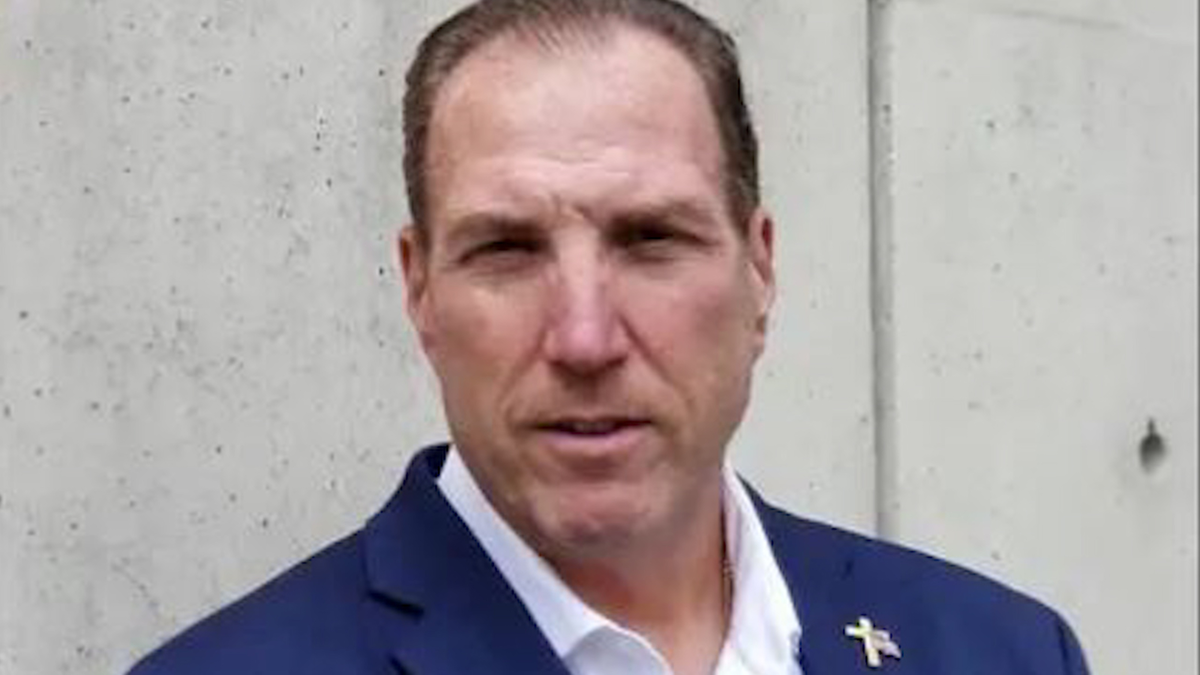 Keith Nielsen the chair-elect for the Republican Party in Houston, Texas, Harris County has resigned after racist posts referring to Dr. Martin Luther King Jr as a monkey on social media.
What We Know:
Nielsen's resignation comes less than four months on the job. The Texas Tribune reported Nielsen was heavily criticized for posting a meme on Facebook, which took MLK's popular quote, "Injustice anywhere is an injustice everywhere," juxtaposed with a banana earlier this year.
After the controversy, Nielson was advised by many high-ranking Republicans in Texas to drop out of the race for office. He continued his pursuit and defeated former party chairman Paul Simpson in March.
After his victory, Nielson announced on Facebook he would not take office in August days after defending his racial post.
"I have spent my entire adult life supporting conservative candidates and causes and I am grateful for the thousands of supporters who have reached out to me over the last several days." Nielsen continued, "I regret that I must step aside as Chairman-elect of the Harris County Republican Party and will not be taking office on Aug. 3rd."
Nielson continued to hold his position as Chairman well past August and officially quit on his own terms on November 30.
Nielson was one of several Texas GOP members to post racial remarks in correlation to protests that were prevalent in the state around the time.
The local party's executive committee will be meeting to pick the new chairman.
Comments
comments