Florida Woman Used Tire Iron to Beat 3-Year-Old Boy to Death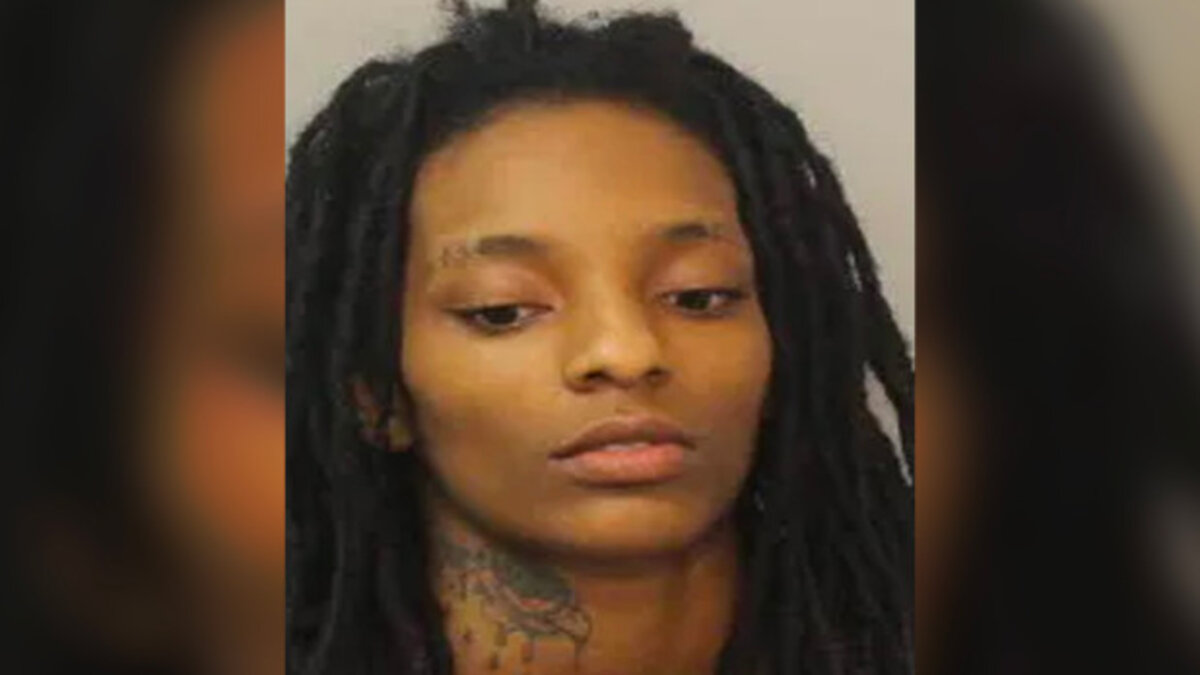 Police in north Florida have arrested a woman accused of repeatedly beating a 3-year-old boy with a tire iron before he died.
What We Know:
Tallahassee police state 23-year-old Te'Lea Jefferson is charged with murder and aggravated battery for the toddler's death.
As stated by Tallahassee Democrat, Jefferson took the non-responsive boy to the emergency room located at Tallahassee Memorial Hospital, according to records at 6:58 p.m., with critical injury to his head and face. Two minutes later, he was pronounced dead.
WCTV reported that Jefferson told officers the little boy was standing on the sink while brushing his teeth when he fell. She insisted he hit his head on the toilet, and broken pieces of porcelain produced cuts on the boy's body.
The arrest affidavit states the toddler's damages were not compatible with a fall due to the child having severe cuts on his face and hands, along with bruises on his arms and legs. There were also signs of older wounds on his torso and shoulder.
After police said the events stated by Jefferson didn't add up, she reportedly confessed she beat the boy because he wouldn't stop standing on the sink.
The arrest report mentions she threw the tire iron at him and confessed to using it to hit the child numerous times, including after he tried to run away. She then informed the police she hid the tire iron outside of the home.
Investigators said Jefferson also revealed that she physically punished the boy before, telling officers he was stubborn. The majority of the time required more strikes or blows than his older sibling, the arrest report mentions. Police state she also assumed that the little boy was possibly already dead before driving him to the hospital.
Reports state that Jefferson lived with the victim and his 6-year-old brother, both of whom endured abuse in the past.
A judge has ordered Jefferson to be held without bond. Jefferson is expected to appear in court again on Thursday.
Comments
comments
Mother of Florida Teen Who Was Shot and Killed By Sheriff's Deputy Gets Shot at His Burial Service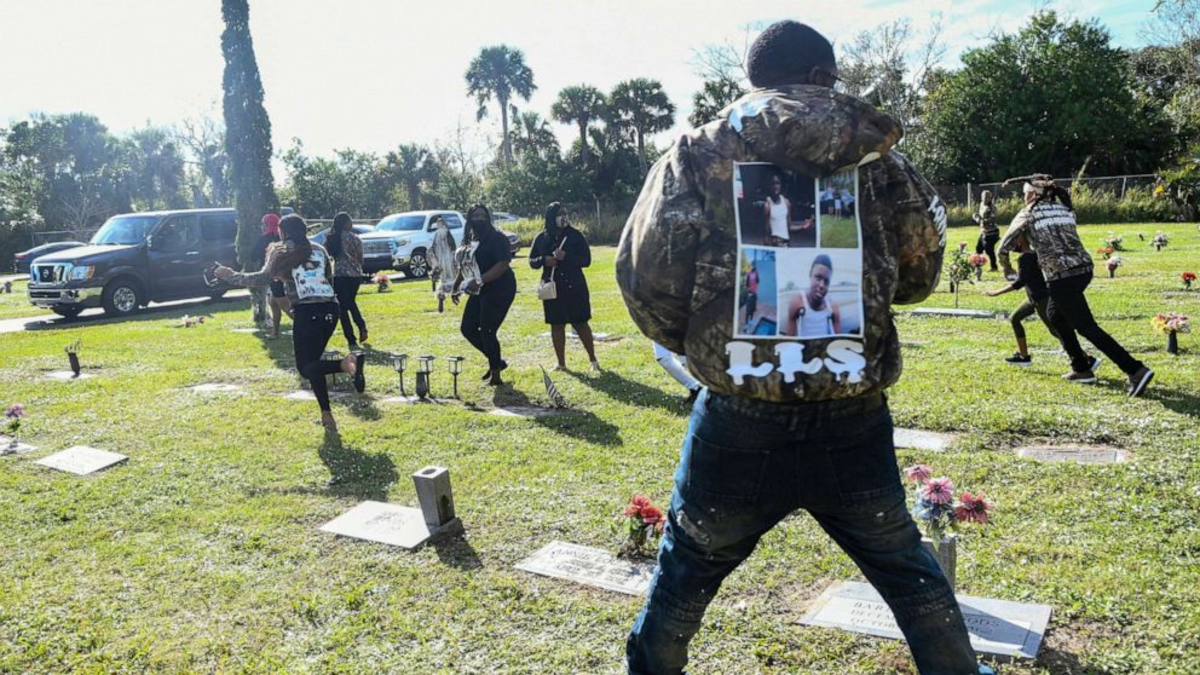 Quesheda Pierce (39) was shot in the leg on Saturday by a single gunshot at the burial service of her son Sincere Pierce.
What We Know:
Her son, Sincere, was one of two Black teens that were fatally shot by a Brevard County deputy during an attempted traffic stop on November 13. Friends and family gathered on Saturday at Riverview Memorial Gardens Cemetery to pay their final moments of respect.
As the Pastor was finishing his remarks and attendees placed flowers on Sincere's casket, a single shot was fired and Florida Today reported that Ms. Pierce was heard yelling.
According to the Brevard County Sheriff's Office, the gun that shot Ms. Pierce was an "accidental discharge" of a concealed weapon.
In a statement to NBC News, sheriff's spokesperson Tod Goodyear stated, "Initial reports were that a male and female received non-life-threatening injuries when shot during a funeral service". He continued, "The female victim is identified as 39-year-old Quasheda Pierce."
Officials have not released the name of the 16-year-old male suspected of firing the shot and he is not cooperating with law enforcement.
Goodyear stated:
"The investigation to date, which includes witness testimony and physical evidence, has determined that the single shot allegedly originated from the 16-year-old who apparently experienced an accidental discharge from a firearm concealed on his person during the funeral service."
The 16-year-old was injured as well. Goodyear explained the bullet "penetrated and exited his leg prior to impacting Quasheda Pierce's leg".
Goodyear also mentioned that multiple calls were made to sheriff dispatchers reporting that a male and female were injured during the funeral service.
Comments
comments
28-Year-Old Identified After Being Found Dead in Car Trunk Following Police Chase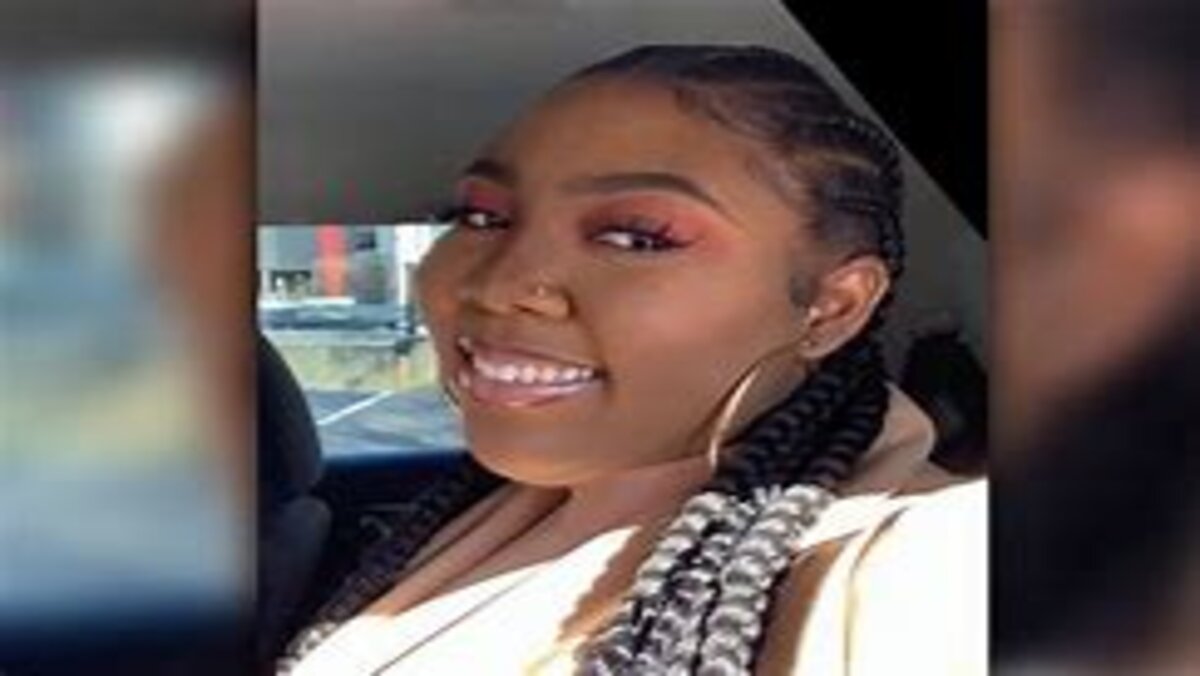 The 28-year-old woman who was found dead in a car trunk in Texas has been identified as Briana Johnson. Victor Campbell, the driver, has been arrested and currently sits behind bars at the Jefferson County Jail.
What We Know:
The body of a 28-year-old woman was found in the trunk of a car after it crashed during a police chase in Texas, authorities said. Victor Cambell was pulled over by police officers around 8 am on Saturday. He didn't stop, which led to a car chase until he later crashed.
According to the NY Post, the police first spotted the vehicle speeding around 7:45 a.m. and pulled it over in Beaumont, about 85 miles east of Houston. But the driver, Victor Campbell Jr., allegedly zoomed off, leading the troopers on a chase that ended when he crashed near the parking lot of a church thrift shop.
Campbell, who's previously been charged with family violence, was taken to a hospital with non-life-threatening injuries following the crash and later booked into Jefferson County jail. The 35-year-old now faces charges for felony evading arrest, driving while intoxicated, tampering with evidence, and abusing a corpse. Additional charges may be added, police said. A cause of death hasn't been released yet, but an autopsy has been ordered.
On Sunday, several Houston police officers searched a home in the area that is believed to be connected to her death, based on the evidence found at the crime scene in Beaumont. The investigation is still ongoing. The family of Johnson has set up a GoFundMe account to go toward funeral expenses. Her hometown is in Fresno, California, and her family is hoping and wanting to take her body back there.
Some of her friends spoke out about her sudden and mysterious death. Former classmate Tiffany Goodman spoke with 12 News, remembering Johnson. "It just doesn't seem that this type of incident would happen to her. To be found in a trunk of a car, it was just so heartbreaking". The two of them attended college together at TSU in Houston and crossed paths multiple times. She described Johnson as a person with confidence that cared deeply for others.
Her loss deeply saddens her family and friends. This is a developing story, and more news is to come.
Comments
comments
Bay Area Rapper Lil Yase Shot and Killed at 25, Community Seeks Answers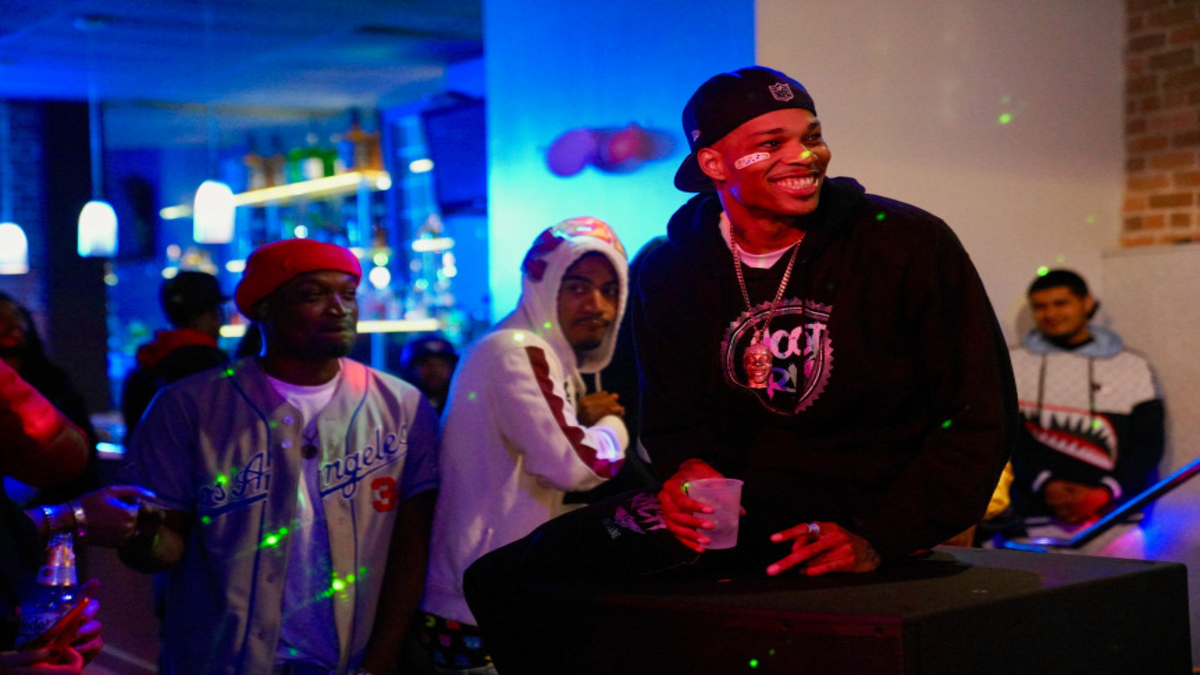 San Francisco rapper, Lil Yase (Alexander Antonnyo Jr.) was shot and killed over the weekend.
What We Know:
Early Saturday morning officers received reports of a male at ValleyCare Medical Center in Pleasanton suffering from several gunshot wounds. They later identified the man as Bay Area artist Lil Yase. An ambulance transferred him to Eden Medical Center in Castro Valley where he sadly passed away. Police believe the shooting took place about a block away from the East Dublin BART station.
While there are currently no suspects in custody, an investigation into Lil Yase's murder continues. Dublin Police Captain Nate Schmidt says investigators "do have some leads" seeing as he was able to give Pleasonton police a bit of information before he died.
Justin Miranda was the business partner of Lil Yase at their independent record label 420 Highway Productions. According to the San Francisco Chronicle, Miranda, along with many others, is stunned by his death. He said, "We don't have any idea why he was out there. It was not an area…where he knew anybody. He didn't have enemies or rap beefs. He wasn't in a gang. He transcended all of that." Miranda shared that a lot of the rapper's lyrics were fiction. The violence he rapped about was mainly from what he saw growing up, and not who he truly was.
Lil Yase grew up in the Sunnydale housing projects. Larry Jones has been a youth counselor and staple in the community for a long time. He says he always knew when something violent in the neighborhood was about to happen because Lil Yase would find safety in the community center. "He would go hang out in the computer lab by himself. That is when we knew something was brewing," Jones said.
Back in September of this year, Lil Yase released an EP with another Bay Area rapper named Nemz. He grew a following back in 2015 from his hit song "Get In" and has since received hundreds of thousands of views on Youtube for other tracks like "No Diss", "Demon", and "Streets' Freestyle". Lil Yase has also collaborated with a number of other popular rappers (and rap groups) such as Shoreline Mafia,  IamSu!, G-Val, Yatta, and Cash Kidd. Jones suspects his association with other rappers may have possibly landed a target on his back.
Miranda said Lil Yase only desired to focus on his music and the label. He constantly uplifted other rappers and spent most of his days in the studio. Along with the many other artists taken from us too soon this year, he will be missed.
Comments
comments