Daryl Morey To Become Philadelphia 76ers New President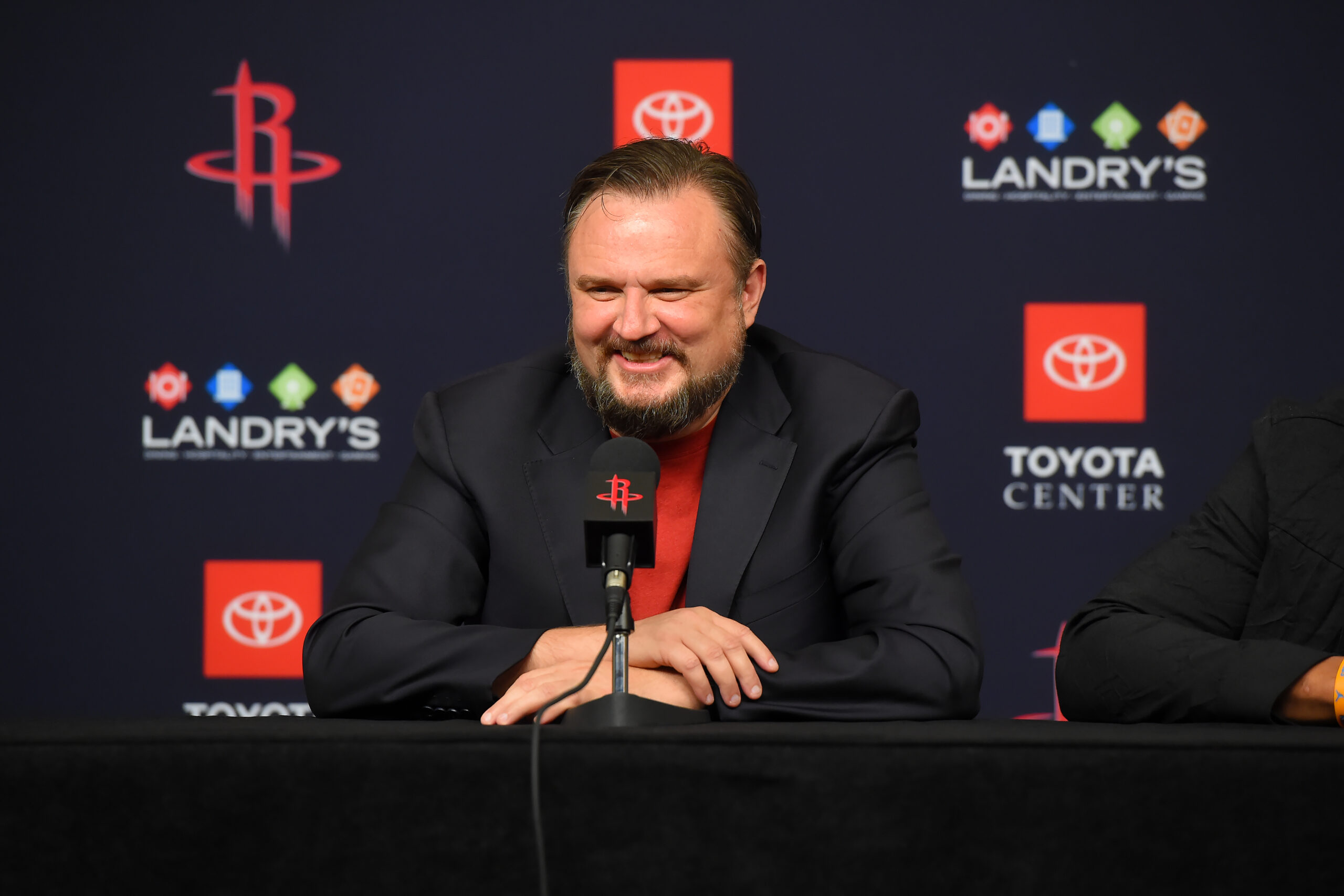 The Philadelphia 76ers are reaching an agreement to have Daryl Morey become their new president of basketball operations.
What We Know:
A deal is expected to be finalized this week, according to ESPN's Adrian Wojnarowski. General manager Elton Brand will remain in his position and new head coach Doc Rivers is excited about the hire.
The Sixers have long had their eye on Morey. They pursued him for the same position two years ago after former Sixers president Bryan Colangelo resigned for his social media scandal.
Morey was a longtime executive with the Houston Rockets before leaving the team weeks ago. He constructed several iterations of the team with varying levels of success. Under his tenure, the Rockets held the longest active postseason streak in the league.
It was reported that Morey wanted to step away from basketball for some time after leaving the Rockets, however, discussions with the Sixers escalated in recent days.
The Sixers' roster will be an entirely new animal for Morey, compared to the one he constructed in Houston. Morey was one of the earliest proponents of using analytics in team building, a practice that is much more common today because of him. His "small ball" Rockets were built to shoot threes and play great perimeter defense, and the tallest player in their rotation was just 6′ 8″.
The Sixers are the polar opposite with a notable lack of three-point shooting and all of their best players being 6′ 8″ or taller. It will be interesting to see what kind of moves Morey will make to add shooting and complement Ben Simmons and Joel Embiid.
It will also be interesting to see if Morey will make the biggest move of all: trading Simmons or Embiid. Morey made several of these "swing for the fences" trades in Houston, acquiring James Harden, Chris Paul, and Russell Westbrook all via trade.
Comments
comments
NFL Fines Saints And Patriots For Covid-19 Violations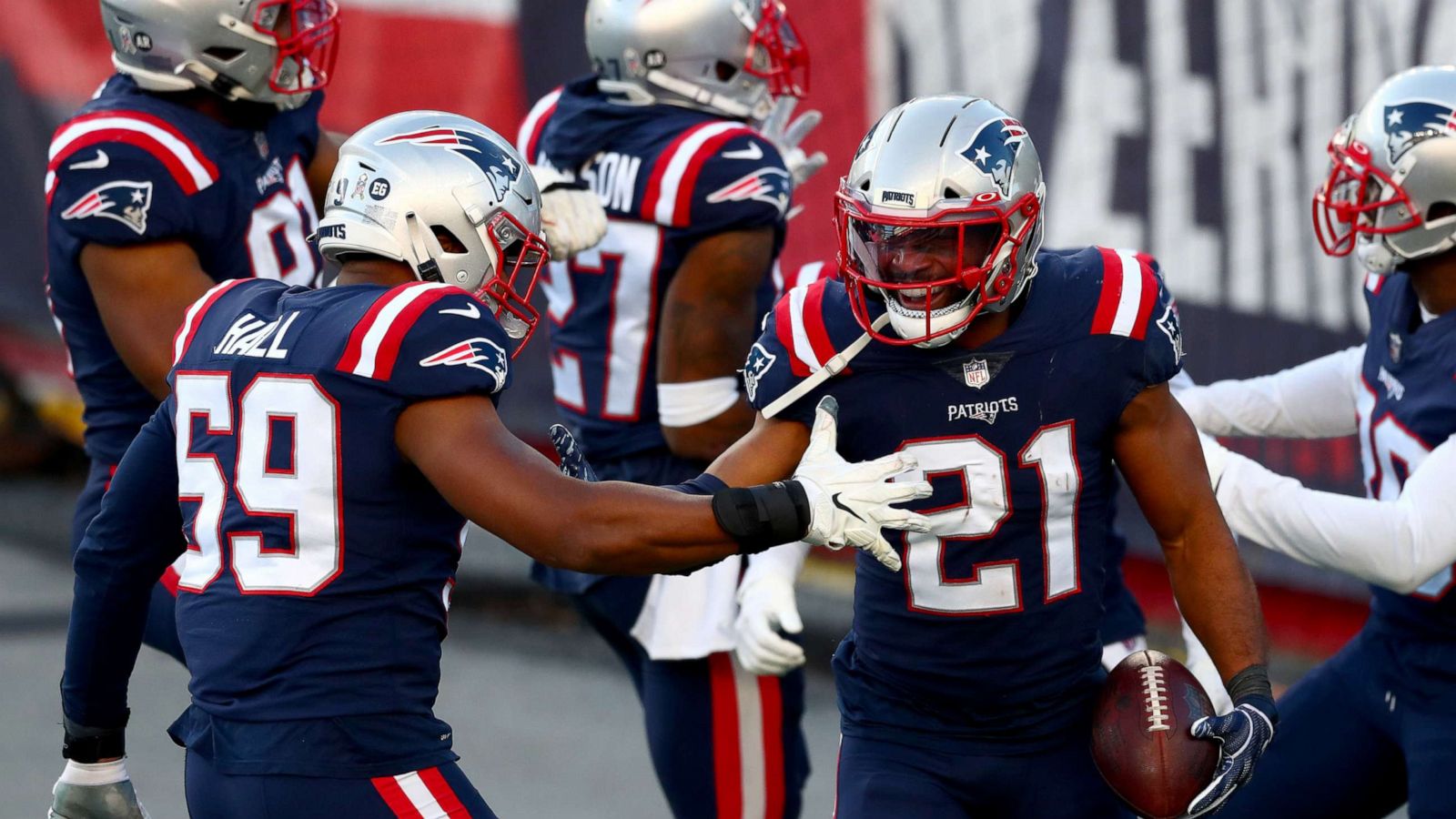 The New England Patriots and New Orleans Saints have been ordered to pay major fines for Covid-19 protocol violations.
What We Know:
The NFL fined the Saints $500,000 after the team posted a video on social media showing unmasked players celebrating their Week 9 win over the Tampa Bay Buccaneers. In addition to the fine, the NFL is also taking away a seventh-round draft pick for the violation.
The steep fine and loss of draft pick stemmed from the Saints having multiple Covid-19 violations and warnings. The team was fined $350,000 back in September after head coach Sean Payton was seen without a face mask during a game. Payton tested positive for coronavirus in March. Payton responded to the fine by saying "It's something we're just going to have to remind ourselves to do."
The Patriots were also fined $350,000 for violations related to the positive tests of several of their players. Patriots QB Cam Newton tested positive for coronavirus in early October. Although he did not play in their October 4 game against the Kansas City Chiefs, 20 teammates and staff members who had been in contact with him flew out for the game. Just after the game, CB Stephon Gilmore also tested positive.
The NFL is also investigating the Baltimore Ravens and Denver Broncos for Covid-19 violations. The two were supposed to play on Thanksgiving Day, but the game was postponed after 19 members from the Ravens tested positive, including QB Lamar Jackson.
Broncos QB Jeff Driskel also tested positive for coronavirus before Thanksgiving and the team apparently had a meeting with all of their quarterbacks without masks just after Driskel contracted the virus. The other players in the meeting allegedly took off their tracking devices which are meant to help with contact tracing.
The whole debacle led to the Broncos entering their Sunday night game against the Saints without a quarterback. They had to play wide receiver Kendall Hinton at QB to avoid a forfeit and lost 31-3. Broncos head coach Vic Fangio was also fined earlier this season for not wearing a face mask.
Dr. Allen Sills, chief medical officer for the NFL, expects the situation to get harder because of how rapidly the virus is spreading across the country.
Comments
comments
Under Armour Launches Curry Brand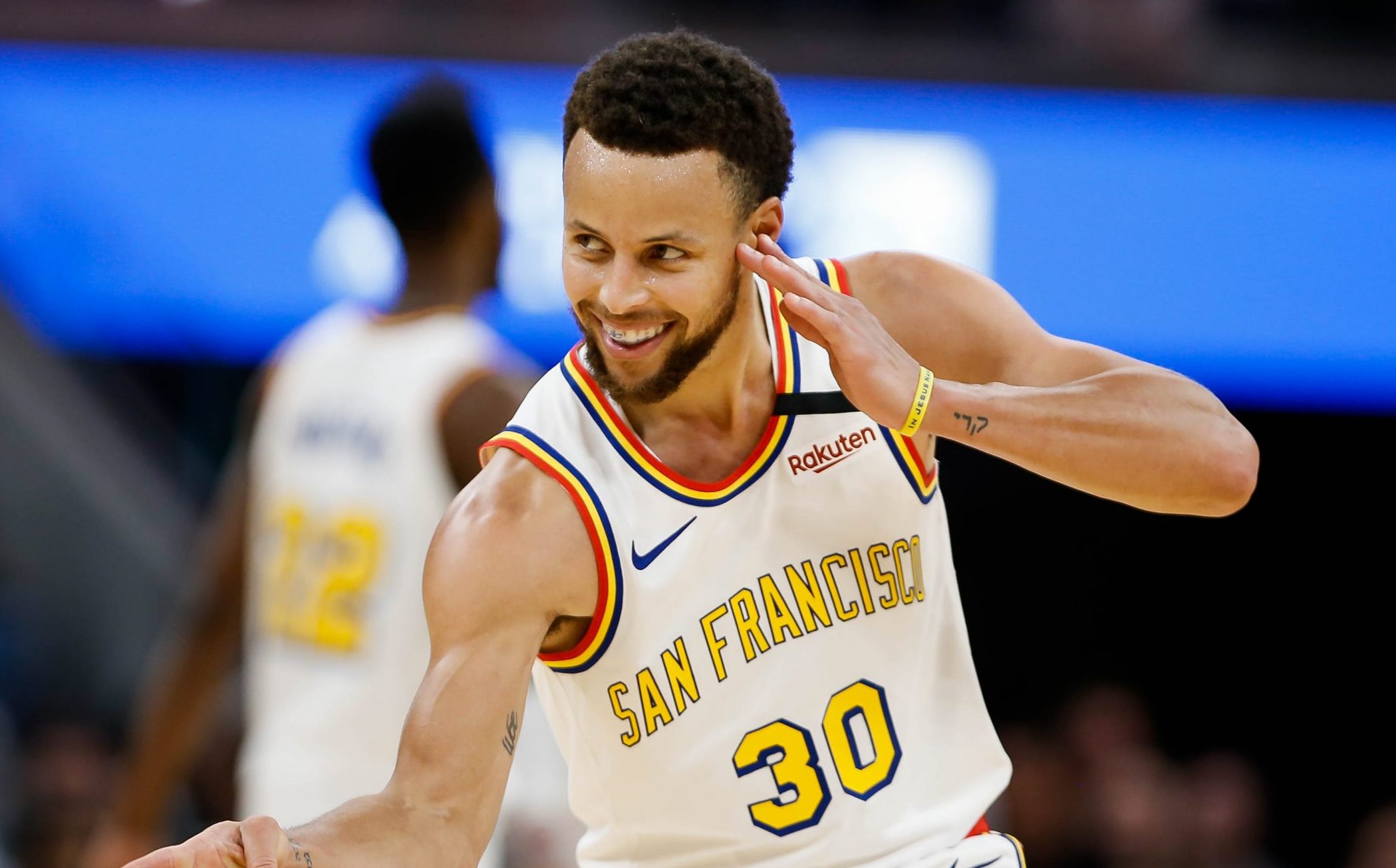 Under Armour is launching an offshoot brand for their biggest star athlete: Stephen Curry.
What We Know:
Under Armour announced the launch of Curry Brand on Monday. Steph Curry and Under Armour have a longstanding relationship and he is their most visible and popular athlete.
The new line will feature athletic apparel for a number of sports, mainly basketball and golf. Curry Brand's first basketball sneakers will be available starting December 11. Curry has said that playing multiple sports growing up was a big part of his development.
"I always played other sports, got exposed to a lot of different skill sets and people, and that was big in my development. I feel like whatever a kid is interested in, we want to be able to present an opportunity to kind of live that out. We are going to start with basketball, and we want to make sure we have the product, programming and the arenas they would be able to go to and participate and hopefully scale out and brand out from there." – Steph Curry
Under Armour hopes that Curry Brand will help them reach younger consumers like their competitor Nike. According to Piper Sandler's biannual survey, Nike is far and away the favorite apparel brand for teens whereas Under Armour is on the "no longer worn" list.
Curry Brand will act similar to Nike's relationship with the Jordan Brand. Michael Jordan was the face of the NBA and Nike for a long time and Jordan Brand has become one of the most iconic brands of all time. Under Armour is hoping that Curry's status as one of the best and most popular players in the NBA will help the brand grow.
Curry has played his entire career with the Golden State Warriors and is largely recognized as the greatest shooter of all time and one of the best players ever. He is a two-time league-MVP and three-time NBA Champion. He will also be the highest-paid player in the NBA this season, slated to earn just over $43 million for 2020-2021.
The Curry Brand will also partner with the Oakland Unified School District and Positive Coaching Alliance to improve youth access to sports, particularly in lower-income communities.
Comments
comments
NBA Moves Kobe Bryant's Hall of Fame Induction Ceremony to May 2021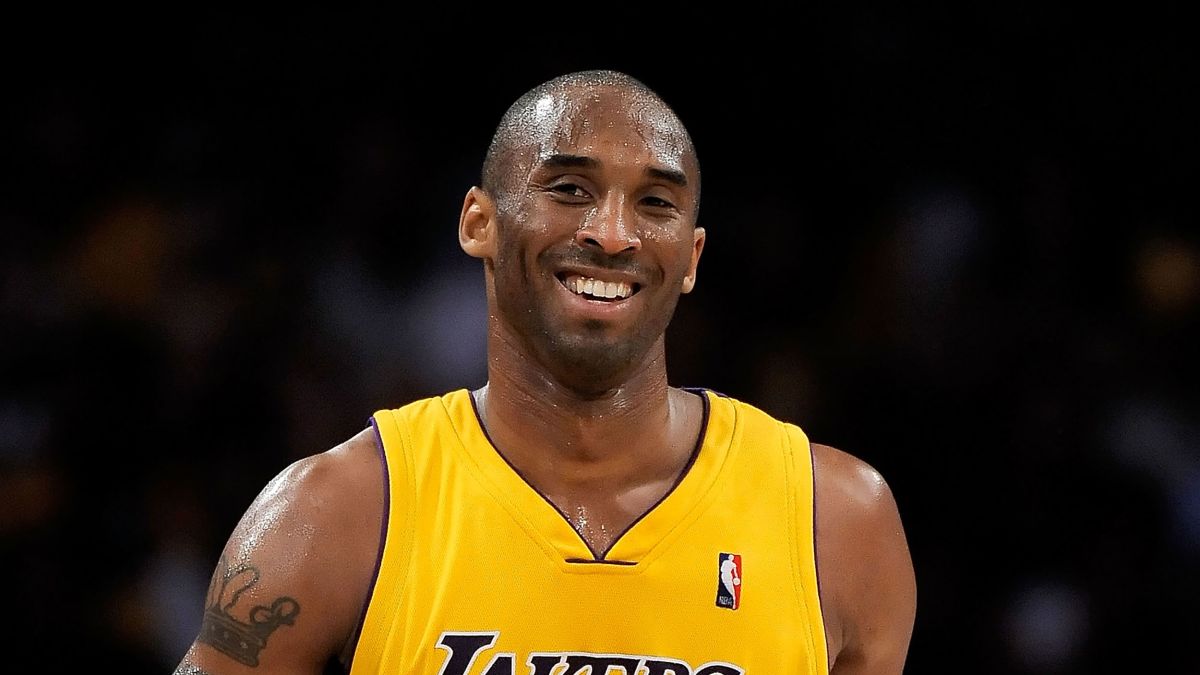 The coronavirus pandemic has delayed yet another monumental event. The NBA has announced the late Kobe Bryant's introduction to The Naismith Memorial Basketball Hall of Fame will not be taking place this year.
What We Know:
Originally, the ceremony was set to be held earlier this year in Springfield, Massachusetts. Amidst the COVID-19 pandemic, the NBA announced on Saturday that they had set the date to celebrate its new Hall of Fame inductees on May 13th through the 15th of 2021.
Kobe Bryant, the Los Angeles Lakers star who passed in a tragic accident in January, will be inducted next year as part of the class of 2020. The 18-time NBA Allstar is set to be inducted along with players Kevin Garnett, Tim Duncan, WNBA star Tamika Catchings, coaches Kim Mulkey, Rudy Tomjanovich, Barbara Stevens, and Eddie Sutton.
Bryant leaves behind a phenomenal athletic record, including playing for the 2008's Gold Medal Game in Team U.S.A, 5 times NBA Champion, 15-time member of the All-NBA Team, 2 time NBA Finals MVP,  and making over 35 game-winning shots in his career.
John L. Doleva, President and CEO of the Naismith Memorial Basketball Hall of Fame, said earlier this year, "In 2020, the basketball community has suffered the unimaginable loss of iconic figures Commissioner David Stern and Kobe Bryant, as well as the game itself due to COVID-19. We have also banded together like never before in appreciation of the game and those who have made it the uniting force it is today. Today we thank the Class of 2020 for all they have done for the game of basketball, and we look forward to celebrating them at Enshrinement."
Fans worldwide will be tuning in to the ceremony to celebrate all of the Black Mamba's unforgettable achievements.
Comments
comments