Clemson QB Trevor Lawrence Tests Positive for Coronavirus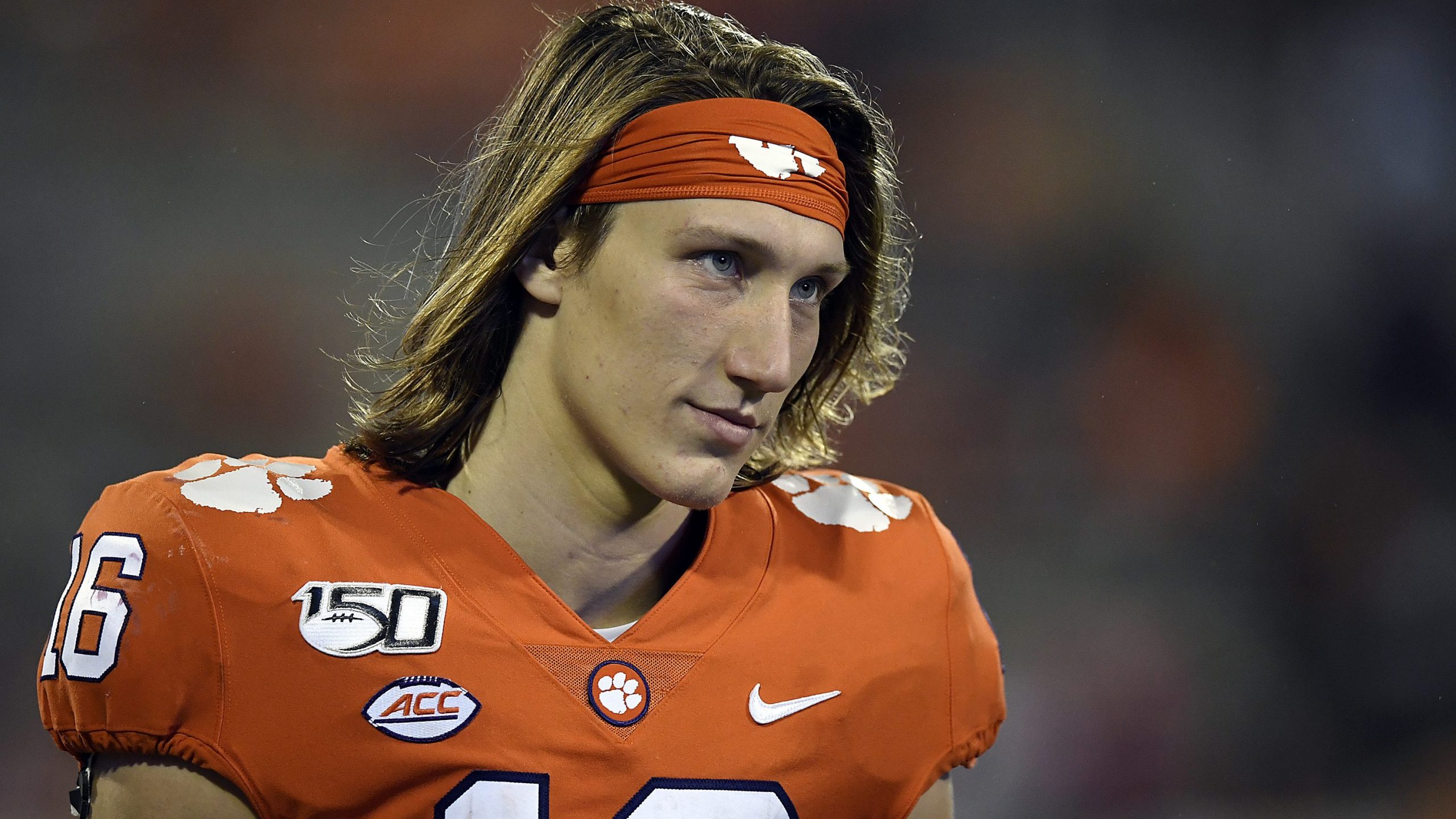 Clemson star Trevor Lawrence has tested positive for COVID-19 and will sit out Saturday's game against Boston College.
What We Know:
ACC protocols state that any player testing positive for the virus must be out for 10 days. Lawrence will certainly miss this week's game and could possibly miss next week's highly anticipated game against Notre Dame.
"Trevor has authorized us this evening to announce that he has tested positive for COVID-19 and is now in isolation. He s doing well with mild symptoms but will not be available for this week's game against Boston College. While we certainly will miss Trevor, this is an opportunity for other guys to step up and we're excited about competing against a very good BC team on Saturday. Go Tigers." – Dabo Swinney, Clemson Head Coach
Lawrence also released a statement on how he is feeling while sitting out.
"I have tested positive for COVID-19, and my symptoms have been relatively mild while I'm following the protocol from Clemson and the ACC. The only thing that hurts is missing an opportunity to be with my teammates his weekend and play the game I love. I hate that I can't be there, but I'll be watching from isolation and pulling for our guys while I wait for the opportunity to rejoin the team. God bless and Go Tigers!" – Trevor Lawrence.
Clemson's football team suffered an outbreak this summer when players returned for voluntary preseason workouts. Coach Dabo Swinney said that campus was the safest place for players to be during the pandemic.
Lawrence is one of the top players in college football this season. He's a frontrunner for the Heisman Trophy and leads the No. 1 team in the country. He's completed 70 percent of his passes for 1,833 yards, 17 touchdowns, and two interceptions this season.
Many NFL mock drafts have Lawrence going as the No. 1 overall pick. It is expected that he will leave Clemson and declare for the draft after this season, although he left room for doubt by telling reporters "who knows? There's a lot of things that could happen."
Comments
comments
Merriam-Webster's Word of the Year: 'Pandemic'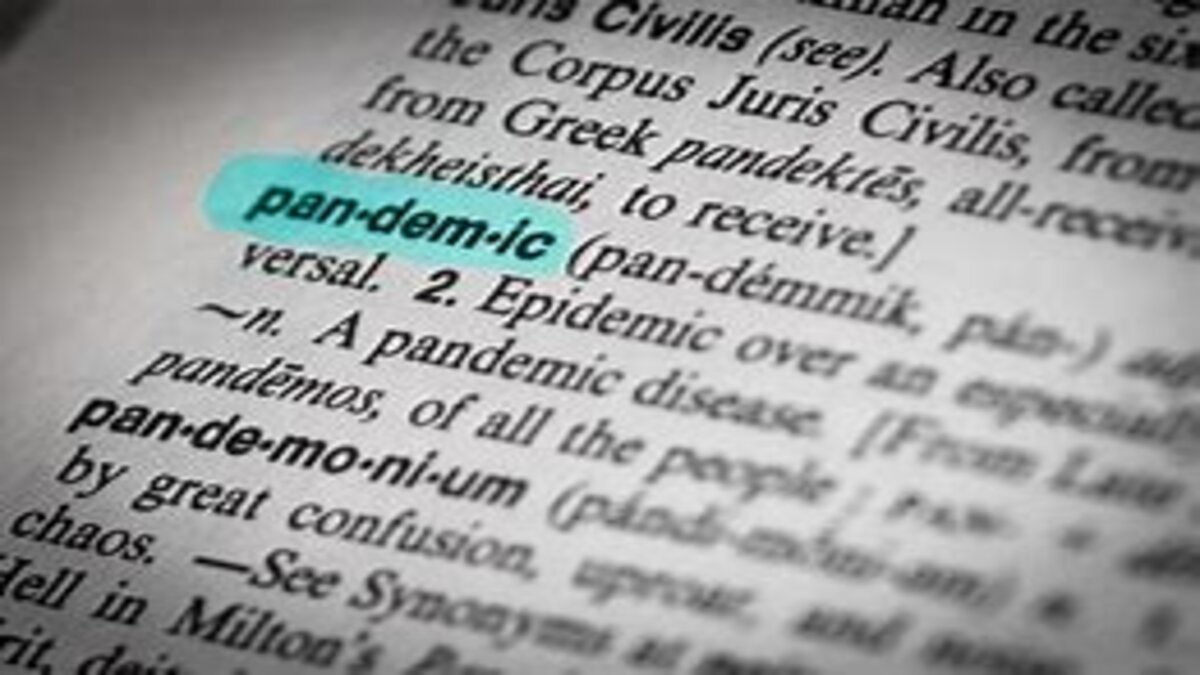 The Word of the Year has been determined, and it's rather interesting. Not only are we still in the middle of it, but this pandemic has yet to have an ending date.
What We Know:
Merriam-Webster announced on Monday that its Word of the Year would be "pandemic." According to the publishing company, the first big spike for people looking up the word "pandemic" happened on Feb. 3, the same day that the first COVID-19 patient was released from a Seattle hospital. Based on the searches of the word from last year, it skyrocketed to well over 1500%.
The editor at large for Merriam-Webster, Peter Sokolowski, stated to The Associated Press that it "probably isn't a big shock." According to the New York Post, a pandemic is defined by the dictionary as an outbreak of a disease that occurs over a wide geographic area, such as multiple countries or continents. It typically affects a significant proportion of the population when it's in the noun form. There were surges in online searches for the word due to people wanting to get a better understanding of what was going on.
The company said that the single largest spike in searches for the word "pandemic" happened, not unsurprisingly, on March 11th when the World Health Organization officially declared "COVID-19 can be characterized as a pandemic." That same day, Sokolowski said, searches for the word were 115,806 percent higher than on the same date last year.
Some of the other words that were in the top ten for the word of the year were coronavirus, defund, mamba, Kraken, quarantine, antebellum, schadenfreude, asymptomatic, irregardless, icon, and malarkey. The words icon and mamba both had spiked after the deaths of John Lewis, Ruth Bader Ginsburg, and Kobe Bryant.
The word pandemic definitely represents what this year was all about. Out of those ten, all of them are great runner ups for the word of the year. Maybe next time.
Comments
comments
NFL Fines Saints And Patriots For Covid-19 Violations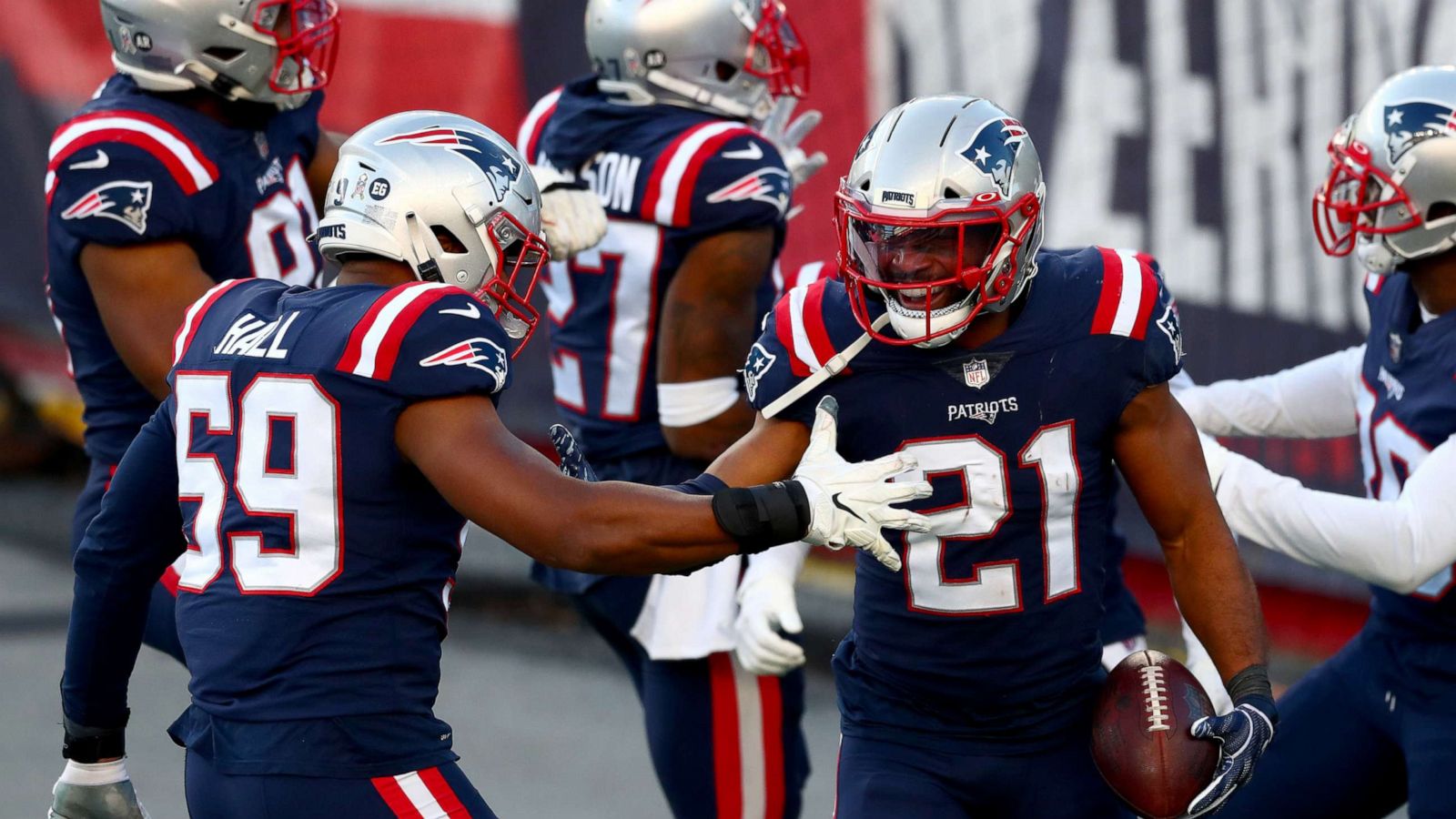 The New England Patriots and New Orleans Saints have been ordered to pay major fines for Covid-19 protocol violations.
What We Know:
The NFL fined the Saints $500,000 after the team posted a video on social media showing unmasked players celebrating their Week 9 win over the Tampa Bay Buccaneers. In addition to the fine, the NFL is also taking away a seventh-round draft pick for the violation.
The steep fine and loss of draft pick stemmed from the Saints having multiple Covid-19 violations and warnings. The team was fined $350,000 back in September after head coach Sean Payton was seen without a face mask during a game. Payton tested positive for coronavirus in March. Payton responded to the fine by saying "It's something we're just going to have to remind ourselves to do."
The Patriots were also fined $350,000 for violations related to the positive tests of several of their players. Patriots QB Cam Newton tested positive for coronavirus in early October. Although he did not play in their October 4 game against the Kansas City Chiefs, 20 teammates and staff members who had been in contact with him flew out for the game. Just after the game, CB Stephon Gilmore also tested positive.
The NFL is also investigating the Baltimore Ravens and Denver Broncos for Covid-19 violations. The two were supposed to play on Thanksgiving Day, but the game was postponed after 19 members from the Ravens tested positive, including QB Lamar Jackson.
Broncos QB Jeff Driskel also tested positive for coronavirus before Thanksgiving and the team apparently had a meeting with all of their quarterbacks without masks just after Driskel contracted the virus. The other players in the meeting allegedly took off their tracking devices which are meant to help with contact tracing.
The whole debacle led to the Broncos entering their Sunday night game against the Saints without a quarterback. They had to play wide receiver Kendall Hinton at QB to avoid a forfeit and lost 31-3. Broncos head coach Vic Fangio was also fined earlier this season for not wearing a face mask.
Dr. Allen Sills, chief medical officer for the NFL, expects the situation to get harder because of how rapidly the virus is spreading across the country.
Comments
comments
Thanksgiving Day Online Sales Hit Record $5.1 Billion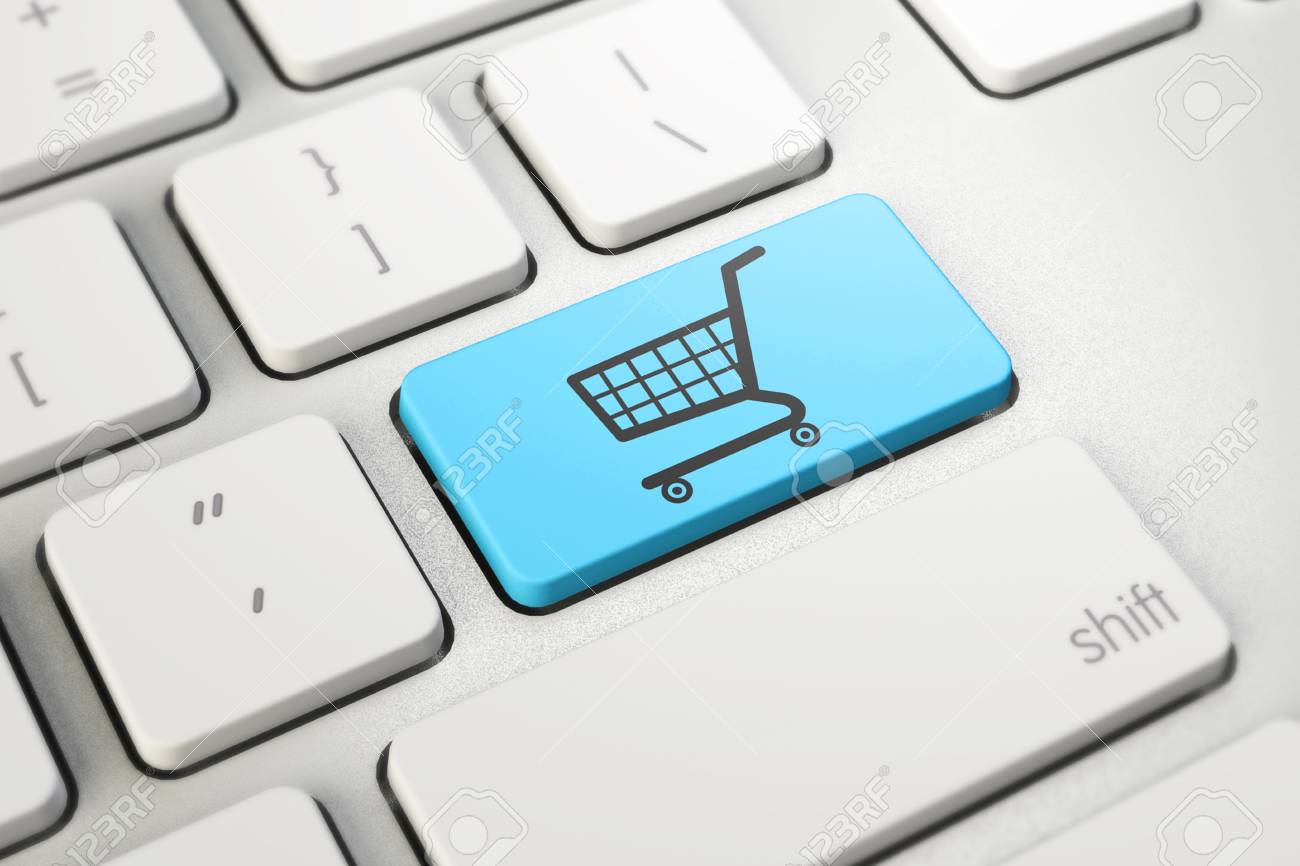 As the coronavirus pandemic continues into the holidays, many shoppers are turning to online retail. This influx of customers has led to record sales. 
What We Know: 
According to 

Adobe Analytics

 data, Thanksgiving Day sales hit a new record. Thanksgiving saw a record $5.1 billion spent, increased spending of almost 22% from last year. Adobe analyzed traffic and transactions from 80 of the top 100 U.S. online retailers. 

To precaution traditional holiday traffic, many retailers have extended their Black Friday deals. Stores have done this in hopes of discouraging customers from rushing into stores for only one day. 

Customers seem to be avoiding stores all together by buying online. The 

Adobe Analytics Holiday Forecast 2020

 predicts that online holiday spending will surpass $189 billion this year. In surveys conducted by Adobe, one-third of customers will be done with their holiday shopping by Black Friday. In another survey, Adobe predicts that 51% of customers plan to support small businesses on Small Business Saturday. 

Taylor Schreiner, Director of Adobe Digital Insights, commented, "We are seeing strong growth as consumers continue to move shopping from offline to online this year. New consoles, phones, smart devices, and TVs that are traditional Black Friday purchases are sharing online shopping cart space this year with unorthodox Black Friday purchases such as groceries, clothes, and alcohol, that would previously have been purchased in-store." 

Black Friday also saw new records. Customers spent $9.03 billion this year compared to last year's $7.4 billion. This is an increase of 21.6% from last year. Hot items include video game consoles and videogames, LEGOs, Barbies, Hot Wheels, and technology such as Airpods, Apple Watches, Amazon Echos, Samsung TVs, and HP Laptops. 
With the pandemic staying persistent into the winter, it seems that more customers will gravitate towards online shopping rather than the traditional brick and mortar option. Overall, Adobe predicts a 20% to 30% increase in online sales from last year. 
Comments
comments