NBA Offseason Day 2: More Trades, More Rumors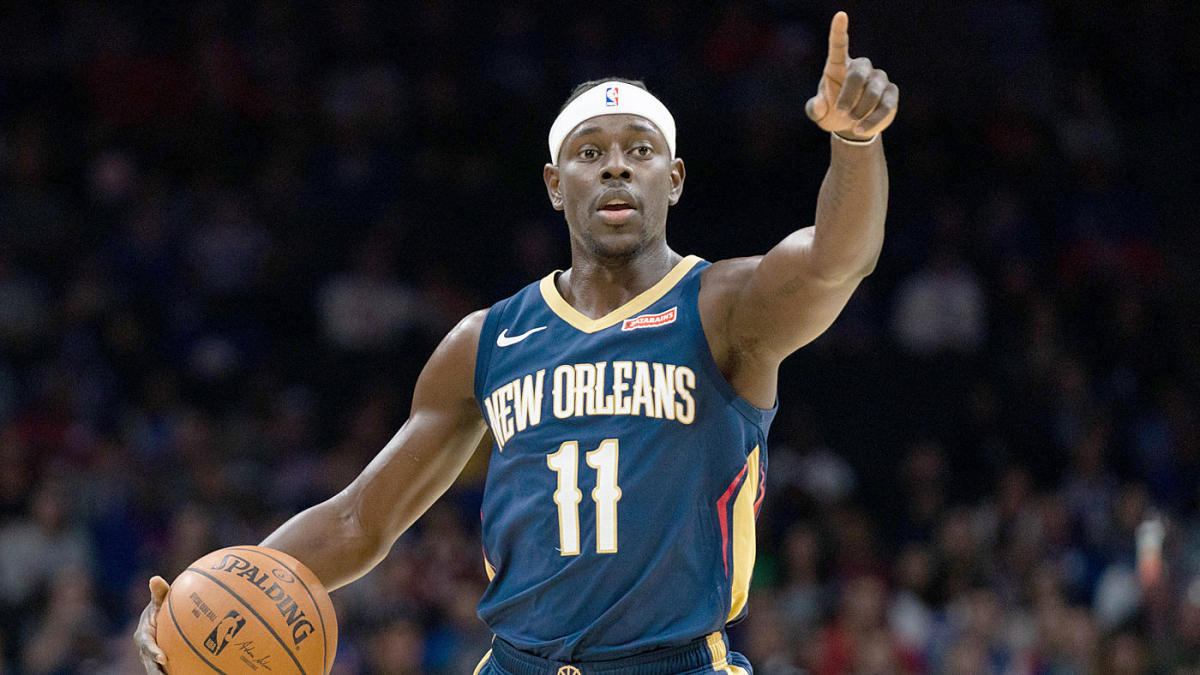 It's day two of trade season in the NBA and the Bucks are making moves.
What We Know:
The headline deals from late Monday night/early Tuesday morning involved the Milwaukee Bucks and their opportunity to build a championship team around Giannis Antetokounmpo. The first trade was made with the New Orleans Pelicans, sending Eric Bledsoe, George Hill, three first-round picks, and two future pick swaps to the Big Easy in exchange for Jrue Holiday. This package is extremely generous and you would usually see it for a superstar, which Holiday is not. But, Holiday is an underrated shot creator and a lockdown defender, and this trade should bolster the Bucks' title chances. Anything that gets Milwaukee closer to a championship will also improve the chances of Giannis signing with the team long term.
The second deal the Bucks made was a sign-and-trade for Sacramento Kings guard Bogdan Bogdanovic. The Bucks are sending Donte Divincenzo, Ersan Ilyasova, and DJ Wilson to Sacramento for Bogdanovic and Justin James. Like Holiday, Bogdanovic addresses the Bucks' lack of playmaking and shot creation. He can shoot, dribble, and make the right play, which is something the Bucks need more of, especially in the playoffs. The Bucks certainly gave up a lot for Holiday and Bogdanovic, but it will all be worth it if Giannis stays with the team.
Another interesting trade was made between the Houston Rockets and the Portland Trail Blazers. Houston is sending Robert Covington to Portland for Trevor Ariza and two draft picks. I think this trade was made with future trades in mind. Covington was a really important piece for the Rockets this season, but it's clear they're ready to move on from their small-ball style. The two picks they acquired could help them possibly trade Russell Westbrook in the coming weeks. Ariza played for the Rockets two years ago and was one of their best role players, but it's hard to see him providing better value than Covington for this Houston team.
Staying on the subject of Houston, the rumors of a James Harden trade are intensifying. It was reported by TMZ that many of the Rockets' players, including Harden and Westbrook, were turned off by owner Tilman Fertitta's support of Donald Trump. Pretty much all of the leaks coming out of Houston point to the whole locker room being unhappy, so this checks out. Reports coming out of Houston's front office say that the team is willing to run it back with unhappy players, but other sources around the league say that the team is engaged in trade talks for Harden and Westbrook. There are reports that a Harden trade could shape up with the Brooklyn Nets and that a Russell Westbrook-John Wall trade with the Washington Wizards has been discussed.
Moving back to the East, the Boston Celtics and Gordon Hayward are reportedly trying to extend the deadline for him to decide on his $34.2 million player option. It was reported earlier that Hayward would opt out of the final year of his contract and move on from Boston, but this news points to a trade being in the works. The Celtics are likely trying to extend this deadline so they can work out a deal and not have Hayward walk away for nothing. According to Chris Haynes, the Atlanta Hawks have emerged as a serious destination for Hayward.
In some additional news, NBA teams are expecting to start team practices between December 4th and 6th, just ahead of the December 22nd start date.
Comments
comments
LiAngelo Ball Signs With Pistons, All 3 Ball Brothers in NBA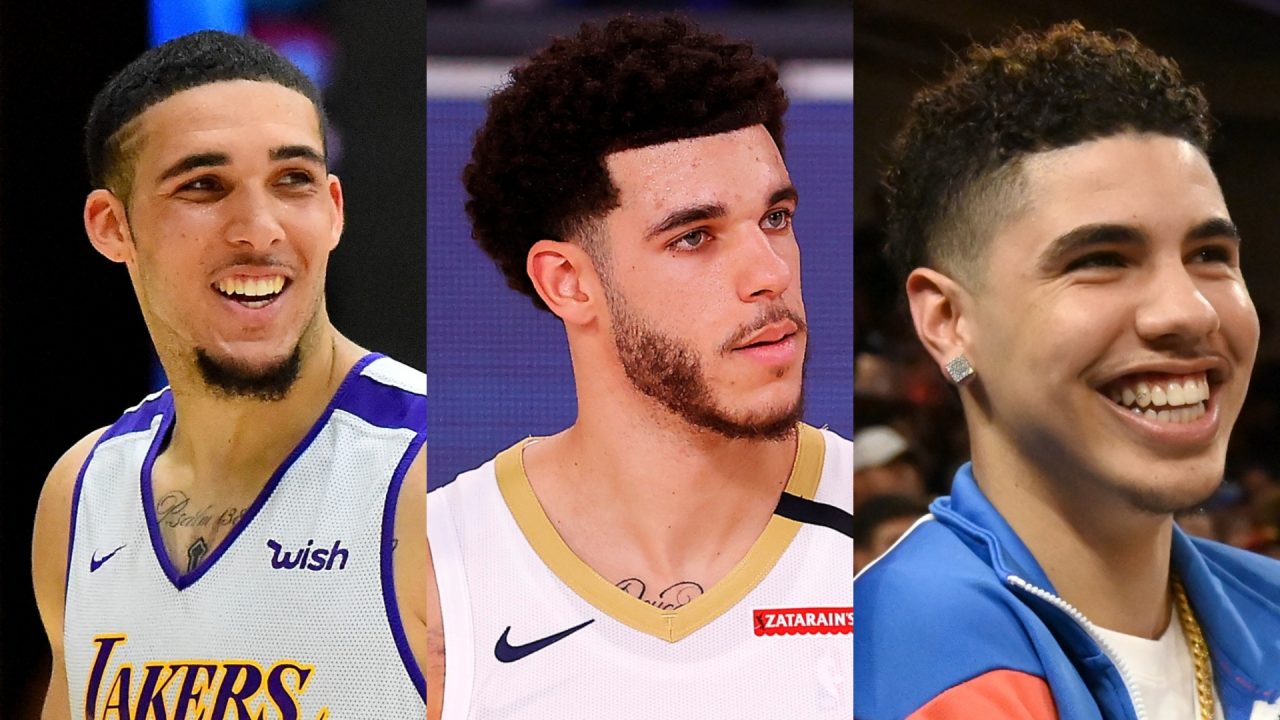 LaVar Ball once vowed that all three of his sons would play in the NBA. It's finally happening.
What We Know:
LiAngelo Ball has signed a one-year contract with the Detroit Pistons, according to Shams Charania of The Athletic. The deal is non-guaranteed, so LiAngelo will have to earn his roster spot and could be cut from the team at any time, but the famous Ball family has finally gotten all three brothers into the league.
The Ball brothers gained notoriety on Instagram when they were in high school. They also gained fame because of their father LaVar, who became a media sensation for his boisterous and overconfident personality.
LaVar has attracted attention for his sons by making media appearances, starting the Big Baller Brand for apparel and merchandise, having them play overseas and in his own Junior Basketball Association, and producing a reality TV series about his family called Ball in the Family. He has loudly sung the praises of his kids' basketball skills and, in his own words, spoken this into existence.
Lonzo, the oldest brother, was a top high school and college prospect. He was selected 2nd overall in the 2017 NBA Draft by the Lakers. He was sent to the Pelicans as part of the Anthony Davis trade. He hasn't quite lived up to the expectations of a top draft pick, but he has carved out a solid role for himself as a player with great court vision and perimeter defense.
LaMelo, the youngest brother, was recently selected 3rd overall in the 2020 NBA Draft by the Charlotte Hornets. Similar to Lonzo, he is seen as a high-level playmaker. His selection marked the first time that two brothers were both selected in the top 5 of their respective draft classes.
LiAngelo's path to the NBA was the most farfetched of the trio. LiAngelo was never a highly-touted prospect like his brothers and to make things worse, he was arrested in college for shoplifting in China. After that scandal, LaVar pulled both LiAngelo and LaMelo out of school and took them overseas, vowing to have them join Lonzo in the NBA while circumventing the NCAA system.
LaMelo's draft stock continued to rise through overseas play as he impressed scouts in Lithuania and Australia, but LiAngelo continued to struggle to find his way to the NBA. He went undrafted in the 2018 NBA Draft and was not signed by any teams. He eventually signed with the Oklahoma City Blue of the NBA G League in 2019. Unfortunately, he did not play a single game as the G League season was cancelled due to Covid-19.
With LiAngelo joining the Pistons and LaMelo joining the Hornets this season, the Ball brothers join the short list of three or more brothers to play in the NBA at the same time. In just the 2019-2020 season, Jrue, Justin, and Aaron Holiday became the first trio of brothers to play in an NBA game at the same time.
Because he made good on his word and got all three of his sons into the NBA, many took to Twitter to praise LaVar Ball for speaking it into existence. LaVar also tweeted how proud he is of his boys.
PROUD‼️ We're just getting started. pic.twitter.com/WmcCOAsUot

— Lavar Ball (@Lavarbigballer) December 3, 2020
I think it's time for EVERYBODY including myself to give Lavar Ball is Damn Flowers right now. A lot people doubted him and talked down on how he did things with his children and my God did he prove the doubters wrong!!! #Respect

— Kendrick Perkins (@KendrickPerkins) December 2, 2020
How Lavar Ball looking at the haters pic.twitter.com/n9nSMKZbmt

— Josiah Johnson (@KingJosiah54) December 2, 2020
Comments
comments
Rockets, Wizards Agree to Russell Westbrook-John Wall Trade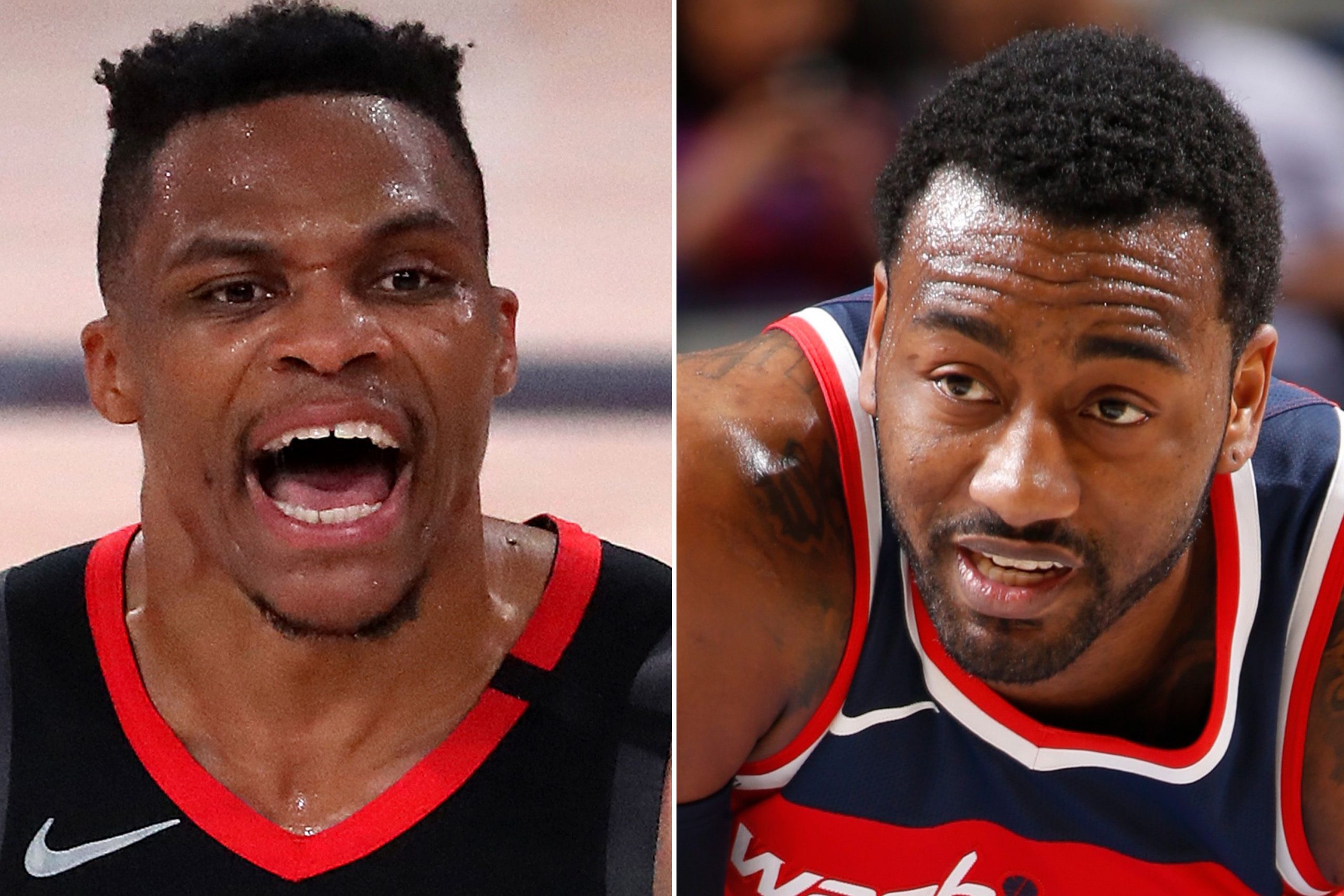 The Houston Rockets and Washington Wizards have agreed to a blockbuster deal centered around Russell Westbrook and John Wall.
What We Know:
The Wizards are sending Wall and a lottery-protected 2023 first-round draft pick to the Rockets for Westbrook. Both stars have expressed a desire to move on from their teams and rumors of this trade surfaced weeks ago.
The draft pick involved in the trade is lottery-protected for the Wizards, meaning that the Wizards keep the pick in 2023 if it lands in the top 14. If the pick does not convey in 2023, it will move on to 2024, 2025, and 2026 with different protections. If the pick hasn't conveyed for Houston by 2026, it will become two second-round picks for 2026 and 2027.
Discussions of this specific Westbrook-Wall trade emerged in mid-November, but they stalled pretty quickly. That was until Wizards general manager Tommy Sheppard and Rockets general manager Rafael Stone connected on Tuesday afternoon. After hopping on a phone call, they had a deal worked out within hours, per sources.
Many basketball fans and pundits view this as a lateral move for both teams because of the similarities between Wall and Westbrook. Both are point guards whose best days are behind them. Both have relied on athleticism for their success and are now over 30. Finally, both are making over $40 million per year for the next three seasons. Their undesirable contracts made both of them virtually untradeable, unless of course, it was for each other.
For Westbrook, Washington might actually be a good fit for him. The Wizards have missed the playoffs for the last two seasons and his addition should catapult them back into contention for those middle playoff seeds in the Eastern Conference. He is also reuniting with his former coach Scott Brooks, who coached him in Oklahoma City for seven seasons. Westbrook also has a rising superstar of a teammate in Bradley Beal who averaged over 30 points per game last season and looks like he's only getting better.
For Wall, Houston will offer a change of scenery and an opportunity to prove that he's still an elite point guard. Wall has spent his entire career in DC and is beloved by the community and fan base, but the last few years have been soured by injury. Wall's last fully healthy season was 2016-2017 when he made the All-NBA Third Team and led the Wizards to within one game of the Eastern Conference Finals, including an epic Game 6 game-winner to avoid elimination.
Since the 2017-2018 season, Wall has dealt with a knee injury, heel injury, an infection from surgery, and a ruptured Achilles tendon. He has suffered some of the worst injuries that a professional athlete can experience and he hasn't played an NBA game since December 26, 2018. He's missed two full years of basketball, so it's reasonable to question how good he's going to look coming off of several catastrophic injuries. With that being said, he won't be expected to be the number one option while playing next to James Harden.
This trade does have serious implications for the futures of James Harden and Bradley Beal, two of the most sought after trade pieces heading into this season. Beal can become a free agent after this season and leave the Wizards and James Harden has formally requested a trade to leave Houston.
For Houston and Washington, the hope is that exchanging Westbrook and Wall will improve their situations with Harden and Beal and convince both to stay long term. Both teams are also hoping that Wall and Westbrook can still be top-tier point guards in this league.
Comments
comments
Rafer Johnson, 1960 Olympic Decathlon Champion, Dies at 86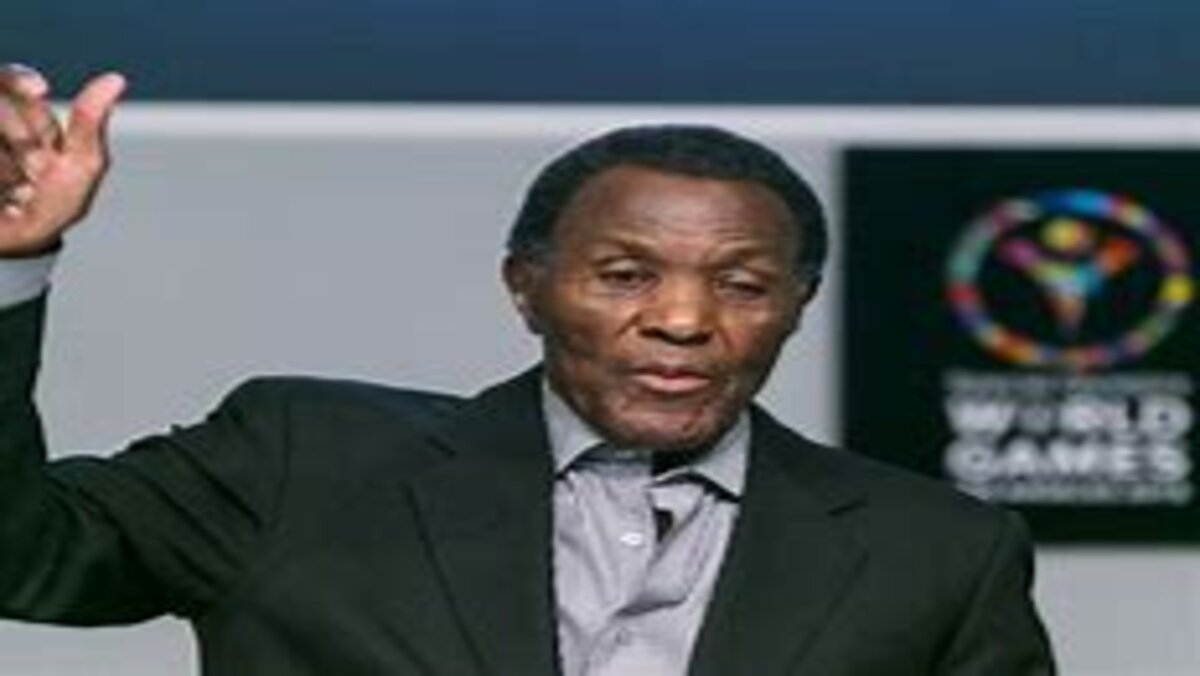 Rafer Lewis Johnson was an American decathlete and film actor who also won the decathlon at the 1960 Rome Olympics and helped subdue Robert F. Kennedy's assassin in 1968. At 86-years-old, the champion passed away in his home in Los Angeles, discovered by a family friend Michael Roth. No cause of death has been announced. 
What We Know:
Rafer Lewis Johnson was born on Aug. 18, 1934, in Hillsboro, Texas. There are sources that say he was born in 1935, but his family says they are wrong. He moved to California in 1945 with his family, including his brother Jim, a future NFL Hall of Fame inductee. He played football, basketball, baseball, and ran track and field at Kingsburg Joint Union High. According to CBS News, as a freshman at UCLA, where he received academic and athletic scholarships, Johnson won gold at the 1955 Pan Am Games and set a world record of 7,985 points.

In years pas

t,

 Johnson won 

multiple Olympic

 medals 

nationally and internationally. From 1955-1960

, he received national 

decathlon

 medals and won the silver in the 1956 

Melbourne

 Olympics. He did this

 all while carrying a rivalry with his UCLA teammate 

C.K. Yang and others from the Soviet Union. 

He has also carried the US flag at the

1960 games and

lit the

torch at the Los Angeles Memorial Coliseum to open the 1984 Games.

 

In June of 1968, Johnson was working on Robert Kennedy's presidential campaign when Kennedy was shot 

in the Ambassador Hotel in Los Angeles. Johnson, retired NFL athlete Rosey Grier, and journalist George Plimpton

were able to subdue the shooter, 

Sirhan

 

Sirhan

. 

Johnson referred to the assassination as "one of the most devastating moments in my life".

Rafer Johnson held many titles in his lifetime. He worked for the 

Peace Corps, March of Dimes, Muscular Dystrophy Association, and American Red Cross. He remained active for many years at UCLA, serving on various committees and boards. In 2016, he received the UCLA Medal, the university's highest award for extraordinary accomplishments. The school's track is even named for Johnson and his wife Betsy.

 
Johnson is survived by this wife of 49 years Elizabeth "Betsy" Thorsen, his two children Jenny and Josh, and four grandchildren.
Comments
comments