Trump Fires Head of Election Cybersecurity Who Debunked Conspiracy Theories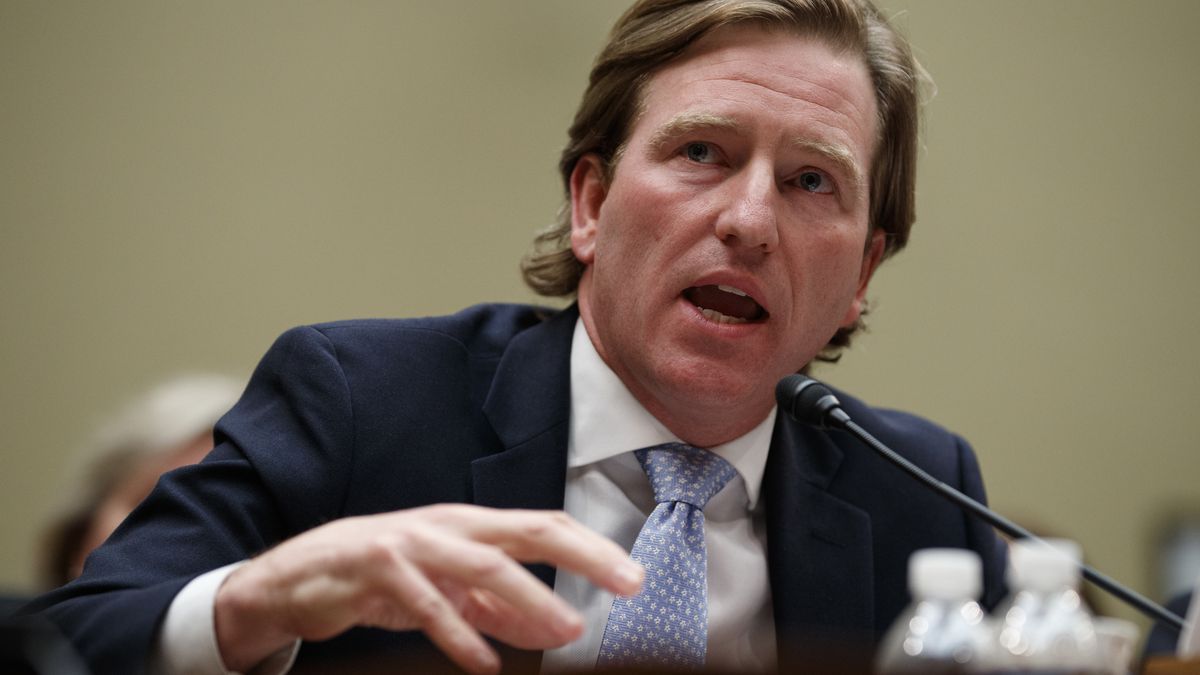 Christopher Krebs, the director of the Cybersecurity and Infrastructure Security Agency (CISA), who was in charge of handling cybersecurity efforts during the federal government's election, was recently fired by President Donald Trump via Twitter.
What We Know:
Krebs became the target of public criticism from Trump ever since the Nov. 3 election due to his agency's "Rumor Control blog." This blog listed a plethora of rebuts over various false claims about the integrity of this year's general elections ranging from hack to fraud. Many of which were said to be true by Trump and his lawyers.
"I'm proud of the work we did at CISA," Krebs said on Tuesday after his termination. "I'm proud of the teammates I had at CISA. We did it right."
Sources indicated that Krebs was made aware of his firing over the president's tweets. Naturally, it was disappointing for him because he's said before that he liked to take his work seriously. It's also been reported that Krebs has said the past few days that it was a matter of "when, not if, Krebs would be fired." According to NBC News, "He's been on death watch," stated someone close to Krebs.
One of Trump's previous tweets acknowledged Kreb's statement over the election as "highly inaccurate," apparently a reference to a joint statement Thursday from the CISA, the Election Assistance Commission and other groups representing chief election officers in states. A notable quote from the said statement read, "There is no evidence that any voting system deleted or lost votes, changed votes, or was in any way compromised."
The recent statement by Chris Krebs on the security of the 2020 Election was highly inaccurate, in that there were massive improprieties and fraud – including dead people voting, Poll Watchers not allowed into polling locations, "glitches" in the voting machines which changed…

— Donald J. Trump (@realDonaldTrump) November 18, 2020
Even after over two weeks since Election Day, Trump has yet to concede defeat to his rival Joe Biden and continues to imply that the election was rigged, despite not having any actual evidence to back up those claims. Many state and federal agencies vouch that the election has been legitimate up to this point.
Krebs has been one of the more outspoken government officials regarding the legitimacy of the election, specifically the conspiracy revolving around Dominion Voting Systems machines. Since the beginning, Krebs also clearly defended mail-in ballots stating that the CISA observed no fraud regardless of the pandemic.
With Krebs now out of the picture, this opens up the opportunity for the recently defeated president to hire another loyal candidate to fill his position. Most importantly, this makes the government vulnerable for "bad cyber actors to take advantage," said a former official of the Department of Homeland Security.
Comments
comments
Ice Cube breaks Silence After the Presidential Election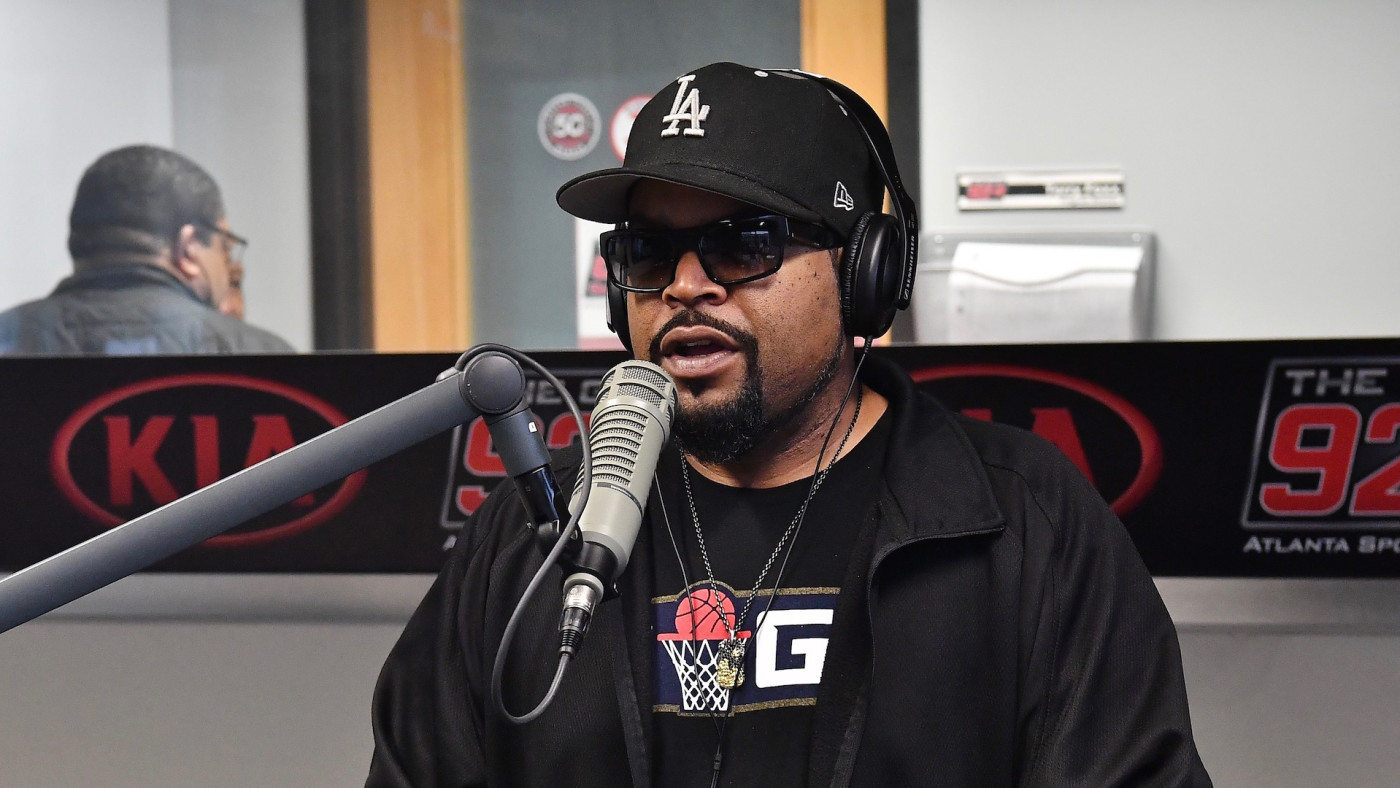 Rapper Ice Cube, who has recently been very politically active on social media and even in the White House, has broken his silence in a Twitter video after not posting following the Nov. 3rd election.
What We Know:
Ice Cube was under fire back in October for working with the Trump administration prior to the election regarding Trump's Platinum Plan for Black Americans. Earlier this year, the rapper called for systematic change in his new The Hill op-ed article and proposed his "Contract with Black America," which aims to seek reparations for racial inequalities within the banking and finance industries, criminal justice system, policing, education, and Hollywood.
After facing backlash for aiding the President, Ice Cube decided to take a break from posting on social media. In the recently uploaded video, he says, "About 10 days or two weeks before the election, I pushed back — all the way until pretty much now because I just felt it was a lot of noise; a lot of poison." He added that "A lot of people that had their own agendas — personal agendas or party agendas — and they really wanted to attack me for what I was doing because it was outside of the line of what they were doing, or what they believe needs to be done."
Where the hell has Ice Cube been? pic.twitter.com/9lORsyC1KG

— Ice Cube (@icecube) December 1, 2020
He continues to reinforce his previous statement, that "both sides are lacking and they gotta do better," and clarifies that his cause is one that needs to be acknowledged by both parties. On Twitter, he adds, "I think we've just focused on one party for way too long," he continued. "Some of us are getting taken care of with that, and a lot of the community is not."
Despite working alongside the Trump administration on developing the Platinum Plan, Ice Cube made it clear that he did not endorse the President's reelection and actually sent the Contract with Black America to both Democrats and Republicans.
Ice Cube ends his video by sharing developments in his plan, saying he's been "working behind the scenes" to modify the contract and partner with "major companies." He then concludes by addressing those who criticized his efforts.
Comments
comments
Formal Transition Between Trump and Biden Administrations Begin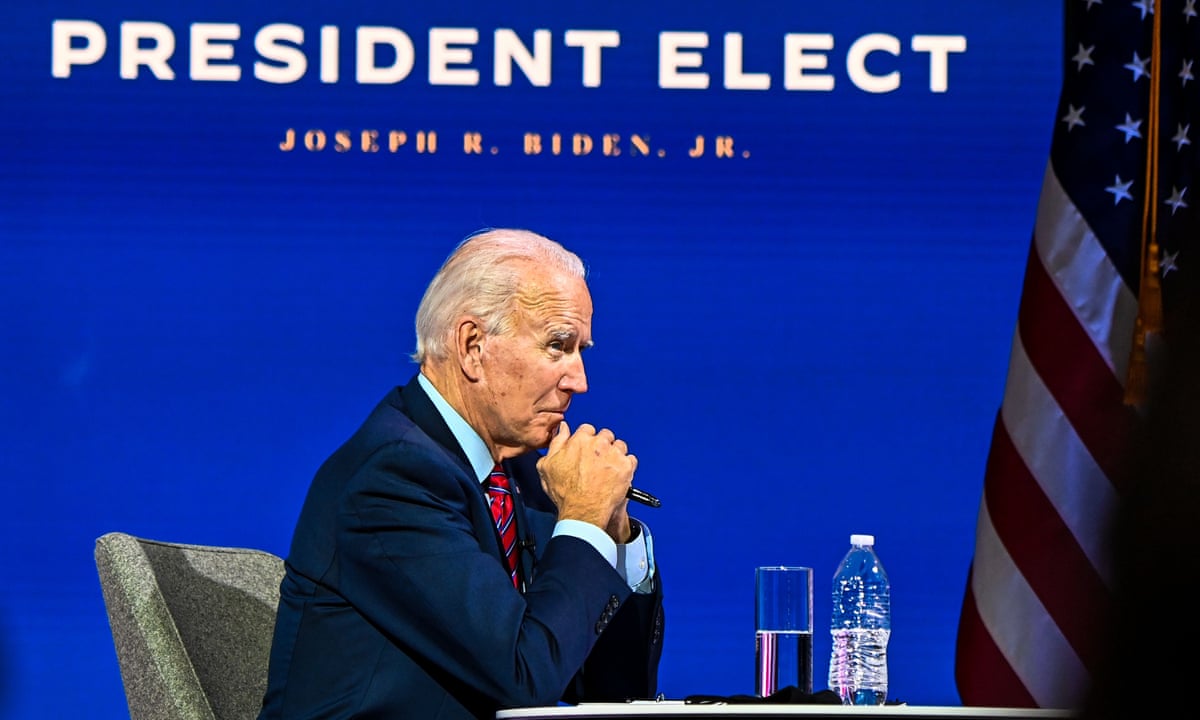 The Trump administration is ready to begin the formal transition of power to President-elect Joe Biden.
What We Know:
Emily Murphy sent a letter to the Biden team informing them that he has been ascertained as the winner of the 2020 presidential election by the General Services Administration. This will give the Biden transition team access to the necessary federal agencies and funding.
Although President Trump has not formally conceded the election to President-elect Biden, the GSA ascertainment is the first step in the peaceful transition of power. Trump tweeted some mixed messages over the past couple of days, recommending that the GSA and his team move forward with "initial protocols," but also not conceding and even saying that the GSA ascertainment does not decide the presidency.
…fight, and I believe we will prevail! Nevertheless, in the best interest of our Country, I am recommending that Emily and her team do what needs to be done with regard to initial protocols, and have told my team to do the same.

— Donald J. Trump (@realDonaldTrump) November 23, 2020
Murphy said that she came to her decision independently and was not directed by the president. "I was never directly or indirectly pressured by any Executive Branch official — including those who work at the White House or GSA — with regard to the substance or timing of my decision. To be clear, I did not receive any direction to delay my determination," said Murphy.
The Biden team had already begun the preparations for his presidency, well before the GSA ascertainment. Biden had already assembled a team for the pandemic response and announced several Cabinet picks.


Remember, the GSA has been terrific, and Emily Murphy has done a great job, but the GSA does not determine who the next President of the United States will be.

— Donald J. Trump (@realDonaldTrump) November 24, 2020

The delay in ascertainment was detrimental for the Biden transition because it meant that they could not contact federal agencies, use government funding, or get access to Covid-19 data and vaccine distribution plans. They could not even get federal background checks on the White House staff and Cabinet appointments.
The transition process's formal beginning is a crucial and necessary step for the incoming administration, especially for their coronavirus response. The US is already well past 12 million confirmed cases and nearing 260,000 deaths.
Comments
comments
Georgia's Secretary of State Goes on Facebook Fact-Checking Spree Over Trump's Misinformation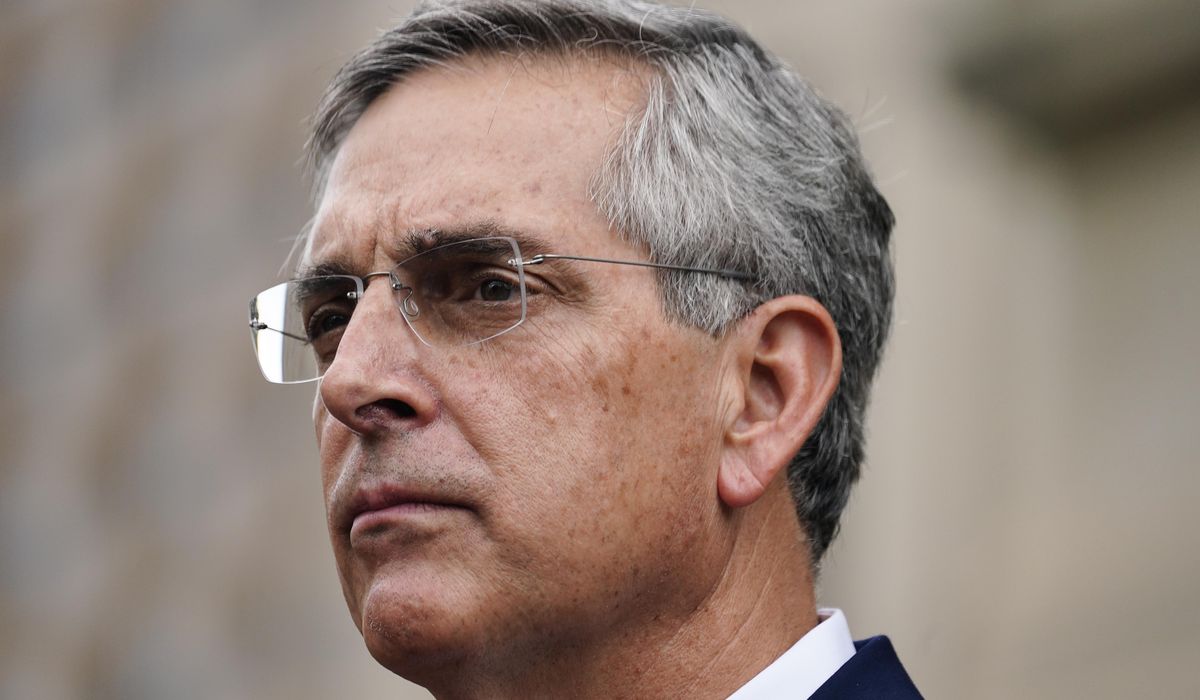 Georgia Secretary of State Brad Raffensperger took to Facebook in a series of posts to fact-check Trump's misinformation about the election.
What We Know:
Over the weekend, Trump falsely tweeted, "The Consent Decree signed by the Georgia Secretary of State, with the approval of Governor @BrianKempGA, at the urging of @staceyabrams, makes it impossible to check & match signatures on ballots and envelopes, etc. They knew they were going to cheat. Must expose real signatures!"
Raffensberg promptly shared a link on his Facebook page from the Associated Press fact-checking Trump's tweet. AP News informed readers that there is nothing within the legal settlement that keeps Georgia election officials from checking signatures. Their website explains the signed consent decree focuses on the lack of standards statewide for assessing signatures on absentee ballot envelopes.
Absentee ballots requested on a paper application must be signed. The signature is compared by election officials to the signature in the voter's registration system before the ballot is sent to the voter. Once the ballot returns, the obligatory signature on the outside of the envelope is compared to the signature in the voter registration file. The entire process is detailed in the consent decree, which was signed in March.
Accompanying the link, the GOP Secretary of State added to the opposition of Trump's tweet stating, "The State of Georgia strengthened signature match this year." He also advised that election officials were provided with signature match training from the Georgia Bureau of Investigation. They were also required to confirm the signature match twice before casting the ballot. Finally, they generated an online portal for absentee ballots that checked and confirmed the voter's driver's licenses. He proceeded to say Georgia voters cast their ballots in secret to avoid intimidation from political parties and candidates to change their votes. The post ended with him "upholding their duty to protect the integrity of the vote."
In another post, Raffensperger wrote, "The state of Georgia has had no excuse absentee ballots since 2005—". No excuse absentee voting means any voter is permitted to request a mail ballot without supplying an excuse. "Only those who request a ballot can vote absentee", he continued. He attached a screenshot below of a tweet from Trump in July saying that absentee ballots are fine because there is a precise process one must go through to get voting privilege, but mail-in ballots were not. He insinuated 20% fraudulent ballots due to mail-ins and a rigged election.
Collectively, Georgia's Secretary of State made about seven posts on his Facebook page in rebuttal to Trump's misinforming tweet. He disclosed that his office received multiple requests to match ballots to voters and expose how Georgians voted. "Georgia voters deserve to vote without intimidation," he wrote, emphasizing his stance in valuing truth and integrity. He also noted that the first thing he did as Secretary of State was push legislation that banned absentee ballot harvesting. Raffensperger included that for the first time since 2005, he and his team secured and strengthened absentee voting. He shared more screenshots of Trump advocating for absentee ballots while shutting down mail-in votes as well.
In the final post of his debunking series, Raffernsperger called out U.S. Representative Doug Collins as a "failed candidate" and liar. This comes days after Collins said the Secretary of State's team was responsible for the necessary recount in Georgia.
Comments
comments