NBA Draft and More Trade News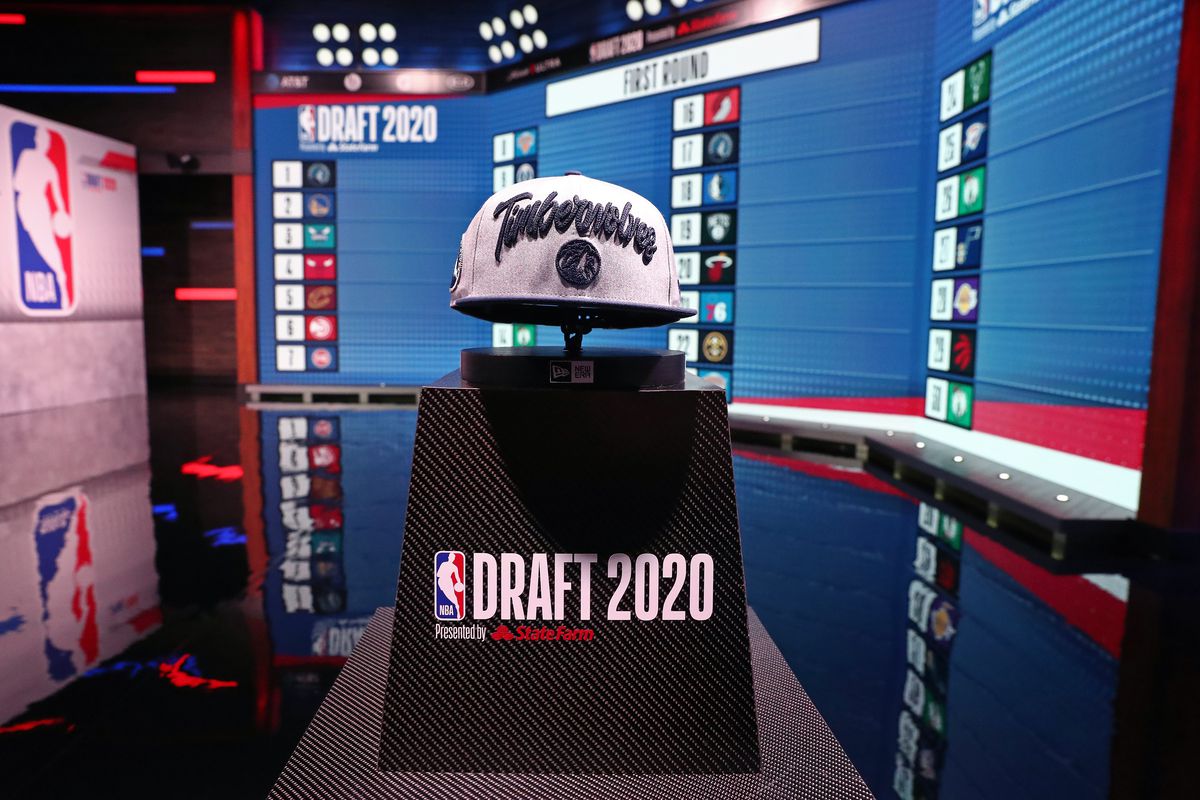 The NBA Draft is here, and the basketball world's youngest stars can finally join the league.
What We Know:
The first three picks in the draft came with a little surprise. With the No. 1 overall pick, the Minnesota Timberwolves selected Anthony Edwards from the University of Georgia. The Golden State Warriors followed them up by taking James Wiseman with the second pick, and the Charlotte Hornets selected the polarizing Lamelo Ball at No. 3.
Edwards is an athletic phenom with huge offensive upside. There are questions about his shot selection and his motor for the game, but he's one of the few players in this draft that you can see becoming an NBA star. Wiseman fills a need for the Warriors as an athletic big who can contribute on day one. Ball certainly brings some drama and attention to Charlotte, who has desperately missed some star power. With the off-court stuff, Ball is also a tall point guard with incredible playmaking skills and a knack for hitting shots. There are questions about his offensive efficiency and defensive awareness, but at least people will now have a reason to watch the Hornets.
Killian Hayes and Deni Avdija were also two intriguing international prospects selected in the top 10. Hayes was taken with the Detroit Pistons' seventh pick, and he has a solid combination of ball-handling, shooting, and passing. His game is reminiscent of James Harden's, and the Pistons could have a future elite point guard on their hands. Avdija was selected by the Washington Wizards at No. 9, and he brings a lot to them on the offensive end. His ability to see the floor and make plays in the open court should help Washington, and with John Wall and Bradley Beal on the team, he won't be asked to do too much right away.
There were three notable trades during the draft. The first came with the Minnesota Timberwolves, who traded the 17th pick in the draft – the rights to Aleksej Pokusevski – for Oklahoma City's 25th pick, 28th pick Ricky Rubio. OKC acquired Rubio in the Chris Paul trade and is shipping the veteran point guard back to Minnesota, where he spent the first six seasons.
There was a three-way deal between the Los Angeles Clippers, Detroit Pistons, and Brooklyn Nets. The Clippers are getting Luke Kennard from Detroit, the Pistons are getting the No. 19th pick from Brooklyn, and the Nets are getting Landry Shamet from LA. Shamet is a knockdown three-point shooter, and he should thrive in Brooklyn next to Kevin Durant and Kyrie Irving. The 19th pick became Saddiq Bey, who should contribute as a solid 3-and-D wing player for Detroit.
The Dallas Mavericks are also trading Seth Curry to the Philadelphia 76ers for Josh Richardson and a second-round pick. Richardson to the Mavs could be interesting because he can be another on-ball creator who can shoot, and he provides solid defense. He's also on an expiring contract, so Dallas' hands won't be tied for next year's free agency. This trade is huge for the 76ers because they have desperately needed three-point shooting. Curry is one of the league's best specialists, coming off a career-high 45.2% shooting from the three-point line. He is also head coach Doc Rivers' son-in-law.
In other news, it is being reported that Golden State Warriors guard Klay Thompson has unfortunately suffered a serious lower right leg injury. Thompson missed the entire 2019-2020 season recovering from a torn ACL in his left knee.
Comments
comments
DOJ Investigating Bribery Conspiracy Involving Presidential Pardons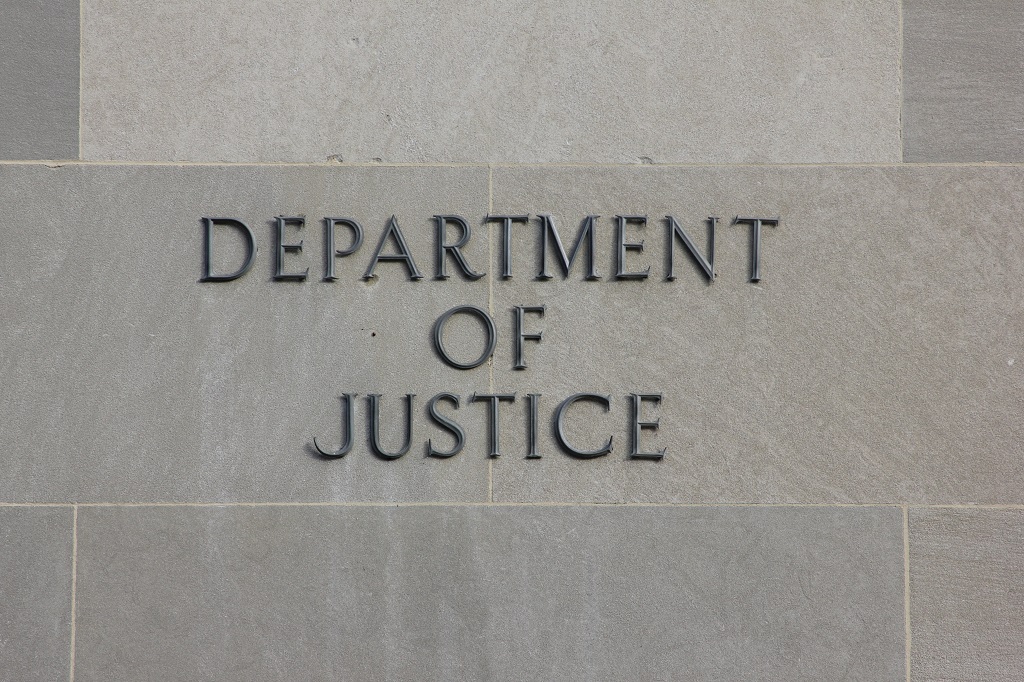 The U.S. Dept. of Justice is investigating an alleged scheme to bribe White House officials or related political committee with political contributions in return for a Presidential pardon, according to a court document unsealed on Tuesday.
What We Know:
A federal court order was signed by Chief Judge Beryl Howell on August 28th. It was filed after a government filter team was sorting through more than 50 digital devices as part of an investigation when they came across emails pointing to two alleged schemes.
The first scheme involved two individuals, whose names are redacted, who lobbied top White House officials to try to secure clemency of their offenses. The second scheme deemed a "bribery conspiracy," alleges that "a substantial political contribution [was exchanged] for a presidential pardon or reprieve of sentence" by an individual whose name is being kept confidential.
The emails recovered by the filter team were subject to speculation on whether the government can seize them or the attorney-client privilege protected them. Chief Judge Howell ruled that the emails were not protected because them emails were sent to someone who is not a lawyer. "The attorney-client privilege applies only when the participants in the communication are the client and the client's attorney, who is a 'member of the bar,' " Howell wrote.
Judge Howell's 18-page opinion offers some details about the case and the anonymous perpetrators. According to the document, no one appears to have been charged in connection to the investigation; however, the person seeking a pardon surrendered to the custody of the Bureau of Prisons, suggesting that person has already been convicted of a crime.
Pardon investigation is Fake News!

— Donald J. Trump (@realDonaldTrump) December 2, 2020
According to the US Pardon Attorney's office, President Trump has granted 29 pardons and commuted 16 people's sentences during his presidency. The most recent of his pardons went toward is his former national security adviser Michael Flynn,  who was charged with lying to the FBI, hiding undisclosed lobbying for Turkey, and other potential crimes. Trump's lawyer Rudy Giuliani has also reportedly discussed the possibility of receiving a preemptive pardon before the end of the President's term, according to The New York Times.
In response to the events, President Trump called the investigation "Fake News!" on Twitter.
Comments
comments
Rafer Johnson, 1960 Olympic Decathlon Champion, Dies at 86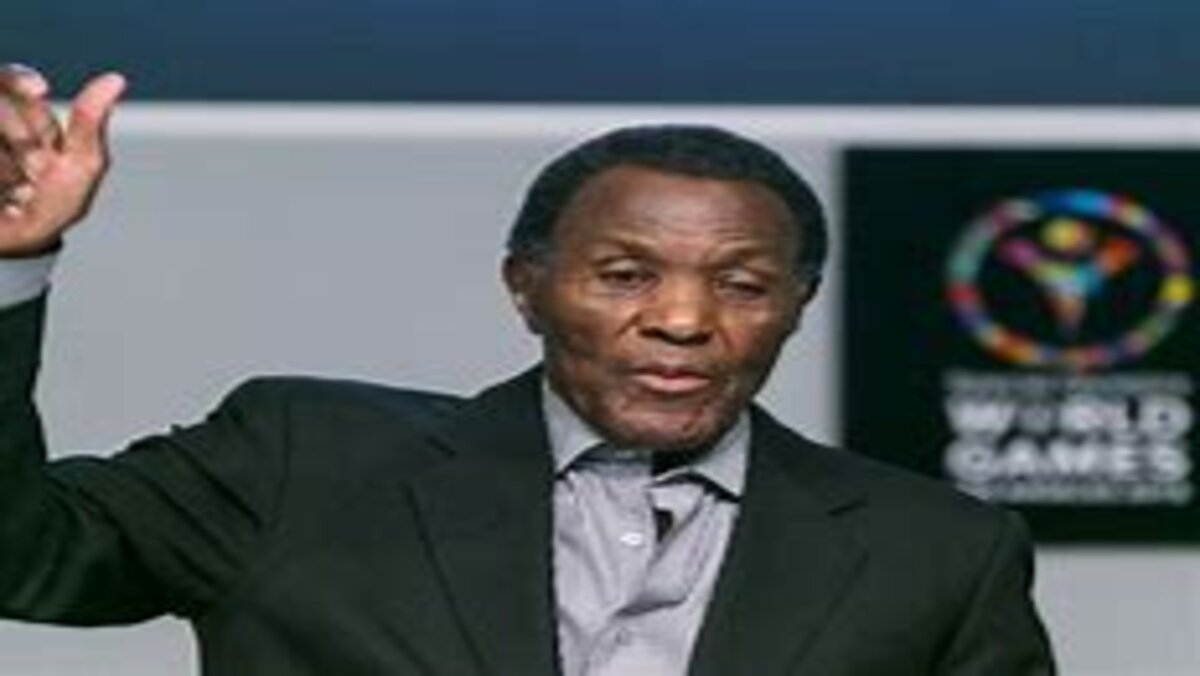 Rafer Lewis Johnson was an American decathlete and film actor who also won the decathlon at the 1960 Rome Olympics and helped subdue Robert F. Kennedy's assassin in 1968. At 86-years-old, the champion passed away in his home in Los Angeles, discovered by a family friend Michael Roth. No cause of death has been announced. 
What We Know:
Rafer Lewis Johnson was born on Aug. 18, 1934, in Hillsboro, Texas. There are sources that say he was born in 1935, but his family says they are wrong. He moved to California in 1945 with his family, including his brother Jim, a future NFL Hall of Fame inductee. He played football, basketball, baseball, and ran track and field at Kingsburg Joint Union High. According to CBS News, as a freshman at UCLA, where he received academic and athletic scholarships, Johnson won gold at the 1955 Pan Am Games and set a world record of 7,985 points.

In years pas

t,

 Johnson won 

multiple Olympic

 medals 

nationally and internationally. From 1955-1960

, he received national 

decathlon

 medals and won the silver in the 1956 

Melbourne

 Olympics. He did this

 all while carrying a rivalry with his UCLA teammate 

C.K. Yang and others from the Soviet Union. 

He has also carried the US flag at the

1960 games and

lit the

torch at the Los Angeles Memorial Coliseum to open the 1984 Games.

 

In June of 1968, Johnson was working on Robert Kennedy's presidential campaign when Kennedy was shot 

in the Ambassador Hotel in Los Angeles. Johnson, retired NFL athlete Rosey Grier, and journalist George Plimpton

were able to subdue the shooter, 

Sirhan

 

Sirhan

. 

Johnson referred to the assassination as "one of the most devastating moments in my life".

Rafer Johnson held many titles in his lifetime. He worked for the 

Peace Corps, March of Dimes, Muscular Dystrophy Association, and American Red Cross. He remained active for many years at UCLA, serving on various committees and boards. In 2016, he received the UCLA Medal, the university's highest award for extraordinary accomplishments. The school's track is even named for Johnson and his wife Betsy.

 
Johnson is survived by this wife of 49 years Elizabeth "Betsy" Thorsen, his two children Jenny and Josh, and four grandchildren.
Comments
comments
Ambulance Companies at a 'Breaking Point' After Receiving Little Covid Aid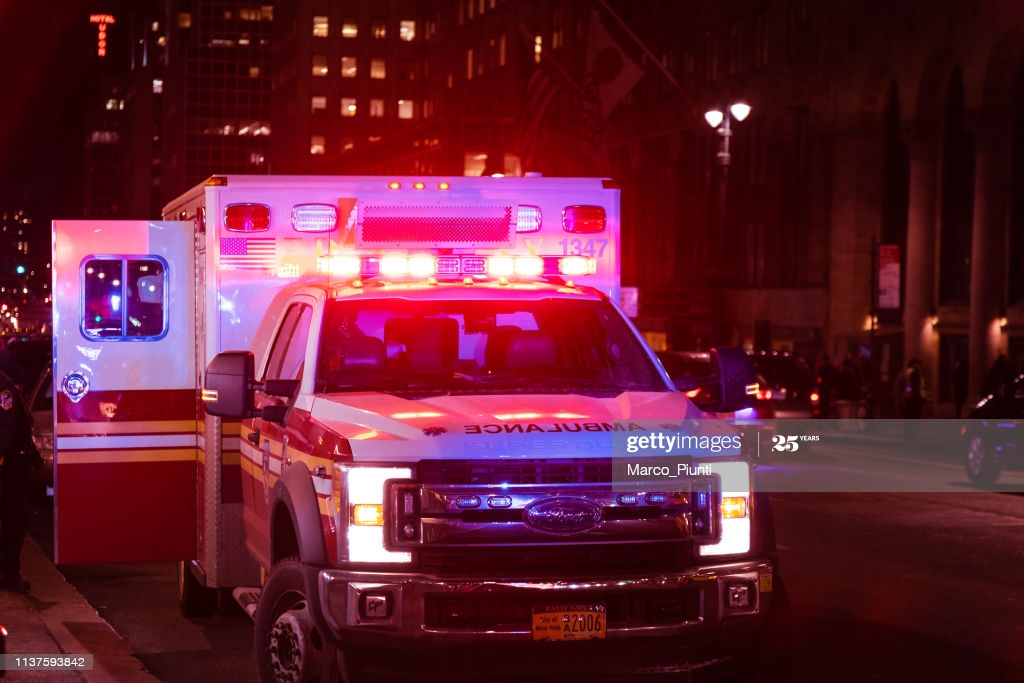 The ambulance industry recently revealed it is at a "breaking point" in a letter to the Department of Health and Human Services, obtained by NBC News. The letter continues to warn that as cases surge during the holiday season, ambulance companies will need more aid in order to keep them afloat.
What We Know:
Private ambulance companies, who look after about a third of the communities in the U.S., have not received coronavirus aid since April, when they were allotted $350 million in aid by the Department of Health and Human Services. This money, many companies say, ran out within week.
Due to the ongoing pandemic, private ambulance companies are significantly losing revenue due to the overcrowding of hospitals and exceptionally high demand of healthcare workers. As hospitals and healthcare facilities are overwhelmed by Covid admissions, they are limiting or no longer admitting other medical procedures and surgeries. Therefore, ambulance companies are not getting the valuable 911 or hospital transfer calls they once received, and must also spend more money on personal protective equipment.
To make matters worse, ambulatory companies now face paying out of pocket for emergency medical procedures that EMTs have to perform on site, rather than transporting patients to the hospital, due to new coronavirus protocols. Additionally, these costly procedures are not reimbursed by Medicare or Medicaid Services as they do not qualify for coverage since patients weren't actually transported anywhere.
In its letter to the Department of Health and Human Services, the American Ambulance Association urged that paramedics and EMTs who make up ambulance services across the country need $2.62 billion; about $43,500 for each of the approximately 60,000 ambulances that answer 911 calls. They suggested that the funds come from the Provider Relief Fund, a $175 billion fund created by the Coronavirus Aid, Relief, and Economic Security (CARES) Act to support health care workers.
After praising "the ambulance people" and others in healthcare, President Trump said he "will certainly look into it" when mentioned of the ongoing crisis among ambulatory services.
Comments
comments