Nearly 1 in 10 Trans Americans Use Non-Prescription Hormones
Nearly 1 in 10 transgender Americans are inclined to use non-prescription hormones when uninsured or denied by their insurance company.
What We Know:
Gender-affirming hormones are a necessity in many of trans-American's lives. If not taken under proper care, they can cause abrupt health issues. This risk does not stop the large population of the trans community that is unable to receive the proper medical care. The Annals of Family Medicine research published this month displayed an estimated 75,000 people using non-prescription hormones.
In 2015 the U.S. Transgender Survey carried out the largest survey ever dedicated to the lives and experiences of trans people with almost 28,000 respondents. The survey listed its respondents as those who "

identified as transgender, trans, genderqueer, non-binary, and other identities on the transgender identity spectrum, in order to encompass a wide range of transgender identities…" 78% of overall participants wished to receive hormone therapy-while only 49% ever had. Within that percentage, 95% of those who identified as a transgender man or woman revealed they wanted hormone therapy. 

The trans community has never been a stranger to discrimination in society. Lack of insurance coverage is simply another way trans people are often overlooked. Numerous transgender Americans have shared their unfortunate experiences dealing with the healthcare system. The survey found 33% of respondents who were able to see a health care provider had negative outcomes due to being transgender. Cecilia Gentili, principal at Transgender Equity Consulting, shared with NBC News, "Every time I go to someone who's not my doctor, I get misgendered, I get uncomfortable questions. So if I'm not dying, I'm not going to the doctor."
14% of respondents were uninsured, compared to 11% of adults in the U.S. population. Even with insurance, their claims for gender-affirming hormones are frequently denied. Currently, only 24 states maintain explicit guidelines instructing private insurance companies to cover gender-affirming treatments, as stated by the Transgender Legal Defense and Education Fund. Still, with insurance coverage, issues arise for trans people who sometimes must prove treatments are vital to their life.
Too many uninsured and underinsured trans individuals are forced to take hormones from unlicensed sources putting their health in danger. The medication is meant to be regulated by a professional who controls dosages and checks the components of hormones ingested. Some hormone therapy increases the risk of having a stroke, heart problems, have been linked to blood clots in the lungs, and even breast cancer.
Lead author of this month's Annal Family Medicine report and OB-GYN with Michigan Medicine, Dr. Daphna Stroumsa, told CNN "Health care systems and physicians and health care providers have so often failed trans people, either with direct discrimination or ignorance of trans people's health care needs. We need to fix that."
Comments
comments
Couple Who Tested Positive for Covid-19 Are Arrested after Boarding Flight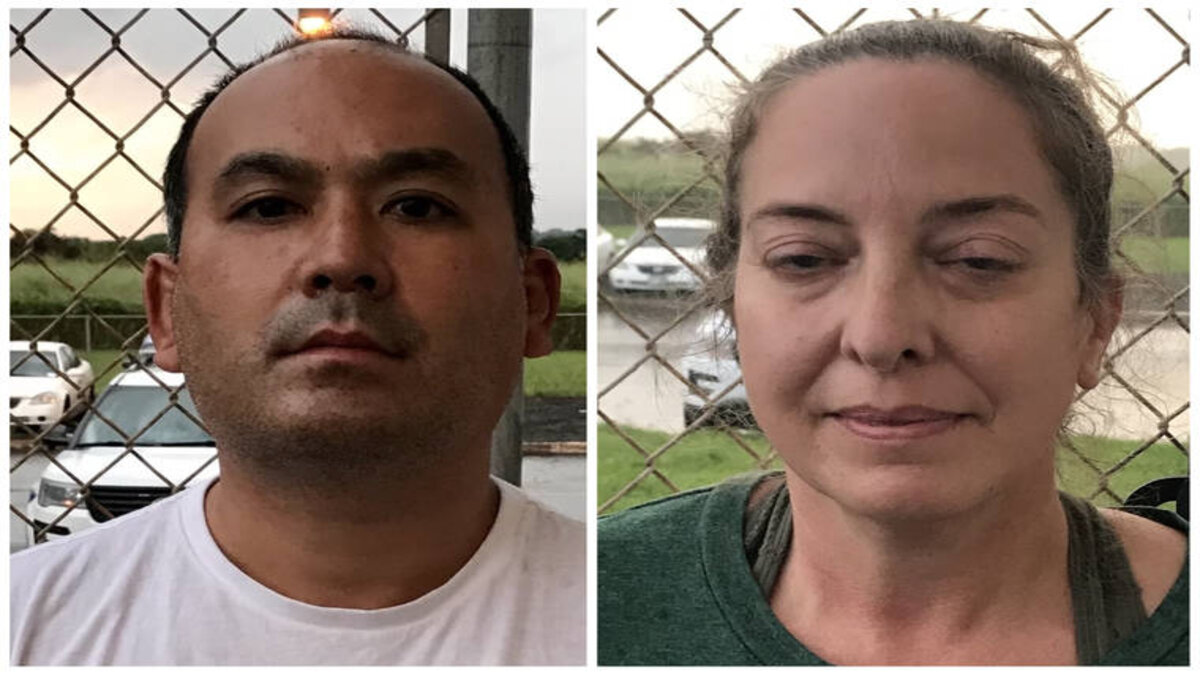 A couple in Hawaii face reckless endangerment charges after entering a flight with their 4-year-old son, although they had tested positive for Covid-19, officials state.
What We Know:
A spokesperson for Kauai police stated Wednesday, the couple, Wesley Moribe and Courtney Peterson, knew they had tested positive as they boarded a United Airlines flight from San Francisco to Lihue. San Francisco International Airport officials had told them to isolate and not to travel, yet they did not listen and boarded the flight.
When Moribe and Peterson arrived at Lihue Airport, police accompanied them to an isolation room for additional processing and investigation.
Moribe, 41, and Peterson, 46, Wailua residents, were arrested on second-degree reckless endangerment charges. A family member took their son home, and Child Protective Services was notified.
"They knowingly boarded a flight aware of their positive COVID-19 test results, placing the passengers of the flight in danger of death," Coco Zickos, the Public Information Officer at Kaua'i Police Department said in a statement.
A spokesman for the Hawaii Covid-19 Joint Information Center said Wednesday that the state Health Department is informed when someone tests positive and that the couple was aware of their diagnosis before entering the San Francisco flight.
A couple in Hawaii is facing reckless endangerment charges after boarding a flight with their 4-year-old despite having tested positive for Covid-19, police say. https://t.co/k20SH9zdo5

— NBC News (@NBCNews) December 2, 2020
The airline's website states, "Following CDC guidelines, you will not be able to travel on United for at least ten days after the date you tested positive and only after you have two successive negative COVID-19 results that were administered at least 24 hours apart."
Moribe and Peterson are banned from any United flights, and an investigation has been initiated, a spokesperson for the airline said.
The couple was arrested and charged with reckless endangering in the second degree before being transported to Lihue Headquarters and booked. The couple posted bail, which was set at $1,000. The couple could face up to a year in jail and a $2,000 fine if sentenced.
Comments
comments
Getty Images and GLAAD Team Up for New Transgender Photo Guidelines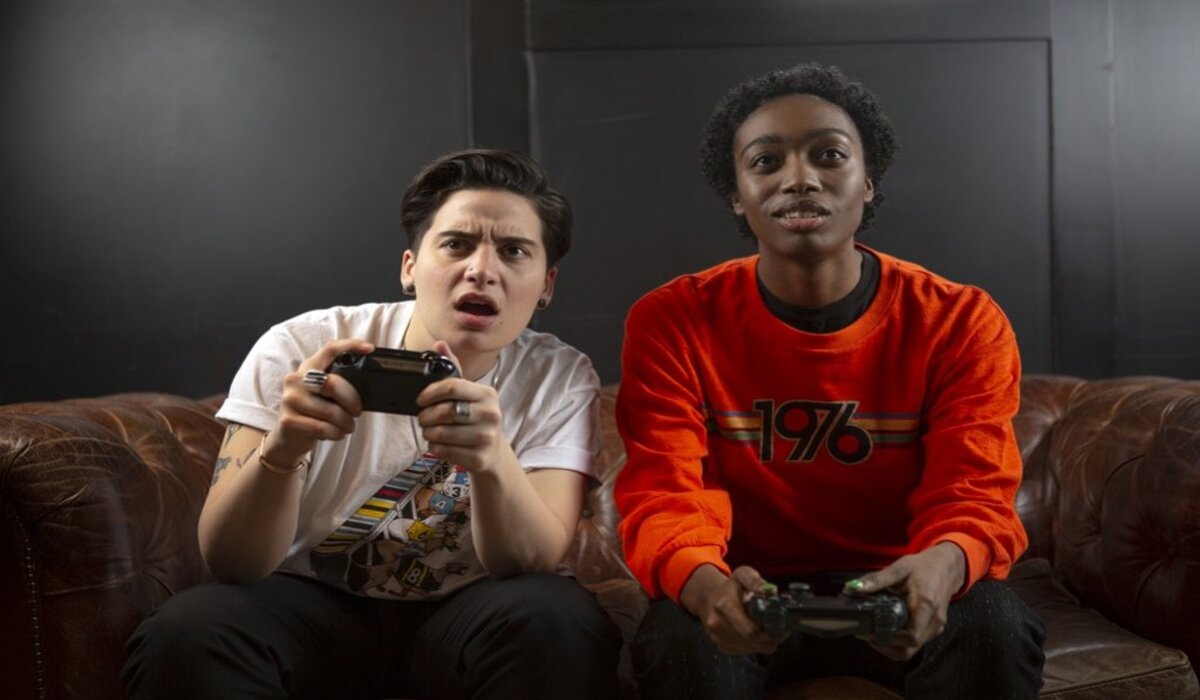 Getty Images and GLAAD have teamed up in an effort to improve transgender representation in the community.
What We Know:
New guidelines were released Wednesday by Getty Images and GLAAD. Getty Images is one of the world's largest stock photo agencies, while GLAAD is a national LGBTQ advocacy organization. These guidelines will help photographers around the world capture the transgender community more accurately as well as give them more media representation.
The guidelines were put into place in hopes of giving the transgender community representation. Increased photography of transgender individuals will help normalize these individuals.
In an interview with NBC News, GLAAD's director of transgender representation, Nick Adams, commented on the collaboration. "Stock images tell a story without words," Adams commented, "When those images don't reflect the full diversity that exists within the transgender community, then our story isn't being told in an authentic way."
There has been a demand for transgender, nonbinary, and gender-nonconforming people in Getty Images stock. According to Campaign Live, "keyword searches on Getty Images for "transgender" increased 129% year-over-year, searches for "nonbinary" increased 334%. "In the past, trans images in stock photography have included many tropes and cliches or even replaced actual transgender people with impersonal symbols like flags," Adams said. The demand for these images motivated Getty Images to collab with GLAAD.
The guidelines give models the control over how they are referred to in captions. This will allow for no assumptions to be made of their gender identity. Photographers have also been given guidelines to make transgender subjects comfortable and empowered while on set.
Simply shooting the individuals is not the goal. The photography will not perpetuate harmful stereotypes of the trans community as well as create tokens of the individuals. Guy Merrill, global head of art at Getty Images and Stock, talked of the importance of the images, "We are not looking for our contributors to go out and just shoot some portraits of transgender persons. That is not the point at all," Merrill said. "It's that level of nuance that brings in that authenticity in terms of people you choose. It is all those small moments that really kind of authentically tell that broader story."
While Getty Images will not be able to force any company to use their new stock imagery of trans and nonbinary individuals, it will expose companies to the imagery as well as give them more options to include the individuals.
Comments
comments
Oscars 2021 'Will Happen' in Person, Academy Says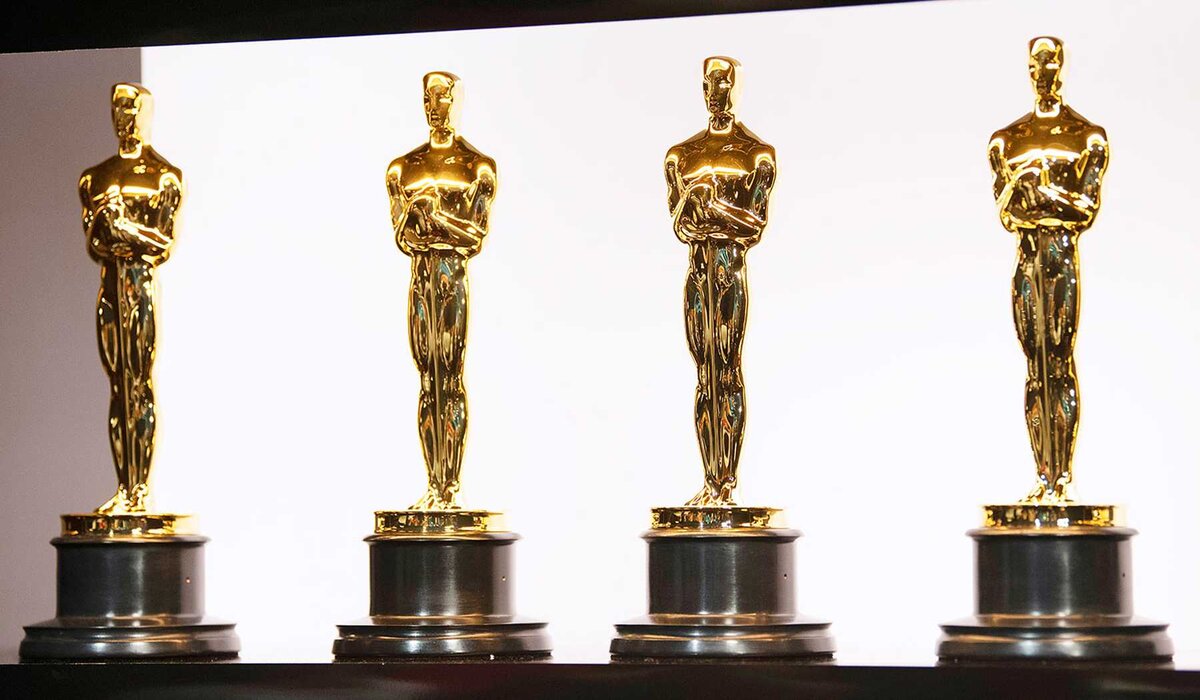 The annual Oscar's award ceremony is expected to happen in person this year. 
What We Know: 
A representative from the Academy and ABC told 

Variety

, 

"The Oscars in-person telecast will happen". 

The Oscars have been pushed back two months to April 25th, 2021. The Academy is hopeful that theaters will reopen in the spring allowing more films to compete for awards. 

In the event theaters stay closed, the Oscars are steady in their efforts to remain live. Questions have risen on how many people will be allowed in the Los Angeles Dolby Theatre where the show has traditionally taken place; the theatre seats 3,400. 

As the COVID-19 pandemic hit, the film industry was hit hard. Movie theaters closed and film and TV production stopped. Because of the unusual circumstances, the Academy extended the eligilbity timeline from December 31st to February 28th. Additionally, films that premiered on streaming platforms will also qualify for submission. 

In-person attendance may stir controversy among some of the attendees. Some attendees may not be able to or agree to in-person attendance due to the virus' dangers. Especially considering older nominees who are more at risk for the virus.
As award season approaches, the events must decide whether to stay virtual, hold the event in person, or create a hybrid. Award season starts with the Golden Globes in February. The show will air live hosted by Tina Fey and Amy Poehler. The Critic Choice awards and the SAG awards are set to air in March. Whether they will be digital or live is unknown. 
Comments
comments